We'll add more market news briefs throughout the day. Check back to read the latest.

Black Knight February 2016 Mortgage Monitor Report:
The total U.S. loan delinquency rate was 4.45 percent.
This is down 12.57 percent month-over-month.
The total foreclosure pre-sale inventory rate is 1.30 percent, down 0.64 percent month-over-month.

Preliminary Money Anxiety Index for April 2016:
The preliminary April index is at 64.0.
This is the same as the final reading in March.
According to the index's creator, "although the economy is improving, consumers are not completely on board with the personal consumption thus putting the brakes on the economic growth."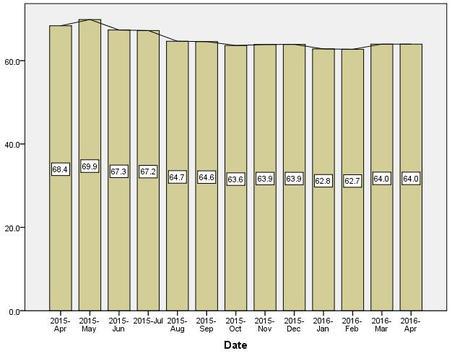 Mortgage rates:
Home equity rates:
Last week's most recent market news:
Freddie Mac's monthly volume summary for February 2016:

The top 3 trends homebuyers want this season
Sellers and their agents should consider these updates to stay competitive
READ MORE
The total mortgage portfolio increased at an annualized rate of 1.8 percent.
Single-family refinance-loan purchase and guarantee volume was $10.9 billion in February.
Total number of loan modifications were 3,503 in February 2016 and 6,977 for the two months ended February 29, 2016.
Freddie Mac's March 2016 monthly outlook:
The 30-year mortgage rate will stay below 4 percent until the second half of the year.
Multifamily and single-family housing starts will increase by 200,000 units to 1.3 million this year.
Home price appreciation should slow to 4.8 percent from 6 percent in 2016.
Email market reports to press@inman.com.