We'll add more market news briefs throughout the day. Check back to read the latest.

CoreLogic's February 2016 Home Price Index:
Home prices increased 1.1 percent month-over-month.
Home prices went up 6.8 percent year-over-year.
CoreLogic forecasts future price increases of 0.6 percent month-over-month and 5.2 percent year-over-year.
Mortgage rates:
Home equity rates:
Yesterday's most recent market news:
Black Knight February 2016 Mortgage Monitor Report:
The total U.S. loan delinquency rate was 4.45 percent.
This is down 12.57 percent month-over-month.
The total foreclosure pre-sale inventory rate is 1.30 percent, down 0.64 percent month-over-month.


The 3 most common questions luxury buyers ask
Respond to high-net-worth buyers with local expertise
READ MORE
Preliminary Money Anxiety Index for April 2016:
The preliminary April index is at 64.0.
This is the same as the final reading in March.
According to the index's creator, "although the economy is improving, consumers are not completely on board with the personal consumption thus putting the brakes on the economic growth."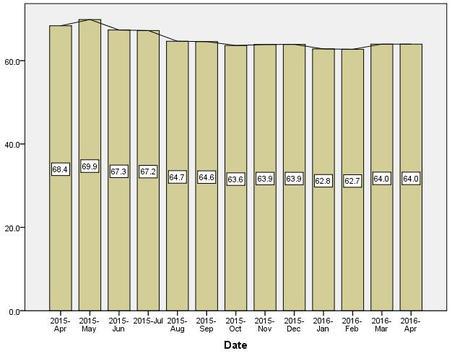 Email market reports to press@inman.com.