The importance of reviews in real estate is frequently stressed.
Google-ventures backed company Signpost understands this critical marketing component, helping streamline the feedback acquisition process, improve customer retention rates and bring in new business referrals along the way.
Now, to simplify the review process for brokers and agents even further, Signpost is joining forces with Zillow Tech Connect to offer the chance to accumulate five-star reviews with customer data tracking, personalization, negative feedback notifications and interaction records.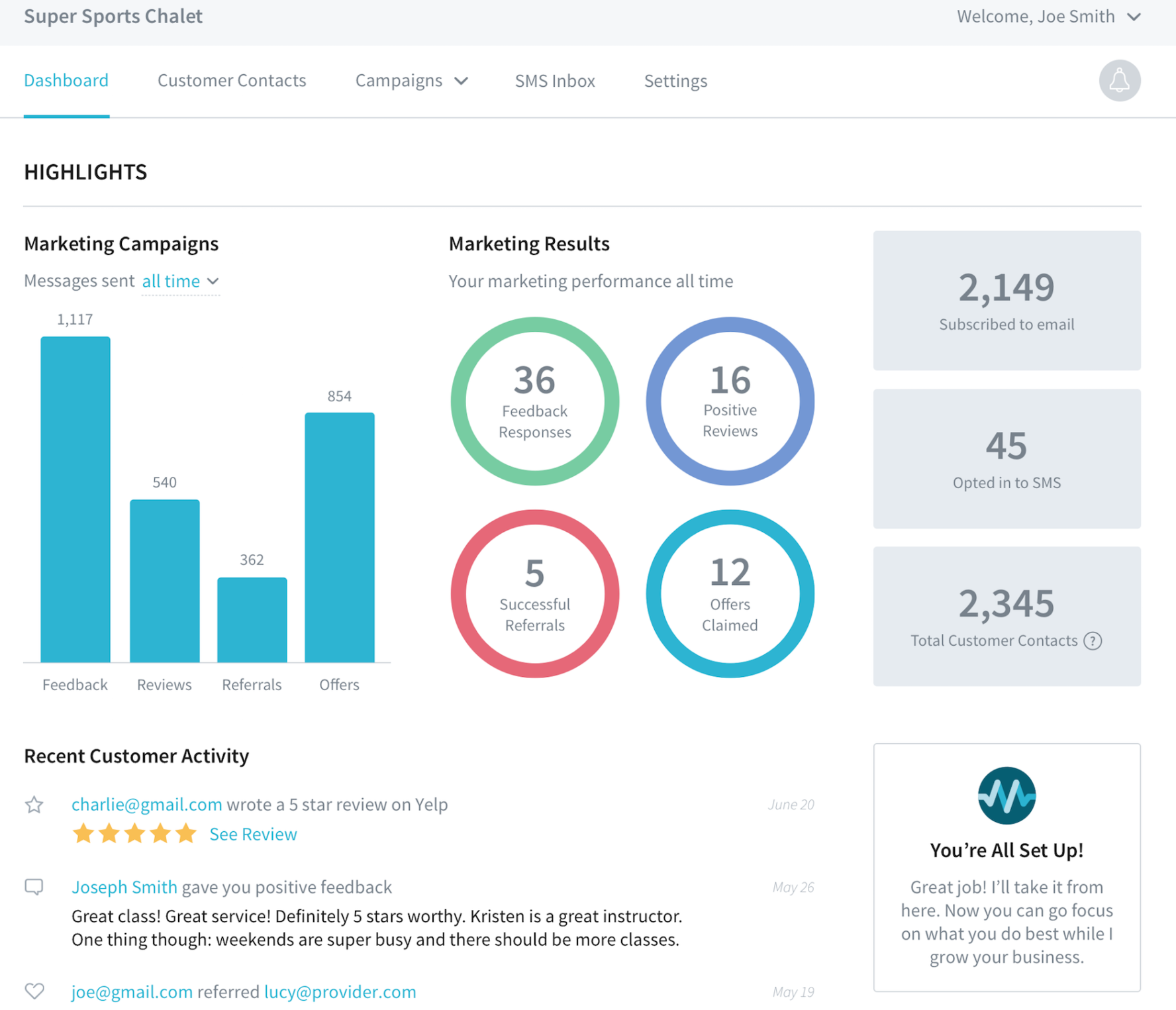 With the new partnership, Mia — Signpost's artificial intelligence-driven marketing assistant — automatically pushes reviews to Zillow to drive new and repeat business for real estate agents across the nation.
"From the agent's perspective, reviews are a foundational component of marketing," Signpost CEO Stuart Wall said. "Many agents understand the importance of advertising themselves, but before you think of doing that, you need to have a great profile and online reputation."
Zillow Tech Connect allows technology companies to sync in a single software management system. Brokers and agents can implement the service as a one-stop shop for a vast number of real estate marketing efforts, including productivity tools, lead management and Zillow's proprietary contact management software. Zillow Tech Connect launched in late 2013 and now includes over 50 tech-forward partners.

Why you should never buy an email list
This seemingly easy fix is actually risky and hard to repair. Here's why.
READ MORE
Signpost agent reviews
New York-based Signpost says that according to Search Engine People statistics, 70 percent of customers report they reference peer testimonials before purchasing or "hiring" a real estate agent.
"The best way to get reviews online is to ask existing customers in a timely way to share feedback online," Wall said. "Then, identifying if you worked with someone who had a bad experience and managing it privately before that becomes public."
Signpost says more agent reviews will assist in brand awareness and credibility, and that its platform, Mia, can help simplify the review compilation process as part of a broader marketing plan.
Mia is an automated marketing assistant, designed to drive new leads, referrals and repeat clients. Wall says of the tens of thousands of reviews Signpost drives across users of all industries, the conversion rate for positive feedback is around 92 percent. For the 8 percent or so negative reviews, Mia prompts agents or other consumer-facing professionals to reach out personally and remedy poor situations before they negatively impact online reputations.
"Most of the time, people are willing to share a good experience," Wall said. "Mia tracks communication via phone or email and automatically follows up with a notification to avoid a bad review."
In addition to proactively responding to bad reviews, Mia's communication tracking provides an initiative to stay in touch with past clients and people you didn't end up working with but want to in the future. Mia can also assist with questions and provide the push for referrals from happy clients.
Signpost currently has 6,000 customers who use the CRM with data collection and email re-marketing support.