Are "passive-aggressive hashtags" or "Alex Perriello's morning routine" the future of real estate?
And what would you rather give your clients for a closing gift: Leigh Brown's potty mouth or Brad Inman's priceless collection of bolos?
These are the questions that Andrew Flachner and his RealScout team mulled over during a company happy hour as an answer to the "polarization" they've been seeing amongst their real estate peers.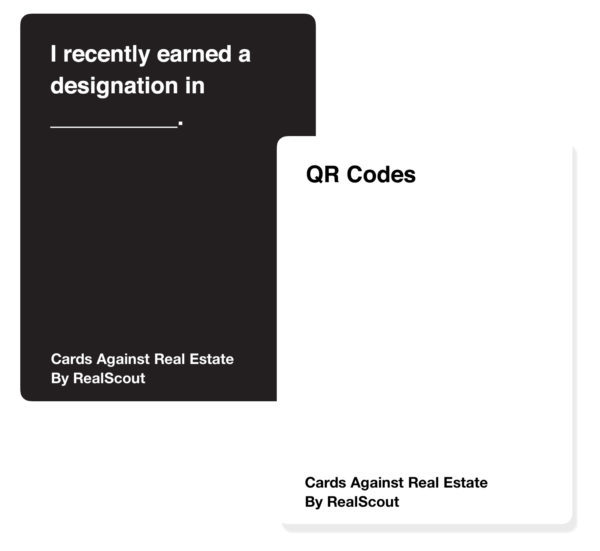 "We felt a need to lighten the mood given the polarizing political headlines in our social streams," Flachner said in an email. "Poking a little fun at the industry was a refreshing change of pace."
Over the course of 24 hours, the RealScout team brainstormed, designed, created and published the 84-card deck for Cards Against Real Estate, a take on the infamous party game Cards Against Humanity.
Flachner says the feedback has been overwhelming — and some have asked about the next edition of the game.

What are you waiting for? Close the female leadership gap today.
How one leader believed in herself to make a massive change, and how you can, too
READ MORE
"Pretty overwhelming and widely positive," he said. "People who shared their cards on social media saw hundreds of likes and shares."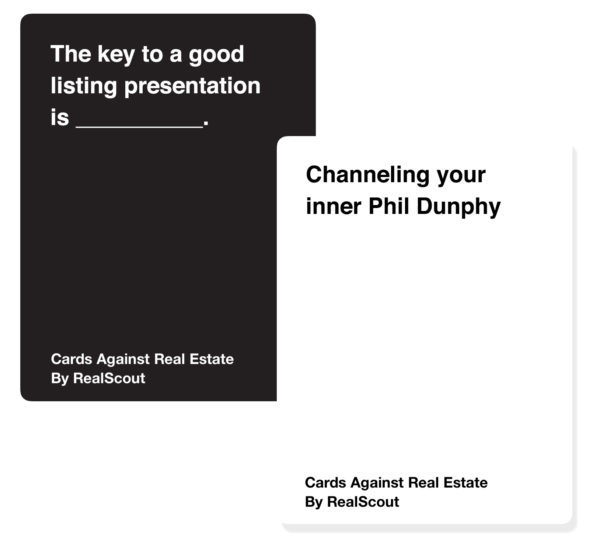 "Others have emailed us asking how they can be considered for the next, or even where they can buy Cards Against Real Estate," he added.
For now, Flachner is being coy about the next game — but alludes that an expansion pack "could be in the cards."