Software automatically creates radius list of nearby homeowners.
This is a great way for agents to add a traditional mailing component to their digital marketing efforts.
Have suggestions for products that you'd like to see reviewed by our real estate technology expert? Email Craig Rowe.
Real estate agents are witness to the birth of automated marketing. From Facebook lead-capture bots to MailChimp's sales automation tools, our marketing tools are growing more sophisticated every day.
Despite such advancements, traditional farming tactics will never cease being effective. This is why ProspectsPlus remains such a popular marketing tool across the industry.
It helps that the direct mail and print marketing company deftly leverages technology to assist its customers in traditional outreach efforts.
The company's most recent update takes its streamlined approach one step further.
ProspectsPlus' new mobile direct mail system, or ThreeClickPostcards, empowers agents to create and mail postcards in three steps from their smartphone or tablet.
In a press release, the company describes the three-step process accordingly:
Snap a picture of a new listing from a phone or tablet and add the property address into the system.
Pick a postcard size and template, add an agent photo and company information, and edit the content.
Choose a quantity and send to the nearest confirmed homeowners surrounding a new listing.
ProspectsPlus assembles the mail list and handles all the logistics.
Agents can use the service to send just-listed, just-sold, pending, reduced, open house and inventory summary cards.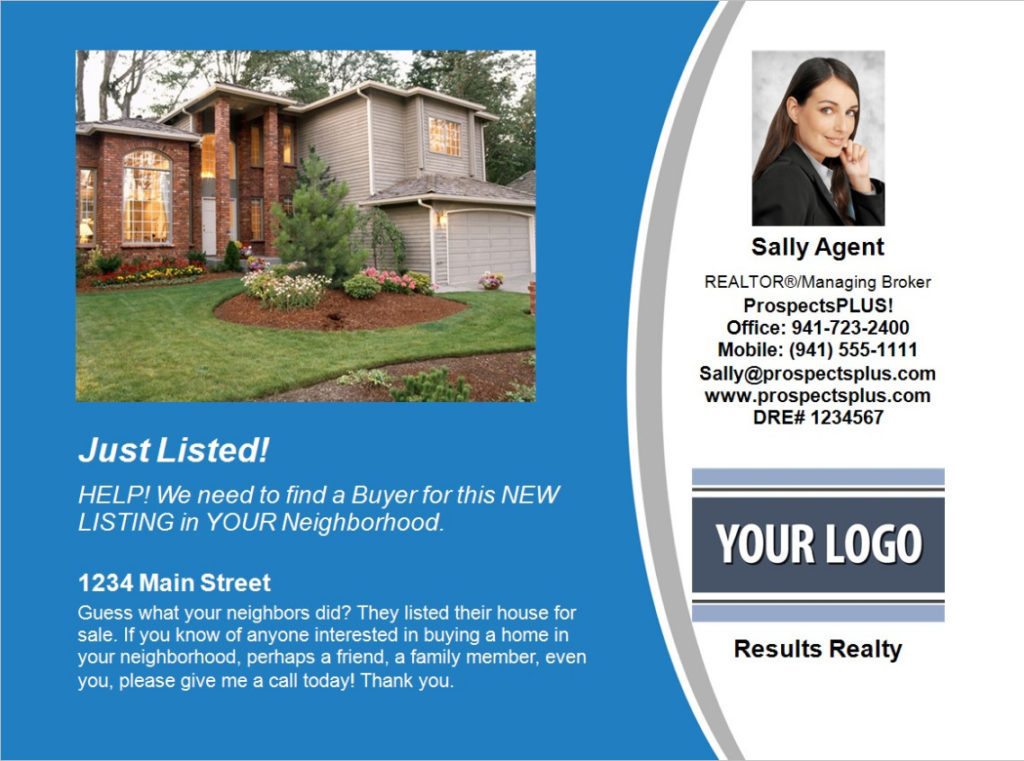 Postcard templates are ready to go; agents need only upload the property image and their logo. However, only the former is needed once an account is created.
Each step walks you through the card approval process, and then scrolls through ordering.
I imagine this would be a nice little touch to show customers as soon as possible after a listing agreement.
There's an option to mail a postcard to them, too.
It's also a nice tool to leverage while walking out of a closing.
I'll challenge Zillow-heavy agents every day of the week on the advantages of direct mail.
We're in a time where the savvy local agent can own their market by creating a tight, geographically narrow farm.
While competitors spend heavy on online awareness, big business is looking over the heads of more nimble marketer.
A tool like ThreeClickPostcards is a smart option for those agents to keep in their bandolier.
Have a technology product you would like to discuss? Email Craig Rowe