The MailChimp and Facebook partnership can help agents make marketing more efficient.
MailChimp sign-up forms are already available on Facebook business pages; service allows MailChimp users to target their email subscribers' Facebook pages.
Have suggestions for products that you'd like to see reviewed by our real estate technology expert? Email Craig Rowe.
MailChimp has been adding integrations for the last few years, evolving from an email and newsletter generator into a more robust platform for e-commerce.
Along the way the company has forged partnerships with Shopify, Salesforce, Google and Eventbrite, to name merely a few.
In its latest move, the popular email marketing solution has extended its existing Facebook union by allowing users to create ad campaigns from within its interface.
Facebook already allows MailChimp users to add a newsletter sign-up form to their business pages.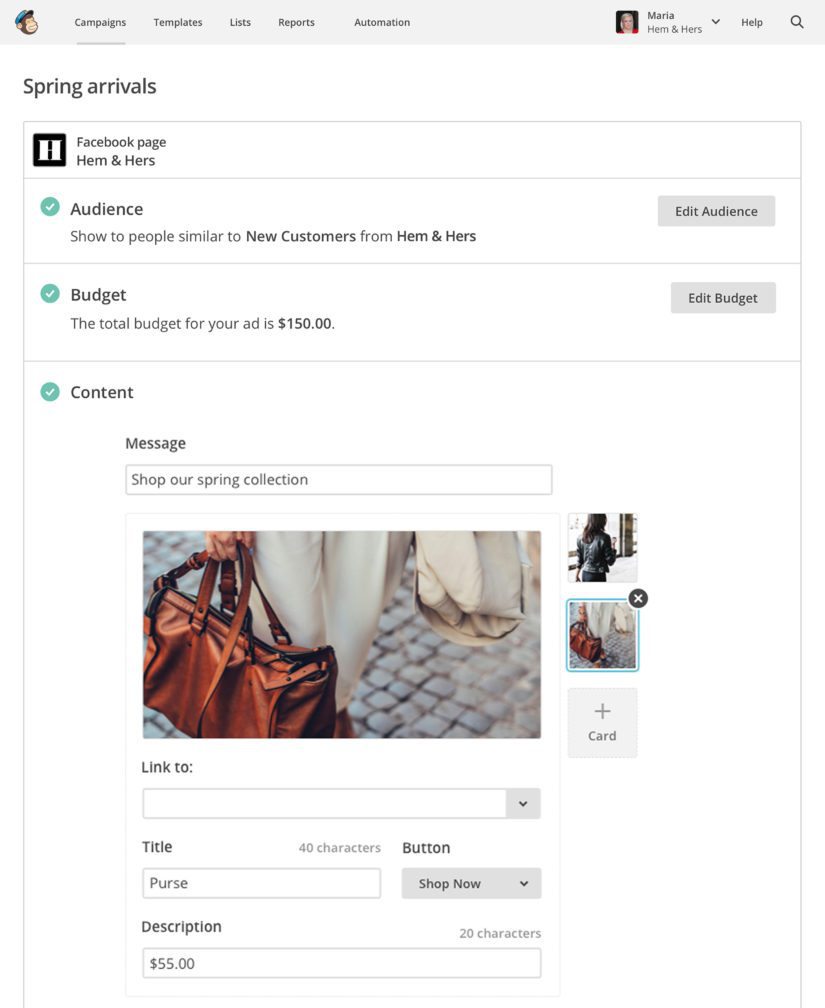 Agents who spend money on Facebook ads will attest to their highly targeted efficacy but also their cumbersome setup.
MailChimp's interface makes ad creation and management more streamlined. I think their team is better at it.
The advertising tools are available in the same "Create Campaign" menu as your email campaigns. The next step is connecting the appropriate Facebook page.
MailChimp's process is cleaner and makes it much more evident who you're choosing to target.
Audience targeting is where the integration really proves its value: MailChimp users can create ads that will target only people on their email list.
This is a very powerful feature for those who live and die by their database. You have a captive audience.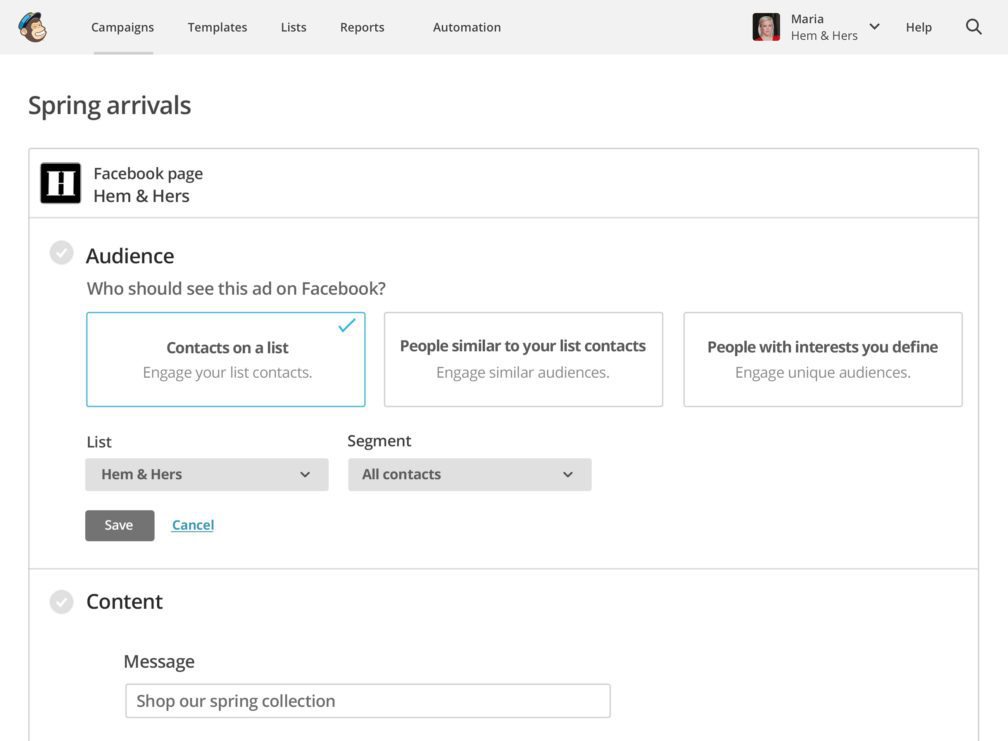 This enables agents to create multiple impressions outside of their contacts' inboxes, a great way to earn more inbound traffic and push new listings, accomplishments or events.
If you want your Facebook ads to reach those beyond your MailChimp list, you can choose a "look-a-like" audience that will emulate your list's demographics on a much broader scale.
A third option allows you to create a custom audience for your ads using the countless Facebook user profiles.
The creative process is easier in MailChimp, too. Users can upload multiple photos, usually a good option if promoting a listing.
The reporting tools MailChimp offers are also sharp and intuitive. Being able to measure and adjust ads so quickly is a major value proposition for online advertising.
I find the MailChimp ad interface excels in almost every way, especially when establishing campaign timeframes and budgets. I feel more confident about exactly what I'll spend and what my ad will look like when it hits the internet.
Lastly, MailChimp's Facebook ad campaign is available for free at every membership level.
This cool new partnership should come as a relief to agents and teams who have to jump from one software platform to another to execute a simple online marketing effort.
Good job, MailChimp.
Have a technology product you would like to discuss? Email Craig Rowe