I'm working on a new weekly email featuring my thoughts on the industry and more. Check out last week's here ("Homeselling's like a '60s skateboard — slow and about to change"). Send me feedback at brad@inman.com. And if you would like this in your inbox every Friday, sign up here:
[email-signup]
A new generation of real estate hotshots have been reveling in a heap of hoopla: Zillow's Spencer Rascoff, Compass's Robert Reffkin, Houzz's Adi Tatarko and Redfin's Glenn Kelman.
But do not underestimate two classic American real estate billionaires — Howard Lorber from the East Coast and Bill Foley from the West Coast — who are making big plays and gobbling up high-profile brokerages as they move to consolidate the gargantuan California real estate market.
Foley, a property services mogul, may be the most successful person in real estate you have never heard of.
Shunning the limelight, the 72-year-old owns the nation's largest title company, Fidelity National Financial, and sister company Black Knight Financial Services, as well as a new hockey expansion team in Las Vegas, a gaggle of prominent California wineries, a slew of fast food restaurants, ski resorts, steak houses, golf courses and auto parts manufacturers.
He has quietly put together a staggering string of successes.
Trained as a lawyer, Foley was raised on a Texas ranch graduated from West Point, where he reportedly made $40,000 on the stock market. Foley later transferred to the Air Force, where as an officer he negotiated million-dollar defense contracts with Boeing.
A noted M&A junkie, he built Fidelity on an aggressive acquisition strategy, buying more than 100 companies including Chicago Title.
Today, he is on the prowl, buying up real estate software companies like Commissions, Inc., and California real estate brokerages. In 2009, he invested in Mark McLaughlin's acquistion of San Francisco-based Pacific Union, which has grown into the 5th largest brokerage in the country.
Together, Pacific Union and Fidelity have a controlling interest in Gibson International. PU also snapped up The Mark Company and the John Aaroe Group. This week another big PU SoCal deal is expected to come down.
Foley sees around the bend and seizes opportunity before others take notice. He is also a master of cobbling together and spinning off seemingly disparate pieces and companies.
Lorber, 68, is an equally cunning operator but with New York City financial muscle, finesse and a more public persona. He is an economic adviser to President Trump.
Often found at his special table at the exclusive Cipriani's restaurant on 5th Ave., Lorber is chairman of Douglas Elliman Real Estate, the country's fourth largest real estate company, and his holding company Vector Group is the largest shareholder. He is also chairman of the Nathan's Famous hot dog chain.
He invested in Dottie Herman's burgeoning Long Island real estate venture 15 years ago, and together they acquired the 110-year-old Douglas Elliman firm in New York City.  He has played an active role, as the East Coast real estate powerhouse expanded to Florida and California.
Born in the Bronx, Lorber brought money, connections and deal-making prowess to the fast-growing realty enterprise.
This week, he announced the acquisition of Los Angeles-based Teles Properties to expand Elliman's toe-hold in the Southern California housing market.
Further feeding Lorber and Foley's ferocious appetite must be Redfin's $2.2 billion post-IPO valuation for a real estate brokerage company.
But these two characters are not done — brains and money go a long way.
Inside Inman Connect: Even Humpback Whales cannot do it alone
The humpback whale in Japan can be as long as 50 feet and weigh up to 80,000 pounds. Such a monstrous deep-sea beast would seemingly be capable of living on its own.
But, in fact, it cannot; the humpback depends on other whales to survive.
They feed by forming a circle, and together they blow enormous bubbles, creating a huge net to capture large schools of salmon and herring, which the whales feed on for as long as 22 hours.
Their survival is only possible because of their collective action and collaboration.
In real estate, 80,000-pound agents are becoming more and more common. They are super powers who command greater market share, heftier commission splits and local brand preeminence.
At one time, all these top producers needed was the drive, a broker, the smarts, the MLS, a telephone and an assistant.
But unlike the past, they are not doing it alone today. Survival of even the most fittest depends on teamwork, partners and collaboration.
Today, they need technology partners, digital marketing muscle, photo, video and 3-D vendors, online distribution, CRM technology, predictive analytics, tech-driven CMAs, coaches and teams.
Next week at Inman Connect, every partner you could possibly imagine will be on hand to help 4,500 attendees succeed, including all of the tech companies, big and small brokerages, thousands of top producing agents, franchise executives, entrepreneurs, venture capitalists, private equity funders, vendors and Wall Street analysts.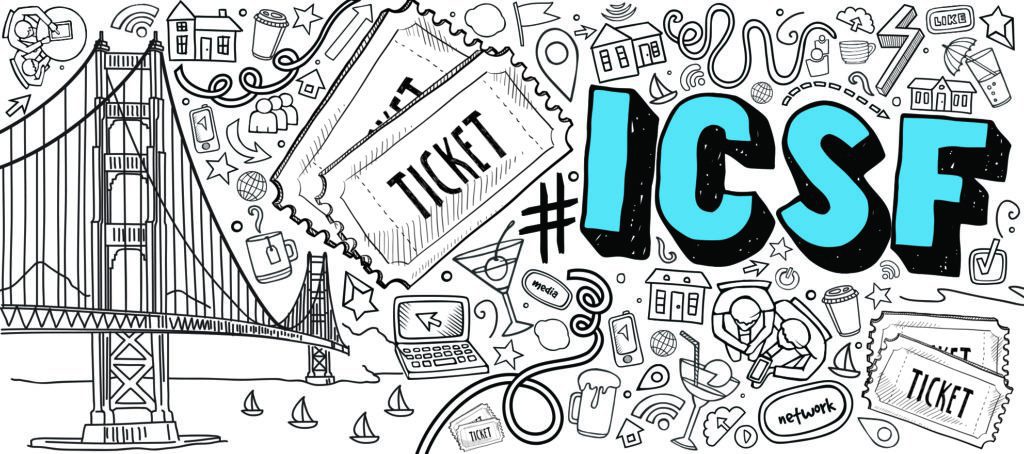 It will be a feeding frenzy, and all of the whales will be on hand. See you there.
Comments of the Week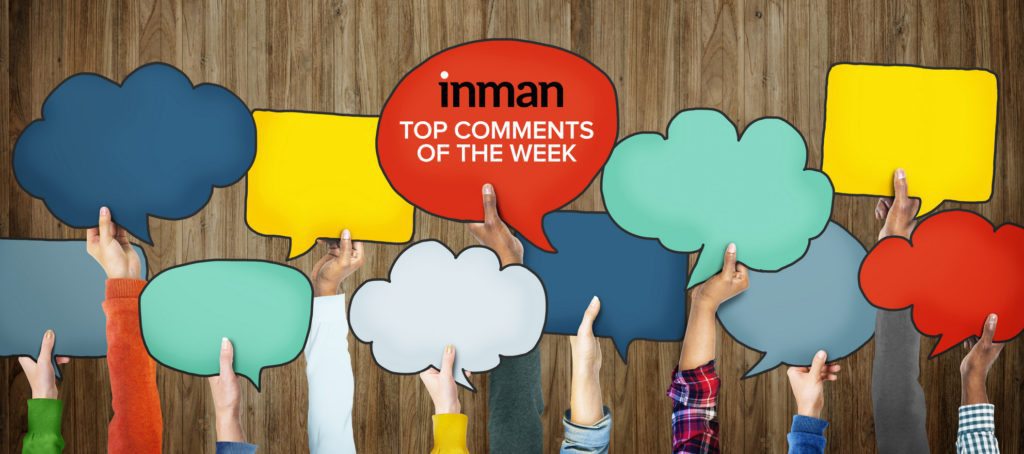 Nancy Corbett · Commented on 10 most common ways real estate agents get sued


Monica Picarelli · Commented on Agents, let go of these 3 tired excuses