Inman Select was launched to provide real estate agents and brokers with a reliable, specific source for the news and information they need to thrive in the real estate industry. And it's helped hundreds of real estate professionals identify areas for improvement, plan and execute change and stay on top of rapid industry shifts as legal issues, technological advancements, and consumer sentiment changes how business is done.
We're sharing the stories of real estate agents and brokers who read Inman Select and use it every day to improve their businesses. Here's what they know that you might not.
(Are you an Inman Select subscriber who's interested in sharing how it supports your business? Email shawna@inman.com for the opportunity to be featured in upcoming Select Sound Bites).
Loren Coburn is a real estate broker and coach in Norman, Oklahoma. He's worked as an agent, broker and coach in his career, thriving in all three roles. Coburn has been an Inman Select subscriber for three years.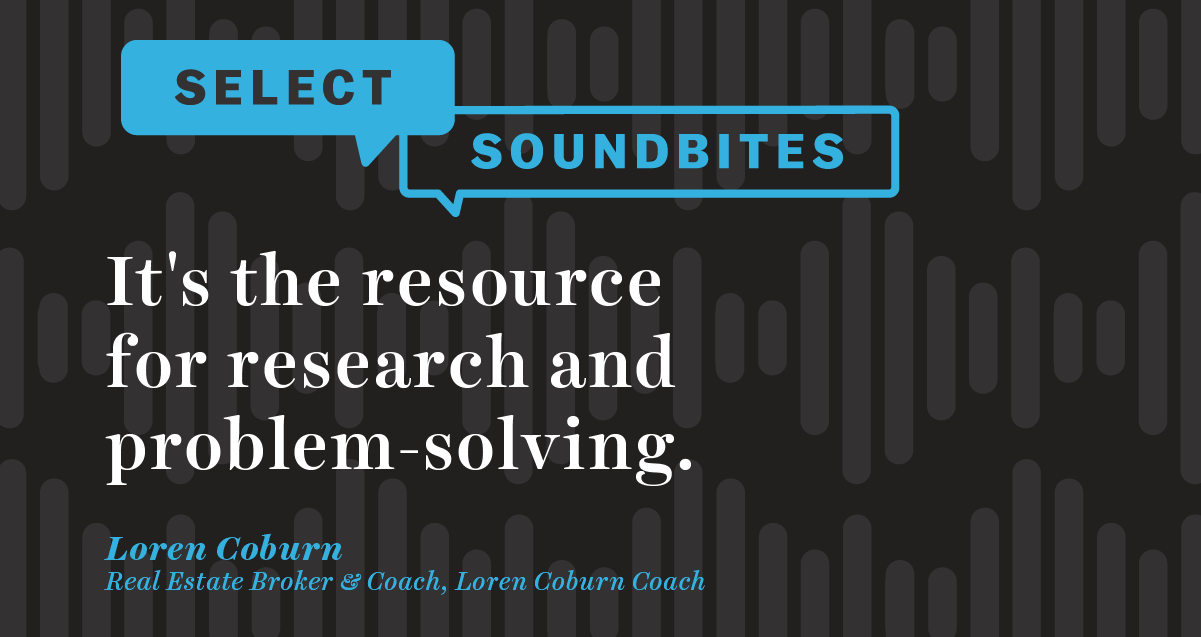 What is your greatest accomplishment in real estate?
Some of my career highlights include being a top producer, serving as MLS President for my local MLS, and I'm now using my experience to coach professional Realtors and brokers.
How do you use Inman Select in your real estate business?
Since I have been an Inman Select member, I have gained more and more knowledge about the real estate industry.
What would you tell someone who's unsure about the value of subscribing?
Inman Select is a resource that keeps us informed — and I tell agents and brokers about subscribing all the time.
Without Inman Select, my business would …
I'm someone who's going to find the answers to my questions and follow the best research about my industry. Inman provides that for me now, and I know that Select has helped me. Without it, I would find another way of moving forward and learning.
Do you want to take your business to the next level? Subscribe to Inman Select today!
Want to connect with Loren? You can find him online, Facebook, Twitter, and LinkedIn. Email Shawna Strayhorn, Director of Subscriber Growth, to share your Select Sound Bite!