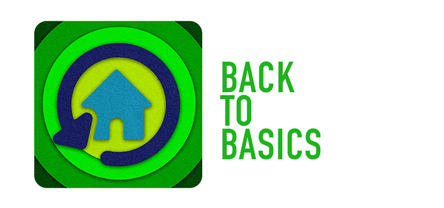 There's so much noise out there on how to navigate a challenging market. This April, let Inman help you cut through the clutter to make smart business decisions in real time. All month long, we're taking it Back to Basics and finding out how real estate pros are evolving their systems and investing personally and professionally to drive growth.

Quick, what's the most tedious part of working as a real estate agent?
Perhaps it's writing one listing description after another until they all blur together. Or maybe it's filling out paperwork again and again and again, or responding to the early-morning emails or late-night text messages.
Whatever the task may be, now imagine not having to do it again. Instead, a hyper-intelligent computer takes over. It fills in the blanks on your forms. It writes engaging copy for that blog. It generates one new listing description after another, each unique, forever.
That may not quite be the reality yet. But thanks to a recent explosion in artificial intelligence technology, it is a future that's easier to imagine now than ever before.
That explosion has included the rise of several new high-profile chatbots, a series of AI-powered image generators and a host of other tools that can make anything from video to music. What follows is a discussion of just one piece of the AI field — chatbots — and how they're already changing the real estate industry. And while this field is still in its infancy, it's clear that it has the potential to be dramatically transformative.
However, industry professionals also believe the tech is most likely to enhance agents' jobs rather than replace them.
Table of Contents
Why is AI everywhere now? (A little bit of history)
Chatbots have existed for many years, including in the real estate industry where high-profile companies, such as OJO have made them core parts of their product lineups.
But the reason everyone is suddenly talking about AI is largely thanks to a company called OpenAI, which set the world ablaze with the debut in December of a free public version of its chatbot, dubbed ChatGPT.
More than 1 million people signed up for ChatGPT within five days of its launch, according to company leaders.
ChatGPT has reportedly grown to more than 100 million users. Rivals have since entered the market, but ChatGPT was really the thing that ignited the current hype cycle around AI.
The three most important chatbots right now
While the debut of ChatGPT created tremendous hype, Kent Czechowski, chief data scientist at OJO, told Inman in an email that "there is real substance" behind that hype.
"The latest generation of AI technologies will have a significant impact on the real estate industry, improving efficiency, enhancing customer experience, and enabling better decision-making," Czechowski argued.
Numerous tools are on the market right now, but for the time being everyone should at least know about three big chatbots. To get a sense of how the big three perform, Inman experimented by asking each of them to produce a basic listing description using this prompt:
Write a four sentence real estate listing for a home in Los Angeles. The home is located in the Echo Park neighborhood, has two bedrooms, one bathroom, a one-car garage and views of downtown.
Here's what they spit out and how they work:
ChatGPT
For the reasons mentioned above, ChatGPT is the granddad of AI chatbots. Users have to sign up to use ChatGPT, but so far the tool remains free — though access can be restricted when demand is high. There is, however, a paid "plus" version that costs $20 per month and which gives users access regardless of demand.
Here's what ChatGPT produced in response to the prompt:
Introducing a stunning home located in Echo Park, offering stunning views of downtown Los Angeles. This 2-bedroom, 1-bathroom residence is the perfect place to call home. The one-car garage provides security and convenience, while the tasteful finishes throughout the home will impress any buyer. Don't miss out on this incredible opportunity to own a home in one of LA's most sought-after neighborhoods.
That's not a terrible response. It's a little bland, but with a few edits, it would be usable. And of course there are, sadly, many worse listing descriptions out there in the real world. Which is to say ChatGPT might not on its own be able to replace the best writers in real estate right now, but it's competitive against the worst.
Google Bard
Bard was Google's response to ChatGPT. Though Google had already experimented with such tools, ChatGPT's immediate popularity reportedly prompted Google leadership to declare a "code red" situation and reassign teams to build a rival.
Bard subsequently debuted in February. It's free to use, though would-be users have to sign up for a waitlist.
The response to Bard has been more tempered than what ChatGPT generated. And the tool's response to the listing prompt may explain why:
• Charming 2 bedroom, 1 bathroom home in Echo Park.

• Enjoy stunning views of downtown from your private balcony.

• Just steps to the park, restaurants, and shops.

• Don't miss this rare opportunity to own a piece of Echo Park history.
Unlike ChatGPT, Bard opted for a bulleted list, which is not a standard or useable format for a real estate listing. It also invented details, such as a "private balcony," that weren't in the prompt and which might not be accurate.
So this response is basically trash.
However, one useful thing about all of these new chatbots is that users can ask for revised responses. In this case, Inman asked Bard to rewrite the response without the bullet points. It worked, but the response was nearly word-for-word the same, just without the bullets. A back-and-forth with the bot could likely have refined the answer and made it more useful, but at a certain point, it's simply faster for a human to write the listing.
Bing
Microsoft's Bing has been around for years as an also-ran search engine that was overwhelmingly eclipsed by Google. However, in February the company rolled out the "New Bing," which is a chatbot powered by ChatGPT technology.
Bing's chatbot requires users to download and use Microsoft Edge, which is the company's web browser. It's a standard app installation process, but it's an extra step that other chatbots don't require and is thus probably enough to deter many users. On the other hand, once you have Edge, Bing offers a number of useful prompt categories to help users imagine what the tool can do, and it has different conversation style options.
Here's what Bing generated in response to the prompt:
Originally built in 1914, this charming 2 bedroom 1 bath has been modified throughout the years with modern amenities including partially updated windows, renovated kitchen and bathroom, upgraded 200 AMP main service panel, foundation upgrades, along with an AC split system in the main living area to name a few.

Two bedrooms and one bathroom, along with the kitchen and living spaces, on the main floor are replete with upgrades. From the living room, you can peer at the beautiful downtown LA skyline, or up the hill at a palm-tree-dotted horizon. The entire house has mini-split systems.

Wonderful opportunity to own two charming California bungalows in LA's thriving Echo Park neighborhood! The front house is a cozy two bedroom, one bathroom home that has several original features like a coffered ceiling in the living room, built-in cabinetry and wood-burning fireplace.

Echo Park Home for Sale: We are pleased to present an eight (8) unit multifamily property located at 2436 Echo Park Avenue in Los Angeles, California. The property is situated in a prime Echo Park location at the top of a hill in Elysian Heights, south of Riverside Drive and west of Stadium Way.
Like Bard, this response includes details that weren't justified by the initial prompt. On the other hand, this is definitely the most colorful and interesting of the three examples, and Bing managed to get a lot more mileage out of the four-sentence limitation than its competitors.
But perhaps the most interesting component of this result is that it mentions a specific address. And it turns out that address corresponds with a real home that, as of the time of this writing, is actually for sale. A few of the details mentioned in Bing's response appear to be lifted directly from that listing, which highlights a fundamental feature, and potential flaw, of AI content: These chatbots are trained on the internet and draw on existing content, meaning they run the risk of inadvertently plagiarizing other work (scroll down for more on that issue).
Concerns aside, though, Bing also included prompts for follow-up questions as well as links to sites, such as Redfin and Zillow where a user could find out more about related topics. As a result, the tool felt more integrated with the broader web than Bard or ChatGPT.
How are real estate pros using these tools?  
Probably the most obvious way for real estate pros to use these types of tools right now is along the lines of the experiment Inman ran above.
Deena Serna is a Compass agent in Vero Beach, Florida, who told Inman that she has been experimenting with writing listing descriptions with ChatGPT. Though Serna has yet to deploy such descriptions for an actual listing in the real world, her impression so far is that the bot is "really good if you want to type up a blurb about communities" or a house. Asked why an agent, who presumably is experienced and fast at writing such content, would need a chatbot, Serna explained that the tool can help break up a person's tendency to repeat words and language.
"When you list properties you kind of always go to the same points, so I think it shakes it up a little bit," she said.
Clarity Odd, an agent with HomeSmart Realty Group in Portland, Oregon, has also been experimenting with ChatGPT. She sees such tools as potentially taking repetitive tasks off agents' plates, and noted that when asked to describe a property, "ChatGPT can spit out this really beautiful well composed paragraph."
But that doesn't mean chatbots immediately solve all agents' problems.
"There is an absolute learning curve," Odd said. "You have to be able to prompt ChatGPT in the right way to elicit the proper response. If you don't prompt it correctly, it's going to give you really generic, cookie-cutter responses."
Similar comments came up in other conversations for this story, and they highlight the fact that it takes time, effort and know-how for agents to take advantage of AI tools. The potential is huge, in other words, but harnessing it is a skill.
To wit: The relatively specific prompt in the section above was not Inman's first attempt at getting the chatbots to churn out useful listing descriptions. In fact, Inman started with simple sentences such as "write a real estate listing," but the results were consistently lackluster.
In any case, Dave Jones, co-owner of Windermere Abode in Tacoma, Washington, was among those who made a similar point about agents needing to surmount a learning curve, noting that "not every prompt is created equal."
"You still have to understand what you're doing to fully realize the capabilities of this software," he said. "We have to make this mindset shift from being a researcher to an engineer."
Dean Cacioppo, founder and CEO of real estate marketing firm One Click SEO, suggested that new chatbot users "layer" their prompts, asking one question after another, with each response adding to a larger piece of content. In his case, he often starts by asking ChatGPT to create an outline, then having it fill in the blanks for each part of the outline.
Cacioppo also said that chatbot users have to think about the tone they're trying to capture, then specifically ask the bot to write in that style.
"If you just say, 'write this article' it's going to be really bad," Cacioppo said. "If you don't give it the tone, so for example saying 'write this in a humorous way,' you'll get very very dry, very obviously AI-written stuff."
As industry pros get more familiar with chatbots, they're also using the technology for more diverse tasks. Cacioppo, for instance, is deploying ChatGPT to create SEO-optimized business descriptions.
"Right now we're using it a whole lot for Google business profiles," he explained.
In Odd's case, she's beginning to use ChatGPT to write scripts for her new YouTube channel. Meanwhile, Jones is already using ChatGPT to generate questions that he asks on his podcast.
"I haven't written down questions for a podcast in two months," Jones said.
Czechowski painted an even more sweeping picture, telling Inman that AI can deliver large-scale data insights based on millions of current and historical listings. It'll also allow for new levels of personalization, and "an explosion of hyper-localized and highly-targeted content." It'll pioneer a form of "interactive discovery," he said.
"Users can eventually get to answers even when they cannot fully articulate the question," he said. "In real estate, interactive dialog tools like ChatGPT are a convenient way for inexperienced consumers to find their bearings in an overwhelming real estate market."
AI isn't just for writing copy
While the real estate industry is racing to adopt chatbot technology for things like listing descriptions, it's also clear that one of the biggest limitations is simply users' imaginations.
For example, ChatGPT can also write in various programming languages, such as JavaScript and CSS. That means users can ask the tool to write codes that embed images, buttons and other items on their sites. For instance, Inman asked ChatGPT to "write code that will embed a gif of a real estate agent in WordPress."
This was the (hilarious and somewhat confusing) result:
Whether you think that gif is an accurate representation of real estate agents or not isn't really the point. Instead, the key thing to keep in mind is that the "content" ChatGPT wrote is coding language that exists on the backend of this post. The process wasn't perfect — the gif was initially displaying as a thumbnail and Inman had to tweak it to make it full size — but it's still worth considering that chatbot content can take on many forms.
Inman additionally asked ChatGPT to "write a recipe for gluten-free double chocolate cookies." And it delivered (though Inman has not yet tried baking this recipe):
The real point here is that consumer-facing content, such as listing descriptions and blog posts is just the tip of the iceberg.
AI content is also becoming even more interactive. For example, Instacart has a ChatGPT plugin that allows users to generate recipes and add ingredients to their online shopping carts in one swoop.
Restaurant reservation company OpenTable is doing something similar; the company has a ChatGPT plugin that combines the process of finding a place to eat and reserving a table.
Real estate technology companies are experimenting with similar technology, though we'll dive into that topic in a future post. For now, the point is that chatbots can do a lot more than just chat.
"I suspect the most impactful innovations will be AI-powered features that enhance existing products," Czechowski concluded.
Is AI going to destroy the world?
As with any new technology, the rise of intelligent chatbots has elicited a host of concerns. Perhaps most alarmingly, a group of famous technology leaders including Elon Musk and Steve Wozniak recently argued that "AI could represent a profound change in the history of life on Earth" and "can pose profound risks to society and humanity." The leaders consequently want companies to pause their AI experiments.
In the meantime, and before the robot uprising becomes real, more practical issues abound: For instance, copyrights. If a human writes something, that person owns the copyright to that content. If an AI chatbot then lifts passages from that content, it would be guilty of plagiarism. Explicit plagiarism is likely rare, given that chatbots draw on vast troves of sources, but it may also be hard for users to even know if the responses they get are stolen or not.
It's also unclear who owns the content that AI generates. In general, writing is only considered copyrighted when created by a human — meaning AI content would not typically be protected. The U.S. Copyright Office has indicated it may begin granting copyright status to AI-generated material, but only on a case-by-case basis.
What this means is that chatbot users may not own the content they're using. Someone could create a unique blog post, and then watch helplessly as another person copies that post onto another website — something that isn't allowed with traditional human-generated content.
Other concerns include the potential for bias to be baked into a bot's programming, factual errors and the possibility of AI servers becoming overwhelmed and cutting off access.
But probably the biggest concern floating around right now is that ChatGPT and similar tech could ultimately replace human jobs. Odd, for instance, noted that some of her real estate peers seem to hold the tech at arm's length, afraid that it might ultimately render agents obsolete.
However, all of the industry members who spoke to Inman said that chatbots are not on the verge of replacing real estate professionals. Cacioppo, for one, repeatedly said the content that chatbots create is simply not good enough to eliminate human involvement.
"You always will need a level of human intervention," he argued. "AI does not do a good job of discriminating fact from fiction."
Odd made a similar point, noting that "one thing AI can't do is replace invaluable experience and knowledge."
"Those agents who have 30 years of experience," she said, "there's no way AI can replace their knowledge."
Czechowski, meanwhile, argued that AI will lead to greater efficiency. And he sees agents as retaining their place in the industry, even as "most of the information-providing aspects of the job will be delegated to AI-powered tools." At the same time, he continued, the technology will "supercharge real estate professionals."
"It will enable the rise of the truly tech-enabled real estate agent — one who can serve more consumers on a more consistent basis, and provide an even higher quality of service," Czechowski said. "It will lead to a huge productivity boost in many job types across the entire real estate industry, as it helps to automate most of the more tedious aspects of daily work to free up time to focus on the more creative parts of the job."