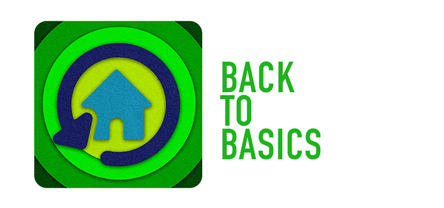 There's so much noise out there on how to navigate a challenging market. This April, let Inman help you cut through the clutter to make smart business decisions in real time. All month long, we're taking it Back to Basics and finding out how real estate pros are evolving their systems and investing personally and professionally to drive growth. 
Adam Hergenrother is the founder and CEO of Livian. He believes that business is nothing but a conduit for personal growth and embraces the company's vision to Love How You Live. When he's not leading and growing his organizations, you can find Adam either in the mountains or out in nature with his wife and three children.
We recently discussed the mythunderstandings around recruiting agents for your team or brokerage in 2023. Now, that you know the truth and have found agents to partner with, it's time to turn our attention to retaining these great agents. Here are five mythunderstandings about retention in 2023: 
Mythunderstanding: Just give your agents more leads. 

Truth: Agents want to hit or exceed their income goals. But more leads are not the answer. Leads are great. But quality leads are better. And qualified leads are even better than that.
You all know agents (maybe even within your own team) who have databases in the tens of thousands but aren't converting those leads into consultations or closings. It's never about the number of leads, new leads or different lead; it's about providing a streamlined system for what to do with said leads.
Couple that with expert-level agent training on how to nurture and convert the leads they already have, and you will be able to increase your agent retention rate.
Mythunderstanding: All agents want to become leaders.
Truth: Nope. Not all agents want to become leaders. Not all agents want to be responsible for mentoring or holding other agents accountable. Not all agents want to take over as director of sales, CEO or start their own team. Deciding to go down the path of leadership needs to be a conscious decision. And it's not for the faint of heart.
Too often, team leaders look to add responsibility to an agent or move them into a leadership position because it seems like the next logical step once they are crushing production. They want to keep them on the team. So, just make the a leader, right? Wrong.
High-performing agents don't always make the best leaders. In fact, you may actually be doing them a disservice by placing them in that position.
Instead, I recommend creating two growth paths — one for those who do want to explore leadership opportunities, and another for those who want to stay in production but also want to grow their income or influence or get back time in their day. The key here is to know your agents and where they want to go in their careers — and then have a path that shows them the way. That will retain them far better than putting them into a leadership role.
Mythunderstanding: Agents want perks and parties.
Truth: Agents want production and profit, not perks and parties. Those are great, and if they are part of your company culture, then fine. But at the end of the day, no amount of happy hours or team trips will keep your agents on your team or at your brokerage if they aren't making money.
Instead, invest time and resources into helping your agents increase their production and grow personally and professionally. 
Mythunderstanding: Agents don't mind having an unpredictable income.
Truth: Although it's true that agents enter into the real estate industry knowing that their income may be unpredictable and variable, it doesn't mean that they like it.
It can actually create a lot of stress and distraction in their lives. To retain agents, as mentioned above, you need to be able to help them produce and close transactions. Although it may not be perfectly predictable, if you help your agents create the right habits around the right activities — and stick with it consistently — they will have a much more robust and predictable pipeline. 
Mythundersanding: Agents can hit the ground running on Day 1.
Truth: After you get your real estate license, the real training begins. Agents will need you to invest in them and their education to keep them on your team or in your brokerage. They will need training on contract negotiations. They will need to practice sales calls and handling objections.
They will need to learn how to manage their database and follow-up effectively. The majority of agents will not be able to hit the ground running on Day 1, and if you think that, you will lose your agents quickly to another brokerage, another team, or by exiting the business altogether. 
Adam Hergenrother is the founder and CEO of Livian, the author of The Founder & The Force Multiplier, and the host of the podcast, Business Meets Spirituality. Learn more about Adam's companies and culture here.