After the violence of four separate "wrong-place, wrong-time" shootings last week, Inman contributor Rachael Hite penned an op-ed that explored the various instances of gun violence, posited that knocking on strangers' doors is not a safe way to get new business and called for an end to door-knocking.
"These days, telling your agents to door-knock for new business isn't just dated advice, but it could also be a deadly endeavor. In a world where gun violence is in our headlines daily, it's time to retire this technique for good." — Rachael Hite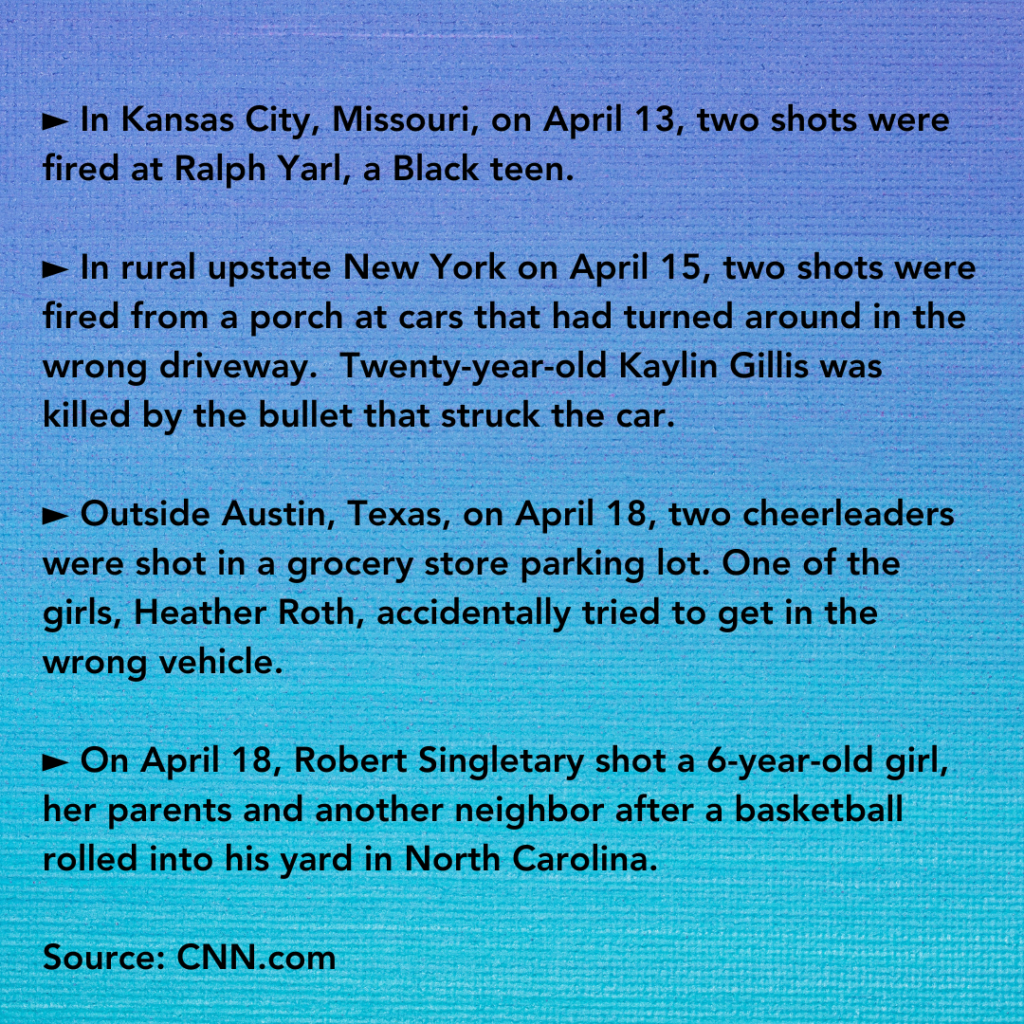 Our readers responded in a big way.
Many said it's still safe to door-knock with the right precautions and planning.
San Ramon, California-based agent Wendy Legerton responded to Hite's piece with, "Don't knock door-knocking. The benefits still outweigh the risk," in which she discusses the benefits of door-knocking, like creating and being a part of your community.
In the interest of attempting to present as many perspectives as possible, we've turned to the comments section to select the best and most interesting advice from industry veterans who insisted that not only is door-knocking safe, but it's one way that top-producing agents separate from the pack and gain market share.
"Two of my agents, female, let me know they were door-knocking today. They generated 3 possible listing leads on 50 doors knocked. Yes, our agents must be trained and understand the safety concerns of door-knocking, but it is still a very productive form of prospecting and is very safe if you're properly informed." – Travis Baron, broker, RE/MAX Premier, California
Let's dig into the Realtor data, look at readers' comments and dig through the suggestions:
NAR says agents already make safety a priority
According to the National Association of Realtors, statistically speaking, the majority of agents have a safety plan.
The typical respondent meets prospective clients whom they've never met before either at their office or in a neutral location 66 percent of the time.
73 percent have personal safety protocols that they follow with every client. This is more likely among females (76 percent) than among males (67 percent).
40 percent of residential Realtors said they participated in a self-defense class.
43 percent of men and 54 percent of women carry a self-defense weapon or tool.
Among those who participated in a Realtor safety course, 75 percent said they feel more prepared for unknown situations after taking a Realtor Safety course.
But let's take a deeper look at this survey that was sent to 54,622 residential members. There were 2,227 respondents for a response rate of 4.1 percent. At the 95 percent confidence level, the margin of error is +/- 2.08 percent. But of all the questions asked, no questions were asked about whether agents ever felt uncomfortable door-knocking. It's just not part of the survey.
"But lets not stop talking to your community. You can still walk and talk by meeting and greeting if they are outside, having community events, etc. Please stop making this about the guns and stick to all the information regarding door-knocking." – Wendy Legerton, eXp agent, California
Door-knocking tips from the pros who go
Here are a few tips that commenters left about how they door-knock with a plan:
"My agents are out in the neighborhoods too. That's where the houses are." – Laura Stevens, broker, Keller Williams Massachusettes
"I have been a Realtor for more than 15 years and still find door-knocking to be a very productive activity. I recently picked up a listing and 3 buyer deals from 1 day of door-knocking. I was not just asking people if they wanted to sell their home, I was letting them know about an open house I was hosting. At the same time, common sense must be used: never go alone, partner with someone; dress professionally and pick your neighborhoods carefully." – Douglas Rudnick, agent, Compass Florida 
Alternative ways to door-knock
If you're still not sold on the idea of door-knocking, here are a few workarounds:
Door-knocking is a personal choice. Industry leaders say it's safe when done correctly, but the safety information seems vague, and some of it contradicts itself. Most of the information around it's based on scripts and techniques and how to handle rejection. It also comes down to trusting strangers.
The bottom line is that this boils down to profit. If this works for your business, then go for it. The business of getting listings and new clients is non-stop.
NAR has created a list of tools and smartphone applications for you to use to be safe when working with strangers. Remember, these apps are designed to screen folks before you take them out, not before you show up on their doorstep.
The talk around door-knocking is that it's still a great way to get business. Unfortunately, we have no data to support how safe it is — just (seemingly) a streak of good luck for the majority that participates.
Train, be smart, pick the perfect outfit, be informed and have good luck.
Rachael Hite is a former agent, a business development specialist, fair housing advocate, copy editor, and is currently perfecting her long game selling homes in a retirement community in Northern Virginia. You can connect with her about life, marketing, and business on Instagram