Each one of our 50 states has a unique identity, made up of the quirky traits, culture and — let's be honest — weather patterns that influence how its residents live and what they search for in a home.
A new analysis from Zillow evaluated the prevalence of the most common real estate listing keywords and phrases related to amenities in 2015, showcasing the property hunt as a reflection of local personality.
"Minnesota listings are more than 40 times more likely to boast 'in-floor heat' to keep your feet warm on those Up North mornings," noted Emily Heffter, a real estate trends writer for the Zillow Blog, in the analysis.
"In Florida, hurricane shelters are 125 times more common than in the rest of the country, but so are screen patios (26 times more common)," she added. "Oklahoma listings reassure you there's a storm shelter 114 times as often. In Montana, sellers are eight times more likely to advertise a rock fireplace when selling."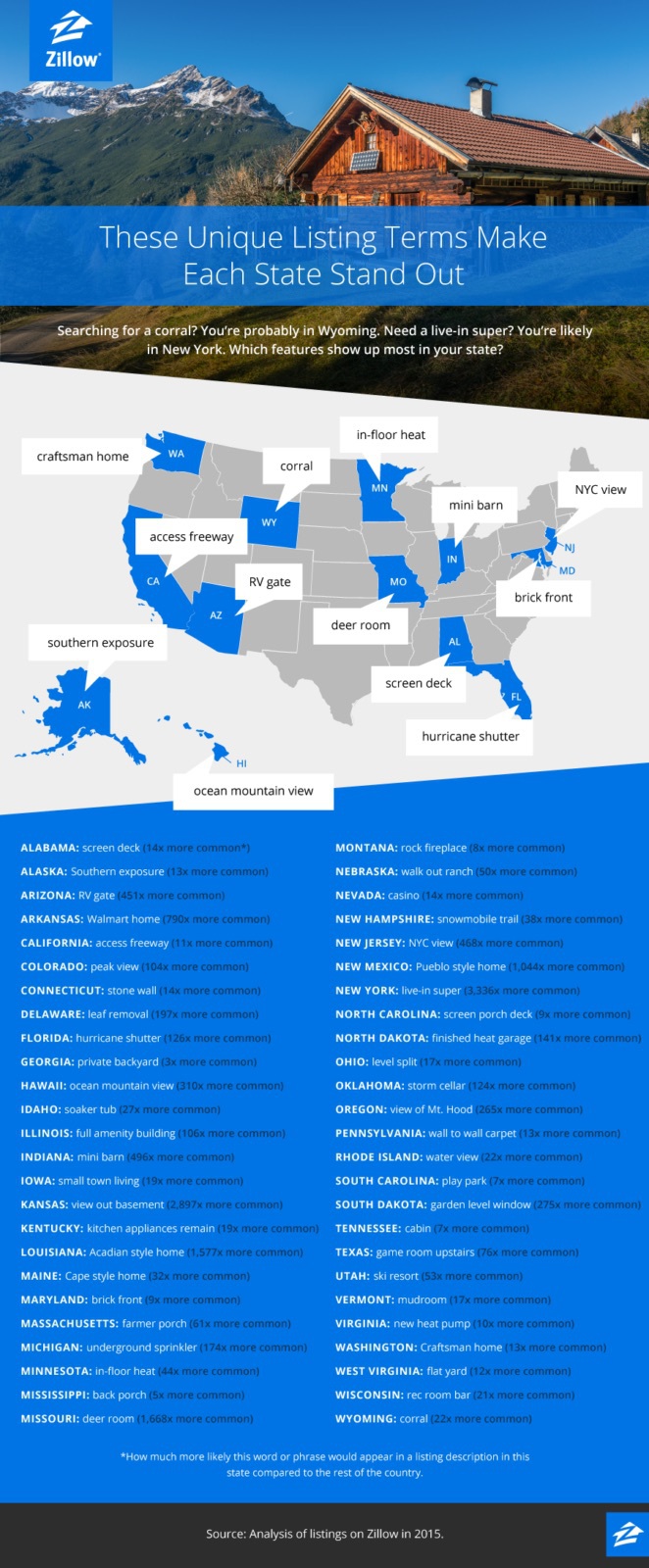 3 ways to get ahead in 2020 — starting right now
Grow and nurture your sphere now so you can reap the rewards next year
READ MORE
Do you notice these amenities showing up frequently in your state's listings?