Agents can now add property videos to Zillow listings that that aren't shot with Zillow's mobile app -- for $149.
They can still use Zillow's mobile app to shoot and add videos for free, but those videos are capped at two minutes and don't have audio.
The paid video option could strengthen the value of investing in high-quality video.
Zillow's February rollout of a listing video option was a bit of a tease to some real estate marketers.
The listing portal had provided a new promotional platform for property clips — but only if you used Zillow's mobile app to shoot them.
Not anymore.
Zillow will now accept clips produced without its app for a price, opening up a massive distribution channel for high-quality property videos and a new revenue source for the company.
Making room for the video vets
Since Zillow added a video walkthrough option to its listings this year, real estate agents have uploaded tens of thousands of clips, according to Zillow Group Chief Marketing Officer Jeremy Wacksman.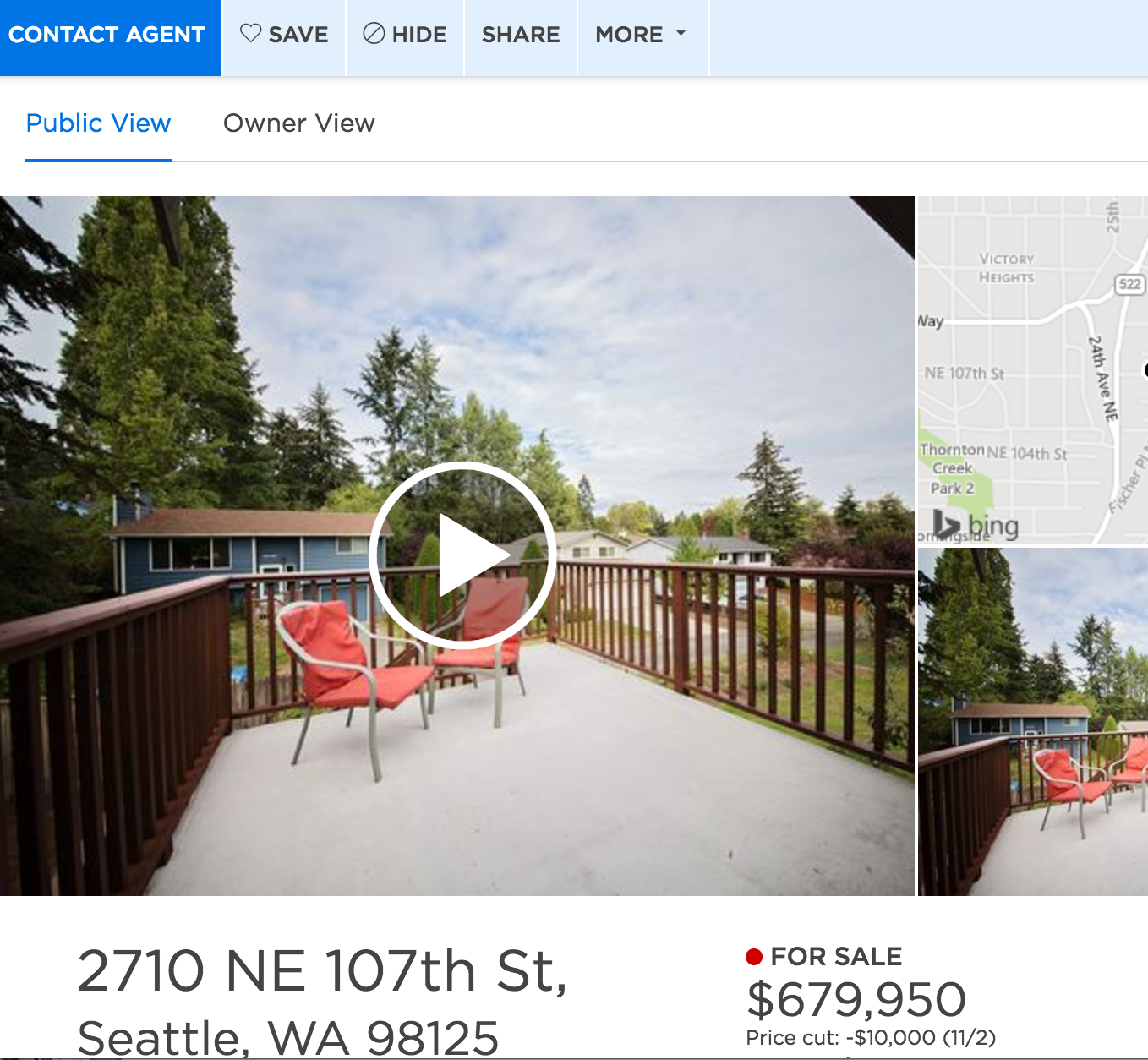 The videos not only offer deeper insight into homes — they also give listings a boost in property search results.
"Double the views and double the engagement," Wacksman said.
It's still free to add video clips captured via Zillow's app, but they remain capped at two minutes and have no audio.
Some agents and marketing vendors have been waiting on the sidelines, likely chomping at the bit to publicize high-quality shorts on the U.S.'s most popular real estate search site.
Now, Zillow has carved out a space for this group. It's offering all agents — not just Zillow advertisers — the option pay a one-time fee of $149 to add a property video of their choosing to a listing.
The videos can run up to 10 minutes, and their opening and closing 15 seconds may include an agent or photographer's branding. "Occasional mention of agent/broker in audio" throughout the video is permitted, said Zillow Group spokeswoman Amanda Woolley.
"Interested agents should contact their business consultants," she added.
Zillow has a network of "Zillow Certified Photographers" that it can recommend to agents who want to use the new video feature.
Pricing and adoption potential
Phil Osborne, chief creative officer of digital real estate marketing agency Digital Feast, says adoption of the paid video product will be slow, noting that the price is "a bit steep and quality video production is not cheap either."
Digital Feast mostly produces community video tours since agents rarely want to pay for listing videos, Osborne said.
But, he added, "I think it puts a big dent in the distribution problem because so many consumers have eyeballs there."
Agents and teams can scale video production by leveraging vendors, and if they play their cards right, even ask sellers to cover costs, according to Osborne.
Manually uploading clips to Facebook and Instagram and promoting them on the two social networks remains "by far the best option out there with video content," he said.
Editor's note: This story has been updated with additional comments from Zillow.