We're focusing on how agents and brokerages can all move Faster, Better, Together this July at Inman Connect San Francisco. Not got your ticket yet? Buy it here, and remember that Select members get a $100 discount. Thinking of bringing your team? There are special onsite perks and discounts when you buy those tickets together too. Just contact us to find out more.
How do the best athletes achieve their full potential, and how do the top executives overcome their insecurities? The answer is coaching, a critical component that elevates the best in any business to become the best. A good coach will identify your strengths and weaknesses, then help you craft strategies and techniques to maximize the former and minimize the latter.
And although there's no substitute for regular coaching, you'll get a taste of what coaching can do for your business in the Coaching Track at Inman Connect San Francisco. It's an afternoon where you can bring your problems to the experts and get specific, targeted solutions from them — plus crowdsourced wisdom from your peers in the room.
The Coaching Track is one of several opportunities to network, learn and grow at Inman Connect San Francisco, July 17 through 20 at the Hilton San Francisco Union Square. Pencil in the Coaching Track on Thursday, July 19, from 2 to 5 p.m., and while you're at it, use that pencil to make a list of some of the problems plaguing your business and bring it with you to the session.
For three hours, qualified coaches will take questions and offer answers to three different overarching topics that address real, burning issues that agents and brokers contend with every day. The hour will open with a short presentation on best practices for handling each topic, followed by the question-and-answer session with audience members and the expert coach.
Should you join a team or try to forge your path independently as an agent? For that matter, how should your brokerage handle splits and disciplinary problems with teams? What are the best strategies for managing your finances so that your commission checks aren't spent before they're cashed? What are the best business models for independent brokerages? How can you grow your business at a pace that's sustainable — and is that even a goal you should have? What tactics aren't you using (and should be) to achieve that pace of growth?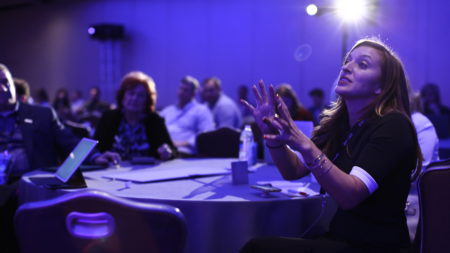 Bring your questions, problems and issues to the experts at the Inman Connect Coaching Track and walk away with actionable steps and solid advice that you can implement immediately. Take advantage of the in-depth knowledge of a real estate coach as part and parcel of your Connect experience — only happening on one afternoon and exclusively for Inman Connect attendees.
Thinking of getting your product in front of thousands of real estate professionals at Connect? We can make that happen for you. For sponsorship opportunities please reach out to sales@inman.com for more information.