We're focusing on how agents and brokerages can all move Faster, Better, Together this July at Inman Connect San Francisco. Not got your ticket yet? Buy it here, and remember that Select members get a $100 discount. Thinking of bringing your team? There are special onsite perks and discounts when you buy those tickets together too. Just contact us to find out more.
Everyone needs a little grub to get through back-to-back sessions. That's why we've compiled a list of lunch spots you'll want to hit while attending Inman Connect San Francisco 2018 this summer. Come hungry — San Francisco has everything from snacks to cheat-day lunches. Here's where you'll want to look for lunch restaurants near Hilton San Francisco Union Square — where all the excitement happens.
Jasper's Corner Tap and Kitchen
(401 Taylor St. San Francisco, CA)
Jasper's does brunch every day if you're hoping to extend your breakfast into the lunch hours, but there's plenty more if you don't fancy brunch — like the array of poutines and fries, burgers and salads available on the menu. It's a gastropub in every sense of the word, with craft beers and specialty cocktails (including a handcrafted mimosa flight) to supplement the food offerings.
Jasper's is not a big place, so it might be best to visit with a small group, but if you're into gastropubs, this is one of the best in the area.
Daily Grill  
(347 Geary St. San Francisco, CA)
For American comfort food in a slightly upscale environment, the Daily Grill is perfect. This place gets pretty busy despite its sizable dining room, so if you peruse the menu online and decide you must go, then it might not be a bad idea to make a reservation (especially for large parties).
In addition to the usual sandwiches and burgers, you'll find a list of "favorites" that include some of the best dishes on the menu, like the signature pot pie or the chicken piccata. There are also lots of options for vegetarian diners, and the lunch cocktail menu is worth a glance if you'd like to imbibe mid-day.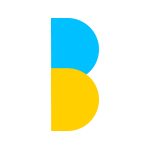 Colibri – Mexican Bistro
(438 Geary St. San Francisco, CA)
You're not going to find many cities that can do Mexican food like San Francisco, and Colibri is one of the best places to try traditional Central Mexican in the area.
The fresh-made tortillas and chips are perfect with the guacamole (which you won't forget in a hurry), and the carnitas are one of the best things on the menu. If you're a fan of mole (it's a bit of an acquired taste), then you'll be pleased to see the spice-and-chocolate sauce on the menu.
La Marsa
(454 Geary St. San Francisco, CA)
Tunisian cuisine is similar to Mediterranean food, but with more desert influences. And La Marsa has authentic Tunisian food plus an extensive wine list for any oenophiles attending the conference. For lunch, you can get salad, sandwiches (try the braised brisket or braised Moroccan chicken versions) or crepes (highly recommended and gluten-free).
The seating isn't exactly ample, so if you have a big group then you might want to skip this one, but it's a good reason to plan a one-on-one or small-group outing for that very reason.
Herb N' Kitchen
(333 O'Farrell St. San Francisco, CA)
When you're hungry, don't have much time and would be well-satisfied with a sandwich or salad and some snacks, Herb N' Kitchen feels like a godsend. Peruse the coolers along the wall to see the pre-packaged options, or stand in line to order hot soup or toasted bagels from the counter.
There are rows of chips, chocolates, nuts and other quick-hit items you can stash in a purse or pocket for later, and the espresso machine behind the counter might just be the most welcome sight you'll see at mid-day. Best of all, it's located right in the hotel lobby, so you can snag seating right there for downing your lunch before heading back to network.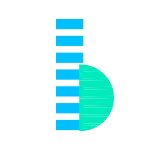 Puccini & Pinetti Restaurant
(129 Ellis St. San Francisco, CA)
Whether you're craving a wood-fired pizza, linguine with clams or a humble panini, the Italian at Puccini & Pinetti is of the slightly higher-end variety, so the prices might be a smidge higher as a result.
If you're feeling like a bottomless pit, check out the "working lunch" menu option, which offers either soup or salad, a choice of entree (panini, cappellini or chicken marsala), chased with tiramisu for dessert. And you can even add a glass of wine to those three courses for just another $3.
New Delhi
(160 Ellis St. San Francisco, CA)
Big groups who want to sit down to a smorgasbord of Indian food should make sure to stop at New Delhi during lunch hours (between 11:30 a.m. and 2 p.m.). The lunch menu is basically the same as dinner, so be prepared for some large portions.
This Union Square favorite is typically much quieter during lunch hours than it is during dinnertime, so it's a good option for a last-minute lunch with a crowd. The kebabs with some naan would make a lighter but still filling meal, and traditional favorites like lamb vindaloo and chicken tikka masala won't disappoint their fans from around the country.
Cafe Mason
(320 Mason St. San Francisco, CA)
For a brunch spot close to the hotel where you're likely to get in and out quickly (even with a group), Cafe Mason is a prime choice. It's open 24 hours but serves brunch during lunch hours, with several crepe options, a big fruit bowl or a plate of huevos rancheros, all generous servings that will keep you going well into the afternoon.
There are also sandwiches and pastas (which regulars love), and the best thing about 24-hour restaurants is that you can always make a note to come back later to try something you didn't get a chance to taste.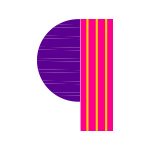 Leatherneck Steakhouse 
(609 Sutter St. San Francisco, CA)
Located in the Marines' Memorial Club (hence the "leatherneck" reference), the ambiance and menu at Leatherneck Steakhouse feels like having a nice lunch with friends back in the 1950s. Steaks are served with salads, and you'll also find soup, sandwiches, poultry and fish on the menu, but the beef is really the main attraction — and try the truffle tater tots if you're not sure about your side.
There are also Marine Corps displays in the lobby, so give yourself a little bit of time either before or after the meal to stroll around and take them in.
Scala's Bistro
(432 Powell St. San Francisco, CA)
You'll find Scala inside the Sir Francis Drake Hotel right on Union Square, serving up a medley of seasonal French-Italian-Californian cuisine. It's got heavy decor and white tablecloths, so it's an excellent choice for a slightly more formal lunch with a new networking partner or small group of colleagues.
The Caesar salad and porchetta sandwich are two favorites, and you can't go wrong with any of the pasta or pizza — but whatever you order, make sure you save room for dessert at Scala's, because it's good enough to haunt your dreams (and propel you back later on in the week).
There you have it! Stomach grumbling? Stay tuned for more news on where to eat, drink and mingle during Inman Connect San Francisco 2018.
Did we miss something on our list here? Let us know in the comments.
Looking for some more great recommendations during ICSF? We've got you covered!
Thinking of getting your product in front of thousands of real estate professionals at Connect? We can make that happen for you. For sponsorship opportunities please reach out to sales@inman.com for more information.