We're focusing on how agents and brokerages can all move Faster, Better, Together this July at Inman Connect San Francisco. Not got your ticket yet? Buy it here, and remember that Select members get a $100 discount. Thinking of bringing your team? There are special onsite perks and discounts when you buy those tickets together too. Just contact us to find out more.
Happy hour – there's nothing like it, right? One of the greatest rewards after a long day of skill-building and meeting new people at a busy conference is happy hour, offering an opportunity to relax after a stressful day at work. Naturally, there are lots of bars and cocktail lounges near Hilton San Francisco Union Square where you can take part in your share of libations.
Bar 587
(587 Post St., San Francisco, CA)
Bar 587 offers a good place to spend your evenings sipping cocktails, especially if you have an affinity for custom cocktails hand-crafted for you on the spot by a knowledgeable bartender based on your tastes and your mood. The limited menu will keep the edge off your hunger while you drink, and it's also a wonderful place to stop in late at night for a last sip before bed. Bar 587 also offers beer and champagne in addition to its fully stocked bar, so even if you're not feeling all that adventurous on the cocktail front, you'll still have options.
Hawthorn
(46 Geary St., San Francisco, CA)

Mohawk unicorn dancers in a bar? That's what Hawthorn is all about: pleasant surprises. It's a cocktail bar with a dance floor and a DJ, which makes it an all-around great option for spending a high-energy evening. You can try one of the many cocktails on the specialty list, but Hawthorn can also make all the classics. There's free truffle popcorn at the bar, but you can also grab one of the comfortable seats in the dimly lit lounge area, ideal for small groups.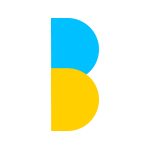 Tunnel Top
(601 Bush St., San Francisco, CA)
When you want a little more of a "dive" atmosphere but don't want to sacrifice too much in terms of drink quality, Tunnel Top is a great choice. The extended happy hour runs much later than most other bars in the area (until 7:30 p.m.), so you have a little bit more time to drop in and get a couple dollars off your drink of choice. Tunnel Top's full bar can deliver any cocktail you already love, plus quite a few that you've never encountered. The darker atmosphere and unusual seating clusters make it a better choice for smaller groups.
The View Lounge
(780 Mission St. San Francisco, CA)
The San Francisco skyline is one of the most beautiful and iconic in the country, especially after dark when the city lights shimmer on Bay waters. And one of the best places to take in that skyline while sipping a cocktail is the View Lounge, located on the 35th floor of the San Francisco Marriott Marquis in Union Square. You'll find most of the same cocktails and bar food that are widely available throughout the city, but those are a mere supplement to the main attraction: the view.
Iron Horse Cocktails
(25 Maiden Ln. San Francisco, CA)
Coffee by day and cocktails by night: That is the Iron Horse way, and they do not mess around on either front. Stop by early to get your caffeine fix, and don't be surprised if you find a bigger crowd when you come back in the evening to try some alcoholic beverages. There are two floors of seating for you to grab a spot and relax, and you'll often find staff circulating with shot-sized glasses of specialty cocktails for you to taste.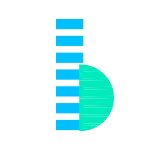 Redford
(673 Geary St. San Francisco, CA)
When you want some food to go with your drink, definitely consider stopping by at Redford. From giant meatballs to deviled eggs to mac-and-cheese, the bar space offers up plenty of options for even picky eaters. The sizable craft-beer-and-wine list is supplemented by a full bar with plenty of cocktails. Redford tends to get busiest on weekends, when it can be loud and a little dim, but if you stop in on a weeknight, you may get to enjoy the place mostly to yourself and your friends.
Ozone Thai
(598 2nd St. San Francisco, CA)
Ozone Thai is probably best known for its carry-out lunch specials, but its happy hour cocktails are certainly not to be ignored. You can try some of the authentic Thai appetizers (or dig into a noodle bowl or another entree) while you're enjoying your drink. This is one of the best places in the area to people-watch, whether it's observing one of the speed-dating events that Ozone Thai occasionally hosts or just checking out the crowds passing by. And Ozone Thai can also usually accommodate large parties fairly easily, which makes it a good choice if you're rolling with a crew.
Sam's Cable Car Lounge
(222 Powell St. San Francisco, CA)
This iconic bar might look a bit like a tourist trap, but don't be fooled: There are plenty of locals who know and love Sam's Cable Car Lounge for its free snacks (popcorn and peanuts) and strong drinks. There are a handful of cocktails named and crafted in honor of some of San Francisco's landmarks (including the Golden Gate Gimlet and Cable Car Cosmo), plus a truly sizable wine list and plenty of beer choices if you'd prefer something a little lower-maintenance.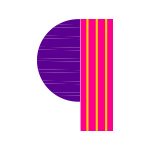 Mikkeller Bar
(34 Mason St., San Francisco, CA)
When nothing will satisfy except a tall glass of beer, then you'll need to make haste to Mikkeller Bar, with its 42 taps and numerous specialized bottles of brew. And Mikkeller isn't just a brewhouse; it's a proper pub with sausages, burgers, fried Brussels sprouts and more for soaking up the suds. The free wifi and ample seating is a nice bonus, and the close location to BART is convenient, but Mikkeller's is a popular stop, so you may want to drop in early to make sure get your seat.
Bourbon & Branch
(501 Jones St., San Francisco, CA)
You have to make a reservation to drink at the main bar in Bourbon & Branch (but there is an open library where you can drink without a reservation; use the code word "books" when you ring the buzzer), and the speakeasy isn't marked from the outside. That's because the whole experience is designed to transport you back to Prohibition, when obtaining a drink required secret knowledge and underground expertise. There's a list of house rules that must be followed to maintain secrecy, including "no cell phones" and "no photography" (and Cosmo-lovers are advised to steer clear entirely), but if you want an experience that will transport you to another century within walking distance of Connect, Bourbon & Branch is it.
There you have it: Some of the best bars and cocktail spots to spend happy hour near all the action.
Stay tuned for more about what we're looking forward to this summer at Inman Connect San Francisco 2018.
Did we miss one of your favorite happy hour joints on this list? Tell us about it in the comments!
Looking for some more great recommendations during ICSF? We've got you covered!
Thinking of getting your product in front of thousands of real estate professionals at Connect? We can make that happen for you. For sponsorship opportunities please reach out to sales@inman.com for more information.