We're focusing on how agents and brokerages can all move Faster, Better, Together this July at Inman Connect San Francisco. Not got your ticket yet? Buy it here, and remember that Select members get a $100 discount. Thinking of bringing your team? There are special onsite perks and discounts when you buy those tickets together too. Just contact us to find out more.
Fancy highbrow cuisine is all well and good, especially on a special occasion — but sometimes you just want something simple, like a burger. (And sometimes you want something not-so-simple, like a double bacon cheeseburger with avocado and secret sauce.) Here are our favorite picks for places to grab a quick (or decadent) burger so you can refuel for the networking and education that are happening at ICSF18.
Pearl's Deluxe Burgers
(708 Post Street, San Francisco)
Not only are the burgers deluxe at Pearl's, but the garlic fries at this Nob Hill burger joint are memorable and come served in a big basket perfect for sharing. With the sides out of the way, you can get down to business and peruse your burger options. The Bula Burger (bacon, Swiss cheese, mayo, teriyaki sauce and spicy pineapple) and the Phat Bob (bacon, onion rings, mayo, jack cheese and barbecue sauce) are two of the standouts on the menu, and you can top anything with an egg and substitute the beef patty with a Kobe beef, buffalo, turkey, chicken breast or veggie burger instead if you so desire. This isn't a great option for groups, but you can always offer to pick up a to-go order for your hotel crew and thus earn their undying gratitude.
Burger Bar
(251 Geary Street, San Francisco)

For a build-your-own-burger experience with enough variety to make your head spin, Burger Bar is a simple yet fulfilling choice. If you don't want to do all the work of assembling a masterpiece, you can pick one of the chef's burgers (the Hubert Keller, with buffalo meat, caramelized onions, baby spinach and blue cheese on a ciabatta bun served with a red-wine-and-shallot reduction sauce). As for the "bar" component of the restaurant's name, Burger Bar has an assortment of milkshakes — including "adult" milkshakes with vodka, rum, Bailey's or Kahlua or Grand Marnier or any number of other alcoholic infusions. And yes: You can build your own adult milkshake, too.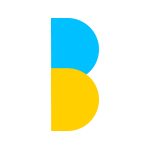 Popsons Burgers
(998 Market Street, San Francisco)
For a quick, casual burger that doesn't skimp on quality, head to Popsons. The joint also serves chili and hot dogs (which means chili burgers, chili fries and chili dogs!), and one of the menu standouts is the savory burger, served with mushrooms, caramelized onions, aioli and truffle cheese. But the plain old burger or cheeseburger is also worth trying at Popsons — it's a fantastic example of how good the classics can be when you stick to basics. And there's also a good veggie burger on the menu for those who want something  Service is quick, it's usually pretty easy to find a table (especially at dinnertime), and after fueling up at Popsons, you'll be energized to tackle an afternoon of learning or evening of networking.
WesBurger n' More
(2240 Mission Street, San Francisco)
"Burgers are fun!" is WesBurger n' More's motto. So you'll find a burger with peanut butter and jalapeño-strawberry jam in addition to some more traditional favorites like the Hot Wes, served with onion rings, queso and pickled jalapeños. There are also several vegetarian-friendly options besides a veggie burger (chicken-fried tofu sandwich, a portabello reuben or a cauliflower steak). After-hours, WesBurger serves a limited menu to the intimate speakeasy experience The Den (open on Fridays and Saturdays), so if you're staying after the conference to enjoy the city, add it to your list of places to see.
Box Kitchen
(431 Natoma Street, San Francisco)
Box Kitchen serves the bar food at the Tempest, where you can stop in before or after to enjoy a drink in a dive bar frequented by journalists (it's right by the San Francisco Chronicle building) and Giants fan. And, yes, that menu includes burgers, including the renowned Box Burger, ground beef served with a bacon shallot gastrique, white cheddar, arugula, spinach, tomato and crispy pepper rings, presented on a potato pepper bun. (Add avocado, an egg or both for a truly decadent experience.) And if you're not feeling the Box Burger, consider the chicken and waffles or the honey grilled cheese.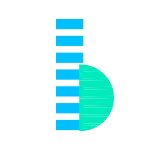 Umami Burger Soma
(242 King Street, San Francisco)
With a name like Umami Burger, you'd expect flavor to be taken very seriously — and Umami Burger does not disappoint. The titular umami burger has parmesan frico, shiitake mushroom, roasted tomato, caramelized onion and umami ketchup, and the K-BBQ option comes with caramelized kimchi, sesame aioli, Korean ketchup, scallion-cilantro salad and gochujang glaze. There's also a falafel burger for vegetarians and even an experimental "impossible burger" for vegans (ask for a lettuce wrap and mashed avocado in lieu of a bun and mayo). Between the bar stools and good-sized dining room, this is a good place for groups looking for a quick bite.
Dijon Burger
(1428 Polk Street, San Francisco)
Decently priced and generously portioned, you may need to take some of your burger from Dijon home with you — that is, if you skip over the salads, sandwiches, wings and wraps and head straight for the main event. There are both veggie and falafel patties for veggie-leaning burger-lovers in addition to the copious chef's options and create-your-own ingredients. Add a vanilla, chocolate or Nutella shake and you'll be glad you brought some friends with you to help you polish everything off — Dijon is great for groups!
Gott's Roadside
(One Ferry Building, #6, San Francisco)
The Gott's Roadside in the Ferry Building (which is busy, so brace yourself for a potential wait) serves Niman Ranch beef patties, but it's also one of the places you can find an Impossible Burger in San Francisco (a plant-based burger experience). If you're willing to think outside the beef bun, the ahi burger is one of the standouts on the menu, but you also can't go wrong with a more traditional choice — the Wisconsin sourdough, for example, served with cheddar cheese, barbecue sauce, mushrooms and bacon on (what else?) toasted sourdough. And if you're a burger-and-shake type, the hand-spun shakes here are a worthy addition to any meal.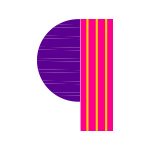 Bandit
(683 Geary Street, San Francisco)
With a burger known as the bad mofo on the menu, you'd better believe that you're getting into some serious burger business at Bandit. That bad mofo burger comprises American Kobe beef, bacon, Muenster cheese and caramelized onions, and it's one of the most popular burgers, but you can also substitute a vegan patty for any of the burgers on Bandit's list. Pro tip: Add some crispy tater tots for $3, one of the best decisions you'll make all day. And if you come early enough in the day, you can try one of Bandit's breakfast sandwiches (served on the same griddled brioche buns as the burgers).
Super Duper Burgers
(721 Market Street, San Francisco)
Super Duper Burgers is a local chain with a location conveniently located near the hotel. It covers all the basics — burgers with bacon or cheese or avocado or egg or all of the above — and nails them, including housemade pickles that alone are worth the visit. To drink there's beer and wine on tap, plus fresh lemonade; you can get the organic shakes "spiked" for an extra buck-fifty, but if you don't want to upgrade to a more adult version, the kid-sized shake is big enough to satisfy your sweet tooth without making you regret the decision to drink dessert.
Whether basic or deluxe, there are some mouthwatering options for burgers (from Kobe-beef-laden to vegetarian) with fries, tots, shakes and more within a stone's throw of the hotel, giving you plenty of places refuel and get back to where the action is. And stay tuned for more news on where to eat, drink and mingle during Inman Connect San Francisco 2018.
Did we miss one of your favorite burger joint? Tell us about it in the comments!
Looking for some more great recommendations during ICSF? We've got you covered!
Thinking of getting your product in front of thousands of real estate professionals at Connect? We can make that happen for you. For sponsorship opportunities please reach out to sales@inman.com for more information.