We're focusing on how agents and brokerages can all move Faster, Better, Together this July at Inman Connect San Francisco. Not got your ticket yet? Buy it here, and remember that Select members get a $100 discount. Thinking of bringing your team? There are special onsite perks and discounts when you buy those tickets together too. Just contact us to find out more.
Do you have a sweet tooth, and are you wondering how to satiate it when you're networking and learning this summer in San Francisco? You can always order dessert after your meals or hit up a vending machine for a candy bar, but it'd be a shame to miss some of the city's delightful ice creameries, chocolate factories, pastry shops and more. Here are some of our favorite places to grab dessert while you're at ICSF18.
Uji Time Dessert
(22 Peace Plz #440, San Francisco)
Ever tried taiyaki? It's a Japanese treat, a fish-shaped cake that often includes red bean paste, and at Uji Time Dessert, you can get a taiyaki cone (definitely Instagram-worthy) that hides its red bean paste in its tail, then fill it with your ice cream choice. Now, that said, this isn't the place to go if you want that ice cream along typical chocolate-and-vanilla flavor lines — black sesame ice cream is the most popular flavor at Uji, which also offers matcha, tofu and seasonal flavors as well as mix-ins like the aforementioned red bean paste — but there's a reason why locals flock to Uji: Once you've actually tried a taiyaki cone with black sesame ice cream, you might find yourself dreaming about it uncontrollably afterward.
Smitten Ice Cream
(186, 482 Octavia Street #1A, San Francisco)

The staff at Smitten will make your ice cream right in front of you using a liquid-nitrogen patented device known as the Brrr Machine. It takes about 90 seconds to churn out the amazingly creamy treat. This location (Smitten is a chain) is in a shipping container, and like all Smitten outposts, it rotates its list of flavors daily. Check the website to find out which four of six options will be available — classic vanilla, TCHO 60.5% chocolate, cookie dough with pretzels and chocolate chips (a favorite), jasmine tea, passionfruit and roasted dates, or blood orange — or just show up and let the menu be a pleasant surprise. No matter which flavor you choose, you'll probably be tempted to come back for seconds.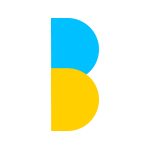 Christopher Elbow Chocolates
(401 Hayes Street, San Francisco)
There's room to sit and sip drinking chocolate at Christopher Elbow (try the Venezuelan spice version, which has a sweet kick to it), and the outlet also has dozens of artisanal chocolate truffles and bars that you can buy in mix-and-match assortment packs or as bite-size singles. These are not desserts for budget-friendly buyers — a box of four truffles costs $10, and you receive price breaks on larger sizes as you scale up — but the hand-painted and beautifully crafted treats are worth every penny, both for their beauty and for their taste. You'll also find candied and spiced nuts at Christopher Elbow, and if you've got truffles on the brain, try Elbow's passion fruit caramel version … you'll thank us later.
Sift Dessert Bar
(2411 California Street, San Francisco)
Sift bakes more than just cupcakes — you can also find macarons, cookies, ice cream and "cruffles" (cake-and-frosting bites that are dipped in either white or dark chocolate) on the menu — but the cupcakes are definitely what this dessert bar is best known for. Pink champagne is one popular cupcake flavor, but the Battle Royale is an award-winning cupcake (it won Food Network's "Cupcake Wars," to be precise): It features almond-flavored cake infused with a blueberry-tequila filling and topped with acai berry cream cheese frosting. And, of course, Sift has red velvet and vanilla and all the other fan favorites, too. You'll probably want to grab your cupcakes and go, though; there's not much seating at Sift. But think of the new friends you'll make when you arrive back at the hotel with your box!
Salt & Straw
(586 Hayes Street, San Francisco)
There's usually a line winding out the door at Salt & Straw, and you'll learn why when you step inside this ice-cream parlor: When the staff here tells you to sample as many flavors as you like, they are not kidding. And the sample spoons are big metal ones instead of the tiny plastic versions. If you hail from a city that has a Salt & Straw, then you'll want to look at the San Francisco specialty flavors like the coffee-and-dandelion-chocolate option (honey lavender is another popular choice). The customer service here is top-notch, so don't hesitate to ask all the questions in the world … then enjoy your ice cream, in a cup, cone, or waffle bowl.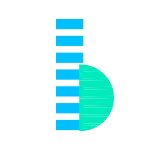 Minaomoto Kitchoan
(648 Market Street, San Francisco)
Like sushi, Japanese desserts might not appeal to every palate — but like sushi, if you've never tried it, then you really don't know whether you love it or hate it. The mochi is probably where a novice should start, and Minaomoto has many options, including mochi with whole chestnuts inside, white peach mochi, sakura mochi, and on and on. It's an importer of Japanese treats, so what you'll find in the candy shop is both authentic and perhaps on the higher-end side of the price range — but what do you expect for handmade, fresh-baked desserts delivered directly from Japan? Even if you decide not to buy anything, the beautiful displays and carefully crafted sweets are worth seeing.
Chantal Guillon Patisserie
(1309 Howard Street, San Francisco)
If macarons are the only thing that can possibly satisfy your sweet tooth, then Chantal Guillon is the best choice within a decent distance of the hotel. This patisserie also offers coffee, croissants, eclairs, gelato and many other treats, but it's the perfectly textured and copious macarons that keep locals coming back for more (and more … and more). There's ample seating for singles and small groups to sit and enjoy the sweets. Try the sea salt caramel, pistachio or one of the fruit-flavored macarons (mango or lemon both come highly recommended), then wash it down with some fresh coffee. And if you're a fan of chocolate croissants, then maybe take the macarons to go and eat the croissant at a table with your napkin spread out to catch any falling golden flakes.
Chocolate Chair
(211 O'Farrell Street, San Francisco)
Liquid nitrogen is the main event at this dessert outlet, and even though ice cream is on the menu, it's the flash-frozen cereal that most people travel to Chocolate Chair to try. Crunchy, sweet and steaming-cold, the "Dragon's Breath" is the signature dessert option, but Chocolate Chair also has nitrogen coffee, nitrogen milk tea, sorbet and ice cream, which can be made to order with vegan soy or almond milk if you'd prefer a dairy-free option. If you've got a big group or a big appetite, grab the banana sundae, an eye-popping split.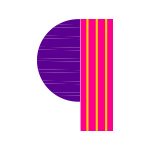 Loving Cup
(535 Octavia Street, San Francisco)
Remember when frozen yogurt was all the rage? Loving Cup's hand-churned, creamy froyo is the best in the area, and the eatery also offers several mix-ins so you can craft your own experience. If you need some guidance, look at the menu board for inspiration — the Dirty Hipster (vanilla froyo with Nutella and Oreos mixed in) is very popular, but you can always build your own if one menu option is a close fit but doesn't quite align with your taste. You can also get house-made rice pudding at Loving Cup, with five different flavors of pudding and a handful of mix-ins perfect for personalizing your experience.
Ghirardelli Chocolate & Ice Cream Shop
(2 New Montgomery Street, San Francisco)
You've probably had Ghirardelli chocolate before, either in the snack-sized squares or baked into chocolate chip cookies or another homemade dessert. If you enjoyed the experience, you can find it a few places in San Francisco — there's a museum if you have time for an extended visit — but for a sit-down with new friends or networking buddies, the outpost in the Palace Hotel building. You'll find hot chocolate, coffee, shakes and floats on the menu, but the real standout is the hot fudge sundae (which you can also get with butterscotch), easily one of the best sundaes in the city.
Craving something sweet yet? That's only the beginning of the treats that you'll experience as part of the weeklong events, parties and fun coming up in July. Stay tuned for more news on where to eat, drink, and mingle during Inman Connect San Francisco 2018.
Did we miss one of your favorite dessert spots? Tell us about it in the comments!
Looking for some more great recommendations during ICSF? We've got you covered!
Thinking of getting your product in front of thousands of real estate professionals at Connect? We can make that happen for you. For sponsorship opportunities please reach out to sales@inman.com for more information.