We're focusing on how agents and brokerages can all move Faster, Better, Together this July at Inman Connect San Francisco. Not got your ticket yet? Buy them here, and remember that Select members get a $100 discount. Thinking of bringing your team? There are special onsite perks and discounts when you buy those tickets together too. Just contact us to find out more.
Whatever your preference, breakfast is the most important meal of the day. Here are some breakfast restaurants near the Hilton San Francisco Union Square you can visit to fill up your stomach before you get down to business:
Taylor Street Coffee Shop
(375 Taylor St. San Francisco, CA)
There isn't a ton of seating space inside the Taylor Street Coffee Shop, so if you want to sit down for breakfast (especially in a group), you've been warned to arrive early. But once you're seated and the food is delivered, you'll be glad you braved any lines.
The pancakes and breakfast chef's specials (Taylor Hash, Sailor Hash, or Hollandaise Hash) are two popular menu sections to peruse, and the "millionaire's bacon" (which can be ordered a la carte) is a sweet-and-salty item that you won't find anywhere else — and won't be able to forget in a hurry.
Honey Honey Cafe & Crepery  
(599 Post St. San Francisco, CA)
If you're craving crepes, then there's really only one option for your breakfast: Honey Honey. There are more than a dozen savory crepes and almost as many sweet crepes to choose from, written out with ingredients on the blackboards that line the walls, plus other breakfast items (like omelettes, florentines and benedicts) if you're not feeling paper-thin first thing in the morning.
The Half Moon Bay crepes (cheddar, tomato, mushrooms and crab cakes) are lauded by locals. One tip, though: Try to get there before 8:30 in the morning, or you'll be standing in a long line before you're fed.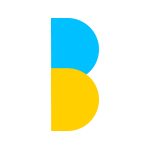 Sears Fine Foods
(439 Powell St. San Francisco, CA)
Sears Fine Food was founded in 1938, and the fact that it's still one of the most popular breakfast stops in the city in 2018 speaks to the restaurant's staying power. If you have a breakfast sweet tooth, you'll swoon at the array of pancakes and waffles, including the signature world-famous 18 Swedish pancakes (don't worry about that number; they're itty bitty 'cakes).
Omelets and other egg dishes are also available, of course, in addition to fresh-baked cereal and quite a few fruit bowl options. It's a good place for groups, but Sears does not take reservations, so get there as close to the 6:30 a.m. open time as you can if you've got a crowd and don't want to wait.
Pinecrest Diner
(401 Geary St. San Francisco, CA)
Fair warning: This American-style diner is popular, so even though it's open 24 hours, you may have to wait for a table if you arrive at one of the many daily rush hours. But if you do manage to get in and sit down, you'll be glad you took the time. Founded in 1969, the diner still takes an old-school approach to ingredients and food quality, so you'll find filling, tasty food that elevates greasy-spoon to the next level.
The endless cup of coffee is clearly a great value if you're in need of caffeine; try the corned beef hash and the sourdough (of course) toast. And one more nice thing about Pinecrest: Breakfast is served all day.
Roxanne Café
(570 Powell St. San Francisco, CA)
For taking in the sights of the city, it's hard to beat Roxanne Café, which has a perfect view of cable cars rumbling by regularly, so try to grab a seat near the window. The eggs benedict are one of the more popular menu options, which is pretty standard for breakfast, but with a few surprises — such as Bay shrimp in an omelet.
Roxanne's menu isn't terribly adventurous, but it is sizable, with just about everything a person could want for breakfast: pancakes and waffles, sandwiches, fruit salad, cereal, omelets and egg dishes, bagels and pastries. So if you've got a group and can't decide whose breakfast dream to follow, Roxanne should satisfy everybody.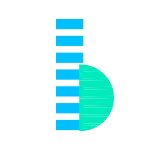 Homeskillet
(1001 Market St. San Francisco, CA)
You might encounter a wait outside Homeskillet, but take heart: Fresh-squeezed orange juice and french toast with chocolate chips and grilled bananas await you inside. The cafeteria-style tables mean that usually diners turn pretty quickly, but if you're averse to potentially eating elbow-to-elbow with a stranger, you might want to target a seat by the window instead.
And the food is worth any inconvenience, especially for vegetarians who prefer eateries with several meat-free options on the menu. It's unpretentious, clean, and a great spot for a quick (but still sit-down) breakfast near the hotel.
La Marsa
(454 Geary blvd. San Francisco, CA)
La Marsa's Tunisian food is an obvious choice for lunch or dinner, but breakfast? Once you've tried the lamb sausage in either a breakfast sandwich or crepe — or the shaksouka, eggs with ratatouille, chickpeas and sofrito sauce — you won't regret the decision. The crab benedict is also a popular choice.
La Marsa is pretty small, so go solo or limit yourself to bringing just one or two friends. The coffee is rave-worthy, and if you go on a weekday, it's possible you'll get in and out without much of a wait at all.
Lori's Diner
(500 Sutter St. #208 San Francisco, CA)
The black-and-white tile floors, red vinyl booths, teal walls and pink neon take you right back to the heydey of diners when you walk into Lori's. For a beverage, try the sherbet-and-orange-juice combo Lori's Orange Blend, and you can also order a sundae for breakfast if you really want one (we won't tell).
The all-American menu contains the standard breakfast favorites, and the 24-hour service is a godsend when it's late at night and all you're craving is a big plate of hash browns.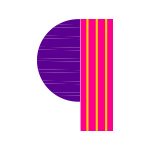 The Posh Bagel
(270 Sutter St. San Francisco, CA)
The breakfast bagel sandwiches at The Posh Bagel are a slice above the norm. Gourmet bagel options like the spinach parmesan or marinara get baked fresh every day, and you can smear them with cream cheese, make one into a sandwich, or even ask for a pizza bagel if that's your jam.
If you've got your heart set on something specific, though, you'd better get there early, because once The Posh Bagel runs out of something, it's done for the day. There's also decent coffee, and if you want to miss the morning office-worker rush, you should head in a little bit later in the day.
Cozy Cable Car Café
(519 Powell St. San Francisco, CA)
Daily specials are served up at this eatery (which is, indeed, cozy) nestled next to the cable car line, so you can sit and watch the cars go by at your leisure. The crepes and breakfast burritos are two favorites on the menu, and if you want something a little lighter, try the cheesy potatoes with toast.
For those with a sweet tooth, the breakfast banana split (served with Greek yogurt instead of ice cream) is a decadent start to the day. The cafe isn't huge, so it's not the best option for big groups, but for sitting and basking in the Bay Area ambiance for an hour or so in the morning, it's a fabulous choice.
There you have it! The above are some breakfast restaurants ICSF so get your fix sometime throughout the week. We'll see you at ICSF18!
Did we miss something on our list here? Let us know in the comments.
Looking for some more great recommendations during ICSF? We've got you covered!
Thinking of getting your product in front of thousands of real estate professionals at Connect? We can make that happen for you. For sponsorship opportunities please reach out to sales@inman.com for more information.