We're focusing on how agents and brokerages can all move Faster, Better, Together this July at Inman Connect San Francisco. Not got your ticket yet? Buy it here, and remember that Select members get a $100 discount. Thinking of bringing your team? There are special onsite perks and discounts when you buy those tickets together too. Just contact us to find out more.
San Francisco is known for so many culinary delights, but the city's seafood has to be near the top of that list. If you don't often get to enjoy the fruits of coastal living — and even if you do! — then you'll appreciate the impressive variety and quality of fish available to chefs as well as what those local chefs do with such prime ingredients. Pencil in one or more of these top seafood restaurants to visit during your July trip to ICSF18.
Farallon
(450 Post Street, San Francisco)
Farallon is a special-occasion restaurant with a range of coastal menu options; if you'd rather not sit down for the full monty in the dining room, then the Jellyfish Lounge downstairs offers bar food (oysters, cheese plates, a burger) underneath beautiful jellyfish-shaped chandeliers. The menu changes daily depending on what's been caught fresh, but you'll always find an assortment of oysters plus a mixed bag of crab, lobster, octopus, scallops, tuna, swordfish or whatever else the fishermen hauled in today. When the seared ahi tuna is available, it's rave-worthy, but if not, you'll still be happy with any of the other many fruits of the sea available at Farallon.
Waterbar
(399 The Embarcadero, San Francisco)

Waterbar's location cannot be beat, especially for a seafood restaurant: It's perfectly situated to watch the lights dance on the Bay Bridge after dark. Make a reservation for your small party or group and ask for patio seating to get the best experience when it's nice outside — but if not, the windows will give you a similar experience without braving the elements. The menu includes shared platters of fish and shellfish that are great for groups, or small and medium-sized plates for smaller parties (or those who just don't want to share!). And if you stop in for happy hour between lunch and dinner, you'll get to load up on oysters for $1.05 apiece, one of the best prices in the city.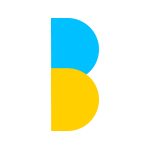 Anchor & Hope
(83 Minna Street, San Francisco)
The great minds behind Anchor & Hope also helm comfort-food mainstay Town Hall in San Francisco, so that may give you an idea of what to expect at this seafood-focused restaurant: top-notch ingredients treated with a down-home approach. You'll find a raw bar and seafood platters in an array of sizes, plus a charcoal grill, but the locals keep coming back to Anchor & Hope for dishes like the lobster roll and the beer-battered flounder. There's an extensive wine and beer list, plus some custom cocktails, to rinse down your meal, and the trendy surroundings, big dining room and reservation-friendly policy makes this a great option for groups.
Betty Lou's Seafood & Grill
(318 Columbus Avenue, San Francisco)
Whether you're craving sand dabs (Betty Lou's are amazing) or some home-style cioppino, this is the place for taking in some of the Pacific's best produce. Don't skip the pasta section that Betty and Lou, the married couple who run the place, have placed on the menu, because some of the best hidden seafood secrets of the city are in there — like the lobster ravioli or linguine and seafood. But the cioppino is what has put Betty Lou's on the map: Locals flock to what's hailed as one of the best examples of the classic seafood stew in the city, thick and laden with crab, clams, mussels, prawns, scallops, shrimp and calamari.
Hyde Street Seafood House & Raw Bar
(1509 Hyde Street, San Francisco)
The dinnertime happy hour at Hyde Street has a great deal on oysters (a dozen for $15), and that's just the beginning of the fun. Family-style serving (if you like) and a good-size dining room make this a great choice for groups, but if you do decide to eat family-style, do yourself a favor and don't skimp on starters — especially the soup. Hyde Street's lobster bisque and clam chowder are two of the many menu items that keep locals coming back again and again. For the main course, consider one of the restaurant's specialty "en papillote" selections, which are baked in parchment paper with white wine, herbs, butter and lemon.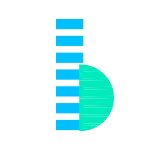 Sotto Mare
(552 Green Street, San Francisco)
Sotto Mare has all the San Francisco seafood favorites — the cioppino especially is renowned here — and it's always fun to start your meal with some oyster or crab shooters, which are served in a shot glass with vodka and a splash of bloody mary mix. There is often a wait for a spot in the dining room of this popular North Beach eatery, but you can order takeout from Sotto Mare easily (consider the clam chowder with bacon) if you neglected to make a reservation. And while you're perusing the menu: Don't skip over some of the more delicate options, like the chef's-choice risotto, which is one of Sotto Mare's hidden gems.
Tadich Grill
(240 California Street, San Francisco)
For an old-school seafood experience, the Tadich Grill is a top choice — it was founded in 1849 and is San Francisco's oldest restaurant. Tadich doesn't take reservations and is almost always packed, so be warned that you could be in for a wait (especially with a large group), but once you try the cioppino, hangtown fry or one of several seafood casseroles, you'll be hooked. The seafood here, whether it's the scallops or the calamari steak, are served in big portions and crafted with impressive fish and shellfish that you can tell are among the best catch available in the city.
Hog Island Oyster Co.
(One Ferry Building, #11, San Francisco)
Open for lunch and dinner, Hog Island doesn't take reservations, but the line tends to move quickly — and the location inside the Ferry Building right by the Bay Bridge makes it a nice little destination for either meal, especially if you can snag a seat outside on a sunny day. The menu changes regularly to accommodate the freshest catches, but you'll always find an assortment of oysters (raw and grilled), plus daily specials and an assortment of small plates (try the grilled scallops or rock cod sliders if they're available). Don't be surprised if you fall head over heels for the bread here, of all things; it's baked at Acme Bread Company (which has a location in the Ferry Building), and make sure you take a look at the cocktail menu.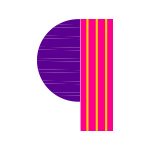 Sam's Grill & Seafood Restaurant
(374 Bush Street, San Francisco)
Another old-school San Francisco classic eatery, Sam's traces its roots back to 1867 and still serves the oysters that built its reputation — but that's definitely not all that's on the menu. It's no-frills food that satisfies, from the red-and-white clam chowder to the charcoal-broiled petrale. Make a reservation for one of the private booths in the back of the restaurant and a truly upscale experience, or just show up (you may endure a bit of a wait) and enjoy some traditional San Francisco sourdough bread before the dining experience launches.
Kiss Seafood
(1700 Laguna Street, San Francisco)
San Francisco can do sushi with the best of them, and some of the top sushi in the city is available at Kiss Seafood in Japantown. The cozy atmosphere makes it an excellent option for couples or small groups — you might want to make a reservation in advance, because the dining room is not large, but it'll be an intimate dining experience that you won't soon forget. You can make your own selection of sushi or sashimi to enjoy, but take a tip from Kiss fans and consider the omakase or special omakase dinners, the chef's selection of sushi and sashimi that will likely include rolls and combinations you've never seen before.
It'd be a shame to miss out on your chance to try some of the best seafood in the world while you're in San Francisco, so make a reservation or a plan and take the opportunity to enjoy the fruits of fisherfolks' labor. And stay tuned for more news on where to eat, drink and mingle during Inman Connect San Francisco 2018.
Did we miss one of your favorite seafood restaurants? Tell us about it in the comments!
Looking for some more great recommendations during ICSF? We've got you covered!
Thinking of getting your product in front of thousands of real estate professionals at Connect? We can make that happen for you. For sponsorship opportunities please reach out to sales@inman.com for more information.