We're focusing on how agents and brokerages can all move Faster, Better, Together this July at Inman Connect San Francisco. Not got your ticket yet? Buy it here, and remember that Select members get a $100 discount. Thinking of bringing your team? There are special onsite perks and discounts when you buy those tickets together too. Just contact us to find out more.
One of the major highlights, aside from collaborating with some of the most skilled real estate leaders, is dining. Restaurants in the area have gained a positive reputation for providing some of the best cuisines that culinary has to offer. Here, we take a look at some restaurants near ICSF where you can have your dinner:
Biscuits & Blues
(401 Mason St. San Francisco, CA)
Southern food always goes better with a side of live blues music, and Biscuits & Blues delivers both. Part nightclub and part restaurant, you'll need to make reservations (or buy tickets, if you prefer) before stopping in. You'll find fried green tomatoes, crawfish etouffee, ribs, fried chicken, and all the usual down-home favorites for dinner. The last two evening shows are dinner-required events, but you can always stop in earlier for a drink and a listen.
Le Colonial – SF  
(20 Cosmo Pl. San Francisco, CA)

If a fine-dining experience in San Francisco is on your bucket list, and you're a big fan of French-Vietnamese fusion, then this should be added to any must-visit spots while you're in the Bay Area. Le Colonial offers an expansive prix-fixe menu for either $45, $55 or $75 per person, served family-style with an assortment of appetizers and entrees (call ahead for reservations if you want to try it). You can also get shared entrees and cocktails if you don't want to do the full family-style thing, and there are quite a few options for vegetarian and vegan diners, too. Try the Bo Luc Lac (wok-seared cubes of filet mignon) or the Ca Hap La Chuoi (steamed seabass wrapped in banana leaves).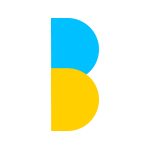 Fino Ristorante
(624 Post St. San Francisco, CA)
Located in the Andrews Hotel, Fino Ristorante is one of those film-worthy cozy, intimate Italian restaurants — so make a reservation for your group if you can, or plan to show up in singles or pairs and pray to find a seat at the bar. You'll find chicken, sausage and veal on the menu, and there's also quite a bit of seafood available for those who prefer prawns in a tomato cream vodka sauce or pan-seared scallops tossed with shallots and white wine. The pastas are particularly praised, from the fettuccine carbonara to the linguine con salsiccia.
Urban Tavern
(333 O'Farrell St. San Francisco, CA)
The atmosphere at Urban Tavern is a little more boisterous, so if you're looking for a quiet evening, it might not be the best choice. But you can't beat the location (there's a door that leads to Urban Tavern from the lobby floor of the hotel), and the food is good enough that you won't feel bad coming back more than once during your conference journey. If you like seafood, the charred Spanish octopus is a popular choice, and the burgers and roasted chicken are two solid entree options. The bar serves up some premium cocktails, too, so it's a nice place to sit and linger over a drink or two after dinner.
Million Thai Restaurant
(385 Taylor St. San Francisco, CA)
There's a lot of quality Thai food near the hotel, and Million Thai is quite possibly the best. The restaurant itself is cozy, so not a great fit for a crowd, but the pad Thai and tom kha soup (standards at any Thai restaurant) both pass the test with flying colors here, and curry-lovers also won't be disappointed by either the selection or the plates themselves, which arrive adorned with flowers and garnishes to please your eye before you even begin to taste. If Thai food is on your must-eat list while you're at ICSF, then Million Thai is a must-visit.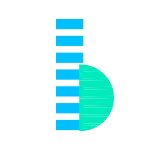 Colibri Mexican Bistro
(438 Geary St. San Francisco, CA)
It's hard to find authentic Mexican food very far outside of Mexico's borders, but San Francisco is definitely one place you can find it, and if you're a fan of Central Mexican food, then you'll definitely want to dine at Colibri Mexican Bistro. The tortillas are made in-house, the guacamole is made to order, and the margaritas are fresh and strong. On the appetizer menu, the ceviche comes highly recommended, and for dinner, try the chicken, duck, or prawns with mole — or the carnitas or chile relleno if you're not quite sure about the rich mole sauce. And make sure you save some room for a Mexican coffee after your meal … or better yet, the churros rellenos.
Tratto
(501 Geary St. San Francisco, CA)
Tratto has a large dining room that accommodates big groups nicely, and if everyone in the crew likes rustic Italian food, then it should be your first choice. The pastas all come highly recommended, especially the baked orecchiette and the spinach tagliatelle, and there's also thin-crust wood-fired pizza on the menu, but if you want something a bit more filling, try the fried chicken thighs with crispy prosciutto. On the dessert menu, you'll find olive oil cake, Italian donuts and other delicacies, so try to convince a friend to split something with you when the meal is over.
Kin Khao
(55 Cyril Magnin St. San Francisco, CA)
Yes, you can find Michelin-rated Thai food in San Francisco; it's at Kin Khao. The menu isn't huge, and you might be missing some of the typical Thai favorites, but don't let that stop you, because Kin Khao is all about authentic, creative Thai cuisine. The dishes are all served family-style (so bring at least a couple of adventurous friends with you), and a prix-fixe meal is available if you'd like to try that route. Locals rave about the mushroom hor mok terrine (curry mousse-in-a-jar with mushrooms and crisp rice cakes), the caramelized pork belly and the curries.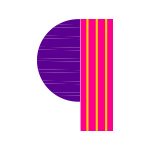 Restaurant ANZU
(222 Mason St. San Francisco, CA)
Restaurant ANZU is a Japanese-Californian fusion restaurant located on the second floor of Hotel Nikko San Francisco; the polished decor and sizable dining room makes it a good dinner choice for a slightly more formal group. It has a bincho-tan grill and assorted meat, seafood and vegetable bicho-tan options in addition to the usual nigiri, maki rolls and sashimi that you'll see on most sushi menus. In addition, ANZU offers a raw bar, several specialty rolls, and plates, pasta and even a burger. The Misoyaki black cod is one of the most popular dishes on the menu, and ANZU also offers several signature cocktails and wines by the glass that will pair beautifully with your dinner.
Bota Tapas & Paella Bar Restaurant
(490 Geary St. San Francisco, CA)
Whether you're seeking a light dinner or are craving some authentic paella, Bota has got you covered. On the hot tapas menu, the rabo de buey (braised oxtails and prawns) come highly recommended; for cold tapas, there are oysters and salads; and bring a friend to share a paella dish, which serves two people (check out the squid ink or seafood paella). Bota has a vegetarian paella, too, and if you're not a fan of sangria, you can always opt for another cocktail (the Spanish Old Fashioned is a good choice), or a regular glass of wine or beer to wash everything down.
There you have it! You'll be sure to find something to sate your appetite.
Stay tuned for updates on where to drink, eat, and socialize during Inman Connect San Francisco 2018.
Did we miss your favorite dinner spot? Tell us about it in the comments!
Looking for some more great recommendations during ICSF? We've got you covered!
Thinking of getting your product in front of thousands of real estate professionals at Connect? We can make that happen for you. For sponsorship opportunities please reach out to sales@inman.com for more information.