We're focusing on how agents and brokerages can all move Faster, Better, Together this July at Inman Connect San Francisco. Not got your ticket yet? Buy it here, and remember that Select members get a $100 discount. Thinking of bringing your team? There are special onsite perks and discounts when you buy those tickets together too. Just contact us to find out more.
Traveling as a vegetarian or vegan isn't always a walk in the salad garden … but the sheer number of vegetarian dishes available in San Francisco (not to mention all-out vegan restaurants) will make this summer's jaunt to network and learn an absolute culinary delight. If you're wondering what you're going to eat — or you simply want to peruse some menus and whet your appetite before you arrive — then scope out our list of places to find the best vegetarian food while you're attending ICSF18.
Million Thai
(385 Taylor Street, San Francisco)
You can't beat the convenience of Million Thai, located right next to the Hilton. And if you're a fan of Thai food, then you'll also be hard-pressed to beat the taste: Million Thai has all of the curries, noodle dishes, soups, and everything else that you know and love. The pumpkin curry is one of the most popular menu entrees for veggie-lovers, and the tom kha soup is some of the best in the city. The restaurant is closed for a spell between lunch and dinner, so check the times before you decide to stop in for an off-hours visit; you can also order takeout or delivery if you're in a rush (and the service can be a bit slow during peak hours). Locals go out of their way for the Thai food at Million Thai, and it's definitely worth at least one stop while you're conferencing your heart out.
Loving Hut
(865 Market Street, San Francisco)

Vegetarians and vegans are used to combing through a menu to find something edible, but what if you'd rather enjoy an entire menu of options that you can actually eat? That's what you'll find at Loving Hut, an entirely plant-based restaurant that offers meat substitutes and tofu alike. It's located downstairs in the food court in the Westfield San Francisco Centre shopping complex, so you'll usually be able to find a table nearby (especially outside peak hours). You'll find plenty of salads on the menu, and the noodle soups (pho and spicy royal versions alike) are two of the most popular items on the menu. For something a little more filling, try a sandwich — either the grilled Philly or the "meatball" marinara.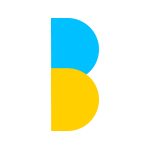 The Flying Falafel
(1051 Market Street, San Francisco)
You won't find any seating at the Flying Falafel except for one tall counter with two stools, so it's probably best to plan to carry your treasure away and eat elsewhere. But don't overlook this walk-up joint if you like Mediterranean food and are hankering for some falafel, because its falafel and numerous sauces and toppings are phenomenal. The menu is basic: spicy or sesame seed falafel, hummus, french fries and fluffy pita bread. But Flying Falafel's execution is peerless, and you can even get cinnamon baklava or vegan cheesecake as a well-earned dessert item if you like. And there's even some chicken substitute if you'd like a little more meaty flavor in your pita — even though everything on the menu is vegan.
San Francisco Soup Company
(580 California Street, San Francisco)
For a lunch with a mixed group (vegetarians, pescetarians and carnivores), especially on a foggy day, it's tough to beat this local chain. The San Francisco Soup Company always offers a few vegan/vegetarian options on both its regular menu and the daily specials, and even though you can order salad or a sandwich to round out your meal, there's a better option when you're not sure that soup's going to fill you up: a sourdough bread bowl, which you can order with any soup selection. The corn chowder (vegan) and tomato bisque come highly recommended, and if you're fine with a little bit of chicken or fish, try the tortilla soup or clam chowder. And if you're really not sure, good news: You can try a sample before deciding.
Ananda Fuara
(1298 Market Street, San Francisco)
Ananda Fuara means "fountain of delight," and plant-based eaters will agree that it's apropos as soon as they open the menu. This all-vegetarian (and mostly vegan) restaurant serves lunch, dinner and brunch on weekends, and it's a perfect place for singles or small groups to stop and smell the tofu — the tables and the dining space in general aren't ideal for bigger parties, though. The "neatloaf," which can be ordered as a sandwich or a dinner plate, is a house specialty: grains, eggs, ricotta and spices blended together and baked, served with a tangy special sauce. And in addition to down-home comfort food (vegetarian-style), you'll also find dishes inspired by cuisine from India, Mexico and the Mediterranean.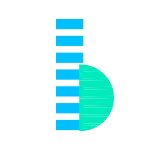 Nourish Cafe
(4917, 1030 Hyde Street, San Francisco)
With a name like "Nourish," you'd expect the food here to be healthy — and it is: Everything on the menu is 100-percent plant-based and guaranteed to meet your dietary standards. The food at Nourish is also delicious, from the acai bowls (an ideal breakfast choice) to the savory toasts (yes, they have avocado toast!), which makes it a fine option for plant-based diners who want a wide variety of options. There are sandwiches and smoothies for a quick lunchtime mission, but if you have time to sit and enjoy yourself, try the bibimbap bowl or build yourself a toast sampler, then wash it down with the blue matcha latte, Nourish's signature coffee. And don't forget dessert: the vegan chocolate chip cookies taste as good as the version with butter, eggs and milk, so tuck one into your purse or pocket before heading back to the conference.
Shizen Vegan Sushi Bar and Izakaya
(370 14th Street, San Francisco)
Vegan sushi?! Don't knock it till you've tried it: The wait at this plant-based restaurant can stretch to upwards of three hours during the dinner rush (and they don't take reservations), but you'll understand why if you plan ahead well enough to try it yourself. Larger parties may have to wait even longer, but there's a smartphone-friendly website where you can keep tabs on your place in line so it's easy to go grab a drink elsewhere and arrive back just in time to be seated. As far as what to order, you'll find ramen and small plates on the menu, but the sushi is definitely the main event at Shizen, so definitely consider the Open Invitation or Surprise Ending specialty rolls. If you're lucky enough to arrive in time for dessert (it sells out frequently), try to save some room for banana tempura.
Gracias Madre
(2211 Mission Street, San Francisco)
You'll have to catch a ride to the Mission to find Gracias Madre, but if you're craving Mexican food and would prefer an entirely plant-based menu, then it's absolutely worth the short journey. It's a farm-to-table spot (the farm is in Pleasants Valley) and so the options rotate seasonally depending on what's ripe, and all the ingredients — from the "cheese" (made with nuts) to the tortillas — are crafted right there in the kitchen. For lunch, try one of the bowls or tortas (sandwiches) … and you may want to come back for dinner, too, when the menu expands to include enchilada, taco, flauta and tamale plates featuring the freshest tastes of the season. If you've got a party of 13 or more, call ahead with a reservation; Gracias Madre will set you up with a custom prix-fixe menu that will delight all diners.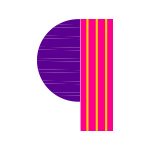 Enjoy
(839 Kearny Street, San Francisco)
Enjoy is an all-vegetarian/vegan Chinese restaurant (actually located in Chinatown!) that carries all of the traditional favorites, plus a few that you've probably never seen before (lotus root with lily and gingko nuts, anyone?). Come with a few friends if you want to be a little bit adventurous and taste a few things, or visit solo and try something standard but delicious — like the house special fried rice, served with veggie pork and ham that (fair warning) taste enough like their non-plant-based counterparts to make you do a double-take. Enjoy also offers Mongolian "beef," Kung Pao "chicken" and sea bass, among other plant-based meats, so if you don't want to roll with the "pork" options, you can still have your fake meat and eat it, too. Open for both lunch and dinner, Enjoy is happy to accommodate larger groups and takes reservations for both meals.
Greens Restaurant
(Landmark Building A, Fort Mason Center, 2 Marina Boulevard, San Francisco)
Greens is an ideal choice for those times when you're feeling fancy but don't want to compromise your dietary standards. A Zagat-rated and Michelin-listed restaurant, Greens has a fun history (founded in 1979 as part of San Francisco Zen Center) and a handcrafted menu that changes monthly and rotates favorite dishes in and out with the seasons. When they're available, the black-bean chili and the grilled brochettes are two of the most popular items on the menu, but the freshness of the ingredients and the quality of the service ensure that you'll enjoy your meal no matter what's on the July food roster. If you're around on the weekend for brunch, the Pinnacle Scramble is legendary, and on clear nights you get a lovely view of the Golden Gate Bridge.
Whether you're fully plant-based or a semi-vegetarian, San Francisco will cater to all of your dining needs (and then some) — and the food is just the icing on the weeklong events, networking, parties and fun that are part of the conference package. Stay tuned for more news on where to eat, drink and mingle during Inman Connect San Francisco 2018.
Did we miss one of your favorite vegan or vegetarian eateries? Tell us about it in the comments!
Looking for some more great recommendations during ICSF? We've got you covered!
Thinking of getting your product in front of thousands of real estate professionals at Connect? We can make that happen for you. For sponsorship opportunities please reach out to sales@inman.com for more information.