Join us throughout the day as we share what's happening behind the scenes, on stage, and in the hallways at Inman Connect San Francisco.
4:10 p.m.: ICSF attendees are starting to get sentimental about the conference's move to Las Vegas next summer after over 20 years in San Francisco.
Hey y'all. It's the last night of lobbycon in SFO ever. Pizza on the floor in the lobby bar about 1am, anyone? ;) #tradition #icsf

— Valerie Garcia (@valeriegarcia1) July 19, 2018
4:08 p.m.: Startup Alley is still busy on Day 3.
2:30 p.m.: And so is Marketing Connect!
Taking some time to hang at Marketing Connect at #ICSF with @MollyMcKinley3 & @LauraMonroe. Awesome energy to kick things off this afternoon pic.twitter.com/QDhwebrC8p

— Matthew Shadbolt (@matthewshadbolt) July 19, 2018
2:15 p.m.: CEO Connect is getting underway.
CEO Connect. Big afternoon ahead! #icsf pic.twitter.com/i1cZB7d6eu

— Wendy Forsythe (@brandWendy) July 19, 2018
1:30 p.m.: #OH at #ICSF.
Some #quotes heard #icsf #icsf18

If People disagree that means I'm a hit#technology is driving profit
The entire #RealEstate industry is going online
The consumer is showing where they want control
Agent is the brand
The North Star is the #consumer
We are still deeply divided

— enid c (@enidinthecity) July 19, 2018
1:09 p.m.: On Day 3, ICSF attendees are starting to explore San Francisco beyond the Hilton Union Square.
12:32 p.m.: Lunchtime PSA!
Your mother didn't come to Inman Connect, litterbugs! Pick up after yourselves! #JustSayin #ICSF

— Annette Anthony (@AnnetteAnthony) July 19, 2018
11.14am:
Wondering who those Swedish dudes were on stage with Brad? Check out @adfenixofficial : https://t.co/2KYfLl1Dqx #ICSF

— Tara L Christianson (@techwithtlc) July 19, 2018
10.55am: Now discussing: What's Trending?
10.51am: Brad Inman brings on 2 Swedish entrepreneurs onstage he just met in the hallway
10.50am:
The amazing @TheCapeHouse teaching us about leadership #ICSF pic.twitter.com/SaxTS6lI1Q

— Marci James (@MarciJames) July 19, 2018
10.42am:
On average, real estate agents are 12 minutes late to everything. ~ Katie of @TheCapeHouse [::looks around room at people starting to trickle back in::] #ICSF

— Tara L Christianson (@techwithtlc) July 19, 2018
10.36am: Now on stage, a Connect favorite, Katie Clancy:
10.33am:
Character is important: Integrity, civility, courage. Interested veterans in being a part of @WithHonorFund must take this pledge (and you will want to read this): https://t.co/dptUOHkJ1K. ~ @ryebarcott #ICSF

— Tara L Christianson (@techwithtlc) July 19, 2018
10.20am:
#ICSF: @LavaMae To transform land of #BrokenDreams w/ #RadicalHospitality, see dignity of the homeless & give a generation of #Millennials the opportunity to become homebuyers by addressing #Inequality:#ParkerPrinciple
9. Fight for more "available" housing#RE2020 #Housing4All pic.twitter.com/ROGBbmlPKg

— Bill Wendel (@RealEstateCafe) July 19, 2018
10.14am: Now up, Rye Barcott from With Honor, chatting about tribalism
10.09am:
Every single one of us long to be seen and respected for who we are, and particularly for unhoused people. What would happen if we turned toward an unhoused person, turned toward each other – what would our society become? ~ @doniecesandoval of @lavamae #ICSF

— Tara L Christianson (@techwithtlc) July 19, 2018
10.08am: via Billy Ekofo on Twitter: If you are in this room right now, this is the presentation worthy of everything. #ICSF @LavaMae
10.03am: Doniece Sandoval from Lava Mae:
9.53am:
"There's an emotional bias in this industry against agents that makes smart people stupid. We're not talking about the right things. This model is not doing well (from the brokerage firm side)." ~ @RobReffkin of @Compass #ICSF

— Tara L Christianson (@techwithtlc) July 19, 2018
9.46am:
9.45am:
You're answering them today,but you're not getting paid for it / on creating additional revenue streams and opportunities @compass Robert Reffkin @inmannews @inmanconnect #ICSF

— Nicole Beauchamp (@NikkiBeauchamp) July 19, 2018
9.38am:
"My single goal is to improve agents' lives so much, they can't remember what life was like before." ~ @RobReffkin of @Compass #ICSF

— Tara L Christianson (@techwithtlc) July 19, 2018
9.36am: via Julie Tambussi on Twitter: .@shabster of @soulpancake kicking off Day 3 of @InmanConnect with so much joy!

#ICSF
9.29am: Shabnam Mograbhi ends an incredible opening session. Next up, Robert Reffkin from Compass.
9.25am: New Learning Lab idea: binging @soulpancake videos.
9.22am: via Bret Calltharp
9.18am: via Becky Boomsma on Twitter: Live in gratitude. Authenticity is required. #ICSF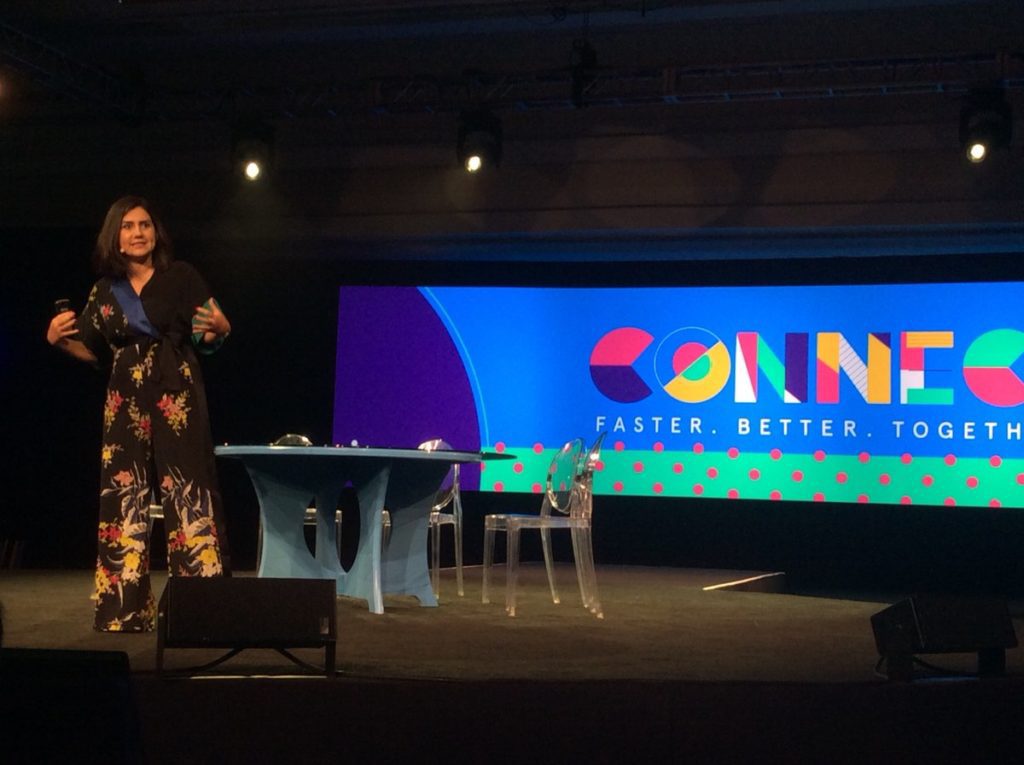 9.14am: via Brian Hopper on Twitter: What an honor for our brand @sothebysrealty to be up for the MOST INNOVATIVE REAL ESTATE TECHNOLOGY AWARD

by @inmannews – It comes as no surprise to us by the team in this photo! #icsf https://ift.tt/2O4mPAP 
9.12am: via BHGRE on Twitter: "There are 500 million tweets posted to @Twitter every 24 hours. A new video is uploaded to @YouTube every .001 second. That is a 1,000 video a second. The average American is spending 42 minutes a day on @facebook." #ICSF #ICSF18 #BHGRE
9.11am: via Kaveh Sartipi on Twitter: @jimwalberg Presenting the Nate Ellis Innovator Award with @bradInman #icsf @InmanConnect #inman #InmanConnect #mortgage #realtor #realestate #masonmac #sartipiteam
9.05am: via eXp on Twitter: Way to go @ceoglenn! We just received the 2018 Inman Innovator Award Winner for Broker Owner! #ICSF #eXpRealtyProud $EXPI @eXpWorldIR
9.01am: Many congratulations to all the Innovator Awards winners! See all the winners here.
8.59am:
8.55am:
8.52am:
8.52am: 
8.50am: Innovator Awards are now being announced by Brad Inman and Veronica Figueroa
8.39am: via eXp on Twitter: @eXpRealty's @ceoglenn is Networking with The Innovators this morning at @InmanConnect! #eXpRealtyProud #ICSF $EXPI
8.26am: Good morning everyone! Matthew from Inman here, and I'll be covering everything that's happening behind the scenes and in the hallways at ICSF for you today! First off, don't forget that if you're an Inman subscriber, you can check out the live stream this morning for all the main stage sessions. And if you miss anything, you'll be able to watch our video recaps published to inman.com over the next couple of weeks.