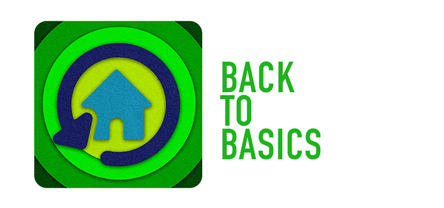 There's so much noise out there on how to navigate a challenging market. This April, let Inman help you cut through the clutter to make smart business decisions in real time. All month long, we're taking it Back to Basics and finding out how real estate pros are evolving their systems and investing personally and professionally to drive growth.
A seven-state mega multiple listing service (MLS) is the latest to launch a rebrand that de-emphasizes its geographic footprint and turns away from the alphabet soup by which so many MLSs are known.
On Tuesday, the MLS formerly known as New England Real Estate Network (NEREN) announced it is now PrimeMLS.
"The word 'prime' has been part of our DNA for a long time," said PrimeMLS CEO Chad Jacobson in a statement.
Founded in 1994, PrimeMLS has more than 12,000 agent, broker, and appraiser subscribers in New Hampshire, Vermont, Maine, Massachusetts, Rhode Island, Connecticut and New York and has 25 Realtor association shareholders.
The new name "best captures its mission 'to remain a collaborative leader among MLSs,'" according to the announcement. The company debuted PrimeMLS.com on March 21.
"We have been the prime model of collaboration within the MLS industry for decades — home to more than two dozen local Realtor organizations," Jacobson said. "And now our name no longer ties us to a geographic location, but instead embodies our desire to be the best at what we do — and that's taking care of our subscribers to help them succeed in their businesses."
Inman has asked whether PrimeMLS is planning to expand its geographic boundaries beyond New England and will update this story if and when a response is received.
PrimeMLS's goal was to be the "'prime' or best MLS in the country" when it comes to customer service, training and support, Jacobson said.
"Our new name PrimeMLS raises the bar, and we will live up to its promise by delivering pristine data in all of our markets along with the products and services our subscribers need to not only survive market shifts but help them thrive," he said.
According to the announcement, PrimeMLS's products and services include:
Paragon from Black Knight (MLS platform)
Paragon Connect (mobile option)
Affiliate Connect (connects members to lenders, title companies, contractors, insurance firms, attorneys and more)
CRS (public records/tax data across all of New England and New York)
RentSpree (rental listings)
Showingly (showing management)
Cubicasa (floor plans)
Cartofront (flood zone and insurance data)
Symba (CRM and financial management)
Property Panorama (virtual tours and digital marketing)
Safe Showings (agent safety app)
Elevate (CRM, IDX and social media)
RatePlug (mortgage-related data)
Supra (lockbox)
GenuisPrice (CMA tool)
Commercial.PrimeMLS.com (commercial real estate website)
PrimeMLS.com (residential real estate website)
"Prime" is a common real estate term, i.e. prime location, prime condition, prime construction, etc., the announcement points out.
"While prime conveys being the best, it also means ready for action and ready to lead," Jacobson said.
"At its root, prime stands for a new beginning, as it comes from the Latin 'prima' hora or first hour and dates to Middle English (1150 to 1450). For all these reasons, PrimeMLS best describes our culture and who we are today."
MLS PIN, a competing broker-owned New England MLS, rebranded in 2020 with a new "wicked smart" tagline but kept its original name.