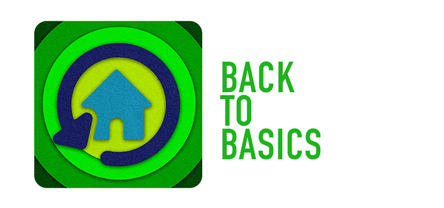 There's so much noise out there on how to navigate a challenging market. This April, let Inman help you cut through the clutter to make smart business decisions in real time. All month long, we're taking it Back to Basics and finding out how real estate pros are evolving their systems and investing personally and professionally to drive growth.
Success is a process, but real estate sales is an if-then business. If you do certain things, then you can expect certain results. With transactions down, an understanding of the rules that apply to the game can help you regain momentum.
The following are seven unexpected and often-forgotten rules of real estate sales.
1. It's not who you know, but who knows you
There is a common saying: "It's not what you know, but who you know." This may be true to a certain extent, but as a real estate agent the next level is, "It's not who you know, but who knows you."
Who knows you as the expert resource for buyers and sellers in your market? Is it people in your farm area or the community where you live? Is it a relocation director for your city's largest employer? Or maybe you're known by agents in other cities as the resource for them to send referrals to in your city.
No matter how they know you, the more people who know you and your business, the more success you will have. So how do you get more people to know you?
Here are a few ways:
Focus on expanding the group of people who you know, as well as those who know you — and the transactions will follow.
2. The more you give, the more you get
Giving always precedes receiving in real estate. Your success, or current struggle, is directly proportional to the amount of value you are bringing to the marketplace and your potential clients.
What do you give your clients that is different from your competition? Everyone says they give better service, but what is it specifically that you do? Everyone says they care about their clients, but how do you express that care specifically? Write it down and communicate exactly what it is that you do to serve your clients that sets you apart.
If you're unsure how to add more value, here are a few ways to give:
Produce and distribute consistent video content on the process of buying or selling real estate

Provide unsolicited video or written CMAs for all homeowners you know

Provide detailed and consistent information about sales in a specific neighborhood via geographical farming

Host a client appreciation party
Seek ways to give value or serve your potential clients and your community. By doing so, you will receive way more than you could ever give.
3. The more adaptable you are, the more your business will grow
What got you here, will not take you there. The market is constantly changing, and the way you found success over the past few years is not the same way you will find success in the future. The agent that adapts to the changing market the fastest will be the agent who continues to grow.
How long has it been since you adapted your marketing to what's working now? How long has it been since you added a new tool to your business to increase efficiency and serve your clients better? When was the last time you got uncomfortable trying something new in your business?
Growth and comfort cannot coexist. It's time to get comfortable with being uncomfortable. Try new marketing strategies, and expand the areas you serve.
The future growth of your business is dependent upon your ability to constantly adapt to this ever-changing business. Search for ways to adapt your business, and business growth will follow.
4. The more you learn, the more you earn
Ask yourself, "What is an area that if I knew how to do it, then it would help my business grow?" Whatever it was that just came to mind, become a student of how to do that.
I use a process I call my 3-2-1 method of learning to speed up the act of learning. The process involves watching three videos, listening to two podcasts, and reading one book in one week on the topic I'm interested in learning about.
This "immersion" into one topic over one week leads to a better understanding of the topic in a short period of time. It also usually leads me to a desire to expand my understanding of the subject and to watch, listen, or read more about it.
The more you learn about this business, the better you will be able to serve your clients. The better you serve your clients, the more repeat customers you will have and the more referrals you will receive.
If you want to earn more, start by learning more.
5. Hard work beats talent when talent doesn't work hard
Talent will get you a few transactions, but hard work is needed to build a business. There are seasons in our business when we must work harder to achieve success than in other seasons, and this is one of those seasons where hard work is required.
This is not a time to coast on your past successes or talent. This is a time to get to work. This is a time when hard workers will separate themselves from their competition. They will gain market share through their efforts while others drift through this part of the cycle.
Devote yourself to working harder now, and your business will thrive now — and even more so in the future.
6. Consistency leads to contracts
Consistency provides you with the ability to stay top-of-mind and build trust. The more consistent you are in all areas of your business, the more consistently your business will grow. Not sure where to start?
Here are a few areas where your consistency will pay dividends:
Staying in touch with past clients on a consistent schedule

Communicating weekly with your listings

Sending out a weekly or monthly newsletter to your database

Communicating daily with your active buyers

Posting consistently on social media

Producing weekly video content
Consistency breeds trust and trust breeds contracts. Focus on the consistent value you bring, and the regularity of your business's growth will increase.
7. Authenticity is attractional
Top-producing agents attract business instead of chasing it. So what can you do to attract more business? 
Video is a great way to present yourself authentically to the general public. Your authenticity acts as a natural filter for your business. It repels the clients that would not be good clients for you and attracts your ideal clients. 
Dr. Seuss says it this way, "Be who you are and say how you feel, because those who mind don't matter and those who matter don't mind." The more authentic you are in your marketing, the more ideal clients you will attract.
Someone will have the best year in real estate this year. Why can't it be you? By understanding and acting on these rules of success, your business's growth is inevitable.