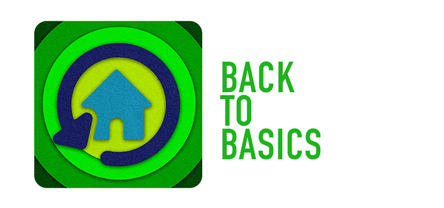 There's so much noise out there on how to navigate a challenging market. This April, let Inman help you cut through the clutter to make smart business decisions in real time. All month long, we're taking it Back to Basics and finding out how real estate pros are evolving their systems and investing personally and professionally to drive growth.
For most of us, contracts are not a lot of fun. They are not very sexy either. There aren't even any pictures on them. In Minnesota, there are pages and pages of contracts used to buy or sell real estate.
I have seen contracts to purchase from the early 1970s, and they were only a page long. Since then, someone got sued because of something in a contract or because something was not in a contract. The contract evolved and grew.
Maybe there was that one time when the seller removed the kitchen sink and all the light fixtures. Now the contract specifies that the sinks and light fixtures are included. We advise our clients to remove and replace these items before the house goes on the market if they don't want to include them in the sale.
How do you spot a brand-new agent? Check their contracts
Understanding contracts, specifically the real estate contracts we use is a very important part of the job yet we consistently get contracts that have mistakes or are missing a few things. Mistakes on a contract are often the first clue I have that an agent is new.
Sometimes agents write their own clauses. A buyer recently requested that we hire a licensed professional to do some caulking.
Since caulking can be done by anyone and there is no special license for it, the homeowner who is a professional and who has a driver's license should be able to do the caulking himself without being in breach of the contract.
There are agents who do not know the difference between a contract addendum and a contract amendment. We sometimes judge them as being less experienced or competent when they bring an addendum to amend a contract.
Contract dates cause confusion
Contract dates seem to confuse folks. The contract date, the date the contract was signed, and the execution date can be three different dates. There is an urban legend that they all have to be on the same date.
It is common to get a contract to purchase with the final acceptance date missing. That date is usually the only way we have to mark the beginning and the end of an inspection period. The date is almost always different than the contract date.
A few years back agents had to number the contract pages. There were only three or four out of the thousands in my market who knew how to number the pages correctly.
Talk to your broker or an attorney before deciding that a contract isn't legally binding because there is a date missing or a line or blank wasn't filled in.
Check and double-check the contracts you use
Agents should never discourage a client from consulting an attorney before signing a contract.
Agents send all sorts of stuff with offers that are not part of the offer. I see agreements between buyers' agents and clients included in offers on our listings.
Sometimes buyer's agents stick random items in contracts in unexpected places. They are "gotchas" that we all have to watch for because they can cost our clients thousands of dollars and are easily missed.
Put the oddball items on a contract addendum instead of burying it by putting it on a line in the boilerplate. I always feel as though the buyer's agent is trying to sneak something past the seller's agent.
Less is usually more in a contract. It isn't the place to get creative. Creativity can lead to misunderstanding lawsuits. It is a bad idea to ask for advice regarding a contract on social media. Please ask your broker. If it is the middle of the night, wait until business hours. There are real estate emergencies, but writing a contract isn't one of them.
Repair requests should be as specific as possible but at the same time if the person asking for the request isn't a professional they should refrain from explaining how the repair is to be made.
If you ask me (and I know you didn't), there isn't any room for verbal agreements. Everything should be in writing so that there isn't any misunderstanding. This is especially important when it comes to parking spaces and swing sets. The ugliest situations I have witnessed in real estate were caused by swing sets or parking spaces.
Clients sometimes have some very specific sentences they want to include in the contract. Most of the time agents will need to say no. I have heard that it can be done tactfully.
It is easy to make a mistake on a contract — it happens all the time. Most of the time if there are two agents involved one of them will notice the mistake and get it corrected. That is an excellent opportunity for agents to work together for the benefit of their clients.
Some agents have assistants and transaction coordinators who look over each contract and find the errors.
So far artificial intelligence hasn't written a contract for me that I would use, but I am sure eventually agents will just need to dictate the address, price, closing date and a few other things to get a flawless contract. That would be a great use for AI in real estate. Much better than using it to generate walls of words.
Representing a client well means understanding contracts unless you live in a state where lawyers write the contracts. If you do you are lucky.
Be careful out there, and write good contracts.