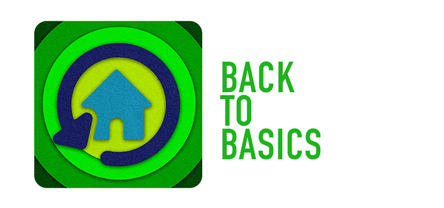 There's so much noise out there on how to navigate a challenging market. This April, let Inman help you cut through the clutter to make smart business decisions in real time. All month long, we're taking it Back to Basics and finding out how real estate pros are evolving their systems and investing personally and professionally to drive growth.
The scenario haunts landlords and property managers across the U.S.: A tenant's lease is up and they're vacating. After they turn over the keys the home is dirty.
A few property managers reported on a forum for landlords that they were seeing this scenario play out more often lately and asked: How can landlords and property managers make it more likely for tenants to turn over a property clean, damage-free and on time?
It's not clear whether that's an ongoing trend; rather, it depends on the specific market, housing type and tenant-screening criteria. But it's a question that always looms over landlords and the property managers they hire to place tenants and keep a property in good order.
Property managers have some power to prevent situations from arising in the first place, according to Nathan Gesner, broker and owner of American West Realty and Management in Cody, Wyoming. Here are his top tips landlords can use to prevent tenants from damaging properties.
Start with a clean unit
It might seem like a given, but not every tenant takes over a lease with a clean unit. But beginning with a clean and maintained home is the starting point for getting it back in the same condition, Gesner said.
"If a rental is clean and in good condition when the tenant occupies, then the tenants are more likely to keep it that way," he said.
If a previous tenant leaves behind a dirty home, take the time to get things thoroughly cleaned before the next renter arrives.
"It's also important to be responsive to maintenance issues," Gesner said. "If you maintain the home well, the tenant is likely to do the same."
Inventory the properties
One strategy is to create a detailed catalog of photos documenting the condition of the unit before it's even rented, sometimes hundreds of pictures per rental.
This provides a basis for the condition of a property when the tenant took over, and it will come in handy as evidence after move-out, Gesner said.
Screen tenants when they apply
When tenants apply for a unit, Gesner catalogs his tenants as either low risk, medium risk, high risk or denied.
"The higher the risk, the more we charge for a deposit," Gesner said, "which is motivation for a tenant to leave the rental in good condition."
Different markets have different laws around what landlords and property managers can consider when screening tenants, and there are also federal fair housing laws preventing discrimination based on race, national origin, religion, sexual orientation, familial status or disability.
Increase the number of inspections 
Multiple property managers said they conduct multiple inspections each year. If an inspection discovers a lease violation, landlords can consider adding more inspections throughout the year.
"If there are lease violations, late payments, or other problems, then we may trigger an additional inspection because a problem in one area can indicate problems in other areas," Gesner said. 
"It's amazing how often landlords complain about damage from pets or kids, and then tell me they haven't inspected in years," he added. 
Conduct a pre-move walk-through
Melanie Underwood, a property manager in Pennsylvania, said she noticed more tenants were simply running out of time to thoroughly clean their units before moving out by the scheduled deadline.
"We adjusted and are now doing a scheduled pre-move walk-through a week prior," Underwood said. "That seems to have done the trick because they are seeing that date as a soft deadline to have a lot of the cleaning done instead of waiting until after the move to clean the oven, tub, etc."
Gesner said he also conducts a pre-inspection within the final two weeks of occupancy to give tenants cleaning tips and point out problem areas. Only about 5 percent of his tenants take advantage of the pre-inspection, he said.
Get Inman's Property Portfolio Newsletter delivered right to your inbox. A weekly roundup of news that real estate investors need to stay on top, delivered every Tuesday. Click here to subscribe.