Consumers like Zillow and are very likely to begin their home search on this search titan.
The benefits to the consumer and your career are something to consider before you decide to pull listing data or boycott.
There are many things that the platform offers to help agents further develop their careers that often underutilized by agents.
Agents and Zillow have been at a standoff for years over the data, and the beef is catching up with consumers. The question remains: Is it professional to bash a search platform without recognizing that it offers benefits to users as well?
The numbers do not lie. Earlier this year Zillow trafficked an all-time high of unique visitors. More than 171 million unique users logged on in May 2016 to Zillow Group's consumer brands, up 20 percent year-over-year. In Q2, more than 168 million average monthly unique users visited Zillow Group's consumer brands.
What does this mean? It means that consumers are turning to these search titans for answers. It also means that agents who have a presence on these sites will see a direct impact on their business.
As Gary Vaynerchuk would say, the level of complaining has become unacceptable. Let's talk about Zillow. Here are the facts: this juggernaut of a home search site has turned into a monster media company where one out of every four potential homebuyers will start their search.

Gary Vaynerchuck says stop complaining about Mondays. (Warning: explicit language.)
Our industry has agents writing content for news outlets about how terrible the major search platforms are for consumers. But is this painting a fair picture?  
The author Kristina Modares has three positive reviews on Zillow. Isn't that benefiting her business? Is it not a reasonable way to let people who do not know her that she is reliable to work with?
Where is the balance? Shouldn't consumers have a neutral search portal that they can utilize for information?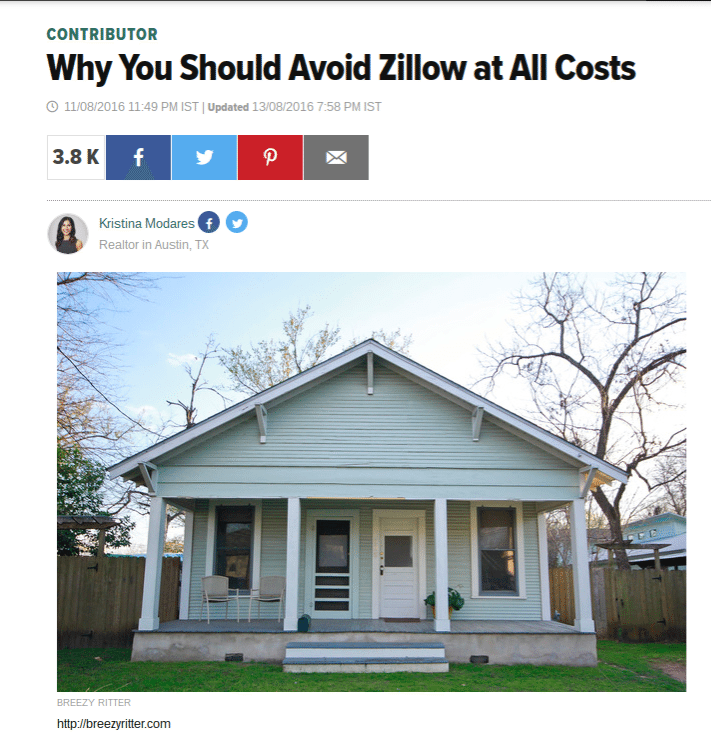 Think about it, even when the closest members of your sphere "know" that you have access to the local MLS, ask them how often they have checked out Zillow instead of calling you.
Check out this popular archived post on Reddit. A year later, this is still showing up at the top of searches.   
(Warning: explicit language.)
Can the data be inaccurate? Yes! Can this create headaches with your clients? Yes!   
But the traffic does not lie; this portal is a concrete part of the online real estate search experience, and you should be an expert in how it works to benefit your business and your client's listing experience.    
If there are errors found, it is an agent's job to figure out how to work together and resolve it with Zillow. The bottom line is that boycotting and ignoring the problems does not benefit the consumer. So let's turn the focus on to four things Zillow is doing right for agents — and for once have a positive conversation about the platform. 
4 things Zillow is doing right
1. Your free profile   
Jay Thompson, Zillow's director of industry outreach offered this advice for agents looking to boost their profile in front of Zillow's captive consumer audience.
The profile is the foundation of an agent's "presence" on Zillow Group sites. Creating a free profile is easy, but it's wise to put some thought into it. From the profile photo used to the service areas defined, a good profile educates consumers and compels them to reach out and make contact.
Profile photos: Profile photos should be hi-res, close-cropped headshots. Avoid the use of logos and props.
The 'About' section: The "About" section is a wide open canvas. Some of the best profiles include not only biographical info on the agent but also what the agent can do for the consumer. In other words, it is not just an "about me" section, it should also be an "about you — the consumer" section.
Listings: People visit real estate websites to view properties. Your own listings can make a compelling reason for consumers to contact you.
Past sales: Zillow profiles can display your past sales in both a list format as well as graphically represented on a map. This is a very powerful feature, especially for potential listing clients. If you have a lot of past sales in specific areas or regions, it sends a strong message to profile viewers that you are active in their area. Sellers like knowing that agents have actively sold in their neighborhood.
Jay Thompson's best tip: If I had to pick just one thing to recommend out of the above, it would be to have all your past sales displayed.
Think about it, millions of people will see your profile and sales history for free. That has to be worth something right?
2. The owner's dashboard
The addition of the owner's dashboard addresses two problems:
It allows the homeowners to take some of the work off Zillow's customer service

By their additions of photos and correction of data, it has the potential to fix some of the Zillow estimate inaccuracies  
This is the right thing to do because it facilitates creating the bigger picture. This also creates transparency for homeowners. There are suggestions and statistics that are easy to digest to help them better understand their home's estimated value.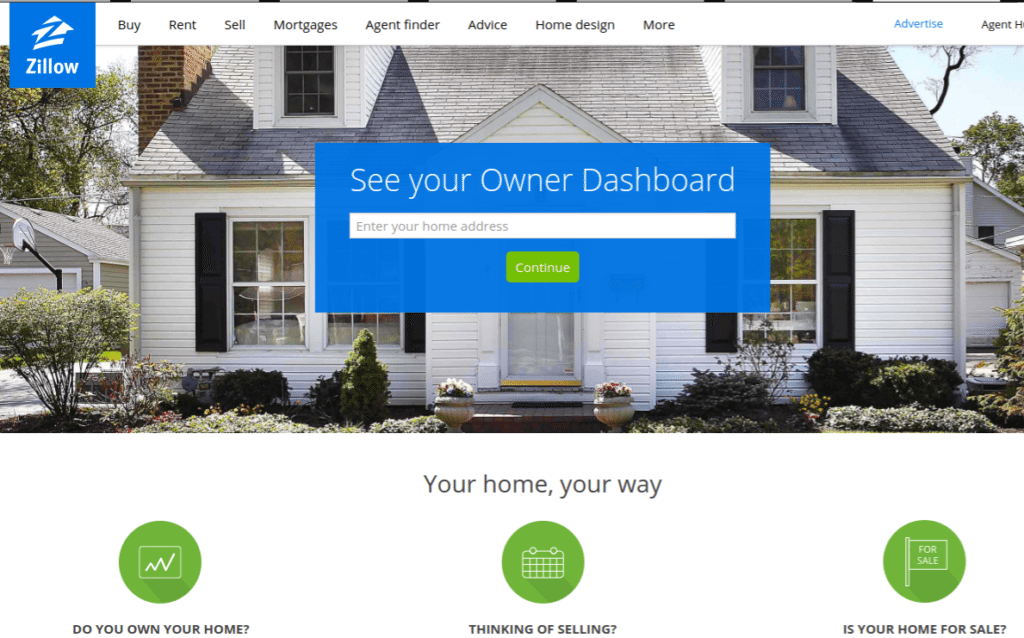 3. Reviews and advice
Reviews and advice level the playing field. Every agent gets a free profile that he or she can hang reviews on. That costs nothing but your time in asking your clients to give you honest reviews.  
The agent that does 10 deals a year and the agent that does 150 deals a year has the same tools and the same opportunities to create a great profile.  
Also, check out the advice area. This gives agents a chance to share their expertise with consumers. Reviews matter. Providing value raises the bar.   
4. Education
Zillow has free classes to help you become a better agent. That's right you can jump right into the courses and learn how to improve your craft.
Training is essential to a real estate professional's success. Why wouldn't you devote a little time to better understanding this platform and improving your sales skills?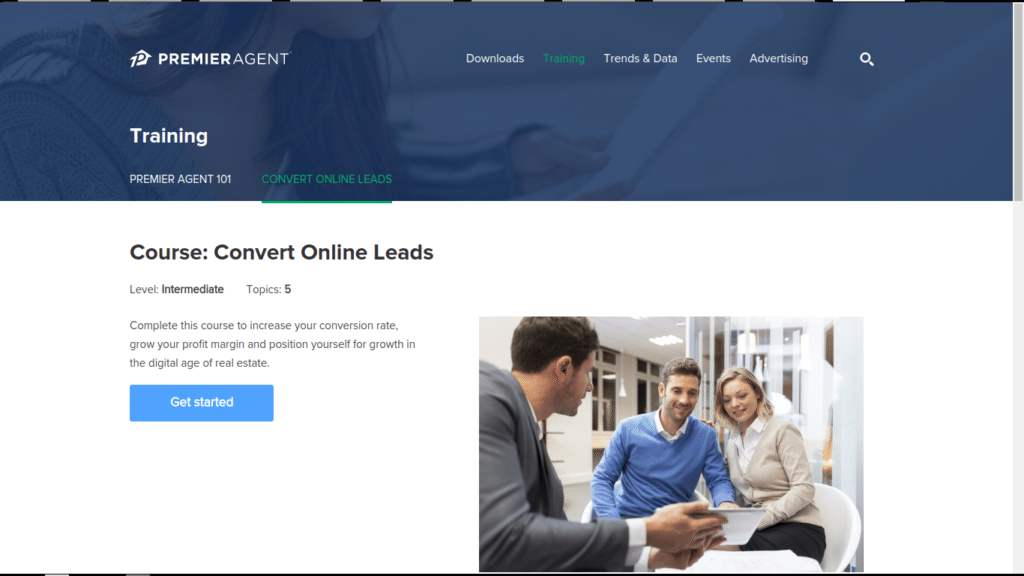 Navigating the waters of online profile and data management is not easy. Finding a balance between customer service, accurate data, compliance and running a profitable business is a real and tangible struggle that most agents will face throughout their career.   
Remember to check the accuracy of both the desktop and the mobile applications of search platforms for your listings. The data can be correct on one and wrong on the other. 
One agent that I work with recently had a former client from 2005 use the Zillow dashboard to help remember who she was and contacted her to relist the home. The practical uses cannot be denied.    
It is time to raise the bar on complaining about how difficult it is to use Zillow, roll up our sleeves and get to work collectively and make it better.
Comments and thoughts? Please share in the comments section below.
By day, Rachael Hite helps agents develop their business. By night, she's tweeting for listingdepot.com.