Andrea Geller, broker associate at Hot Property The Chaz Walters Group at Coldwell Banker in Chicago, knows a thing or two about what it takes to make the most of your time at Connect. A passionate advocate of growing your business at the event, Andrea shares some practical advice on how to seize the opportunities of Connect, as well as her thoughts on which sessions you should definitely not miss.
You've been coming to Inman Connect New York for several years now. What do you remember about your first experience, and what advice would you give a first-time attendee?
Over the last weeks I have been reading the Connect/Reflect posts and thinking about my shared experiences with so many of these people, which brings my thoughts back to my very first Connect. With what looked to be an overwhelming few days, I arrived on Monday and was greeted in the hotel lobby with a hug and a smile from Sean Carpenter who I know through online social channels and our shared brokerage's conferences. He invited me to dinner with two people I also knew, Katie Lance and Debra Trappen. It was a warm welcome. That sense of both personal and professional friendships continues through each Connect I have attended since then.
For those attending Connect for the first time, connecting with people seems to be the easy part. Everyone wants to meet everyone they don't know. You probably know somebody going. Contact them before and schedule something. That lunch or dinner will grow. That's the thing about Connect, there is always one more person you come across who wants to join the lunch or dinner. For the most part, meals seem to come together at the last minute.  If you don't know anyone, reach out to the #ICNY 2018 Ambassadors. We are the master connectors and would love to meet and be a part of making your Inman Connect experience awesome.
Connect is very well known for its ability to create long-lasting, meaningful networking opportunities. What would your advice be to those looking to grow their business through new connections in January?
It's the simple things that keep those relationships moving forward that start at Connect. A note, a phone call, a message/text. Video calls are a great way to keep the conversations going. If you are like me, I lose business cards. Make sure you are always a click away from sharing your current contact info. My preferred sharing of info is to text contacts. I then save you in my Inman Contact list and know where to find you.
Take advantage of opportunities to get together between Connects. I live in Chicago, the headquarters for the National Association of Realtors (NAR). With so many ICNY attendees coming to Chicago during the year for NAR meetings and me living about 10 minutes away, I get to spend time with them in my city enjoying things like Chicago Style Pizza and Portillo's Hot Dogs.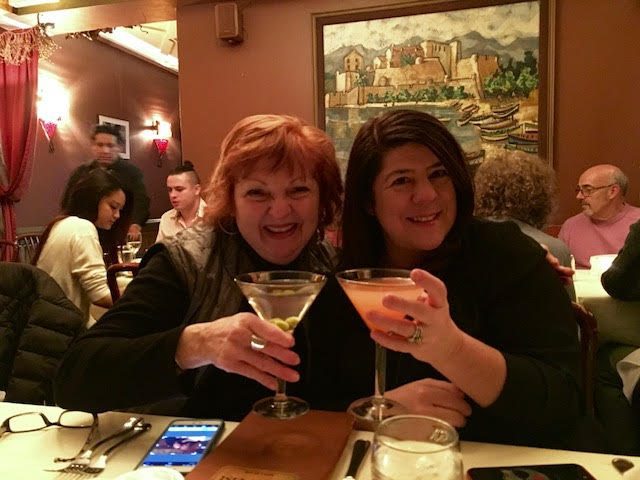 How do you pick which sessions to attend, and why?
Nobody should miss the main sessions on Wednesday and Thursday mornings. From Brad Inman's insight to the keynote speakers to people from outside the industry bringing their new ideas in their vertical to us, it makes me think. What do I need to think about as I evolve my  business as an agent? Which of these bigger ideas will impact my business because they will effect my clients and consumers, home buyers and sellers?
With all the different tracks in the afternoon, I have a strategy that has worked well for me over the years. I pick a few sessions that are topics which I feel will expand my knowledge specific to my business. There will be sessions geared for all of us since Connects audience is made up of all aspects of professionals in our industry including  agents, managing brokers, marketers, executives, MLS people and consultants.
Next I pick a few that I don't know if I would be interested and not sure how much I will get out of them. These are always the ones that usually surprise and I walk away with the most insight. Lastly I always look for speakers who I never want to miss when I get the opportunity to hear them live. It really doesn't matter the topic, I always know they have something special to share.
What's the single biggest thing not to miss at every Connect?
Never miss the opportunity to introduce yourself to someone or ask someone to make a connection. The relationships made are priceless. This community can become one of your greatest resources. Over the years so many people in the Inman community have been there for me in so many ways. The perspective of these people around the country helps my business everyday. I hope I do the same for them.
For those still on the fence about attending, what's the one piece of advice you'd give them?
This industry, like the rest of the world is evolving faster than ever. Between the actual conference sessions and the conversations that happen in the lobby, at the networking activities and meals, the knowledge you will get will position yourself to evolve with it. From a selling agent's perspective, the referral business that results more than pays for the cost of attending. You can't afford not to go.
Want to connect with Andrea? You can always find her on Facebook, Twitter and LinkedIn.