We're focusing on how agents and brokerages can all move Faster, Better, Together this July at Inman Connect San Francisco. Not got your ticket yet? Buy them here, and remember that Select members get a $100 discount. Thinking of bringing your team? There are special onsite perks and discounts when you buy those tickets together too. Just contact us to find out more.
Caffeine headaches are no fun for anyone, so we're here for you when you begin to tire. If you are a lover of freshly brewed, smooth espresso, and you find yourself needing an energy boost after all that networking and learning, the following coffee shops are here for you all week long during ICSF18.

Beanstalk Café
724 Bush St. San Francisco, CA
You'll need to walk up a steep hill to get there, but the reward is worth the hike at Beanstalk Café. It's tiny, with limited seating inside (so not a great choice for big groups who want to sit down), but the coffee tastes just as good to go, and Beanstalk also offers quite a few breakfast sandwiches and hand-held items (like toast cups) that you can carry back with you. You'll find the usual drip and espresso options, and Beanstalk also offers ice-drip brew coffee for the cold-brew aficionados at Connect.
Tilden Café
345 Taylor St. San Francisco, CA
Tilden Cafe is in the lobby of Tilden Hotel, which has free wifi and decent seating in an interesting atmosphere — and it's not too loud or boisterous — so it's a good spot for a coffee meeting, but you can also just drop in to get a cup to-go. The baristas are friendly, the lattes and mochas (especially iced) are crave-worthy, and there are also plenty of pastries in the display case for a quick snack or breakfast on the run.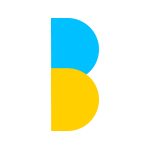 Enough Tea & Coffee
49 Kearny St. San Francisco, CA
Sometimes you want coffee, and sometimes you want tea. If you can't decide (or are with a split-decision group), then Enough Tea & Coffee is your destination. There isn't a lot of seating, so it's probably best to plan for a grab-and-go mission, but you won't be sorry you visited. You can get the standard cup of espresso, of course, and Enough also offers milk tea, fruit tea, yogurt drinks, and milk mousse teas. The iced jasmine milk tea comes highly recommended.
Iron Horse Coffee
25 Maiden Ln. San Francisco, CA
Cocktail bar by night and coffee spot by day, Iron Horse is the best of both worlds. It's a perfect destination for warm days and nice weather, with ample outdoor seating on the street that's set up mid-morning and excellent for soaking up rays (or clouds) and people-watching. The free wifi makes it a nice spot to linger, but if you miss the seating window, you probably won't fit; it's not very big. Still, the espresso is strong, and some additional offerings (like the dirty chai) are lauded online.
Blue Bottle Coffee
66 Mint St. San Francisco, CA
You simply can't beat the historic San Francisco atmosphere of this coffee spot. Mint Plaza is the home of Blue Bottle Coffee in the 1912 Provident Loan Association building, which you might remember seeing in a cameo in The Maltese Falcon. And to put icing on the cake, it's got several unusual ways to taste your brew: There's a five-light siphon bar that's open from 8 a.m. until 2 p.m. daily, and the Oji iced coffee device is described as "part Rube Goldberg and part science fiction," collecting and delivering the iced coffee in a tiny apothecary glass bottle. There's usually a line at Blue Bottle, but doesn't it seem worth any wait?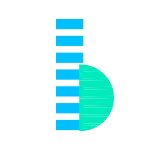 Boba Guys
429 Stockton St. San Francisco, CA
There's more than boba at Boba Guys, but boba is definitely the main event at this beverage purveyor. Boba Guys uses only organic milk, they make their own syrups (plus in-house almond jelly and grass jelly), and the boba is fresh and the perfect texture. It's more expensive than most boba shops due to the elevated quality of the ingredients, but locals travel significant distances for Boba Guys, and it's worth a try if you're a fan of the drink. Plus, the matcha ice cream is wonderfully refreshing on a summer day.
The Rotunda
150 Stockton St. San Francisco, CA
Up on the fourth floor of Neiman Marcus, you'll find one of the most beautiful ceilings, sweeping views — and delicious coffee — that the Bay Area has to offer. If you're looking for an afternoon high tea experience to take you away from the conference madness, book a reservation by a window in advance so that you can take full advantage of the space. It's more a sit-down restaurant than a stop-and-grab coffee spot, but the gorgeous stained glass dome and polished atmosphere make it a must-include for anybody who wants to rest the legs for a time.
Equator Coffees & Teas
986 Market St. San Francisco, CA
Tell your fellow caffeine adventurers that Equator Coffees & Teas is located in the Warfield building, where numerous musicians have played in the historic theater (including the Grateful Dead, Bob Dylan, Louis Armstrong, Green Day and many more), and they'll be impressed with your knowledge of Bay Area culture … and maybe buy your drink! The mural on the inside is by a local artist, and there's a decent amount of seating for small groups. Try the affogato: hot espresso poured over vanilla gelato, or another gelato flavor of your choosing.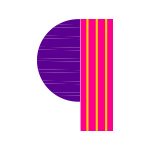 Mazarine Coffee
720 Market St. San Francisco, CA
You can get avocado toast with your nitro coffee at Mazarine Coffee — but there are eight other toast options, too, so don't decide before you walk in the door. There's no wifi, but a good number of seats to be found, so it's a nice spot for disconnecting for a while with a new friend or all by yourself. In addition to the cold brew and typical espresso coffee options, Mazarine also has a variety of pour-over coffees, drip coffees, and two signature sodas: salted grapefruit and hibiscus.
Barbary Coast Pastry and Coffee
55 Cyril Magnin St. San Francisco, CA
For a coffee-and-donut experience within walking distance of the hotel, you'll want to head for Barbary Coast Pastry and Coffee. The coffee is solid, the donuts are sweet, and Barbary Coast also has bagels, breakfast sandwiches, and other eat-on-the-run foods for when your morning is crunched. If you have time to sit and stay for a spell, though, see if you can grab one of the counter seats next to the window so you can watch the street traffic while you sip your coffee and nibble your donut.
There you have it! Craving caffeine yet?
Stay tuned for more news on where to eat, drink, and mingle during Inman Connect San Francisco 2018.
Did we miss one of your favorite coffee spots? Tell us about it in the comments!
Looking for some more great recommendations during ICSF? We've got you covered!