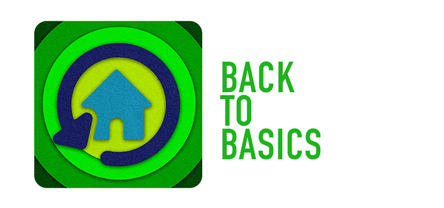 There's so much noise out there on how to navigate a challenging market. This April, let Inman help you cut through the clutter to make smart business decisions in real time. All month long, we're taking it Back to Basics and finding out how real estate pros are evolving their systems and investing personally and professionally to drive growth.
If you've spent any time online ever, you've likely experienced an online troll in action. They make inflammatory comments in the comments section, they are often repetitive. They leave bogus reviews and convince others to do the same. 
They are a nightmare for any brand trying to cultivate an online presence with social media, and they are a nightmare for most of your social media followers, too. 
No one likes a troll. 
What is a troll? 
According to Cambridge Dictionary, a troll is "someone who leaves an intentionally annoying or offensive message on the internet, in order to upset someone or to get attention or cause trouble"
By using offensive language and appealing to emotions, most trolls try to get a responder to react emotionally and engage in a back-and-forth argument, or simply cause as much damage as possible, either to a reputation or someone's emotions. 
Sometimes it's someone trying to get a reaction out of everyone by repeating the same offensive comment, and sometimes it's the person who gets all of her friends to leave a bad review for your business because they didn't get the discount they wanted. 
Trolls have evolved over the past decade, from crappy spam-like comments or messages telling you to click here, to spreading rumors and starting fights in any comments section. 
Back when a troll was considered someone spreading spam, it was obvious they weren't real accounts, but spam bots. Just an algorithm programmed to interject an offer over and over in places it might get seen. 
As the internet grew along with social media and more people interacted in places like comment sections on blogs, online forums and on social media platforms like Facebook, Instagram and Twitter,  the term troll was used as an insult, eventually changing its meaning. 
Trolls became just about anyone on the internet who was making unwanted comments. 
Are you dealing with a troll? 
A legitimate complaint or negative feedback isn't a troll. Sometimes what looks like a troll is not. A negative or nasty comment doesn't always qualify. 
Some common causes of troll mistaken identity are older family members, friends or acquaintances of the company or its employees, or someone who just isn't very computer literate and is easily confused on social media. 
A legitimate complaint or negative feedback isn't a troll. Though seeing negative comments about your business may be upsetting, they happen occasionally. A troll will either have no merit to their actions, or they will take a minor issue and take it to the extreme. 
It's tempting and even comforting to write off bad comments about your business as "just a troll," but don't do it. 
When you have a negative review or comment, you should always address it. Always. Responding to a negative review or feedback isn't just about salvaging that customer or potential customer, it's about all of the people reading their words and your response. 
If you were wrong, admit it. If they are wrong, apologize that they feel slighted, offer something and get them to private message you for details. You always want to take a negative conversation to a private message. That doesn't mean the gloves come off there, but going back and forth doesn't look good for your brand. 
There are three core defining characteristics of an online troll: 
Repetitive 

Inflammatory 

Emotional 
Trolls don't go to a private message, they don't accept an apology. They continue to be inflammatory. 
Responding is the best way to know whether you're dealing with a troll. But only respond to them once. If they keep going, you shouldn't.
That's the trick: DON'T FEED THE TROLLS! 
Dealing with trolls
So, now you know all about what a troll is, the brief online history of them and what types there are. What can you do with that information? How can you deal with these trolls in a way that helps your brand's online presence? 
It comes back to the only rule you need to remember: 
DON'T. FEED. THE. TROLLS. 
Trolls are a truly least-said, best-said situation. 
If you suspect a troll could be a legitimate complaint, respond politely and offer to remedy the situation via a private message. Then say nothing else. 
If it is obvious that a comment is from a troll, either one you have seen before or it is blatantly obvious, don't respond. Don't give a troll anything to work with. 
Now that sounds easy. However, when they are talking about your business, your employees or even you, it's not easy. 
Having a social media manager helps when these situations arise because they aren't so emotionally invested and can be more objective and see the troll for what they are. And then they can talk you down from saying something that could have much worse effects on your business than the troll could. 
Seriously, don't feed the trolls. Sit on your hands if you have to, but don't do it. You can't wrestle with a pig and not get muddy, too. Going back and forth with a troll will only make you look bad to onlookers, aka potential customers. Is anything some jerk on the internet says worth losing customers over? 
Probably not. 
Jessi Healey is a freelance writer and social media manager specializing in real estate. Find her on Instagram or LinkedIn.