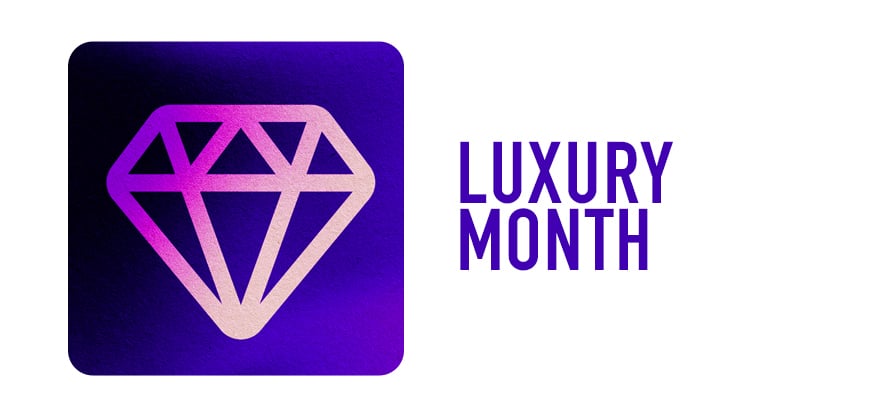 In July, Inman gazes at the glitter and glam of the luxury real estate market. Snapshots of the country's top luxury markets, advice from leading agents, features on what affluent homeowners want now and a breakdown of the top sales of 2023 (so far) are all in the cards leading up to Inman Luxury Connect, Aug. 7-8 at the Aria in Las Vegas. Make plans to join us now.
This is the fifth article in an 11-part series spotlighting housing markets in Virginia, Texas, Florida, California and New York and the U.S. market. Read the entire Summer Cooldown series here as stories are published throughout July.
Two years after historically-low interest rates fueled the greatest — and most unusual — run in home sales and price growth, the market has finally begun to normalize as mortgage rate hikes, inflation, and a reversal on remote work trends, force buyers and sellers to take a more steady approach to the market.
" We experienced somewhat of an anomaly back in 2021," ERA Grizzard Real Estate broker-owner Gus Gizzard told Inman. "The latter part of last year, we started seeing the slowdown. Like everyone else, it pretty much mirrored what happened with interest rates."
"It's hard to convince a seller to swap equities and sell for a premium here when you're gonna pay for a premium over there," he added. "Then you have this 3 percent mortgage, but now you're looking at 6.5 to 7 percent. That is a real challenge right now, and it's having a continued negative effect on our market."
Grizzard and several other agents and brokers Inman talked to said sales in their markets are down by the double-digits as inventory levels reach critical lows of 1 to 2 months with the current sales pace.
Redfin's latest data shows Florida home sales are down 12.3 percent year over year, with median sales prices sliding 0.33 percent annually to $408,500. However, Zillow's Home Value Index shows the median home prices climbing 1.6 percent annually to $390,856 — 4.31 percent lower than Redfin's estimate.
Grizzard and several other agents and brokers Inman spoke to shared wildly divergent bits of data, with Orlando-based Keller Williams team leader Ken Pozek saying July is on pace to the best of his career with 71 closings.
Meanwhile, Nest Seekers International Chief Economist and Palm Beach-based broker Erin Sykes said she's had to cut listing prices by up to 34 percent, as the luxury market above $1 to $2.5 million sees "not much action at all."
Grizzard said sales in his markets, which include Leesburg, Daytona Beach, Lady Lake, Clermont and several other Central Florida locales, are 50 percent down from the 25 to 30 percent sales growth Florida experienced last year. Nonetheless, Grizzard is hesitant to say Florida's market is in a freefall
"We were in an anomaly back in 2020, 2021 and part of 2022," he said. "You take the dip, and you take the hump out of it. We're right in line with where we should be from a transaction perspective. May was incredibly strong for us, but it felt like no one was really paying attention to it because of national and state news that says the sky is falling."
"But it's not — it's normalizing," he added. "I firmly believe that real estate is local, and in a market like this, it's actually hyper-local. It's hyper-local knowledge and insight that's going to assist buyers and sellers and help them succeed."
Show me the (cash) money
Keller Williams Reside Oceanside CEO Dave Gervase said the current market is the strangest he's seen in 25 years, with consumers and professionals struggling to keep a consistent grip on trends.
"This is the wonkiest market I've seen in 25 years," he said. "There seems to be no rhyme or reason to it, and just when you think you have an absolute finger on the pulse, something changes."
Gervase said market volatility can be primarily attributed to rate fluctuations, which reached a 2023 peak of 7.02 percent for 30-year conventional mortgages on July 7. Rates have since cooled to 7 percent, as the Federal Reserve is expected to skip the September rate hike. "We are continually plagued by a shortage of inventory, and part of that is because people are locked into these really low rates," he said.
Booming home price growth and elevated mortgage rates have fractured the market, with it being a strong seller's market in the single-family segment up to the $1 million mark and a more balanced market for $1 million and above. On the condominium side, Gervase said it's a seller's market up to the $650,000 mark.
"There's more opportunity to get into the market in the condos," he said. "Regarding the rates, I'm focusing on wealth building. The long and the short of it is, if you have a 2 percent rate and you need a bigger house, you need a bigger house. That's the reality."
The Pozek Group leader Ken Pozek and Debuire International Realty founder Sandra Debuire said well-to-do Florida homebuyers are sidestepping the mortgage quandary by making cash offers.
"Inventory is still low. There is nothing very exciting on the market, in my opinion" Debuire said. "Sellers still feel they are in the honeymoon in terms of pricing, and they can get a lot more for their units or houses. Buyers are more price-conscious. They're looking for well-priced, nice properties."
Although it's taking longer for buyers to find the right home, Debuire said they aim to close lightning-fast through cash offers.
"Cash is king," she said of Miami's market, which is flooded with foreign investors and inbound moves from the West and East coasts. "Because today, as an investment, it doesn't really make sense to buy your property with a high-interest rate along with elevated condo fees, taxes and insurance costs."
"Buyers are more careful and not as excited as they used to be," she said. "That being said when a property is when priced right and it's a nice property. It sells super fast."
Pozek said a good chunk of Orlando's market is fueled by high-income professionals and baby boomers who are leaving New York and New Jersey ready to purchase homes with all cash.
"We have more and more 55 and older communities and active-adult communities opening. They're doing really well," he said. "People are selling their homes and cashing out in New York and New Jersey. They have a huge run-up in equity and are able to cash basically pay cash for a place down here."
"So, in the entry price point, which is $400K and below, or in those in 55-plus neighborhoods, we're seeing probably 35 percent of sales going to all-cash buyers," he said. "They don't even care about interest rates at that point, because they're just like, it doesn't matter for us."
Grizzard said the influx of Northeasterners has pushed first-time buyers to the sidelines, especially when it comes to competing for existing-home stock.
"These folks are selling their homes up North and getting so much more bang for their buck. I mean, the price per square foot is so much lower down here," he said. "It's having a somewhat negative effect on the market because it's taken the first-time homebuyer almost completely out of the mix."
Several agents said the new construction segment is equally as difficult for first-time buyers to break into, especially in coastal locales and areas surrounded by wetlands and other protected areas with limited land use opportunities.
Some developers, they said, are turning defunct golf courses into developments. However, it's not providing enough inventory for first-time buyers to get their shot at success.
'First-time homebuyers are having to go 30 to 45 minutes outside of  Orlando just to get something in their price point," Pozek said. "Those buyers that you know, would love to have the amenities. But unfortunately, they're having to settle for what they can afford, they can't have it all. They'll need dual income to get an area they love."
For those homebuyers who don't have cash, Grizzard and Pozek said they can edge out the competition by coming to the table with a fully underwritten mortgage, flexibility on closing dates and carefully making concessions on contingencies. Gervase also said he tells buyers to consider keeping their first home and renting it out.
"All great fortunes were made on real estate. So why not become a landlord and rent that house with a 2 percent rate and use some equity toward a down payment on another property," he said while noting some renters pay more for their monthly rent than a homeowner spends on their monthly principal. "There are options for people who feel that they may be trapped in a house, and they can build some wealth in the process."
"Even with the issues we're facing, the worst thing someone can do right now is rate for lower rates," he added. "Today's rates, whether they realize it or now, are a gift. So marrying the house and dating the rate is paramount in today's market."
Luxury buyers are finding 'the golden ticket' in Florida
While homebuyers on the lower end of the market — which is still well into the high six to low seven figures — are duking it out for scant inventory, luxury homebuyers are enjoying more leverage as homesellers price to sell.
"I work in what's pretty obviously high-income markets, top 1 percent markets such as Palm Beach, Miami, the Hamptons, the coast of New Jersey and New York City," Sykes said. "When I think about $2.5 million and above, we're not seeing much action at all.
"Different agents keep saying that they are doing tons of showings, but they're just not writing contracts. People are scared to make a move," she added. "Commentators often say, 'Well luxury is sheltered, [the market hardships] never going to happen to luxury.' Well, you know, prices have been cut in half for Hamptons rentals this season. So there's just not as much demand."
Sykes said she's had to do more hand-holding with her buyers, who are obsessively tracking mortgage rates, the consumer price index (CPI), and other indices that track economic movement. Although those statistics can be discouraging, Sykes said she refocuses their attention on hyper-local data — all of which shows a "golden ticket" of opportunity for buyers who stay in the game.
"The economic news is paralyzing most buyers right now," she said. "But I'm encouraging buyers to make deals and be aggressive right now because the ball is finally in their hands."
"I have one listing that we recently reduced the price by 34 percent from where it was initially listed. Another we reduced by 17 percent. Another we reduced by 12 percent," she said. "The prices have started to pull back and our inventory has begun to build up, even if it's not showing in the national surveys or in the national index, like Case-Shiller. Those indexes are often published with a two, three-month lag. It's not as accurate as what agents are seeing in real-time."
"We have options for buyers, which is kind of the golden ticket. What everybody was waiting for is happening now."
Better Homes and Gardens Real Estate Destinations broker-owner Jaclyn Kelley said Key Largo is primarily a resort and second-home market, which means buyers and sellers are hesitant to take on higher mortgage rates for a "nice-to-have" purchase.
"We are a very small market here in the Florida Keys. The market is mostly second-home owners from Miami Dade, New York and New England and places like that," she said. "With the lack of inventory and the golden handcuffs of the lower interest rate that they're locked into, they are afraid to sell where they have."
"Buyers are a little hesitant, too," she added. "Buyers are nervous about prices. There's hardly anything available so they're scared to make a move. Deals are still happening, but it's definitely more challenging and difficult."
Kelley said her primary selling point is Key Largo's robust annual home value growth, which skyrocketed by the double-digits in 2021."Our property values increased 40 percent in 2021. So some of our buyers are still going, 'Okay, let me go ahead and buy because I'm looking back two years ago, and I could have saved, you know, 40 percent if I had just made the purchase.' So some buyers have stopped trying to time the market, and are going ahead and just making that purchase."
Although Key Largo has limited inventory, Kelley said homebuyers in the area have no interest in bidding wars. At the height of the pandemic frenzy, she said the average list-to-sale price ratio topped out at 101 percent, and today's sellers are more open to adjusting their list price to account for elevated mortgage rates.
"The buyers here are always a little bit more tempered, but now they're being even just that much more cautious. They're looking at mortgage rates and pumping the brakes a little bit," she said. "Sellers are seeing that and starting to be a little bit more realistic. So in essence, everyone's focused on 'What is going to take to get deals together right now?'"
Kelley and Sykes said turnkey homes are moving the fastest, with Kelley noting that homes with updated kitchens, bathrooms and flooring, hurricane-resistant windows, and stilted foundations are the primary features homebuyers look for. She said insurance is always on homebuyers' minds too.
"It needs to be hurricane-proof as possible, for obvious reasons," she said with a laugh. "Insurance is always on our mind too. Ninety-five percent of Key Largo's homes are insured with the state of Florida's Citizens Property Insurance Company, and it's a really great program."
"So I don't think Farmer's pulling out will be a major issue," she added.
Gervase, who works in Ft. Lauderdale, chimed in on the health of Florida's second-home market, which he said is experiencing a major overhaul as Airbnb owners begin to divest from the platform.
"I see a lot of Airbnb properties hit the market, particularly on the east side of Fort Lauderdale," he said. "You know we're in that buy-low sell-high situation that's perfect for investors, and when I'm looking in the MLS, I've seen a house that is operating as an Airbnb for sale."
"And when you look in the broker notes, they say it can also be purchased as a portfolio with MLS number XYZ. So people who own multiple properties are placing them on the market," he said while noting he hopes it adds needed life to the existing-home market."
Kelley has yet to see the impact of the Airbnb fallout, in part because Monroe County (where Key Largo is located) has had strict short-term rental regulations for decades.
"I do a lot of property management as well, and I'm not seeing a lot of people pull out of that market," she said. "Since we're these little islands dangling on the coast of Florida, we have one road out or in so Monroe County has a 28-day minimum on short-term rentals for single-family homes. That's necessary for hurricane evacuation purposes, and also not to conflict with affordable housing for people who live and work here."
For other housing types, Kelley said the rules are more relaxed, and any listing with a seven-day or less minimum will stay booked.
"Those investors [who can offer seven-day or less rentals] are certainly not pulling out," she said. "I wouldn't expect them to anytime soon. For the others, I do think that a lot of people have purchased those anticipating that they're gonna rent more, but it is what it is."
The double-edged sword of Florida politics
Beyond the economic factors that drive housing activity and demand, Gervase and Pozek said Florida politics is a growing factor in buyers' and sellers' decisions to move from or move to the state.
Pozek, who has a front-row seat to Governor Ron DeSantis' battle with Disney, said he hasn't had many conversations with clients about the state's ultra-conservative laws, which include severely limiting abortion access, banning classroom instruction on sexual orientation and gender identity in schools, removing permits required to carry concealed firearms, and banning colleges from using state and federal funds for diversity, equity and inclusion programs.
"Yeah, those policies come out [in conversation]," he said. "But they've already made their decision by the time they've made it to me. Sometimes it's why they're coming here. They love our governor and they love his policies."
"It hasn't been some massive driver one way or the other, where we have a ton of sellers calling us to leave. That's just not happening," he added. "Either they'll complain about it or if they're of that ilk, they'll say, 'We love it.' But we haven't seen a major drive-in or out because of the policies."
Meanwhile, Gervase, who was the LGBTQ+ Real Estate Alliance's 2022 national president and chairman of the board, said he's seen LGBTQ+ homeowners flee Florida due to safety concerns.
"It was really sad for me," Gervase said. "It's going on for about a year and a half now. I have two friends. A gay couple. They lived in the suburbs, and one of them was a schoolteacher. They were able to move closer to where their friends live, and they were thrilled."
"They bought a house, which was a house that would gain equity, and be able to build generational wealth for their daughter," he added. "And then the 'Don't Say Gay' bill passed."
Gervase said his friends feared for their jobs and their safety, and their concerns skyrocketed when their daughter came out as LGBTQ as well. After a school administrator told the schoolteacher to remove a photo of their family, they felt they had no choice but to leave.
"They moved to Los Angeles, where they pay twice as much for a condo. They don't have the same opportunity to build that generational wealth that they did here, but they felt that they needed to do that," he added. "It made me so sad they had to leave the community that supported them so much. But the state made them afraid."
Even with the challenges that Florida politics present, Gervase said he still believes in the goodness of his community and the value Florida can provide to homebuyers and homesellers — no matter their racial, social or economic background.
"I'm all about creating opportunities for homebuyers and homesellers," he said. "With buyers, we can use creative financing including grants to help them get ahead. I really want to take every opportunity to try to get people who might not have thought they were able to buy property, to buy property."
"Our job isn't selling homes — our job is to help people create wealth and live the lives that they want to live. So we, as agents, need to have really smart conversations with everyone about where they see themselves and how we can create the opportunity — despite market challenges — to get there."
"The market is always going to swing," he added. "We just have to adjust with it."
Get Inman's Luxury Lens Newsletter delivered right to your inbox. A weekly deep dive into the biggest news in the world of high-end real estate delivered every Friday. Click here to subscribe.