Two of four broker fortress walls have fallen: automatic valuations and automatic home search.

The third wall, hyperlocal dominance, is at risk without immediate action.
A new Tech Broker Model (TBM) utilizing efficiencies, automation and cost savings must be implemented.
For many decades, brokers were the gatekeepers through which all housing information passed; they had a monopoly via the closed-wall MLS system.
Once the interlopers built their siegeworks and penetrated the housing data wall, less than a decade later they are the gatekeepers to more valuable information: homebuyer and seller leads.
If brokers do not radically change their business model, they will become sub-contractors to the portals and other outside companies.
Standard IDX style, "for sale" and "sold" information and even automated valuations are ubiquitous, and therefore unable to differentiate one broker from another.
Buying third-party automated valuations and IDX data for publication on your site is now simply a fixed cost of business with no return on investment that can be measured in gaining buyer or seller leads.
How the first wall fell
Automated valuations propelled Zillow to prominence because it was the first platform to offer this information, making the company unique, and now helping it command market rate fees for buyer and seller leads.
But only the first provider of exceptionally new and relevant benefits the marketplace readily adopts receives major market share gains; the copycats (particularly a decade late in coming to market) receive no ROI.
Ubiquitous home data and automatic valuations brought down the first wall of the broker fortress.
Regardless of the scale of any broker counterattack based on valuations and housing information, they cannot regain tenure as the source for such, unless they offer something extraordinarily unique drawing attention away from the market leader.
This is unlikely — not because the technology is impossible to create, but because the courage to implement it with enough influence to strategically tilt the balance of power in the industry requires an innovative Tech Broker Model (TBM), and nobody in the real estate industry really wants innovation.
Innovation: "revolution, upheaval, transformation," as defined via Google.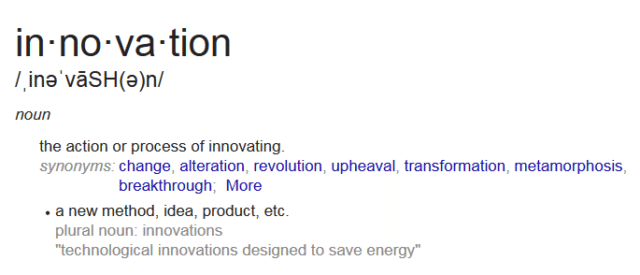 The next attack
Nobody in the real estate industry wants "upheaval" the removal of the existing model and replacing it with something wildly new. People want the next shiny object they believe will take some portion of existing market share from a competitor and give it to them.
Fully disclosing home information and a relatively simple AVM were the first breaches in the realtor fortress. The next attack is advanced home search using fast computers, sophisticated algorithms and moving toward artificial intelligence.
Within 18 months no major portal will be offering home search based on bedroom and bathroom counts. But the MLS and brokers will still be.
You will lose home search again and permanently, not because the technology to implement a new home search today does not exist, but because brokers do not have the fortitude to change their business model and implement it. Your second wall will soon come down.
Losing grip on local
Brokers have lost the automated valuation position, are about to lose automated home search, and already knocking on your door is losing recognition as being the local housing information source.
The brokers' last bastion of power, local market dominance, is weaker than most will admit, but at this moment you still have the local knowledge and "boots on the ground" advantage.
Already when you input any kind of "home values" or "homes for sale" long-tail search into Google including local terms such as specific neighborhoods, all of the major outside portals dominate the front page results.
Even when a local broker or franchise shows up on the front page, they offer nothing superior to the clearinghouse information from the outside companies.
Once this third wall succumbs to the invaders, the fourth wall — loyalty to any brand or franchise — will collapse with no supports.
The new broker model
The technology to automate over 50 percent of the real estate process already exists. You just need smart strategists and programmers to tie all of the pieces together.
1. Valuations
Automated valuations are good enough to ballpark a list price. This initial asking price needs less than an hour's conference to optimize it; much of this advice can be done via the internet right now. In most areas, the market dynamics are such that an asking price within 10 percent of the probable sale price will procure offers within 30 days.
In hot markets, sellers will get their price or have to do one price decrease in two weeks. If they are a little underpriced, multiple offers will adjust to true market value nearly immediately.
2. Home prep
The technology already exists for coaching sellers specifically on how to prepare their home for sale, which qualities homebuyers in their very neighborhood most demand and how to craft their marketing descriptions, photos and videos to create value and demand in the marketplace.
3. Marketing
Three advertising mediums control 87 percent of where buyers find the home they actually purchase (internet, 44 percent; MLS, 33 percent; signs, 10 percent).
Homesellers can be on Zillow and all of the other portals fast and free. They can pay $500 to be in the MLS. They can have the exact same style sign as any broker for $60.
4. Home search
Forty-four percent of the time, homebuyers already find the home they actually purchase themselves on the internet; another 10 percent find it via signs. With the 33 percent of homes sold via the MLS already on local broker sites, it's an easy transition automating the initial home search steps.
Then a broker (listing broker or even the seller) can arrange to be at the home via showings, which may be reduced due to 3-D tours and fully filmed videos.
5. Contract and closing
We still need somebody to write up the contract: attorneys and brokers are doing this for $1,000. Managing contingencies: fee-based.
Between BlockChain and smart contracts, the closing process is getting very close to automation. (Did you think your segment of closing is more difficult to automate than the title company's?)
My suggested broker model: take full advantage of all technologies, automation of steps, reduced physical workload and the cost savings of everything mentioned here with more coming. Integrate and automate everything you can to save time, money and effort while still offering a superior service and transaction.
You then charge much less in fees due to all of your internal efficiencies and savings.
This will destroy Zillow's model as those brokers paying $10,000 to $20,000 per month in fees cannot match your strategy.
This also means clearing out about 70 percent of all currently licensed brokers due to the high efficiencies of the system and the greater skill levels required to optimize it. Let's assume the 70 percent of brokers whose skills you complain about are eliminated.
On average dominating agents will make more money per year and the marketplace will have superior services and systems — and you relegate Zillow to being a true advertising venue.
You have two choices: 1) ignore the progress being driven by sources outside of direct broker services, or 2) use the new technologies to completely change your entire brokerage model. Think fast as the walls are closing in!
Creed Smith owns QValue, REalMARKABLE, and Demon Of Marketing.