Join us throughout the day as we share what's happening behind the scenes, on stage, and in the hallways at Inman Connect San Francisco.
11.34am: And that's it for our coverage of ICSF! Don't forget you can check out all the news we covered throughout the week, and thank you so much to all of you who tuned-in, commented, shared, and participated in an amazing week together.
We'll see you next time in either Beverly Hills in October for Luxury Connect, New York in January 2019 for Connect, or Las Vegas in July 2019 for Connect!
11.31am:
Winding down with highlights from the event with @sarasutachan and @aflachner Great recap! #ICSF pic.twitter.com/RANdLzBUZK

— Laurie Weston Davis (@lauriewdavis) July 20, 2018
11.26am:
I think #capitalconnect might be my favorite part of #icsf, it's like my Businessweek magazine come to life. Great moderating by @cleliapeters

— Deidre (@Deidre) July 20, 2018
11.23am: Andrew Flachner and Sara Sutachan are now hosting the 'what we learned this week' recap:
11.14am:
Winding down at #ICSF. Yes, there was a lot of old ground covered (and re-covered and covered again), but there's a new excitement in the air. Seems like we're moving into a new and important chapter in the industry. Glad @Compass will be a large part of that.

— Bill Fowler (@bill_fowler) July 20, 2018
11.02am:
My takeaway from #ICSF – it's all about enhancing your customer's experience, no matter who your customer is. #MEexperience #Vision2020 #NVAR pic.twitter.com/p81cyNwQdG

— Ryan T. Conrad, CAE (@RyanTConrad) July 20, 2018
10.57am:
"A $1 dollars lead where only 1 in 100 convert is actually a $100 lead." — @ModerneVentures It's not about cost or even conversion it's about a quality conversation and the development of trust. #icsf

— Deidre (@Deidre) July 20, 2018
10.46am:
10.40am:
One of the things I heard this week that I haven't heard at #icsf before is about the real estate agent as the hub for a variety of ancillary services. This makes tremendous sense and the smart brokers I know are far more than just transaction-centered.

— Deidre (@Deidre) July 20, 2018
10.29am:
I would like to just say how awesome it is to see such an articulate, executive, woman in tech leading the Capital Connect event at #icsf @cleliapeters from @MetaPropNYC is awesome! Inspiring. #technology

— Laura Monroe (@LauraMonroe) July 20, 2018
10.27am: Standing room only at Capital Connect (photo: Laurie Davis)

10.15am: Now up, Softbank's Justin Wilson, chatting about their real estate portfolio strategy: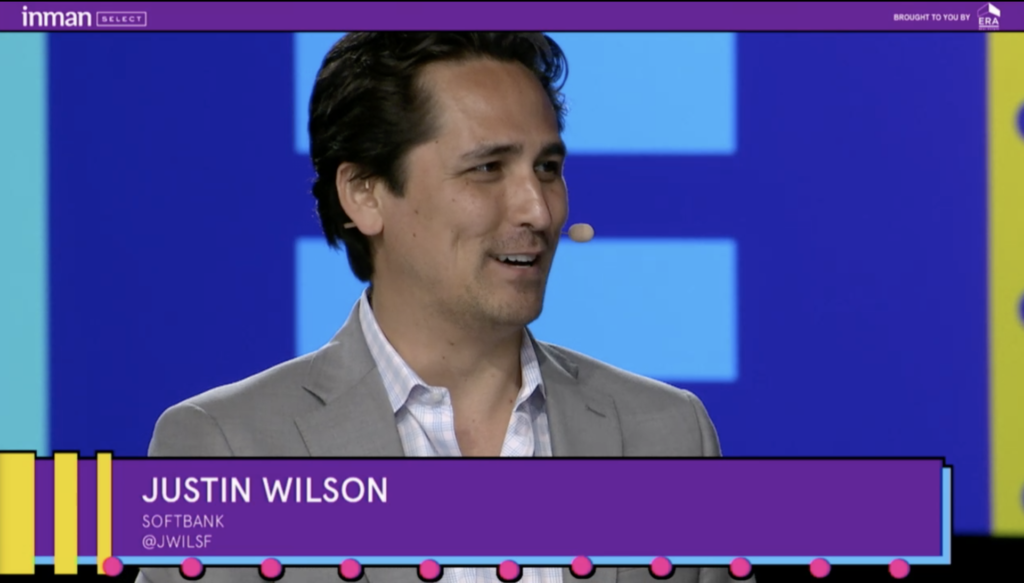 10.11am:
10.04am:
Property management is becoming a bigger focus for VCs.. lots of innovations around "densifying" housing in a "sleepy" vertical #icsf

— Laura Monroe (@LauraMonroe) July 20, 2018
9.53am:
Ones soul family = the people who will get up and go to a 6A class while attending a weeklong conference on #SanFrancisco #icsf @lappletony @InmanConnect @InmanNews #fitnessmotivation #realestate #soulfam #soulcycle pic.twitter.com/TNSnnnXGLA

— Nicole Beauchamp (@NikkiBeauchamp) July 20, 2018
9.38am:
"Get more money per square foot by addressing the unique needs of millennial's by listening to how they want to use spaces." #ICSF #ICSF18 #BHGRE

— AllThingsBHGRE (@AllThingsBHGRE) July 20, 2018
9.32am:
The velocity of technology in real estate is driving capital investments.. along with the changing/improving consumer experiences driving innovations around business models . #icsf

— Laura Monroe (@LauraMonroe) July 20, 2018
9.30am: 
9.26am:
#ICSF
Q to @karaswisher:
What should we be watching?
Start paying attention to AR and VR companies like @oculus… #VirtualReality #realestate

— Debra Trappen (@debra11) July 20, 2018
9.23am:
"I like people in particular but not in general." – @karaswisher The crowd can be responsible for a lot of poor behavior and judgement. #ICSF

— Chris Haran (@ChrisHaran) July 20, 2018
9.16am:
Truth: "The First Amendment has been weaponized" #infowars @karaswisher #icsf

— Laura Monroe (@LauraMonroe) July 20, 2018
9.15am:
9.13am:
Looking for the @Recode podcast episode @karaswisher was talking about with @evanspiegel? Here it is: https://t.co/BvXqVFzfc1 #ICSF

— Tara L Christianson (@techwithtlc) July 20, 2018
9.10am:
"Twitter is a noisy, nasty cesspool and they've done nothing to clean it up. Facebook has been a suburb" but the cracks are starting to show. @karaswisher #icsf

— Bret Calltharp (@JediRealEstate) July 20, 2018
9.06am: We met Alison, who flew 19 hours from Africa to come to Connect, wow!
9.05am:
"Lots of people talk to him – I just got him to say something" – @karaswisher on #MarkZuckerberg #icsf

— Bret Calltharp (@JediRealEstate) July 20, 2018
9.03am: Kara Swisher now on stage, being interviewed by our good pal Audie Chamberlain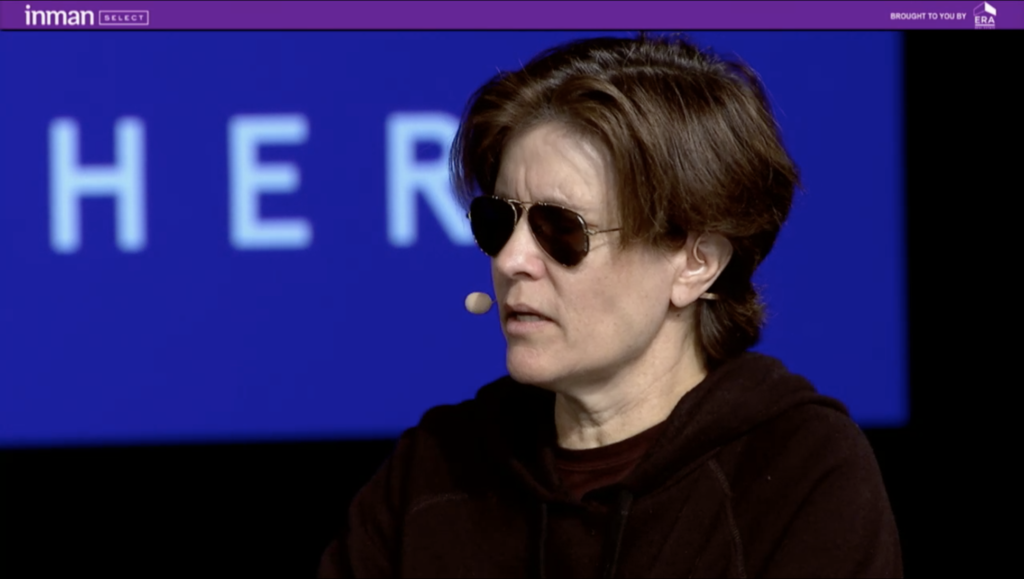 8:55 a.m.: The long-awaited donut wall is here! Three flavors hanging outside the registration room.
8:38 a.m.: Some attendees are starting to say goodbye. Thanks to those en route back home for a great week!
What a week! Thank you Inman News for giving me the tools and opportunities to rethink, readjust and reevaluate my next steps going forward…
It's been a pretty special week spent with some pretty awesome and special people! Onward and upward! ⛱#inman #icsf #realestatelife pic.twitter.com/naNLypXVVx

— Tiffany McQuaid (@TiffanyMcQuaid) July 20, 2018
Another great #icsf. It's the aha moments and great information but mostly connecting with my friends. Thanks for being there for me and always with a warm hug and smile!! #bhgre — at San Francisco International Airport https://t.co/4DiKFCr8Tj

— Amy Chorew (@amychorew) July 20, 2018
8:35 a.m.: Good morning, everyone! It's the last day of ICSF here in San Francisco, but there's still a lot to come during Capital Connect. First thing this morning, Kara Swisher of Re/code will be taking the stage to share "what's right and wrong with Silicon Valley."
Last day today Inmanville. What an amazing week full of great content and incredible professionals sharing their passion for this industry we all love. Let's go out strong! https://t.co/yzJl4JWmg8 #icsf

— Bret Calltharp (@JediRealEstate) July 20, 2018