A house that just sold for the bargain-basement price of less than $160,000 has a rich history — it's the childhood home of legendary blues guitarist Stevie Ray Vaughan.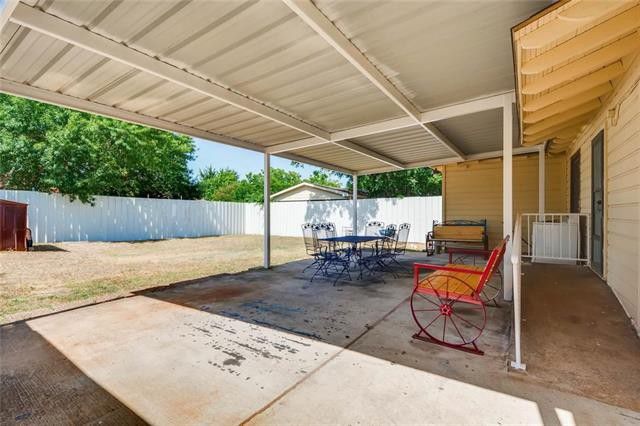 Vaughan, who became known for reviving blues music in the 1980s, lived in the Dallas property with his parents and his older brother in his early life. Built in 1955 at just over 1,100 square feet, the single-story home may be an unassuming property — but those, like the eXp Realty agent who just sold it, know the property's true value as a shrine to blues-inspired classic rock.
"You look to the left you look to the right, you poke your head down the hall and look at the two rooms," agent Ian Flannigan, who plays in a three-piece rock band and has covered some of Vaughan's songs, told local Dallas publication Guide Live. "That's about it."
Inside, the house has two bedrooms, a bathroom and a small kitchen with purple cabinets. Vaughan would share one of the bedrooms with his older brother Jimmie before dropping out of school to play with bands. The property where Vaughan first started to play guitar also comes with an oversized lot, a patio and a gated parking space.
Vaughan, who was killed in a helicopter crash in 1990, is buried just five miles away in a family cemetery plot.
While the final sale price of the home has been kept private, the original listing asked for between $140,001 and $160,000. Having lived in the house for years, the owner did not schedule any fan tours and only showed it to serious buyers interested in the property itself. The house sold just seven weeks after the listing was posted.