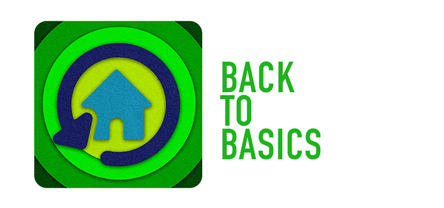 This April, one of Inman's most popular recurring theme months returns: Back to Basics. All month, real estate professionals from across the country share what's working for them, how they've evolved their systems and tools, and where they're investing personally and professionally to drive growth in 2022. It's always smart to go Back to Basics with Inman.
Pulse is a recurring column where we ask for readers' takes on varying topics in a weekly survey and report back with our findings.
We've all made mistakes, especially when starting out in the industry or scaling up. Some of them are easy to fix, requiring only a phone call or email. Others, however, can cost you money, either to make things whole with a client or to get business back on track.
This week, we asked readers: What's the most costly mistake you've ever made? How much did it cost you, and how hard was it to correct? Was it a temporary setback, or did it cause you to rethink your whole approach? How did it change the way you do business today?
Here are the mistakes you're still feeling now:
Investing in .coms back in the day
Buying the wrong property
Seller promising a "new well" to Buyer prior to COE
Placing all my assets' leverage in one banking relationship
I listed a property for an older gentleman who said he was the executor for his mother's estate. A week prior to the close, he refused to sign papers at the title company. He was an heir, but not the executor! The lesson was, as Ronald Reagan said, "Trust, but verify." 
After being in real estate for five years, I got married and made my wife an officer of my real estate corporation. Almost two decades later, when I got divorced, the business was appraised and I wrote a big check for half its value to my ex. Lesson learned: get a prenup, get a prenup, get a prenup!
Before The Great Recession, I was not diverse in my investments. I was an agent and sold real estate, I had three rentals and some cash that I used to flip homes but did not have a retirement plan, no stock investments, and was behind two years in federal taxes. In 2007, the market went stagnant and crashed. I got behind on everything and started to rob Peter to pay Paul. After 17 long months I was able to secure foreclosure listings from Bank of America and ended up finishing 2009 with a great year, so was able to rebound. I got on a payment plan with my taxes, foreclosed on some houses, shorted others but eventually built back better. My advice is to diversify with real estate and stocks. You must really know your market. Be flexible and plan for the downturn with solid relationships with investors, and have a property management division and foreclosure division of your business. Finally, never let yourself fall behind with Uncle Sam.
We want to hear from you. Tell us about the most costly mistake you ever made, either personally or professionally, in the comments below.
Editor's note: These responses were given anonymously and, therefore, are not attributed to anyone specifically. Responses were also edited for grammar and clarity.