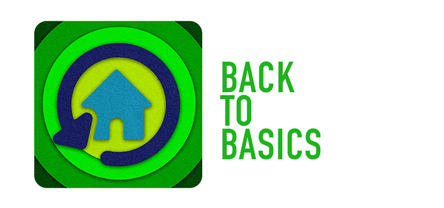 This April, one of Inman's most popular recurring theme months returns: Back to Basics. All month, real estate professionals from across the country share what's working for them, how they've evolved their systems and tools, and where they're investing personally and professionally to drive growth in 2022. It's always smart to go Back to Basics with Inman.
Pulse is a recurring column where we ask for readers' takes on varying topics in a weekly survey and report back with our findings.
Launching your own business, especially one with as many moving parts as real estate, can be a pricey proposition, especially when you're starting out. For many agents, bootstrapping is just part of the deal, so they may not have access to the expertise of financial planners, attorneys and other professional assistance.
Last week we asked: What's one financial tip you wish you'd known as a newbie? How did you learn it and how do you use your knowledge to help new agents who are coming into the business? If you could do it all over again, what would you do differently? You shared your biggest regrets and best advice to help newbies start smarter.
Form an LLC: it saves taxes and gives you access to business credit.
The best teachers and mentors are the ones you choose and not the one(s) that were assigned to you. 
Hire a pro to do your taxes. Just because you can do your own taxes doesn't mean that you should. We don't know what it is that we don't know when it comes to taxes. 
Taxes! Most if not all brokerages allow you to have them take off a percentage of your pay which they will submit for you directly to the government on your behalf. While it might seem silly to have a chunk of your paycheck not hit your bank account, it's much easier than a huge bill at tax time.
Set up an LLC for tax reasons and risk liability asap. 
Being a veteran of 43 years in the business I feel like I should have known better (and my Realtor fiance let me know). I have a small two-bedroom 50's ranch that is nicely finished and immaculate, in my hometown of Oregon, Ohio, a suburb of Toledo.The comps pointed to a sales price around $170K give or take. I called another fellow Realtor to justify my price and she agreed, even saying she may have a buyer. So, before I let it hit the market she showed her buyer, they bid $170K and I accepted. My fiance who lives in another market two hours away was beyond upset that I didn't let it hit the market.Happy Ending Alert.Proceed to closing day and while vacationing in Jamaica four days before closing, I got a text from the buyer's agent and she said her buyers got cold feet and wanted to withdraw. The day we got back, I let it hit the market, had 14 showings, nine offers and $35,000 more dollars! Cash. No appraisal. Mama gets a new kitchen!Lesson: We don't determine value, the market does. I have seen FSBOs make the same mistake, they get a "full price offer" and accept it. In this market, who can define what a "full price offer " is? My last FSBO client left $50,000-75,000 on the table to sell to his neighbor who was paying "full price."
We want to hear from you. Tell us what you wish someone had told you back in the day in the comments below.
Editor's note: These responses were given anonymously and, therefore, are not attributed to anyone specifically. Responses were also edited for grammar and clarity.