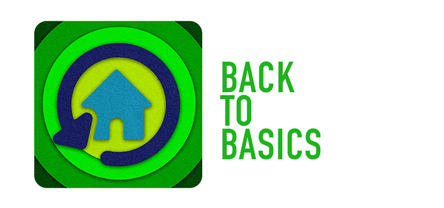 There's so much noise out there on how to navigate a challenging market. This April, let Inman help you cut through the clutter to make smart business decisions in real time. All month long, we're taking it Back to Basics and finding out how real estate pros are evolving their systems and investing personally and professionally to drive growth.
When new agents come into the industry, they're full of energy and ideas for how they're going to change up "business as usual." Often, however, they need a primer on the basics: Lead gen, contracts, markets and marketing, just to name a few.
If you're in a supervisory or mentoring role (or both), you probably have to help those new agents figure out where to focus. While they're learning every day, they still may not know how much they don't know — and it's up to you to help them dig into the fundamentals.
We wondered: When you're helping a new agent grow and get up to speed, what's the B2B (back to basics) wisdom you impart first? Do you help them cold-call or door-knock? Do you give them the low-down on office politics at your brokerage? Do you start by introducing them to your professional network? Do you have them reach out to their SOI? What's the Day-One plan for a new agent, from your perspective? Here's your advice.
Always save money for lean times, and don't get into a lot of debt thinking the money will roll in every month. 
Prospecting and listing presentation 
Learn the basic tools, forms and processes for what you'll need to do once you have a transaction. And network, network, network! 
Day one for new agents in the industry and joining my team is breaking down the fundamental values of the team. We start off with structuring a schedule around perhaps their current work schedule for new agent training. The new agent training consists of setting up business accounts, systems training and one-on-one goal setting with the team leader. Key fundamentals for starting off your business. 
Build relationships, nurture them, be authentic. Be a trusted advisor, a resource and a guide. 
There are three things that I believe an agent needs to do immediately upon getting into real estate. No. 1: Don't be a secret agent. Let people know you are available to help them navigate today's real estate market. Be excited and proud that you have taken the time and gotten the license to help people accomplish a really big goal and dream for themselves and their family. No. 2: Understand that your license does not help you know what to do to find and serve buyers and sellers. If my best friend got her real estate license today, I would unapologetically tell her to take Buffini & Company's 100 Days to Greatness. It shortens the learning curve, gets you to a commission check faster and gives you the step-by-step actions to take right now to build a great business. No. 3: Don't go it alone. Make sure you surround yourself with a supportive and knowledgeable broker that provides training and ongoing development and other great agents and professionals who are interested in helping you succeed.
Talk to everyone they know and tell them you can help their friends and family with anything real estate-related.
Invest in a CRM and reach out to your sphere of influence to let them know what you are doing. 
Build the foundation for your business before you build the systems you want to use. Chances are if you interview brokers they will never mention this and it can mean the difference between success and failure in this complex business. 
Now it's your turn. Tell us about your best first-day advice in the comments below.