Text-message driven agents may find CallAction to be one of the best solutions available to communicate with new leads.
The software offers an array of components -- such as email dialogue, call forwarding and broker management tools -- that can be purchased individually.
Have suggestions for products that you'd like to see reviewed by our real estate technology expert? Email Craig Rowe.
CallAction is text-message driven lead generation and marketing software.
Platform(s): Browser-based, device-responsive
Ideal for: All size agencies and teams, smaller agencies will realize most value
Top selling points
Automated texting to leads
Several ways to customize prospect interaction
Prospect record generated in moments
Top concerns
Investing in full suite of CallAction features may replicate existing software tools
Agents not comfortable with texting and mobile tech may not adopt
What you should know
Some people confuse CallAction as being a virtual assistant solution because it can communicate with prospects on its users' behalf.
It does way more than a virtually assist, as evidenced by its many recent recognitions in the real estate tech world.
CallAction was one of four companies (along with Spacio, ListReports, and Cloud MLX) selected for the new CRMLS marketplace. It also earned a spot as a RealogyFWD finalist and was a winner at the BIA/Kelsey SMB Startup (Crowd Favorite).
Real estate agents can use it to create custom (aka vanity) phone numbers, e.g. 555-LIST, within their area code for use on brochures, sale signage and the like.
When a call comes from a CallAction number, the agent is alerted via text moments before the phone rings that the person calling is using the custom number. This lets agents know that they shouldn't ignore the call from an unidentified phone number.
CallAction does way more than a virtually assist.
CallAction then simultaneously builds a profile, using the caller's name, phone number, location and subject property.
The software also includes a lead's social media profiles, age, current homeownership info and other demographic data in its "instant profile."
If, for whatever reason, a user can't answer the call, CallAction will fire off a text asking for the best way to contact them in 45 minutes, or within the timeframe the user established in the backend when setting up automated communications.
If the caller doesn't respond, another message can be sent in four minutes asking for the best way make contact. That happens again after an hour.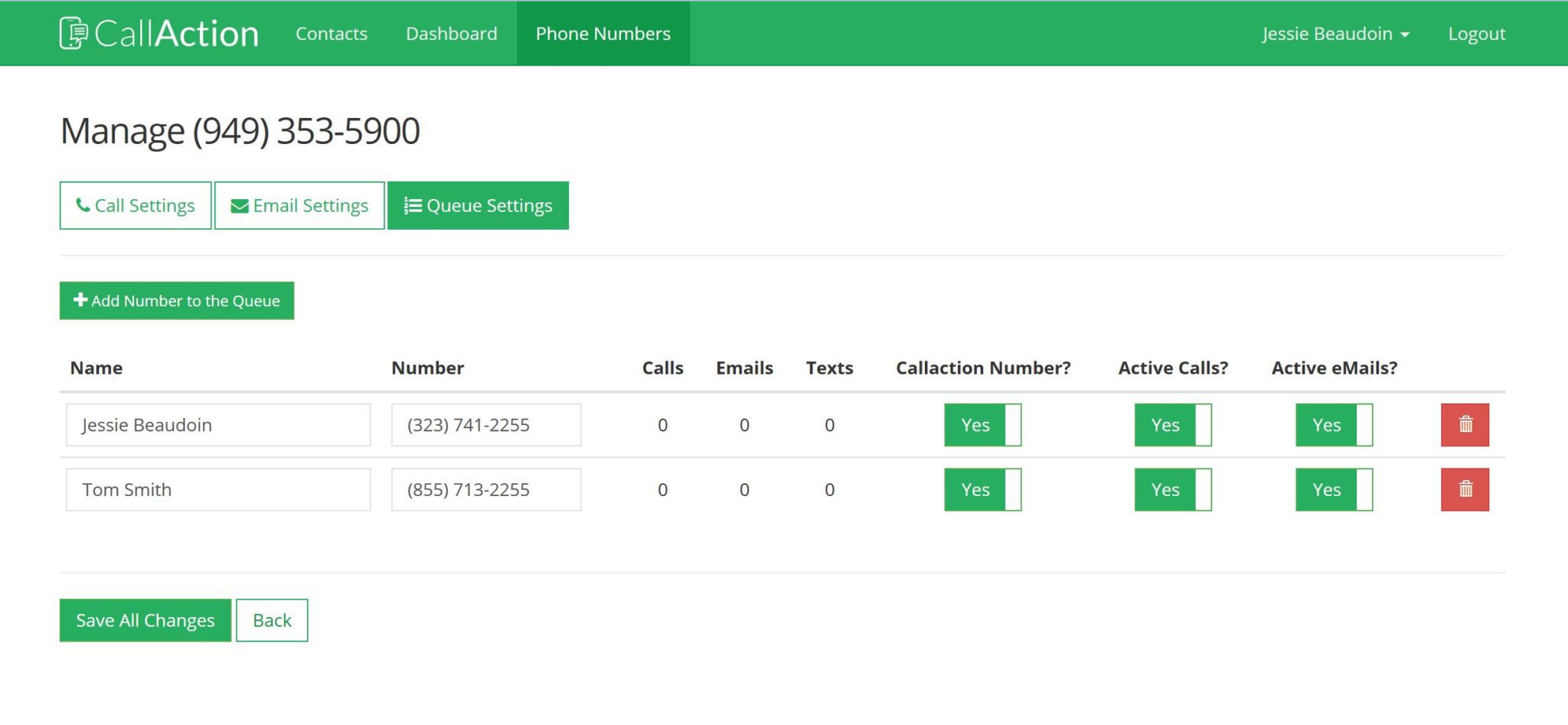 If the agent doesn't follow up, they too get a reminder from CallAction.
While this all sounds very "virtual assistanty," this software is a powerful lead management tool that's mobile-oriented and easy to use.
CallAction tracks all the text and email dialogue with dates and times. It can also forward incoming calls and messages to any actual assistants that help in the sales process.
As caller profiles pile up, lists can be exported to a number of popular CRMs via email address. It can work with Top Producer, BoomTown and Commissions Inc., for example.
Brokers can establish individual agents' custom phone numbers, determine how those leads are delivered and oversee from where the leads are emanating.
CallAction is smartly taking advantage of our unceasing love for mobile technology. If the device is always in your hands, so too should be your leads.
The software is much more robust than it appears initially, which had me concerned that it was negating its simple user experience with too much to worry about leveraging.
Knowing how your marketing spends are paying off is critical.
I was assured that the company will be offering features a la carte so all levels of real estate business can build a solution that works.
CallAction is a useful sales support tool to accompany agencies that use an array of outreach efforts in their marketing. Radio. Print. Web. Social media.
Knowing how your marketing spends are paying off is critical, and CallAction can assist you with that.
And a lot more.
Have a technology product you would like to discuss? Email Craig Rowe.