I believe good real estate photography will always be important. A new player in the on-demand economy, Onthr3 allows users to select and hire professional photographer for events on short notice.
Have suggestions for products that you'd like to see reviewed by our real estate technology expert? Email Craig Rowe.
Onthr3 is an app for ordering photographers on demand.
Platforms: iOS
Ideal for: All agents and teams
Top selling points
Affordability
Streamlines marketing efforts
Sharp user interface
Top concerns
Market availability (currently limited to Los Angeles)
What you should know
I believe good real estate photography will always be important.
Even though our phones are now remarkable photography tools, they still don't help people understand framing, lighting, and depth.
For your listing to be shown in its best light, consider using Onthr3  to order up a professional photographer.
The company interviews and checks the backgrounds of artists wanting to be part of its network. They are then sorted into one of three levels.
Level 1: Budding professionals: $60/hour.
Level 2: Experienced professionals of two to four years: $100/hour.
Level 3: Career professionals of no less than four years: $150/hour
App use and features
Photographers can do much more than take shots of a house. Many in the Onthr3 network will do events of all kinds, as well as portraits, products and other marketing needs.
Using the app is easy. Simply create an event up to one hour before start time by entering a few details, choose your photographer with a swipe right or left interface (thanks, Tinder), and then begin exchanging any other information directly with your selected professional.
Transactions are handled through the app, and the photographer's status can be tracked.
A gallery is available for review 12 hours after the event, and one photo can be edited for free. Final galleries are available usually after 72 hours.
Advantages to the agent
I like that agents who would use Onthr3 don't have to book weeks ahead to get on a photographer's calendar or worry about finding someone new for every type of need.
Besides listing photos, it would be cool to have someone show up for a closing to get high-quality shots of your clients, or to use the app to capture their move-in.
The very idea of availability opens a lot of opportunity for using a photographer to capture moments or marketing shots that we wouldn't otherwise consider worth the time, money and hassle.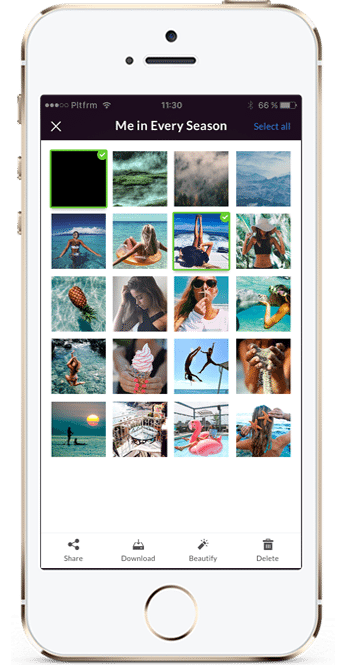 The company promises to handle internally on your behalf any complications that arise, such as someone acting inappropriately or failing to deliver images in a timely manner.
If your photographer isn't on time, the company will send a new person as close to your selection as possible.
The app is currently only available in Los Angeles, and in March, it'll be online in Dallas.
Have a technology product you would like to discuss? Email Craig Rowe.