Priority Matrix was built for large-scale enterprises to organize disparate teams and complicated projects but has good applicability to the real estate industry.
Have suggestions for products that you'd like to see reviewed by our real estate technology expert? Email Craig Rowe.
Platforms: Browser; iOS; Android
Ideal for: Tech-forward boutique real estate companies looking for a transaction and business workflow solution; companies seeking an alternative to Dotloop.
Top selling points
Highly customizable user interface (UI)
Saved project templates
In-app team collaboration
Visually-driven user experience
Top concerns
The software is endlessly applicable to any business, from managing small daily tasks to large-scale, months-long efforts. For many brokerages, it may be too much to tackle.
What you should know
Priority Matrix is based on the Eisenhower Methodology, a system of prioritizing decisions made popular by the former president.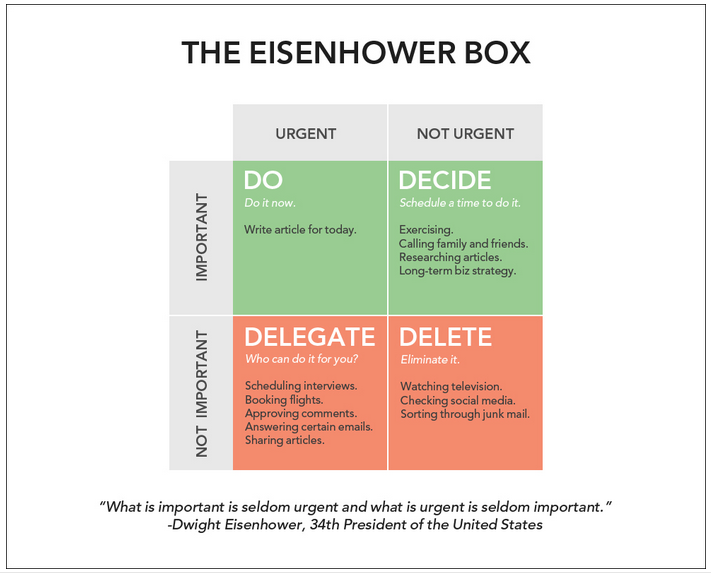 The software's interface is driven by an interactive version of Eisenhower's "priority matrix," a four-square grid, each section meant to deliver content for different stages of a project, not unlike the way Dotloop uses visuals to measure transaction progress.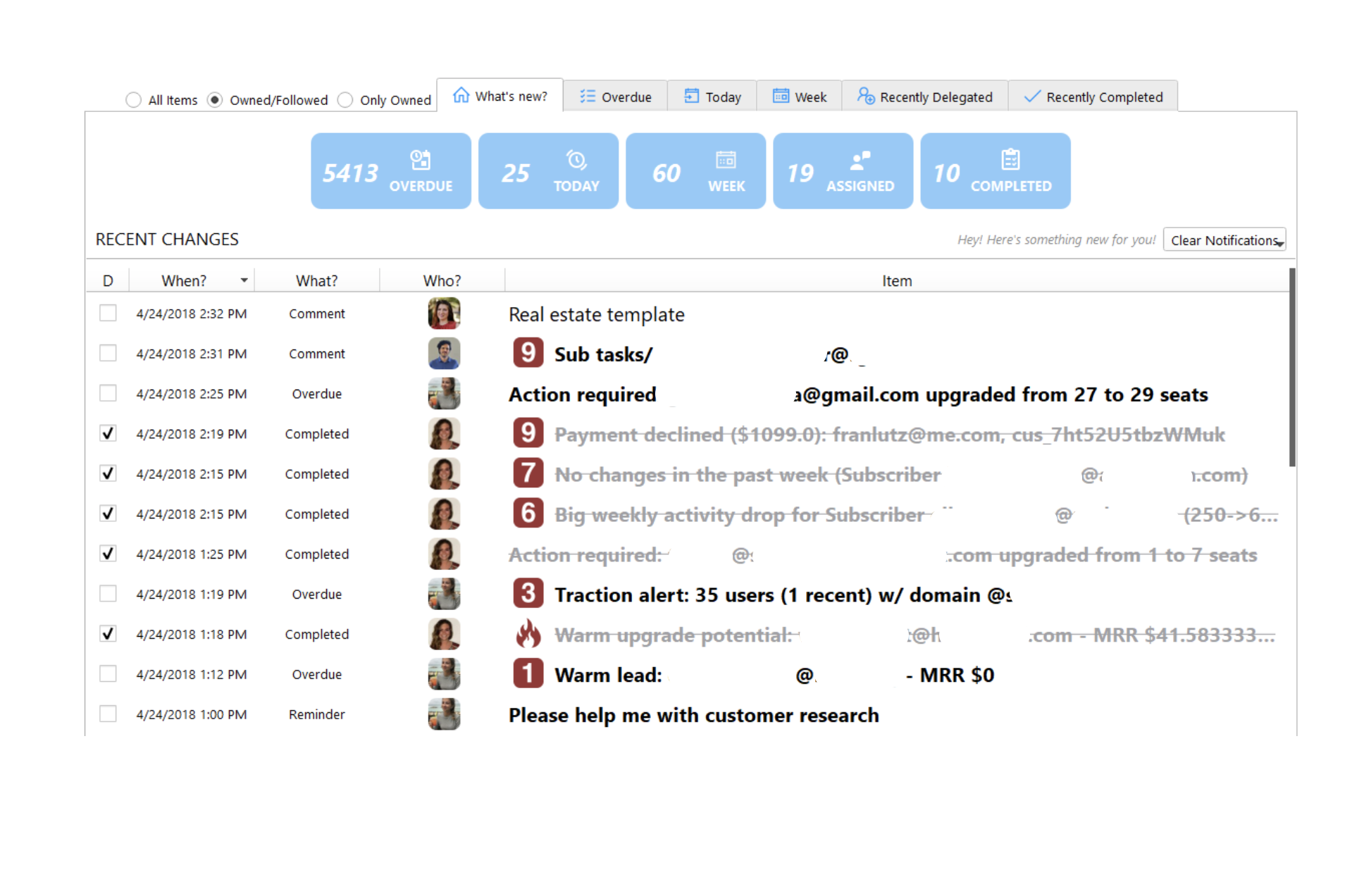 A new listing, for example, from left to right could read "Documentation," "Marketing," "Escrow," "Post-Close" or whichever terms an office uses to drive business. Each grid contains action items, lists, notes and content related to its title.
Or, used another way, each listing could have its own matrix, labeled as (we think) Eisenhower intended: "Do Now," "Do Later," "Delegate," and "Postpone" or in some similar fashion.
The left-hand navigation offers access to inbound messages, reports, a Gantt chart view into projects, a powerful calendar-based search interface and a master list view of current projects.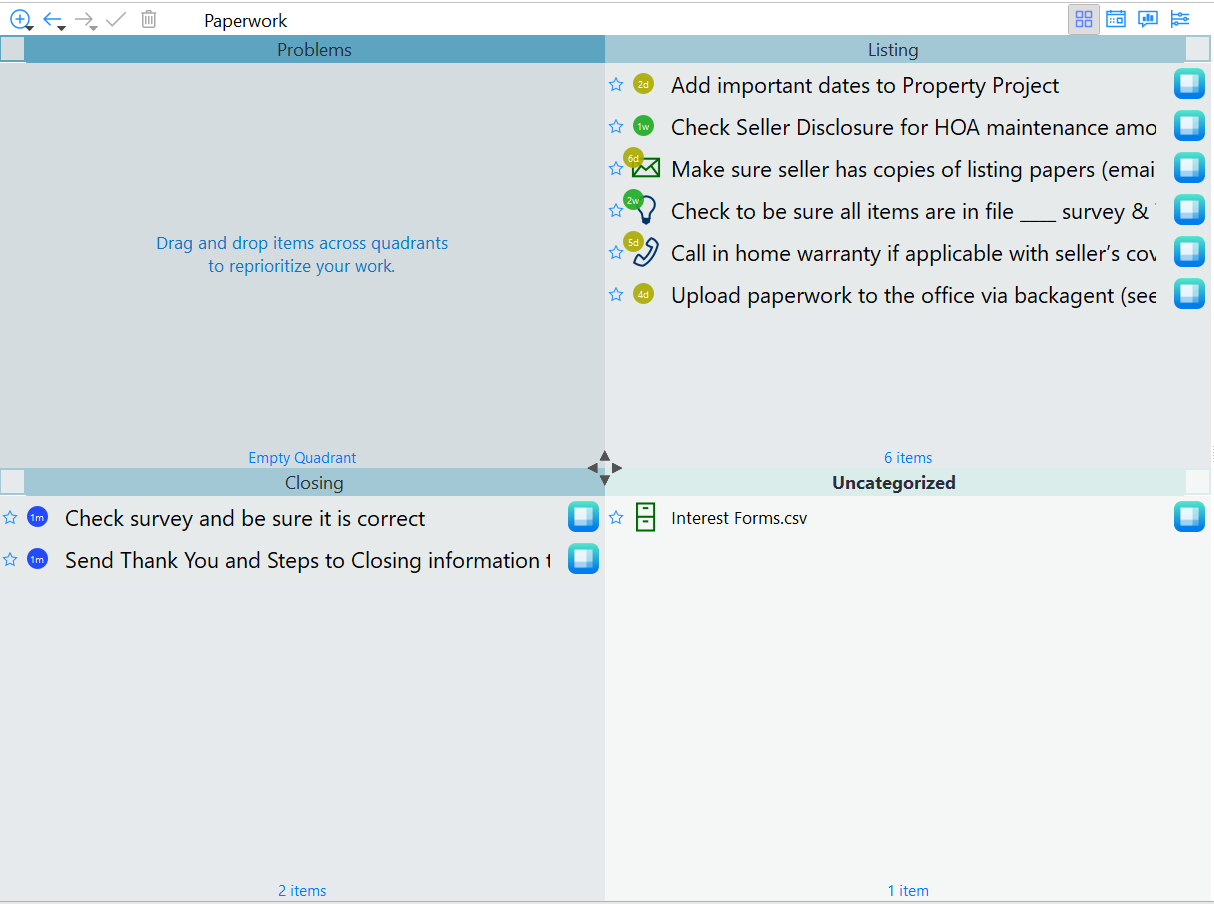 To the right of the matrix is the project detail menu, allowing users to dive deep into individual tasks within each quadrant (by selecting "Q2," for instance).
This feature would be ideal for examining when the last listing email was sent, or if any showings are scheduled for this week. Every person, document, number and note, by task, can be found here.
Users can create an intricate system of tags to further categorize projects and tasks.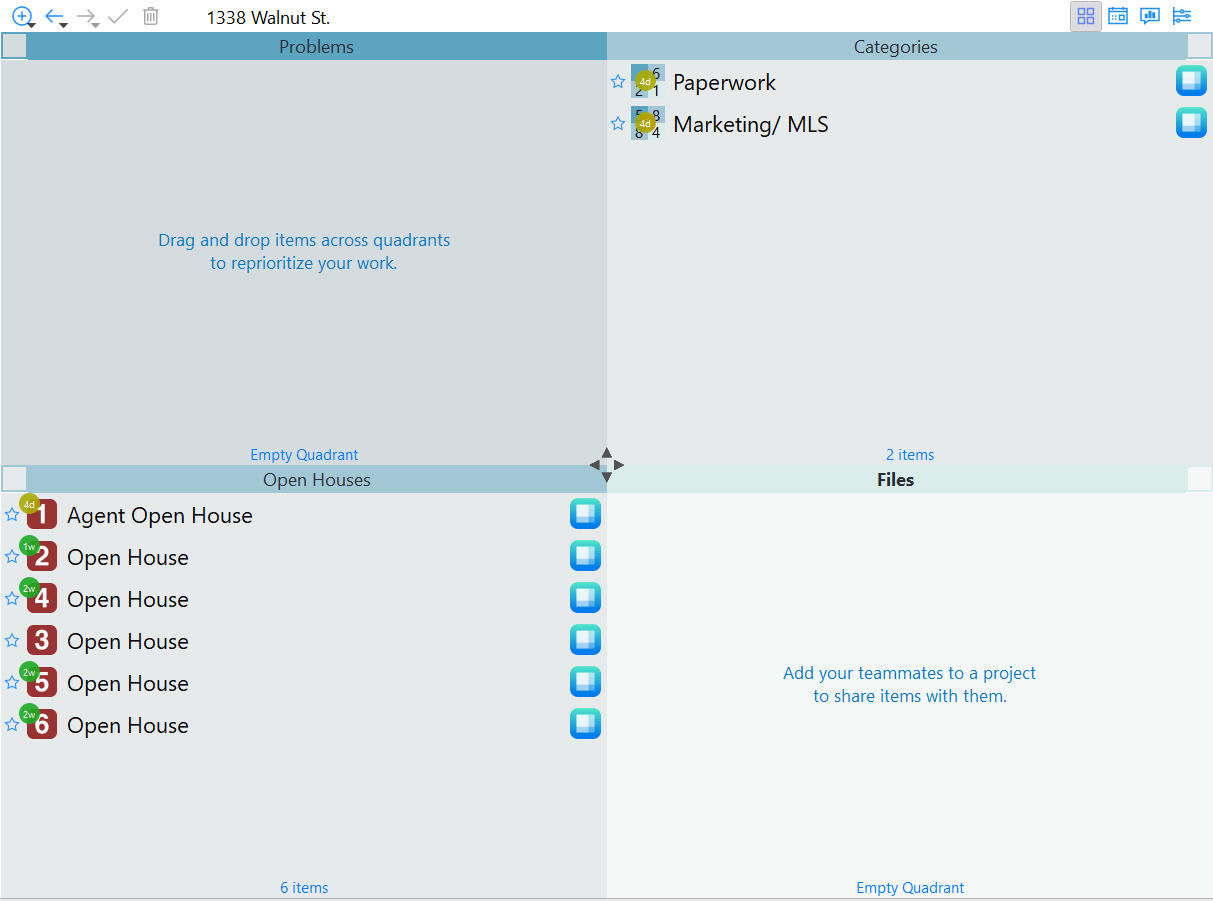 Tagging has become common in many customer relationship and transaction management tools, and I find them very valuable because they allow users to categorize critical business content using common language. And frankly, in a product with this many ways to access information, tags are critical.
There's a very sharp in-app chat module that allows for inviting and talking with team members, again per quadrant, task or action item.
The chat tool is flexible enough to replace Slack's powerful communication platform and resembles it in many ways by including document sharing, categorized chats, link and file embeds and email integration.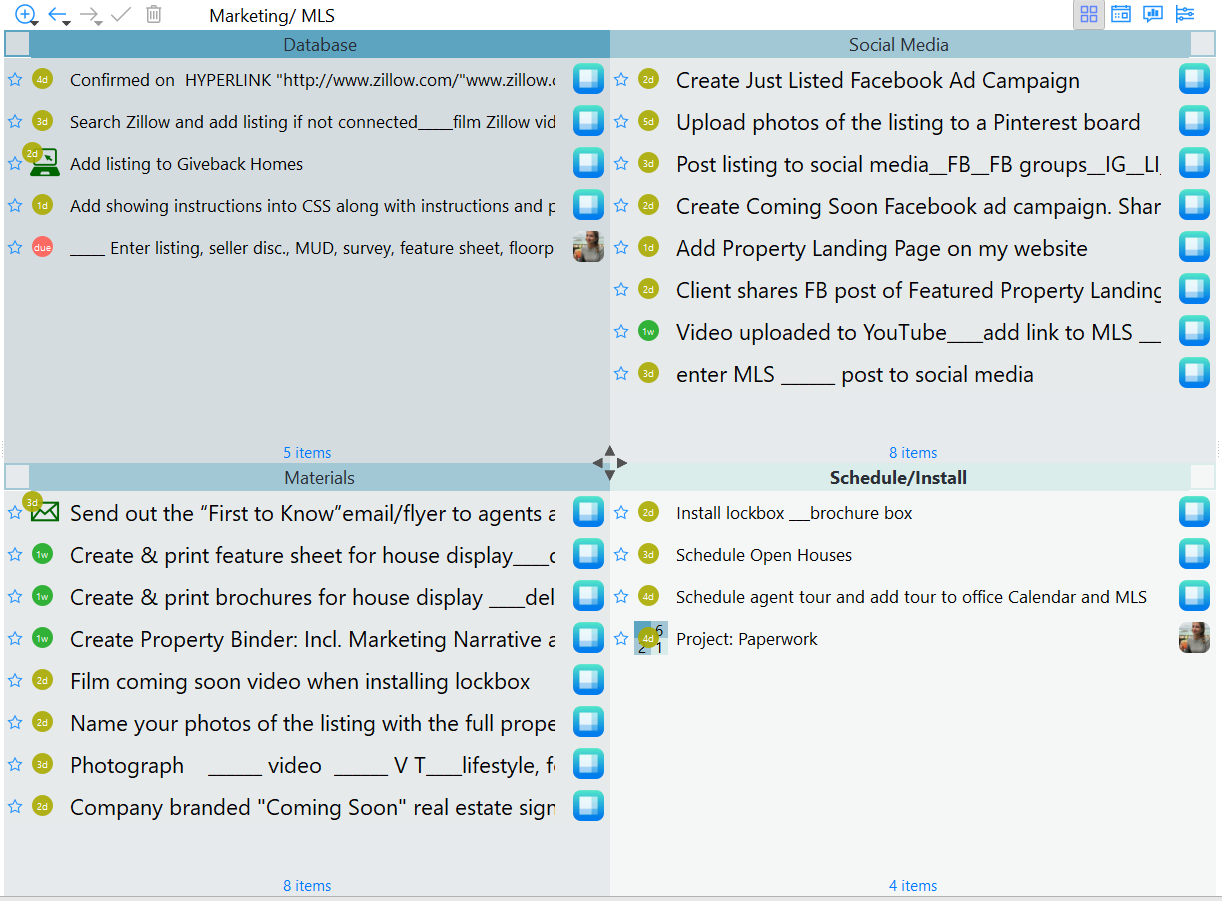 The chat tool can also be used to give commands to Priority Matrix, artificial intelligence (AI)-style. (Contactually has a similar feature in its CRM.)
Brokers and marketing managers would recognize value in Priority Matrix's intricate reporting tools — especially the horizontal calendar view tool.
The calendar is presented to users as a scrolling visual heat-map that varies the degree of "shading" on every day of every month to indicate the volume of tasks and deadlines looming. Hovering over a day reveals project details and gives access to its matrix views. I found it to be a very compelling visual communication device. Cool stuff.
This is a big, highly flexible enterprise software product. There's a good deal of value to be leveraged from it, provided your office is willing to give it the attention it needs. Priority Matrix would be best implemented in offices with designated technology officers or directors salaried for such tasks.
The company assigns customer success managers to new clients, and understands that the best way to benefit from software is to learn to use it. Multiple training sessions can be arranged, and the company introduces teaching new features as they are needed.
That said, I found Priority Matrix to be very intuitive. It's easy to see what leads where, and searching for information, people and dates its simple too. The color schemes and iconography are very effective user experience (UX) tools.
The product is exceptionally affordable for real estate offices, as it's pricing model is based on volume and built for large enterprises.
Costs start at $12 per person per month for up to 50 projects, a six-month history access and 1 GB of storage. Paying $24 per person per month offers much more, including 50 GB, Slack and Skype integration and three years of project tracking.
Have a technology product you would like to discuss? Email Craig Rowe.