Every year, Inman celebrates the most innovative technologies emerging in real estate — the tools and products that are moving the industry into the future. This year's finalists for the Inman Innovators Most Innovative Real Estate Technology category are coming up with new, different ideas to improve real estate every day.
Many of them will be taking the stage at Inman Connect San Francisco, July 17 through 20 at the Hilton San Francisco Union Square, and celebrating their achievements at the Inman Innovator Bash, July 19 at Verso. Here are some highlights from the 2018 class of nominees for the Most Innovative Real Estate Technology.
ArriveHome: ArriveHome is an app that expands on-demand showings to an entire MLS region, giving buyers more flexibility when it comes to their home search schedules — and there are perks for agents, too. ArriveHome combines MLS-powered home search with the ability to "hail" an available agent in real time to see a home immediately, providing unparalleled convenience for consumers while simultaneously offering agents a new avenue for finding clients.
BoxBrownie.com: Everyone knows that listing photos are one of the most important components of listing marketing in this day and age — but not everybody is a born photographer. BoxBrownie.com is a photo enhancement service that perfects the lighting and look of your property visuals using bracketing, item removal and exterior view enhancement to easily capture immersive interior photos that "wow" buyers and sellers.
BuyerDocs: As phishing has become increasingly common, buyers in the real estate industry have become increasingly exposed. One favored tactic of scammers is to request earnest money or down payments via email, copying every aspect of a legitimate email and fooling people out of thousands of dollars at a time. BuyerDocs is wire fraud prevention software developed by a wife-and-husband team. It protects buyers from fraud using the same encryption parameters that are standard at the National Security Agency.
Curate: Not sure how staging will help highlight a home's best features — or having trouble selling listing clients on the idea and expense of staging? Curate is a virtual staging app produced by Sotheby's International Realty. It features a selection of augmented-reality interior designs, ranging from modern living rooms to traditional dining rooms, and it enables consumers to virtually swap styles and test them out.
Down Payment Resource: Down Payment Resource provides partner agents with a program that generates leads and helps agents demonstrate value by giving buyers deep information about the down payment loan and grant programs they qualify for in their state — and how to secure that money. It's a win-win for buyers (who learn about down payment opportunities they'd likely never find on their own) and for agents, who can demonstrate their value and be a bit of a hero to their clients.
HelloAlex: HelloAlex is a lead cultivation app for agents that uses artificial intelligence and automation to nurture leads and maintain interaction from contact to contract. It uses Facebook Messenger, email, text, postcards and ringless voicemails to reach out to leads and engage them in a conversation, keeping track of responses and passing the lead over to a live human when it reaches the limits of its ability to help (which are surprisingly high).
Homesnap: Homesnap offers apps for both consumers and real estate agents. Consumers can browse listings, keep tabs on their favorites and send notes to agents, keeping buyers and agents on the same page throughout the process. For agents, there's Homesnap Pro, which creates slick and digestible CMAs and pulls MLS history information for clients when listing a property or considering placing an offer on a home for sale. And it doesn't hurt that Homesnap's top-notch user interface is appealing and easy to navigate.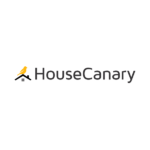 HouseCanary: HouseCanary builds predictive analytics products for home valuation and uses them to help streamline the transaction process. The company's Agile Appraisal product uses big data to give an appraiser a solid foundation for appraisal, highlighting any property anomalies that require human attention and bifurcating the process so humans can use data to make better decisions. It uses public records and MLS data in addition to unique data sources that help determine a home's value, such as the view from the property and its proximity to significant local landmarks and areas of interest.
Interact CE: Interact CE, a Seattle-area startup, has developed an entertaining online simulation for real estate agents to meet their continuing education requirements. The software employs a concept called "gamification" to convert dry and often boring subject matter into a 21st-century learning experience, and its ability to teach clients about topics like ethics using real-life situations they might have encountered helps them understand how the abstract continuing education applies to what they do every day.
Jigglar: Jigglar (founded in Australia) is a marketing design tool that helps agents create beautiful, engaging social media posts, marketing collateral and more. It has more editing flexibility than other web-based design competitors and is specifically geared toward a real estate agent's needs and audience, offering fields and features that other industries don't always need but that are downright critical in real estate marketing.
WFG's MyHome: The closing process can be overwhelming for clients, but WFG's MyHome is making it more transparent for its users. WFG's MyHome is an online portal that connects agents and homebuyers with the search and escrow process, outlining every step of the journey and documenting when it was completed. It's available in all markets where WFG (Williston Financial Group) has title offices, and it offers client dashboards for buyers and sellers in addition to an agent dashboard where agents can keep track of their deals and what's happening with all of them.
See the rest of the Most Innovative Real Estate Technology finalists.