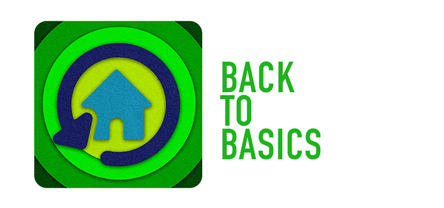 This April, one of Inman's most popular recurring theme months returns: Back to Basics. All month, real estate professionals from across the country share what's working for them, how they've evolved their systems and tools, and where they're investing personally and professionally to drive growth in 2022. It's always smart to go Back to Basics with Inman.
Pulse is a recurring column where we ask for readers' takes on varying topics in a weekly survey and report back with our findings.
It seems that everyone is thinking about teams these days — starting one, joining one or running one. To hear people talk, you'd think there was something magical about the structure of a team or the concept itself. However, all teams are not created equal, and not all teams are equally successful.
As we wound down Back to Basics Month and geared up for Teams, we wanted to know: What's the biggest mistake teams are making right now? What's hampering their growth and effectiveness? Have you been part of a dysfunctional team yourself? What did you learn from the experience? You shared your insider and outsider perspectives, including the following:
Not knowing each other's talents and what they love to do best and easiest. Usually, a task is assigned to whomever is available the quickest, without regard to whether that person is the best to do that task or not. The rainmaker should find each person's talents and let them work in their strengths, not in their weaknesses.
Just adding people for the volume
Not communicating directly and effectively
Training the competition
My fear is for those teams that are set up to distribute incoming leads to their buyers agents and with the severe decline in inventory this is sure to cause agents to drop out of the business. We are teaching the members of the team how to cultivate their own leads. This is incredibly necessary as of today 4/27 in the Cincinnati MLS there are only 1161 single family homes for sale and over 7500 licensed agents to sell them. 
Lack of infrastructure and support for the agent
I think the biggest mistake teams are making is not disclosing to the public how they actually work. They don't explain the agency aspect of being on a team and in many cases, they don't understand it themselves. I also think that people who join a team (often new agents who are looking to learn the business) don't take the time upfront to learn how they will get paid and often they don't put their agreements in writing (how will the leads be divided up, what is the split, will you have access to the transaction coordinators/listing coordinators). Once they start getting busy, they don't like the split they are getting or how the leads are being divided and they become angry and often feel stuck and don't know how to work it out. I often see the team leaders taking advantage of the newer agents — financially and also poaching leads.
Share your thoughts about teams in the comments below.