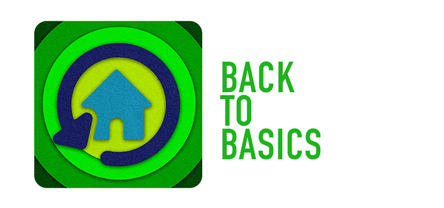 There's so much noise out there on how to navigate a challenging market. This April, let Inman help you cut through the clutter to make smart business decisions in real time. All month long, we're taking it Back to Basics and finding out how real estate pros are evolving their systems and investing personally and professionally to drive growth.
Enes Yilmazer is a content creator and real estate influencer who rose to fame through his real estate channel on YouTube. He started his career in real estate development and investment in Texas before moving to Los Angeles to pursue a career in real estate brokerage. However, after posting his first real estate video on YouTube in 2019, he quickly realized the platform's potential and prioritized it.
Yilmazer's passion for real estate began at a young age when he was fascinated with the American dream and the real estate market in the US. After buying his first home at 21 and remodeling it, he fell in love with the process and decided to pursue a career in real estate. He met his long-time business partner Mikey in Texas 9 years ago through a mutual group of friends.
In 2020, Yilmazer decided to step away from being a real estate agent and focus full-time on being a content creator due to the conflict of interest it posed. He has since built a large portfolio of real estate investments and continues to help close friends with their passion projects in development.
Yilmazer attributes his knowledge of real estate design and finishes to his hands-on experience developing and flipping homes in Texas and his obsession with being knowledgeable about all aspects of construction, design, and development. He advises aspiring real estate agents to learn all sides of the industry, find a mentor, and work for them in any capacity, no matter how small.
Yilmazer has assembled a team of 20 members based out of their house in Sherman Oaks to help run his growing business. The rapid growth of the business presents new challenges every day, but Yilmazer credits his team with being the best in the world and helping to overcome them.
Yilmazer's team is known for producing high-quality YouTube videos showcasing luxury real estate properties. The team's unique process sets it apart from others in the industry. Agents or developers who want their property featured on the team's channel can email them with the details. The team will vet the opportunity and pass it on for review.
There is a fee involved, but it varies depending on the nature of the content and the circumstances of the shoot. For example, a shoot in Italy for a documentary would cost more than a shoot in Los Angeles.
On average, a shoot requires at least 36 hours, which means two shoot days with two eight-hour shooting windows. However, the number of hours can vary depending on the property's size and uniqueness. For example, shooting a private island with a rich history could take five days, while shooting a modern 20,000 sq. ft. home could only take two days.
Before a shoot, Yilmazer puts in at least 15 hours of notes and research. This number can rise to 60 to 100 hours for special content or unique assets. Additionally, the team has creative pre-production meetings to determine the vibe of the shoot and what they want to capture.
Yilmazer never uses a script or teleprompter, instead relying on his knowledge and expertise to guide the shoot. Identifying properties, researching, filming, and editing takes time and effort, with most shoots being in the works for six to eight months and some taking up to 18 months to complete.
For agents who want to create tours of their listings, Yilmazer advises that they should be passionate about real estate as there are many obstacles to overcome, such as obtaining permission from owners and dealing with legal restrictions. As for establishing oneself as a local expert, the knowledge speaks for itself, and the team advises just starting and continuing to learn.
Initially, the properties featured on the channel were on broker tours, but as the channel grew and the quality of the content improved, private appointments were set up with owners to shoot their homes. Today, the team receives around 50 requests per week to shoot properties around the world.
The average price point of a property featured on the channel is in the $40 to $100 million-plus range, with some outliers that make the cut due to their architecture, celebrity ownership or other unique features. On average, the team shoots one and a half properties per week, varying the number of shoots depending on the team's workload and projects.
Yilmazer's team has a unique and thorough process for creating high-quality YouTube videos showcasing luxury real estate properties. With a passion for real estate, extensive research and preparation, and a focus on creating unique content, the team has established itself as a leader in the industry. If you haven't already, be sure to subscribe on YouTube.
Brandon Doyle is a Realtor at Doyle Real Estate Team — RE/MAX Results in Minneapolis and co-author of Mindset, Methods & Metrics – Winning as a Modern Real Estate Agent. You can follow him on Twitter.