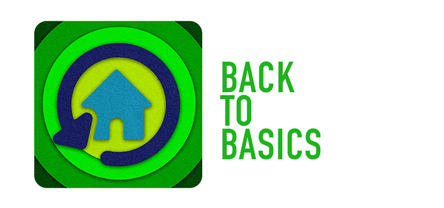 There's so much noise out there on how to navigate a challenging market. This April, let Inman help you cut through the clutter to make smart business decisions in real time. All month long, we're taking it Back to Basics and finding out how real estate pros are evolving their systems and investing personally and professionally to drive growth.
"I have to keep up with all the trends, or else my Instagram won't work!"
False.
If there has been anything to learn over the last several years when it comes to Instagram, it is that there will always be a "new" trend, but the purpose of the platform will remain the same. Connect, build relationships, and focus on being as authentic as possible.
So why are so many people still focused on vanity metrics such as followers, how many likes and views they get, or going "viral?" The reality is that many of those metrics can be purchased and offer little to no value to you in the form of money in your bank account.
The big question is this: Are you having conversations in your DM's every day that are leading to potential opportunity and conversion?
If not, let's dig into what the number 1 thing is that you can do to make sure that your Instagram is a platform that remains a lead source for you forever.
Focus on connecting through conversation
There is a lot to say about what to post, but the key ingredient to the longevity of your account is how you connect after you post.
If we break down opportunities to connect, there are three that stand out:
Connect when someone starts following you
This is not an open door for you to send them a message saying, "Thanks for following me." It is however a chance for you to look at their content, see if they have a story up, and then send them a DM based on the content they shared.
In the best-case scenario here, you would engage with something they have posted on their feed and engage with a story they have up by sending a genuine reply that ends up in their DMs.  This will open the door for further conversation with someone whose ears are perked to you already since they just started following you.
Set aside time for daily engagement
The second is in your daily engagement. If you want to get engagement, you must give it. Period. But how?
Identify a category for each day of the week, Monday through Friday. These categories should be your ideal clients. If you have multiple, space them out for each day.
Then break each day down into different accounts, hashtags and geotags that will allow you to find and engage with people who fit that ideal client category. Once you have this built out, execute the 45/20 rule: 45 comments and 20 story replies per day. This will allow you to engage with purpose and with people who could bring you business.
Small talk is key here, so do not rush the "ask." If you focus on connection in your engagement, the ask will organically happen, and it will be an easier yes from the person on the other end.
Set aside a day to re-engage
The third opportunity for connection comes from re-engagement. What that means is spending a day of your week just going back and re-engaging with people you have had conversations with in the past. This may mean people you have met in real life at an event, started following each other on Instagram, but then the conversation never continued.
Your re-engage day is the perfect opportunity to open the door back up to these people. This also allows you to scroll back through and find conversations in your DM's that naturally fizzled out or came to a stopping point.
The easiest way to re-engage them? Go to their page, see if they have posted something new or have a new story up, and engage genuinely. The conversation will re-ignite on its own.
All three of these opportunities for connection focus on one main thing: Connecting, not selling. If you start engaging with purpose on the platform but do so instantly, expecting to convert or to get leads, you will not engage as authentically as you should.
The person on the receiving end will feel the desperation in your messages, and they will also be able to sense disingenuousness. Engage without any expectation other than connecting.
You get to choose how you show up while engaging. Some will choose more wisely than others. 
Nobody wants to spend time and effort on something only to then have it last a short time before you are on to the "next" thing.
Make Instagram your forever thing, and focus on building the framework of it correctly, and you'll never be concerned about missing the "trend" boat again.