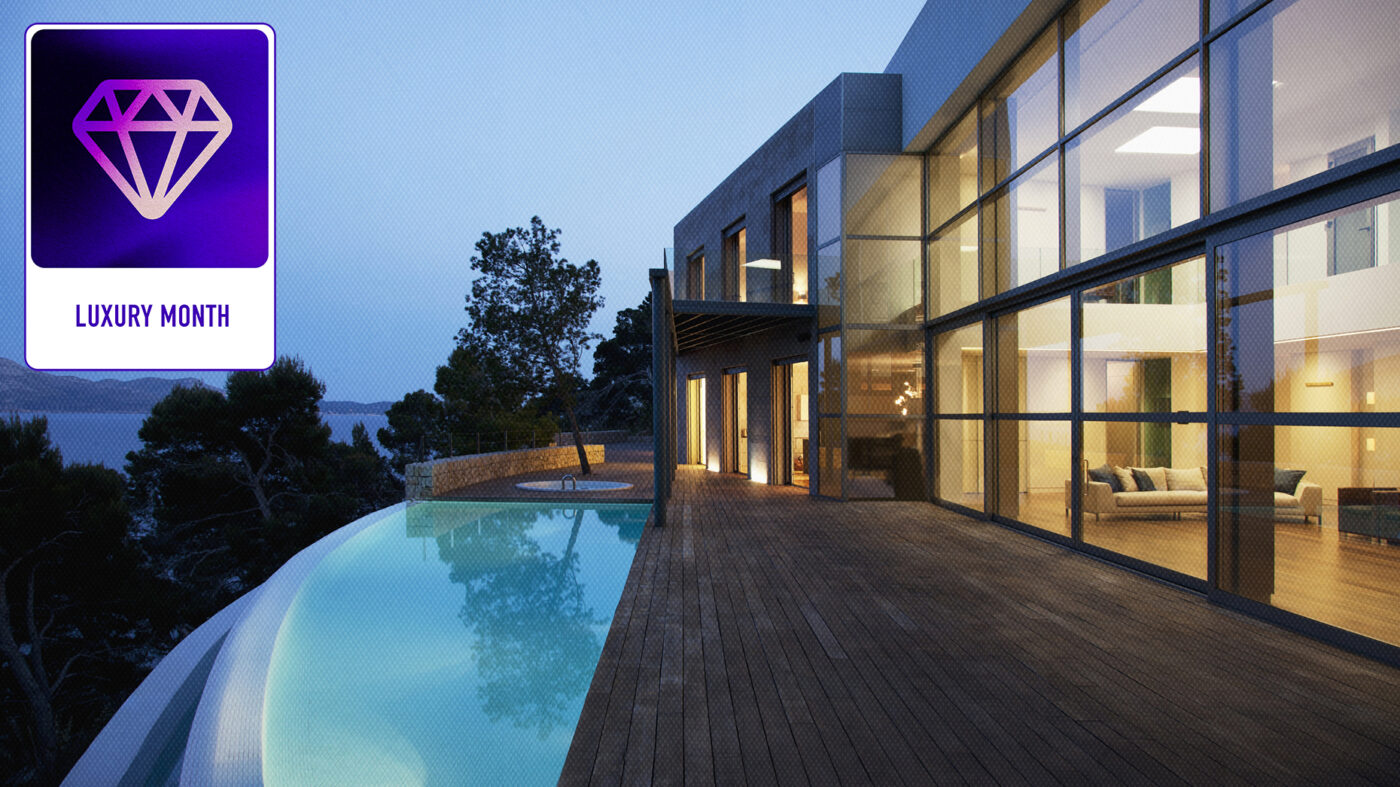 Any luxury agent will tell you that the strength of your career is as good as the vastness of your network. So, if you're starting to build your contacts, here are a few tips to help you hit the ground running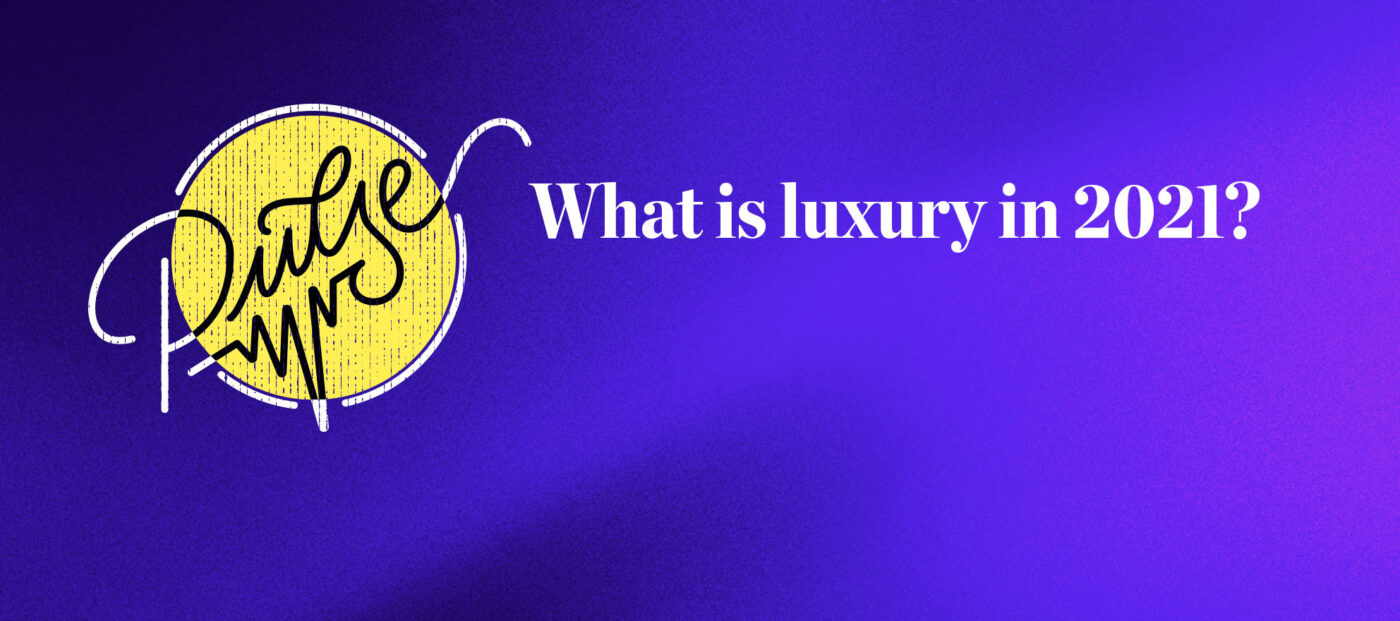 What's the most critical evolution luxury real estate has experienced? What's most vital to luxury clients today? Here's what readers (OK, reader) said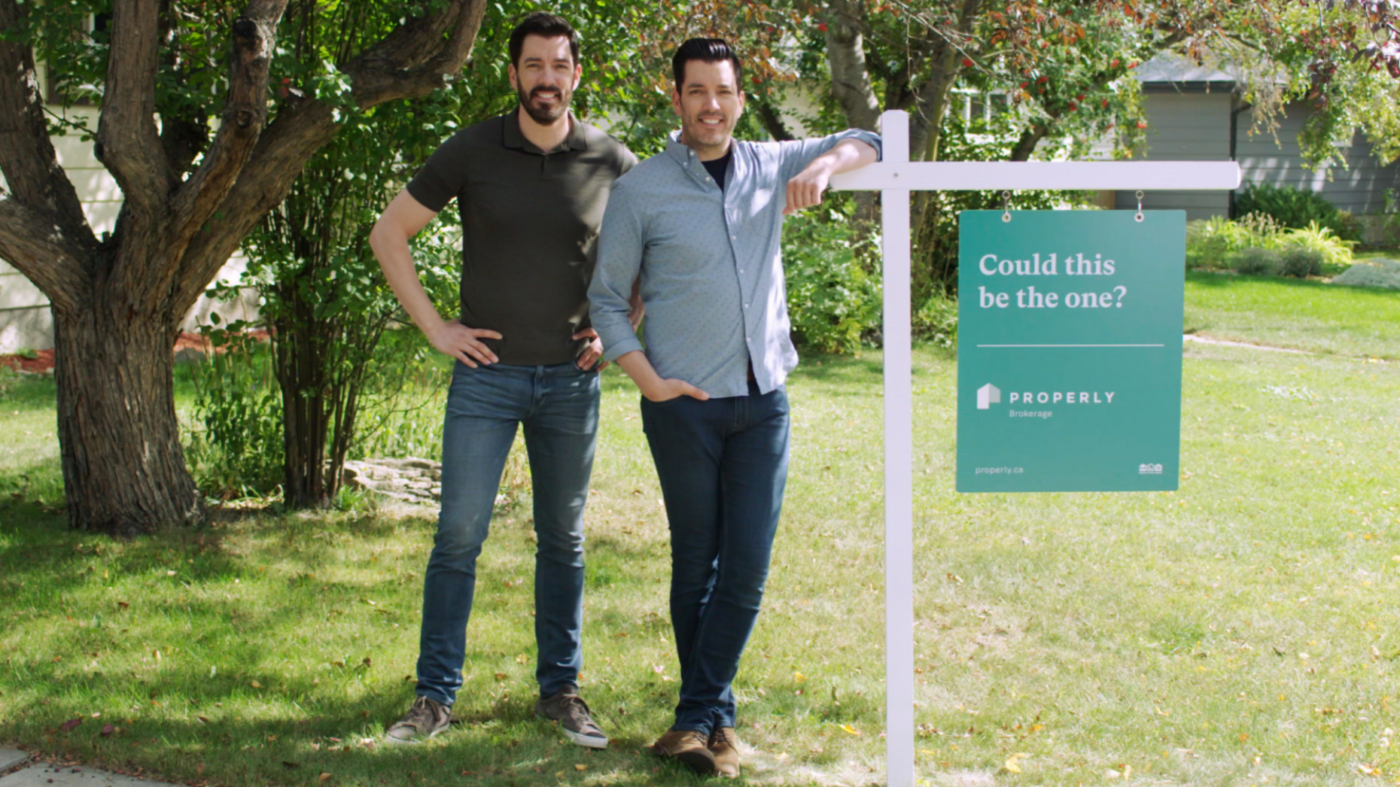 The Canadian home resale startup raised $100M in funding in September 2020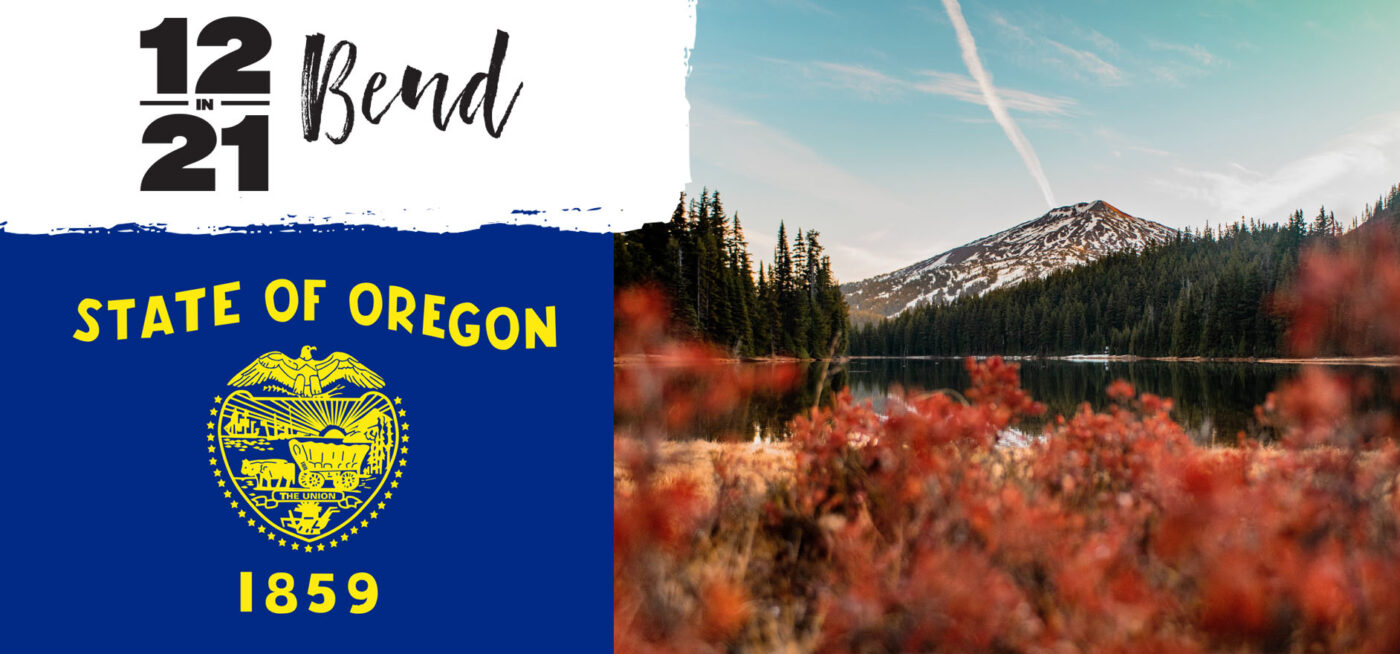 With plenty of cash and high incomes, young professionals from bustling metros have made a big imprint on the sleepy ski town of Bend, Oregon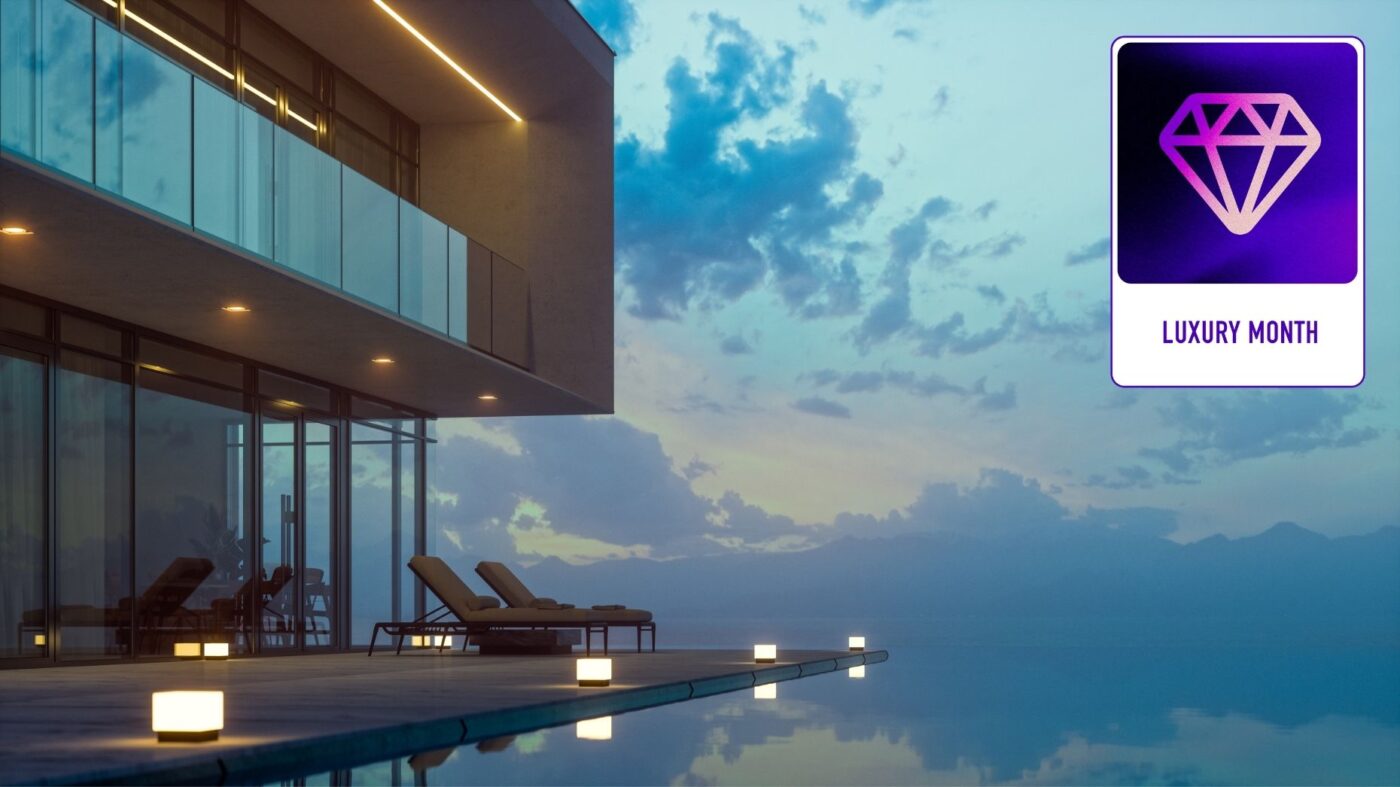 Join Inman this month for insights on how top producers broke into luxury, the biggest sales of the year and the hottest new trends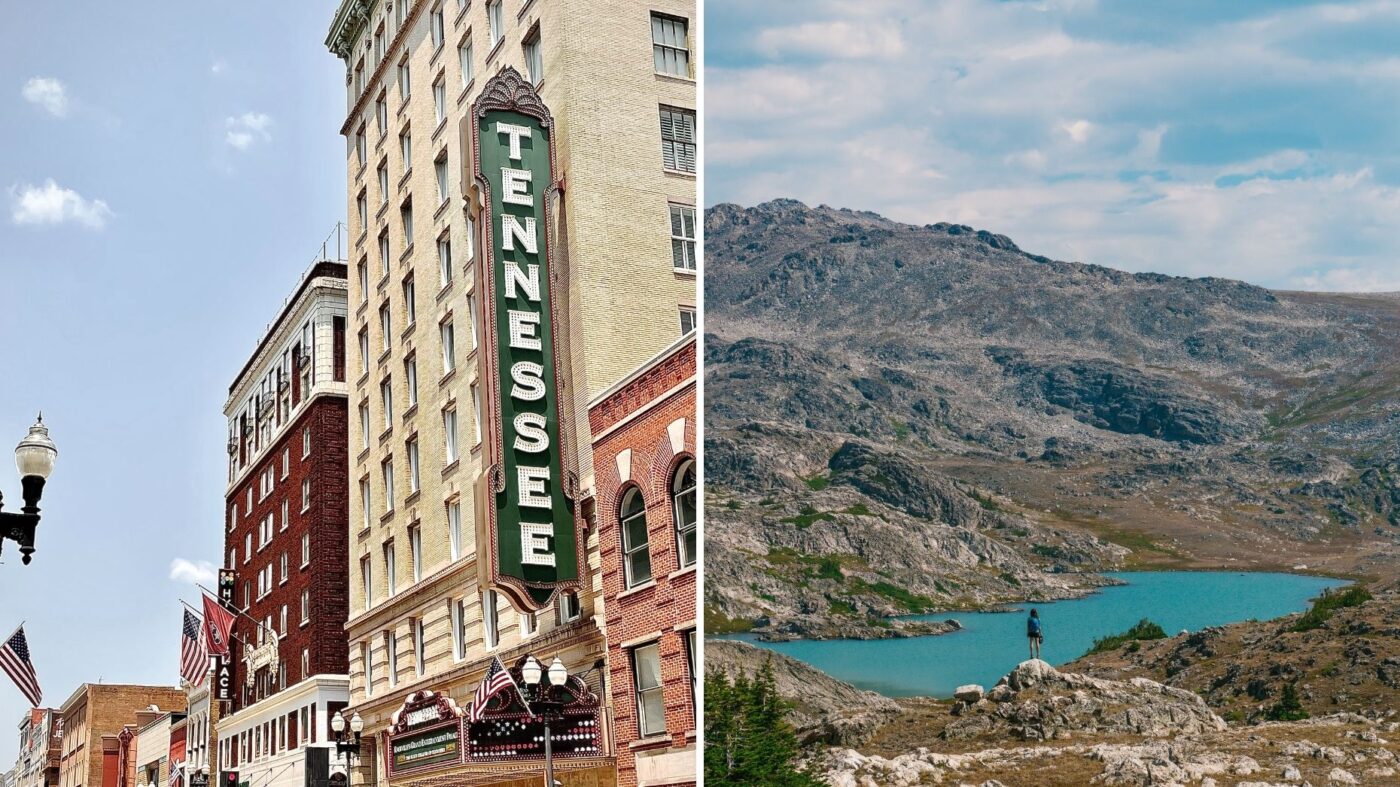 The new offices will build on the brand's existing presence in those states, in Nashville and Jackson Hole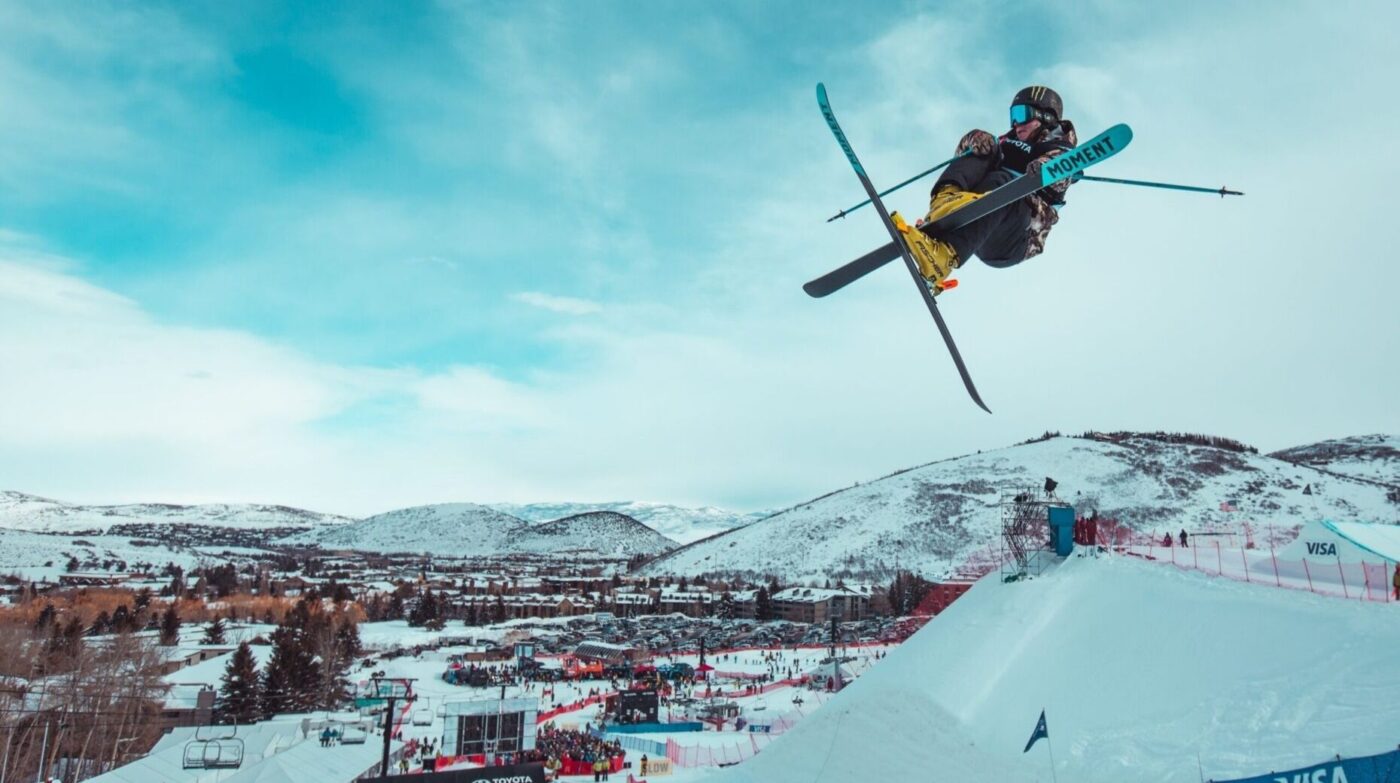 Citing data from Optimal Blue, Pacaso reports that median second home prices in Summit County, where Park City is located, have gone up 20.5% year over year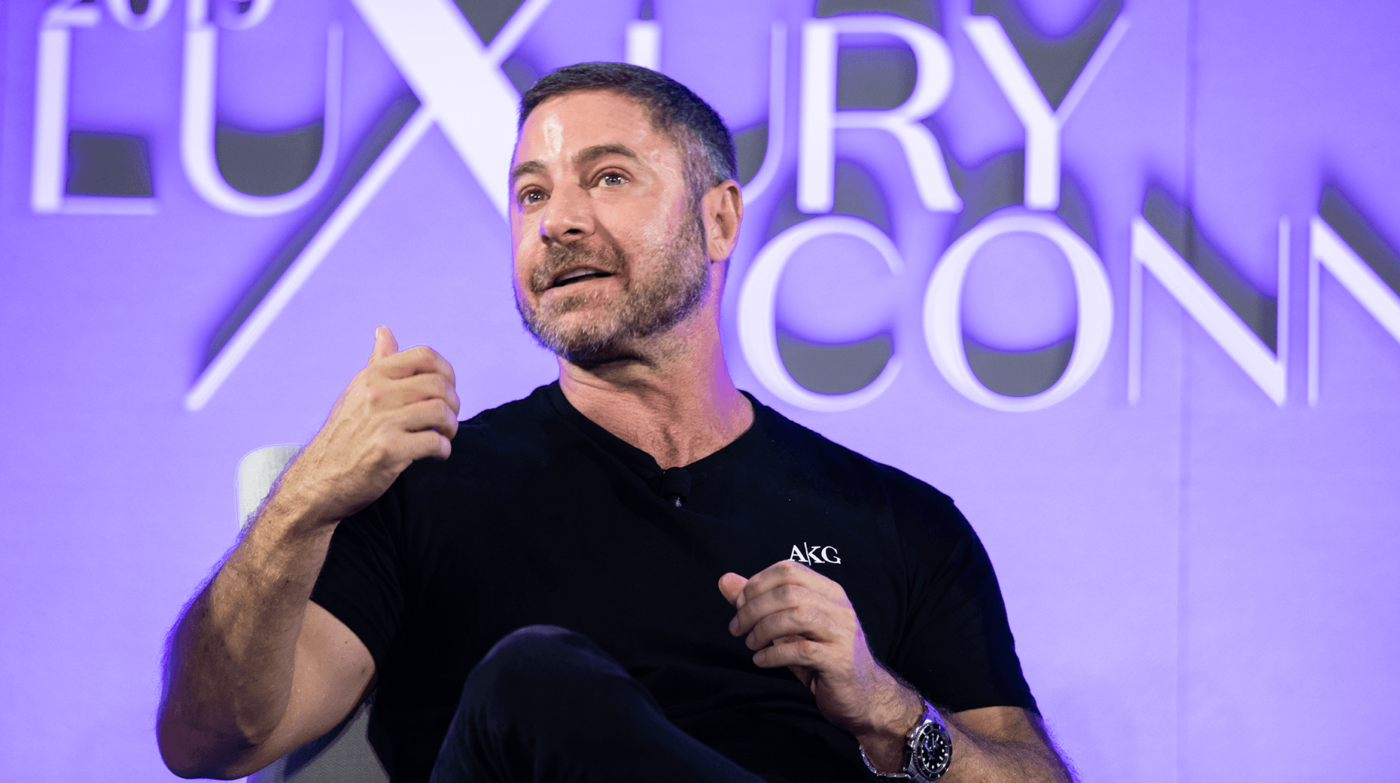 Join us for Luxury Connect, Oct. 25-26, in Las Vegas to find out secrets on how to navigate tricky conversations, price homes right, and manage client expectations with Tami Pardee and Aaron Kirman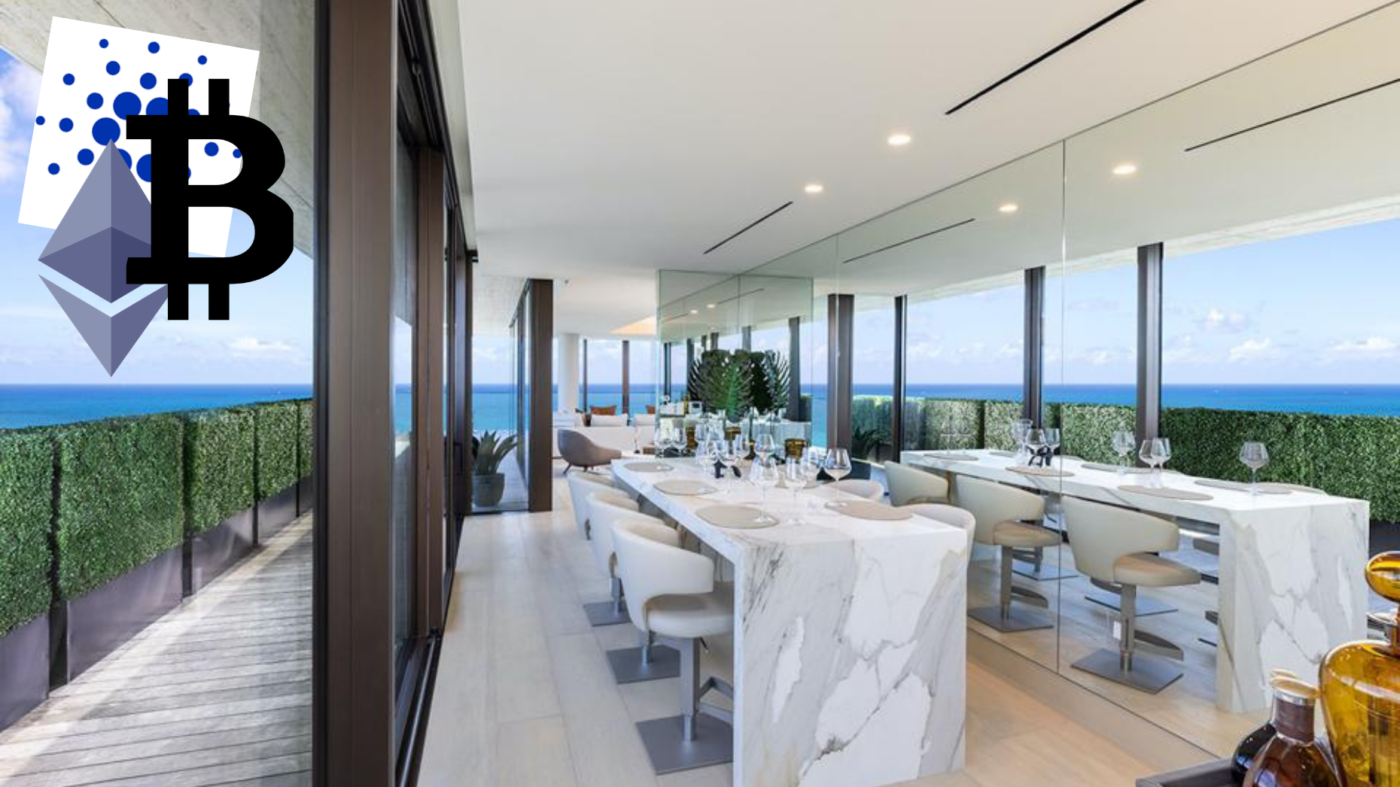 After 4 short months, the 5,067-square-foot lower penthouse unit of Arte by Antonio Citterio in Miami is returning to market. Once again, cryptocurrency bids are accepted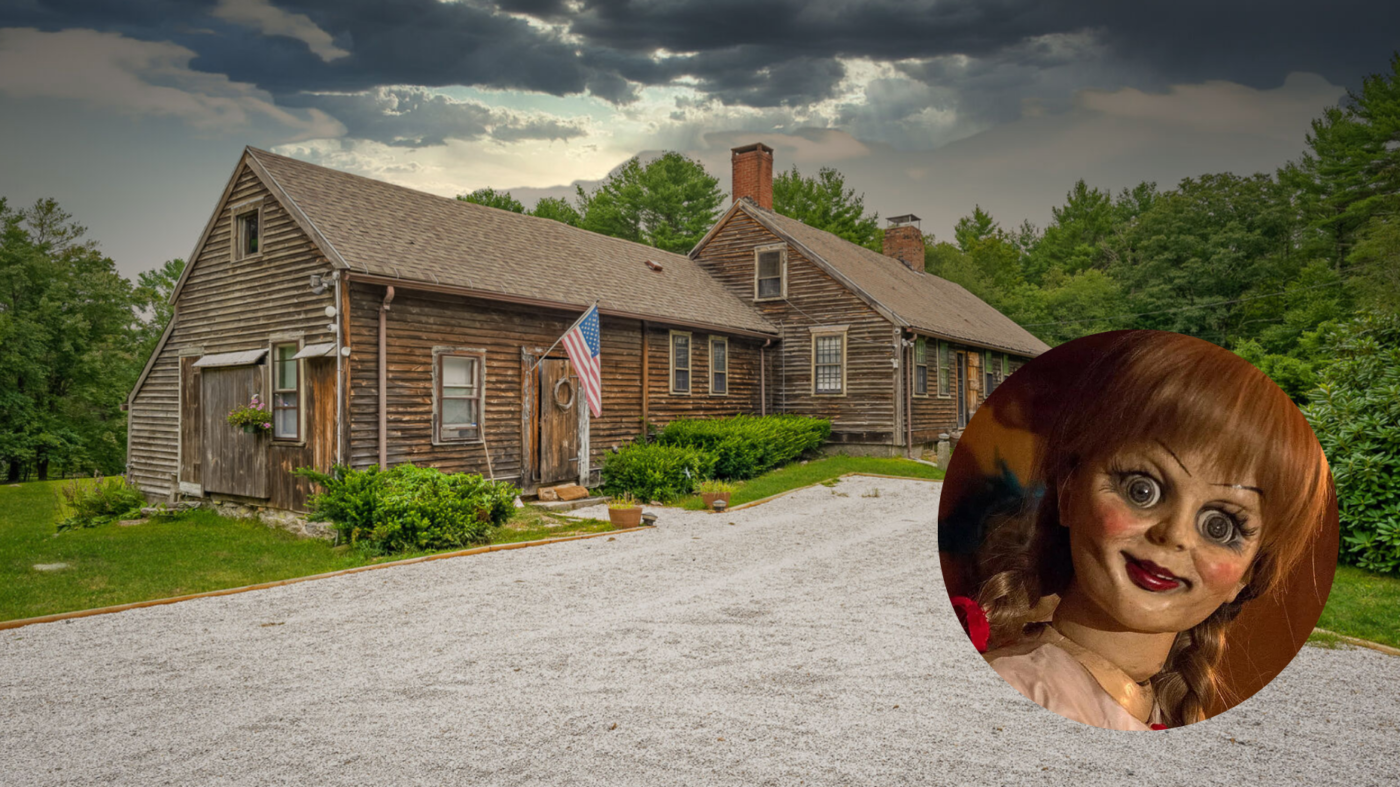 The owners of the country's most famous haunted house, a 285-year-old Rhode Island estate made famous by the 2013 horror flick 'The Conjuring,' is on the market for $1.2M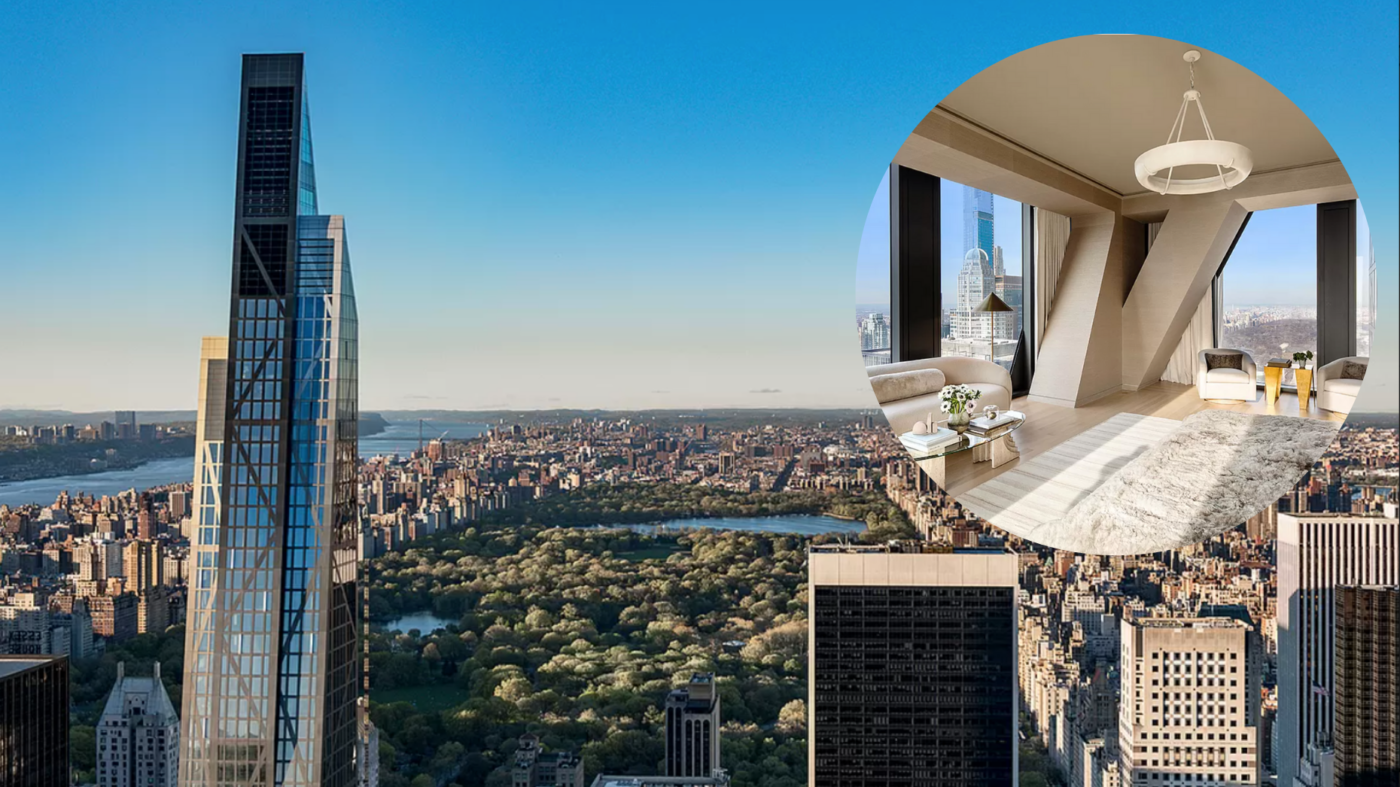 The penthouse unit of 53 West 53, also known as the glass skyscraper above New York's Museum of Modern Art, has a new owner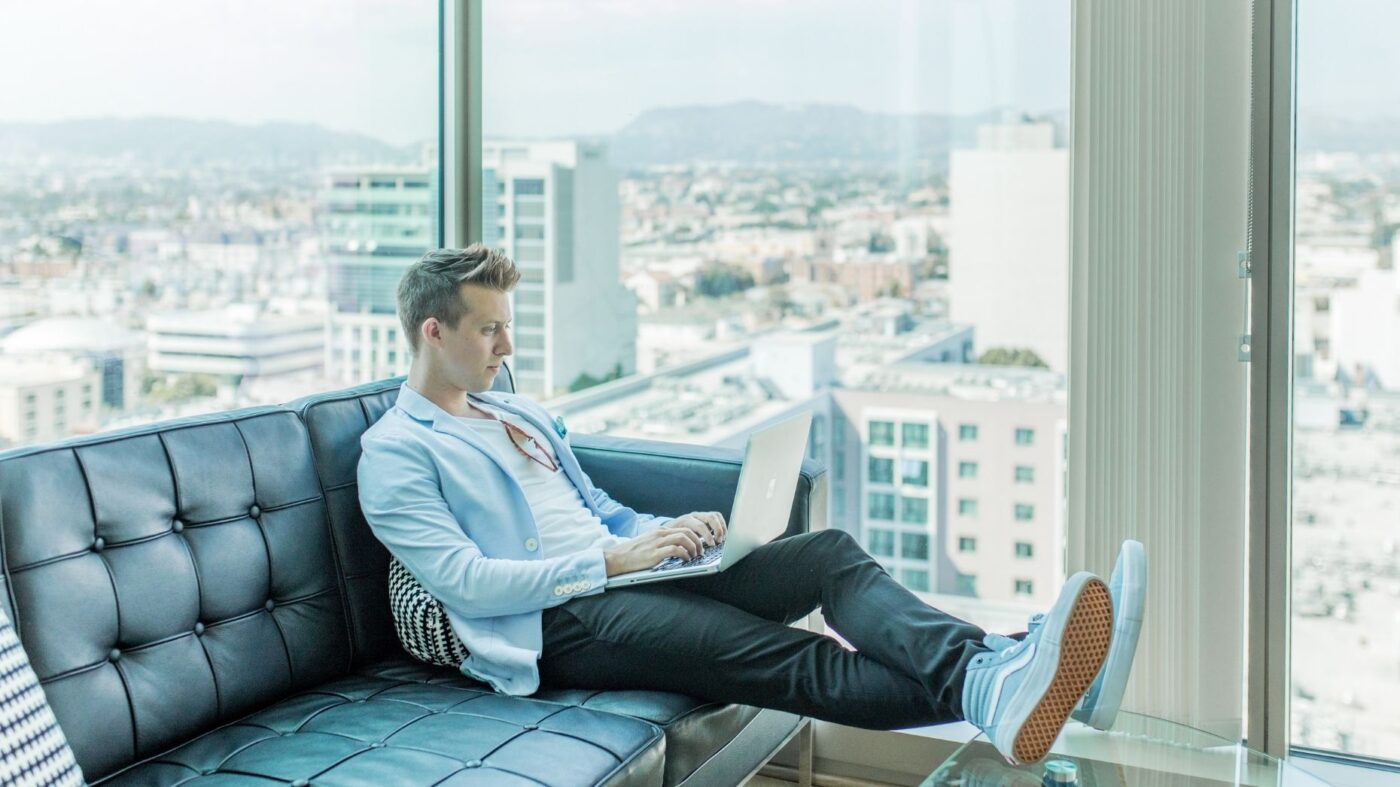 In 2020, nearly half of homesellers were baby boomers or part of the silent generation, but through the next year, a whopping 80% of luxury sellers will be millennials and Gen Xers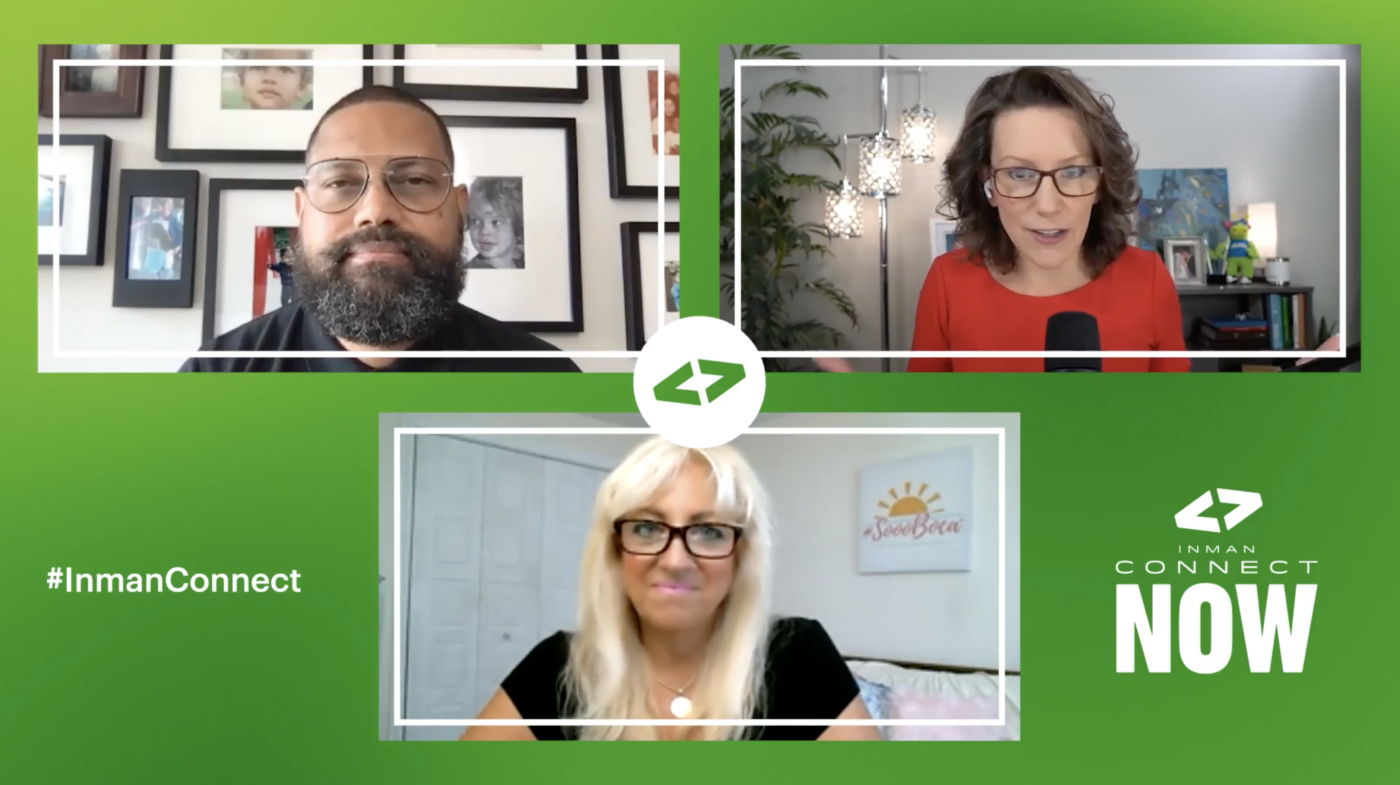 Top real-estate agents gave their insight into building a personal brand at a recent Inman Connect Now session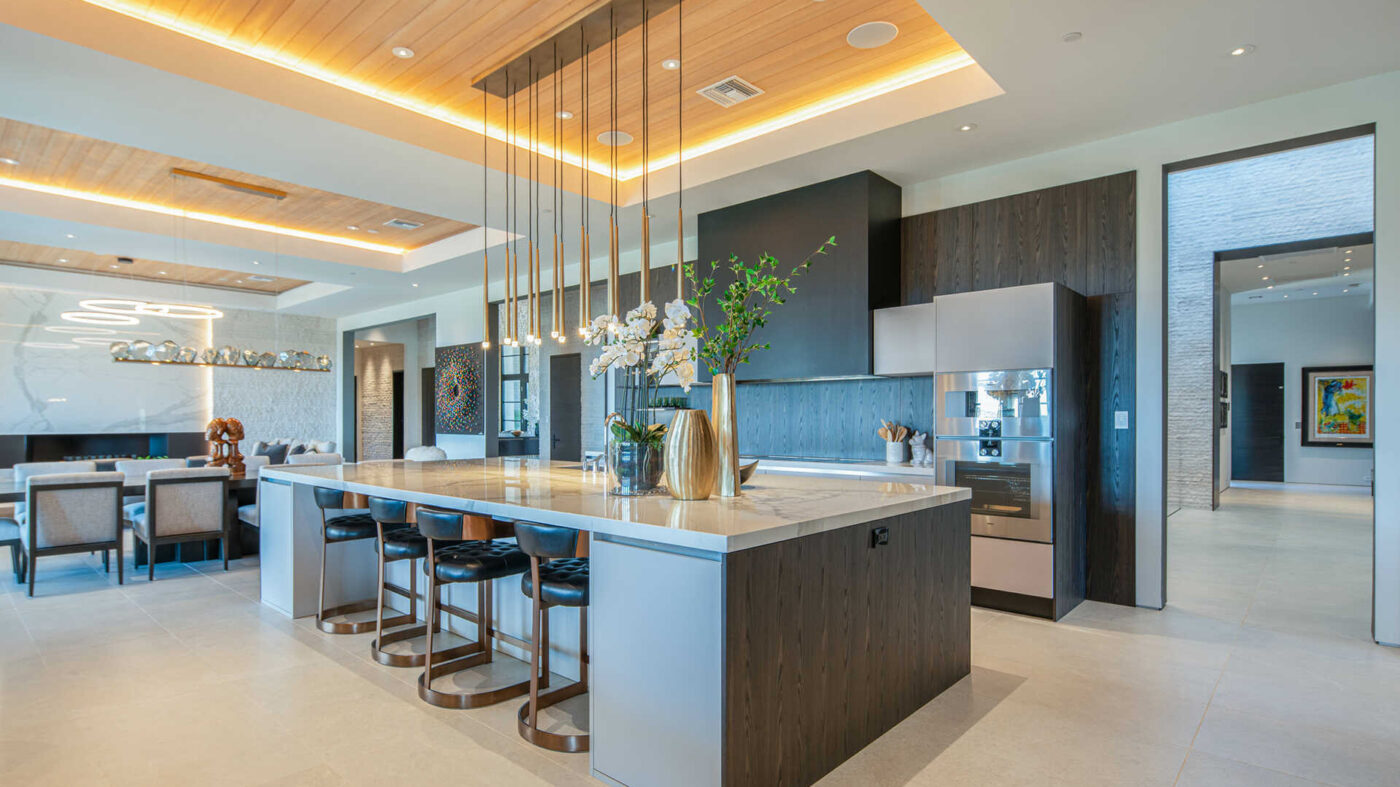 It takes unwavering confidence, social-media savviness and superior relationship-building skills to navigate (and successfully complete) one of the highest recorded sales in the state — especially as a new agent. Here's how Siena Dorsey of The Agency did it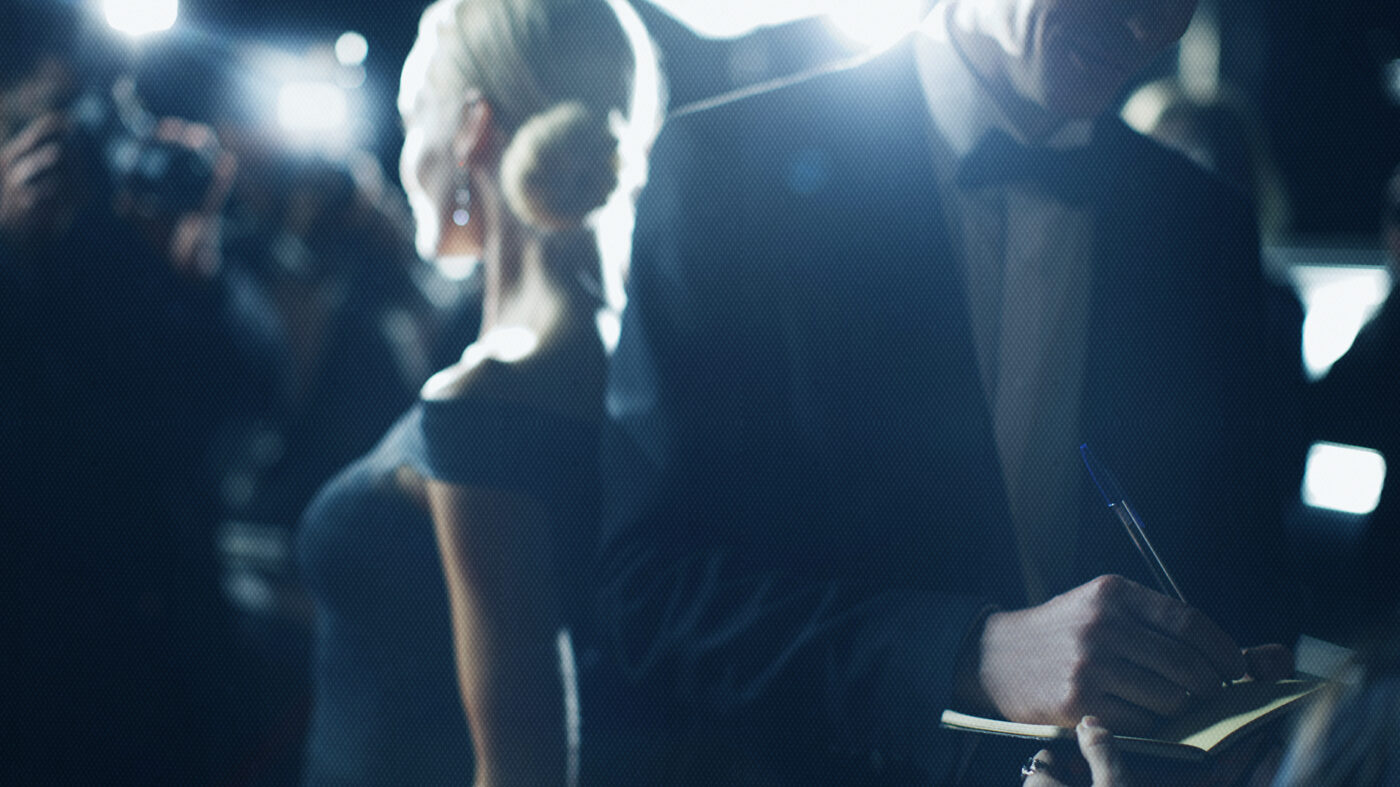 Helping celebrity clients find their dream homes can be tricky. What's the right approach? How can you impress? Who's the VIP in the entourage? Here are a few tips for real estate agents to make an impression and ensure repeat business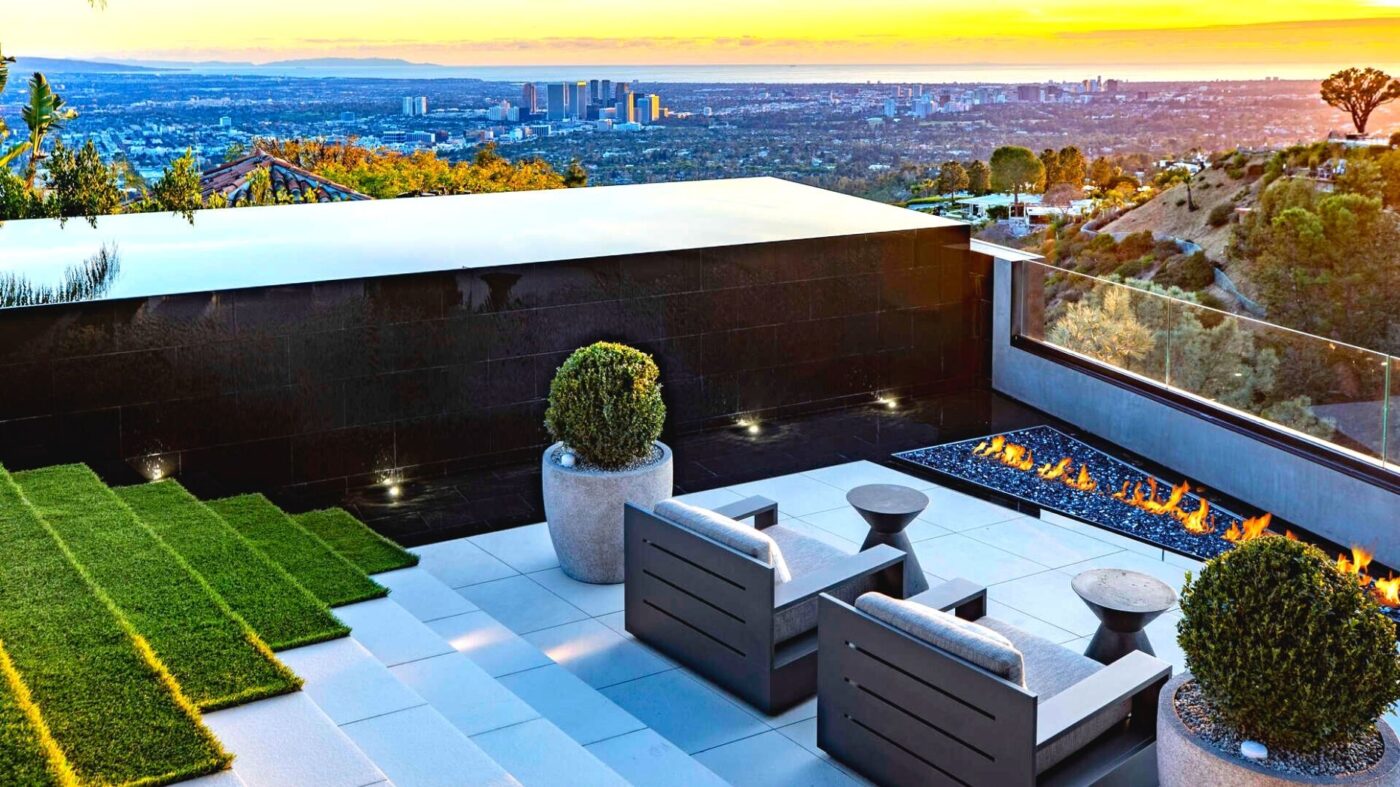 Opinion
Having space and wellness areas, home entertainment capabilities and interconnectivity are the most fashionable luxuries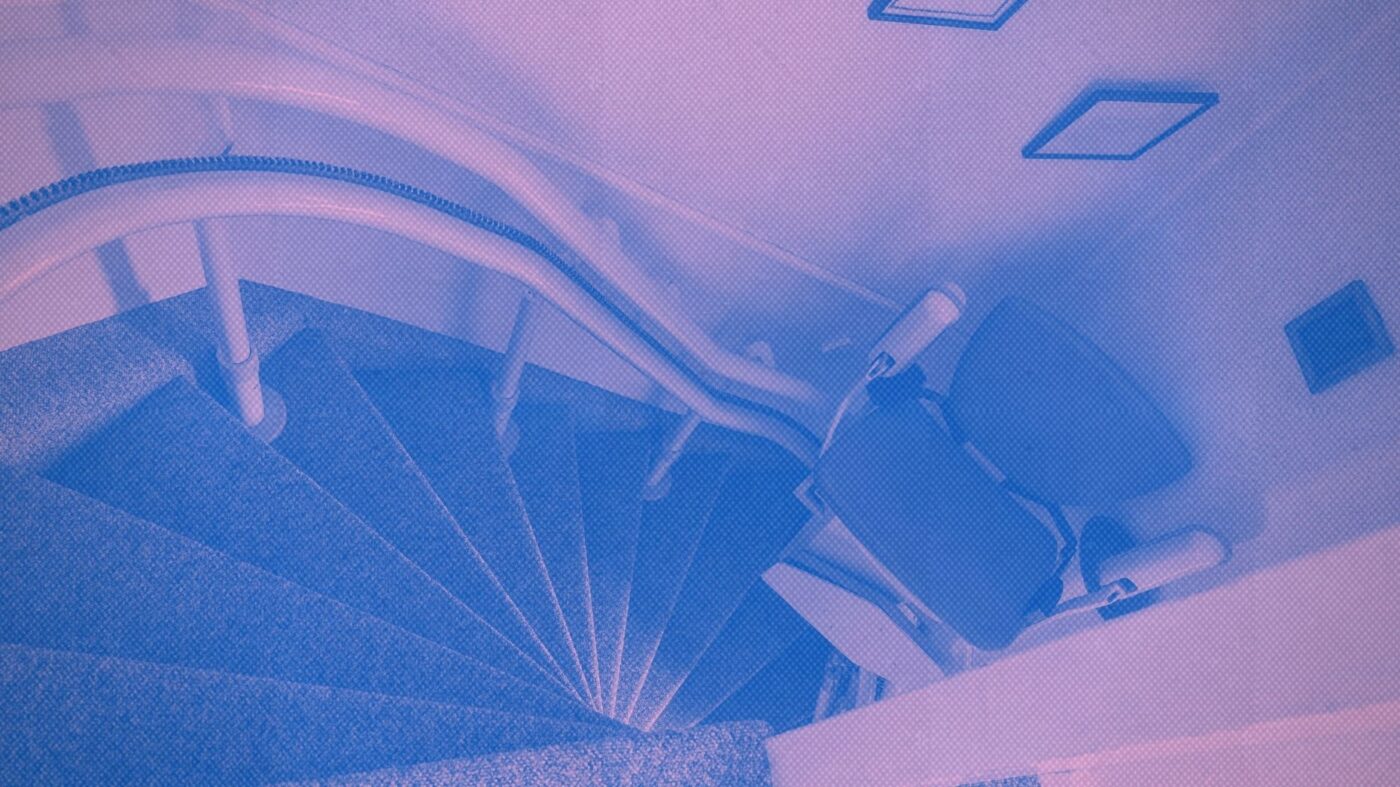 Here's what you need to know to suggest stair lifts as an alternative means of traveling safely between a home's floors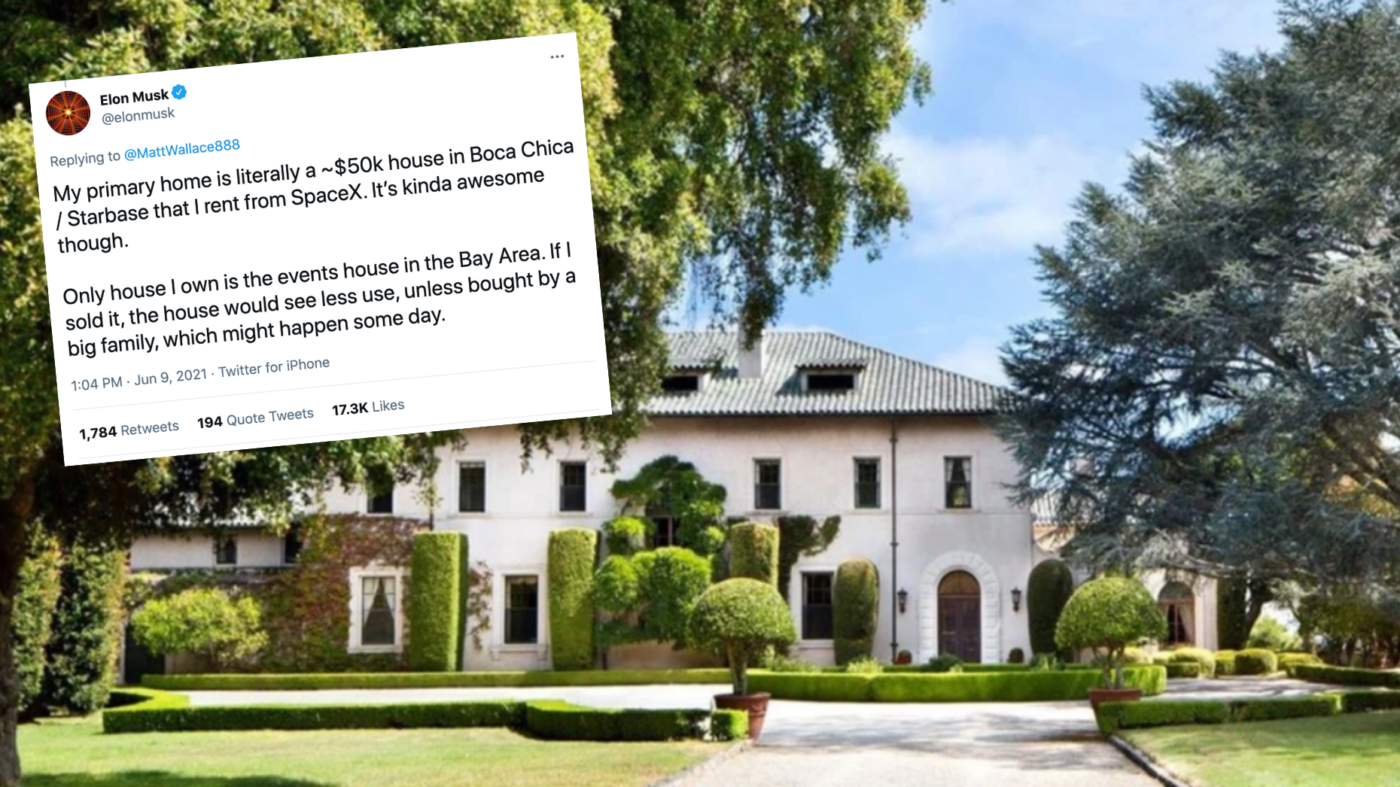 Since vowing to unload all 'Earthly possessions,' Elon Musk has sold nearly $100M worth of real estate since 2020. But he can't seem to part ways with this Bay Area gem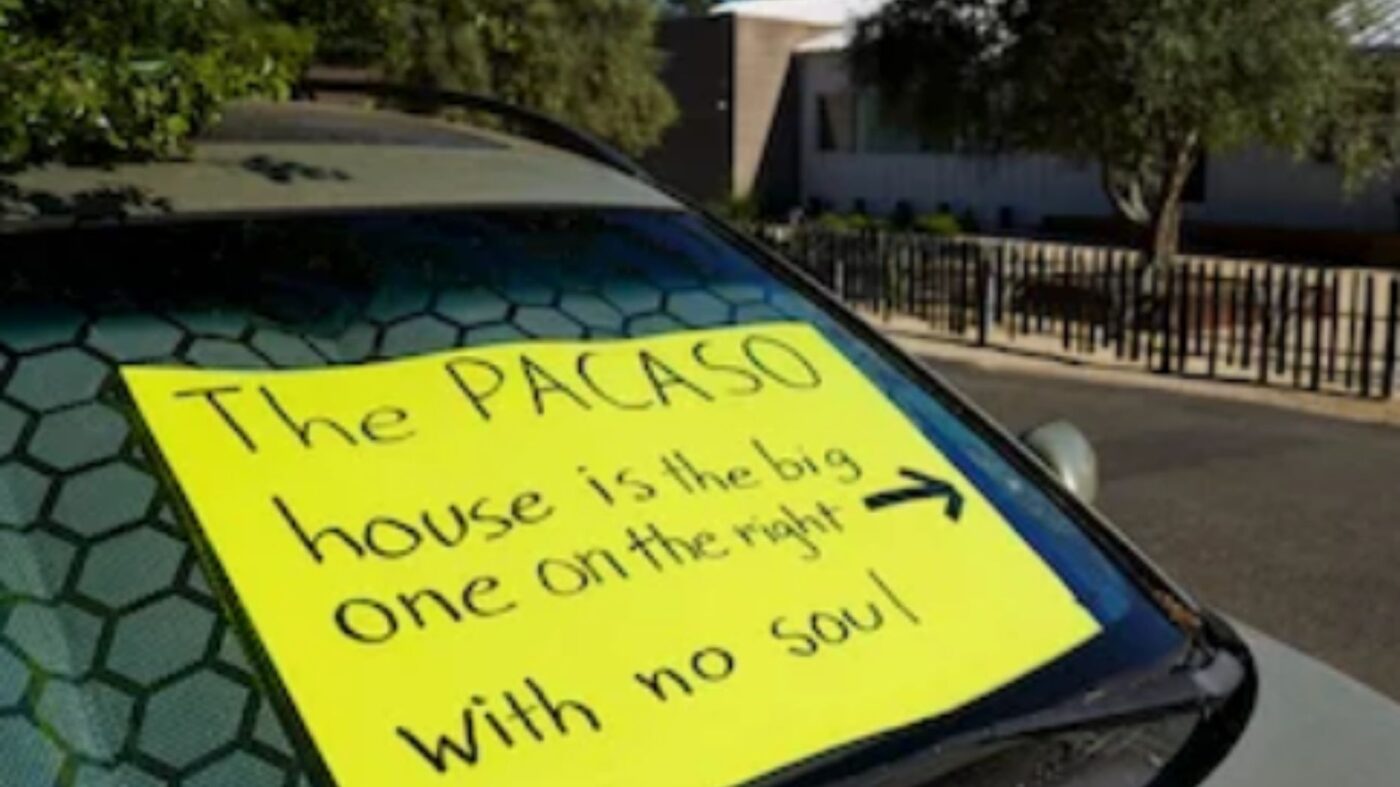 The luxury home co-ownership startup's influx of cash and investor backing can't buy away the company's troubles with vocal protesters in Northern California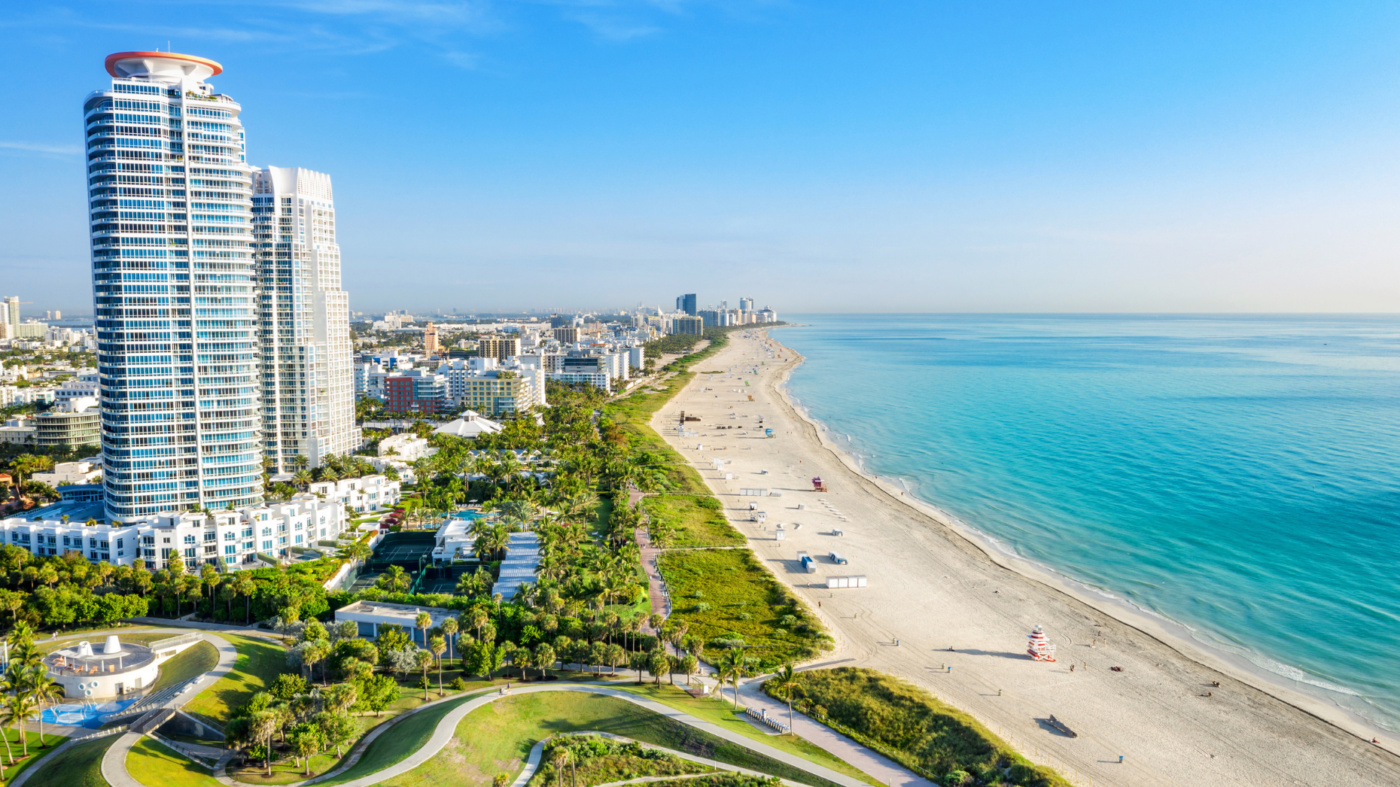 'Pacaso is going to change the game in South Florida,' said Compass agent Josh Dotoli, who is leading the brand's expansion in the region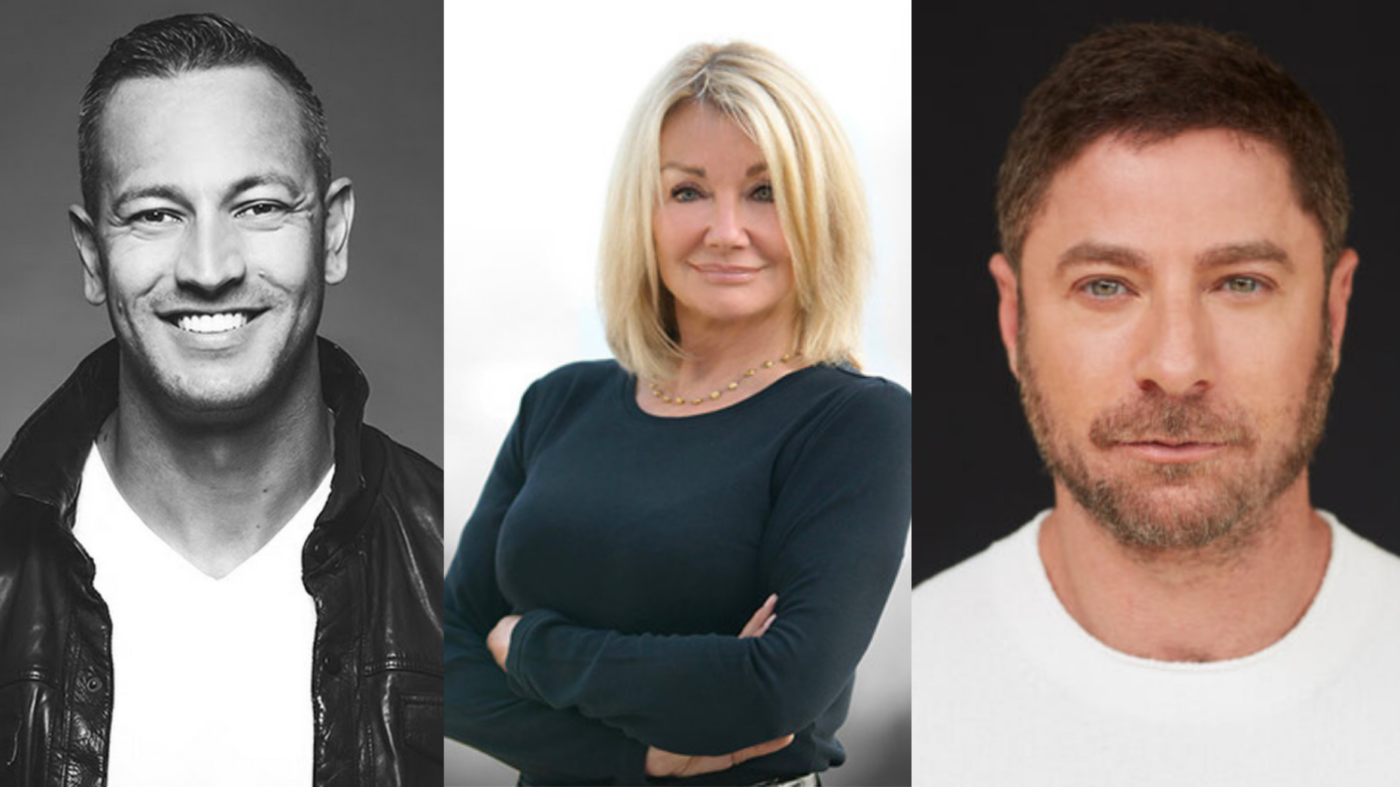 'The Hollywood Reporter' on Wednesday named Aaron Kirman, Fredrik Eklund and Jade Mills among the top 30 luxury agents working in Los Angeles right now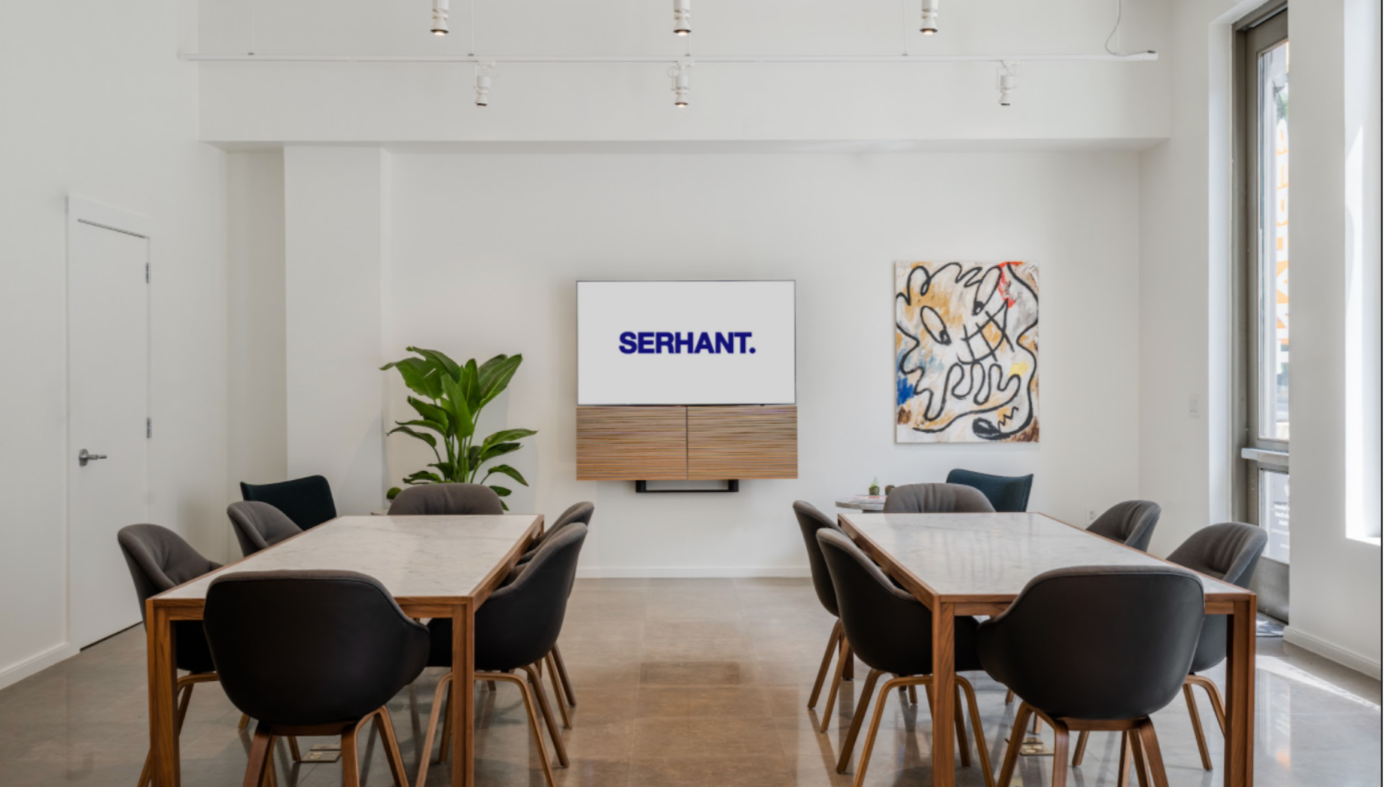 Boasting studios for podcasting and video production, Ryan Serhant's flagship brick-and-mortar office in Manhattan aims to reimagine the modern brokerage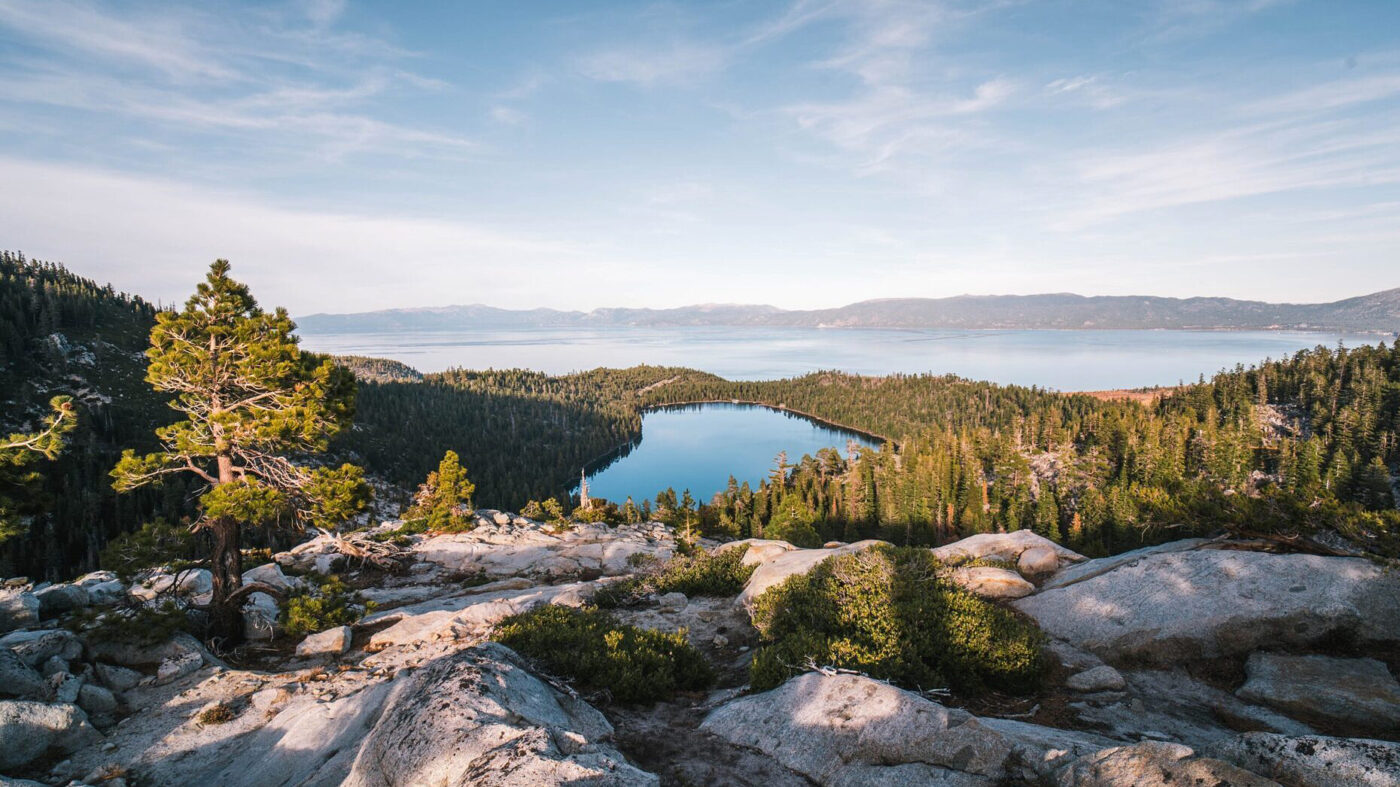 The company's model allows multiple parties to co-own luxury second-homes in locations such as Lake Tahoe, Aspen, Napa and Malibu. It operates in 25 markets to date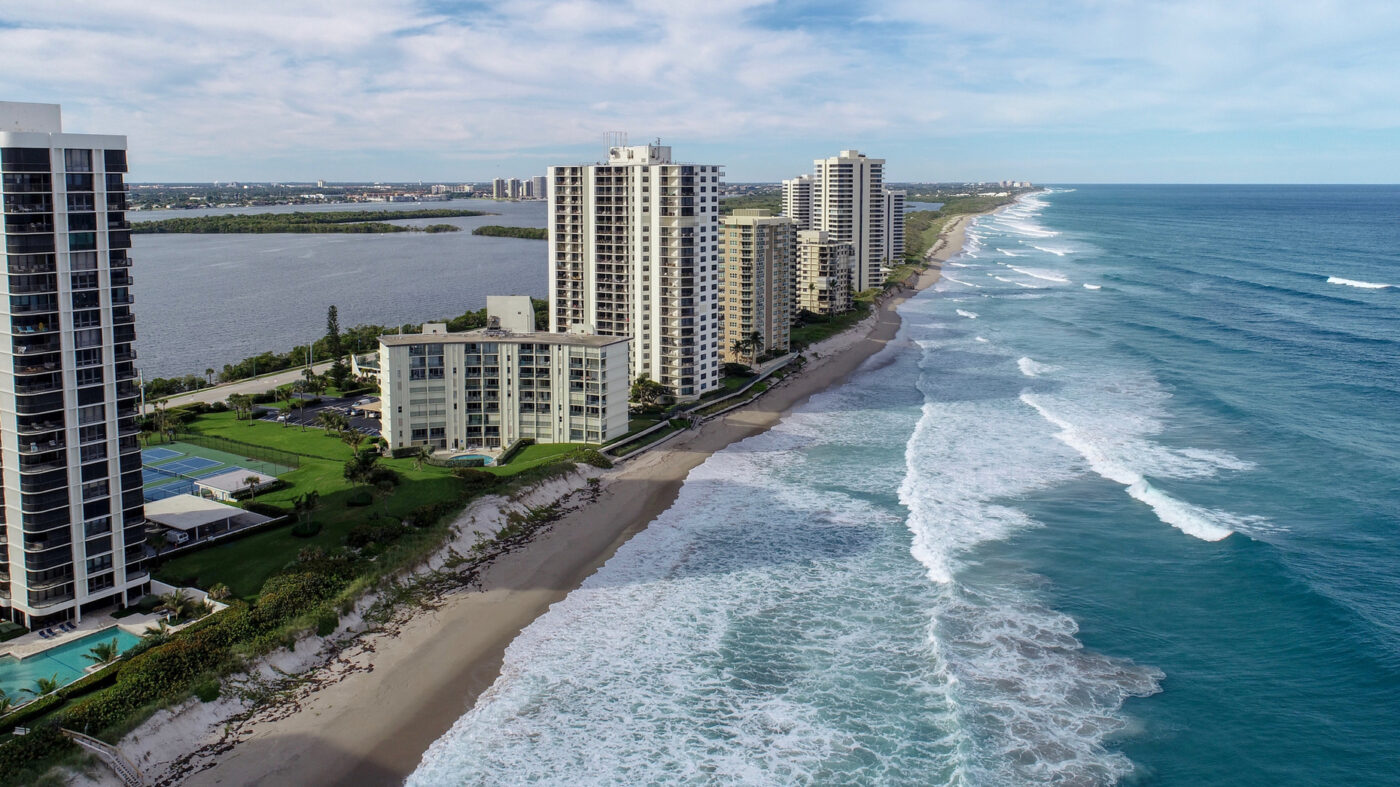 The Tarpon Island price hike is in line with the 30% increase that Palm Beach property values have experienced between 2020 and 2021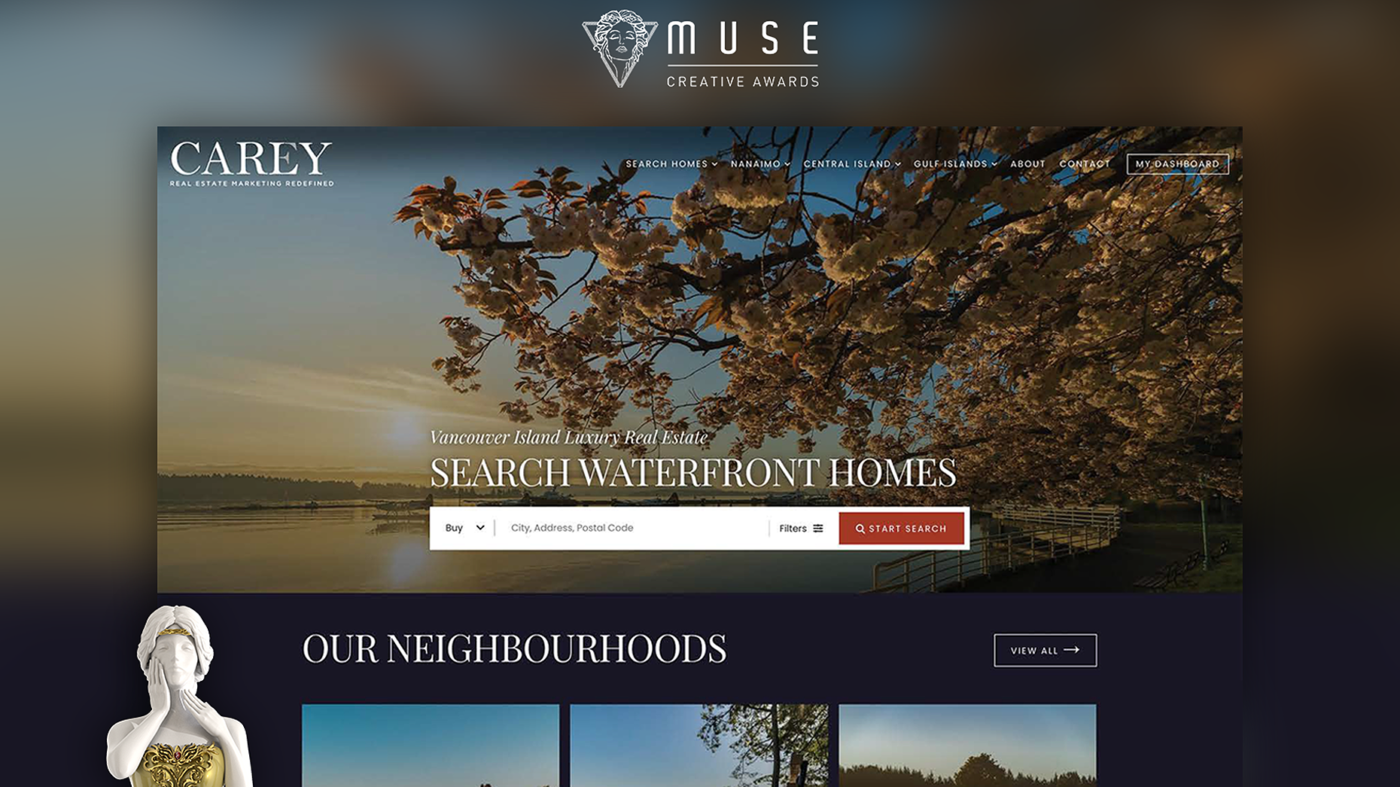 Real Estate Webmasters, a Vancouver Island-based real estate web design and technology company, has taken home the top award for global real estate websites at the 2021 Muse Creative Design competition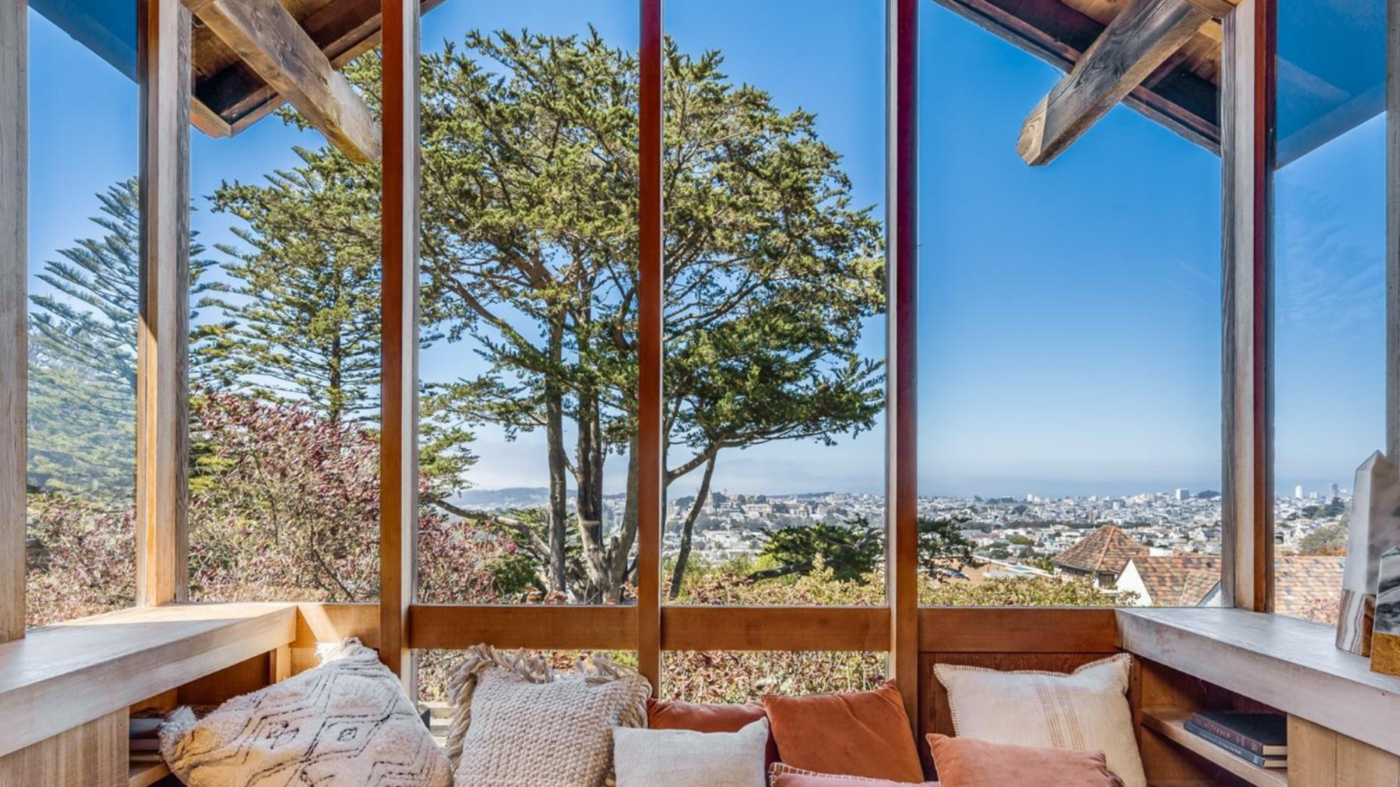 The home initially hit the market for $3.5M, but the offers poured in, and a bidding war ensued — with 15 offers in total. It eventually sold for $5.6M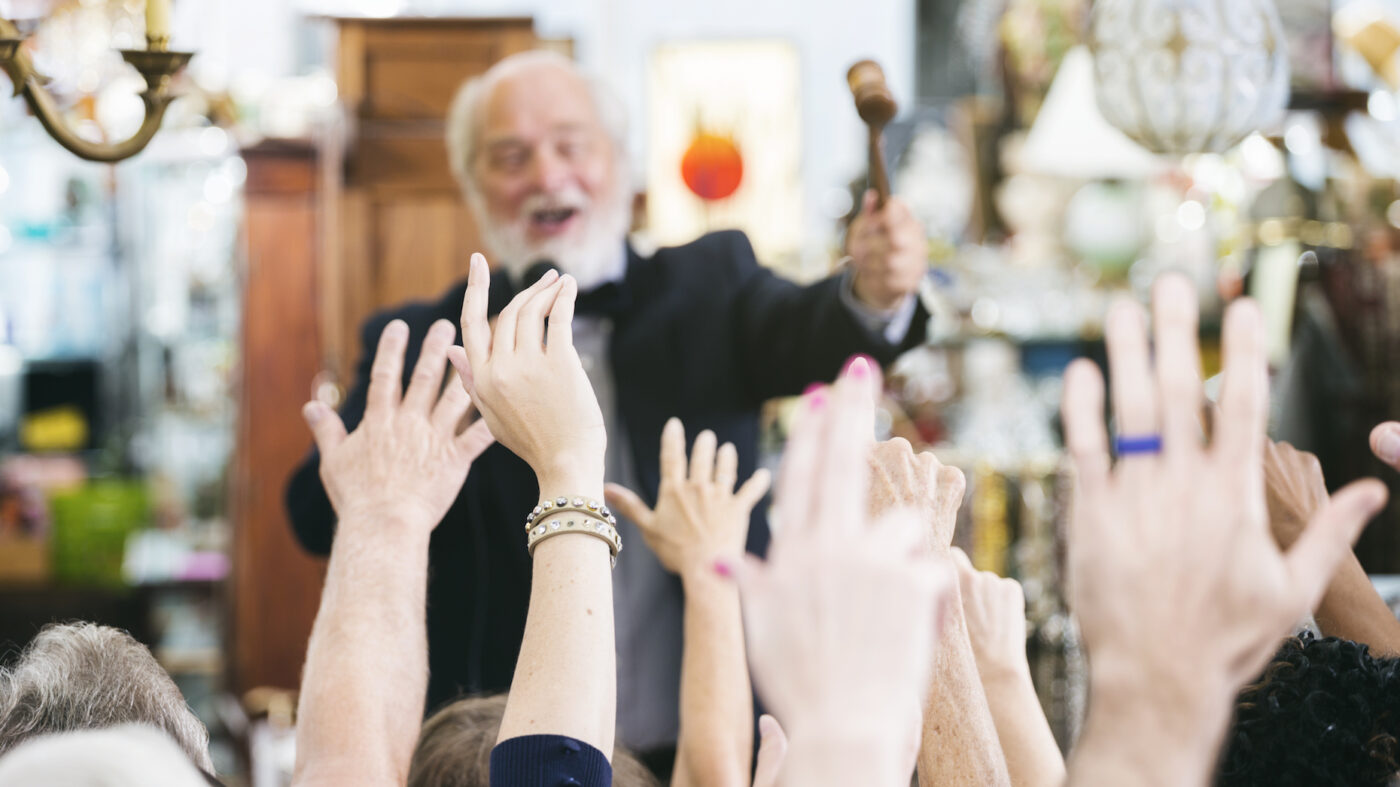 Coldwell Banker has partnered with Supreme Auctions to help agents sell luxury properties and learn the ins and outs of the auction space with a free course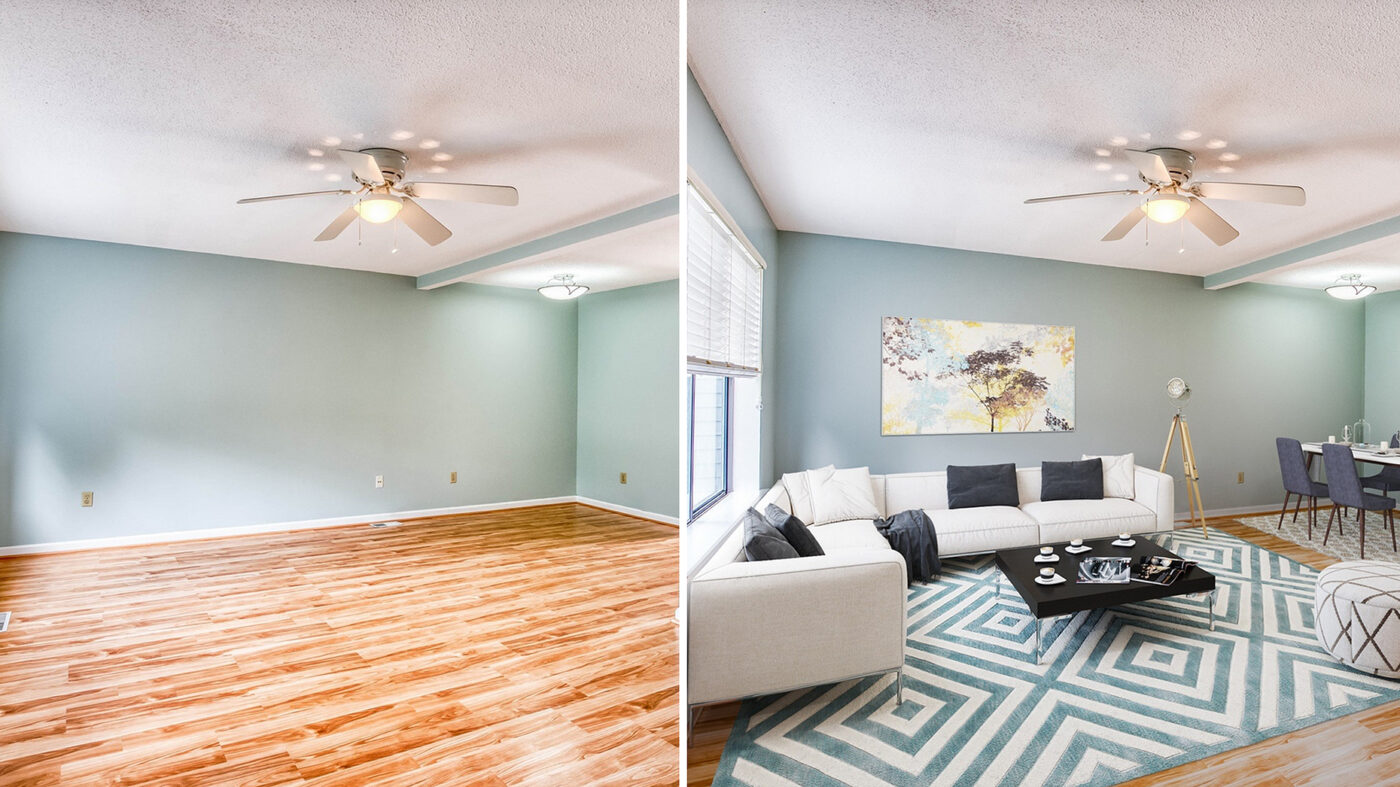 Opinion
Virtual home staging and image enhancement marketing continue to become powerful tools for listing agents. VSH Media's mobile app offers agents an good, affordable option but charges more for faster turnaround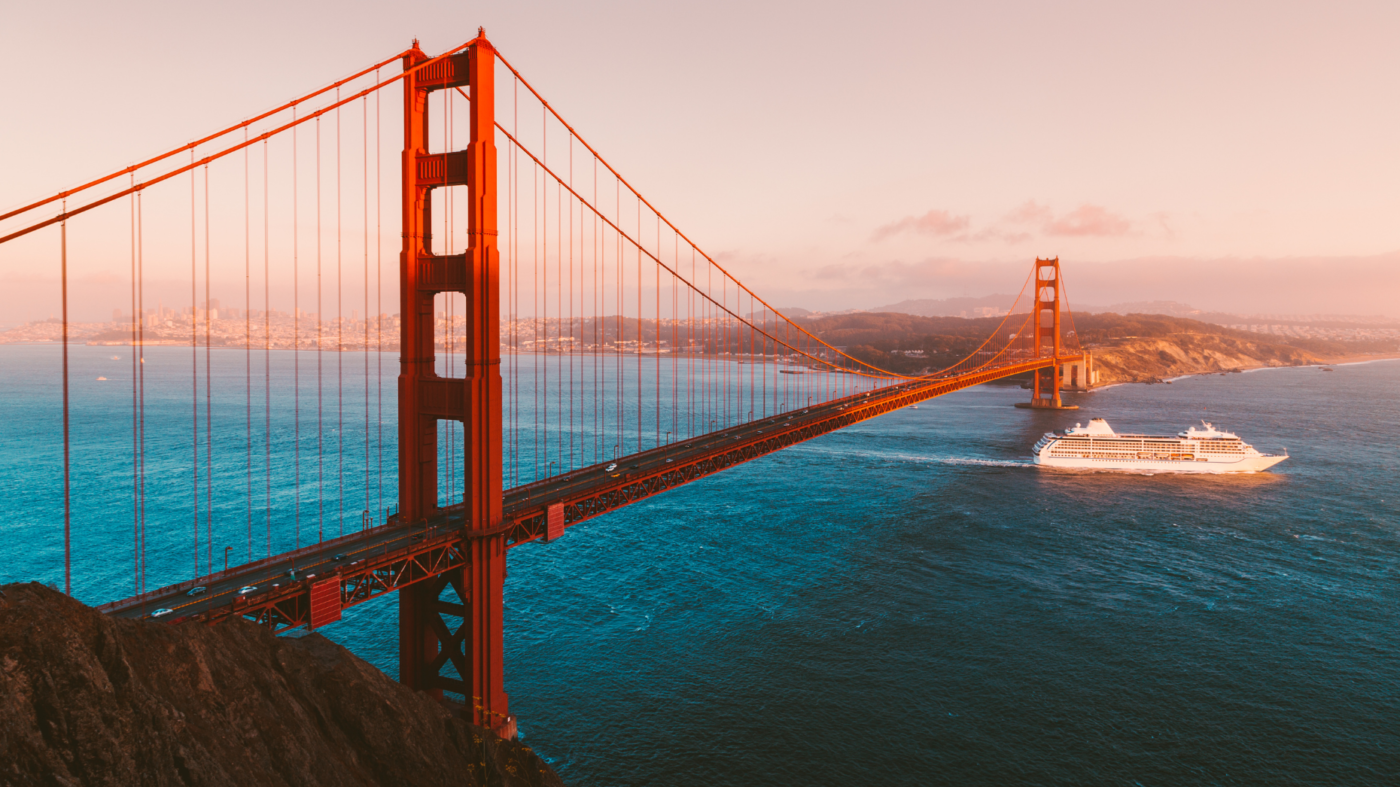 Corcoran Group affiliate Corcoran Global Living announced a new merger with luxury brokerage Highland Partners, bringing its Bay Area office count to 22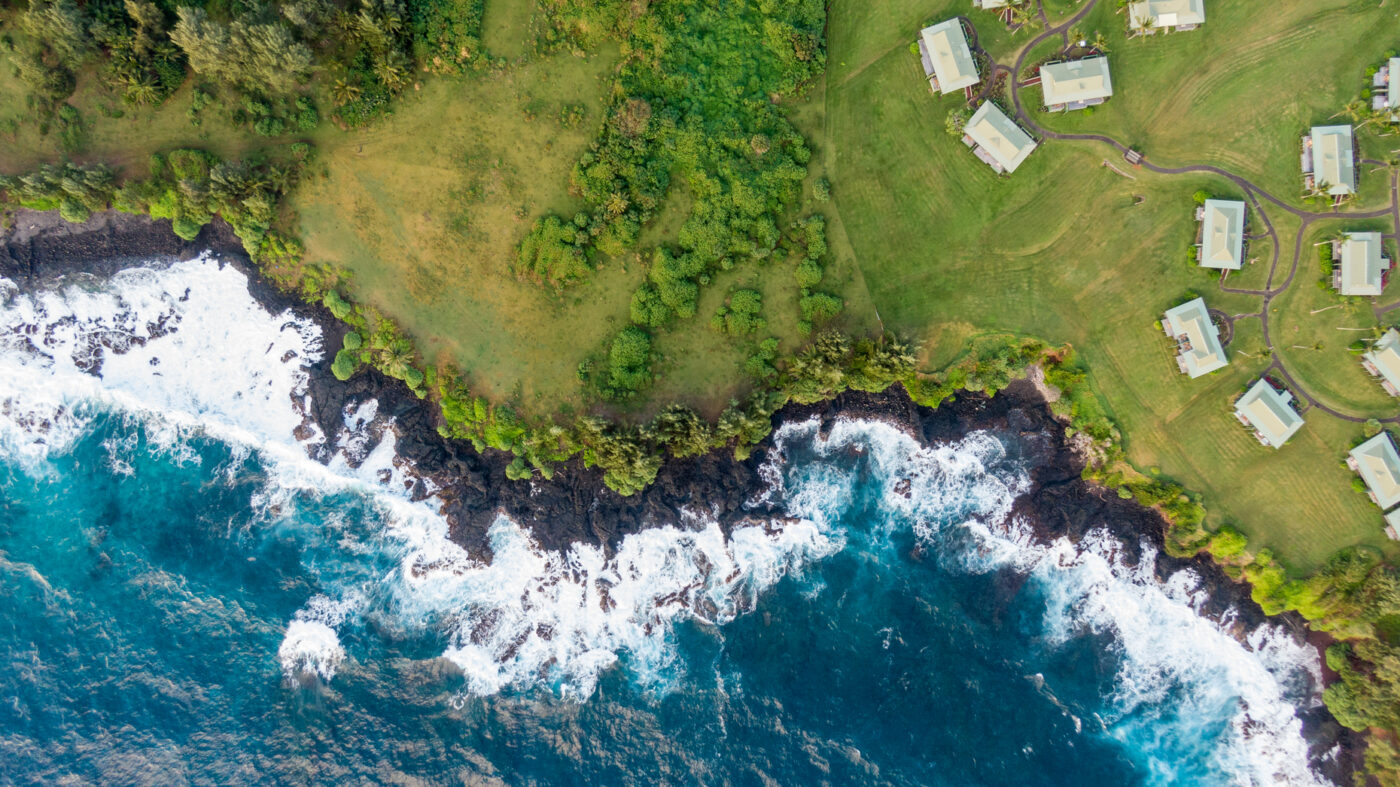 Local agents Yvienne and Gerrit Peterson will lead the new office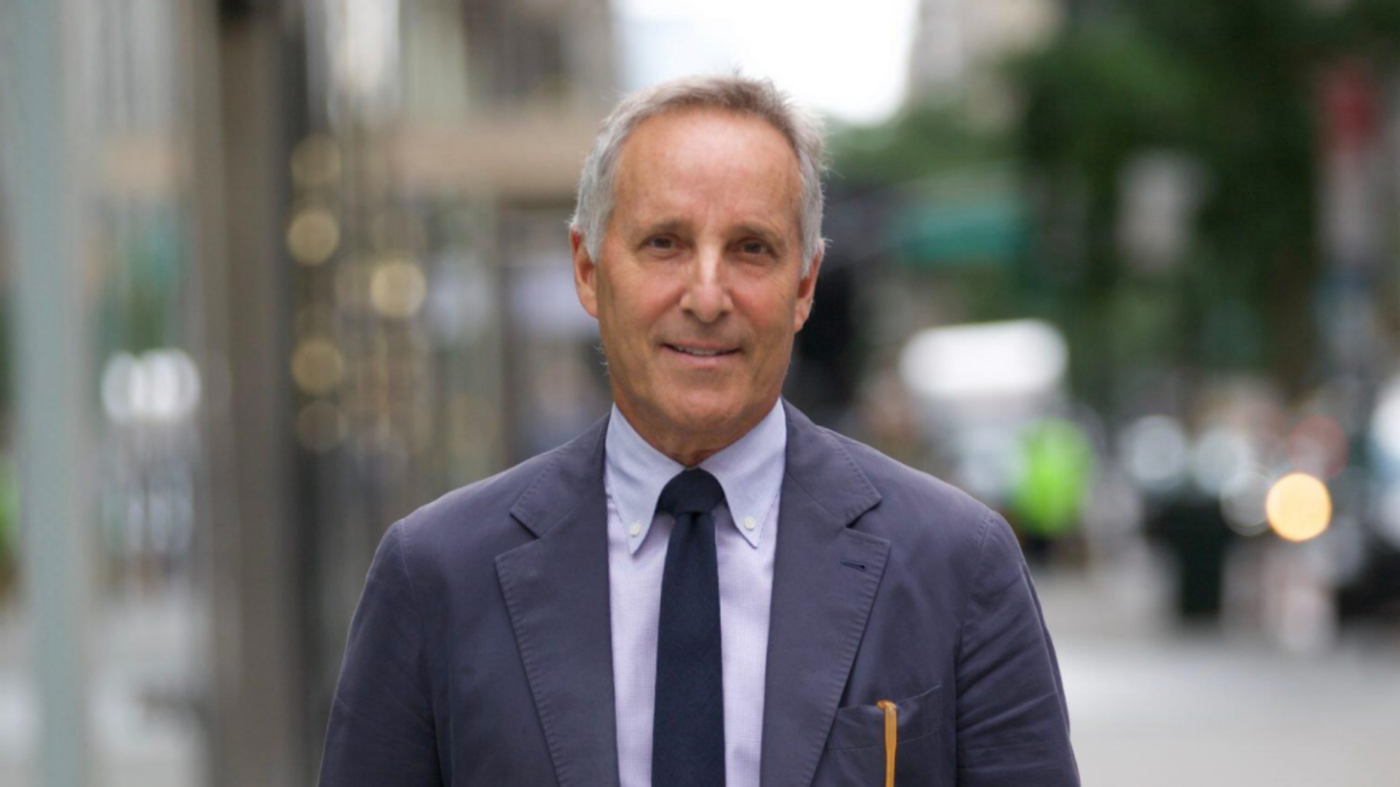 The industry veteran was attracted to Compass' tech-forward approach. He brings with him 3 team members from Douglas Elliman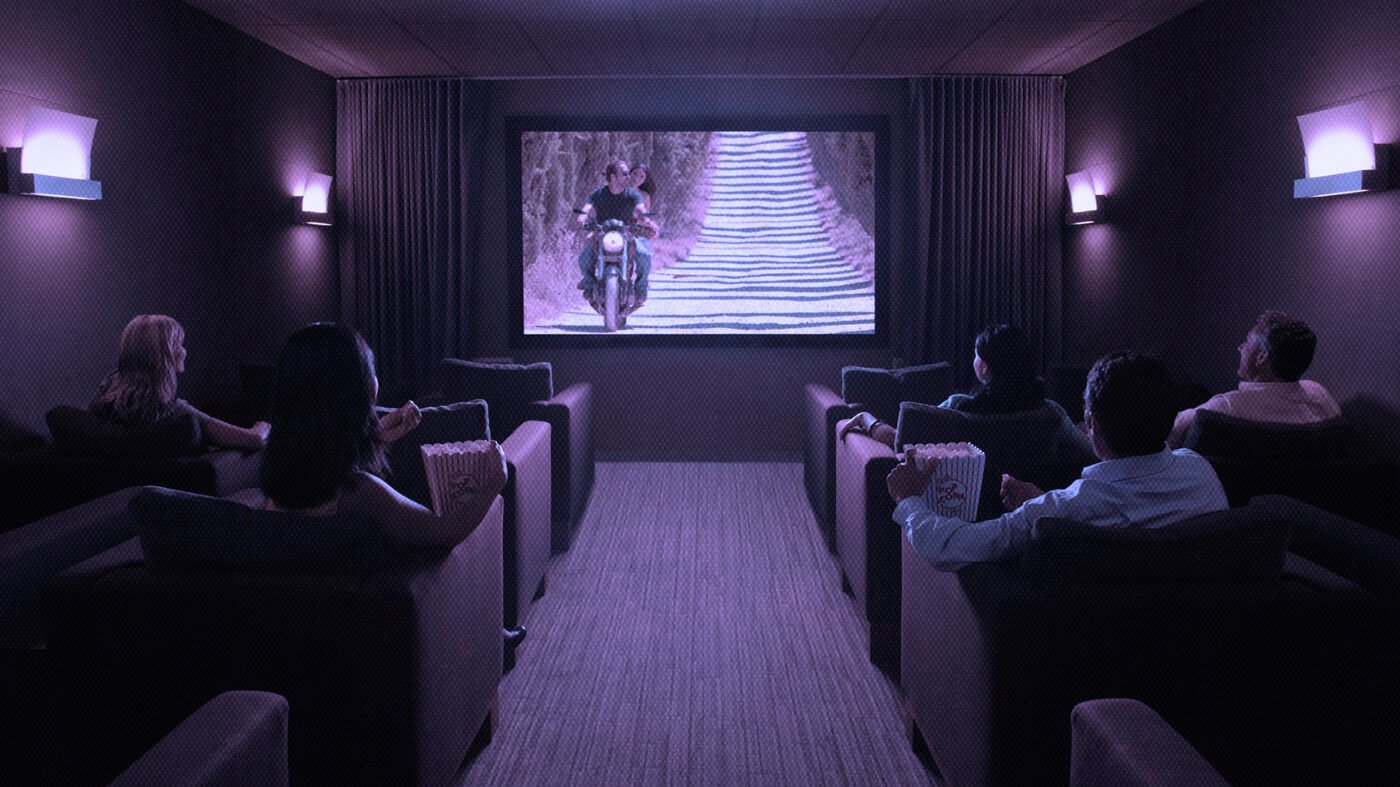 From state-of-the-art gyms to custom salons and high-end sports courts, today's luxury buyers are seeking more than just the finest fixtures and finishes — they want a resort-style destination to escape to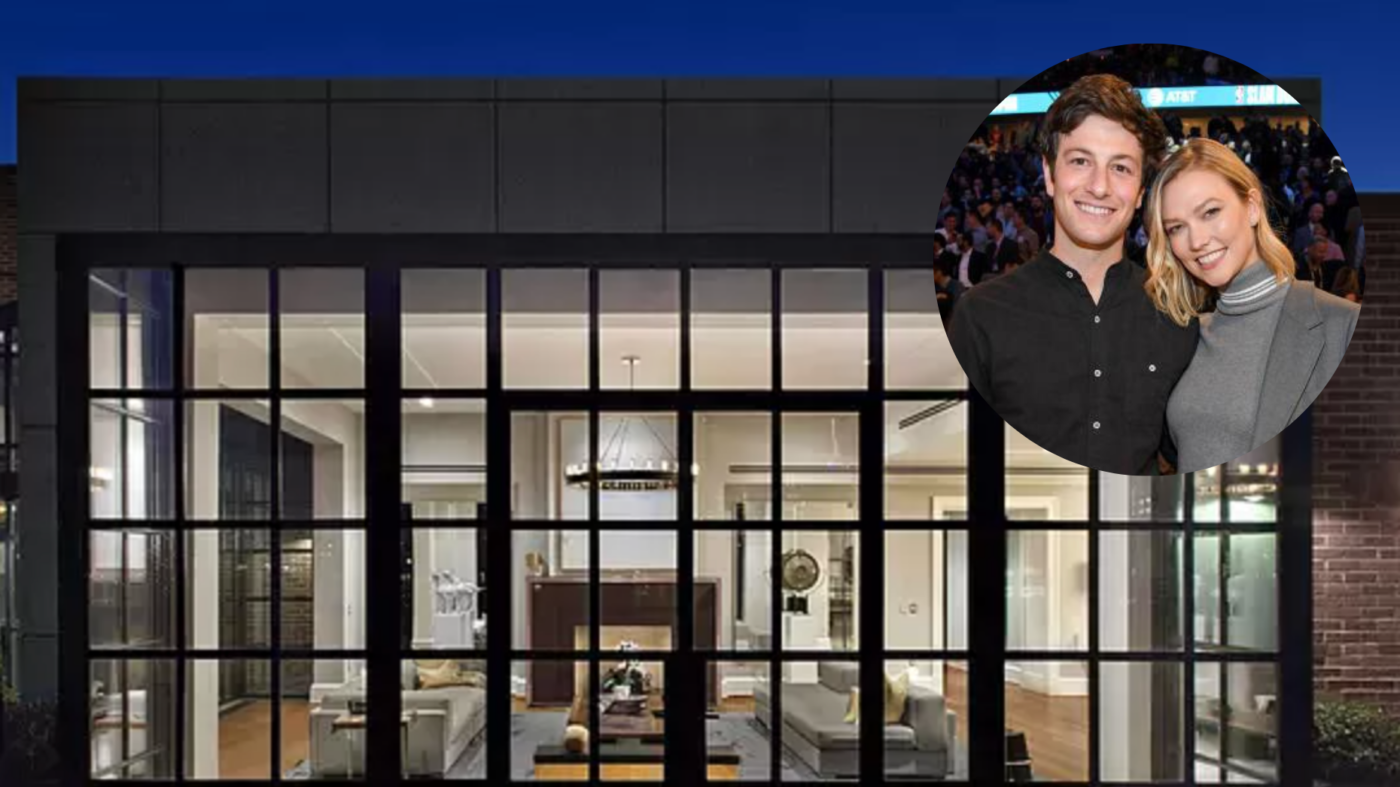 The penthouse of the storied Puck building in Manhattan's Nolita neighborhood comes with 5,100 square feet of outdoor space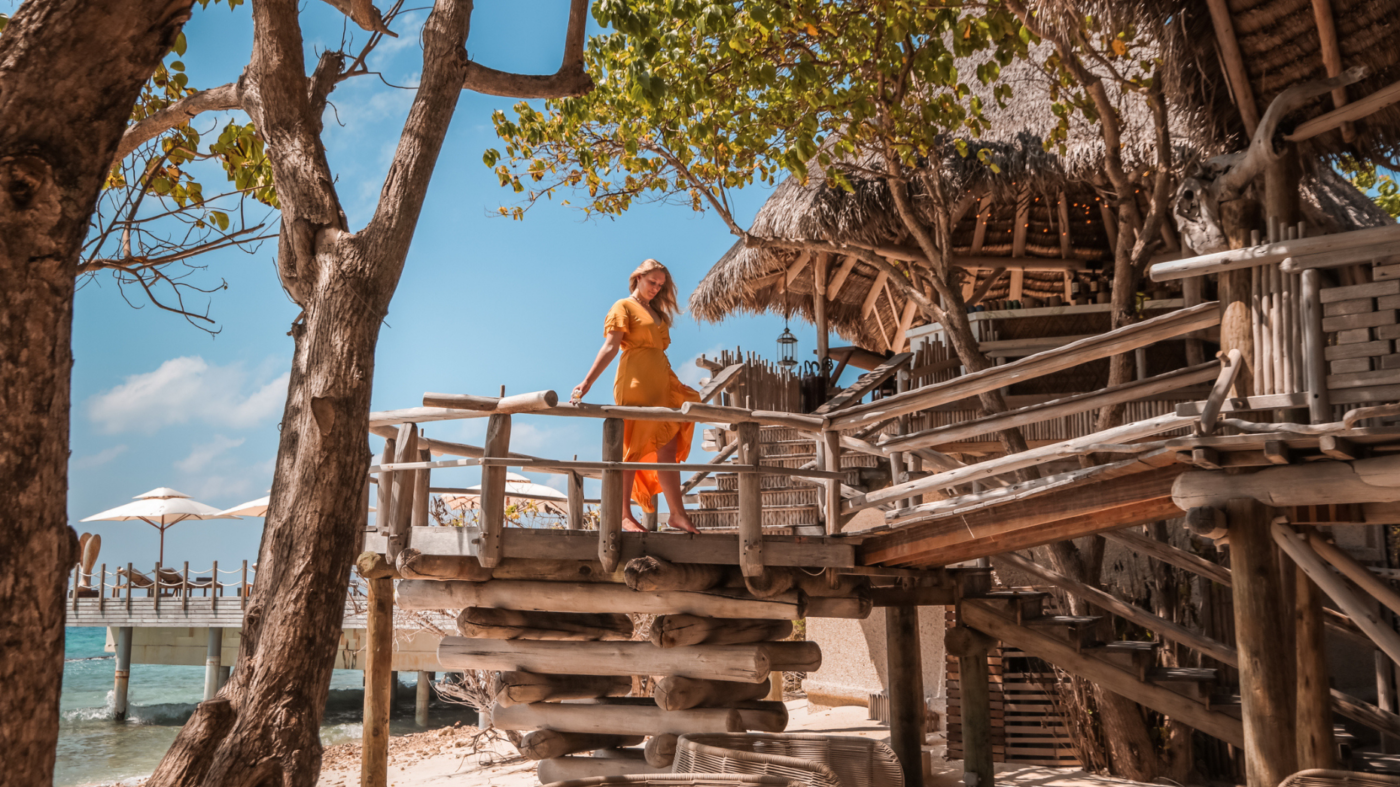 Startup Kocomo has raised $56M to further its mission of democratizing owning a luxury second home in popular vacation destinations like the Caribbean and Mexico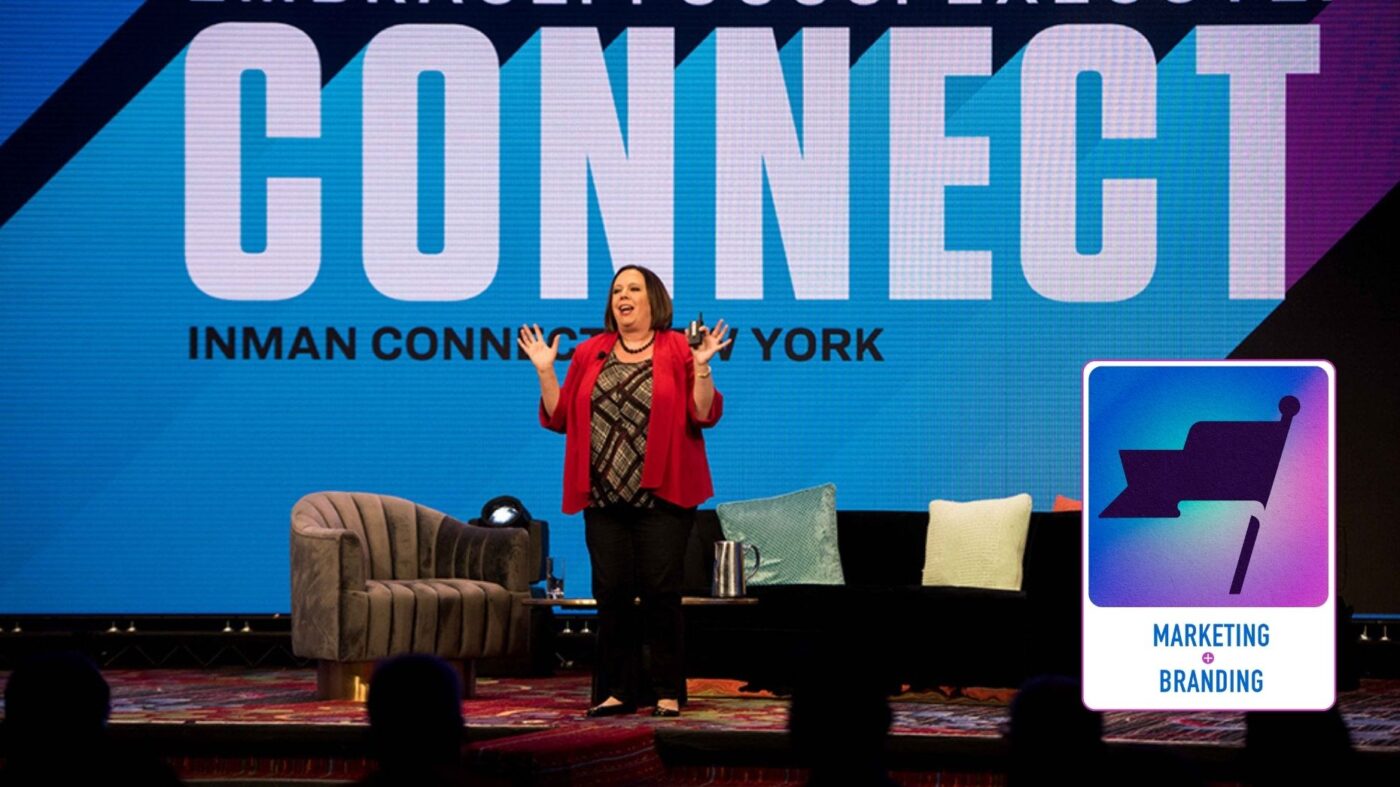 Here's how to further your social media reach, maximize your profiles and generate leads on Instagram — on a dime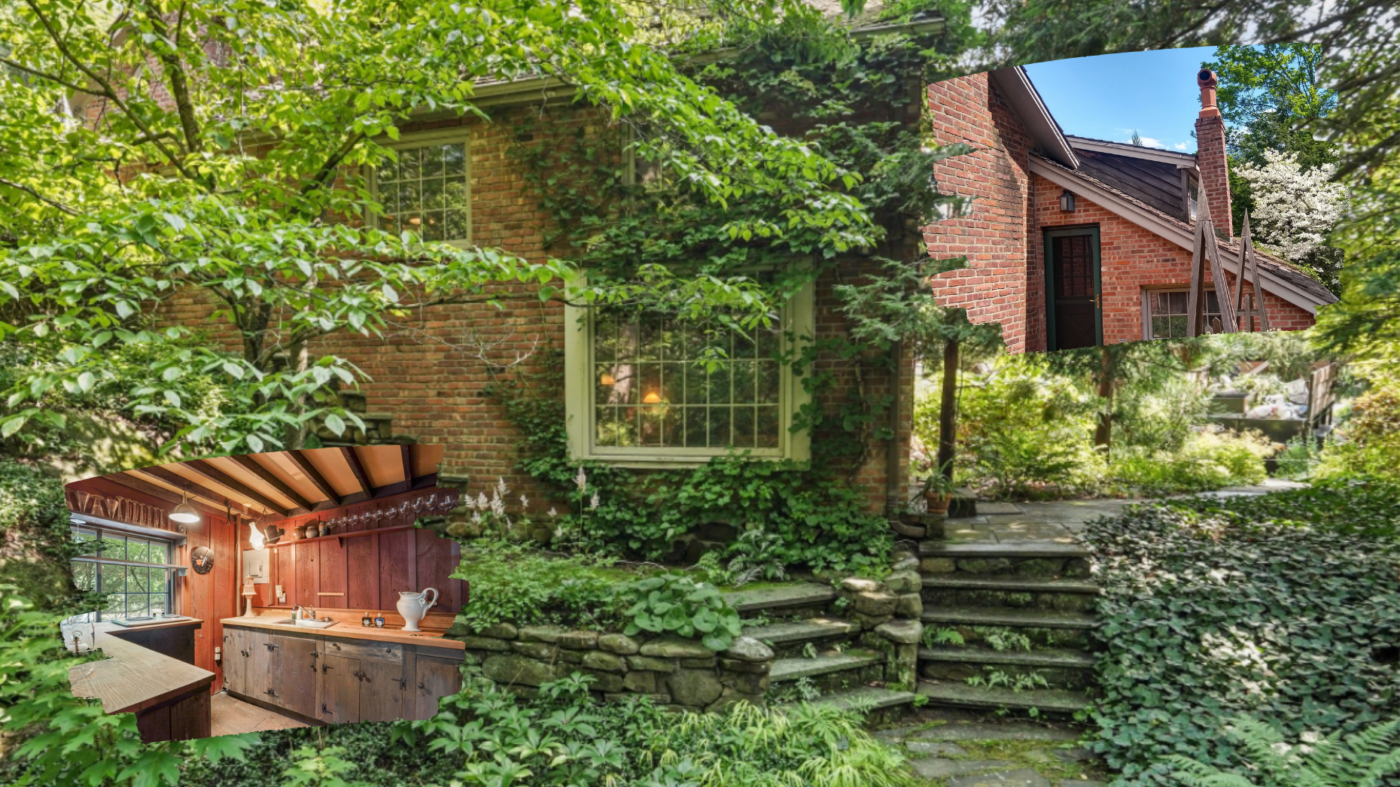 The property dates to 1800 and sits on 2.2 acres of wooded land in Chester, New York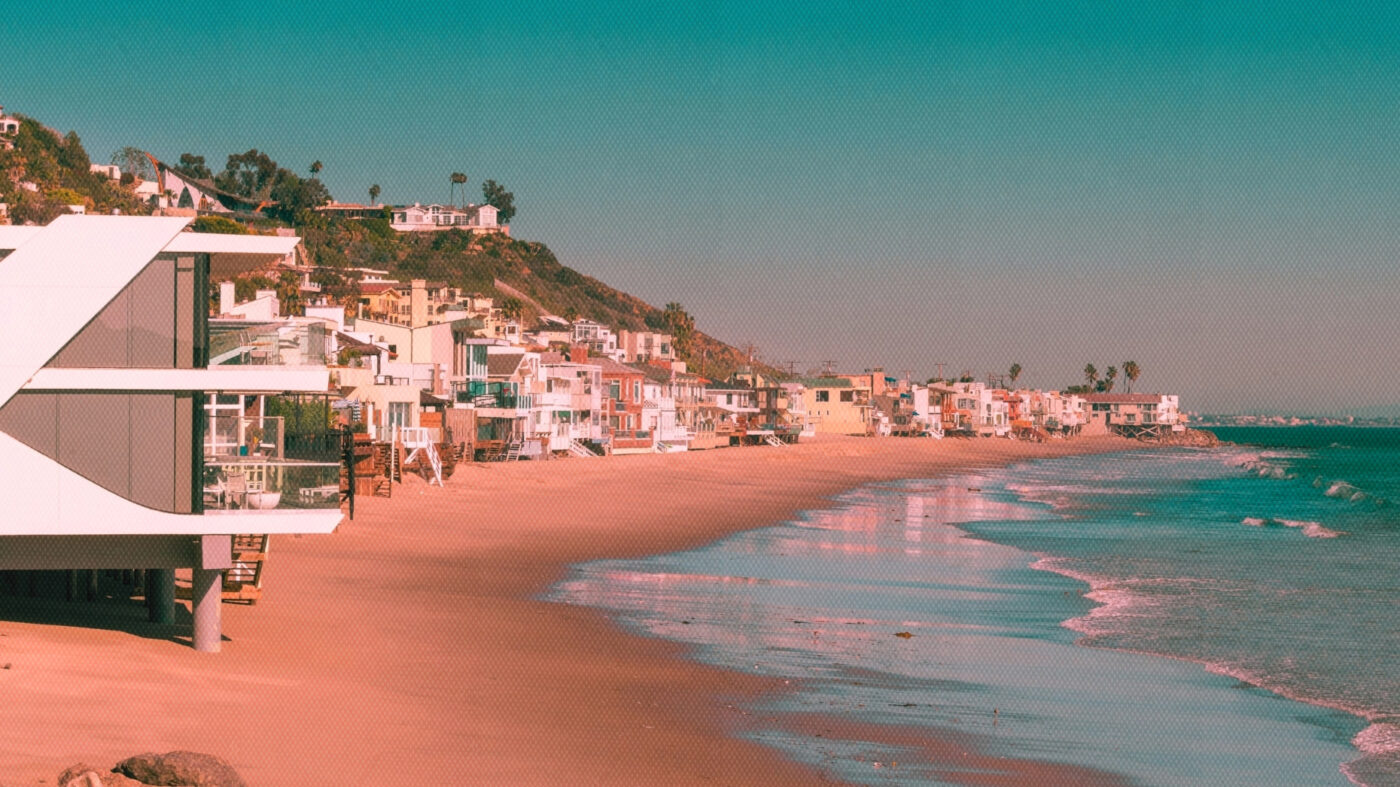 Increasing your average sales price is simply a small shift in focus followed by a strategic plan to position yourself as the luxury expert. Here are six steps that will help you do just that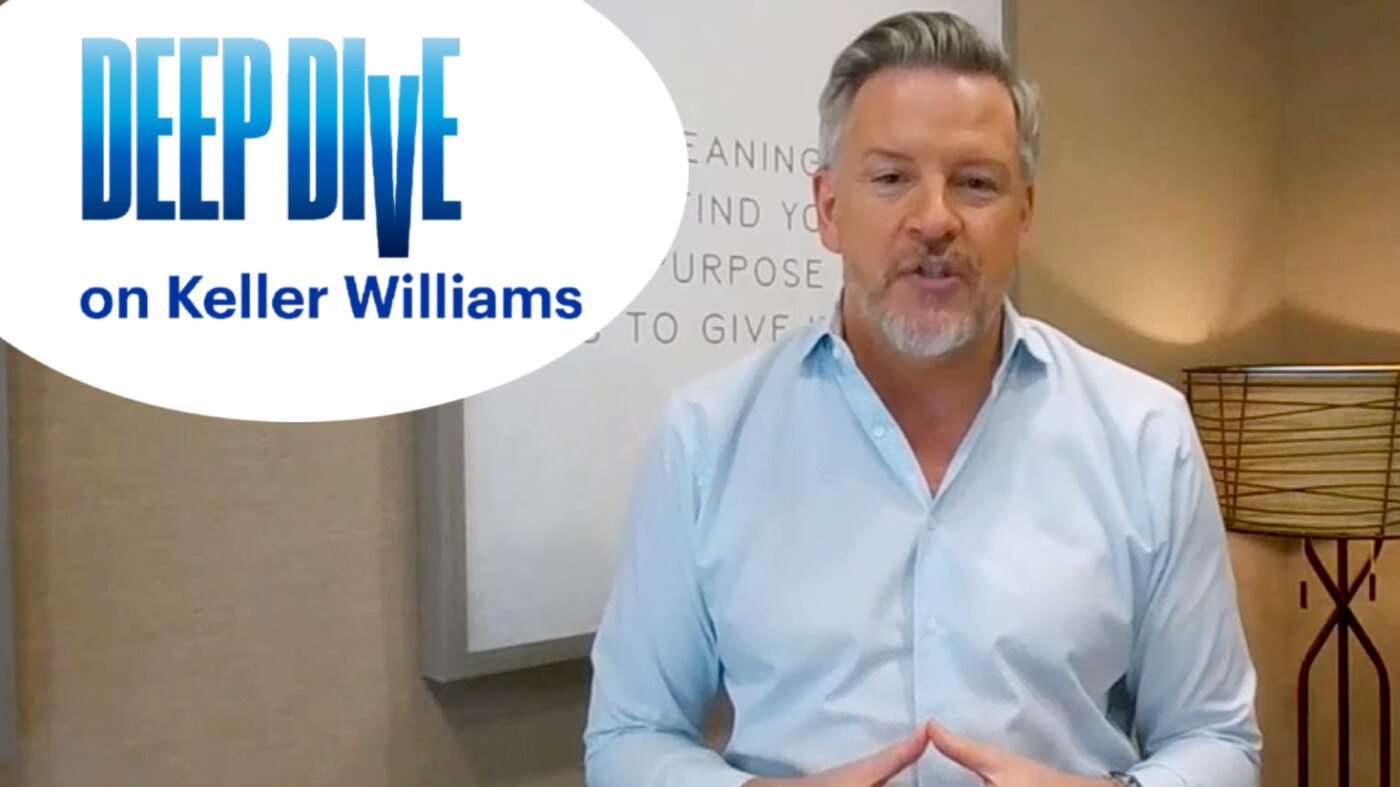 Thanks to the pandemic, luxury consumers are increasingly living in vacation-oriented communities, moving west and gravitating to water, according to Brady Sandahl at Keller Williams Mega Camp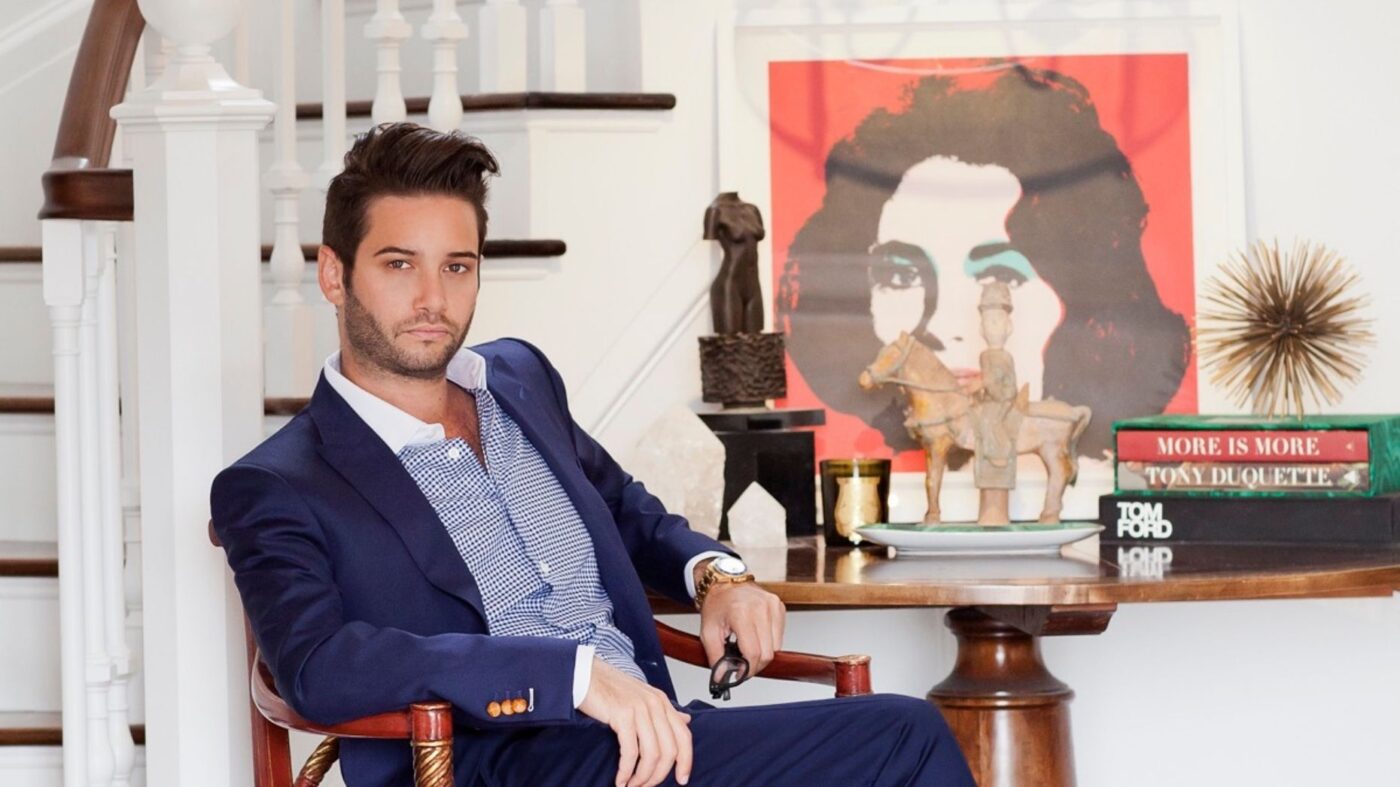 The move comes just as the new season of 'Million Dollar Listing Los Angeles' is set to premiere on Sept. 2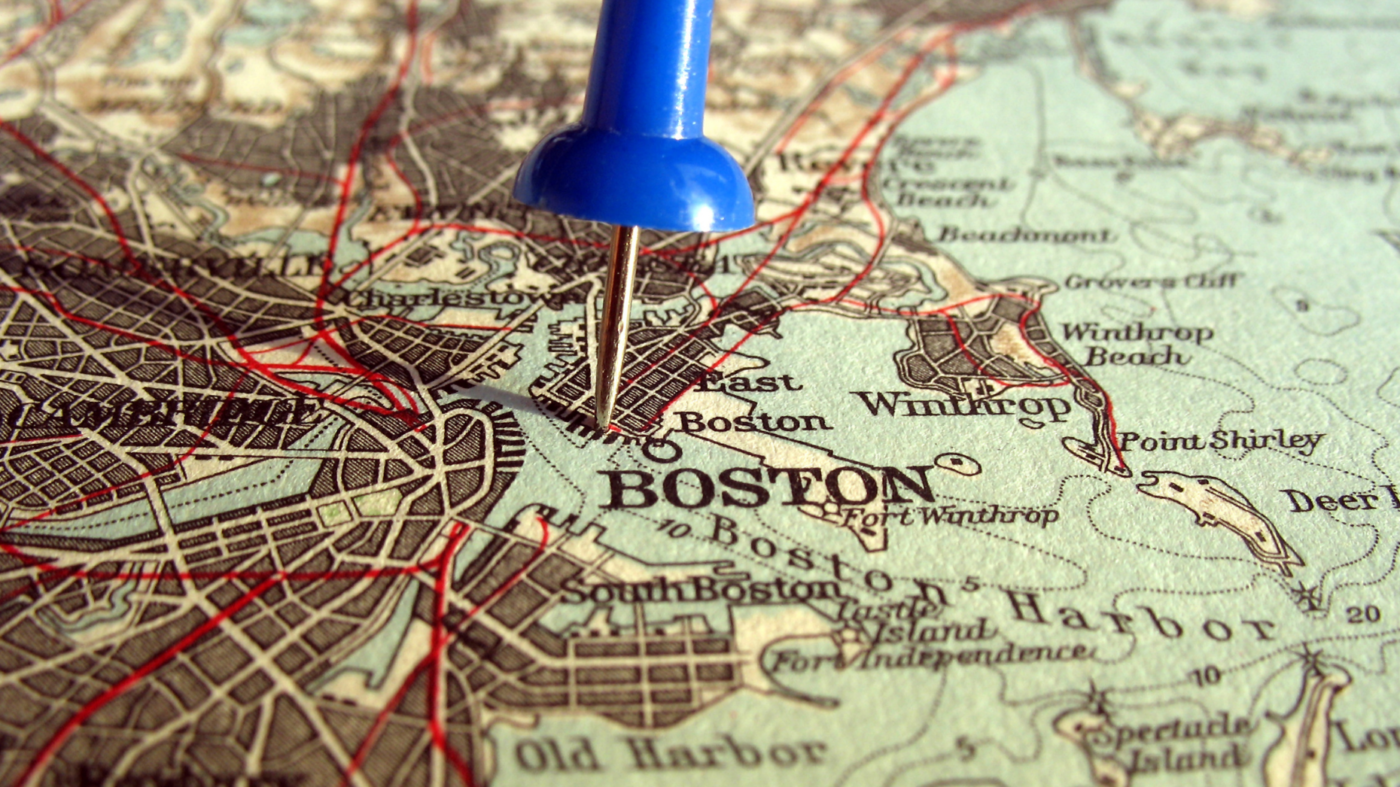 Local broker Eric Rollo will head the new outpost, serving Greater Boston, Cape Cod, Nantucket and Martha's Vineyard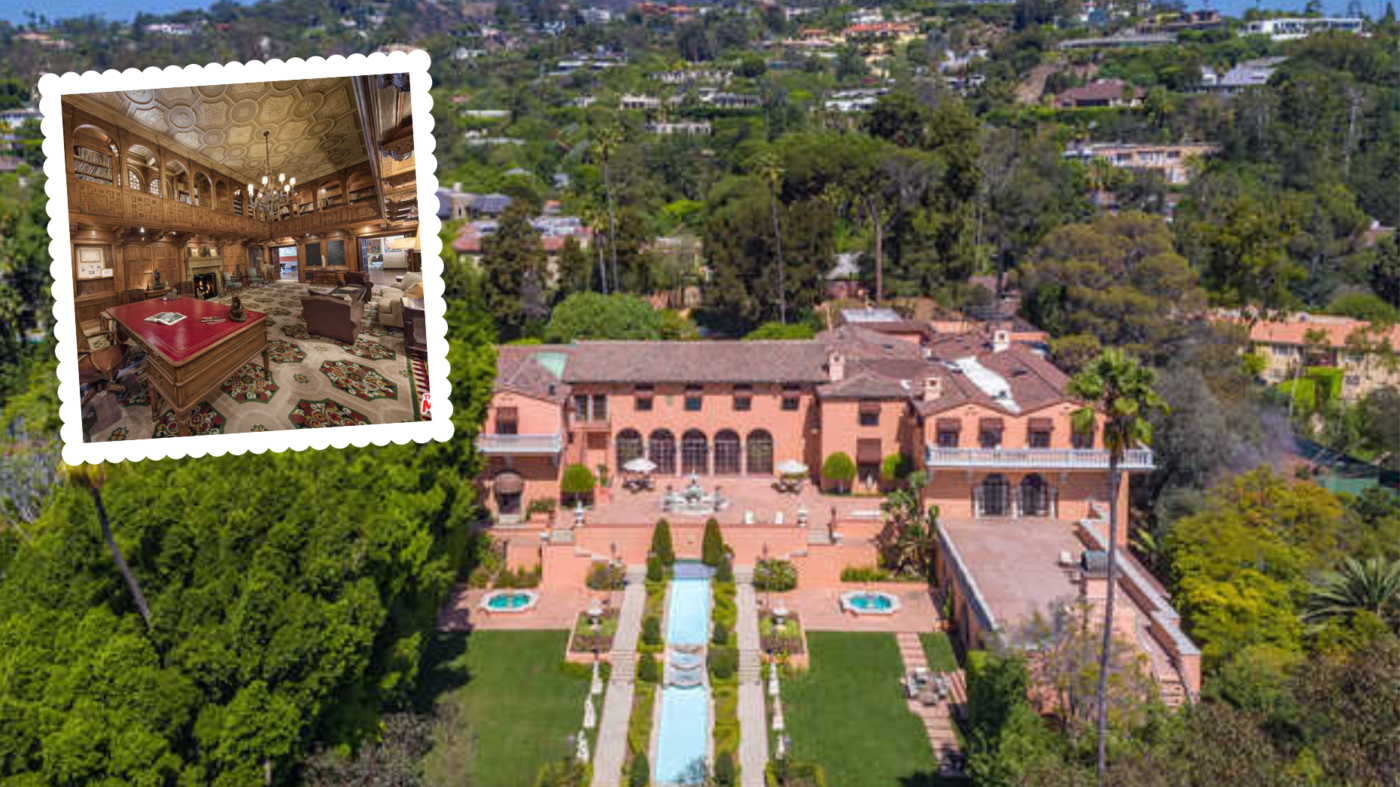 Once listed for $195M, the historic property was rescued out of bankruptcy by a holdings company for $47 million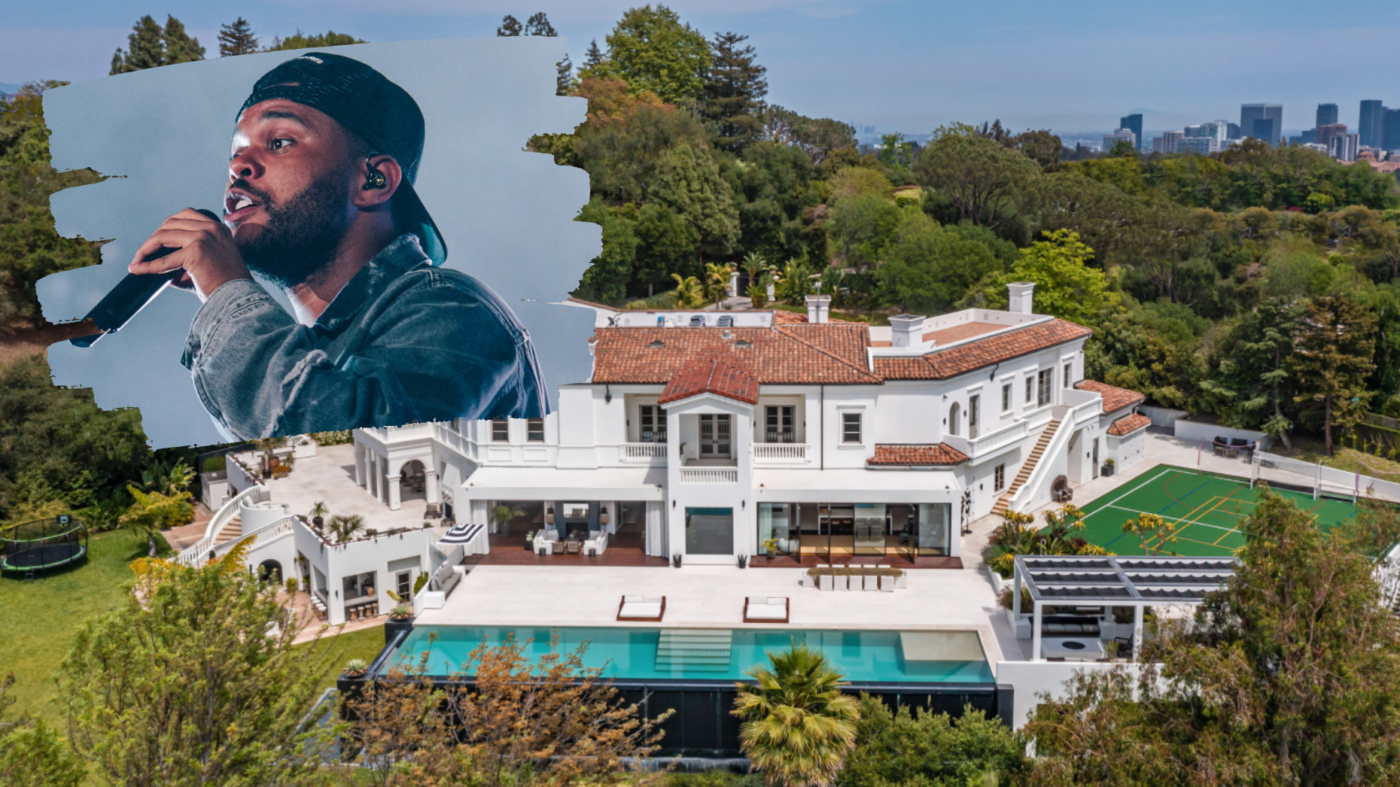 The former owners of the Bel Air property originally had no interest in selling the home but were later convinced by Rayni and Branden Williams of the Beverly Hills Estates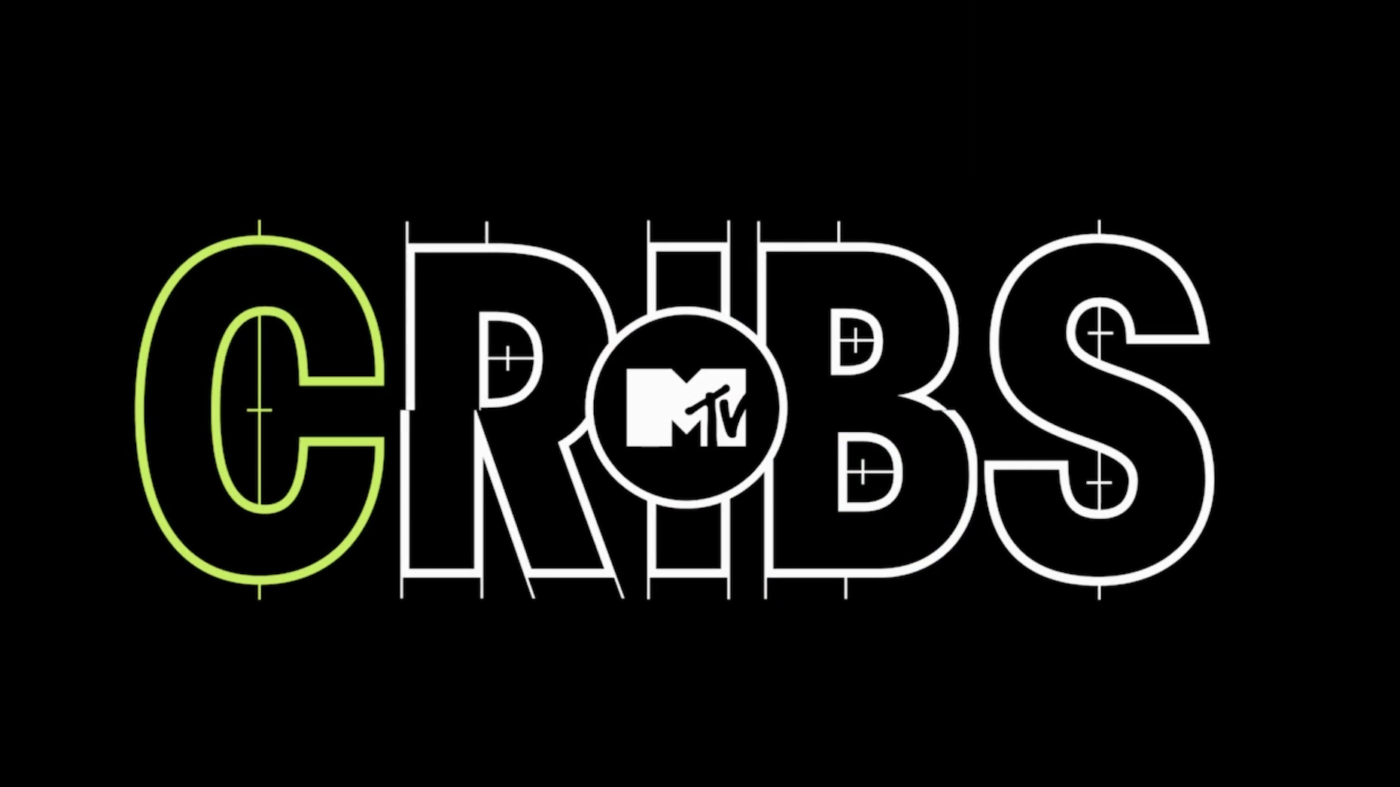 'Cribs' was huge during its first run 2 decades ago, but in the time since social media and other content creators have radically changed the world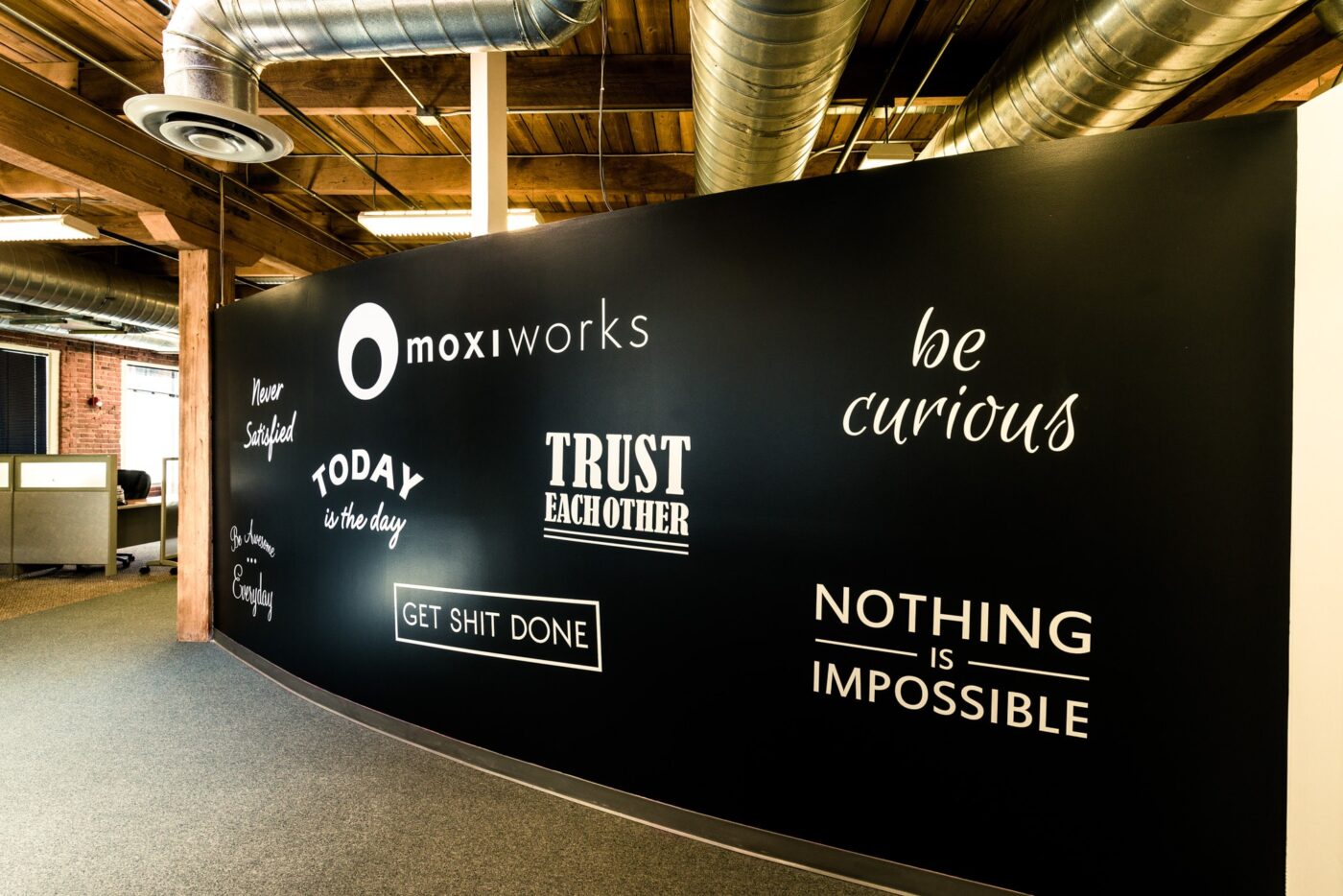 The browser-based solution from MoxiWorks has embraced the power of the listing presentation by enabling individual agents to promote open houses, design and scroll through neighborhood tours, and quickly create listing print collateral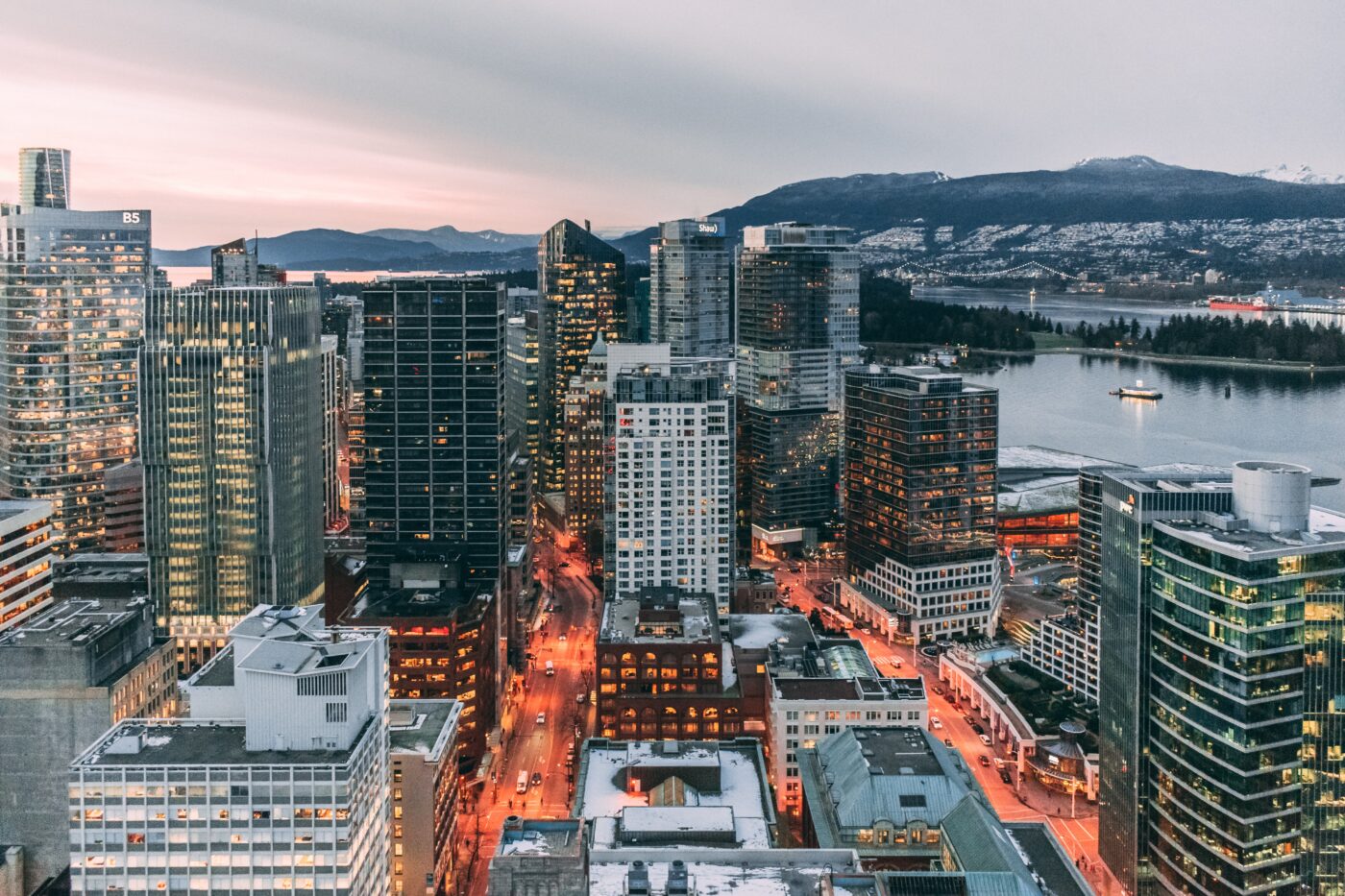 Led by managing partners Kit Matkaluk and Hugh Cooper, the new enterprise is the company's twentieth franchise in North America and seventh in Canada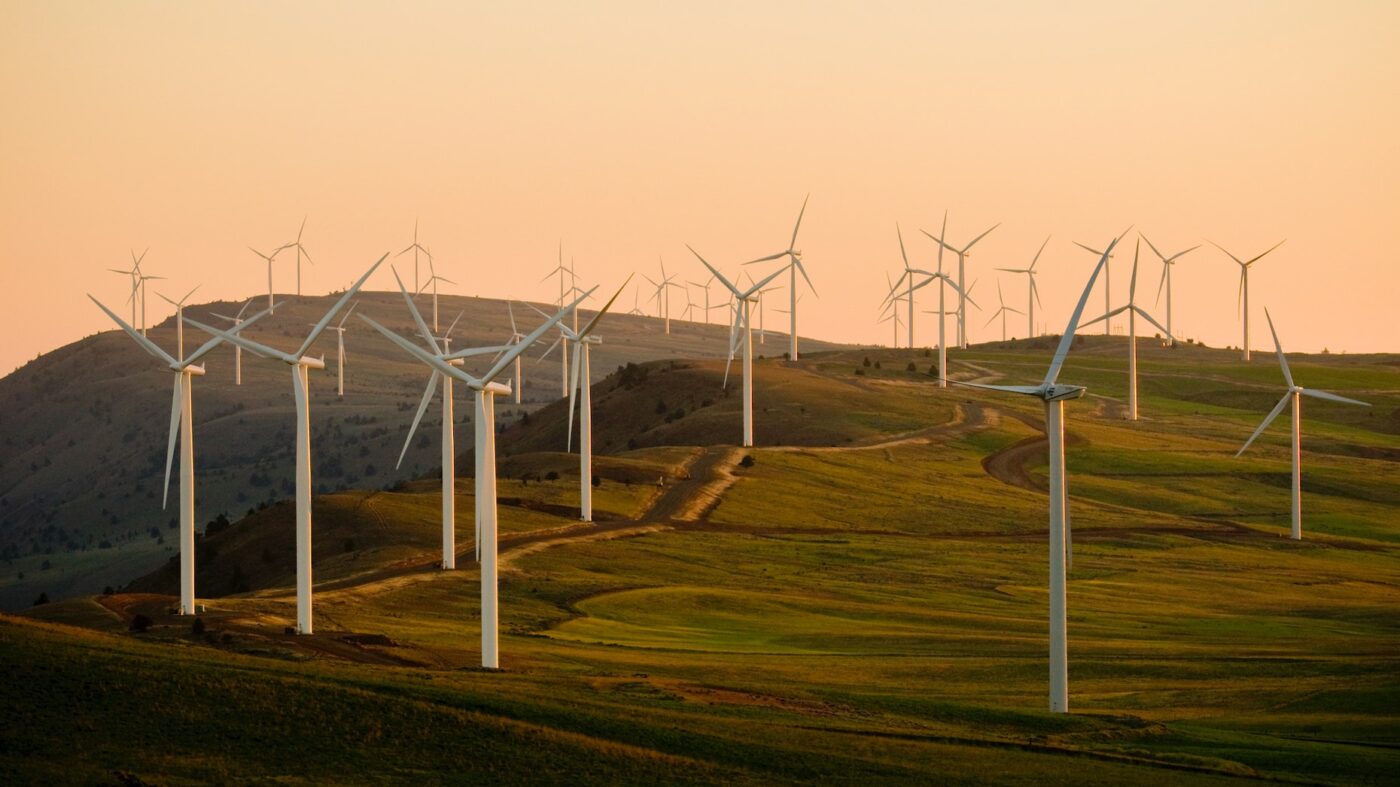 The company is now buying carbon offsets and will help clients do the same, and it has achieved official green certification for its facilities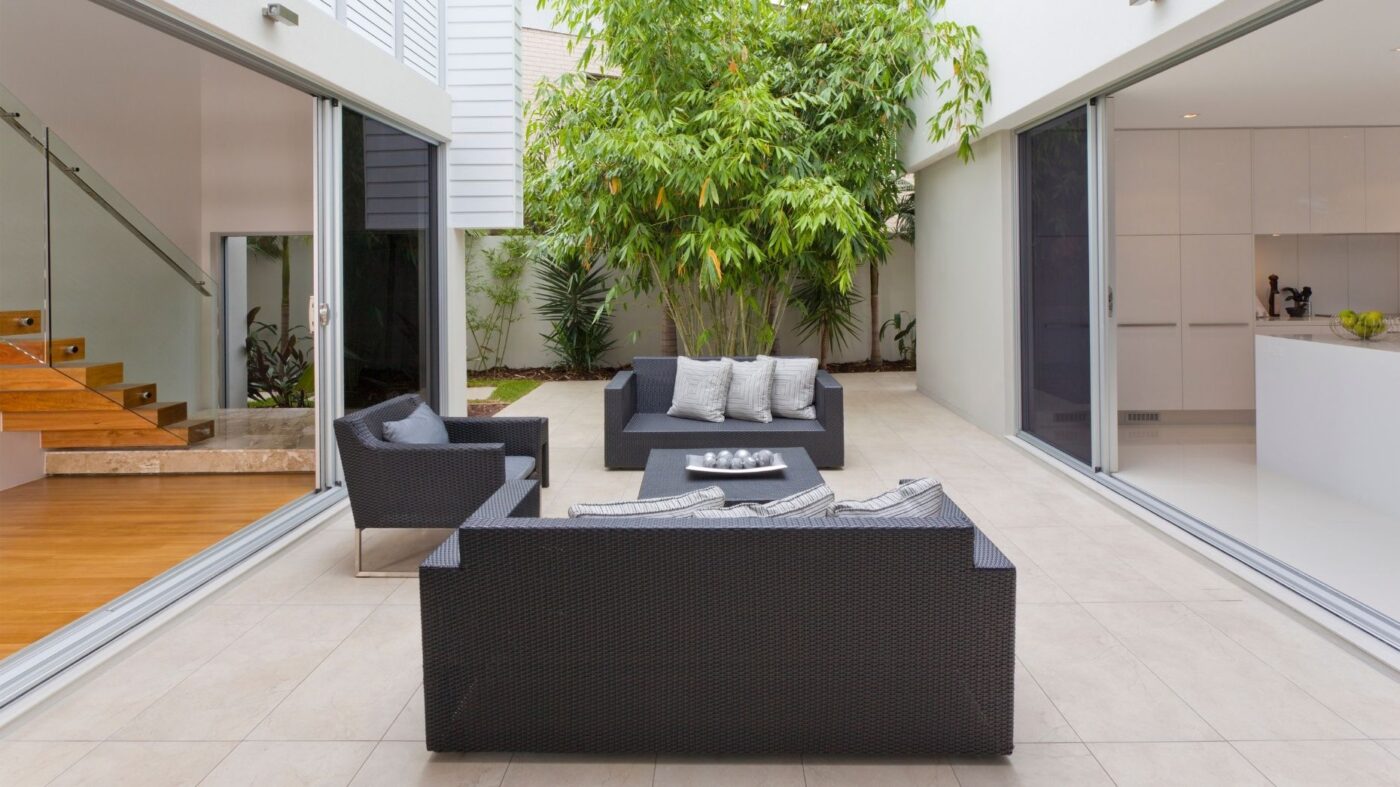 Find out what's hot in luxury homes from Mauricio Umansky, founder and CEO of The Agency in Los Angeles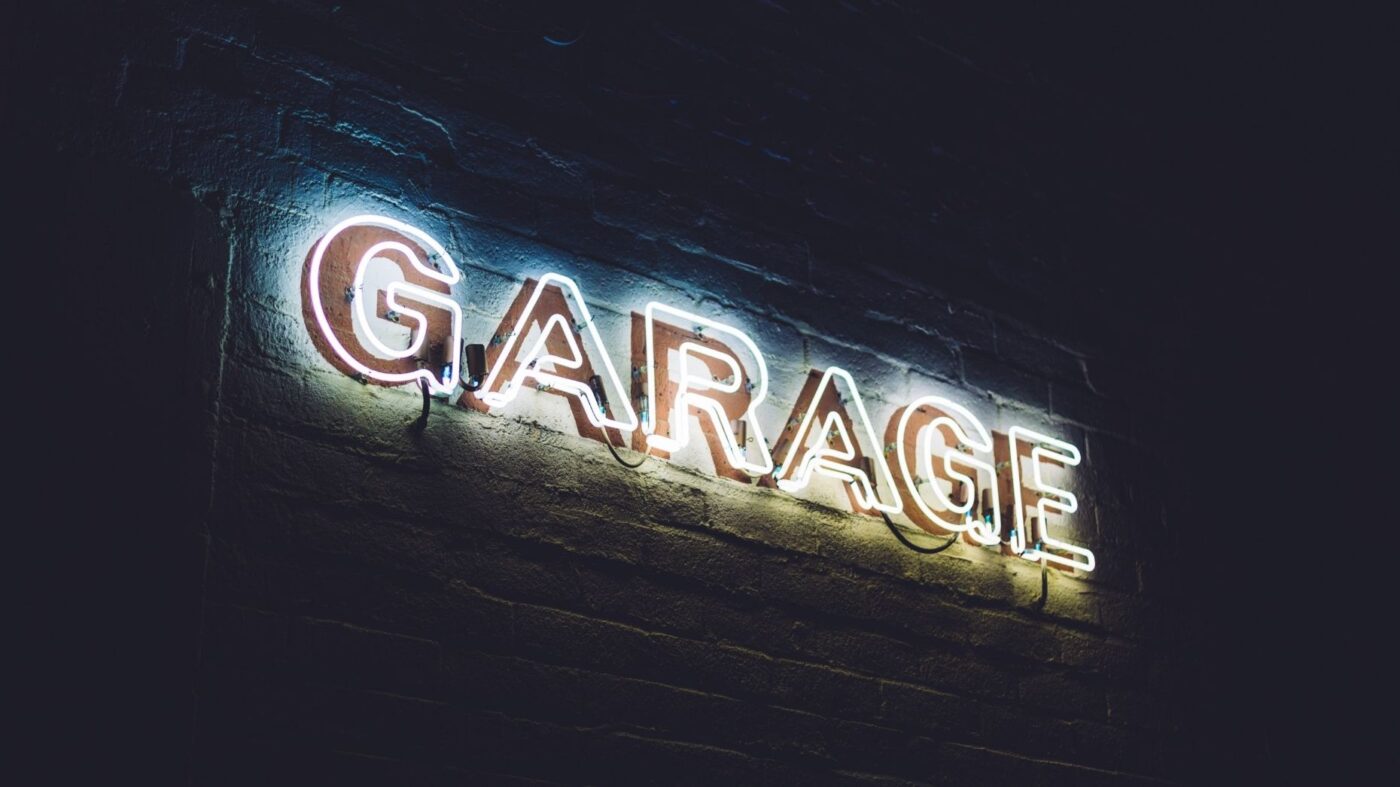 With a rise in vehicle ownership and a decline in available street parking, Manhattan investors are betting big on car condos as New Yorkers prepare to return to in-person work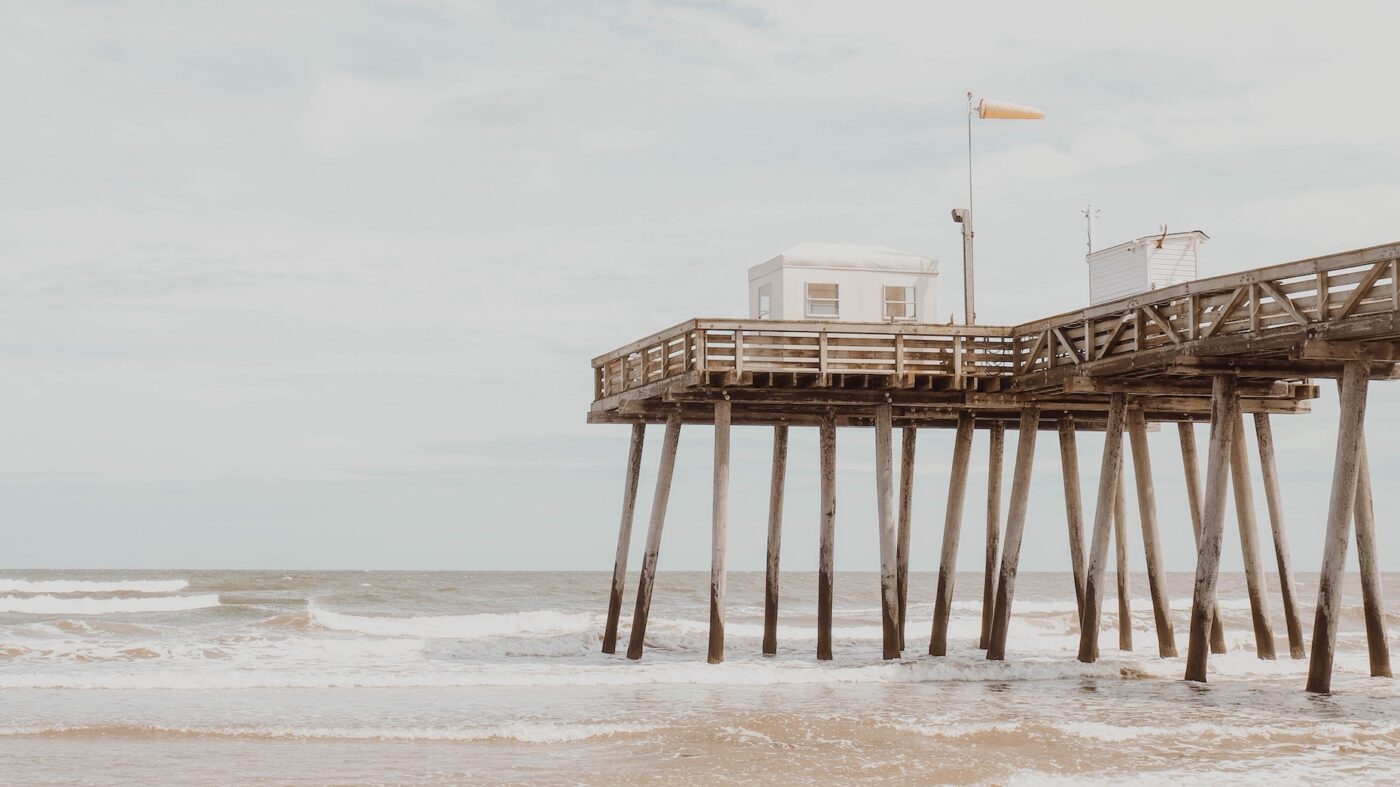 The newly combined company will have five offices in the Jersey Shore region, and it will focus on the luxury end of the market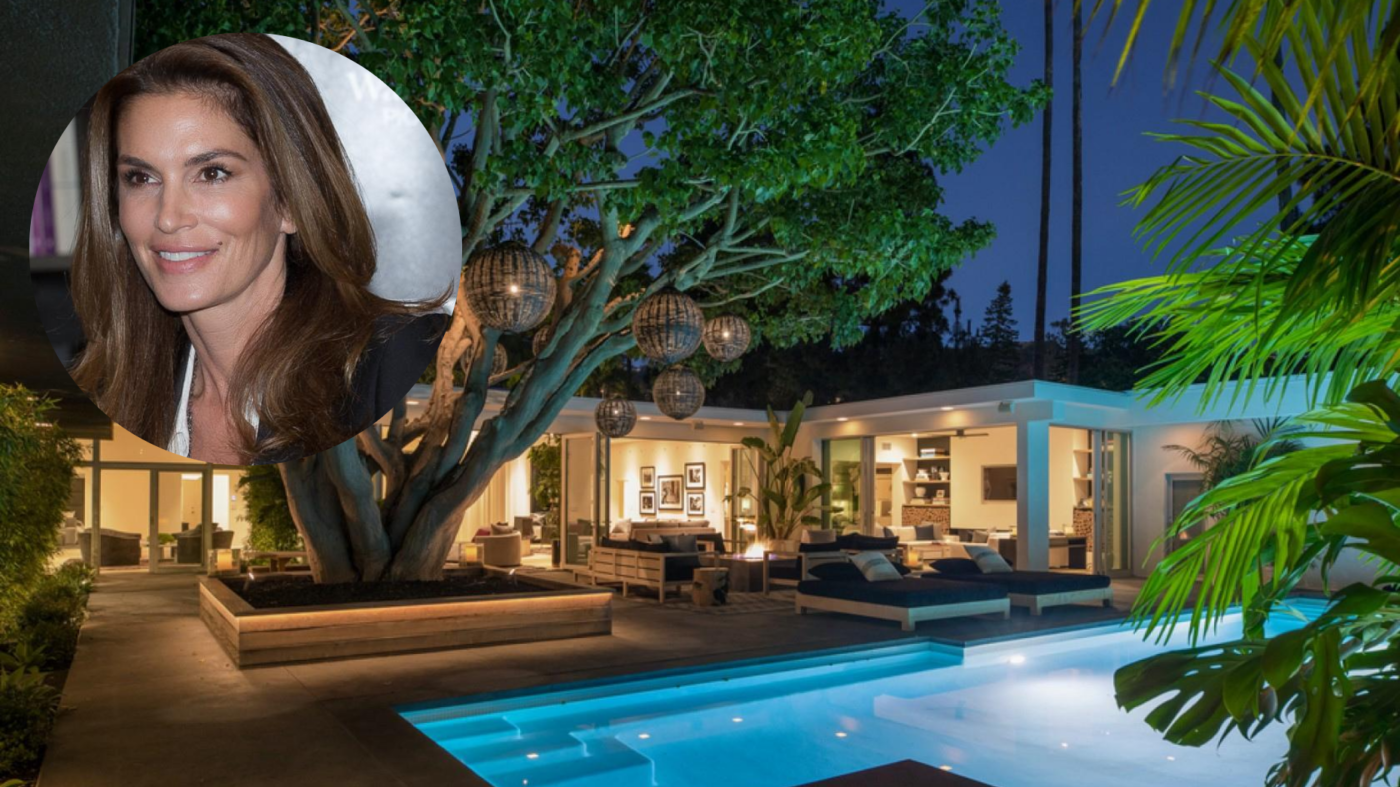 Crawford and her husband Rande Gerber originally listed the home for $16M in 2020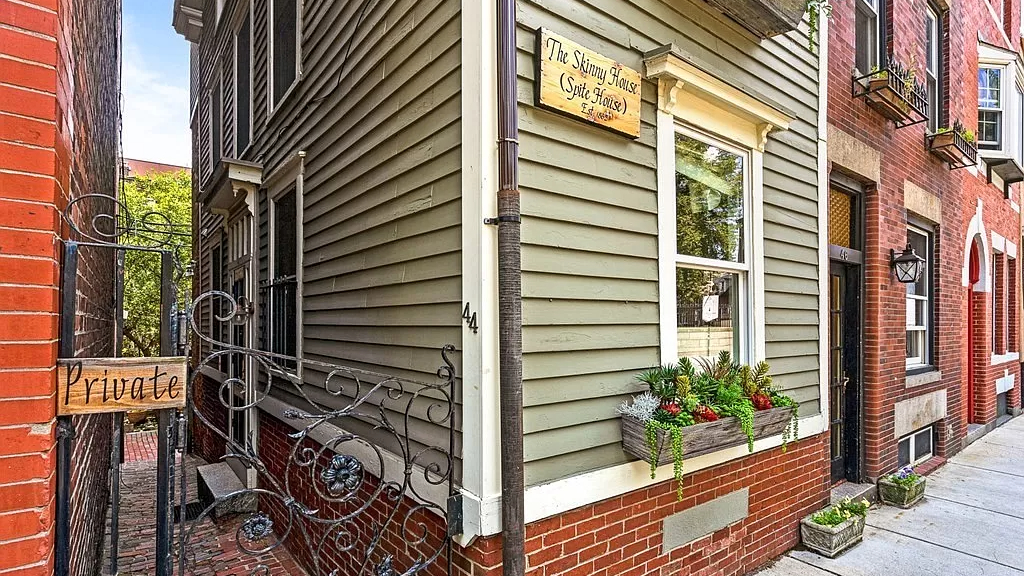 For the right buyer, the almost impossibly narrow building offers a piece of Boston history and a surprising 1,165 square feet of space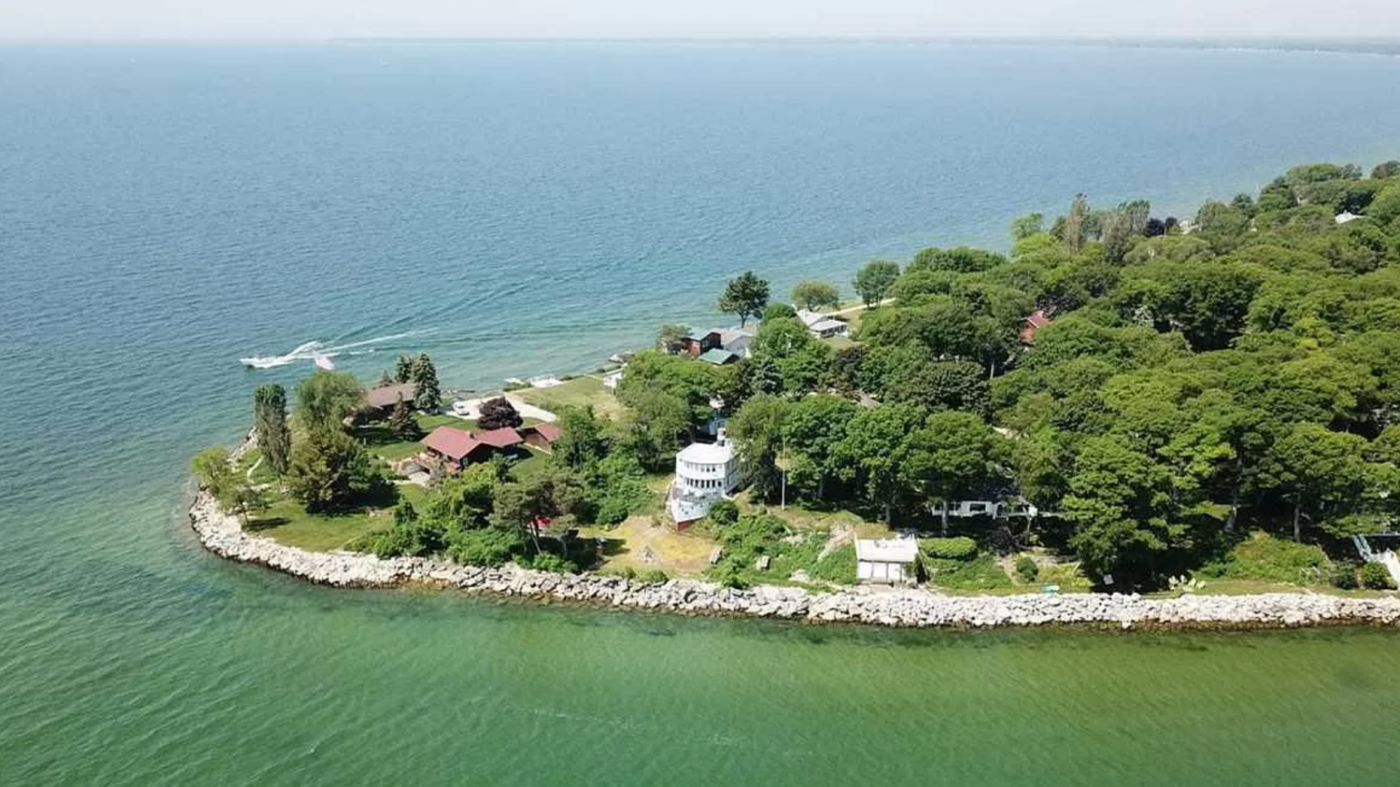 The property's original owners built the unusual home in 1936 to keep a wife's seafaring husband on dry land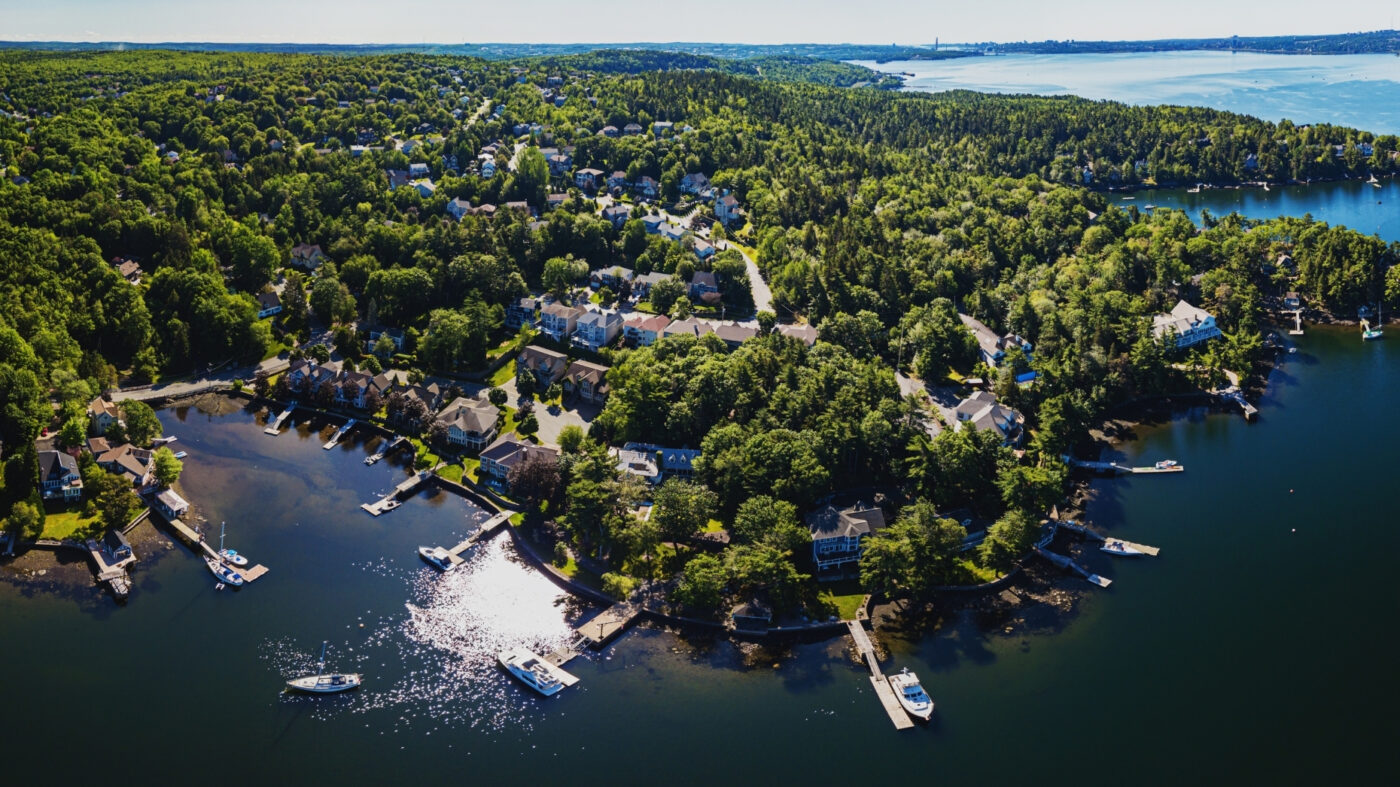 Selling a luxury house that overlooks the water can be lucrative, if you know how to do it right. Here are a few tried-and-true tips to help you promote the benefits of living in a waterfront residence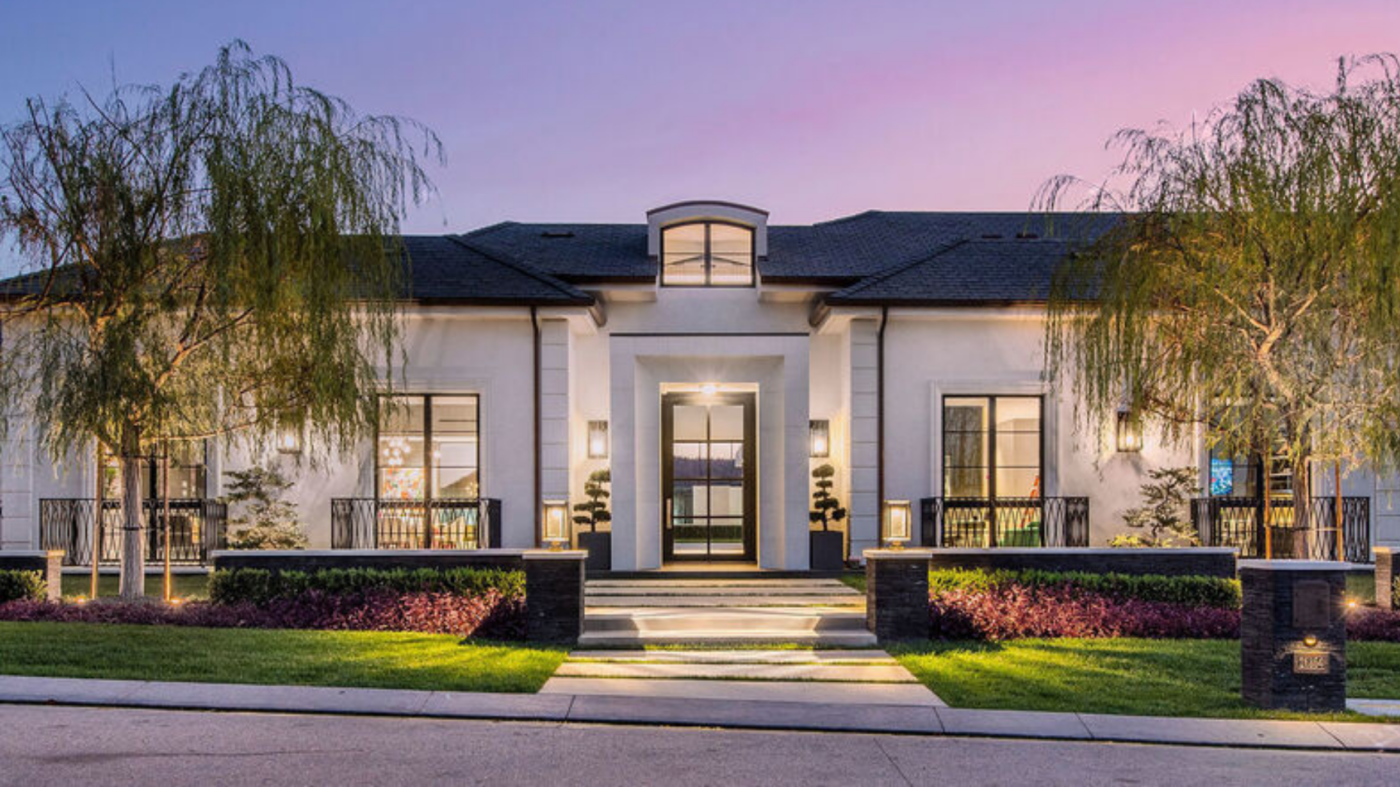 The mansion from real estate developer Michael Palumbo clocks in as the most expensive sale in the San Fernando Valley to date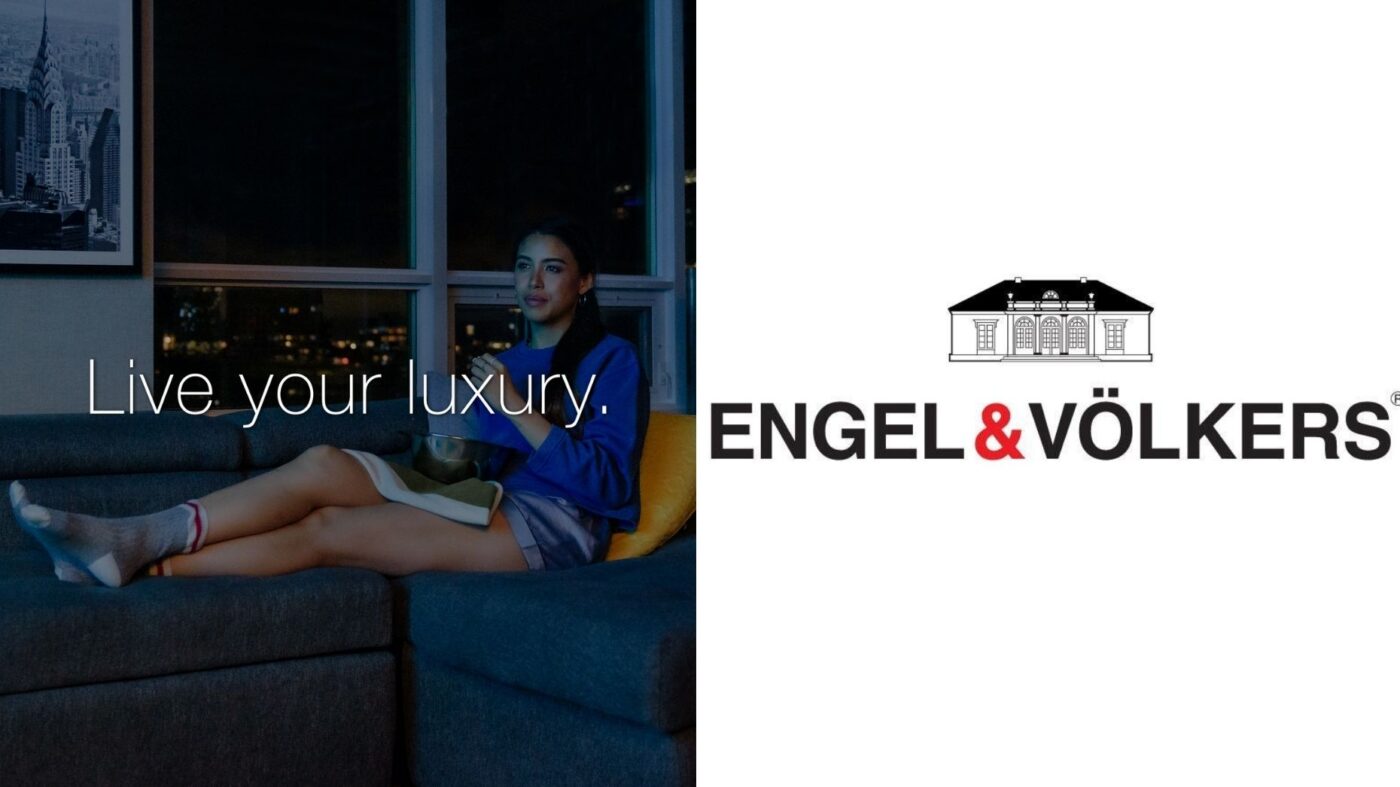 Titled 'Live Your Luxury,' the campaign showcases the 'simple, yet personal luxuries' that come with owning a home by highlighting everyday moments that serve as little treasures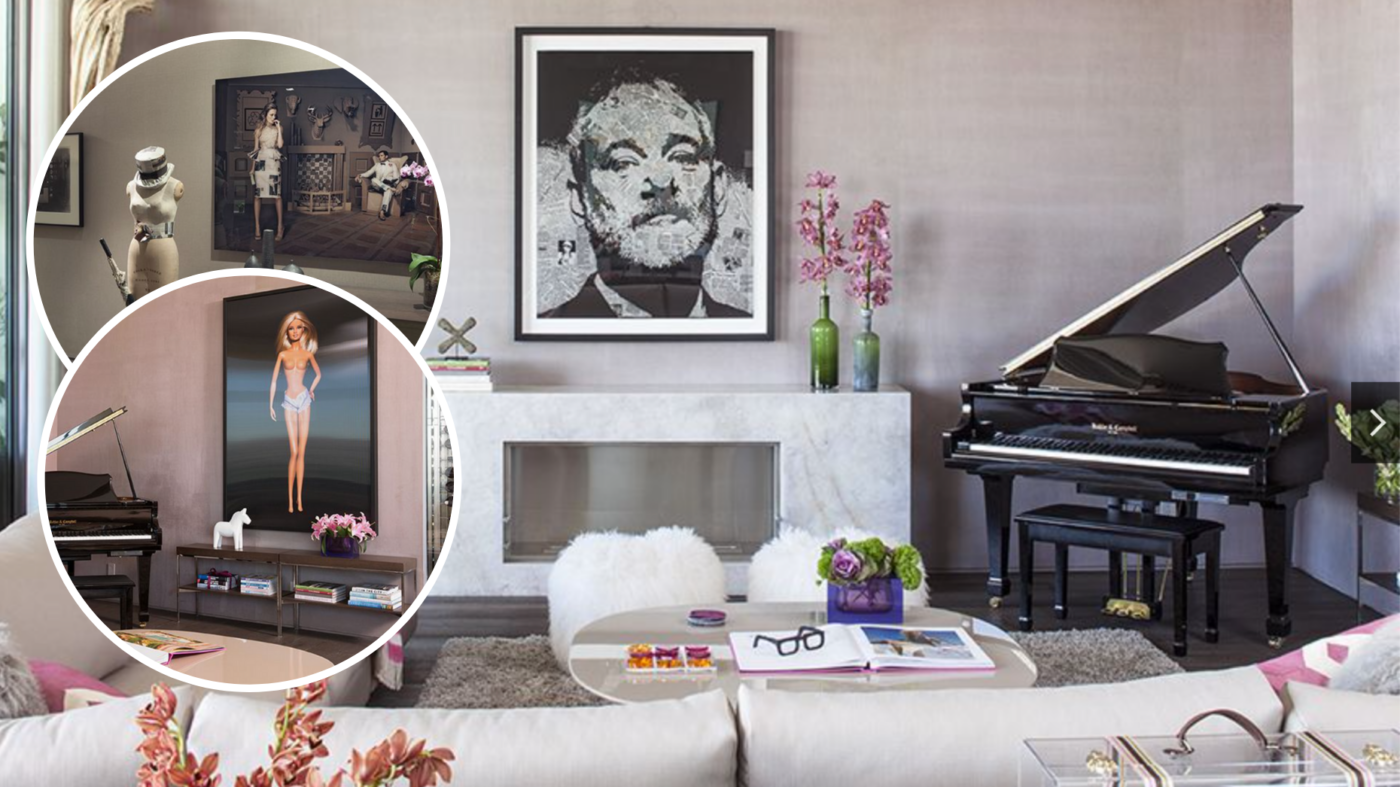 While the condo originally belonged to the Mattel founders, current owner and interior designer Nicole Sassaman was the one who made it look 'Barbie-like'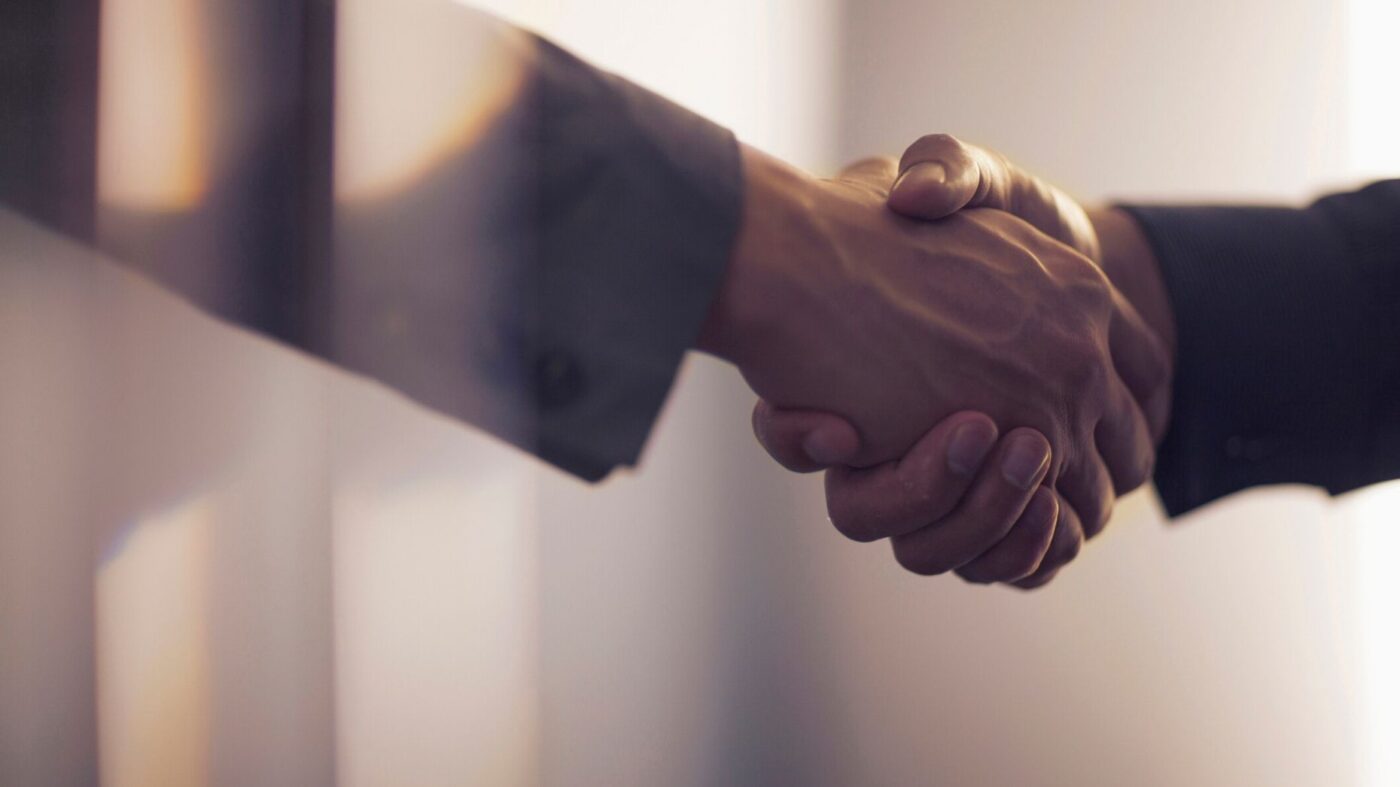 Financial details of the transaction were not disclosed, but the Völkers family, as well as CEO Sven Odia and CFO Thilo von Trotha, will maintain nearly 40% of the company's shares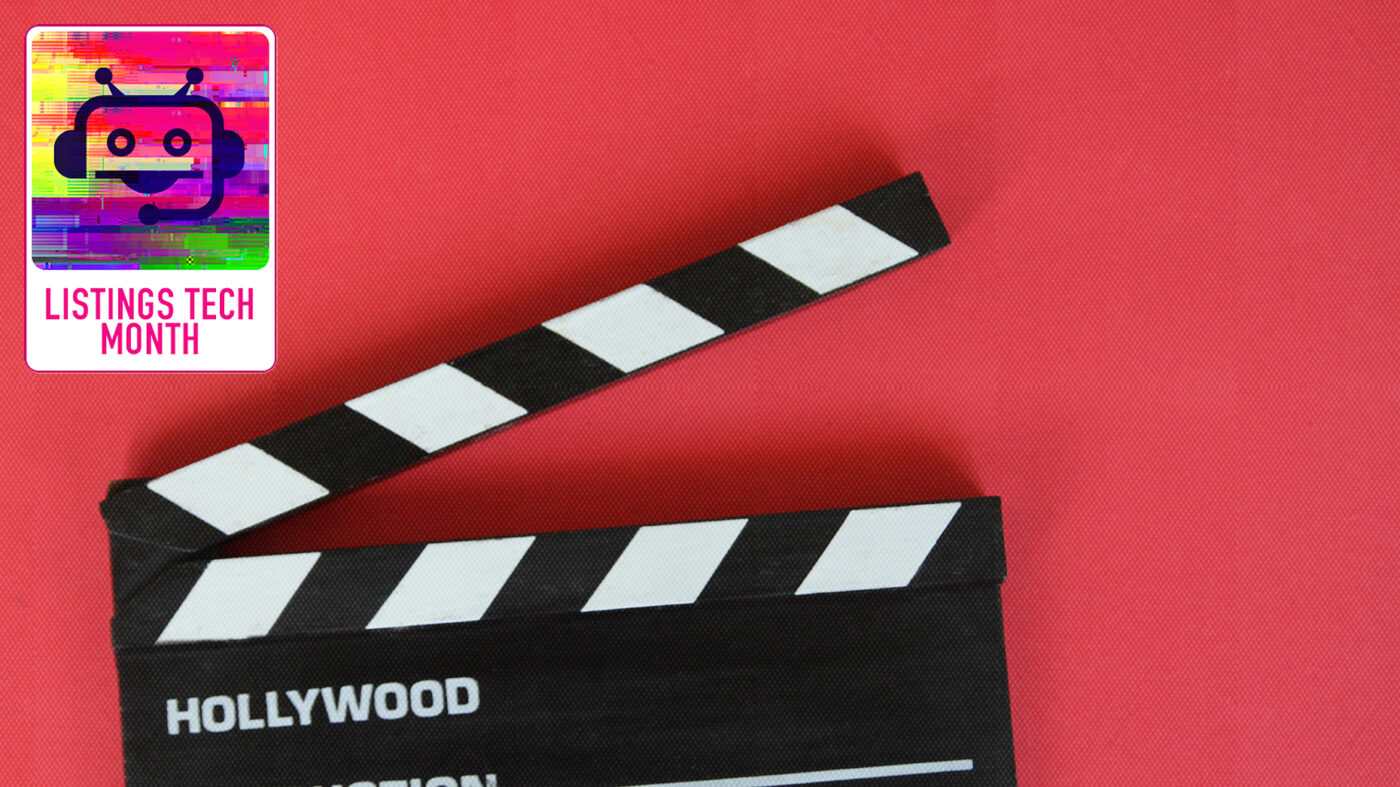 Every Facebook ad, email campaign and landing page you create is a chapter in your listing's story, and video is likely going to be the one buyers flip to first. Here are the tools you need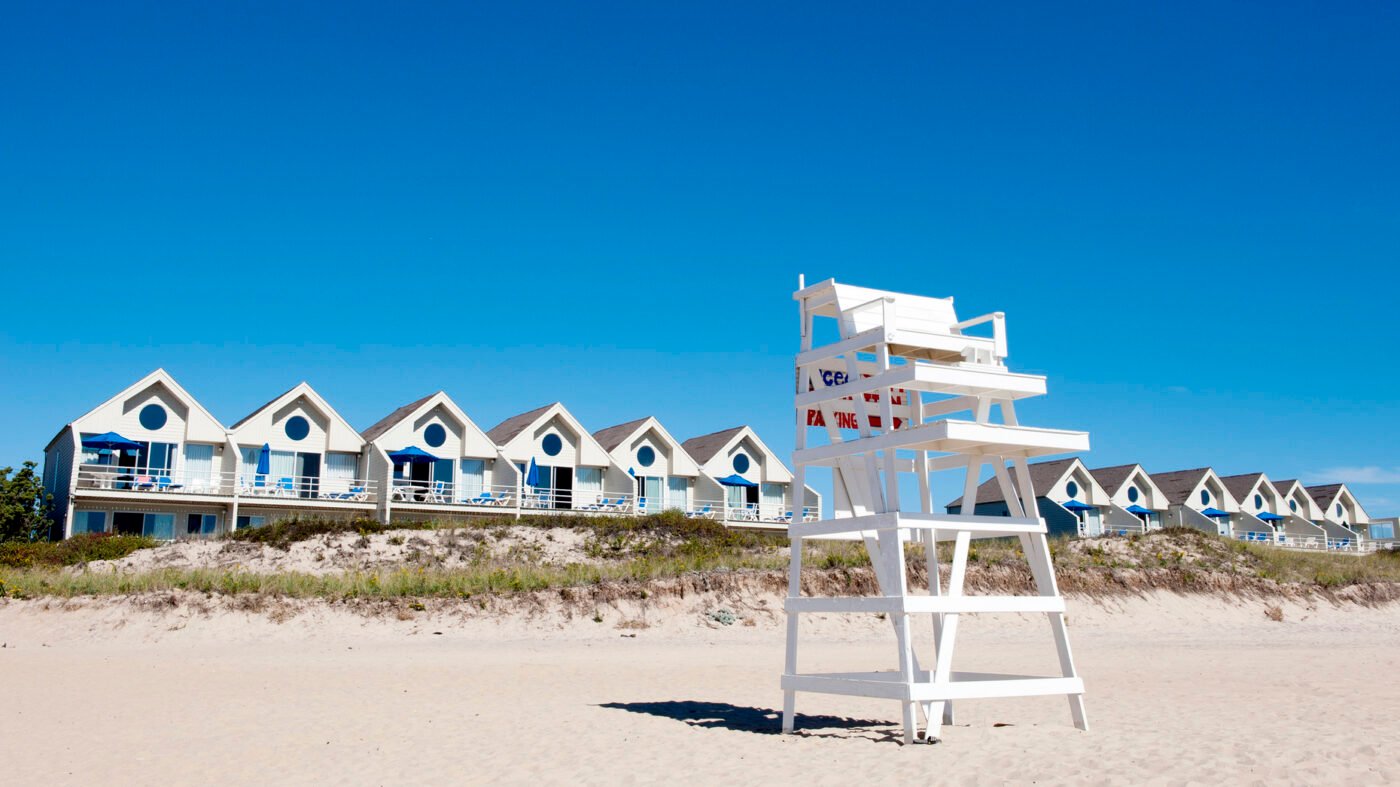 Popular summer destinations used to come with an off-season, large numbers of fall and winter renters are quickly changing the markets as remote work remains the norm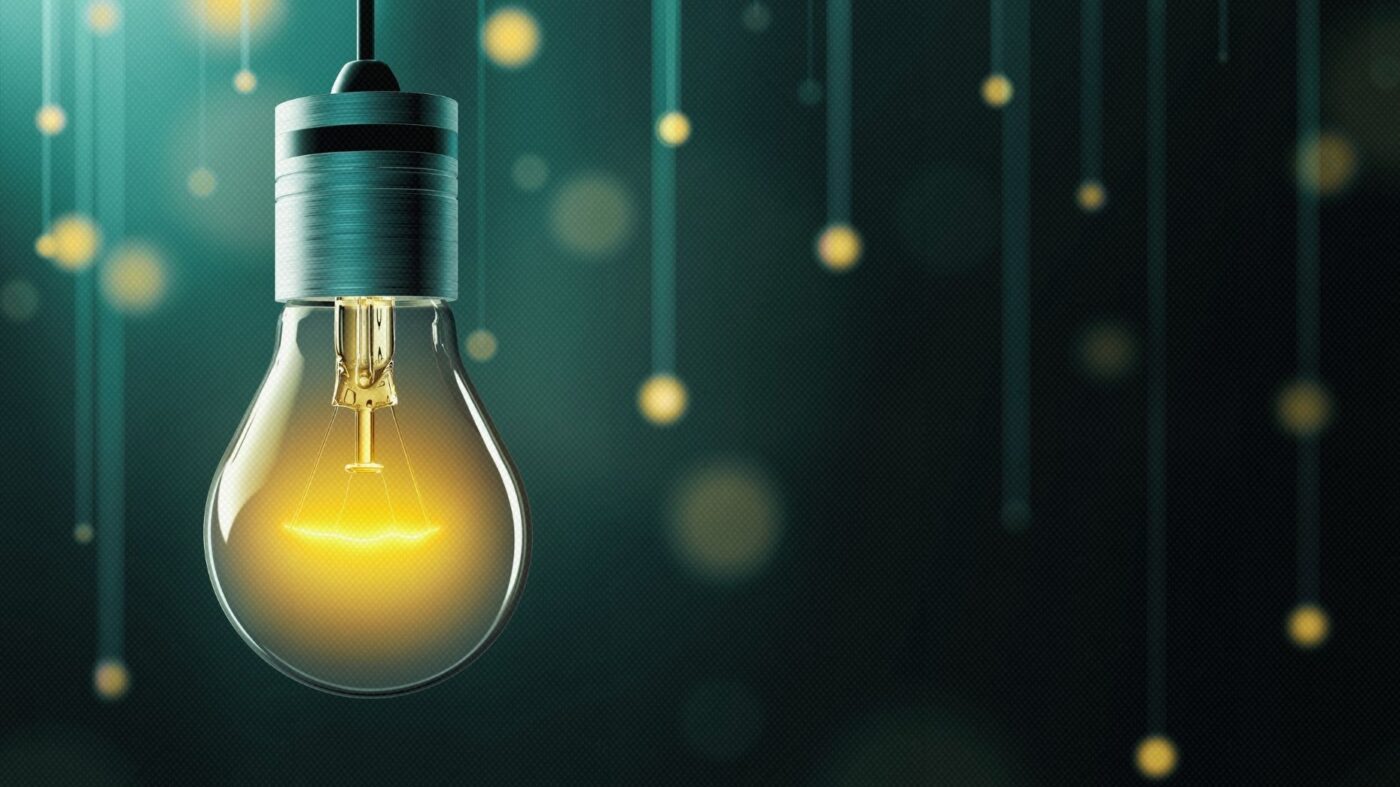 Opinion
When you try to be 'everything,' you make it almost impossible for prospective clients to see your value. And if they don't see your value, they will seek out an agent who can present clear value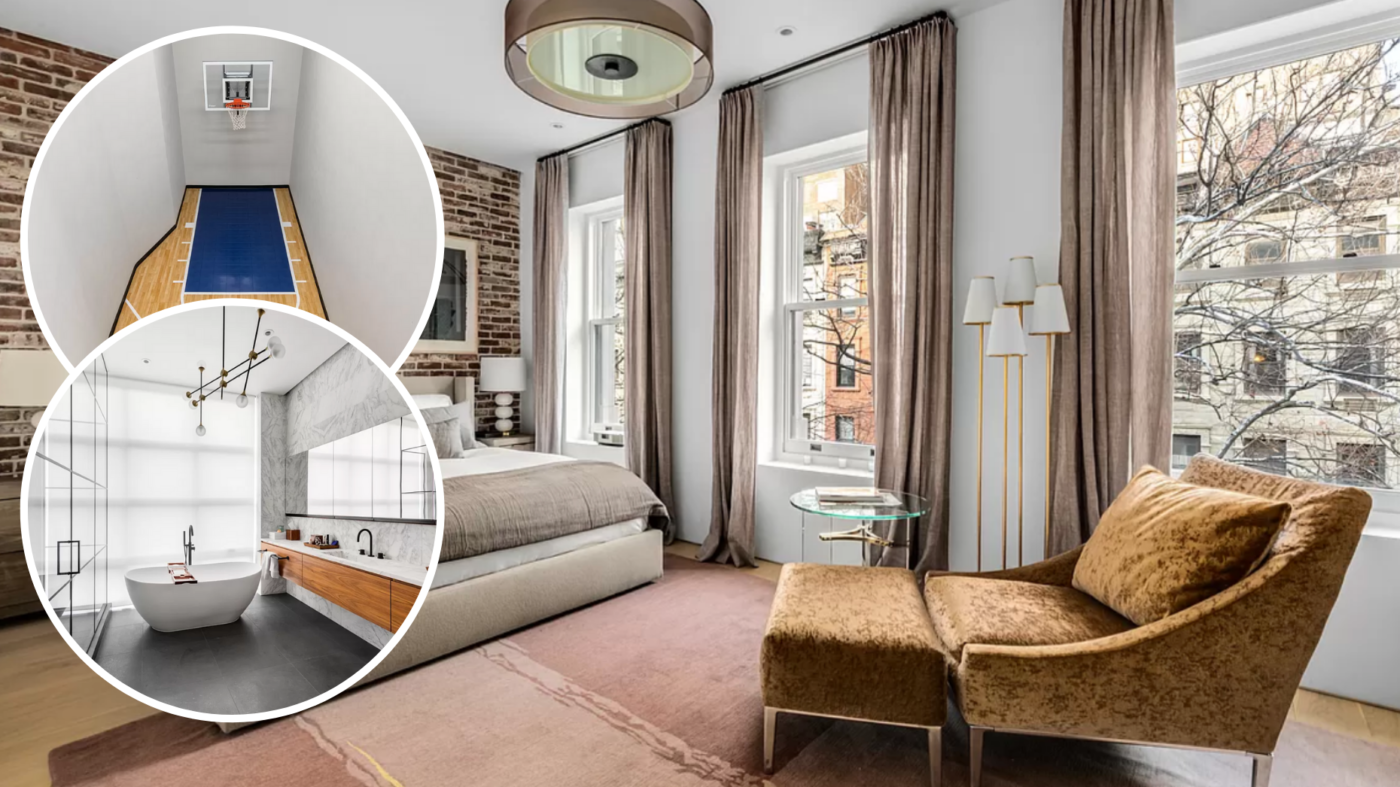 David and Dana Luttway bought the townhouse in 2015 and undertook five-year gut renovation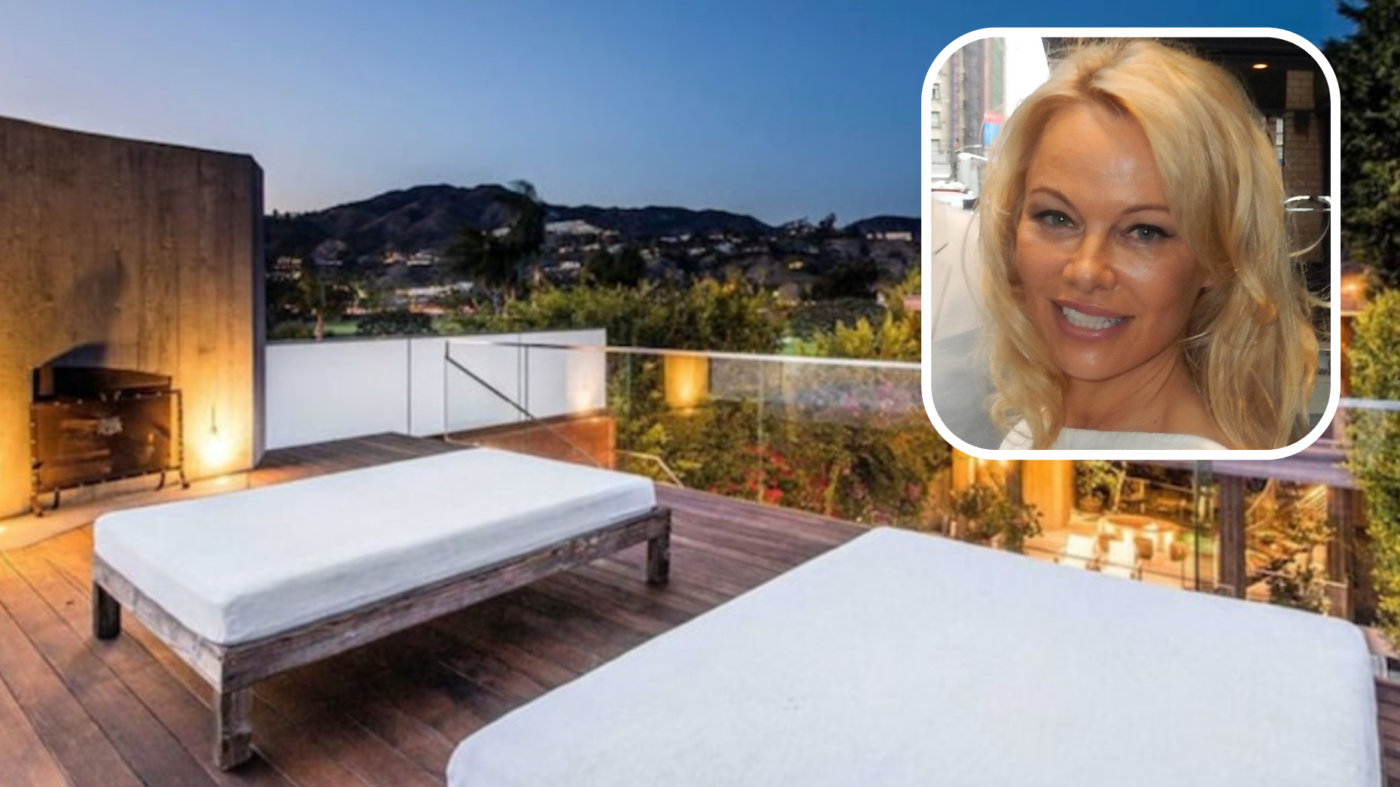 The 'Baywatch' actress owned the house since 2000 when she bought the property for $1.8 million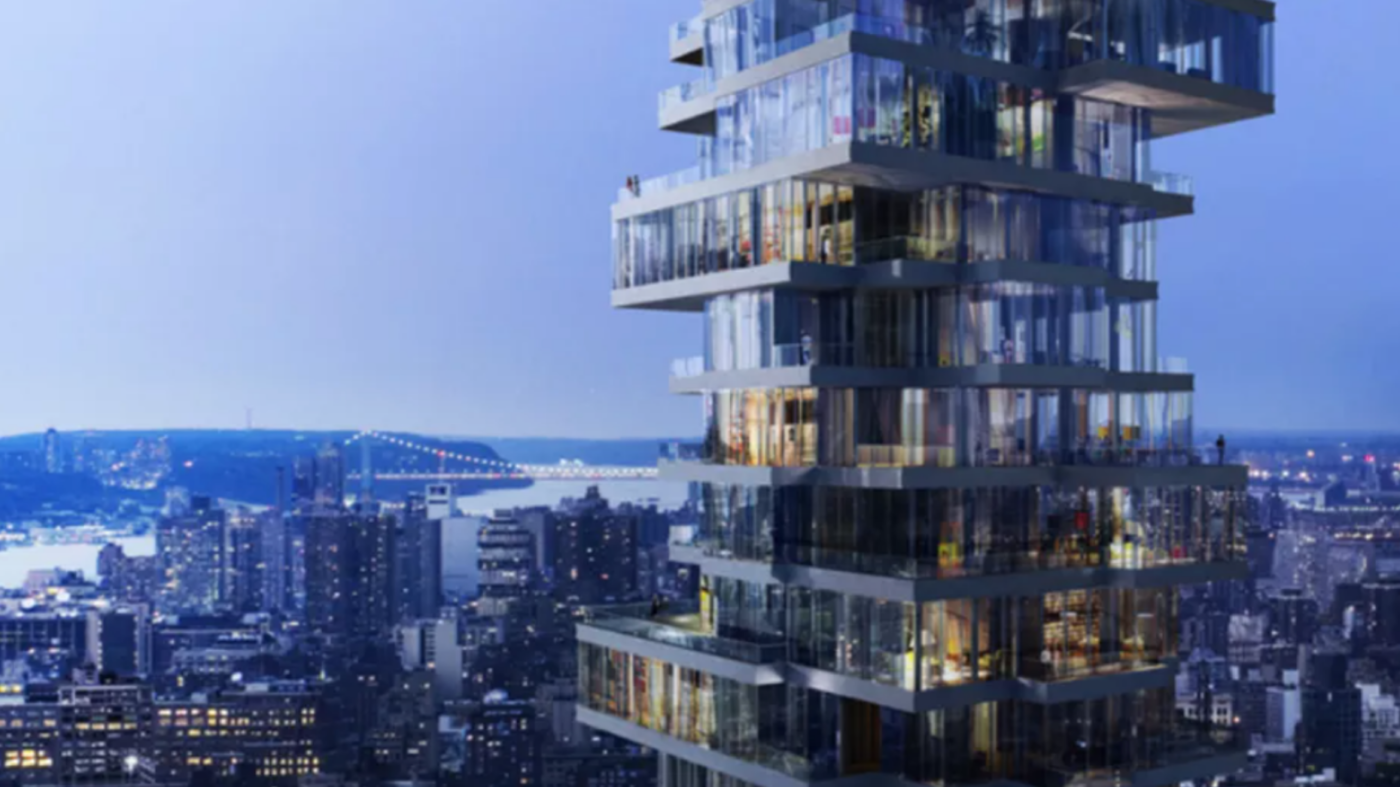 The musician Frank Ocean and actor Keegan-Michael Key are among the Lower Manhattan building's well-known residents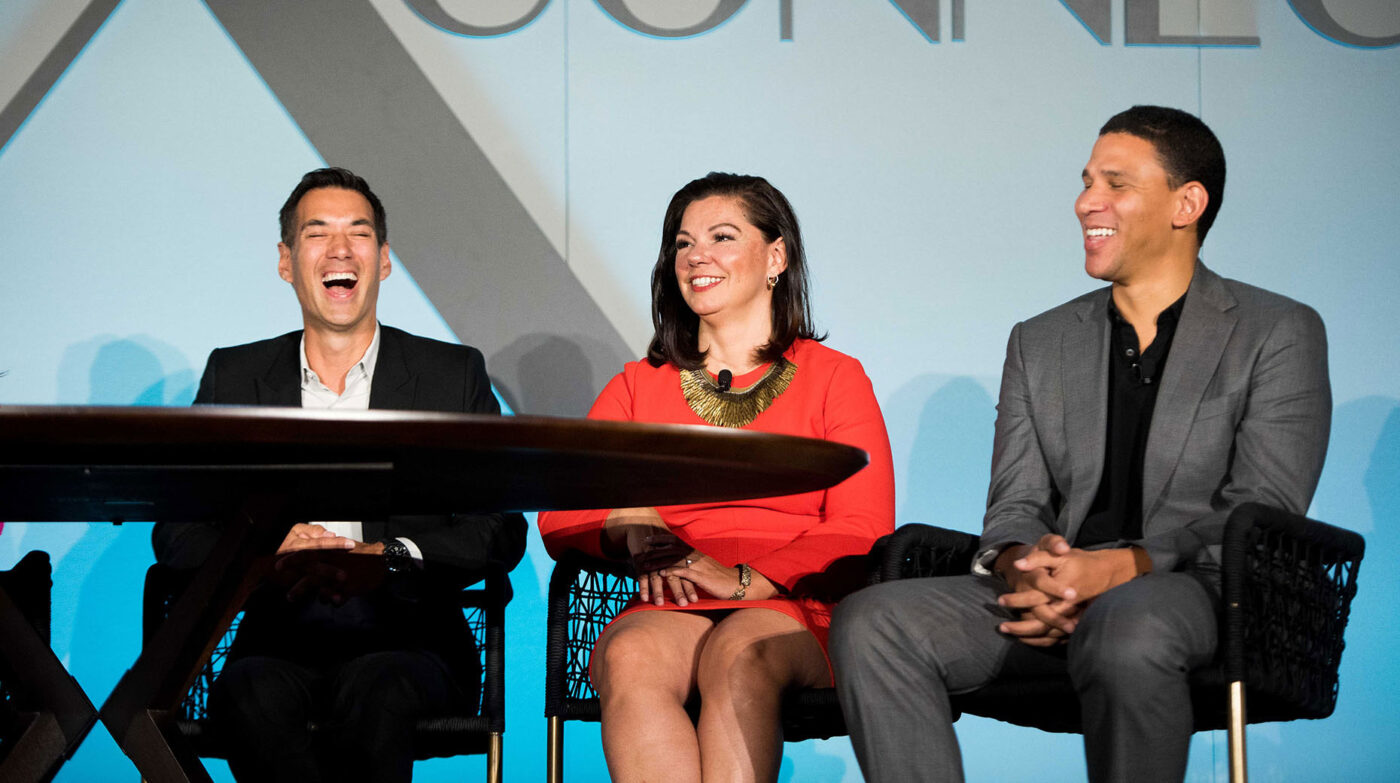 Updated agenda, new speakers and a fresh new take on how to succeed in today's luxury market — explore the Luxury Connect agenda and speakers now!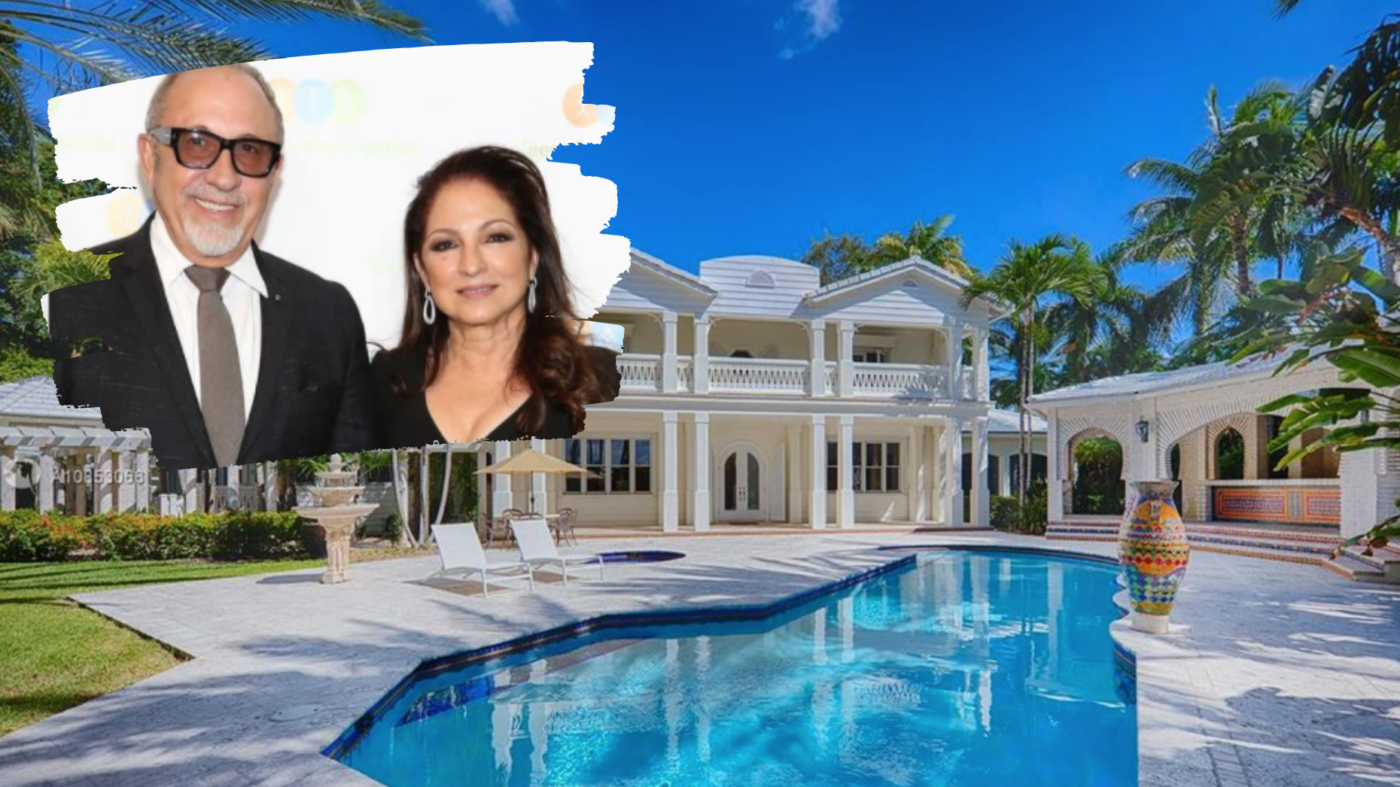 The Estefans bought the house in 1993 for $1.84 million and listed it twice before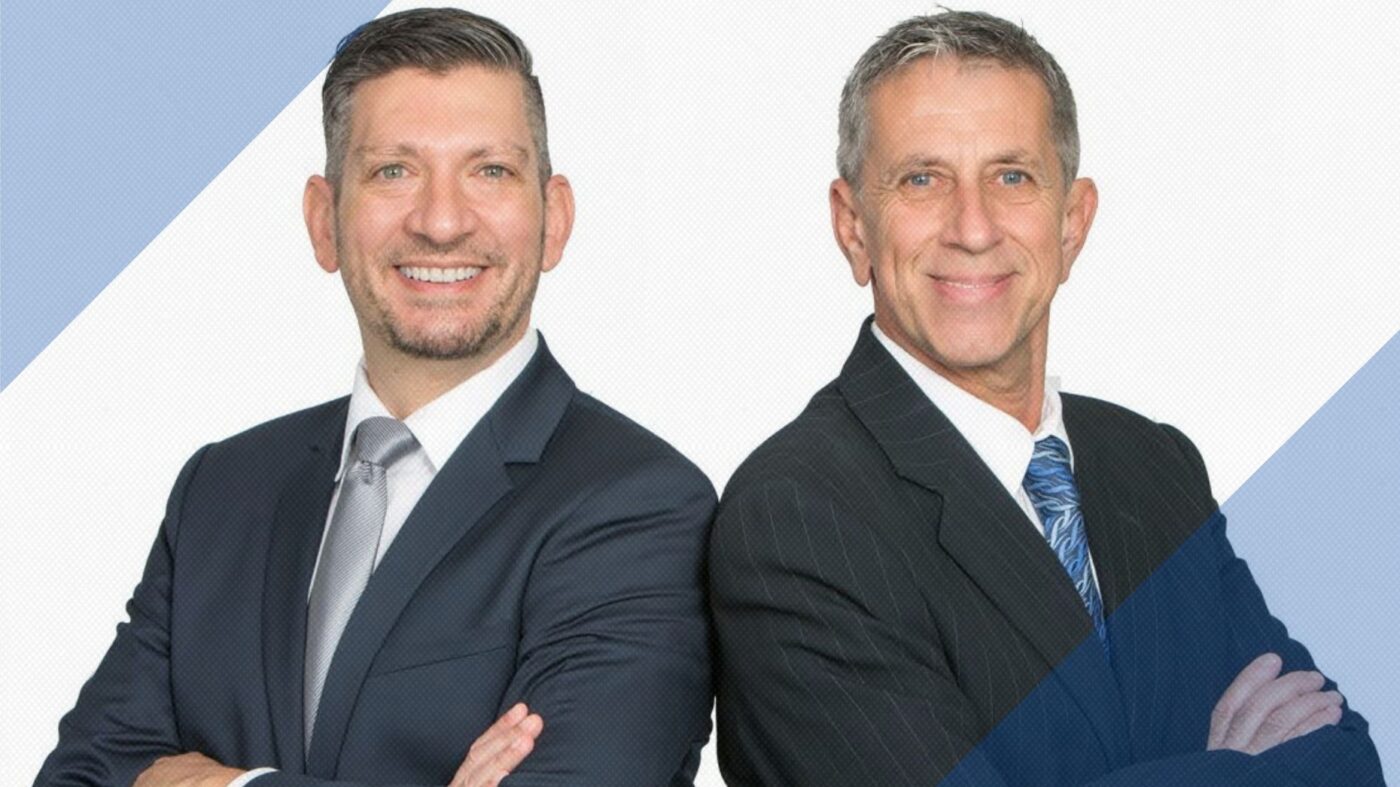 Find out how this Miami luxury team keeps learning through active listening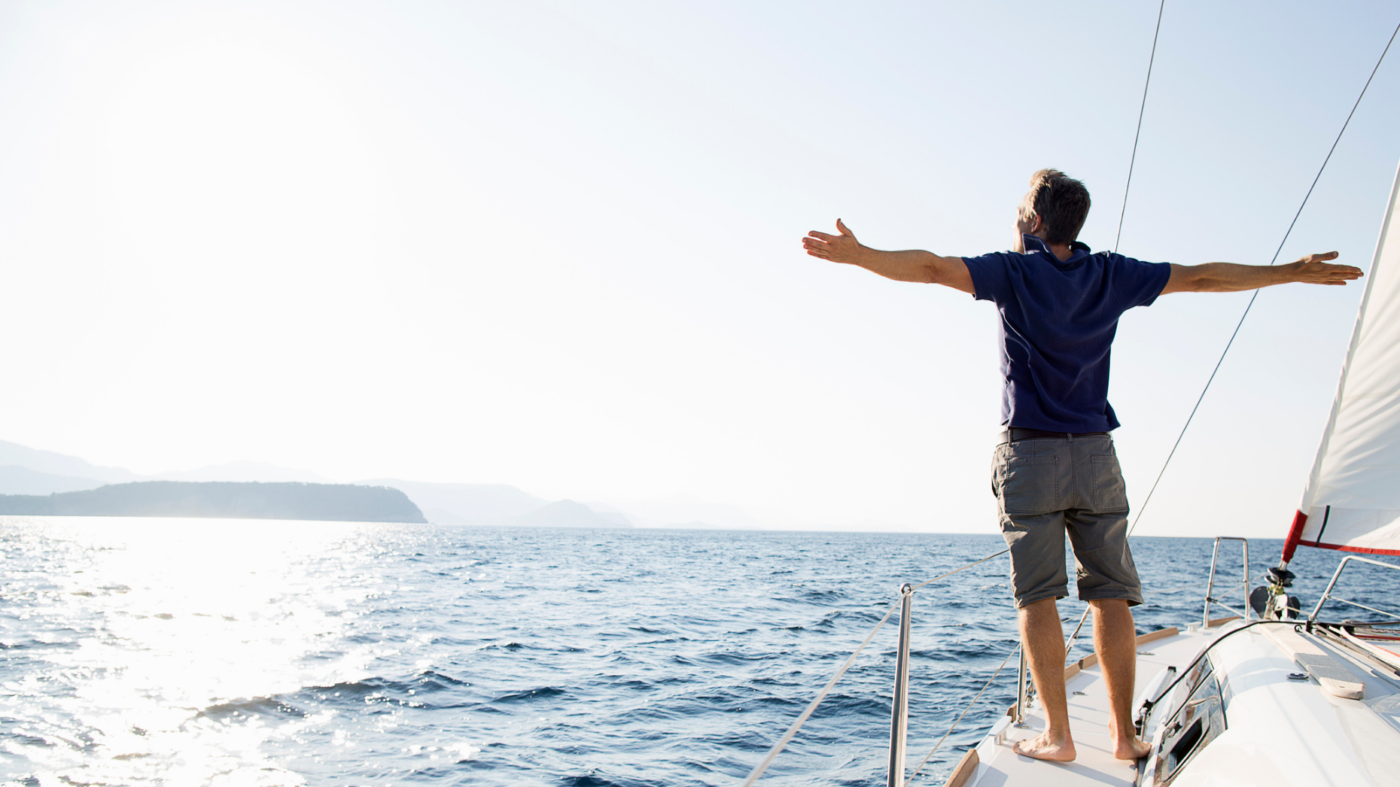 'People had that initial 'I want, I want, I want,' and then they got very clear on what they wanted,' Institute for Luxury Home Marketing President Diane Hartley told Inman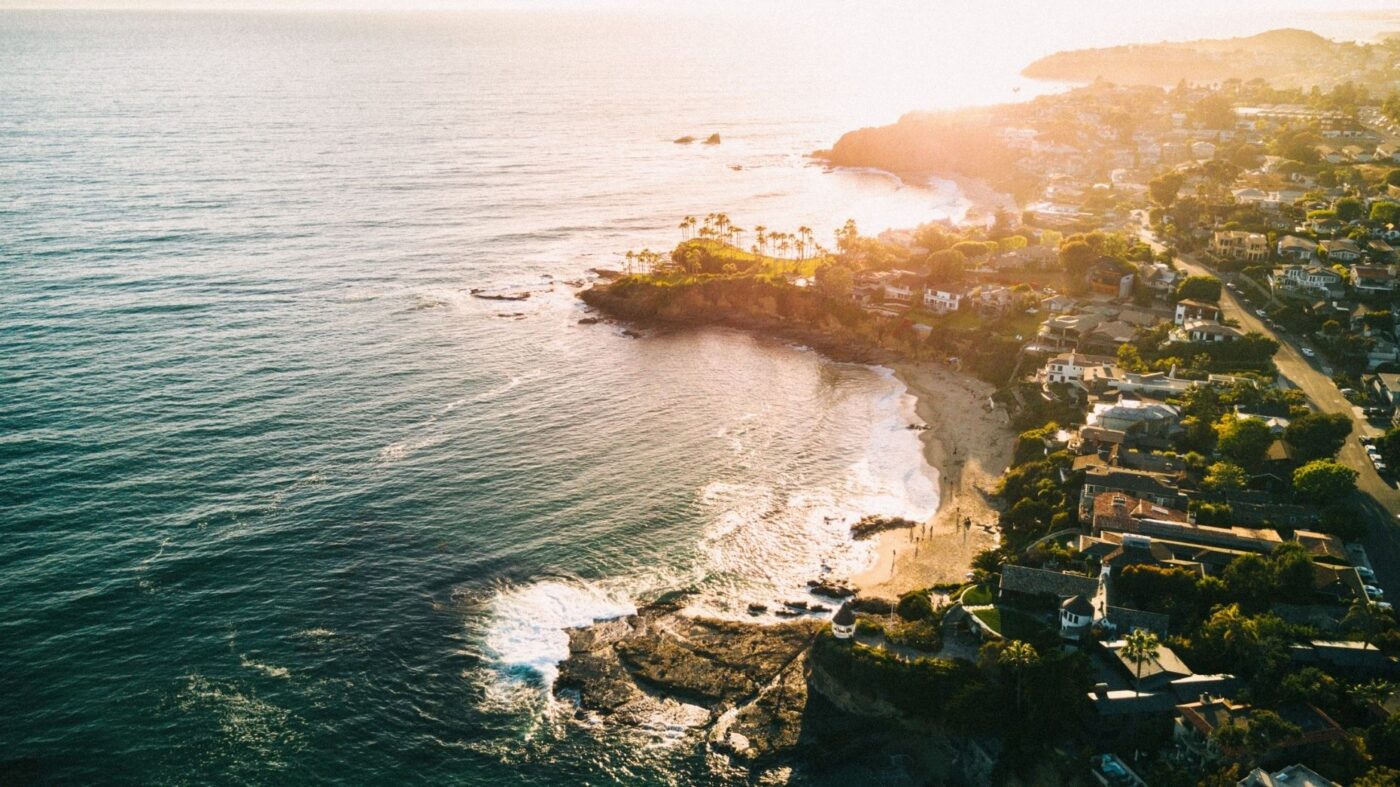 Former NFL cornerback-turned luxury agent Morgan Trent will serve in the role of managing director for the new market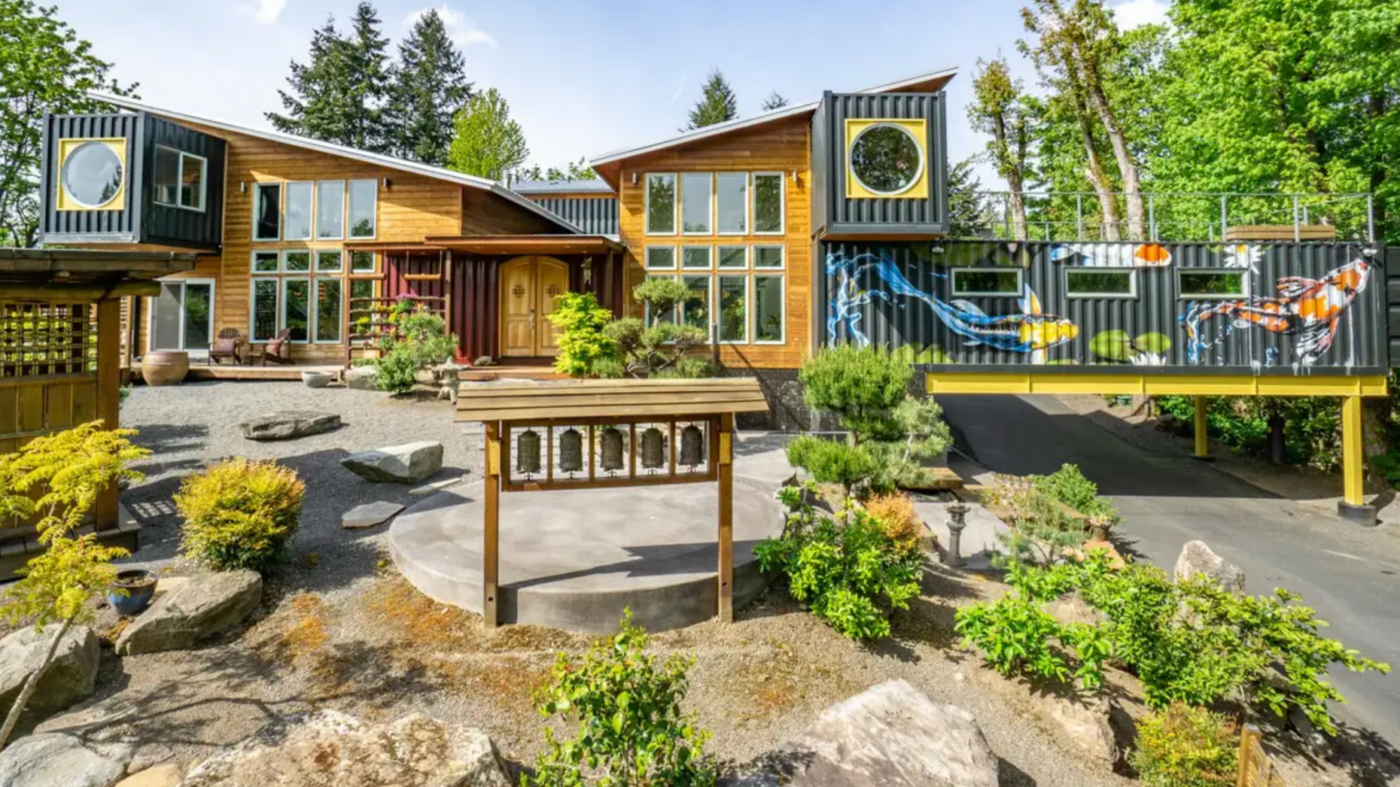 RE/MAX agent Louise James told Inman the recycled, eco-friendly home, which hit the market for $2M, will only grow in popularity as efforts to conserve energy gain steam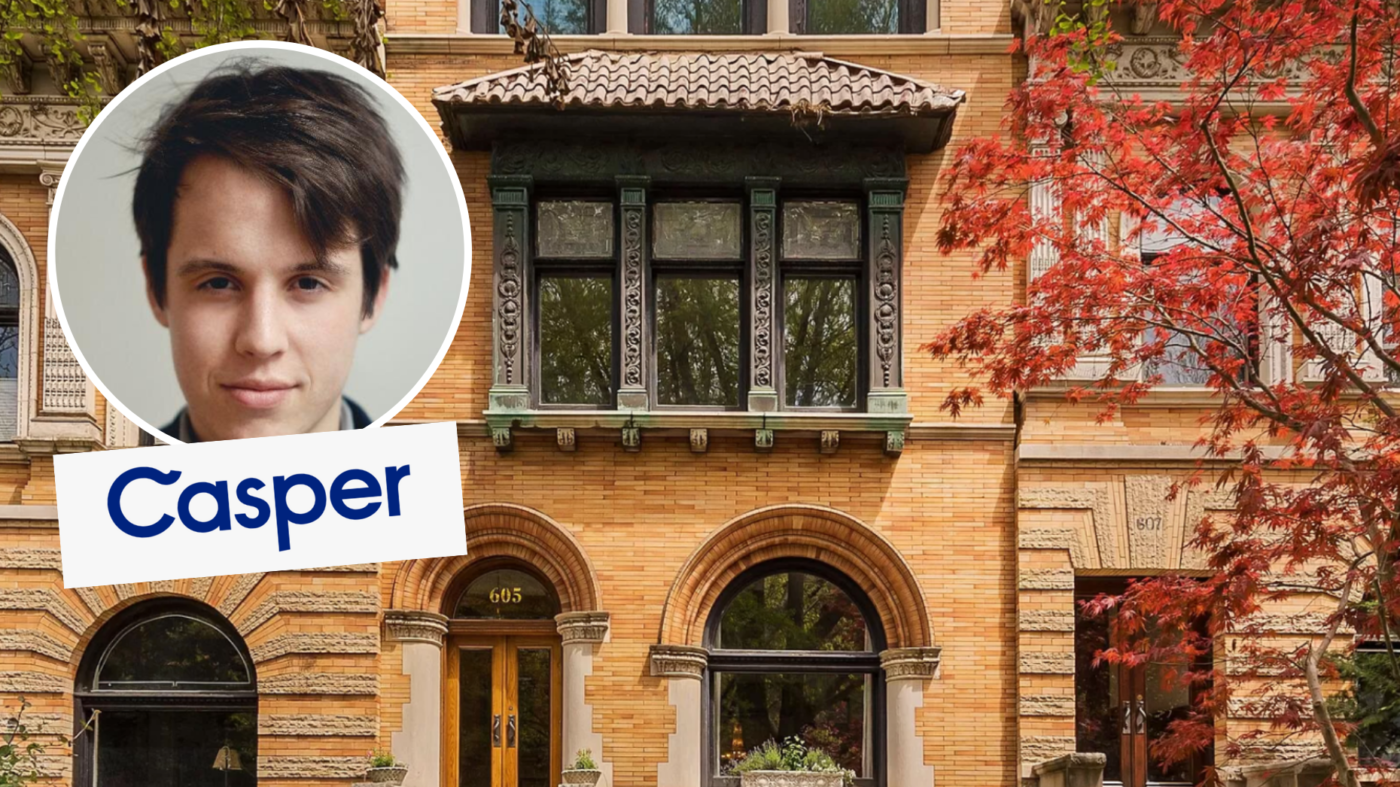 Mattress company co-founder Luke Sherwin and his wife, celebrated chef Clare De Boer, paid $5.25M in cash for the home in Brooklyn's family-friendly Park Slope neighborhood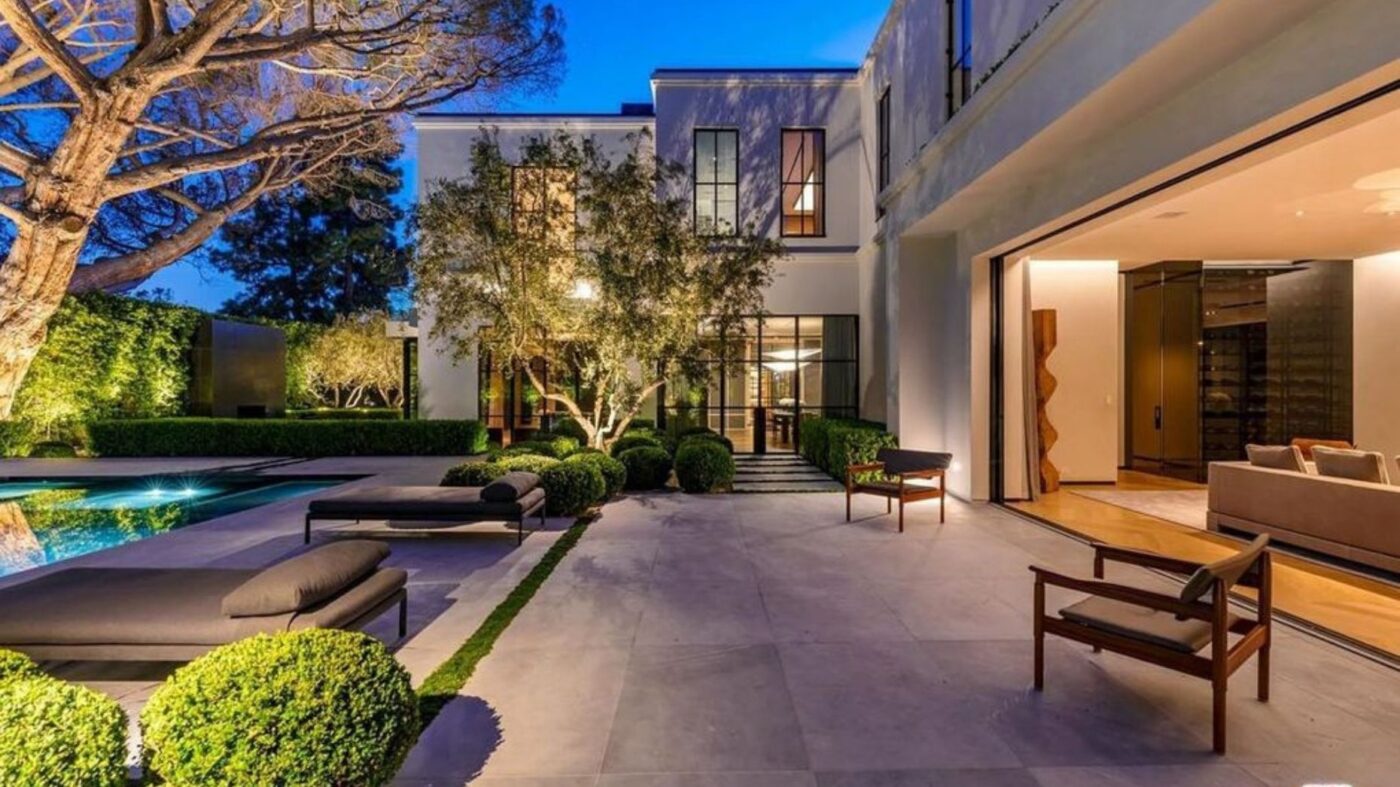 The marketing video behind 1155 Angelo Drive exudes a calm, modern coolness. But at the time the video was made, developers behind the property were already likely aware of significant waterproofing issues present throughout the home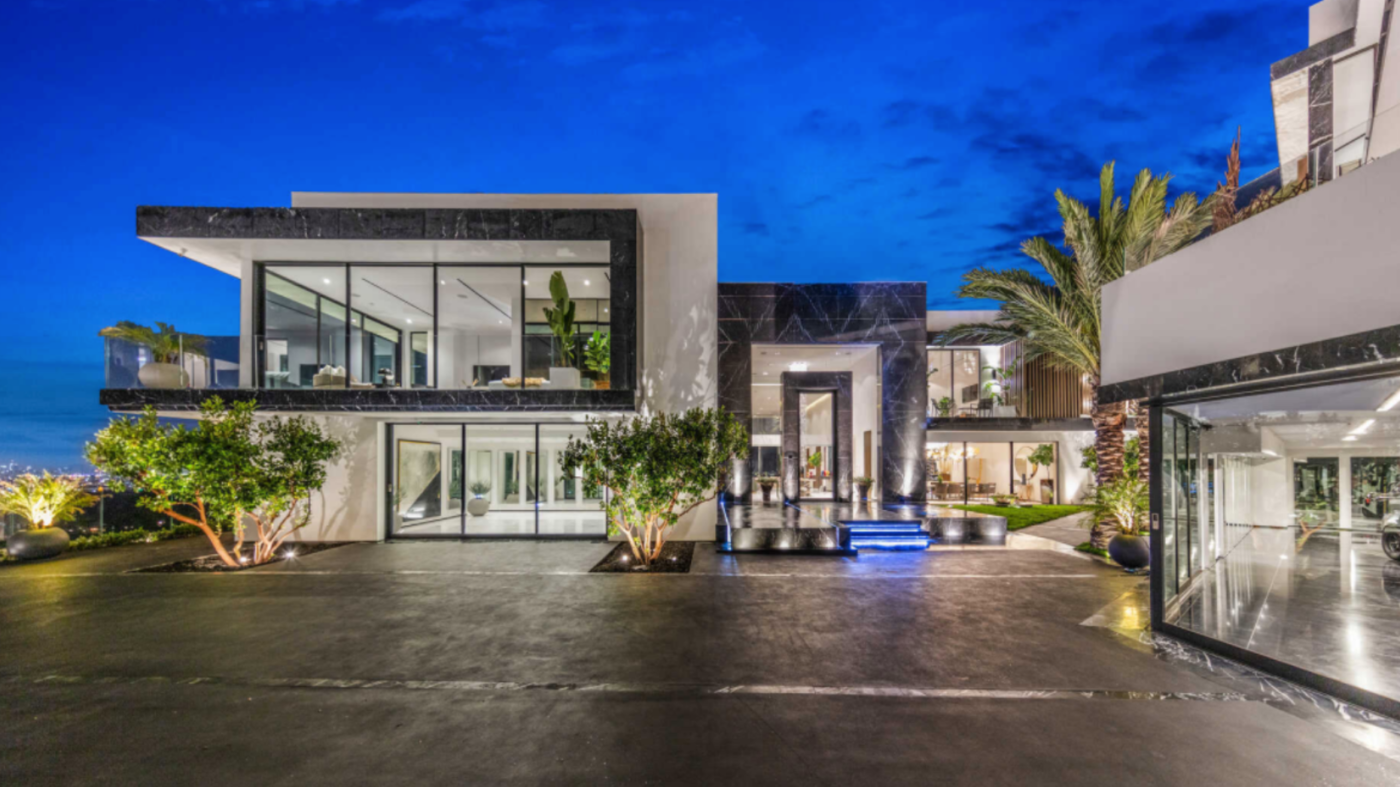 Non-fungible tokens, which are units of data stored on blockchain, have recently become a trendy form of modern art. Now they're part of an $88M mansion listing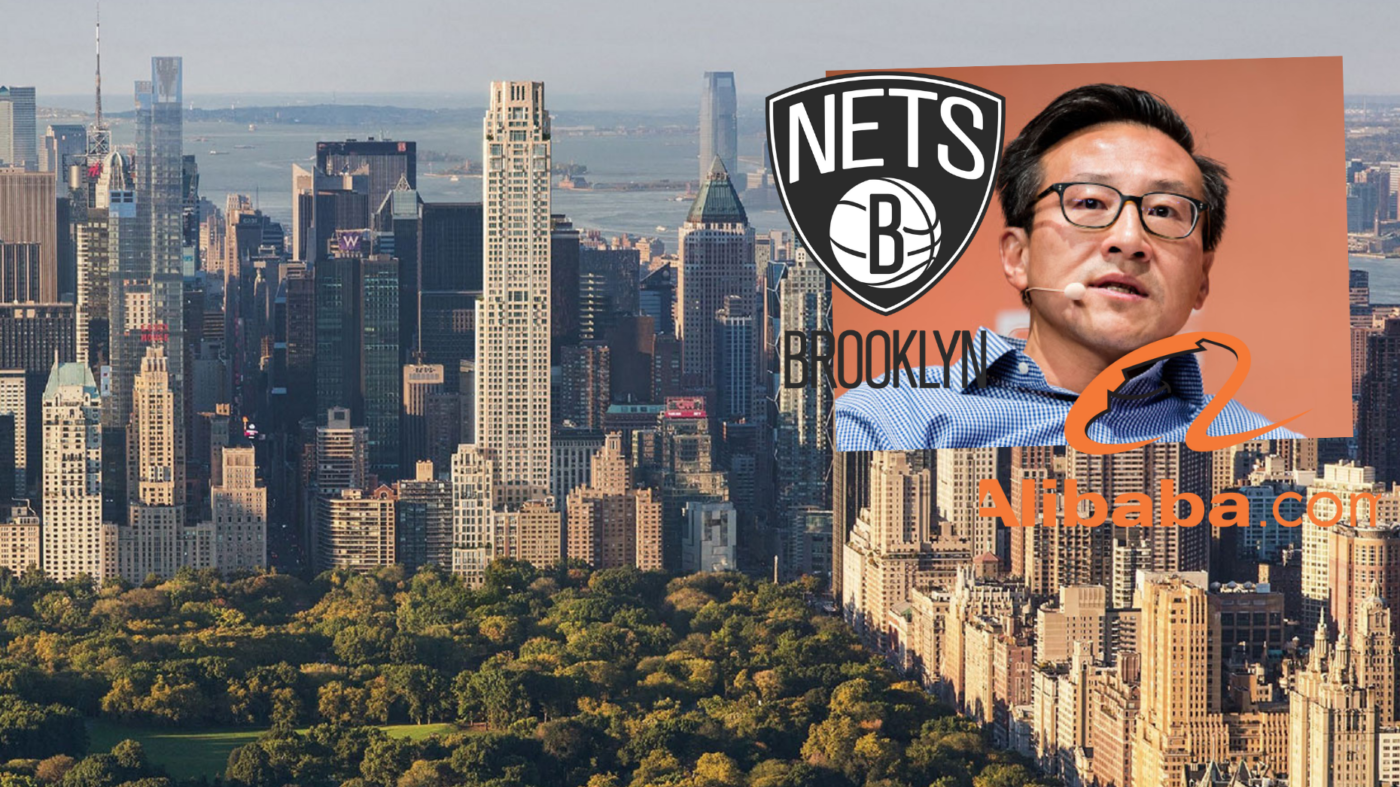 Joe Tsai, who cofounded the Chinese shopping behemoth Alibaba alongside Jack Ma, scored the United States' most expensive real estate sale of 2021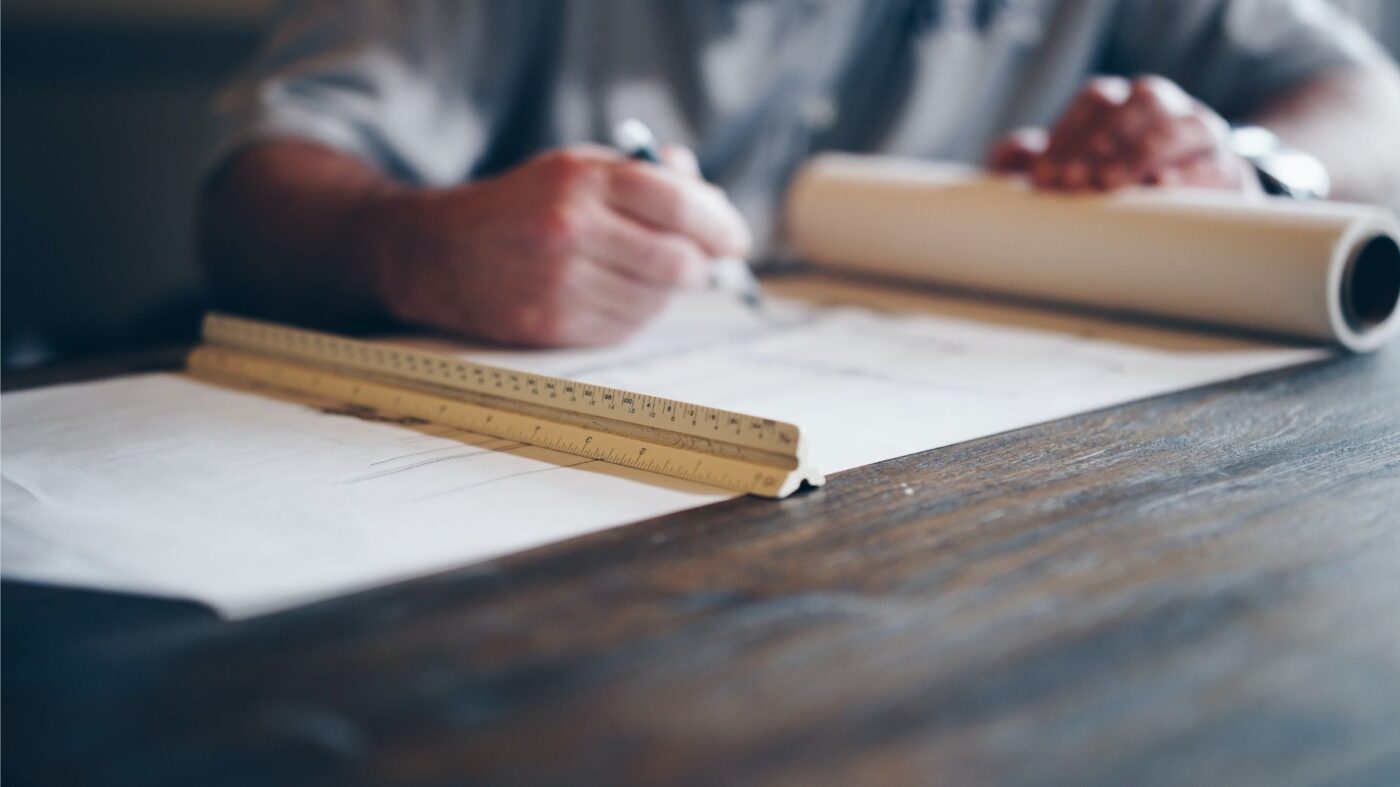 William Friedman, the architect who designed the Surfside condo building that partially collapsed in late June, had been suspended by Florida's board of architecture in 1967 for designing buildings that could not withstand 1965's Hurricane Betsy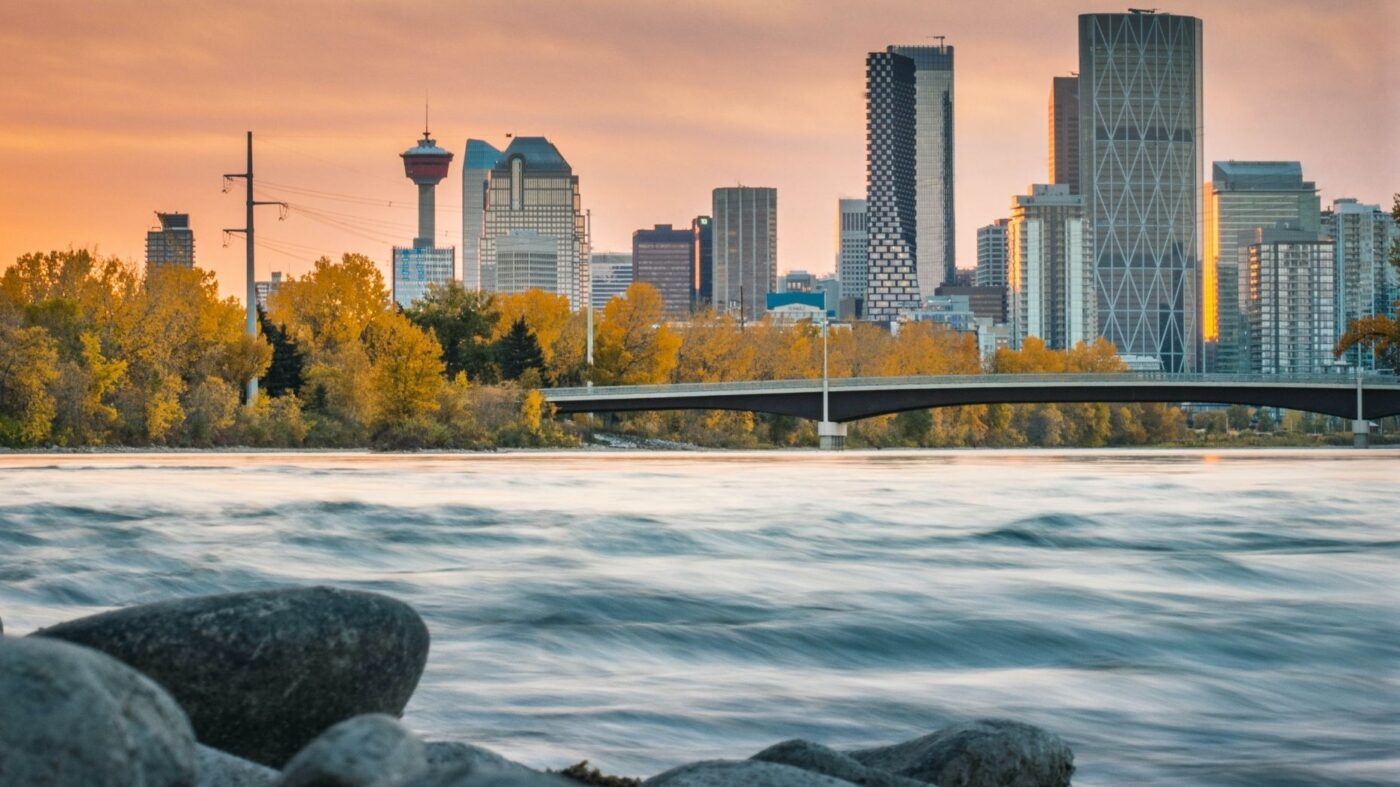 The new Canadian office will join a number of the brokerage's existing offices across the country, which include locations in Toronto, Victoria, Oakville, Kitchener and Cowichan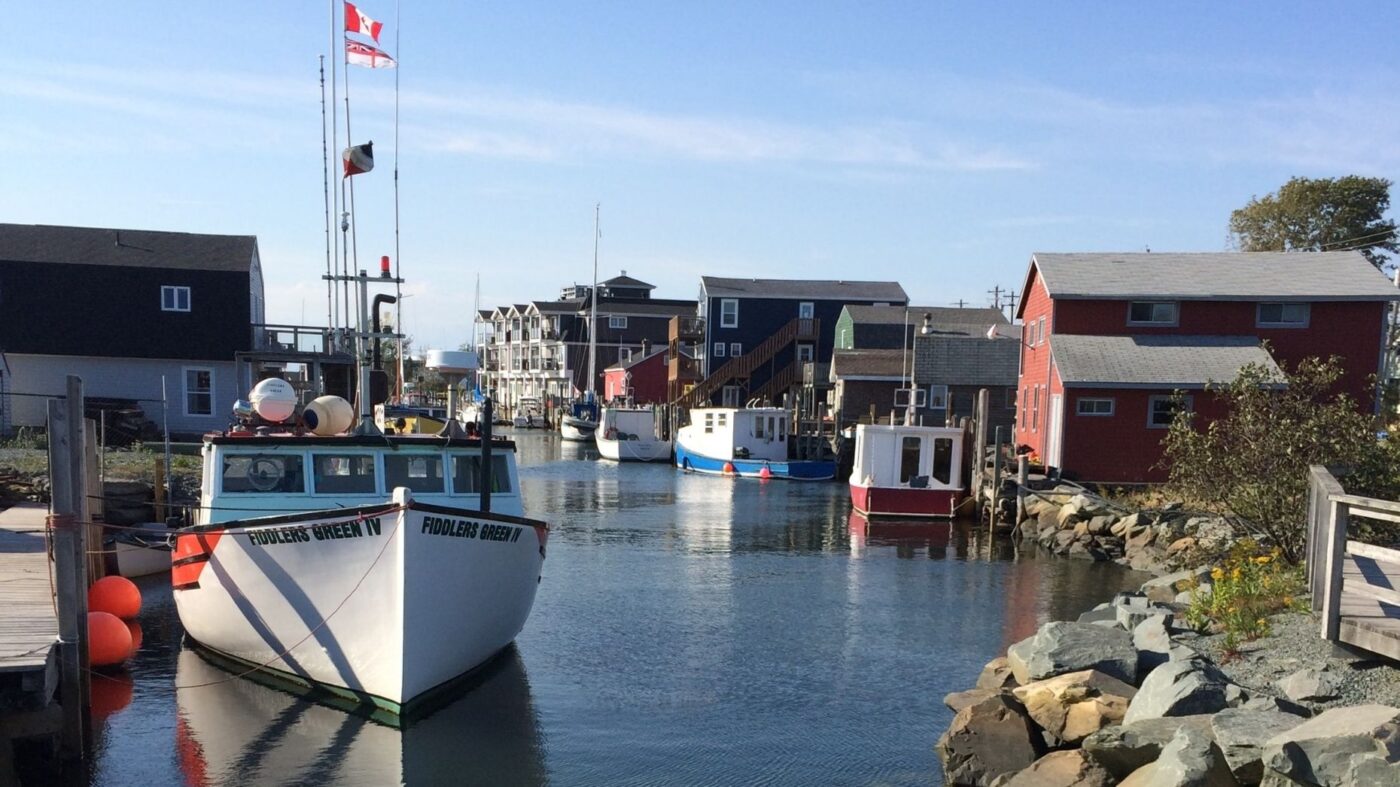 Trends like multigenerational living, buying second homes and moving to more rural areas may remain popular in the Canadian luxury real estate market for the long haul, according to Engel & Völkers 2021 Mid-Year Canadian Luxury Real Estate Market Report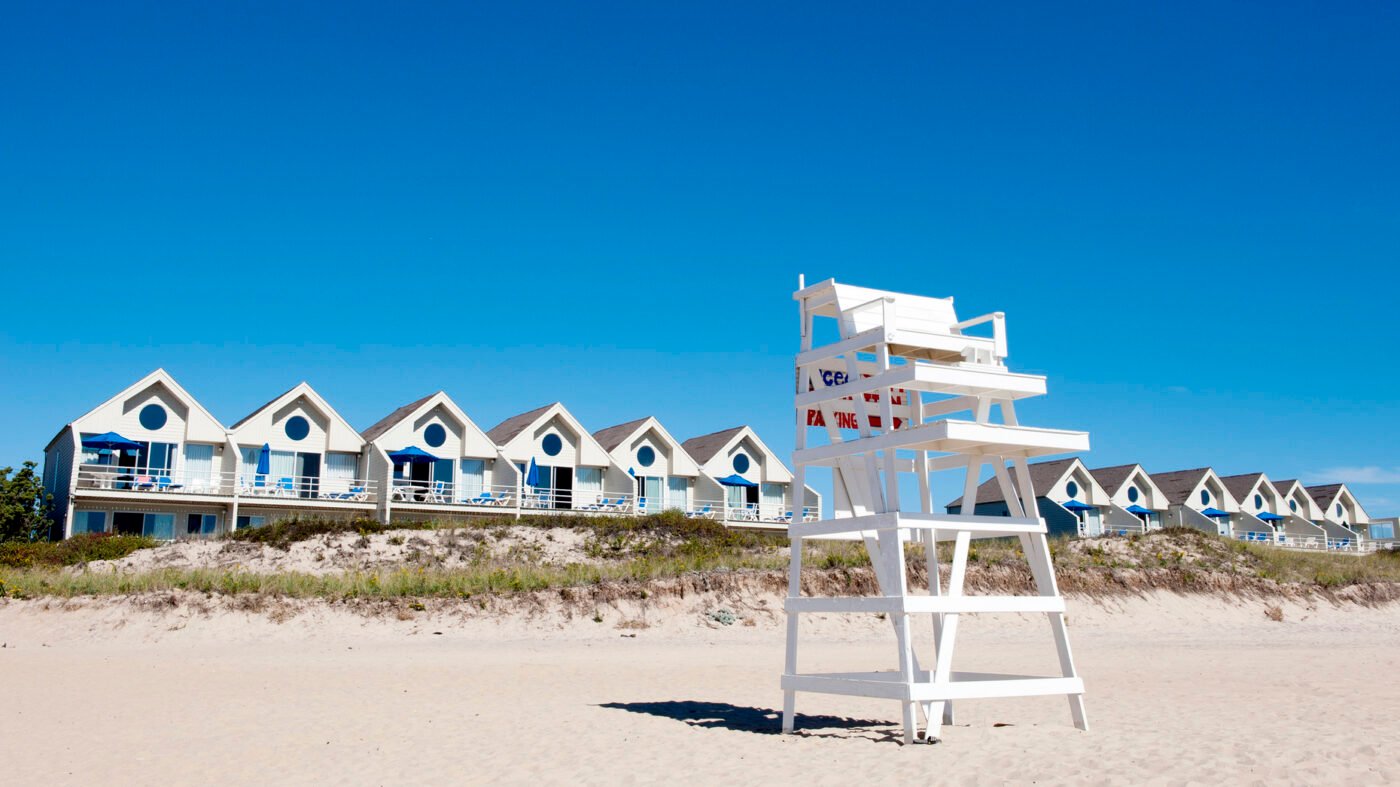 Sales of single-family homes in the Hamptons have soared 39.4% year over year while the total dollar value of home sales increased 90.9% to $2.1B during the same period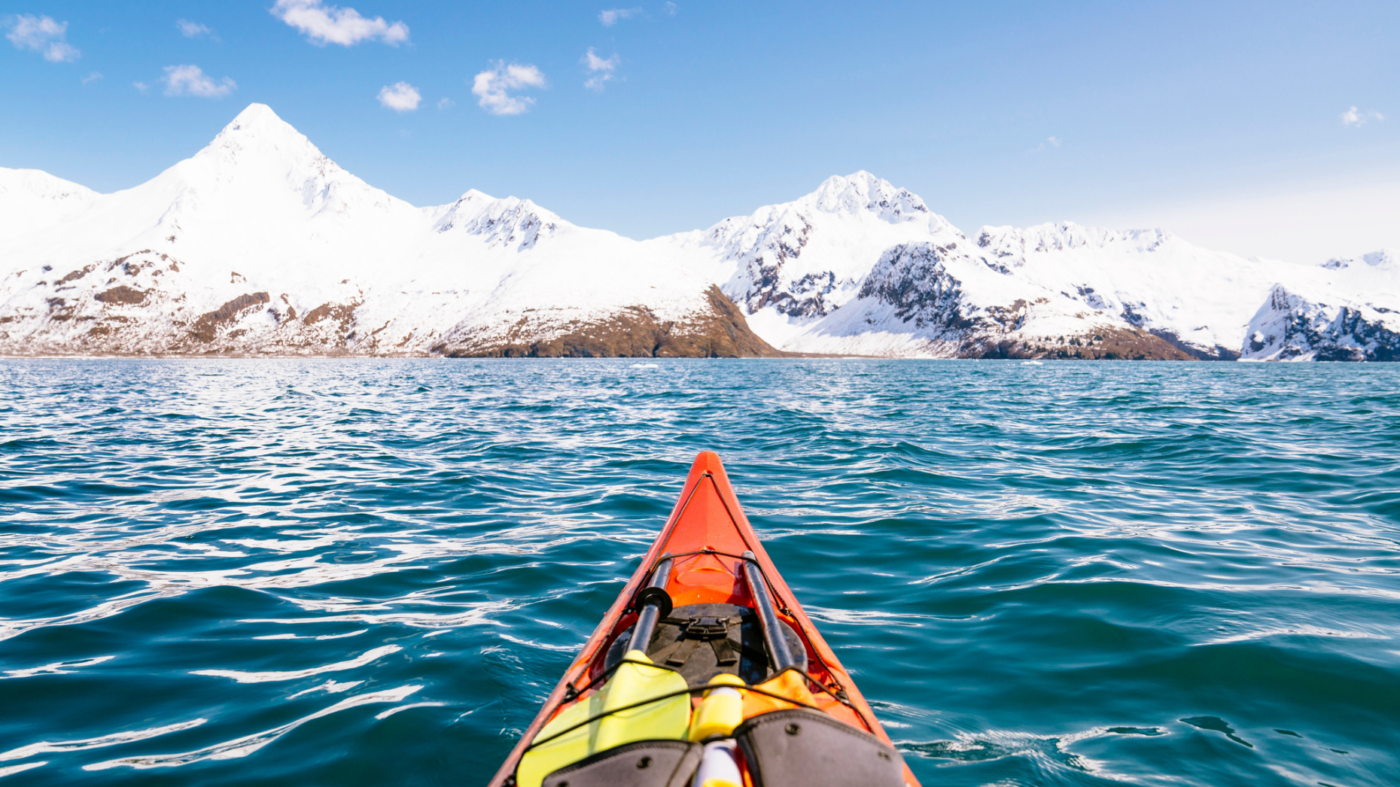 'We have always beat to a different drum in that our market does not typically follow the lower 48,' RE/MAX broker Janelle Pfleiger told Inman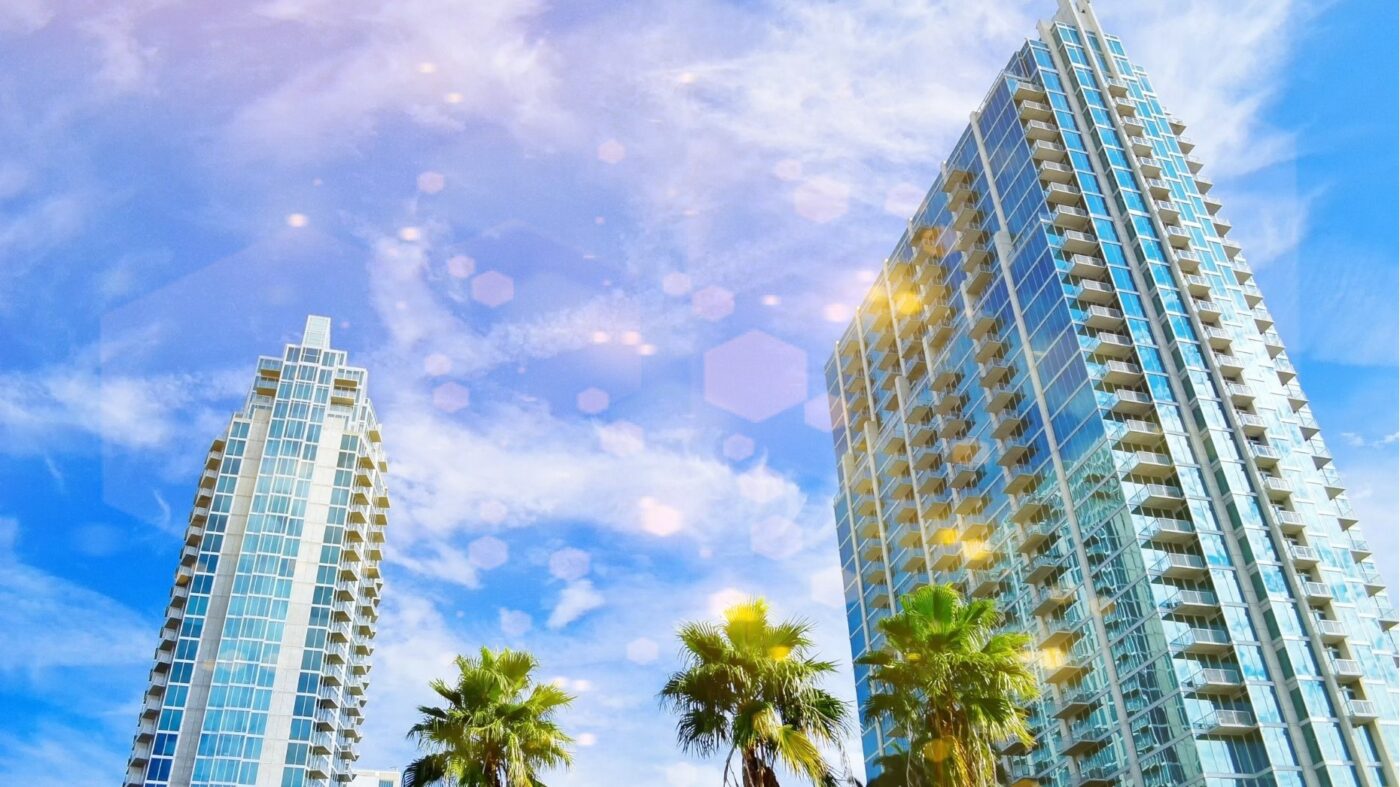 A new Redfin report found that the median price of a condo hit an all-time high of $304,000 in June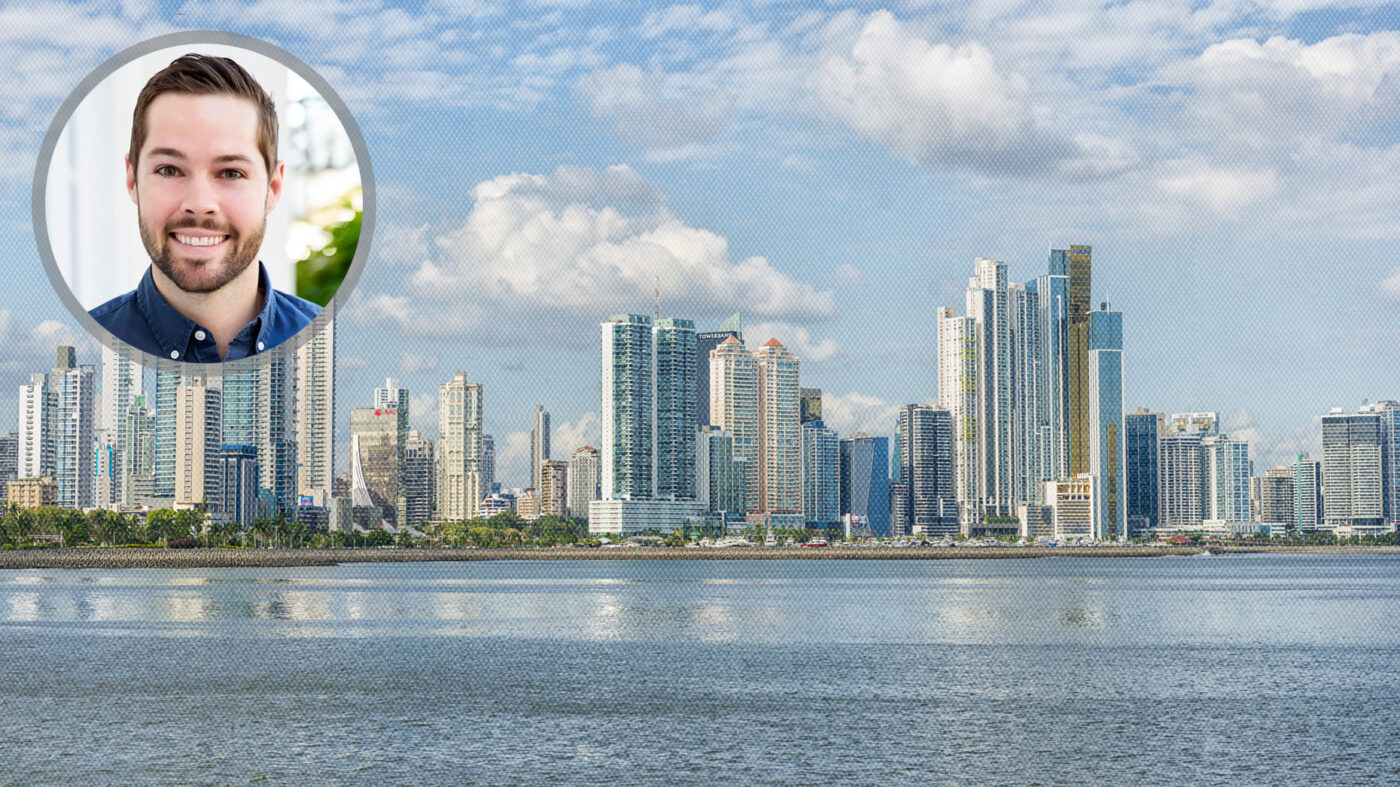 Find out how Florida real estate agent Jonathan Spears surpassed $1B in career sales before the age of 30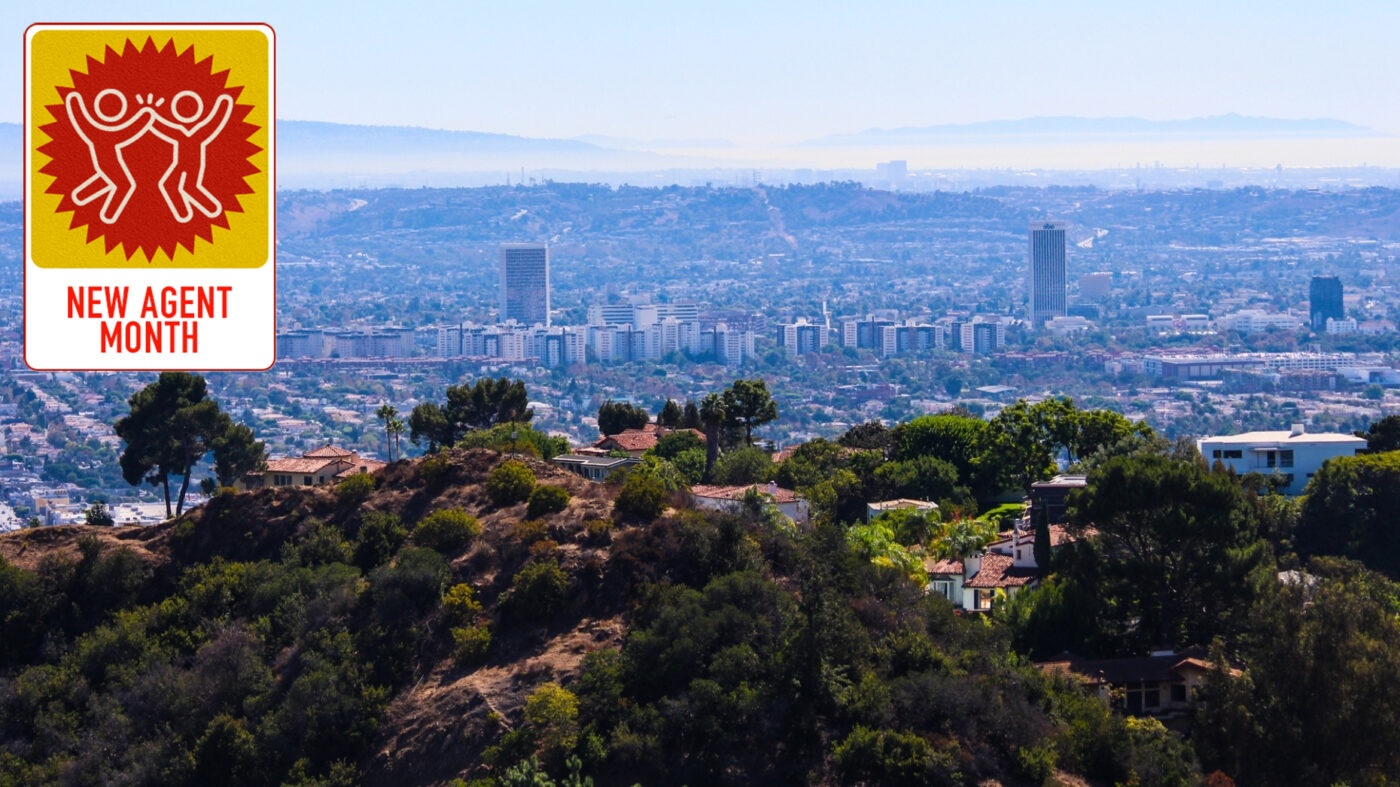 With a sizzling-hot summer ahead, these tried-and-true strategies will help new luxury agents prepare for a successful selling season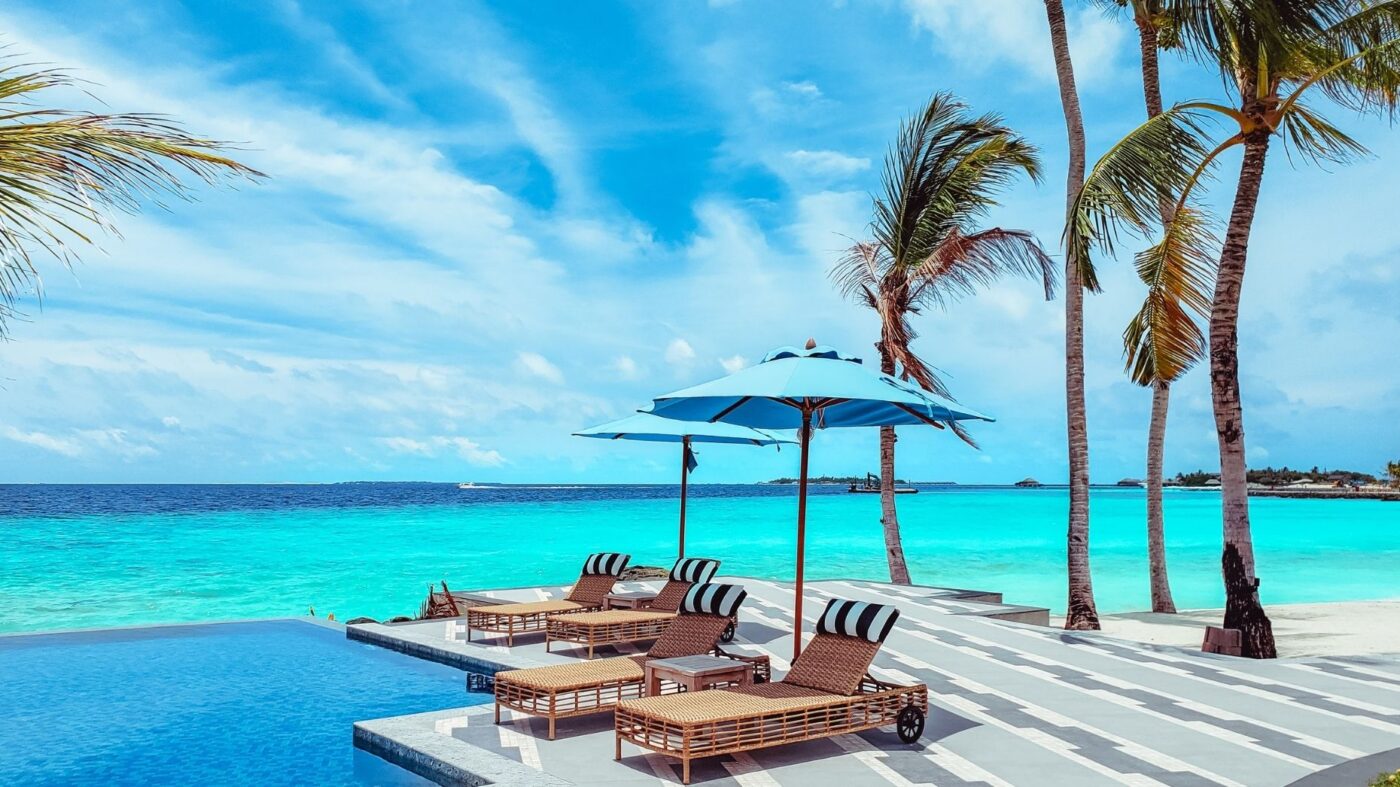 As the official start to summer approaches, agents say the market is less chaotic, and more high-end luxury properties seem to be available and lingering on the market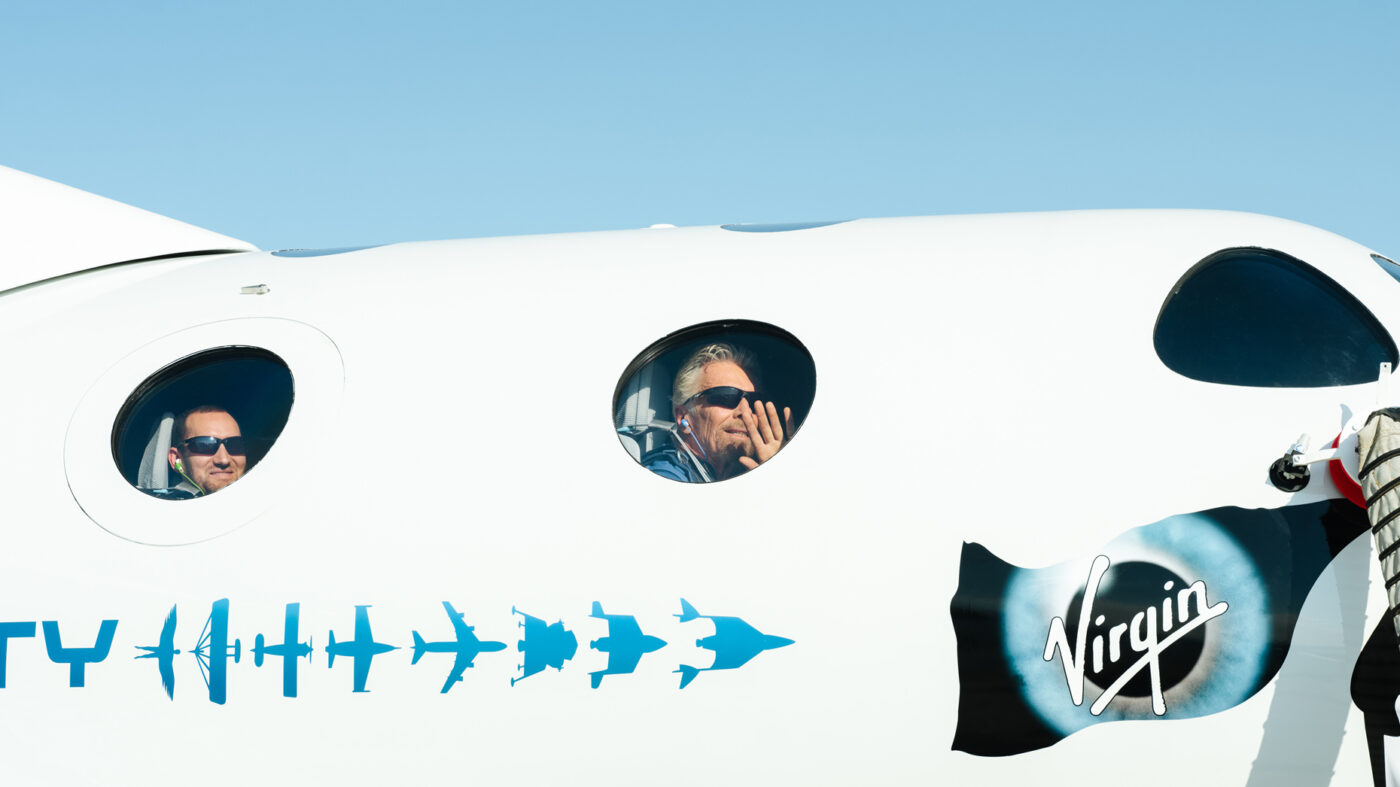 Richard Branson's successful trip to outer space means that space travel is becoming a reality for the public. How long before it becomes a common perk offered to luxury buyers?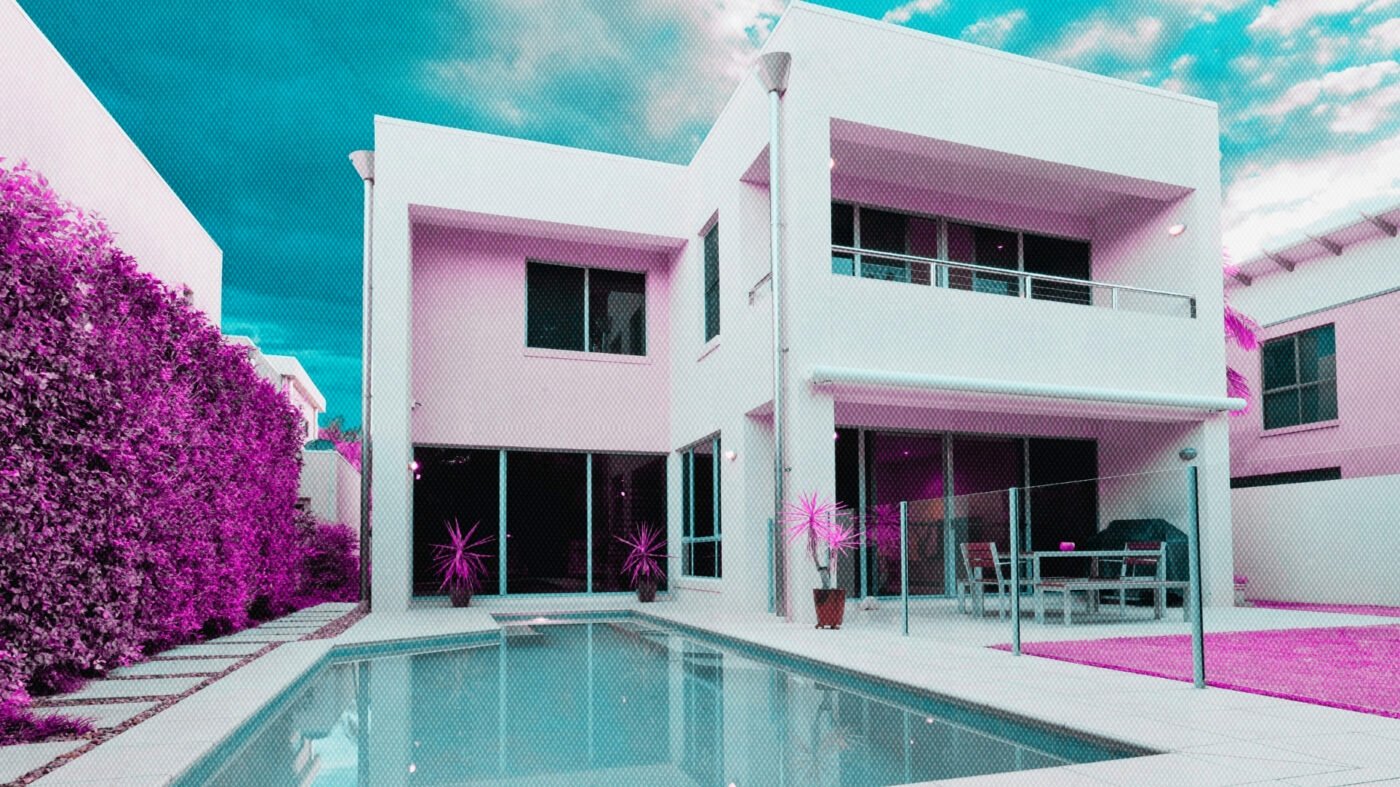 Opinion
A luxury real estate broker shares his take on the market, what he's seeing in his neck of the woods, plus how he's pivoting his focus to get more sellers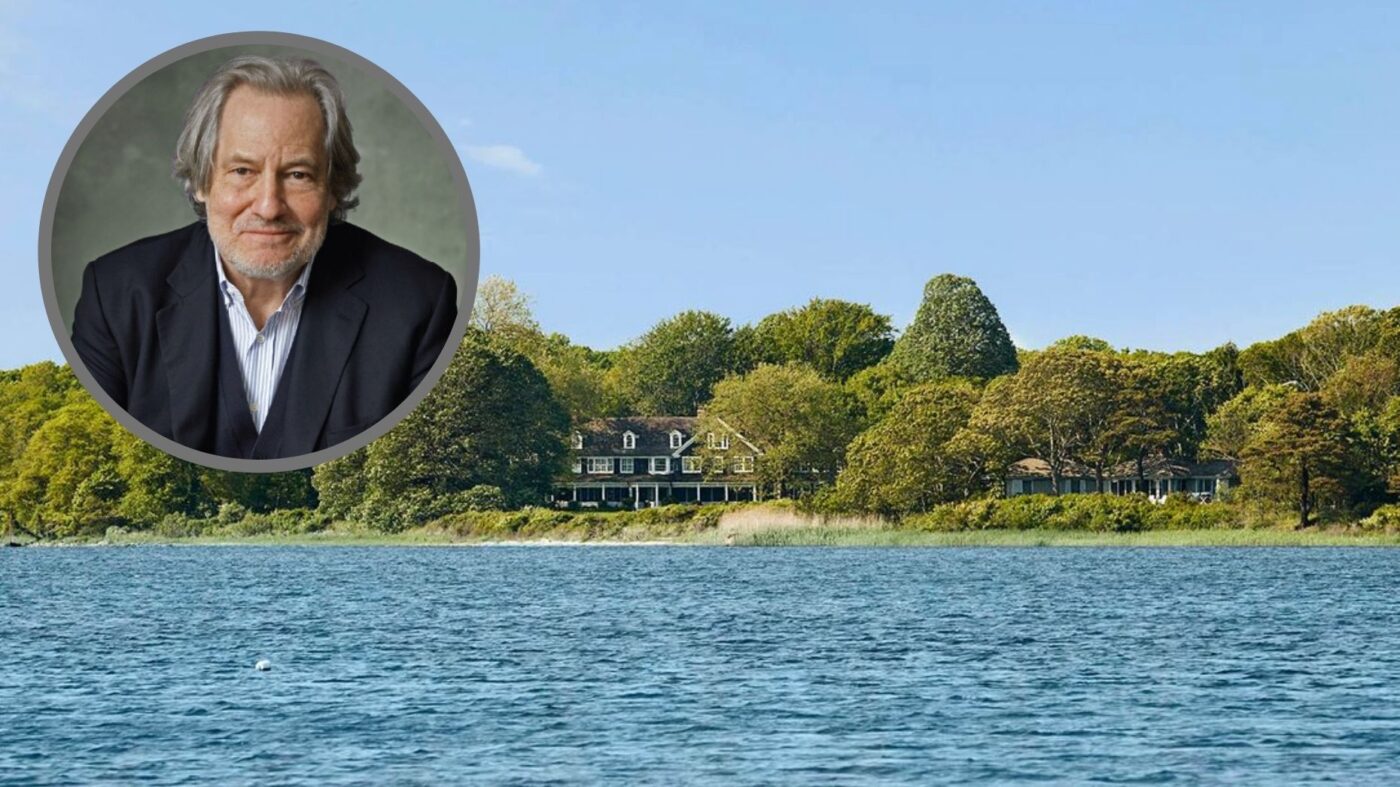 Once listed for $140 million, the estate belonging to Chris Whittle, was auctioned off for $700K plus $6M in debt accrued by Whittle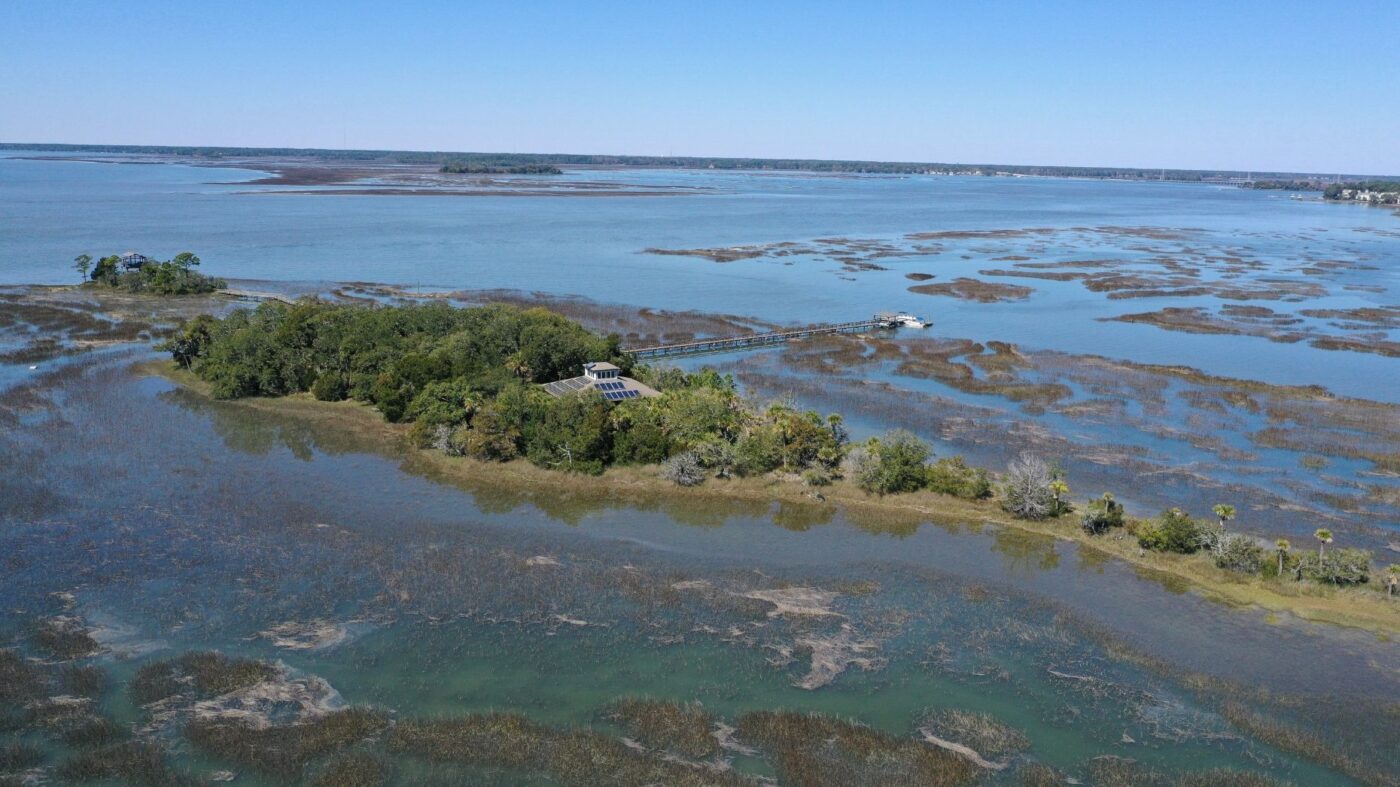 The 3-acre island includes a 3-bed, 2.5-bath home, which has most recently been used as a profitable Airbnb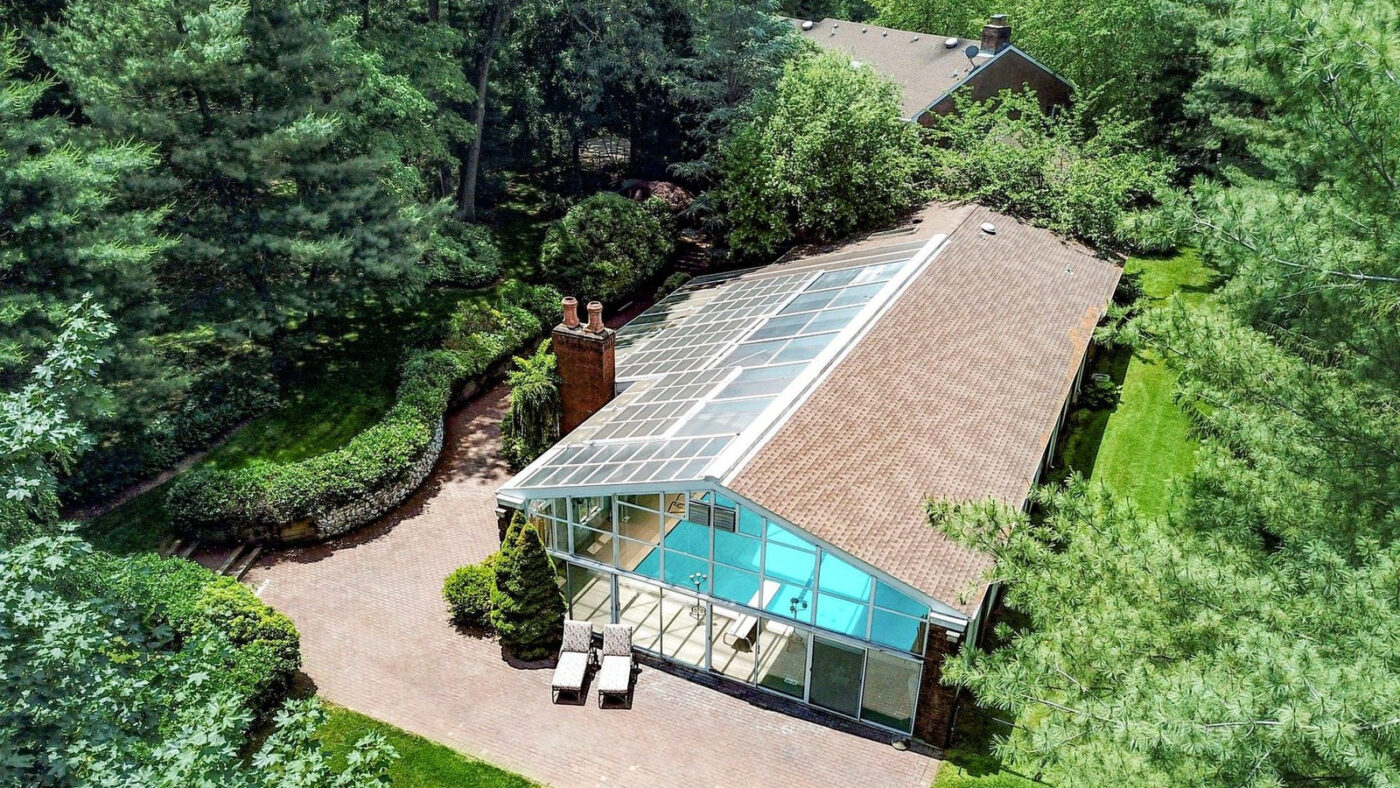 The home, which features prominently in several scenes from the 2000 film, sits on more than 2 acres on Long Island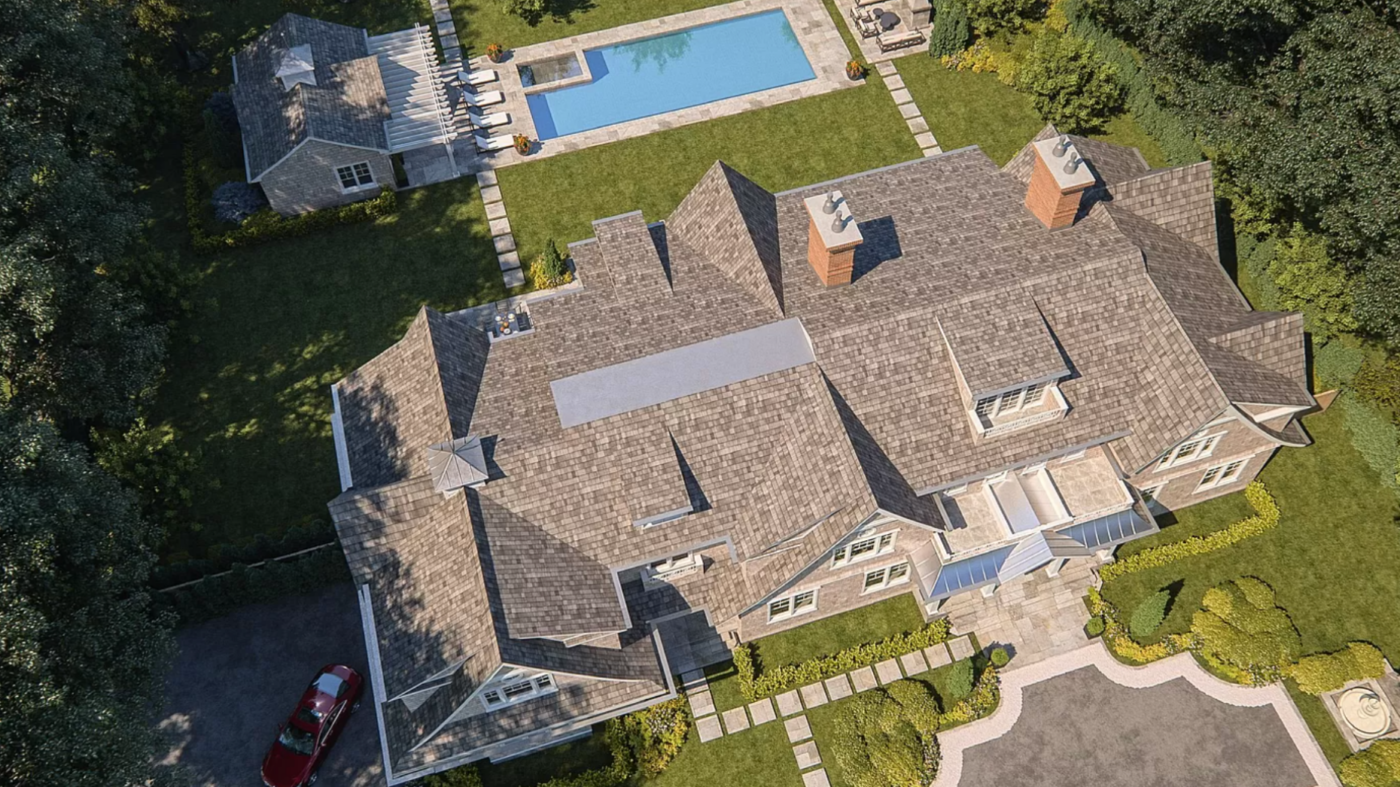 Developed by Yale Fishman of Hamptons Luxury Estates, 63 Duck Pond Lane in Southampton was finished on July 1 and listed shortly thereafter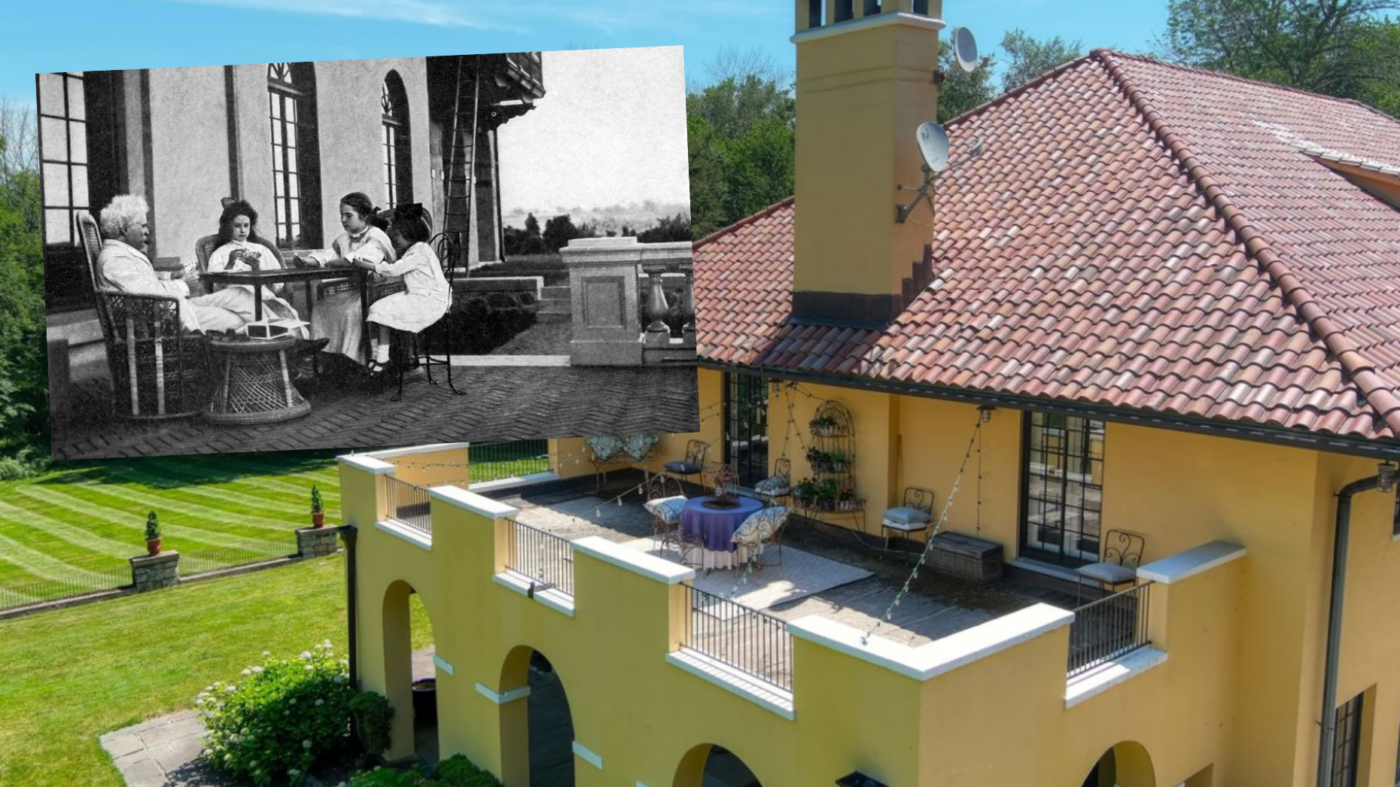 The estate Samuel Langhorne Clemens purchased in 1908 is now listed for $4.2M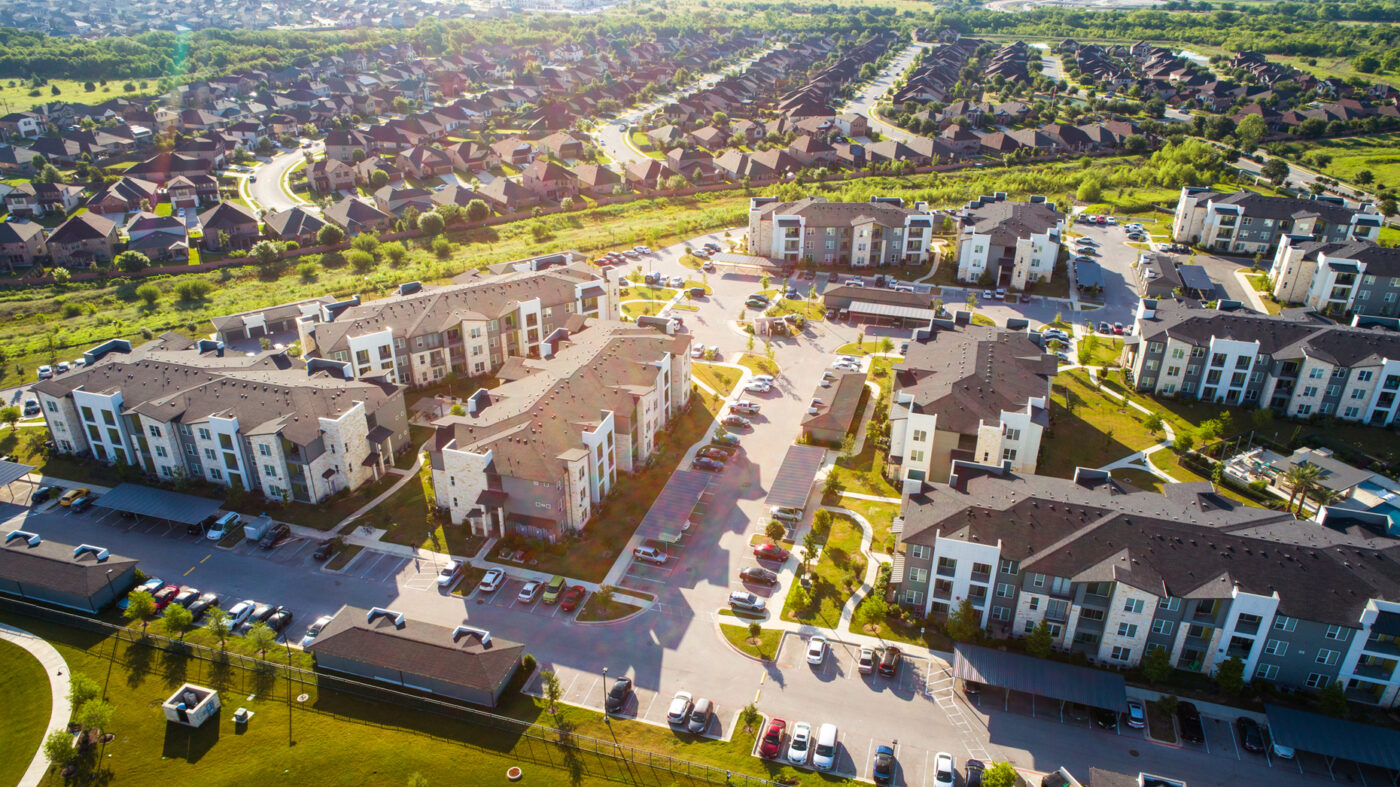 Amid a nationwide inventory shortage, suburban condominiums are a way for many first-time buyers to enter the market — if they can afford it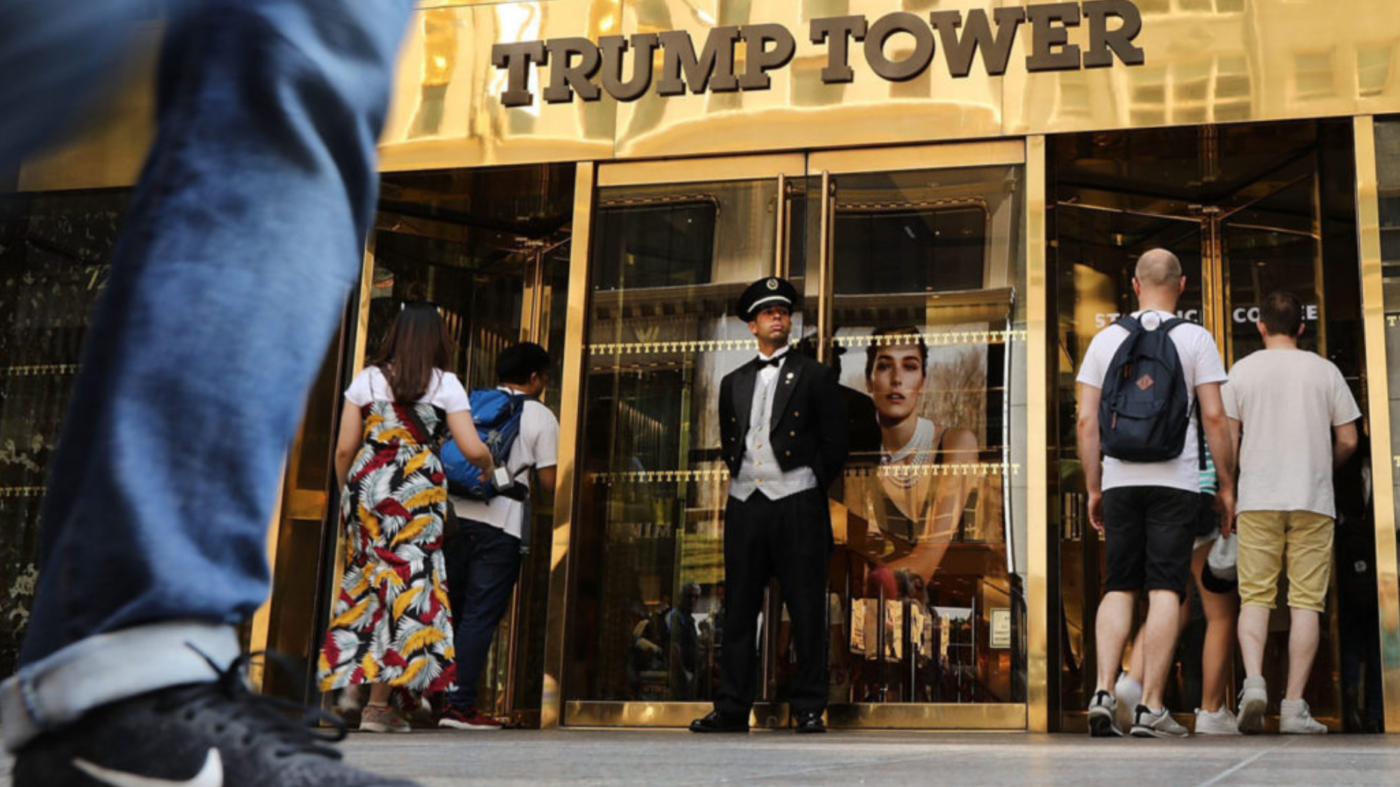 Trump-branded condos are a steal right now in New York City, selling well below market price, but does anyone want to live in them?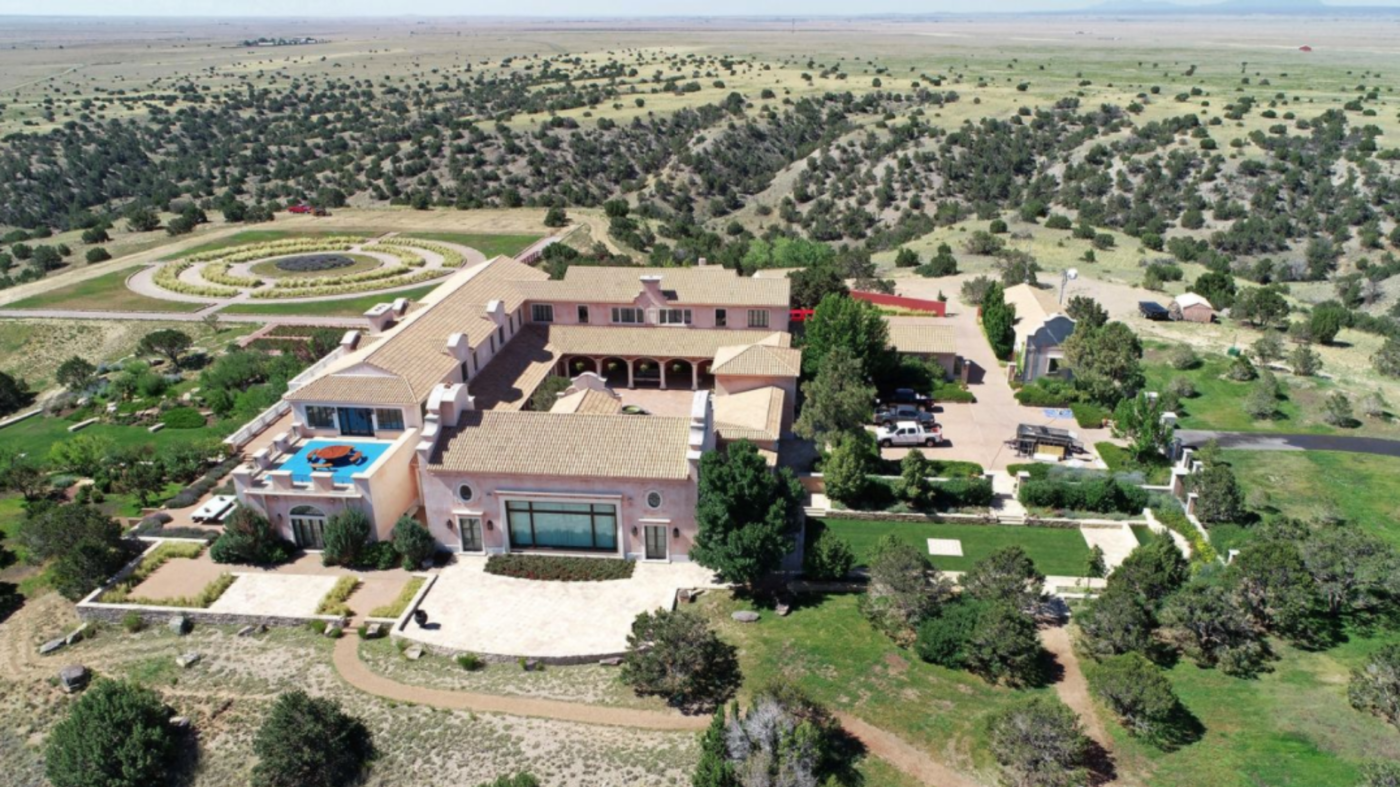 Zorro Ranch is one of several properties where Epstein was suspected of trafficking underaged women for sex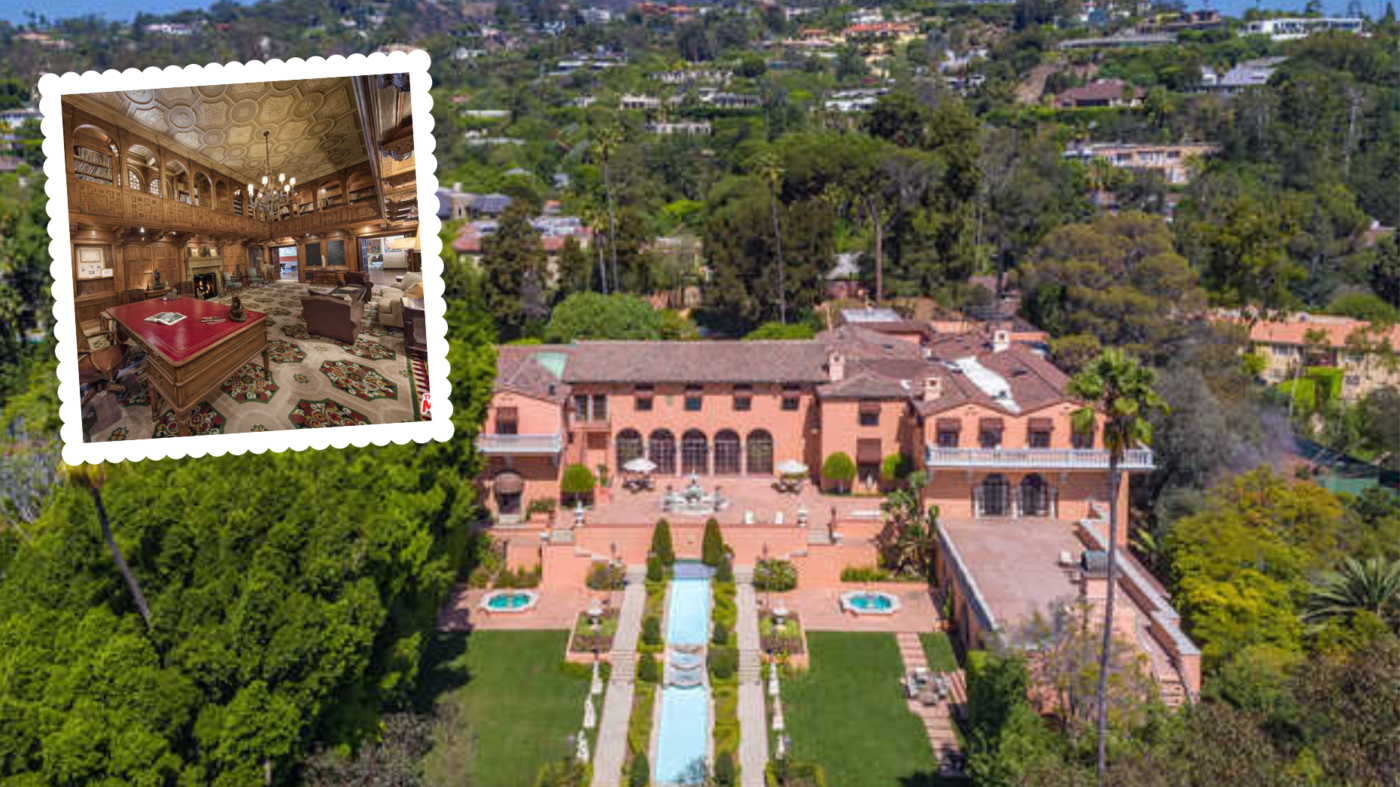 A bankruptcy court has been chopping the price of the iconic estate ever since owner Attorney Leonard Ross filed for Chapter 11 bankruptcy protection in late 2019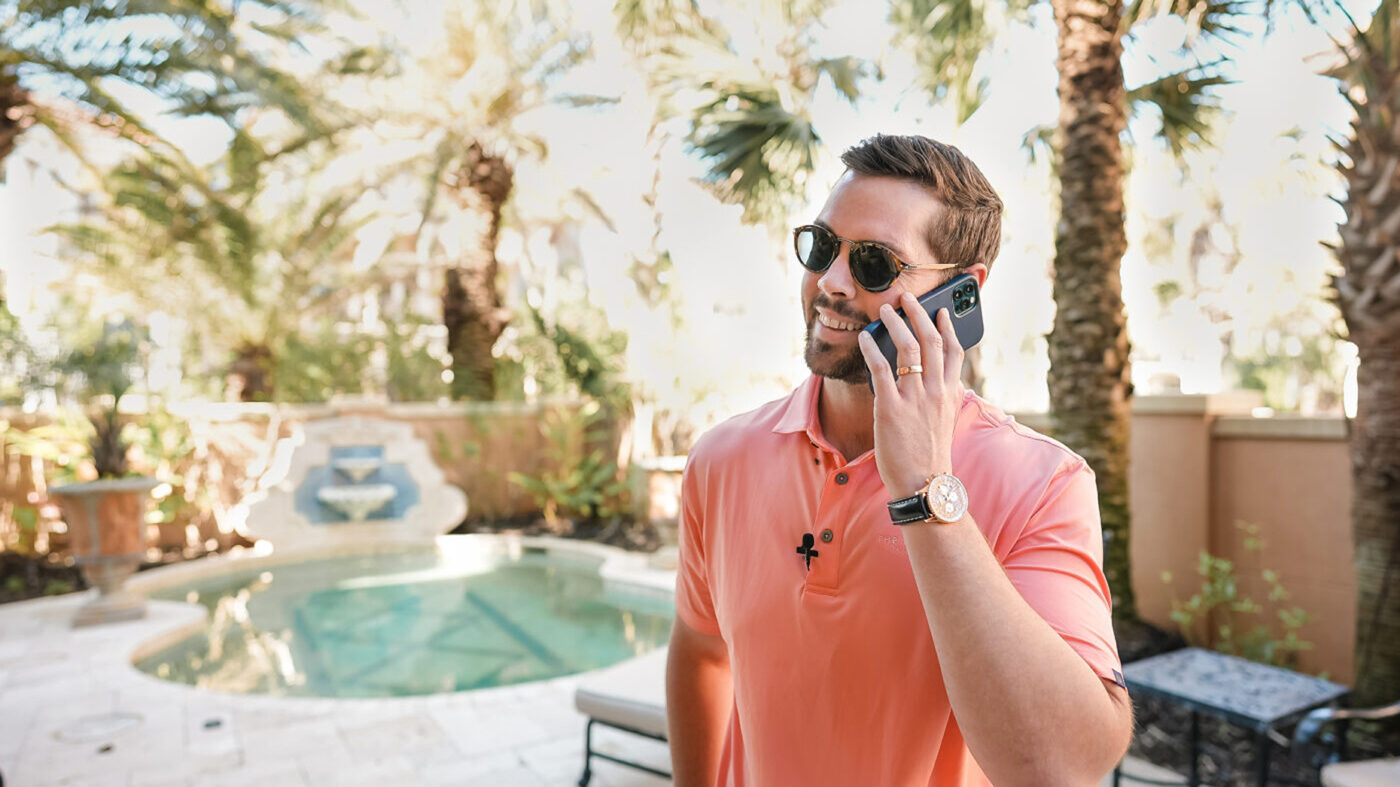 Jonathan Spears began his career in real estate as an assistant at a foreclosure firm and now leads one of Northwest Florida's most successful teams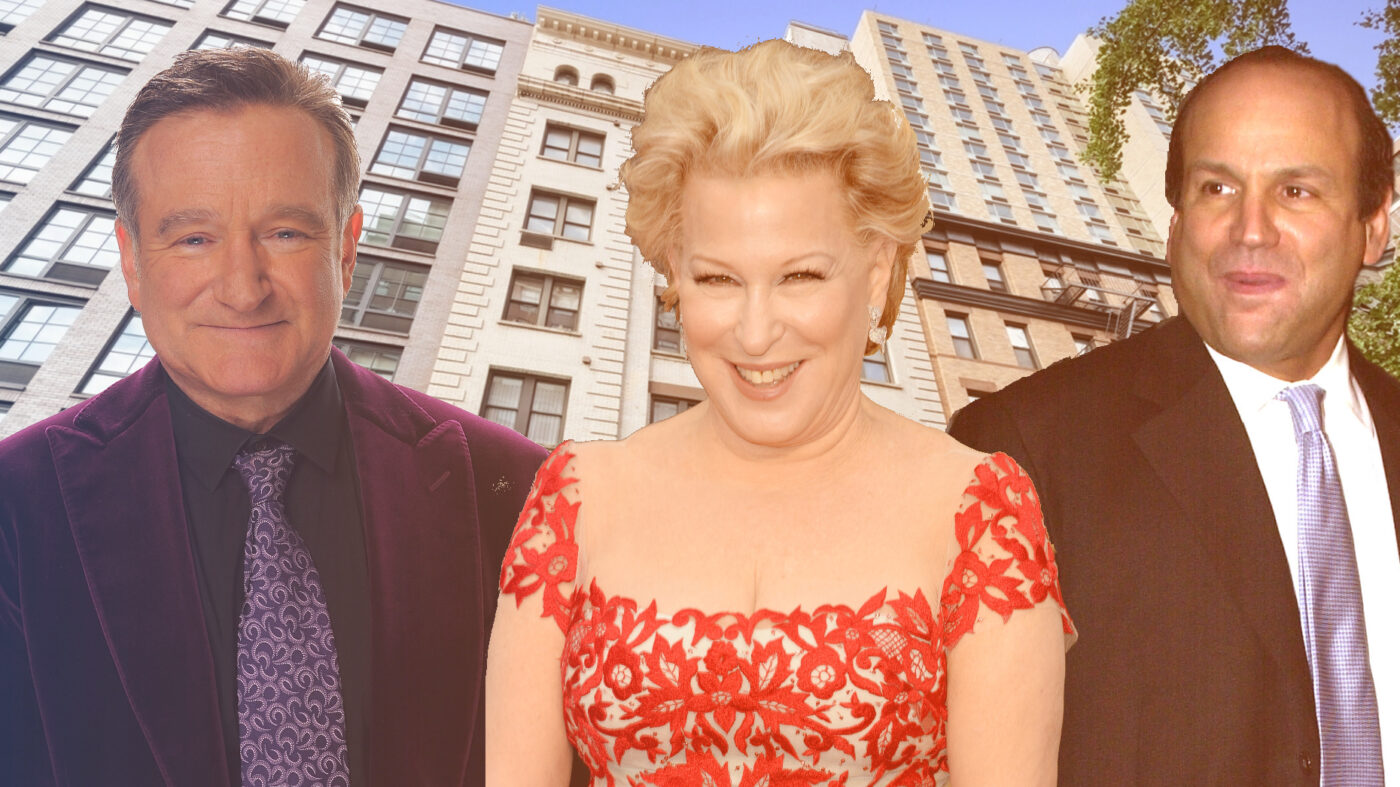 Former HBO chief Michael Fuchs spent years hosting A-list celebrities and political figures at his East Village penthouse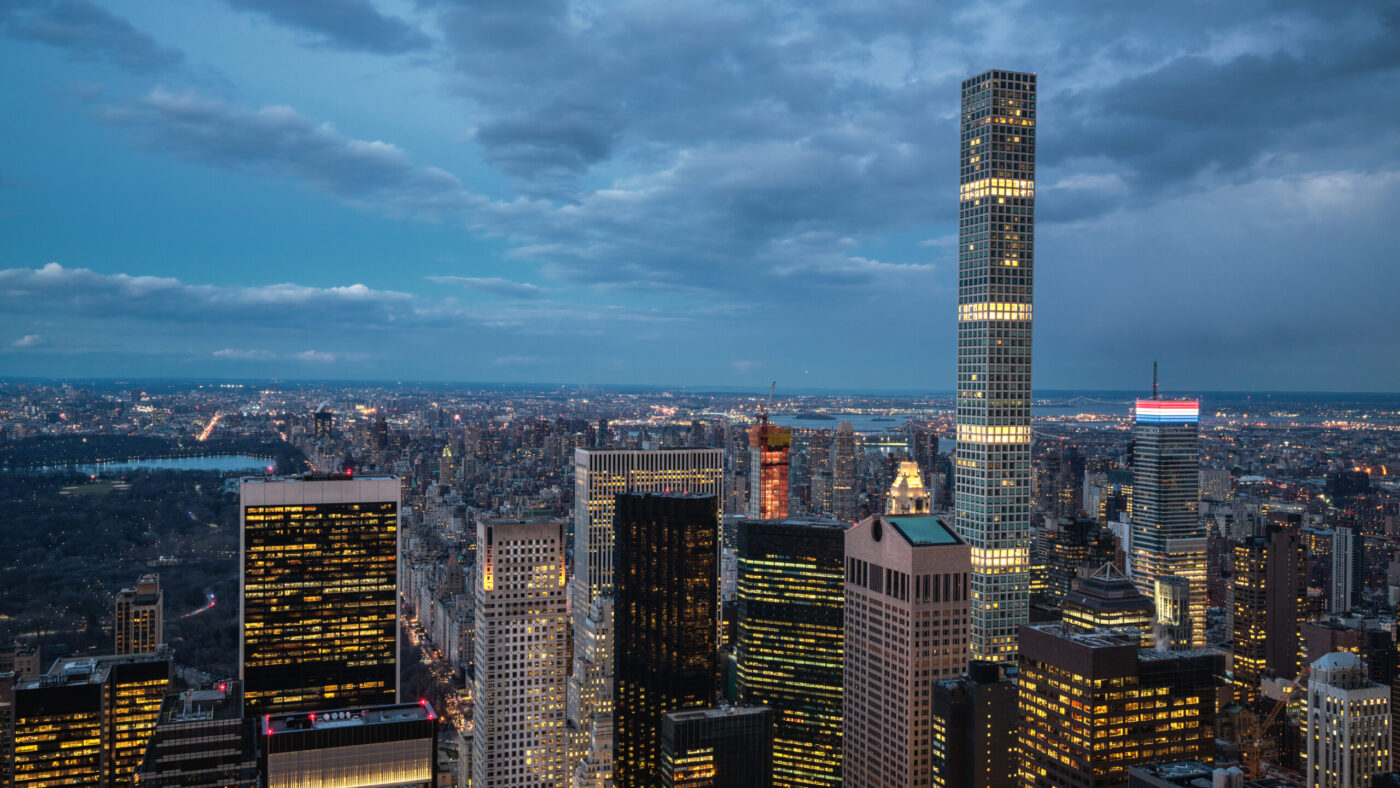 Fawaz Al Hokair's Manhattan condo at 432 Park Ave. could soon hit the market for nearly double what the real-estate mogul paid for it in 2016 — despite recent reports of building leaks, elevator malfunctions and the tower's tendency to sway dramatically in the wind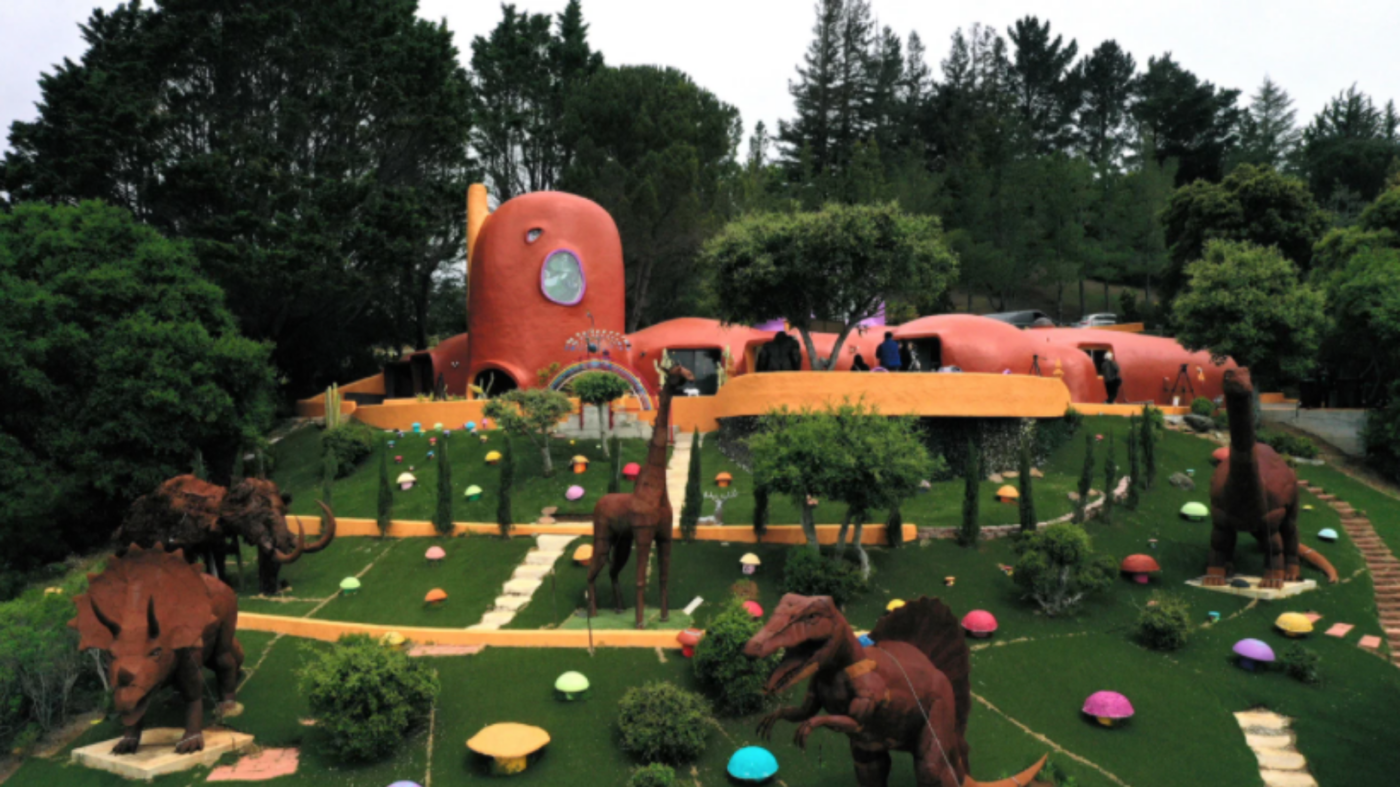 Former newspaper publisher Florence Fang had been fighting for the right to display statues of the 'modern stone-age family' in her front yard since 2018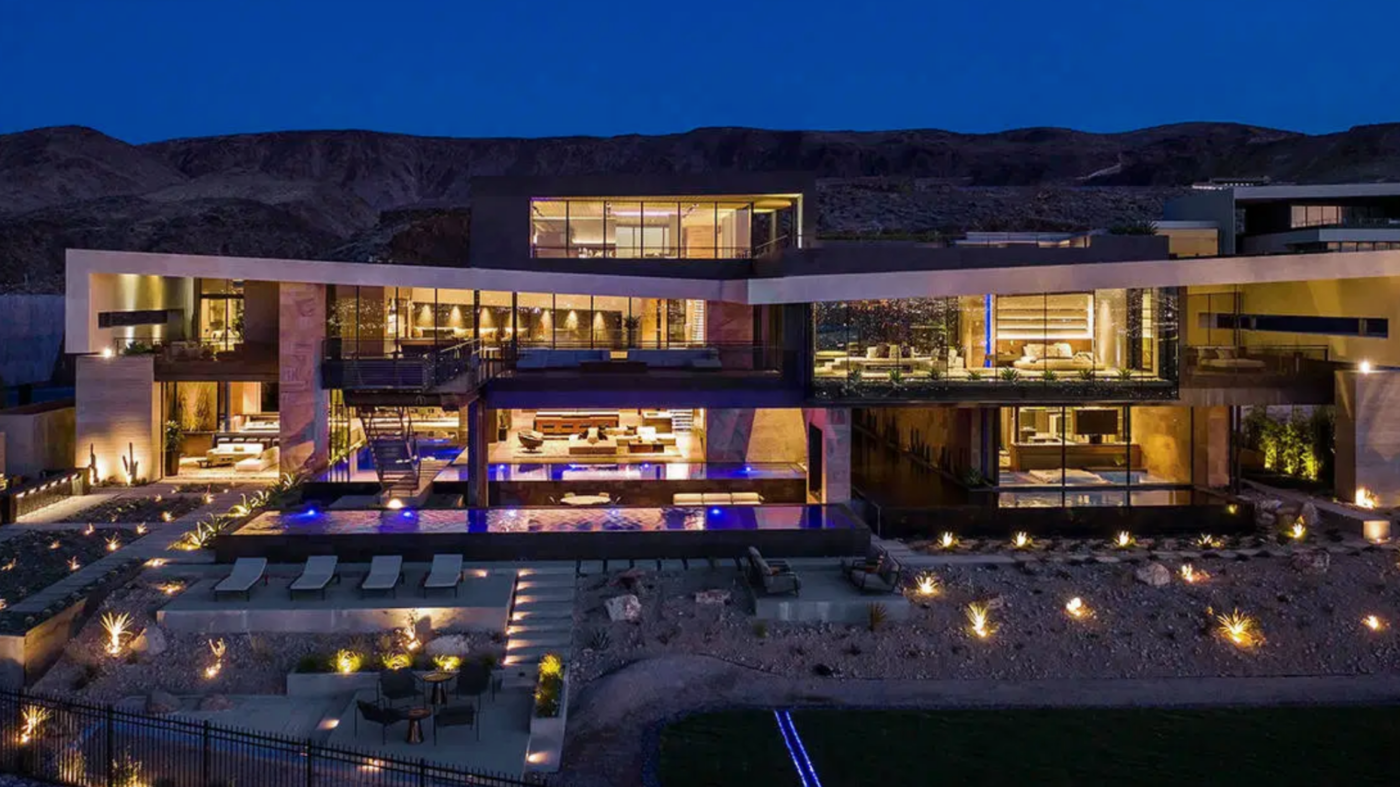 The buyer, loanDepot founder Anthony Hsieh, is leasing the property back to the developer for the next 30 months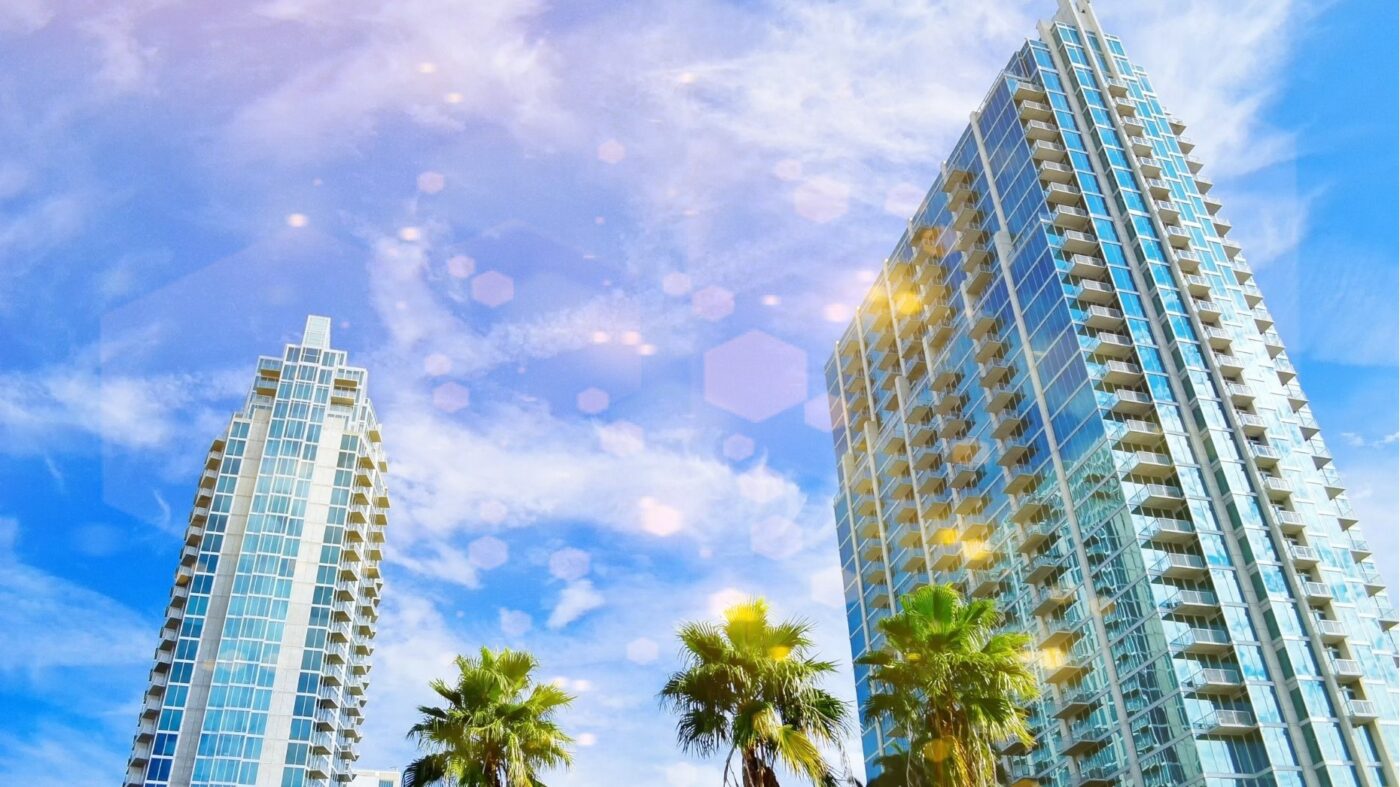 In the wake of a building collapse in Florida Thursday, all eyes are on shoddy construction and what happens next as developers rush construction jobs delayed during the pandemic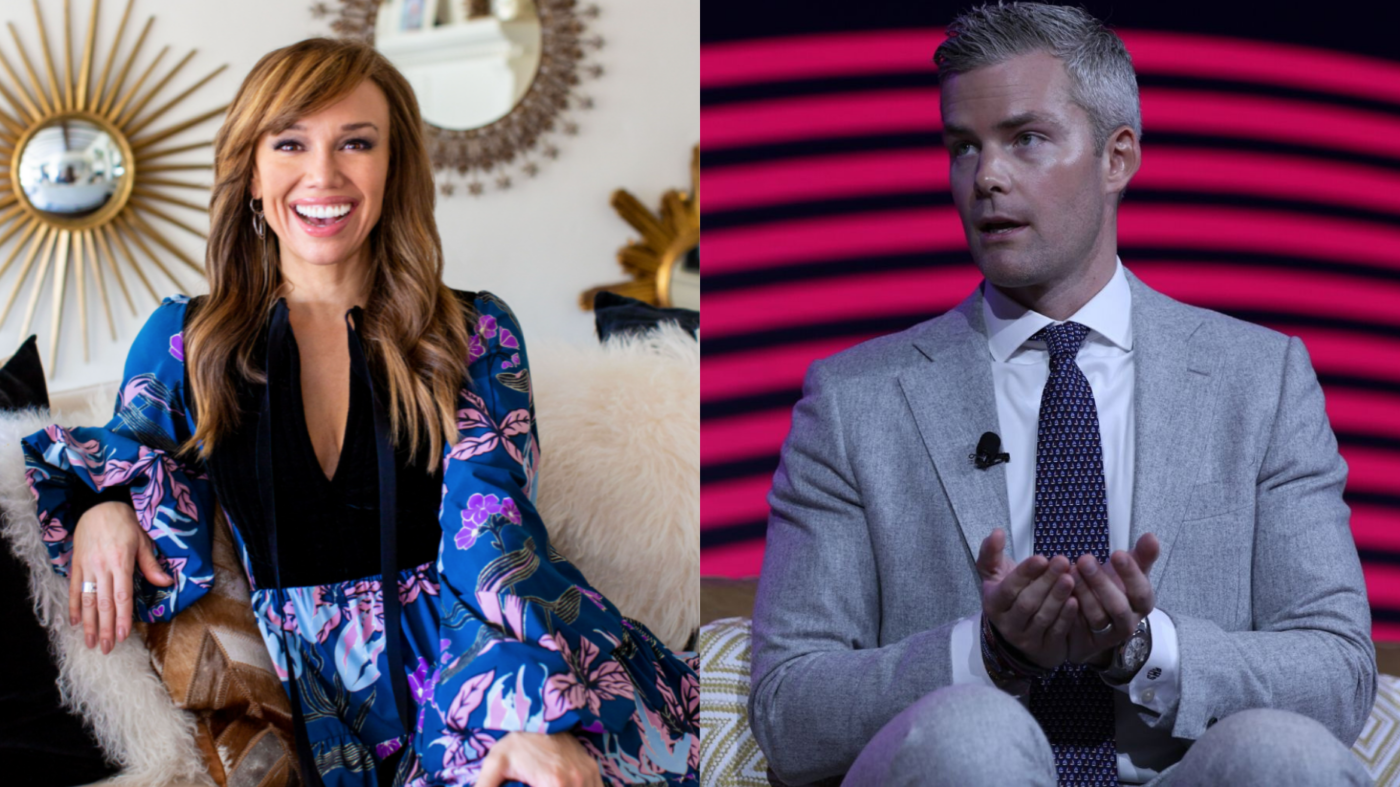 Sara Gore will continue hosting NBC's 'Open House' and 'New York Live' while working as an agent for the company's Signature Division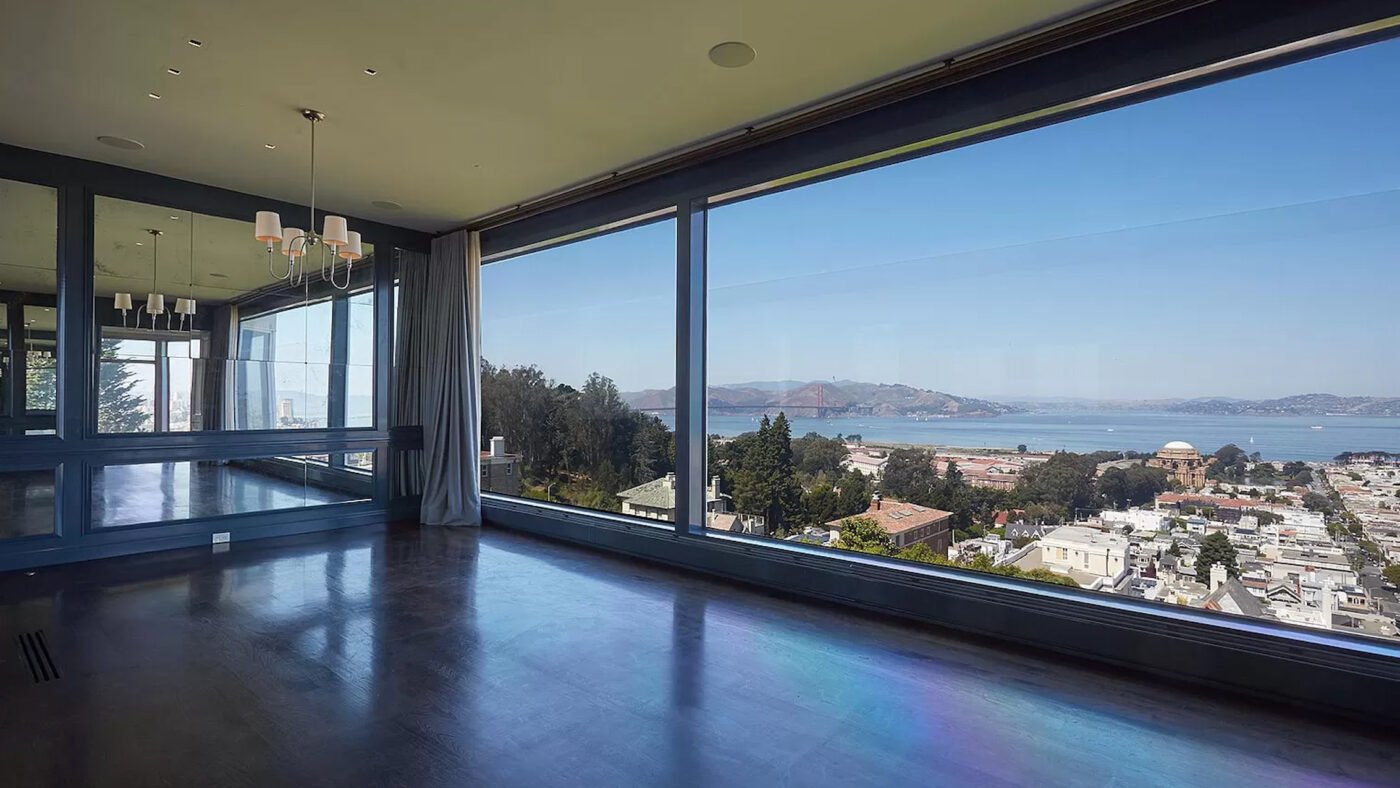 The mansion sold for more than $43M, a record price in San Francisco that exceeds the one it set 3 years earlier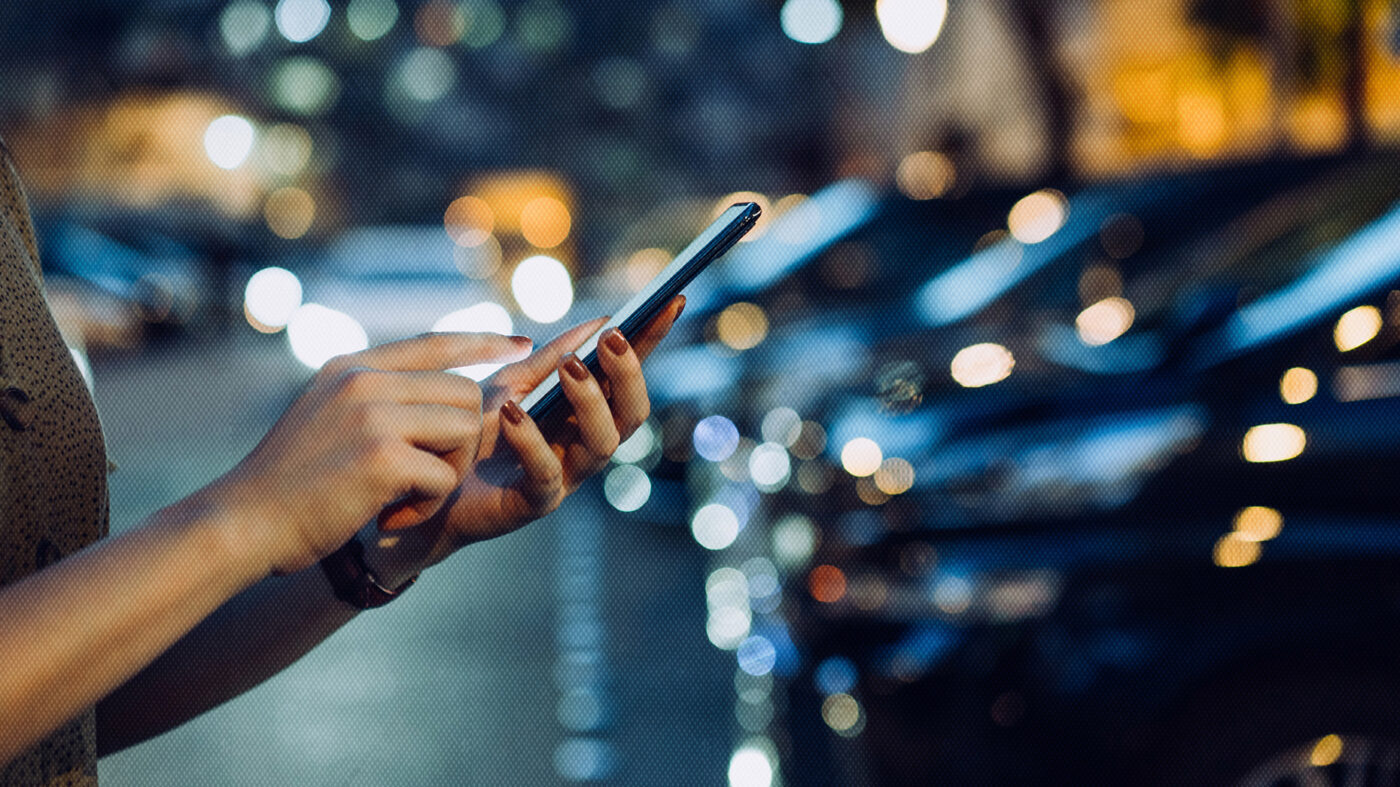 From live tours to videoconferencing, building on the changes that emerged during the pandemic will ensure comfort, safety and convenience in this new normal. Here's one team's experience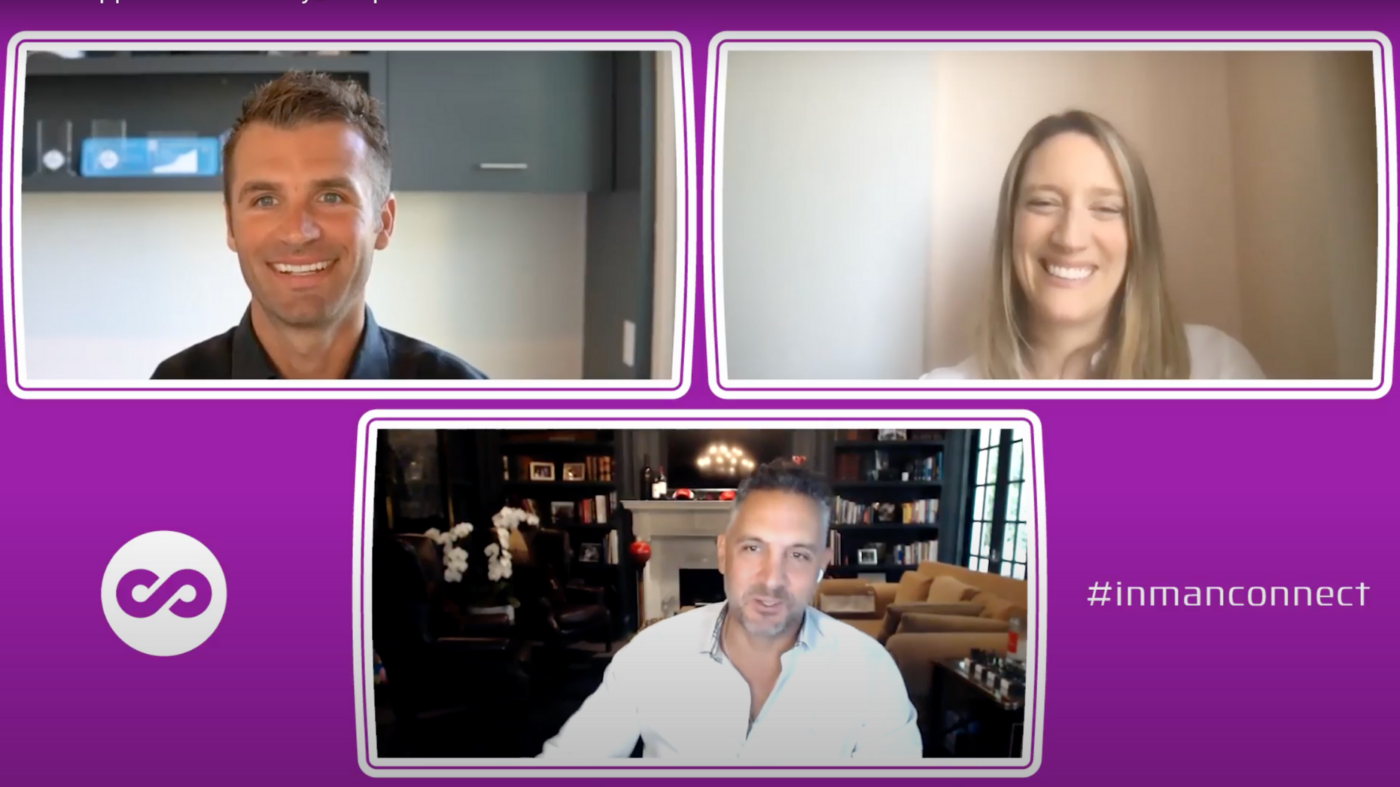 Pacaso co-founder Austin Allison and The Agency CEO Mauricio Umansky talk about the future of second-homeownership as Americans prepare for a new normal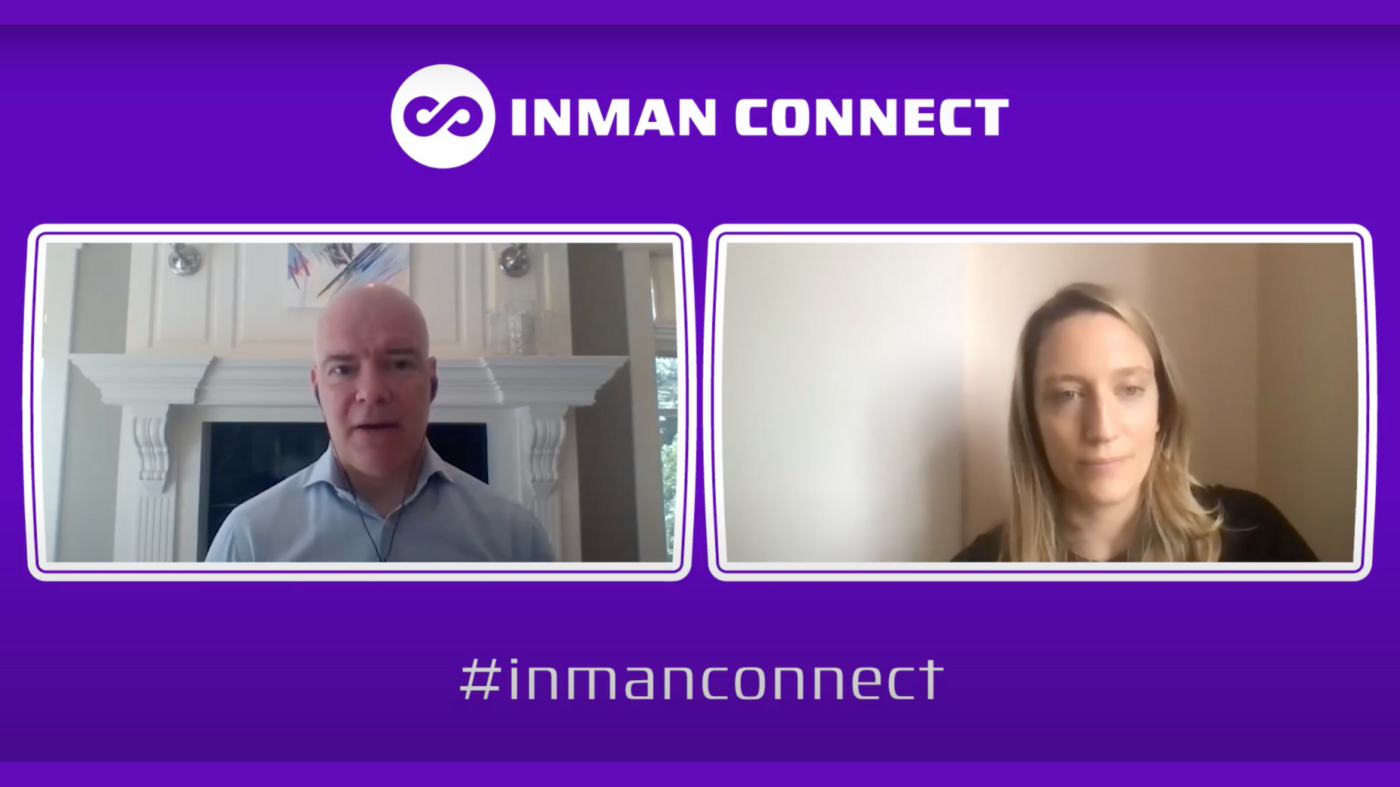 From virtual title closing services and staging to iBuying, Ryan Schneider is banking on Realogy's ability to lead the real estate industry into the digital age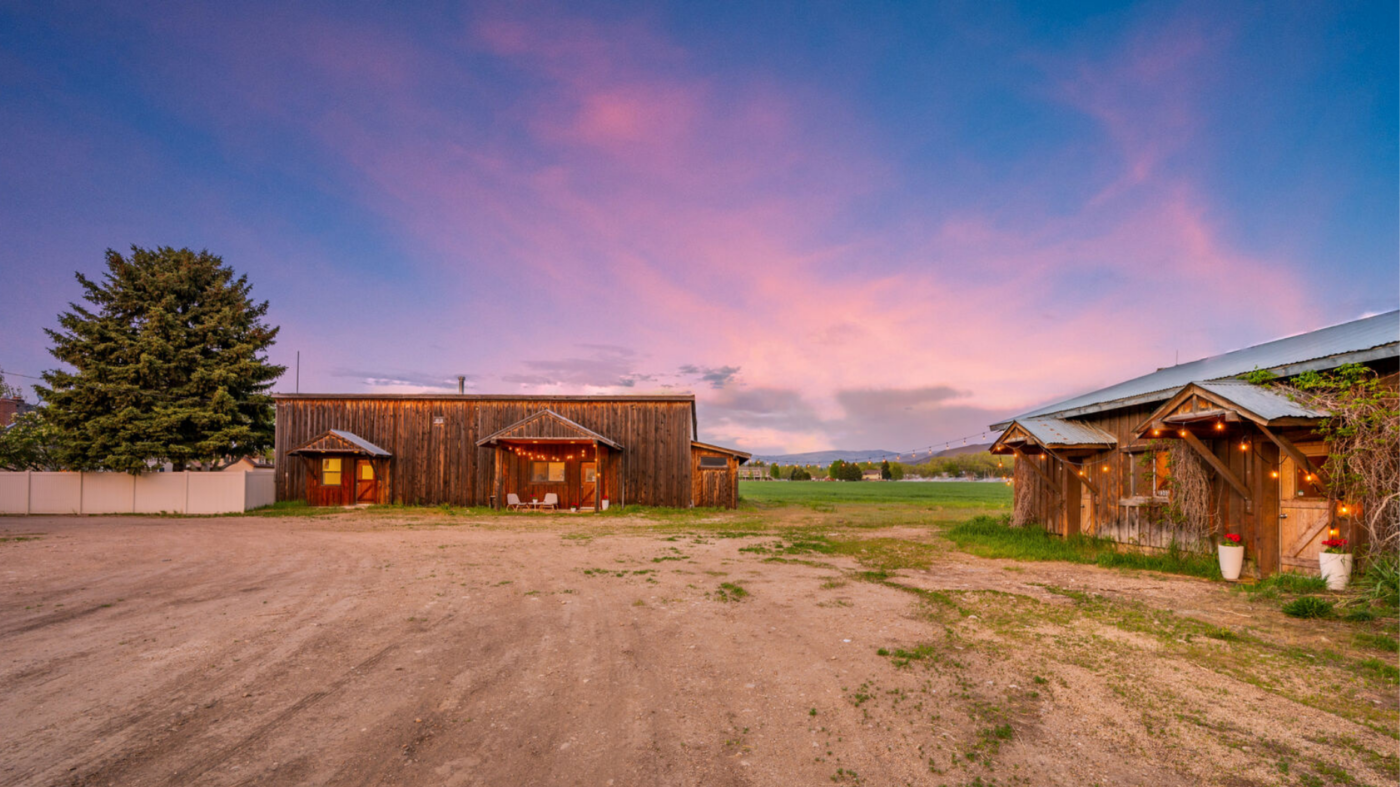 The 30-acre ranch is nicknamed after Redford's classic movie about a Montana man with a gift for understanding horses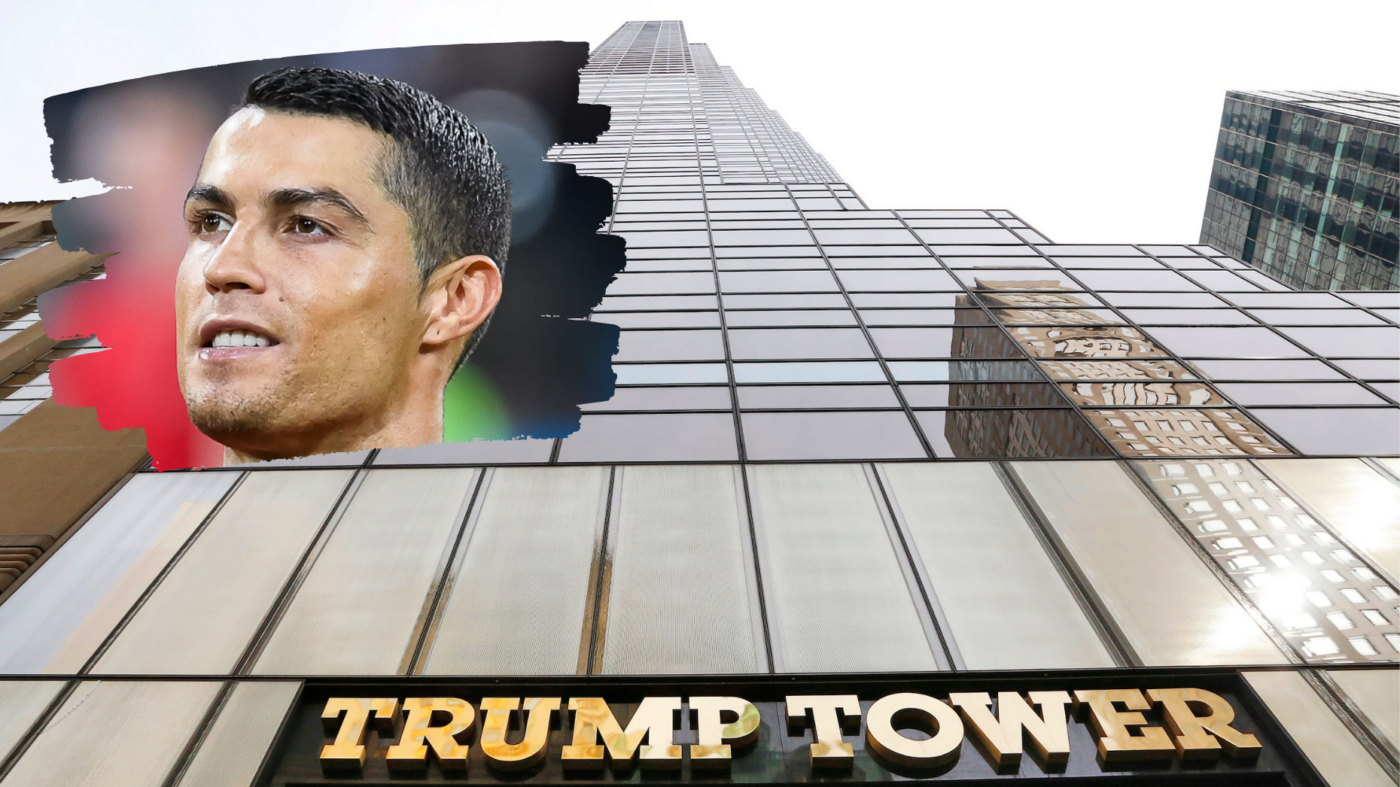 What do '50 Shades of Grey' tycoon Christian Grey's glitzy sex lair, Portuguese soccer star Cristiano Ronaldo and Trump Tower all have in common? There's a lot to unpack here, folks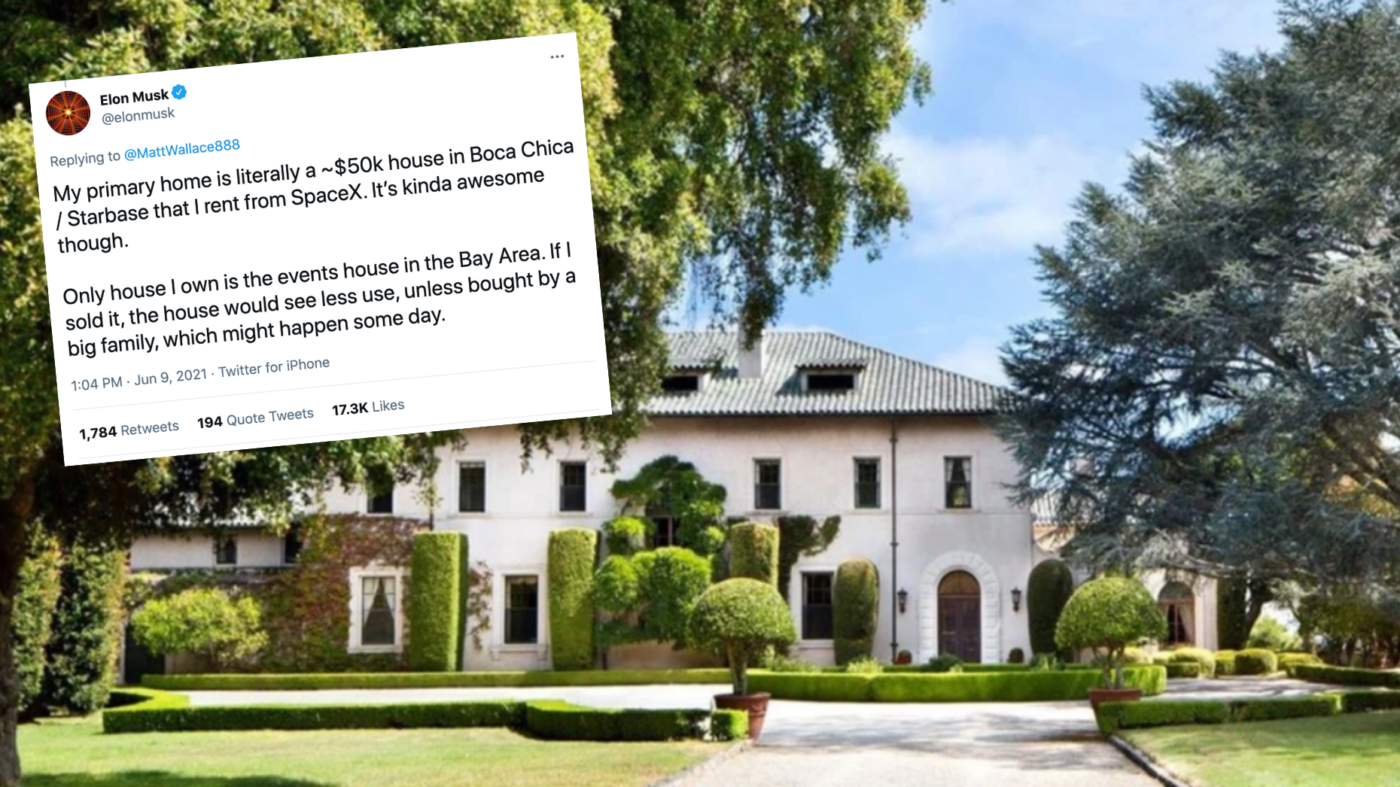 The SpaceX founder took to Twitter to announce plans to put his 'special place' just south of San Francisco on the market. It's unclear if Musk has hired an agent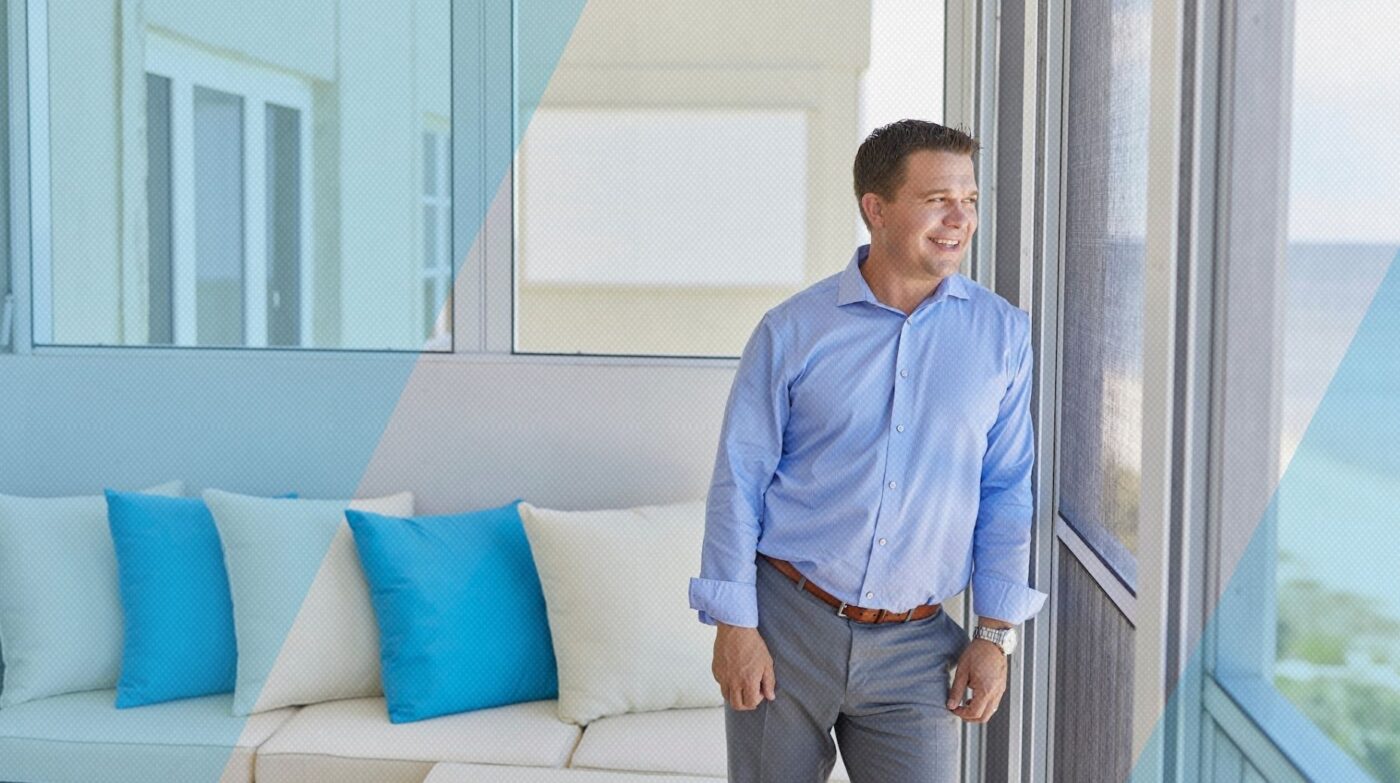 Find out how Florida agent Dennis Bowers learned that every client is a potential game-changer with $70M in referrals (from one client) to back it up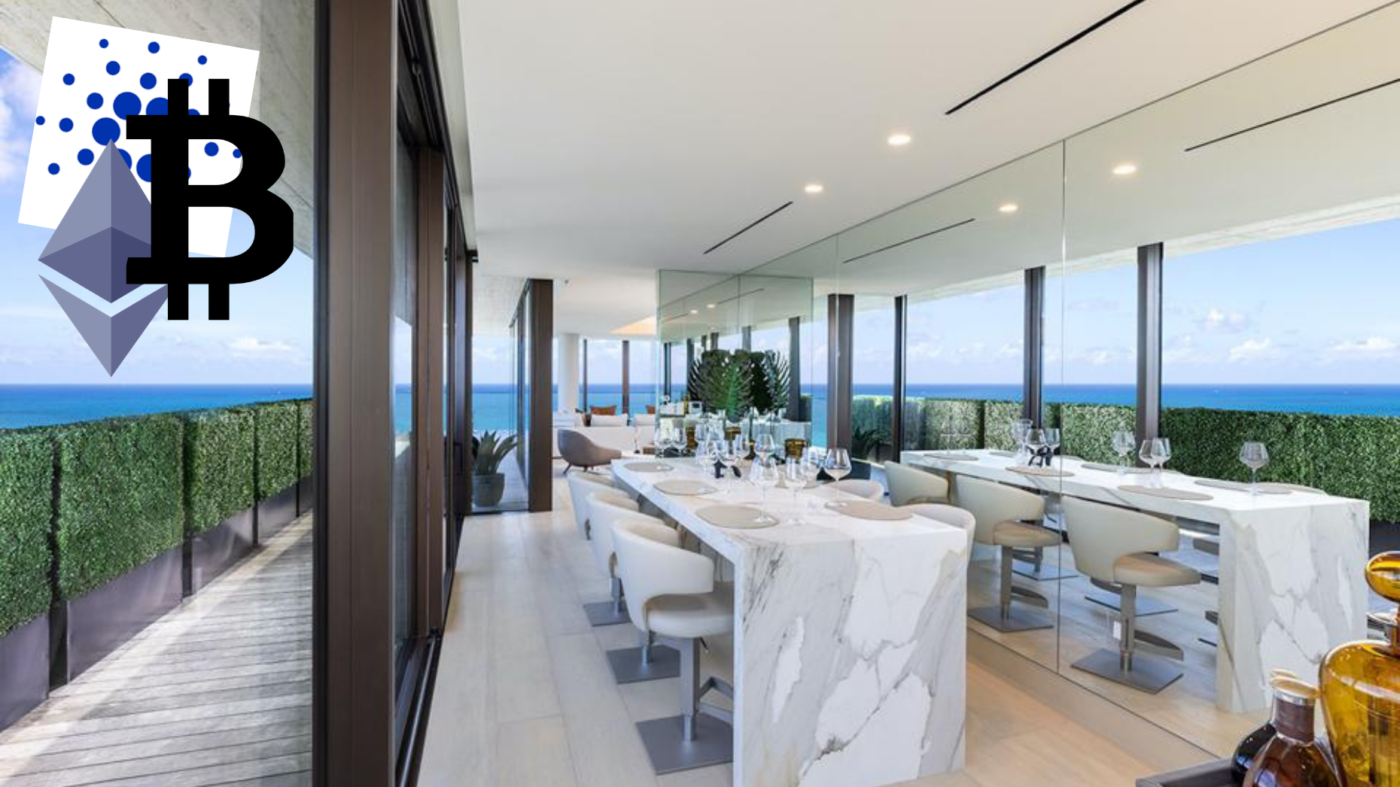 Developera Alex Sapir and Giovanni Fasciano are rocking the real estate boat by accepting payment for the uber-exclusive Arte by Antonio Citterio condos entirely in cryptocurrency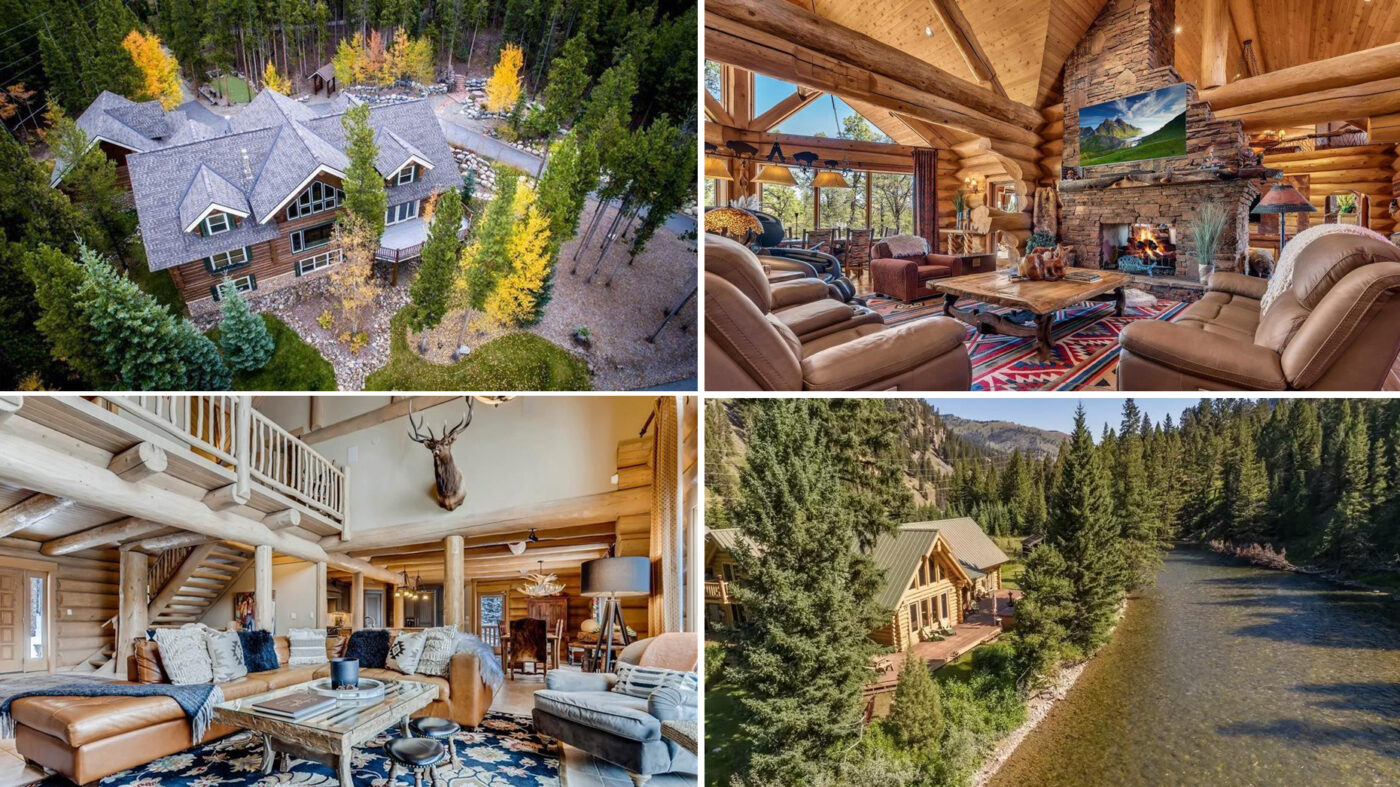 Realtor.com has put together a list of houses priced above $2M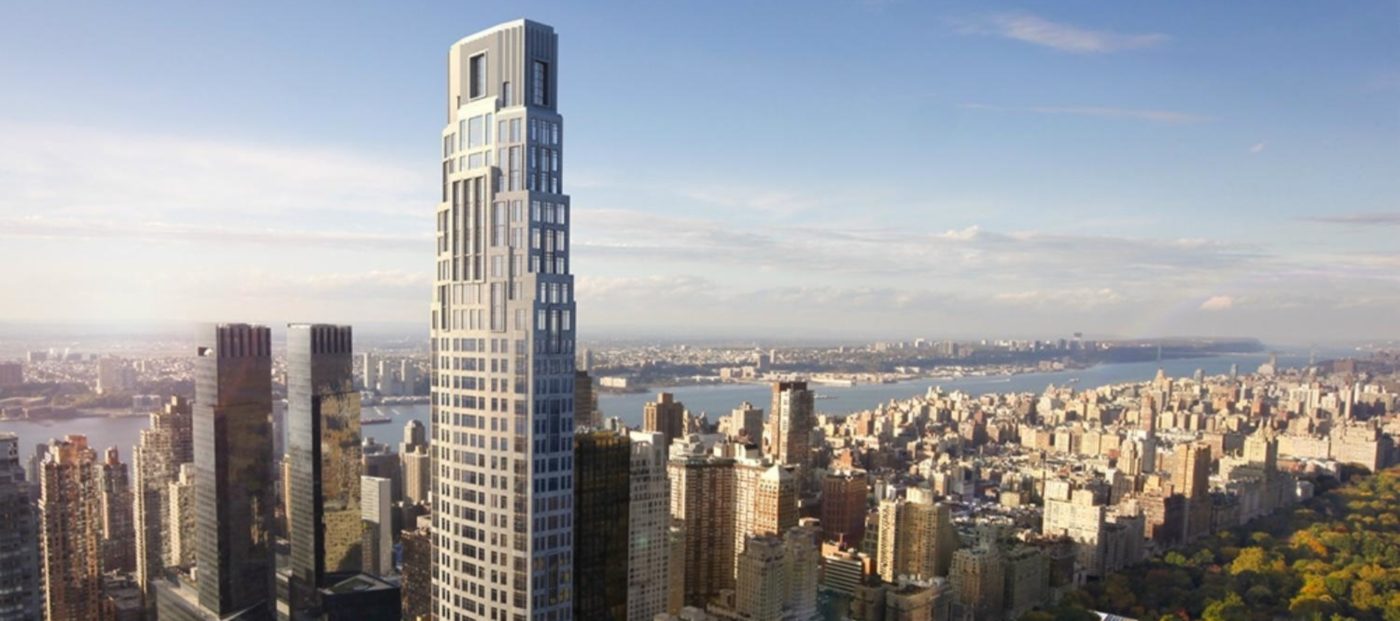 A mystery buyer bought two condos at 220 Central Park South, one for $82.5 million and another for $75 million, the Wall Street Journal reports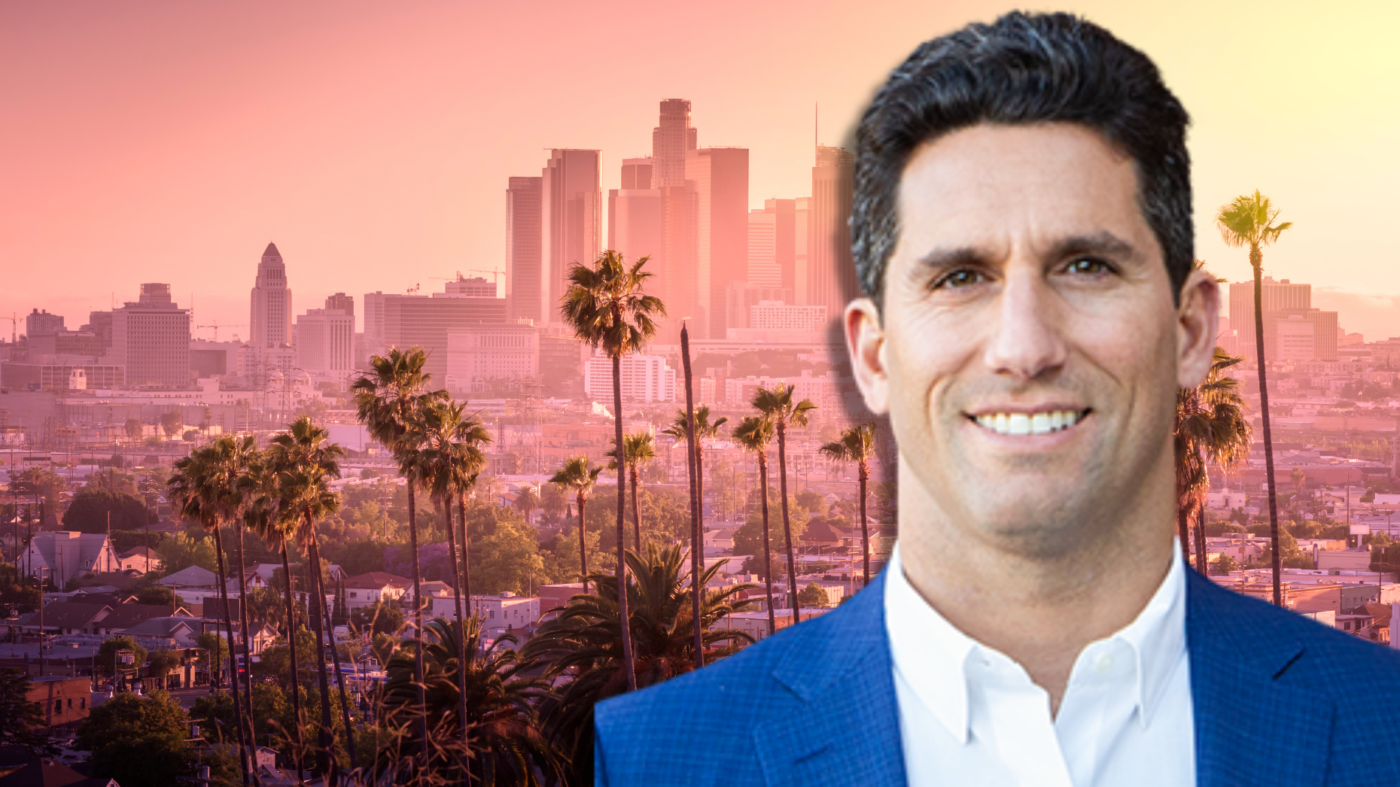 According to a Real Deal report on Monday, a Beverly Hills-based Compass recruiter attempted to recruit Normand & Associates President Michael Nourmand as an agent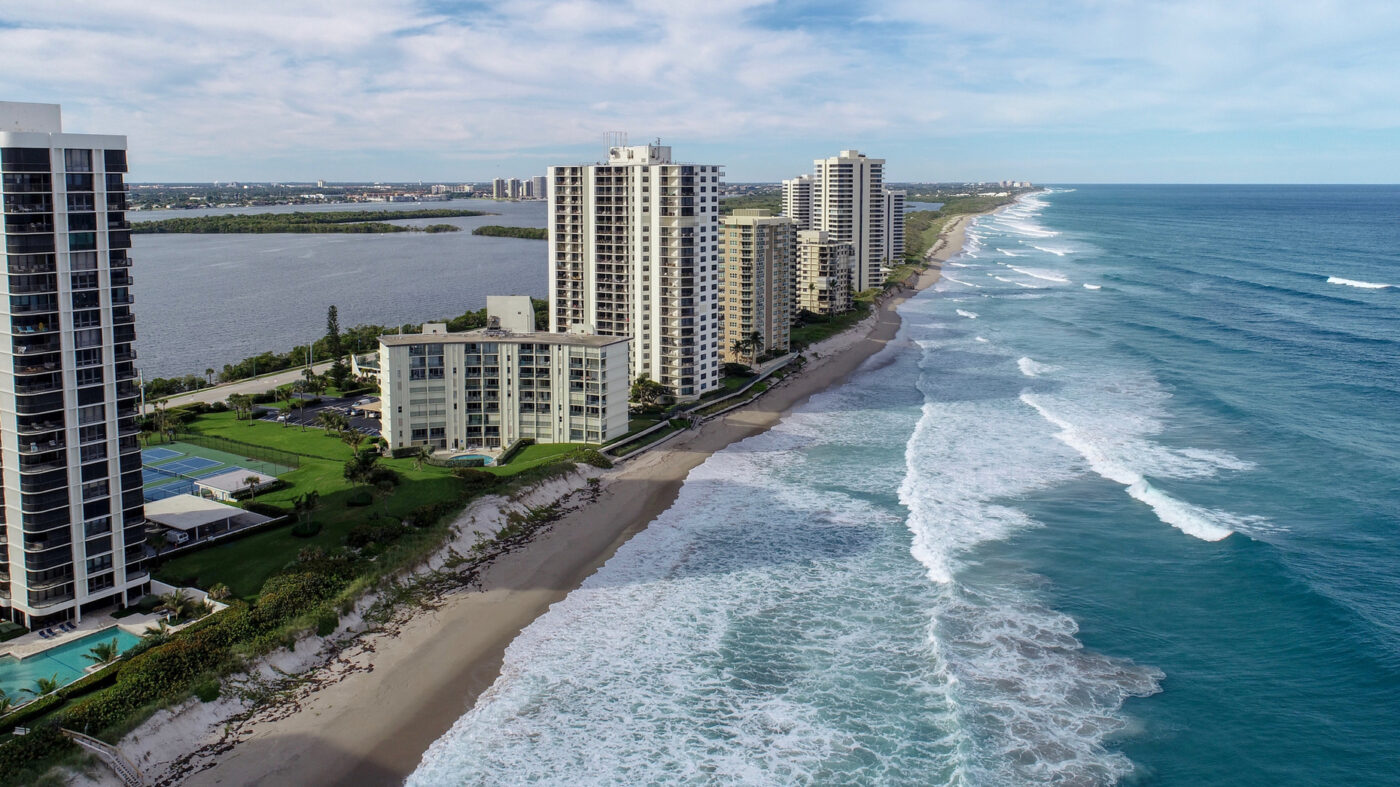 'This was the most vicious attack I have experienced,' celebrity Realtor Edis Talović said of the attack. 'Especially during Pride Month where we hope to feel accepted.'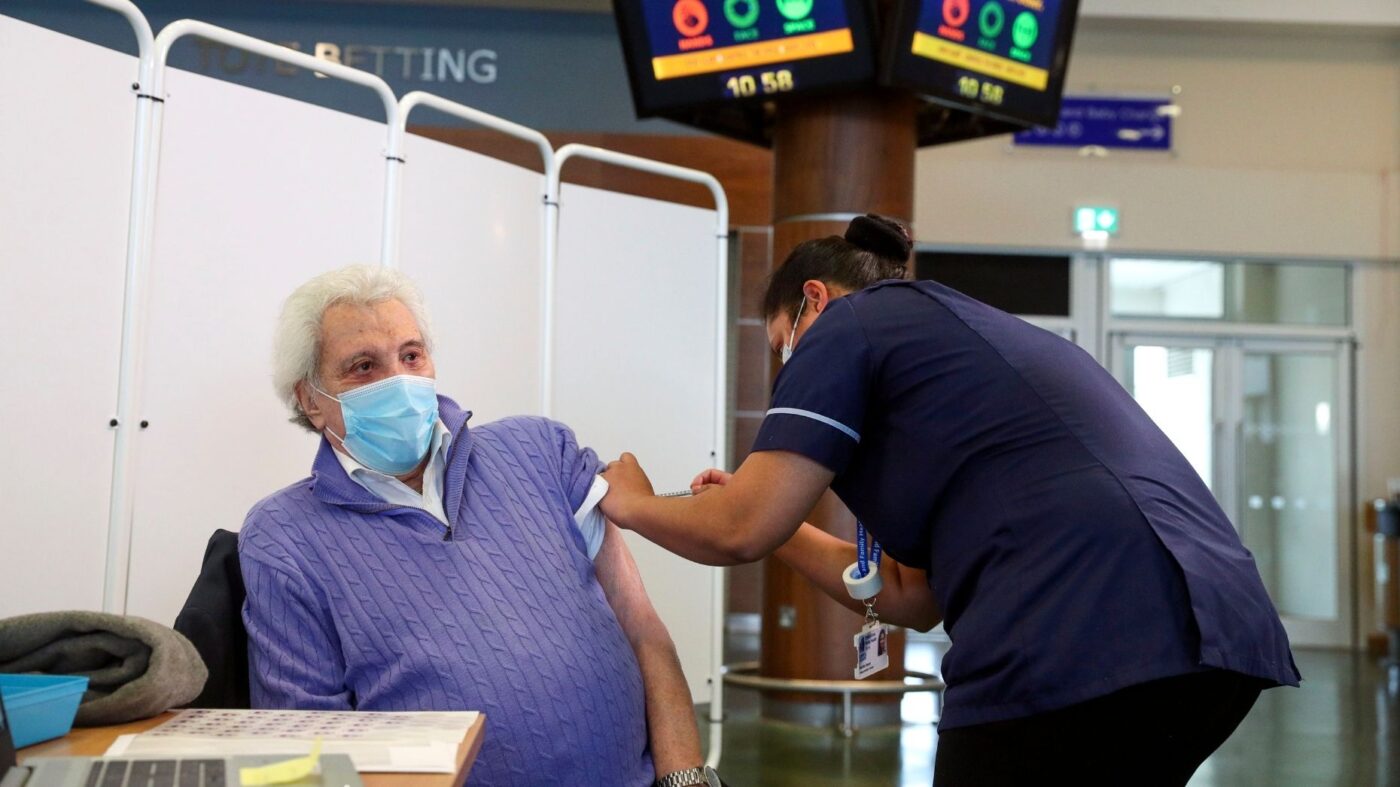 The high-end Christodora House building's board told the workers to get a dose of the COVID-19 vaccine or face termination, the New York Post reports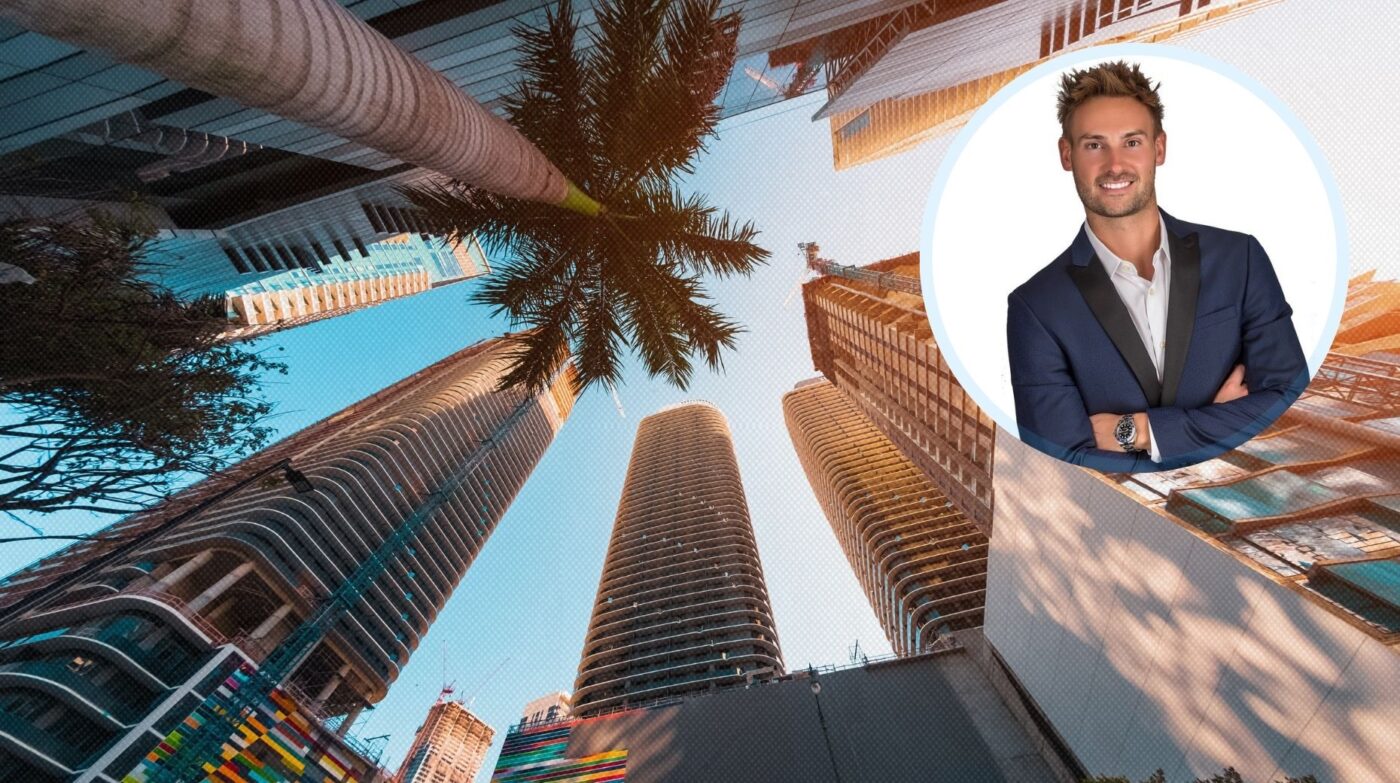 Find out how Miami luxury broker Reid Heidenry learned that sometimes, it's what you don't say that counts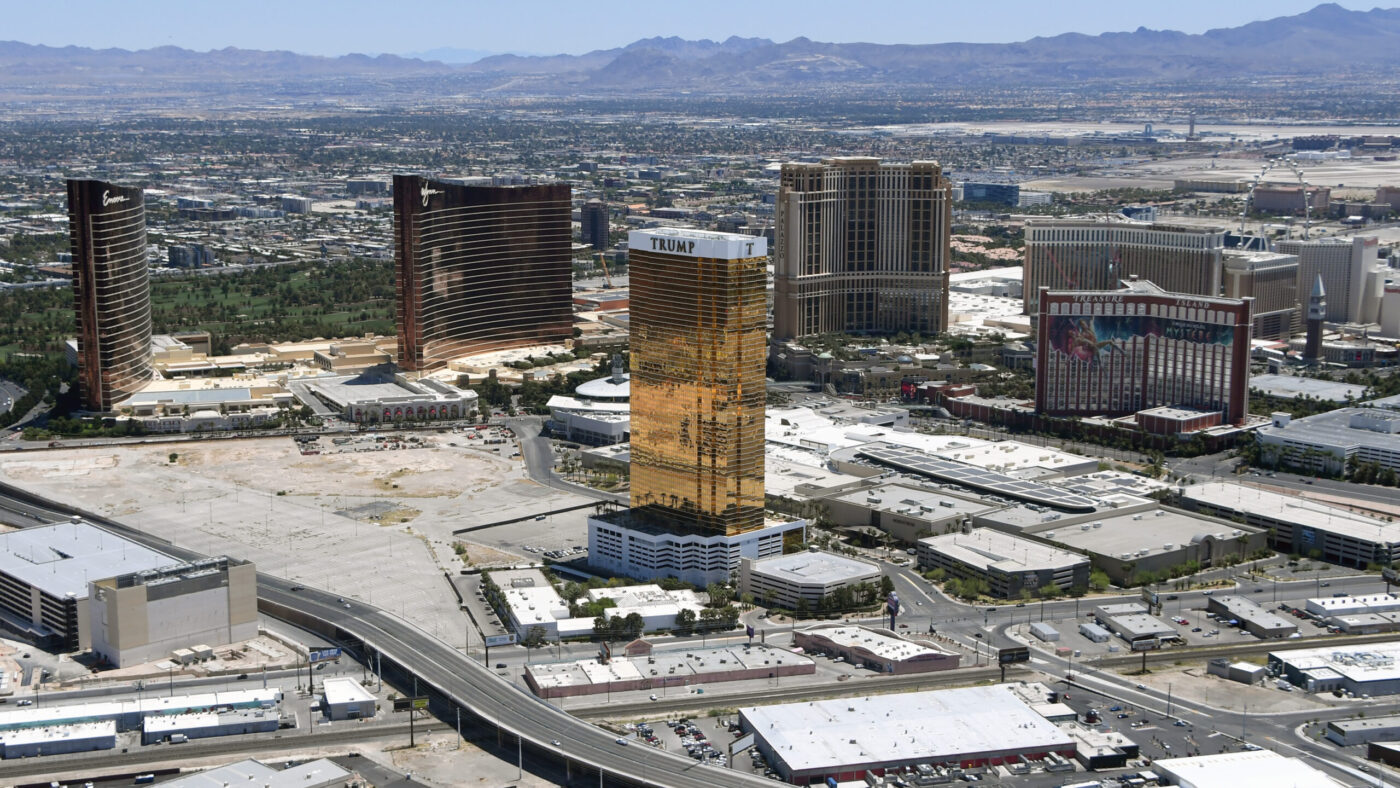 Falling prices at Trump-branded buildings outstripped those occurring at similar properties, according to an Associated Press report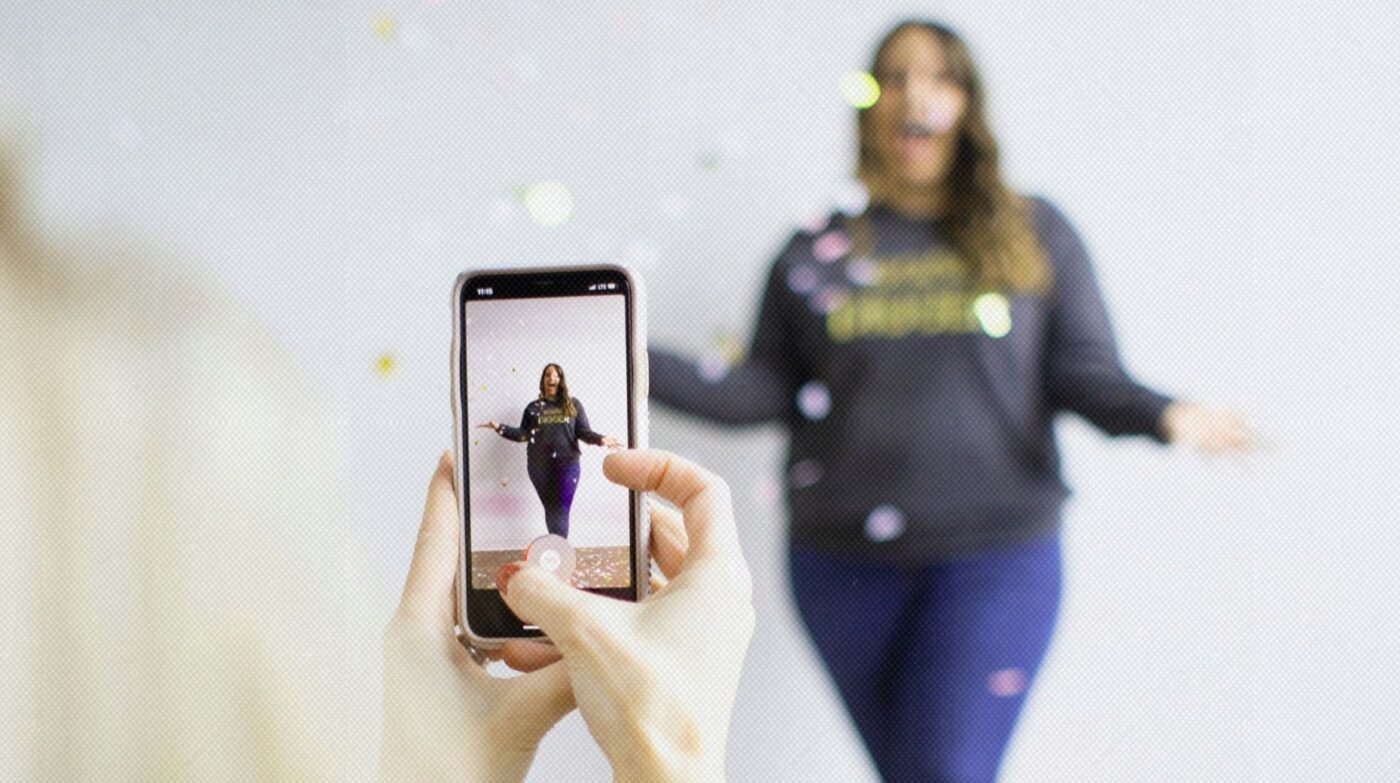 Learn from Atlanta Realtor Glennda Baker how to find new followers, build new relationships and generate new leads that will ultimately convert to more sales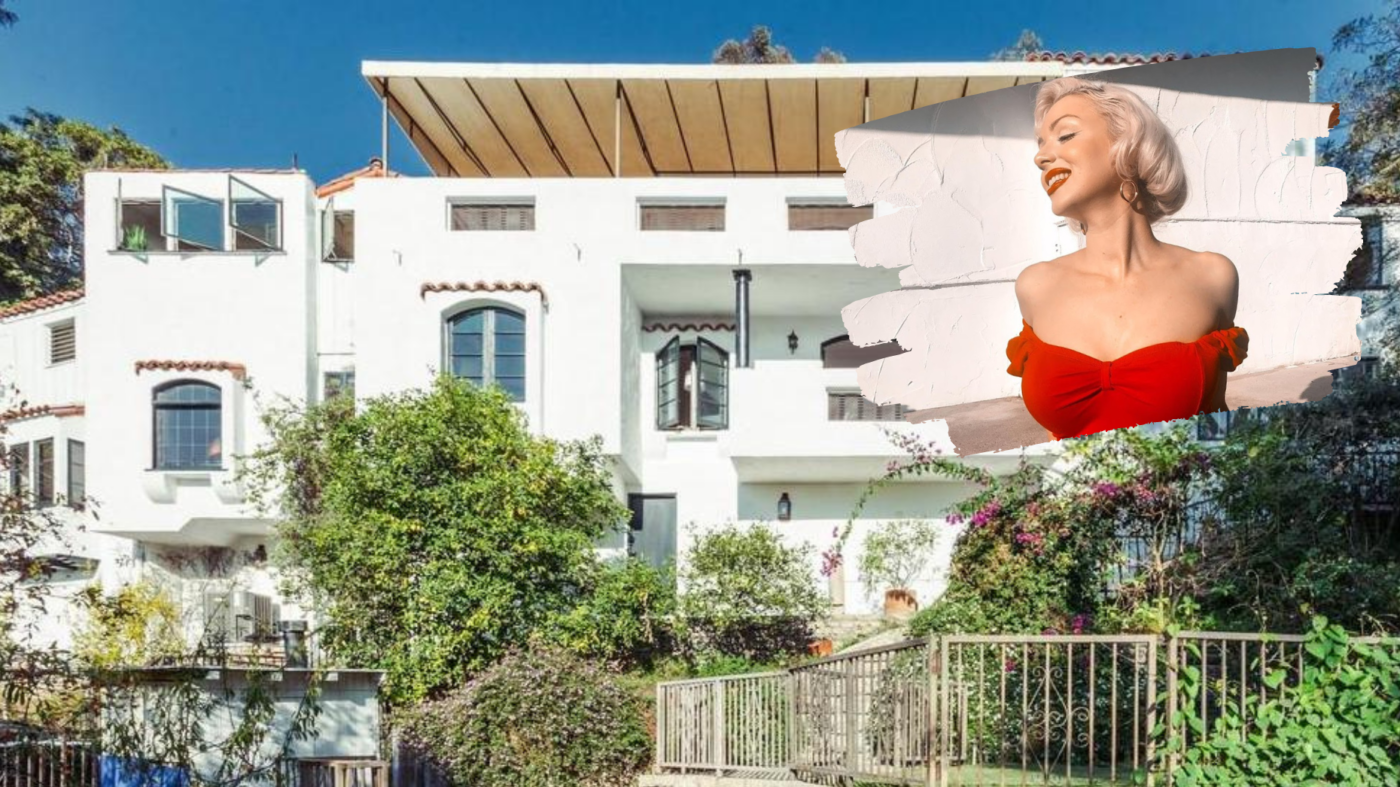 27-year-old Jasmine Chiswell's uncanny resemblance to the late starlet has earned her more than 11 million TikTok followers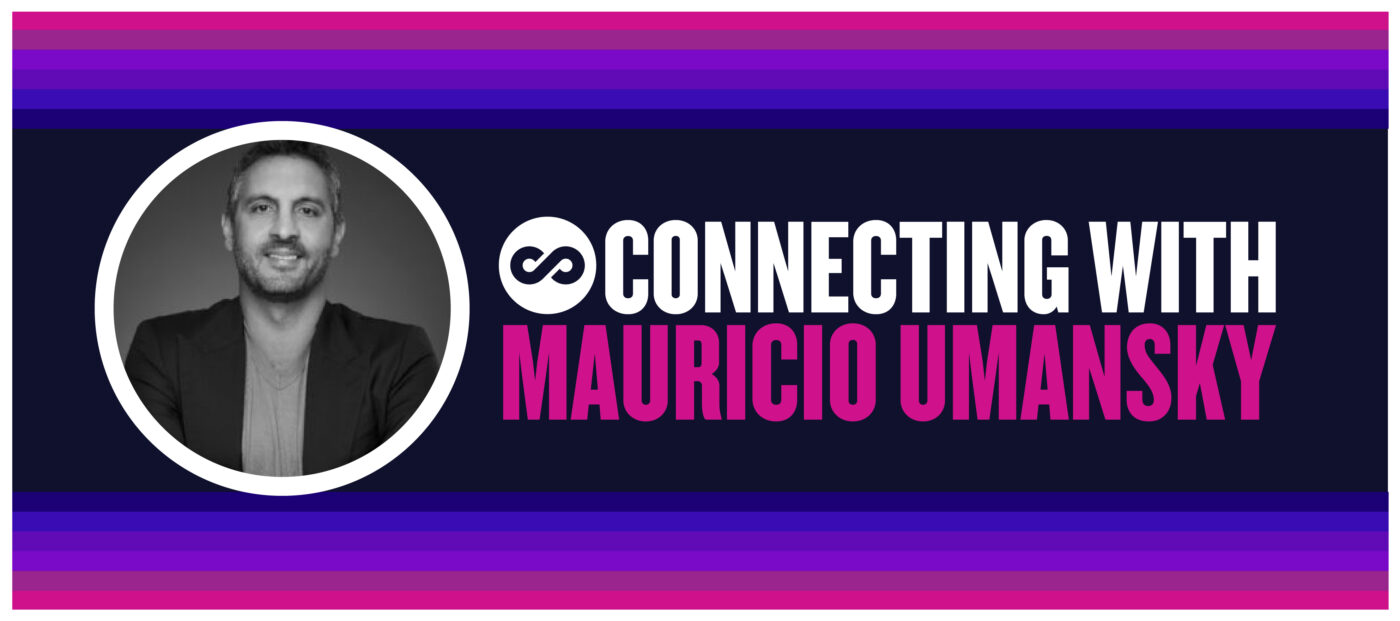 'There is a tremendous shortage of inventory, and I think it's the only thing holding us back,' the founder of The Agency told Inman leading up to Inman Connect this month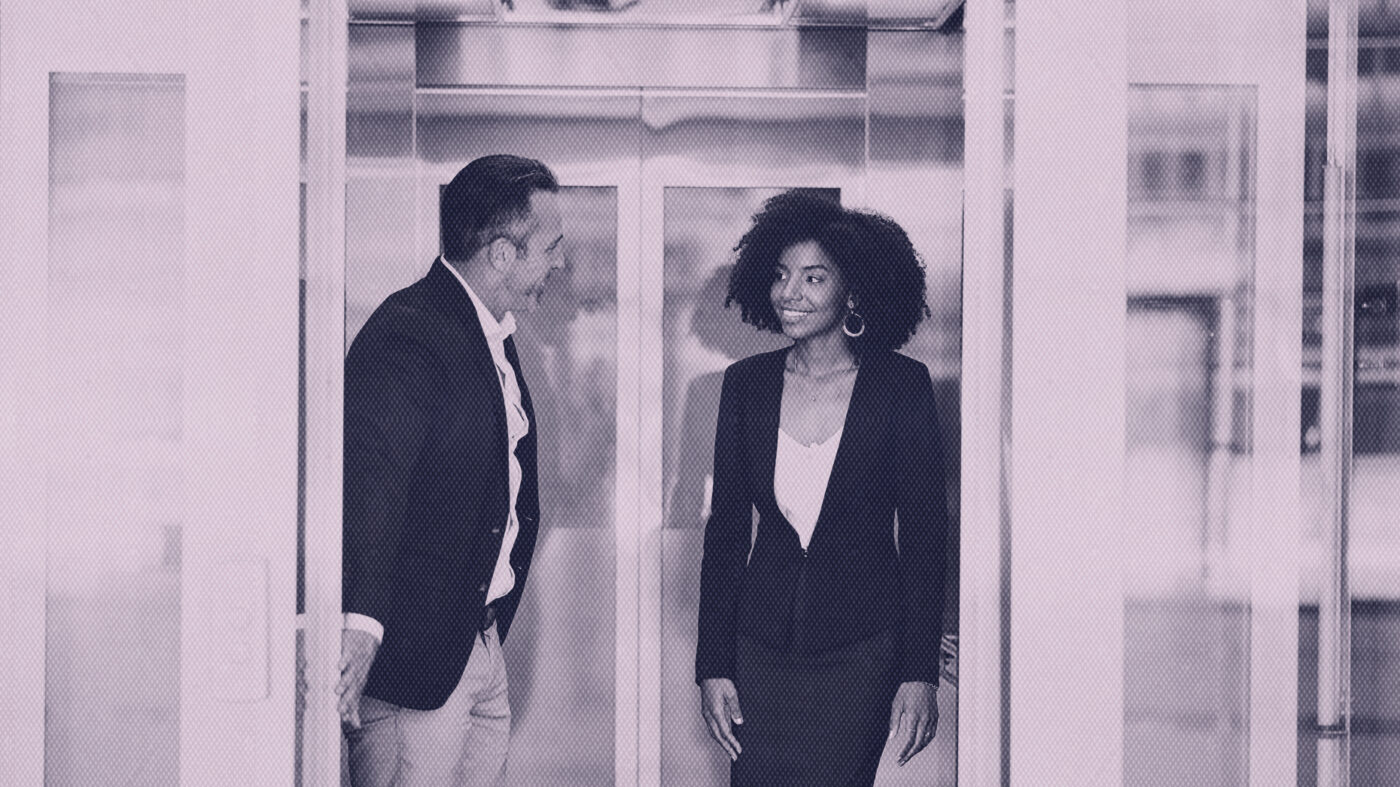 Not only will a polished elevator pitch allow you to quickly and effectively communicate your unique value proposition, but it can also expand and elevate your business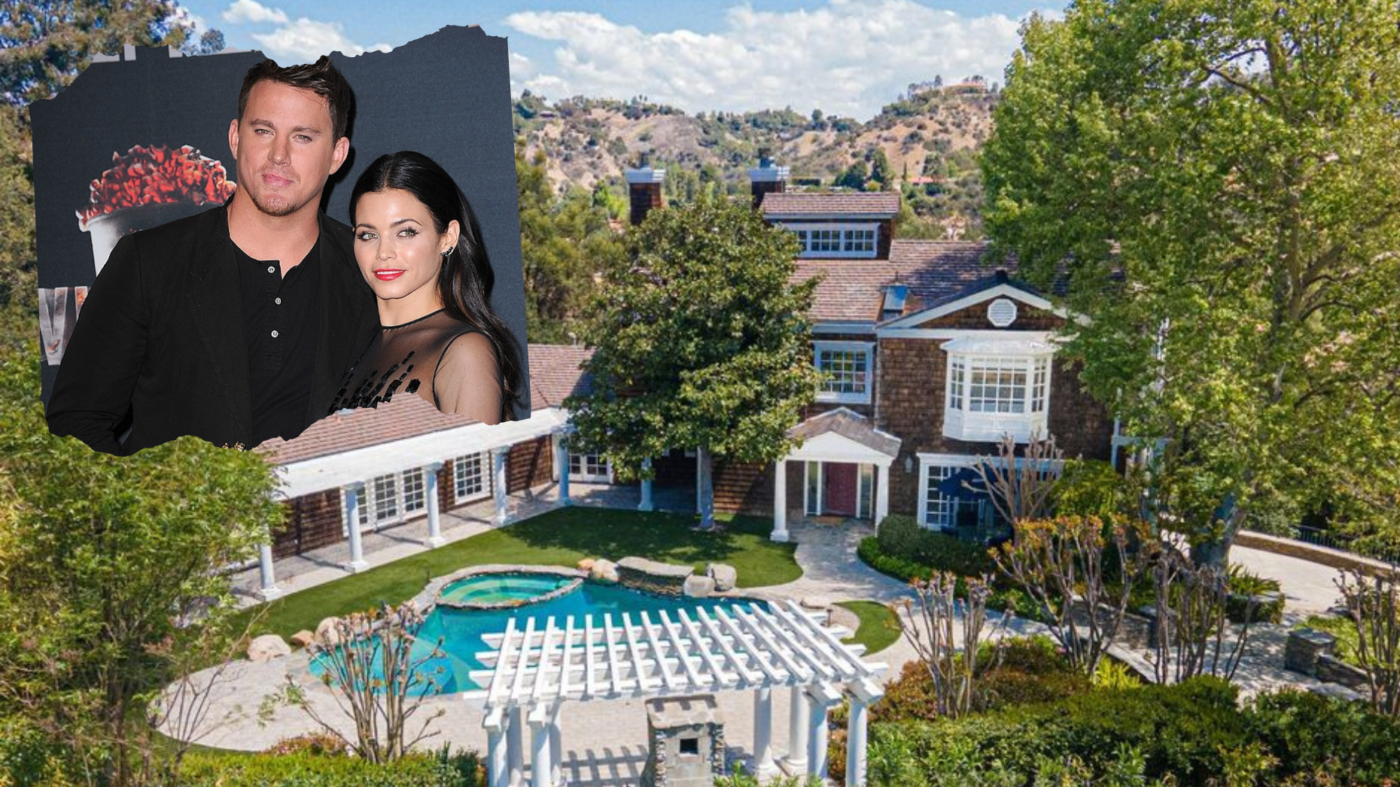 The former couple, who divorced in 2018, are selling the home for the same price they paid for it in 2015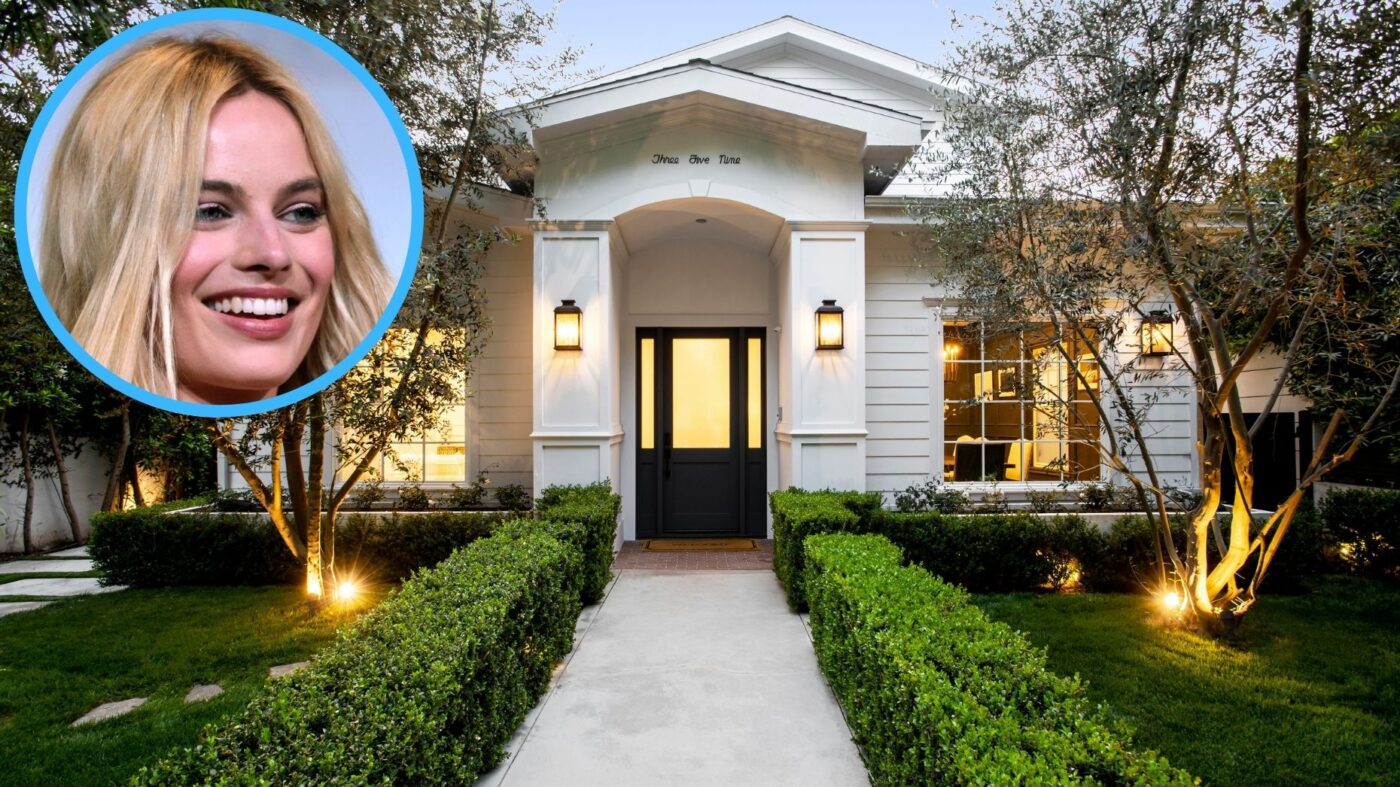 The 4-bedroom, 6-bathroom home includes notable features like a poolside cabana and a swing suspended from the living room ceiling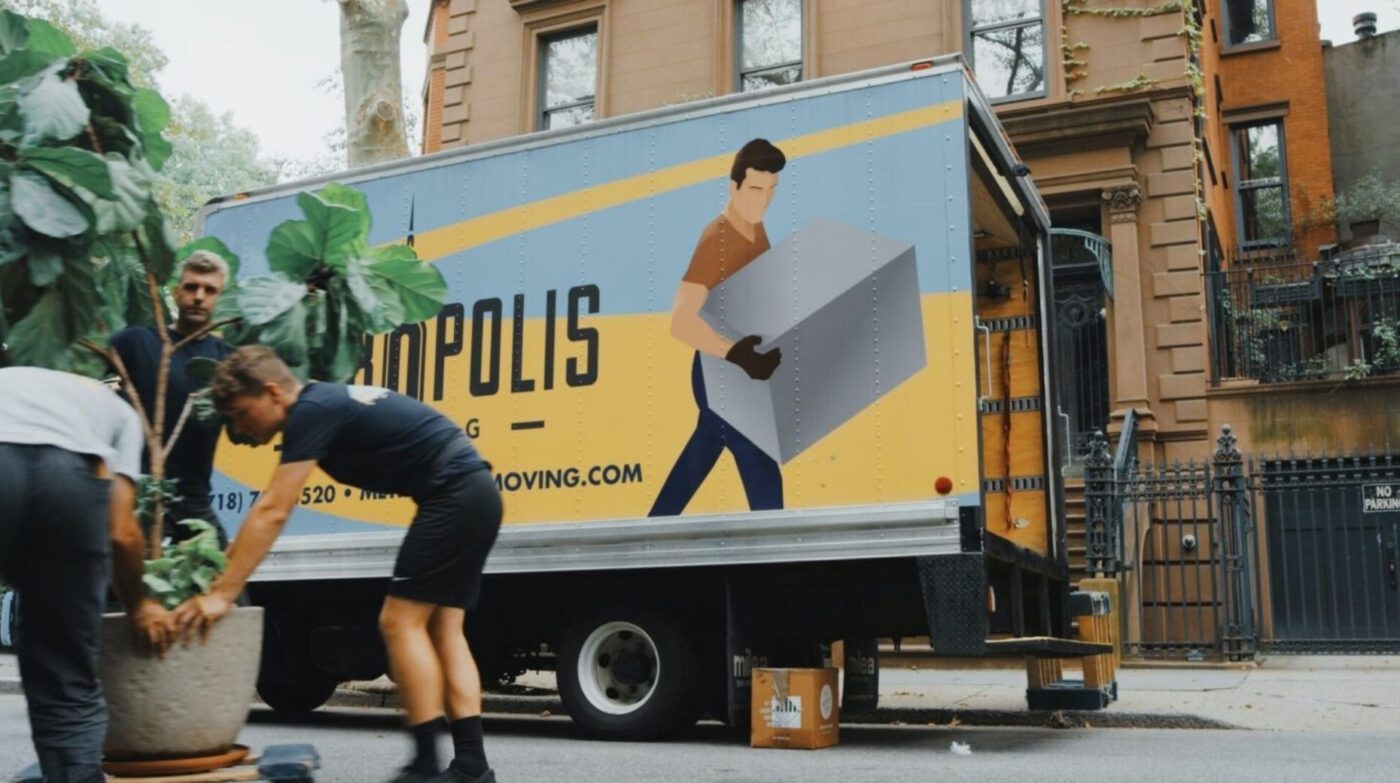 'Our industry continues to grapple with an overabundance of online leads,' Chime's Vice President of Sales Mike McGowan said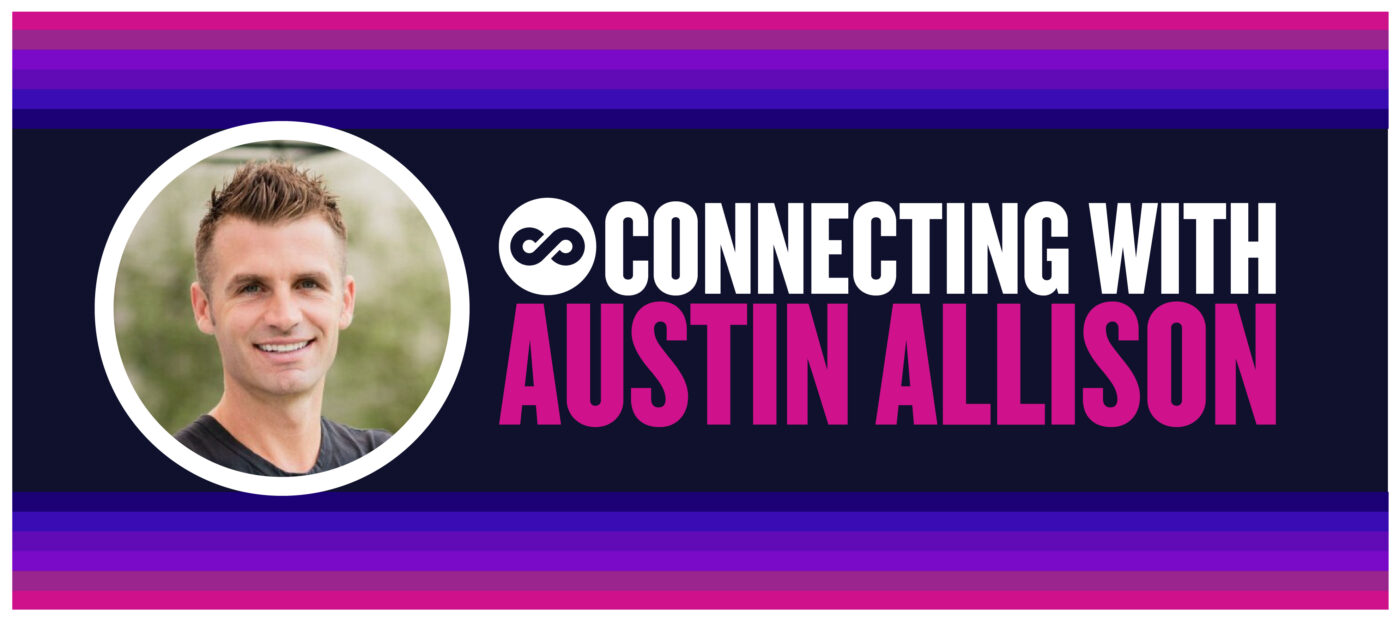 Pacaso CEO Austin Allison explains how remote working, inventory shortages and co-ownership models are changing the fabric of second-home markets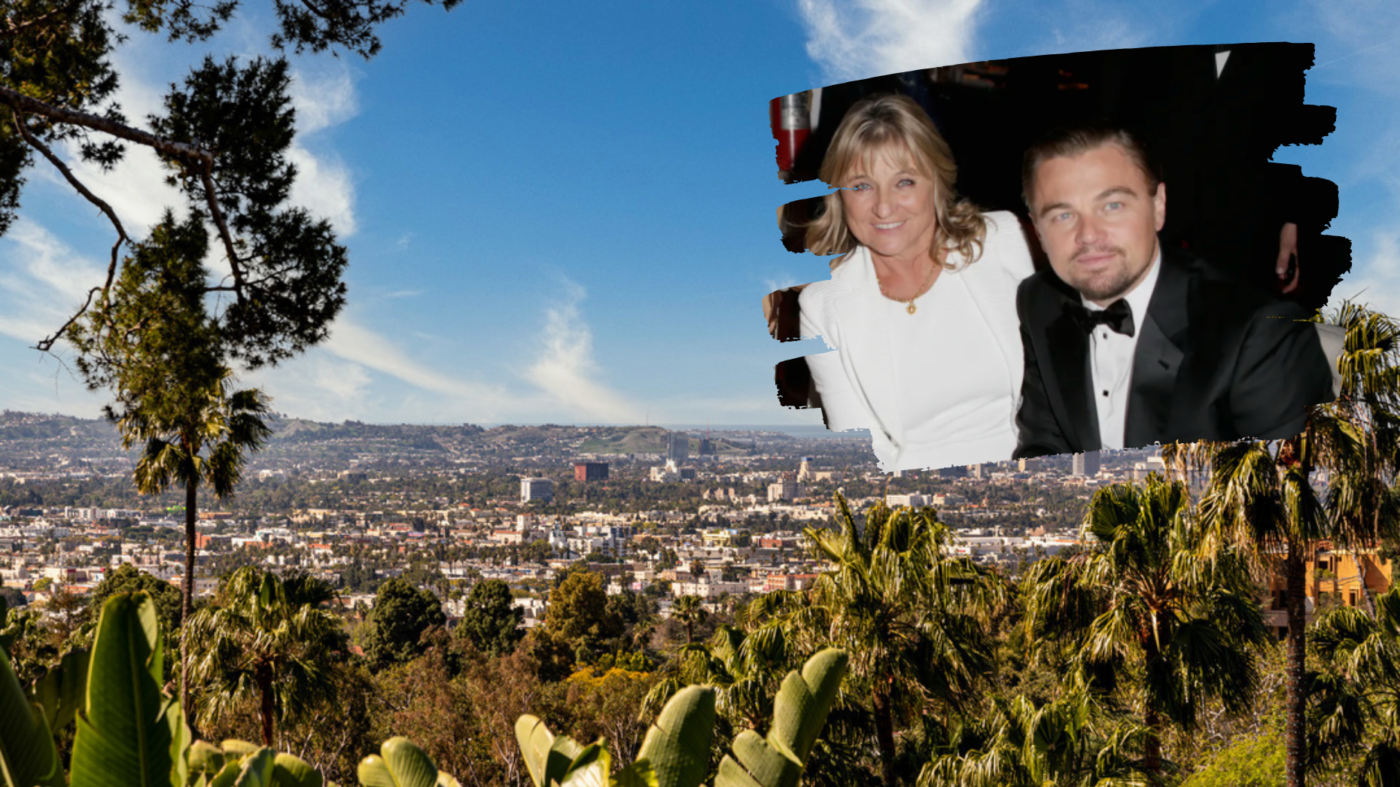 The 'Titanic' star bought the Los Feliz mansion from 'Modern Family' actor Jesse Tyler Ferguson and his husband, Justin Mikita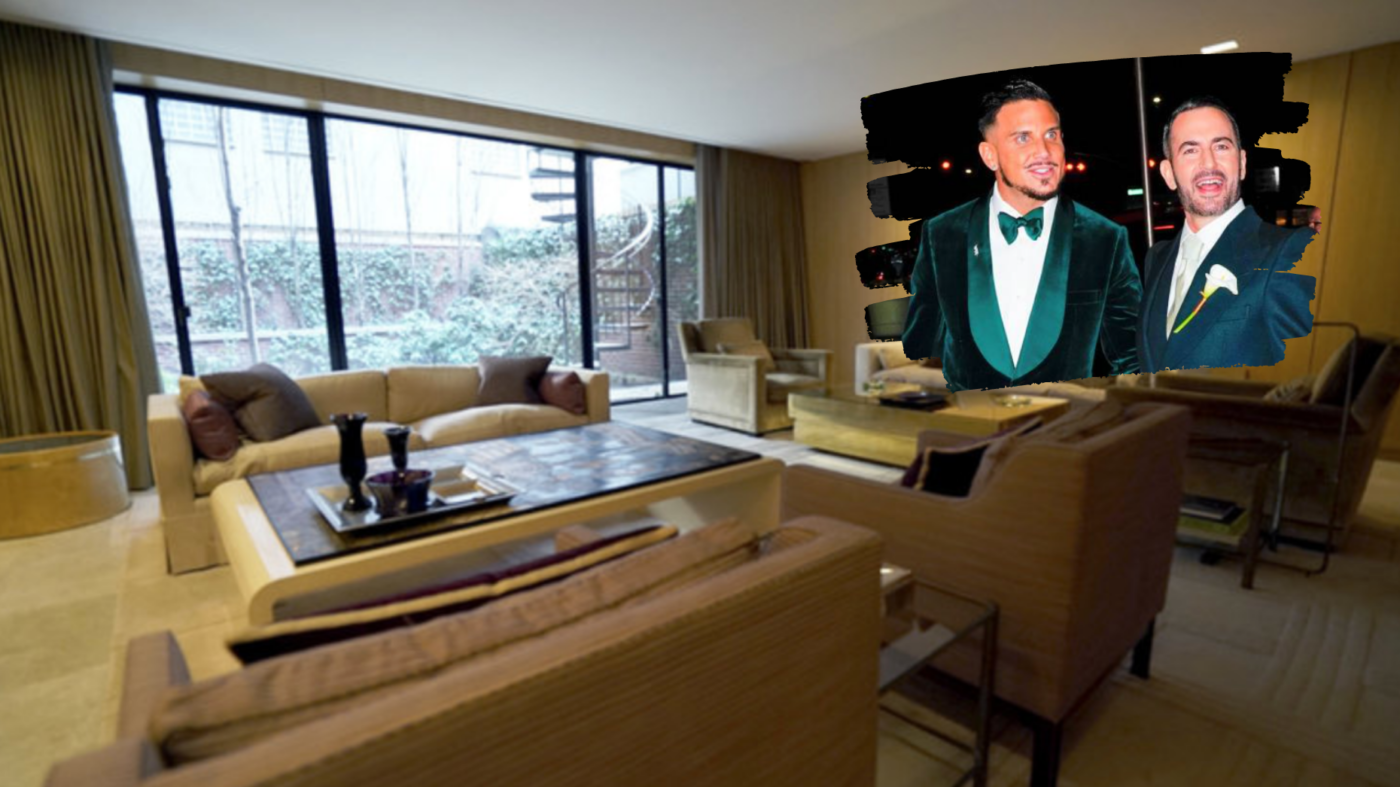 Before selling their much-photographed West Village apartment this winter, designer Marc Jacobs and husband Charly Defrancesco poured  a lot of money into it — $1.15M, to be exact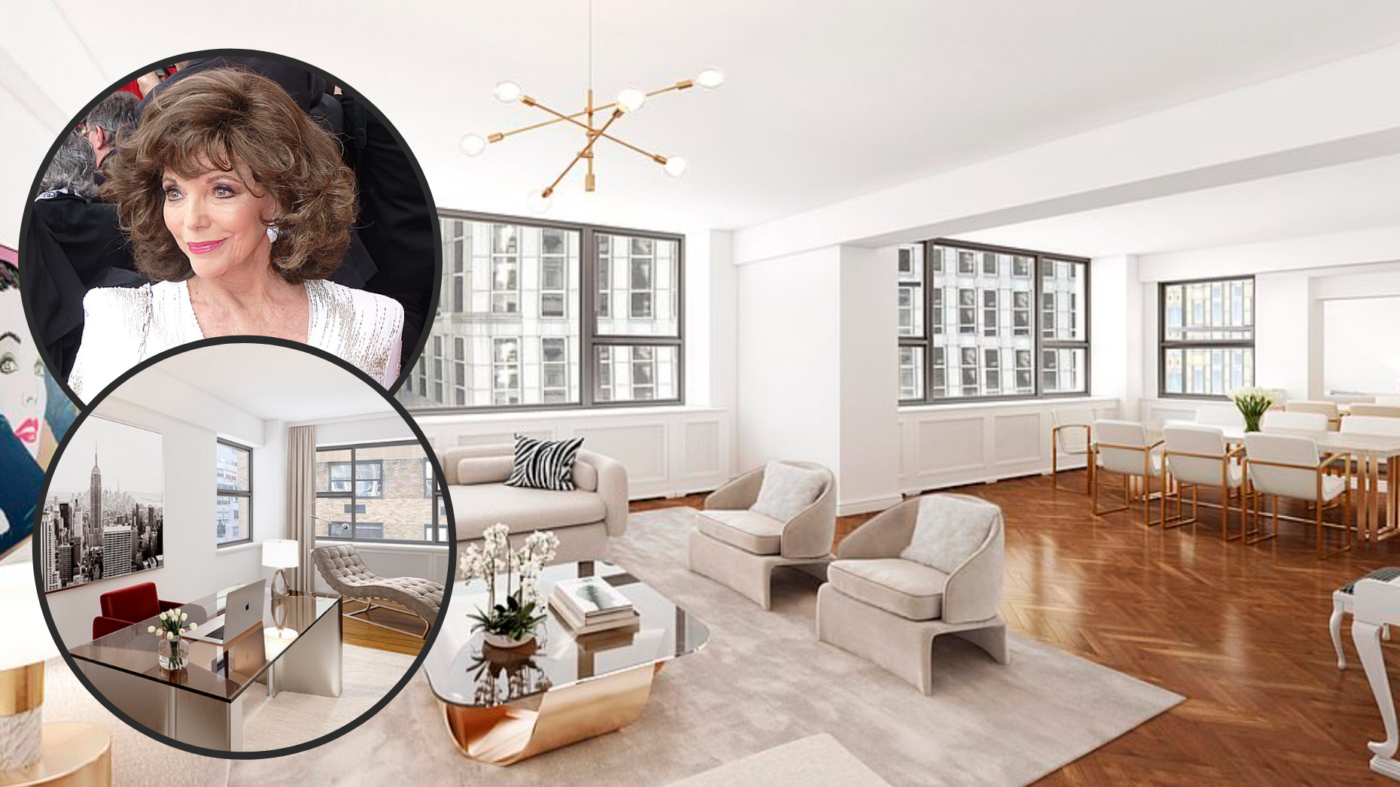 The iconic English actress reportedly kept it as a pied-à-terre to use while visiting New York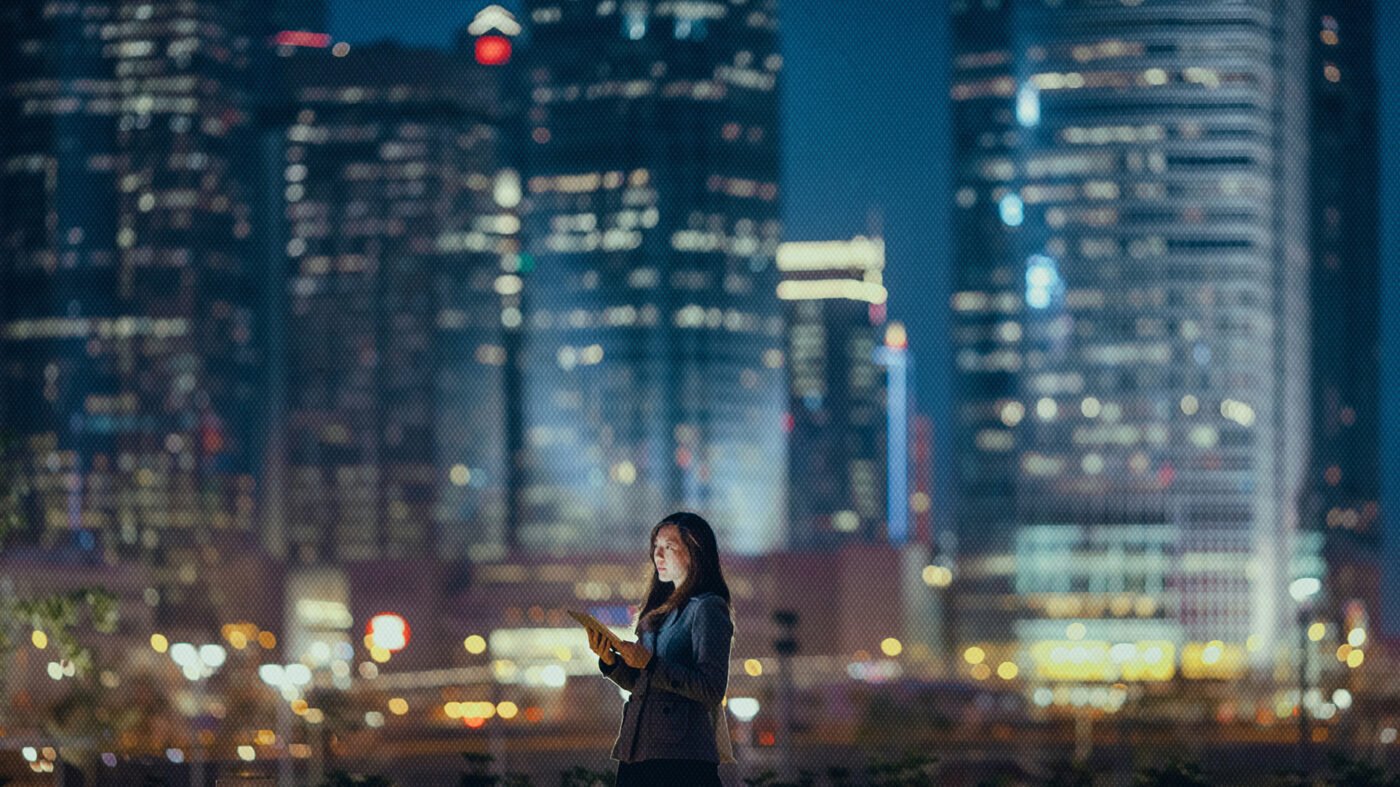 Staying up-to-date with the latest resources, tips and tricks will help grow your brand, business — and bottom line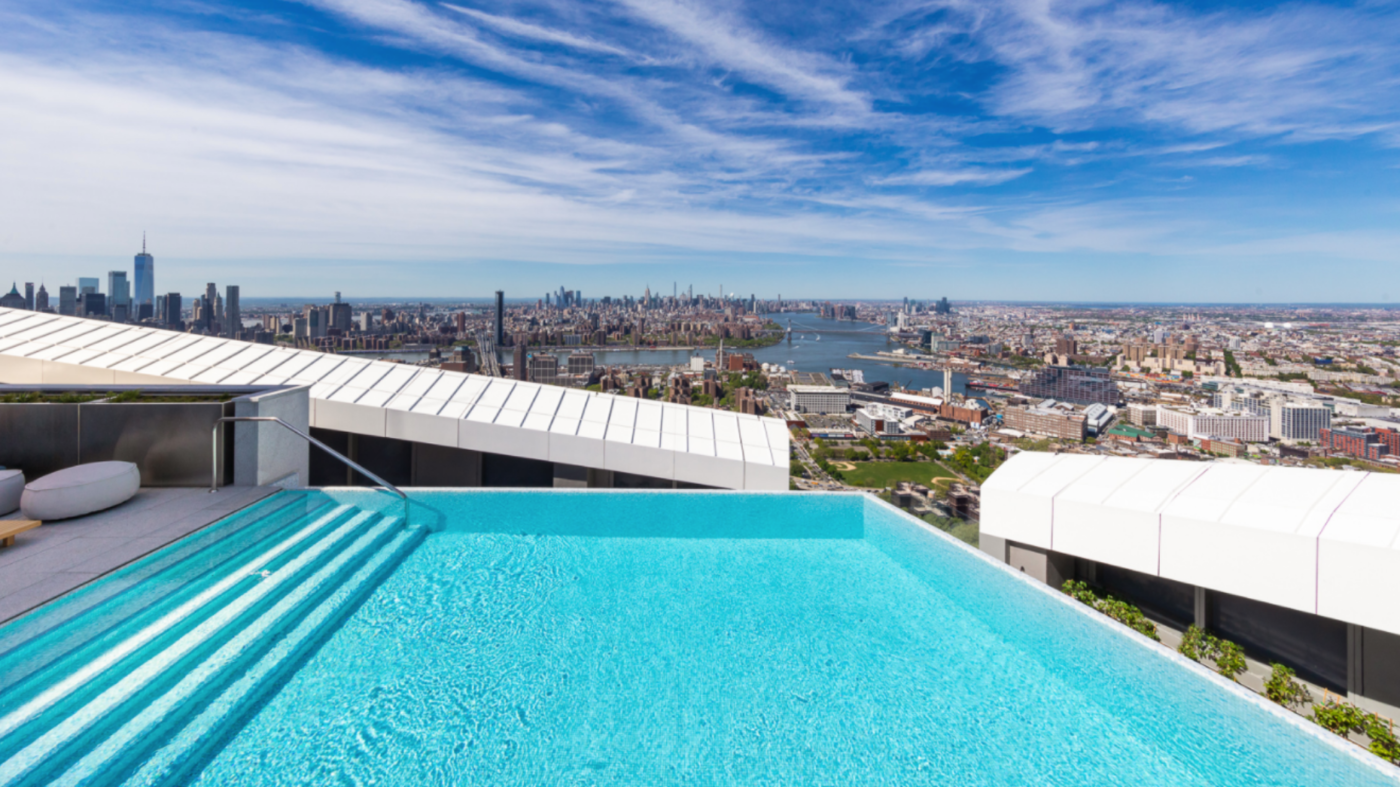 Kohn Pedersen Fox designed the infinity pool atop the 68-story Brooklyn Point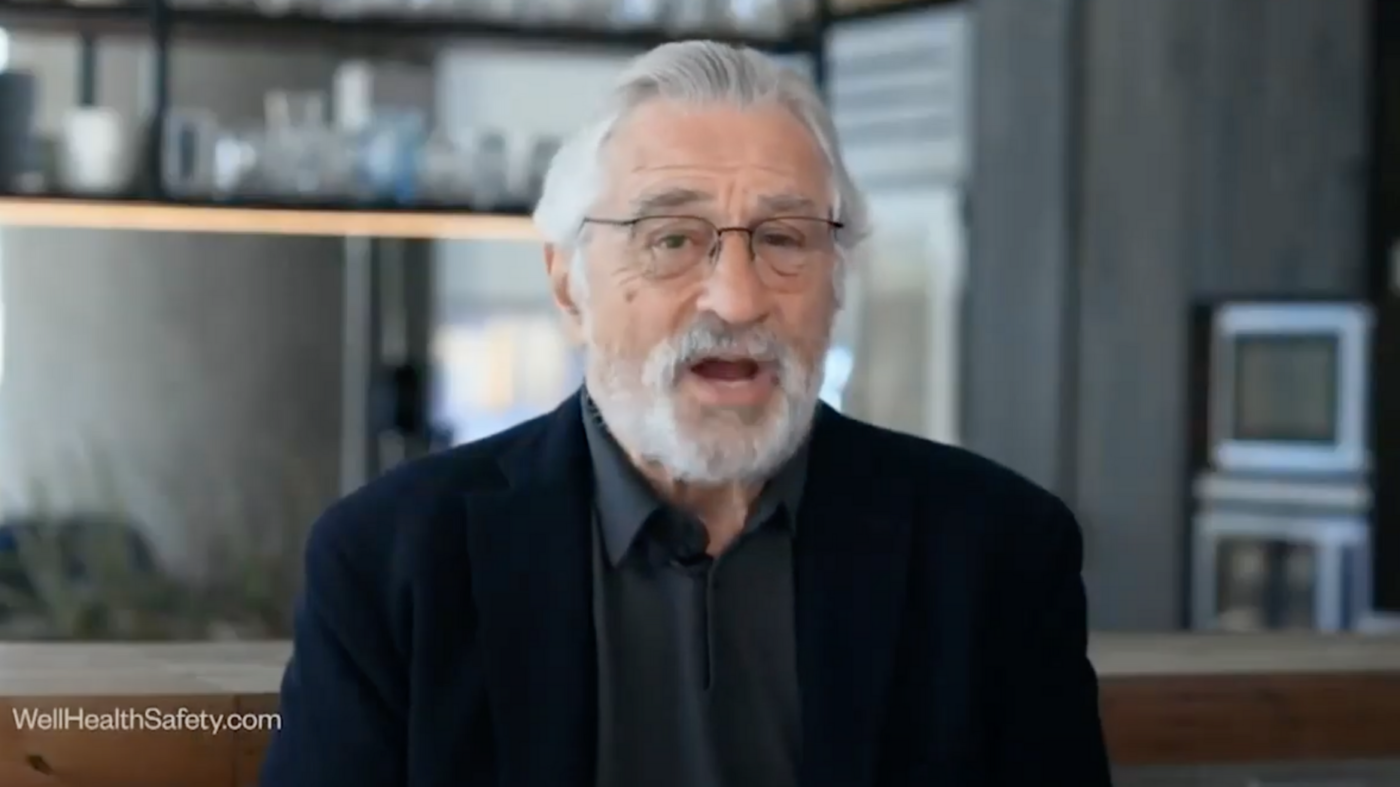 The rating from the International WELL Building Institute confirms that a company has taken the proper health and safety steps to keep its clients and employees safe amid the COVID-19 pandemic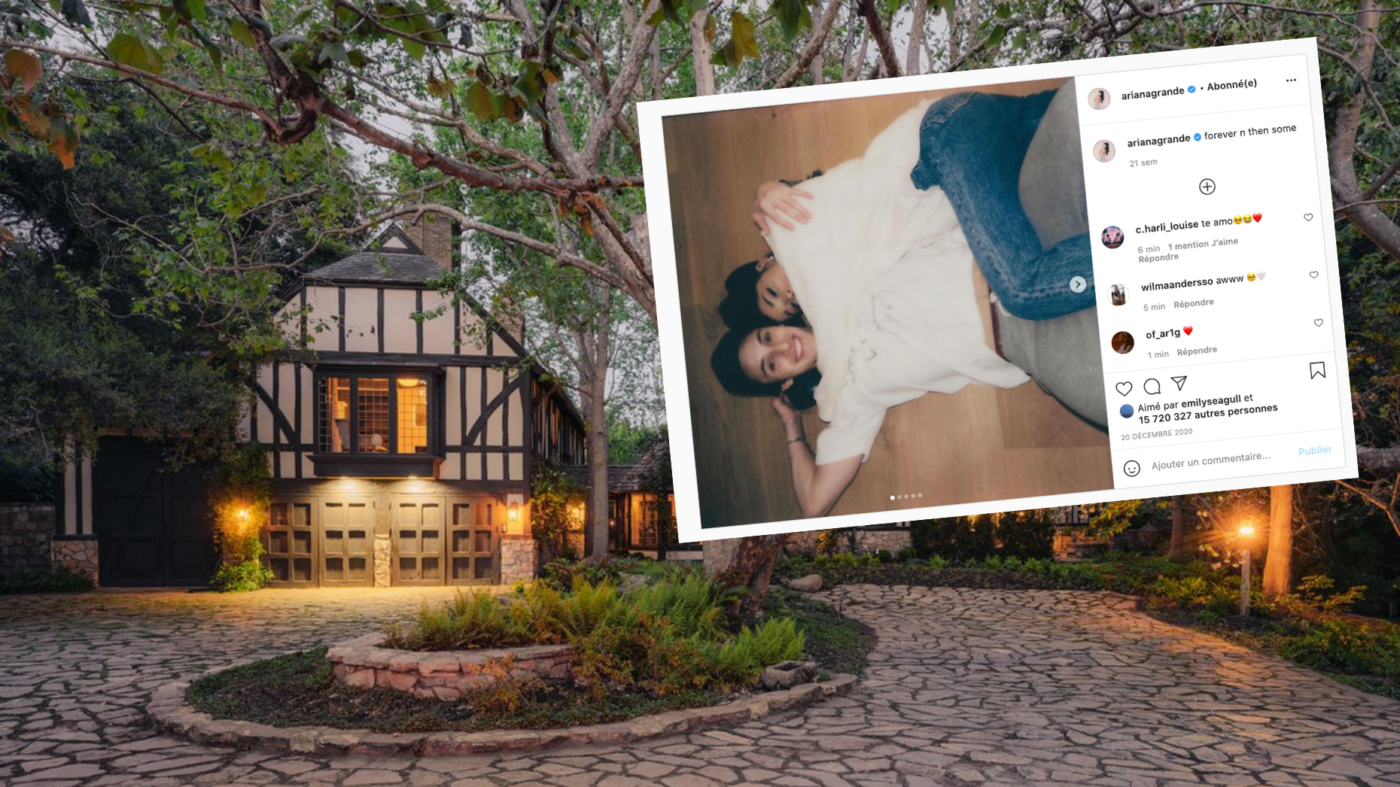 The pop star and Dalton Gomez, a Compass agent who has been dating her publicly since last spring, tied the knot this weekend at their Montecito home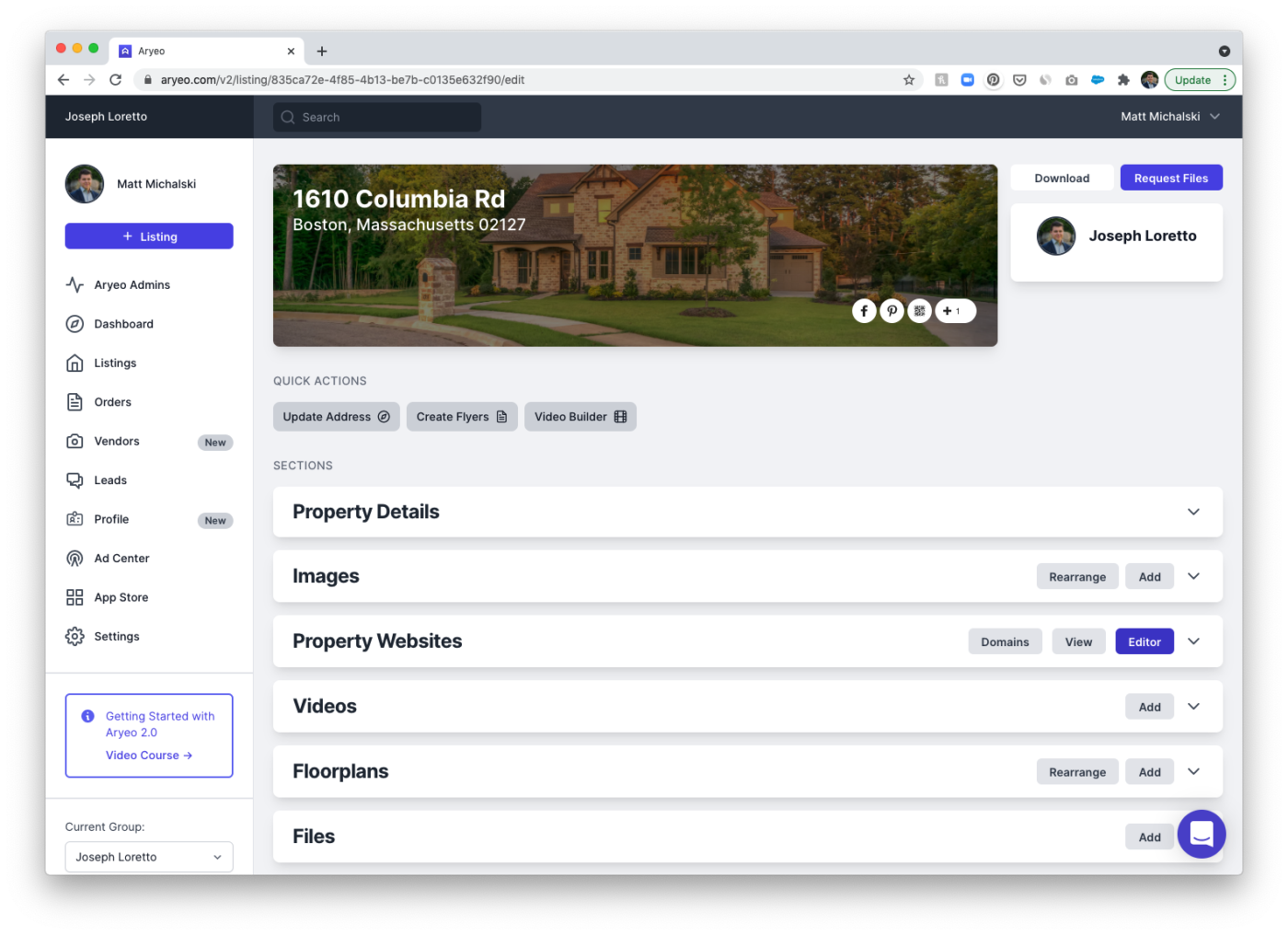 The 2021 class member of NAR's REACH program started in real estate photography before graduating to the greater need of helping agents control their data and content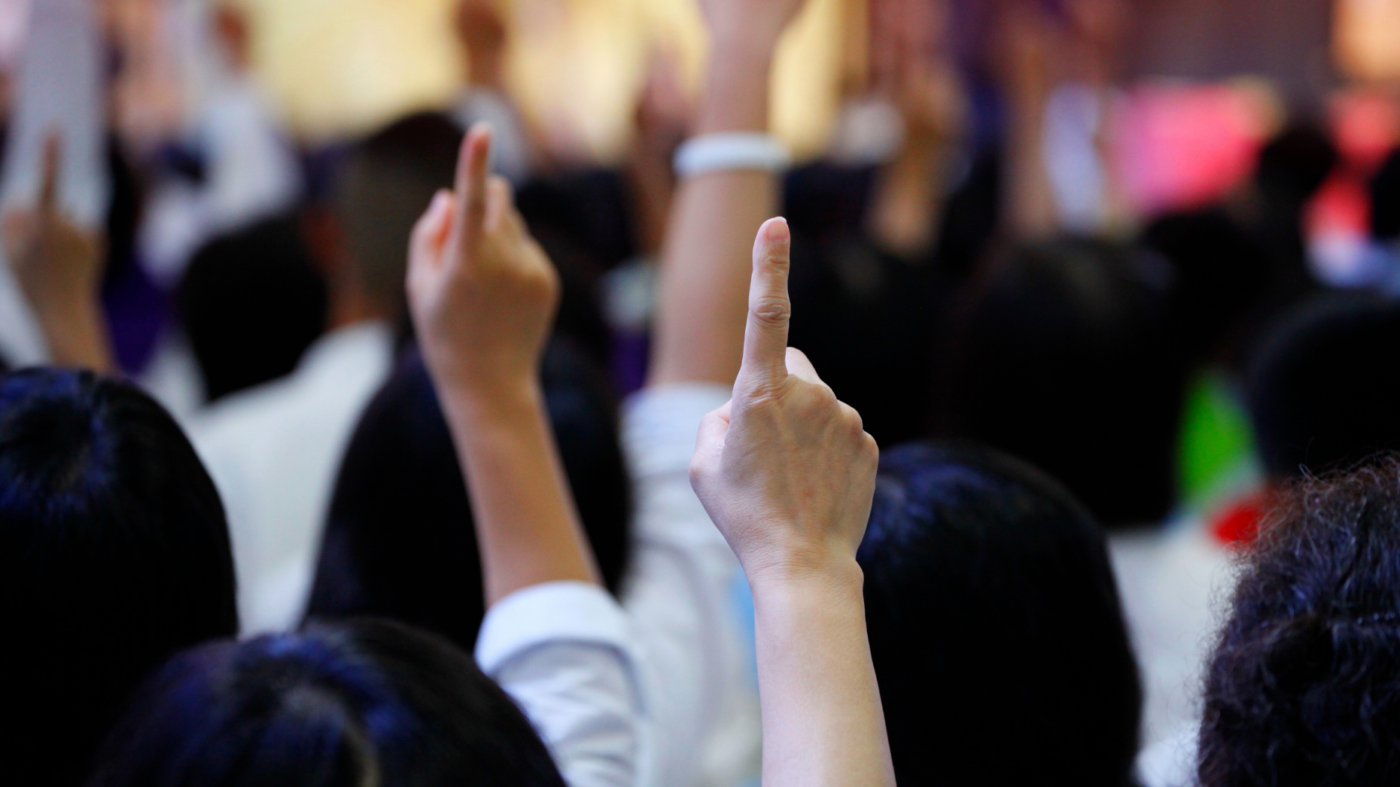 Low mortgage rates and a historic inventory shortage is leading to an ultra-competitive market in most American cities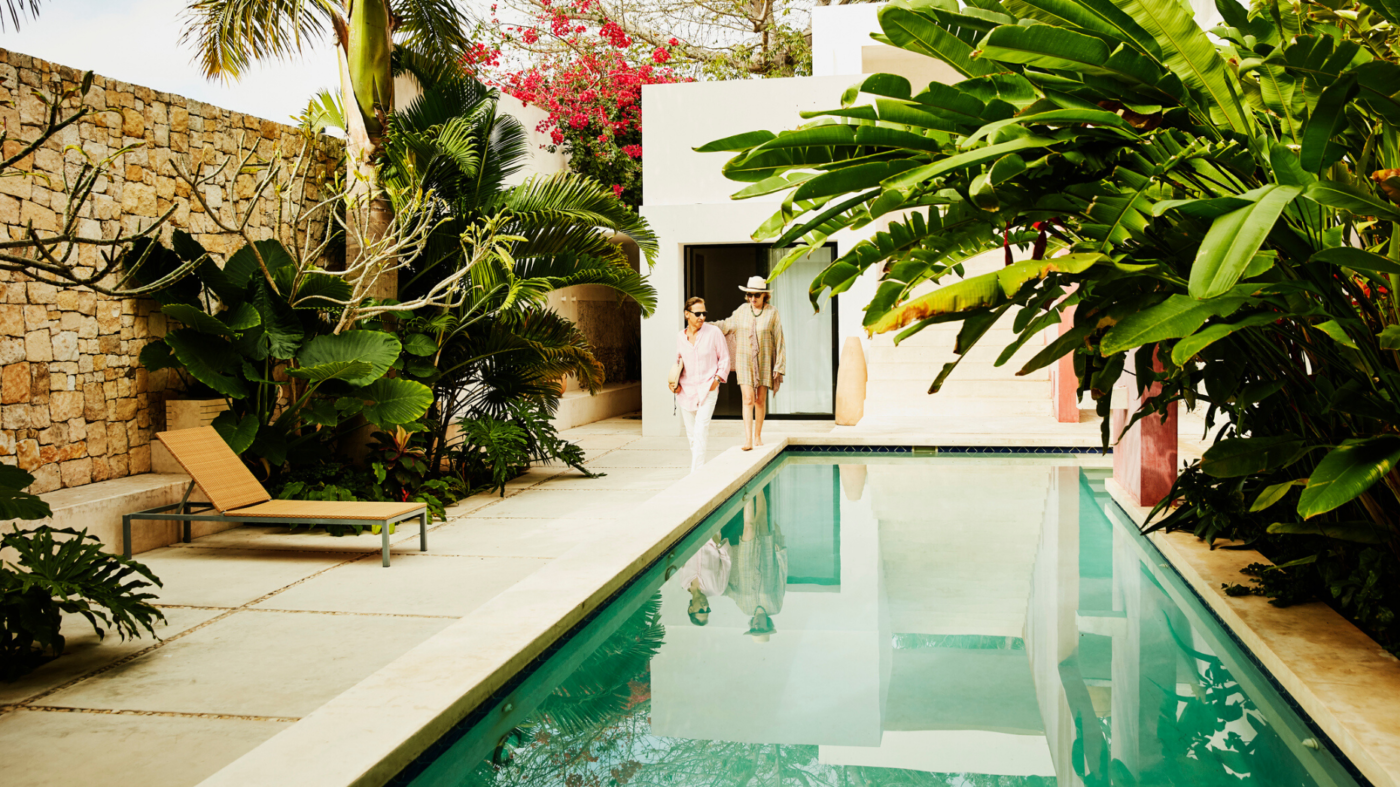 Through a partnership with Havas House, Miami-based Berkshire Hathaway HomeServices EWM Realty is expanding and revamping its long-running 'Lifestyles of South Florida' magazine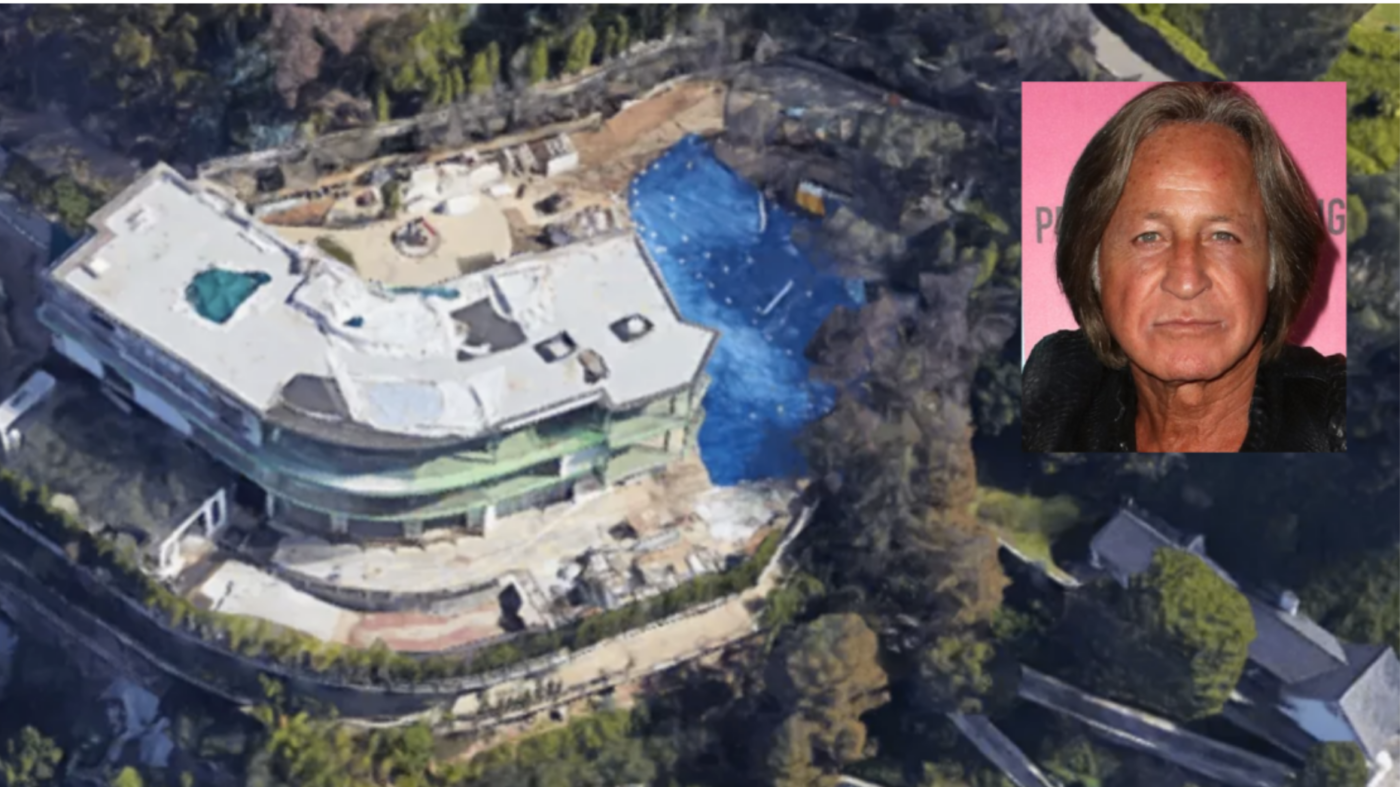 The father of supermodels Bella and Gigi Hadid was ordered to tear down the mansion he began building in 2019 along the side of a mountain in Bel Air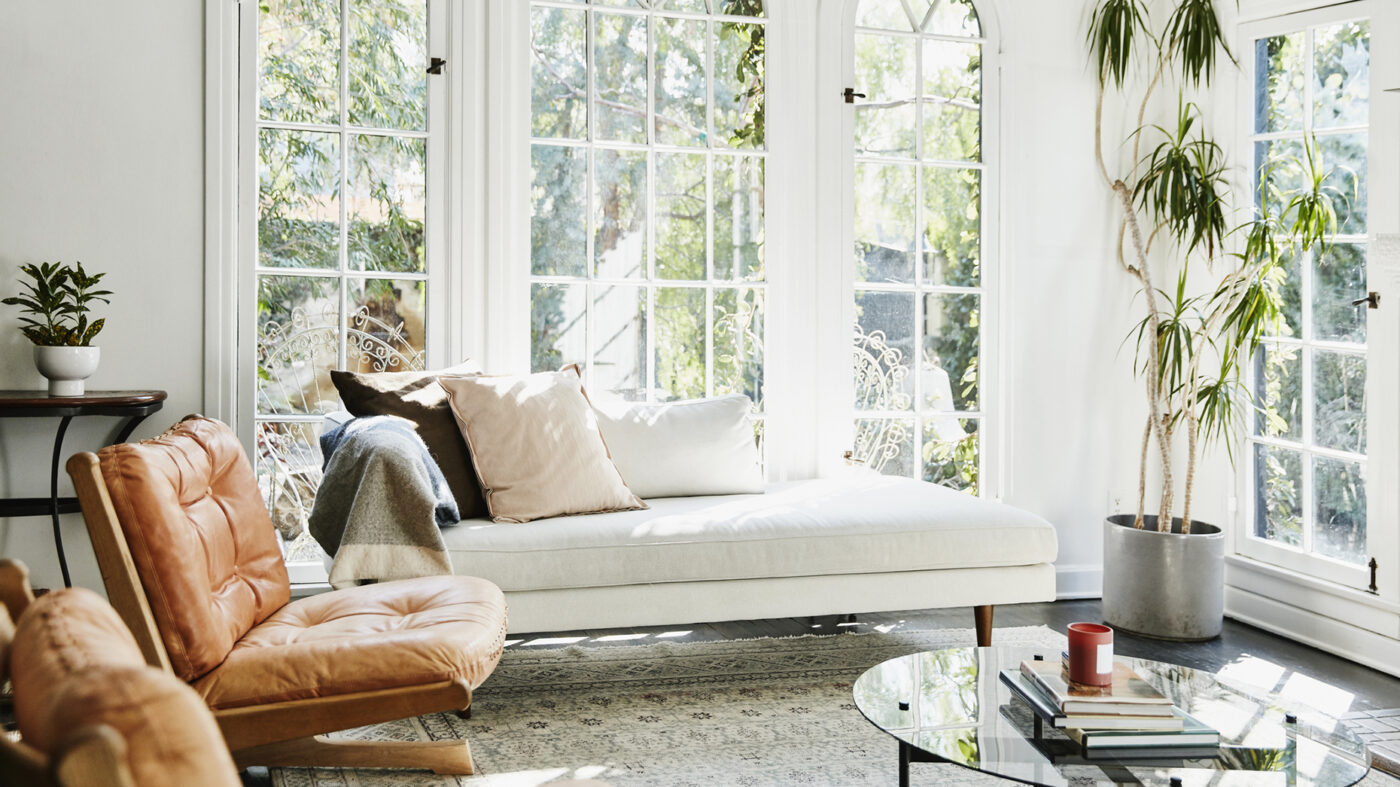 HomeRover has announced new features to its live tour app for agents and homebuyers. The refocused version includes a more business-tailored interface for agents and improved consumer-facing features and usability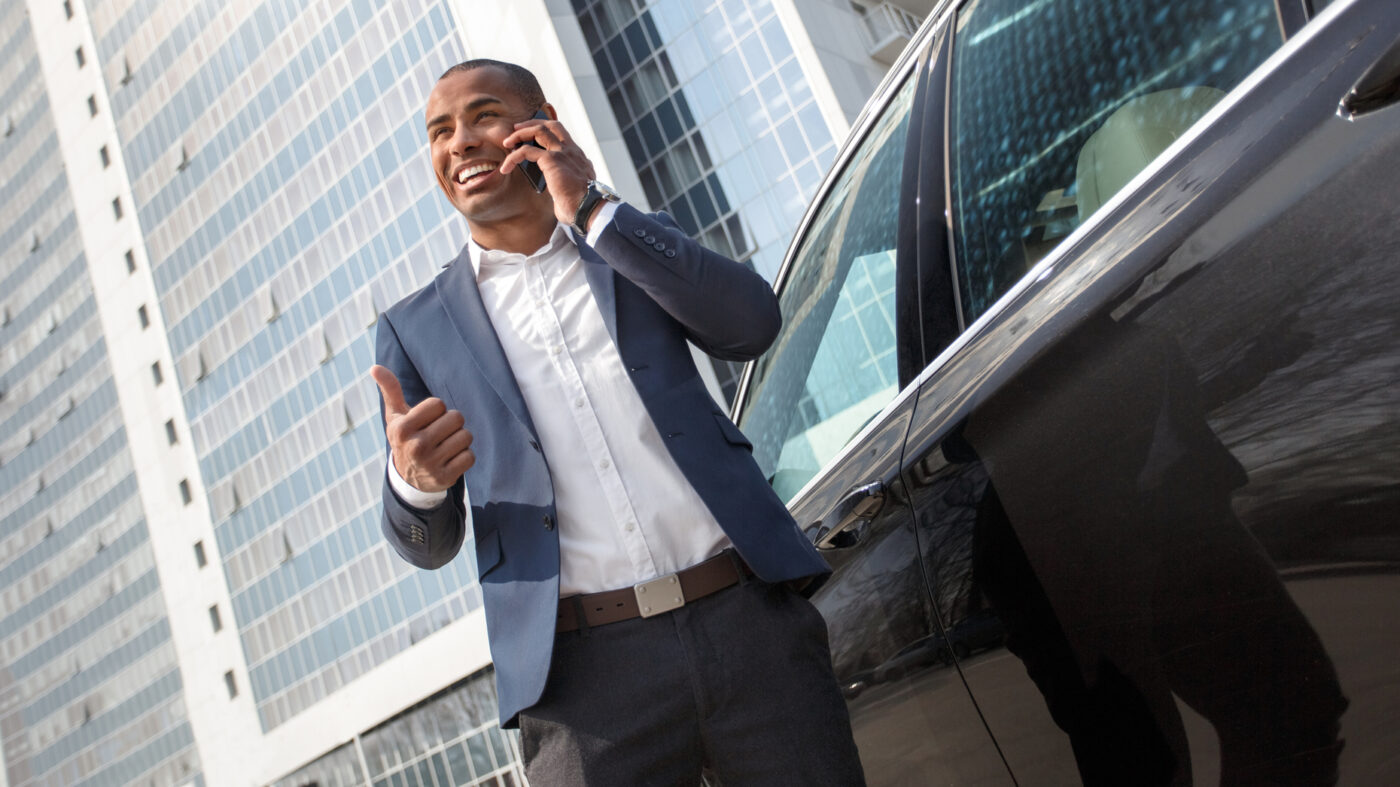 Amid Biden's proposal to raise the long-term capital gains tax to 39.6%, luxury agents are reporting a slew of panicked questions from 'extremely motivated' sellers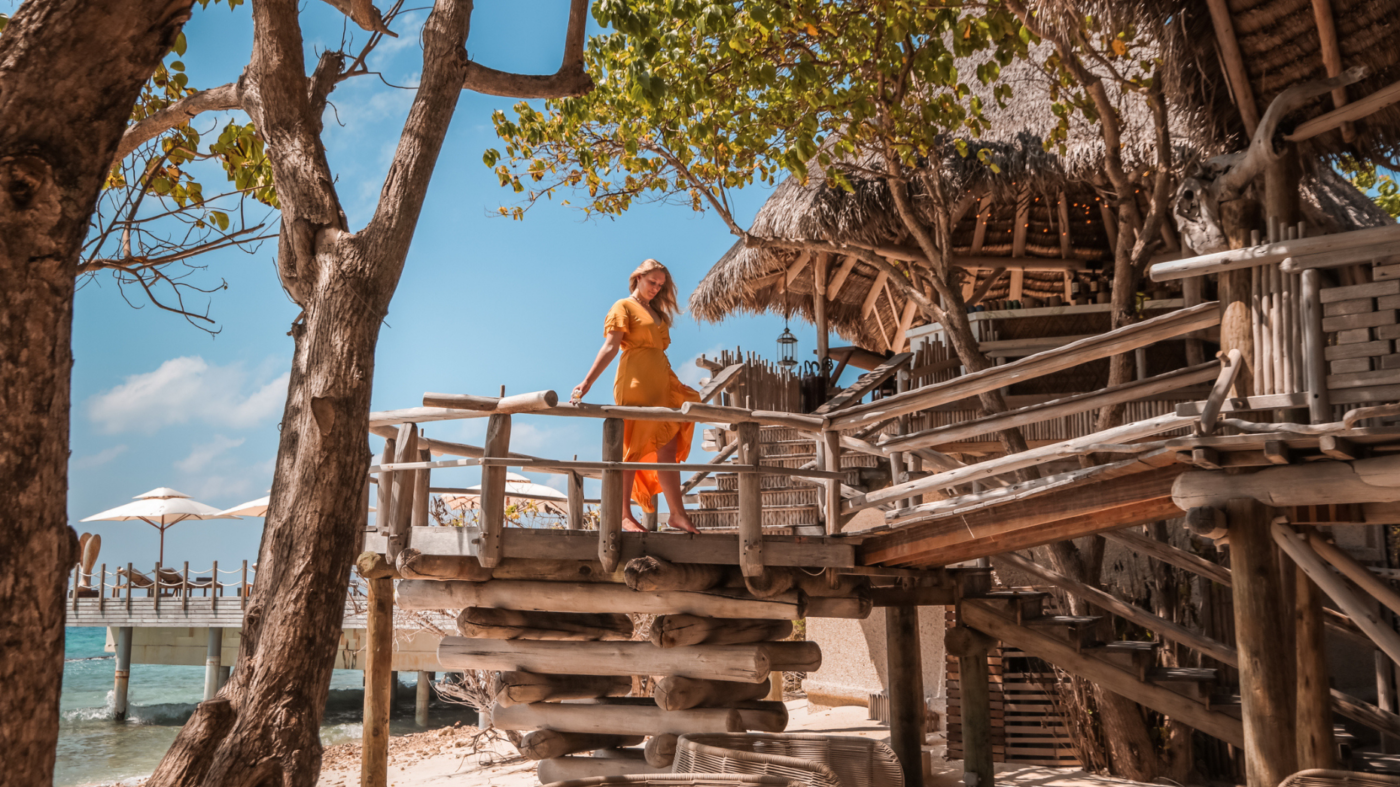 While a treehouse is still most commonly associated with kids' games in the summer, it can make a home seem much more luxurious — and bump its sales price up by 2.2%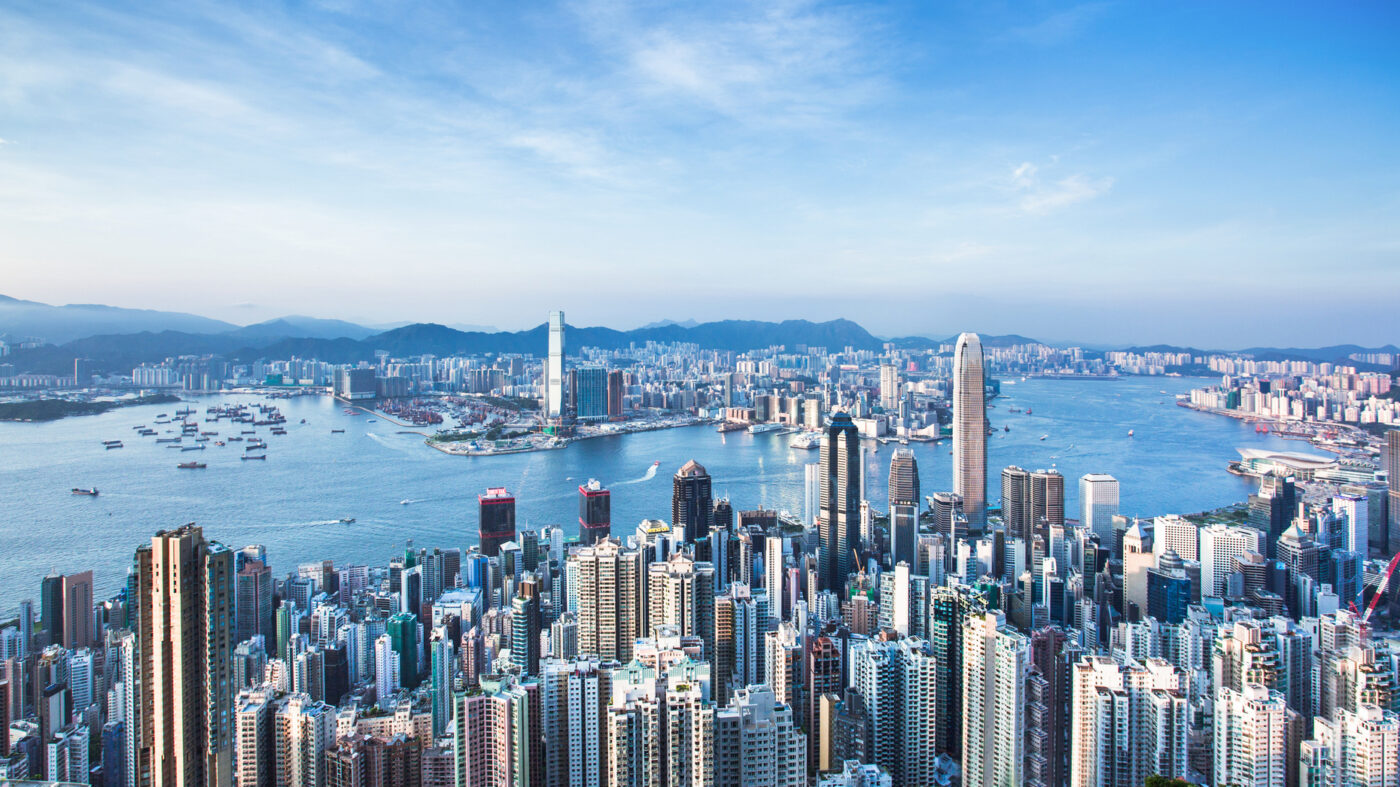 Luxford Investment Group founder Michael Chen has been named as the new executive director of the division, it was announced Thursday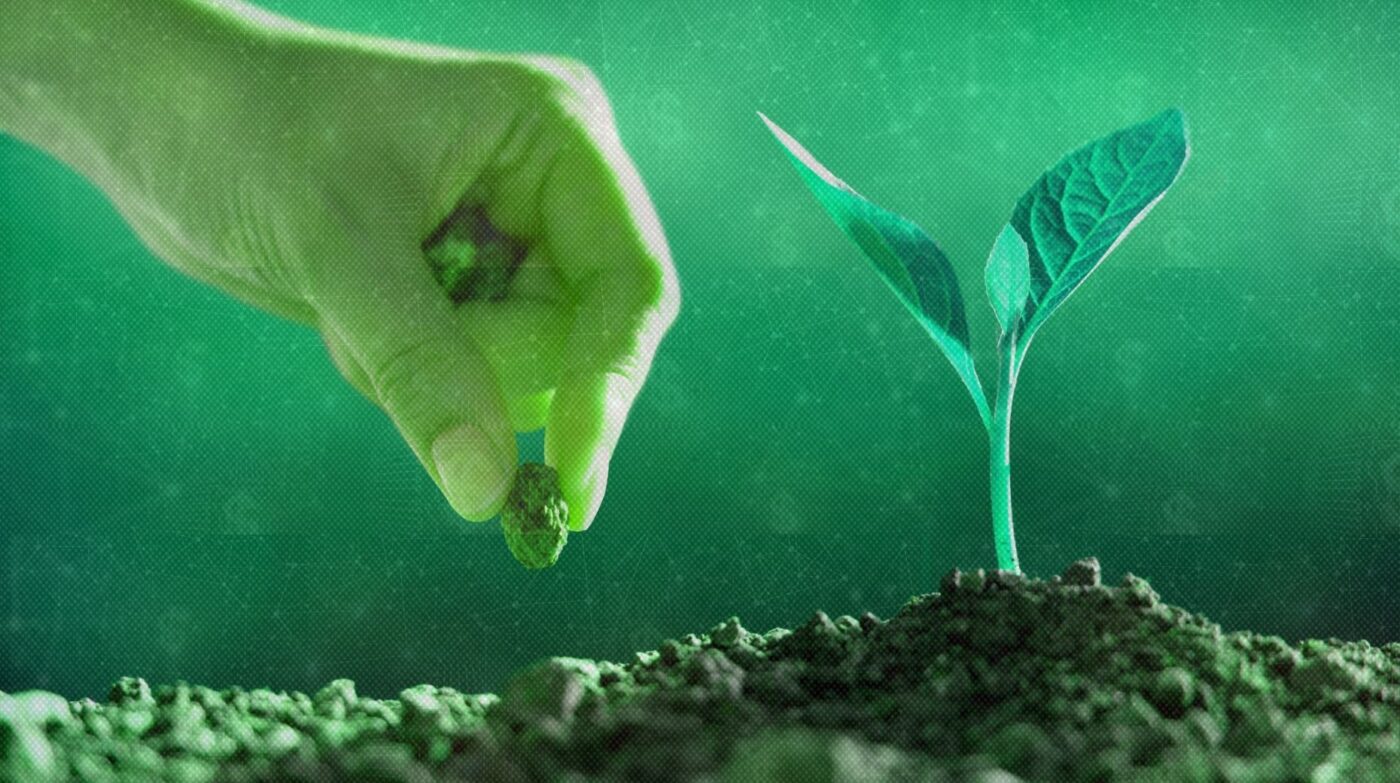 Opinion
Whether it's employee training, branding, refreshing your website or focusing on a good cause, pouring extra funds into your business or team is one of the most beneficial ways to grow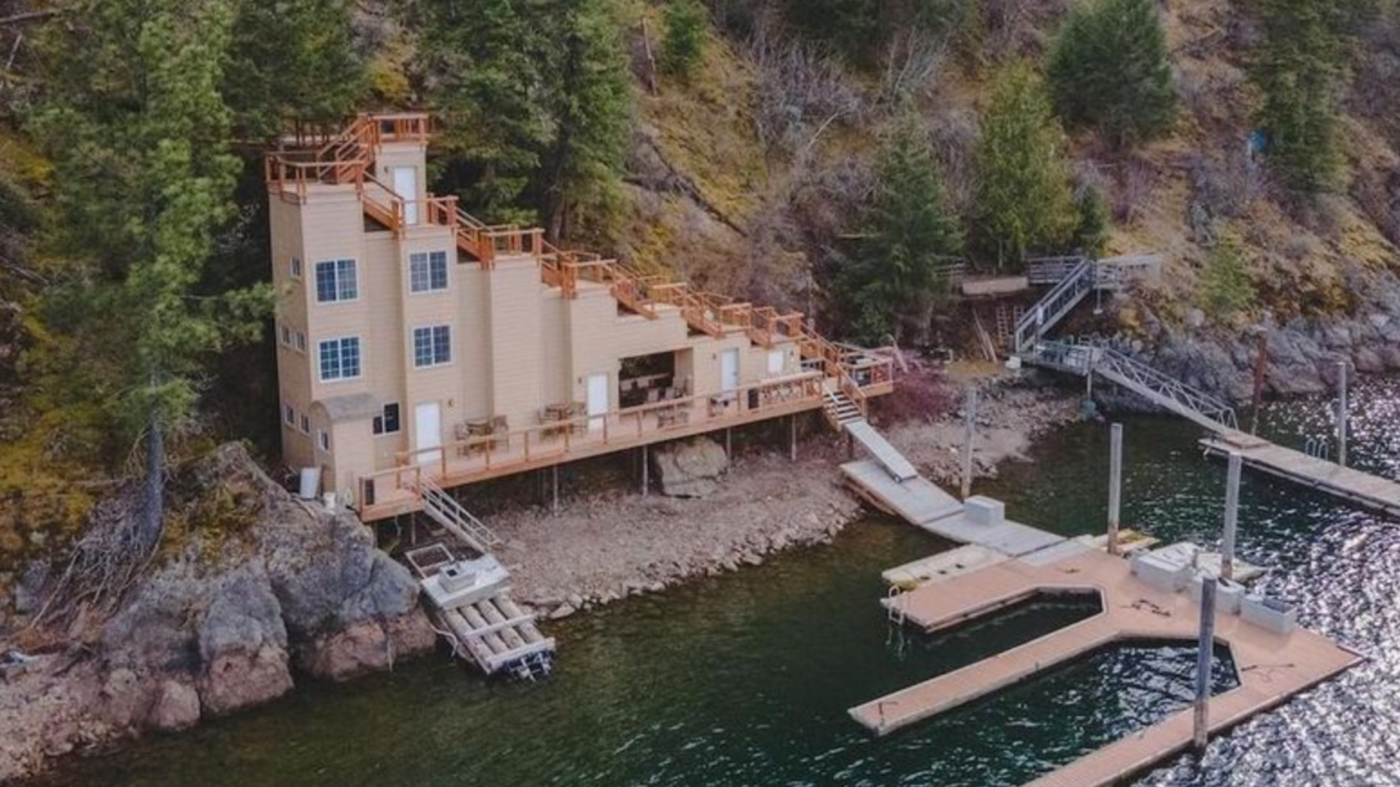 This unusual staircase-shaped home in Coeur D'Alene, Idaho — recently named one of the country's hottest housing markets — has a coveted location, but it's missing a few key comforts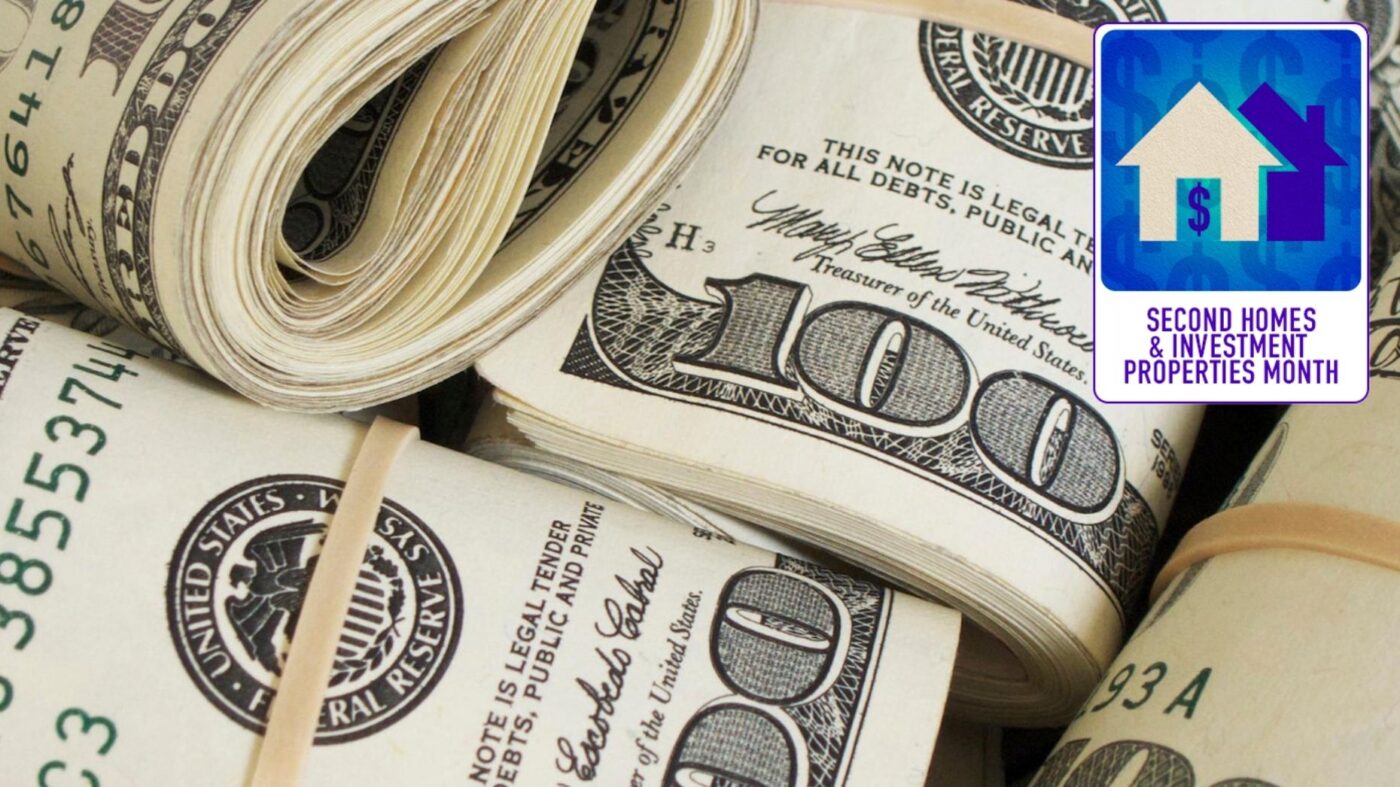 Real estate investing is becoming more accessible as micro-investing and crowdfunding offer options for investors without hefty sums of cash to build a diversified portfolio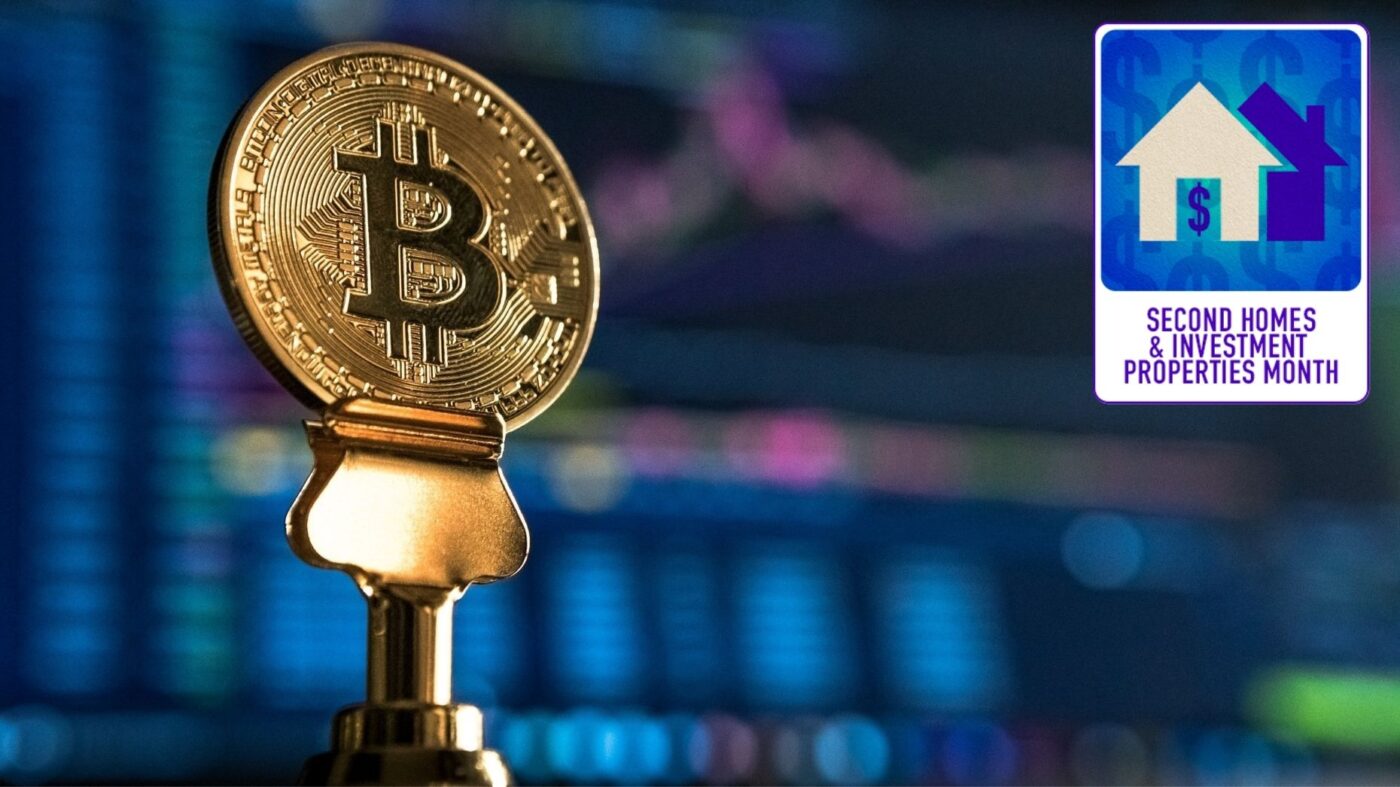 San Francisco-based startup co-living space 20Mission will launch the first-ever auction of spaces as non-fungible tokens starting on May 5th, the company announced on Thursday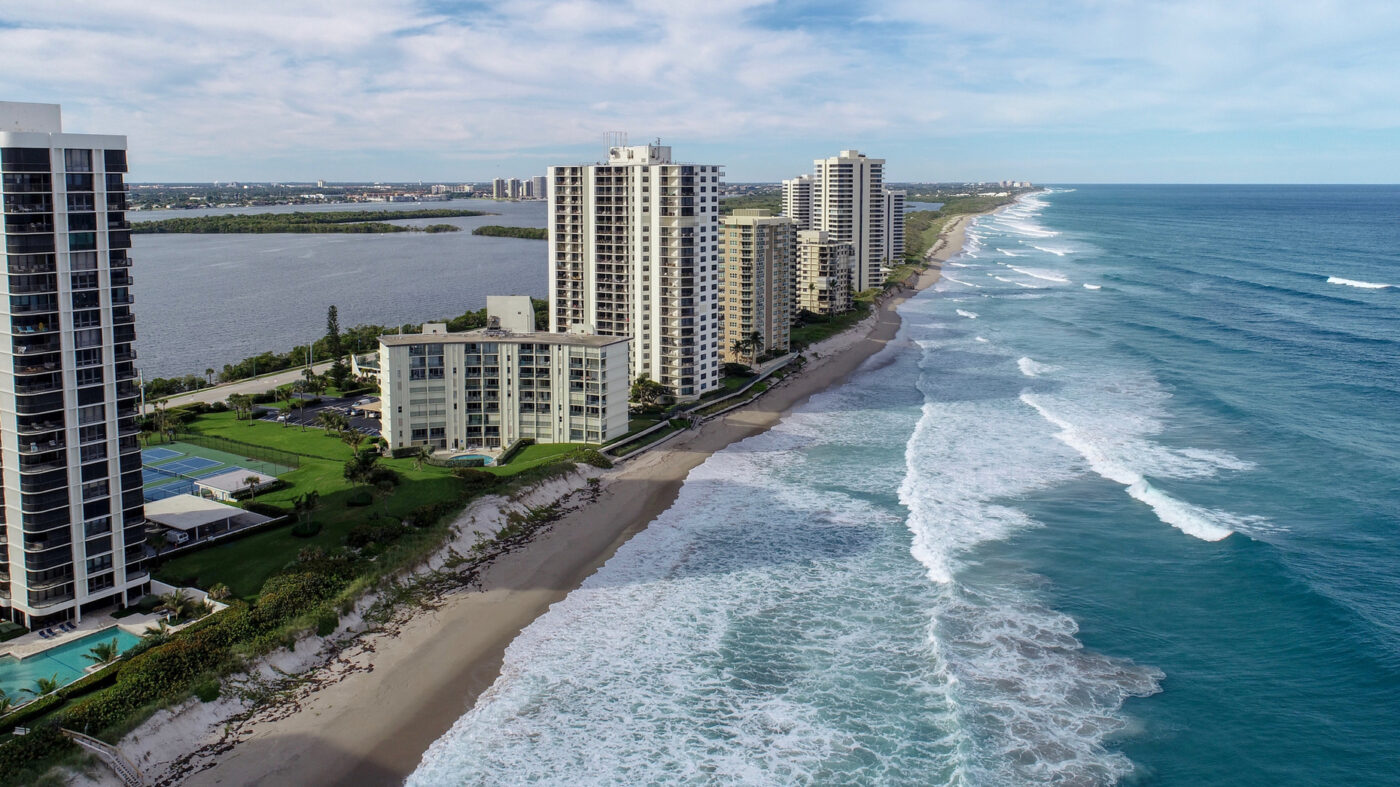 Weeks after demolishing Jeffrey Epstein's former mansion, developer Todd Michael Glaser is now buying the nearby Tarpon Island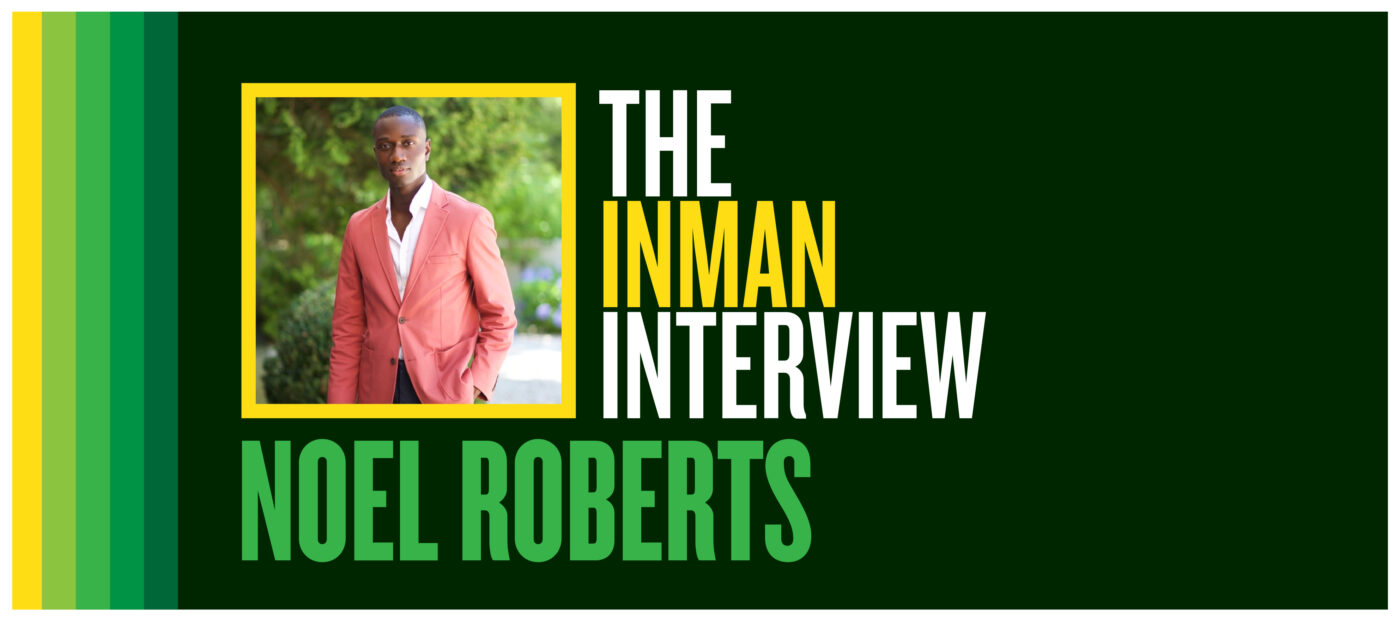 Last year saw the rich 'snatching up properties' in the Hamptons, according to local luxury agent Noel Roberts. While the scene is certainly calmer this year, it's no less competitive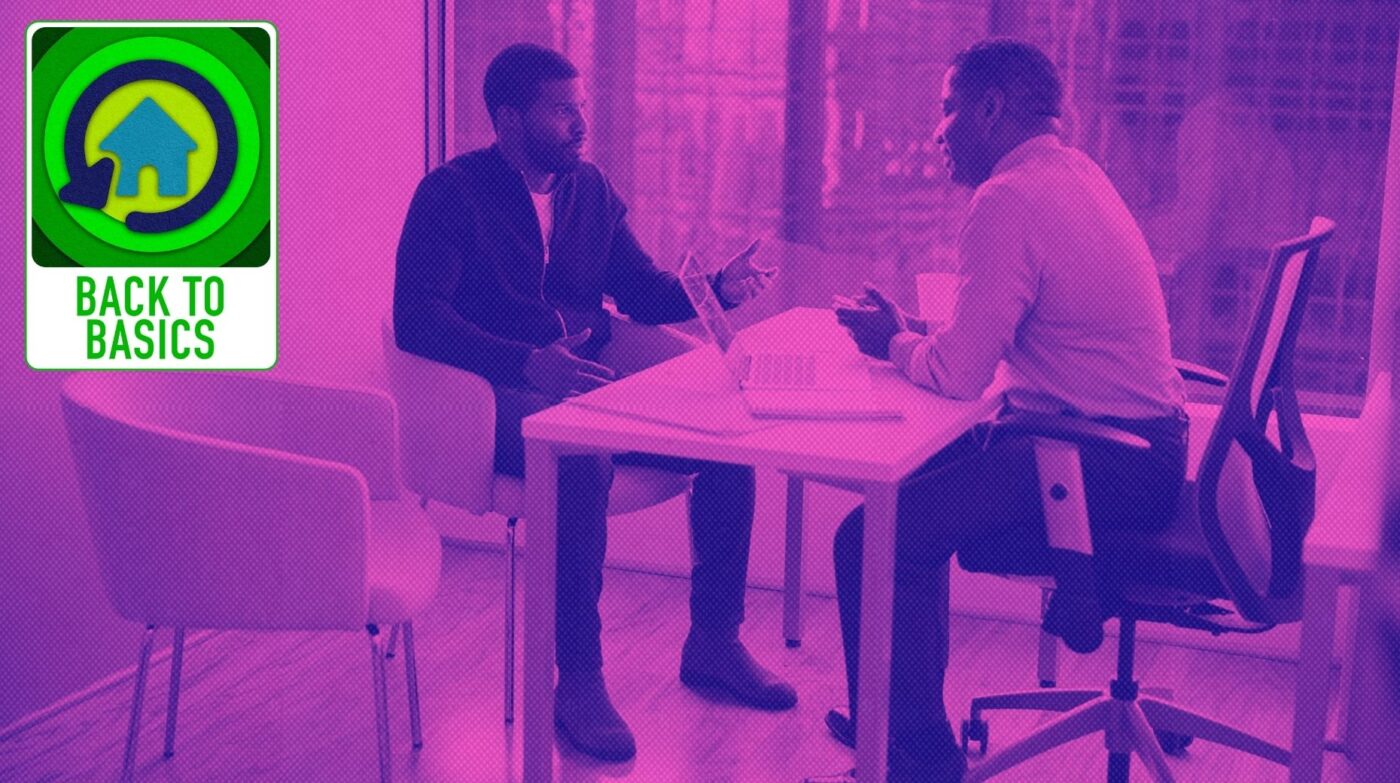 Providing clients with incredible customer service, hearing their feedback and having their best interest at heart will ensure an enduring relationship that can turn into new business should they choose to refer you to friends and family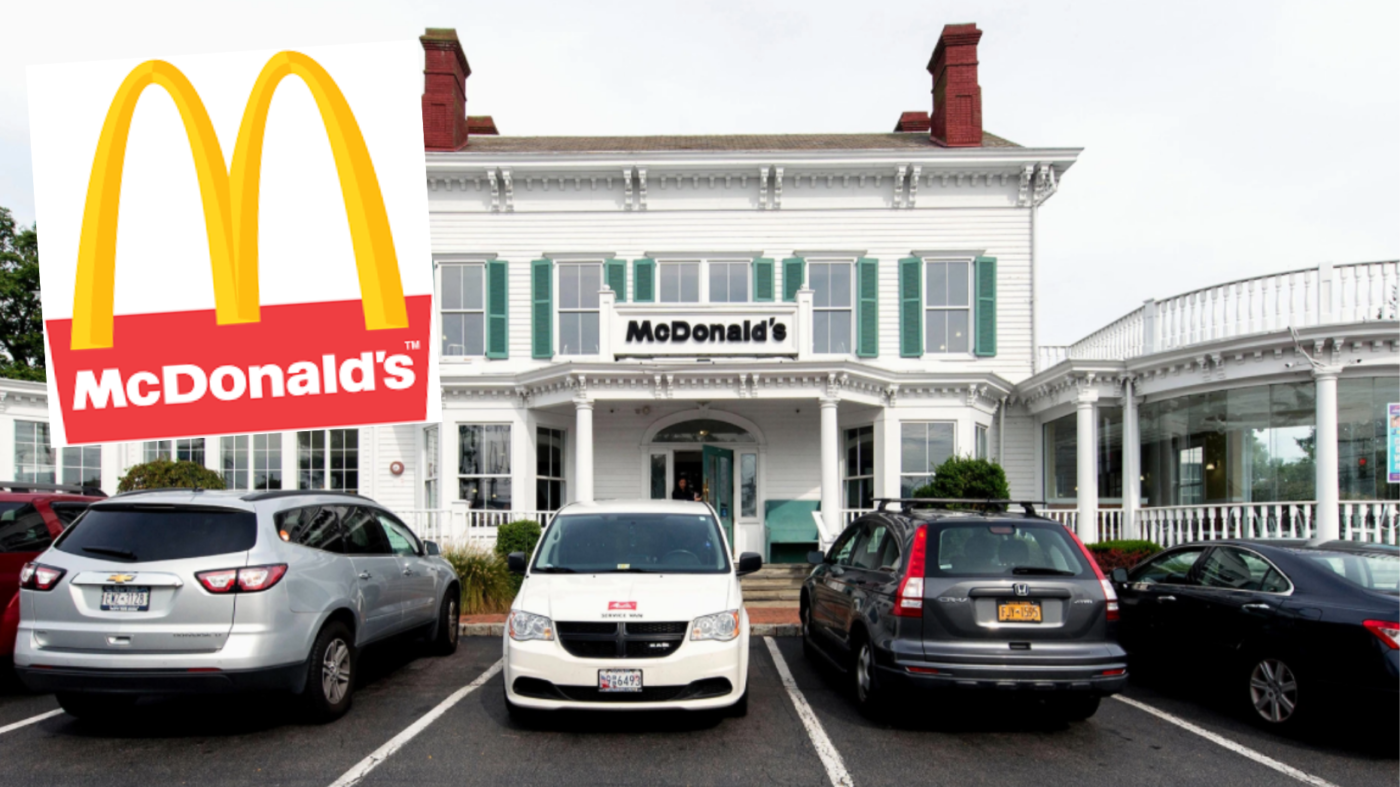 A Long Island home housing a local McDonald's restaurant was so beautiful that authorities declared it a historic landmark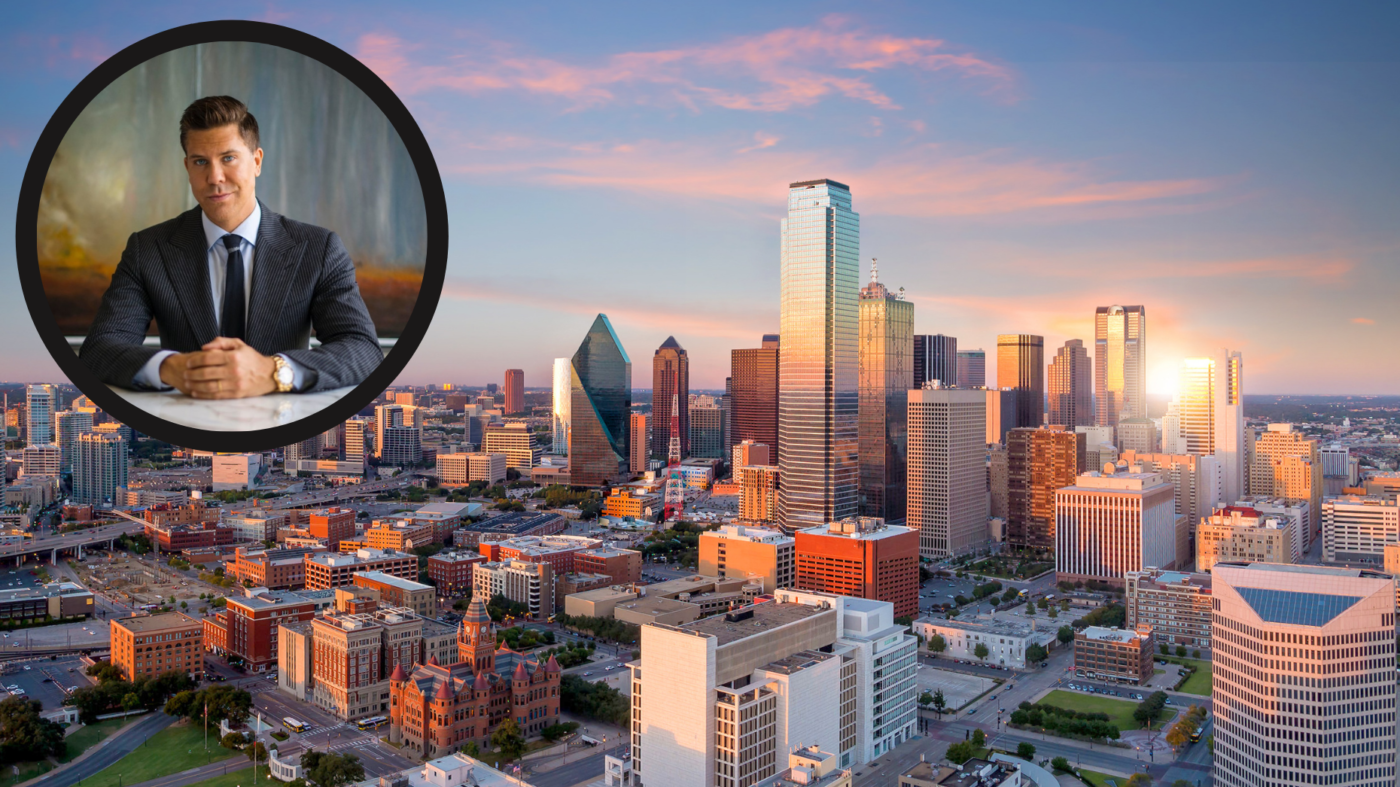 The famed Eklund Gomes Team is part of Douglas Elliman's Texas expansion and will operate out of both new offices in Dallas and Austin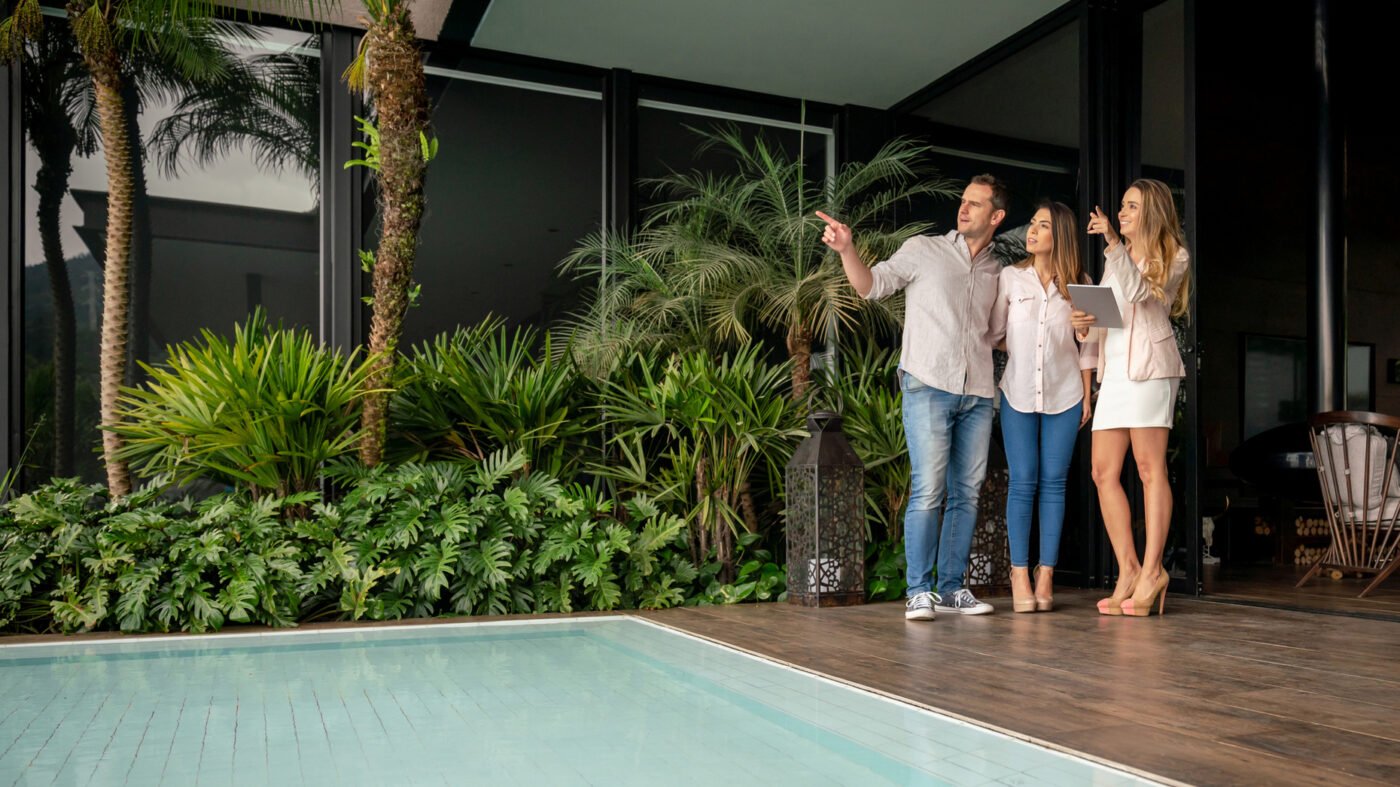 Homes with a median sales price of $925,000 outperformed all other property classes, according to data analyzed by Redfin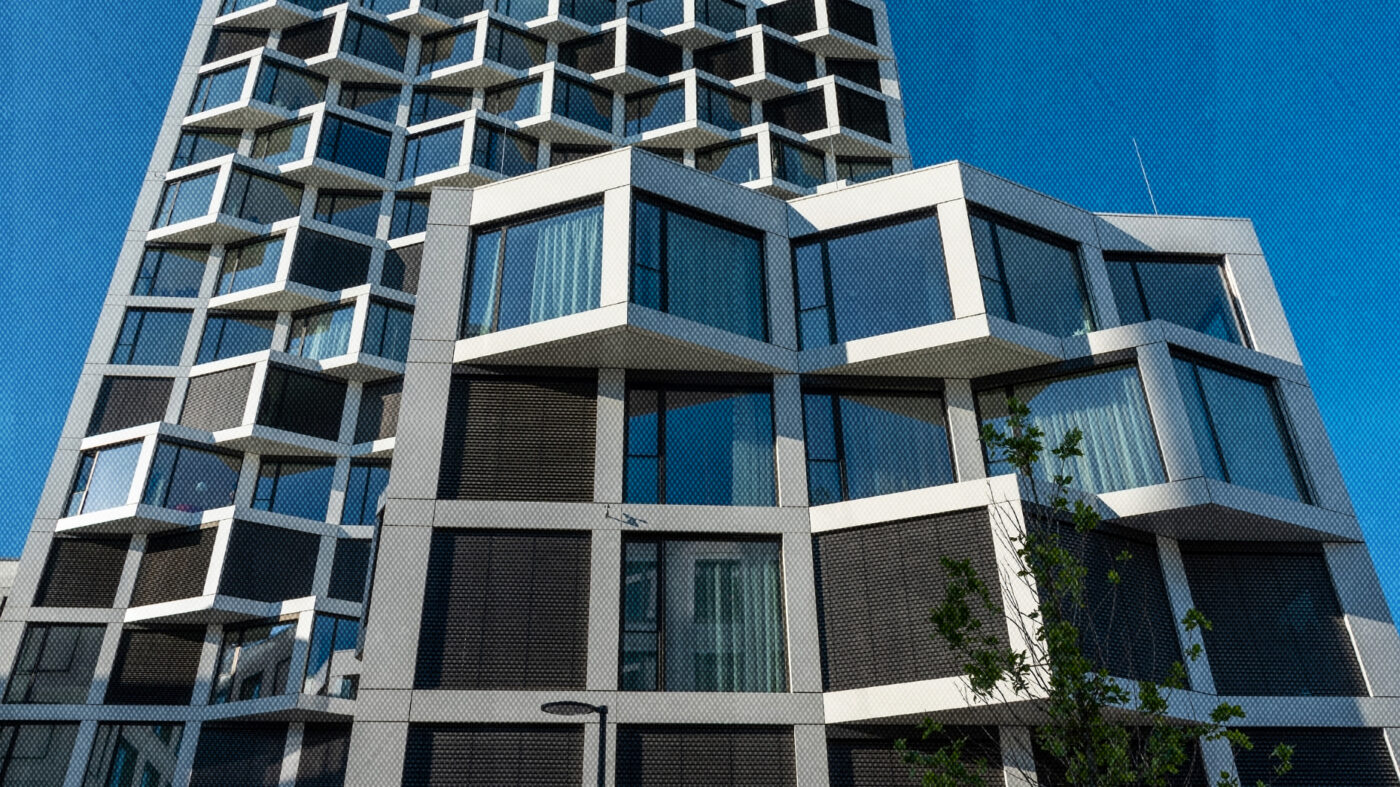 New development has never been so exciting. Life from the top (of a luxury condominium) will look very different in the post-COVID world. Here are the above-and-beyond amenities that will make high-rise living irresistible in 2021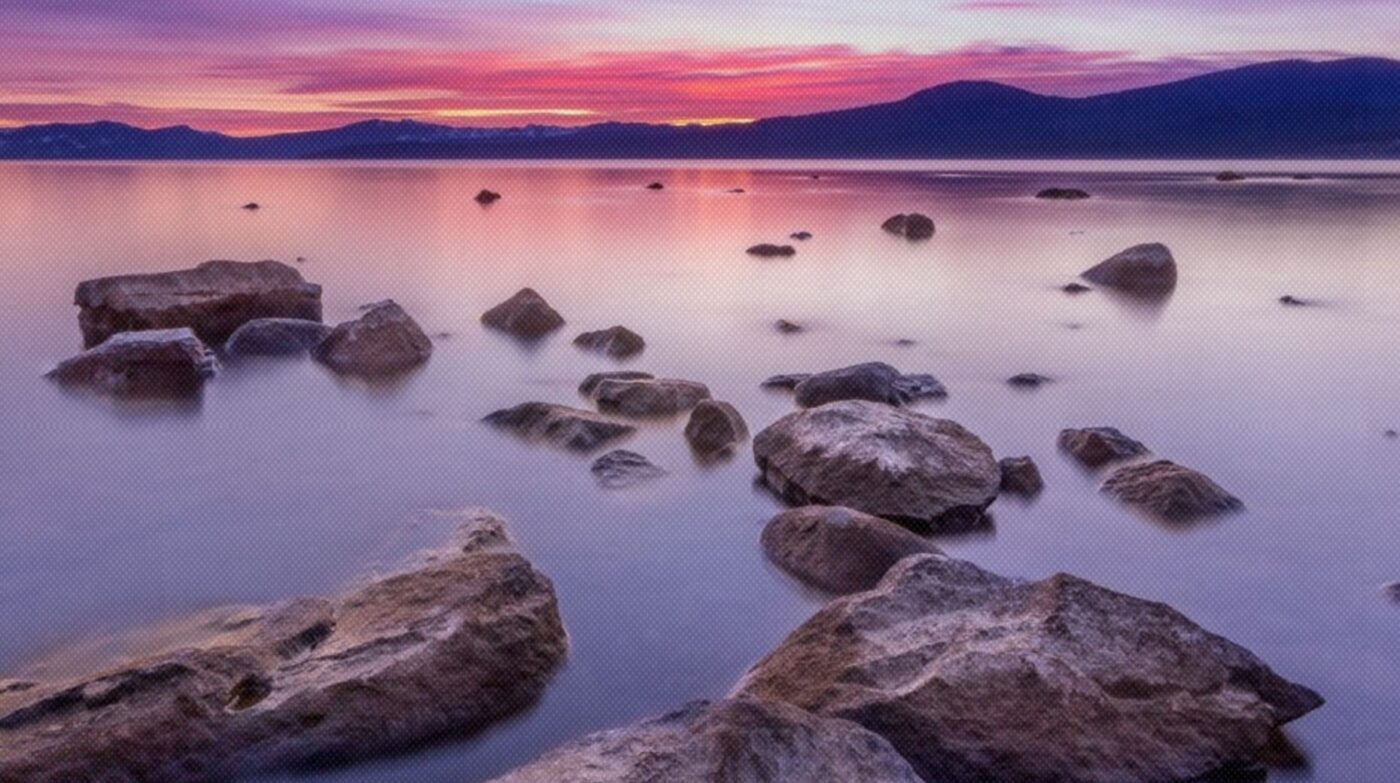 Pacaso's mobile app allows users to browse available homes, share them with aspiring co-owners and friends, and be alerted to new properties or changes to those they're following. The company's intent is to democratize second homeownership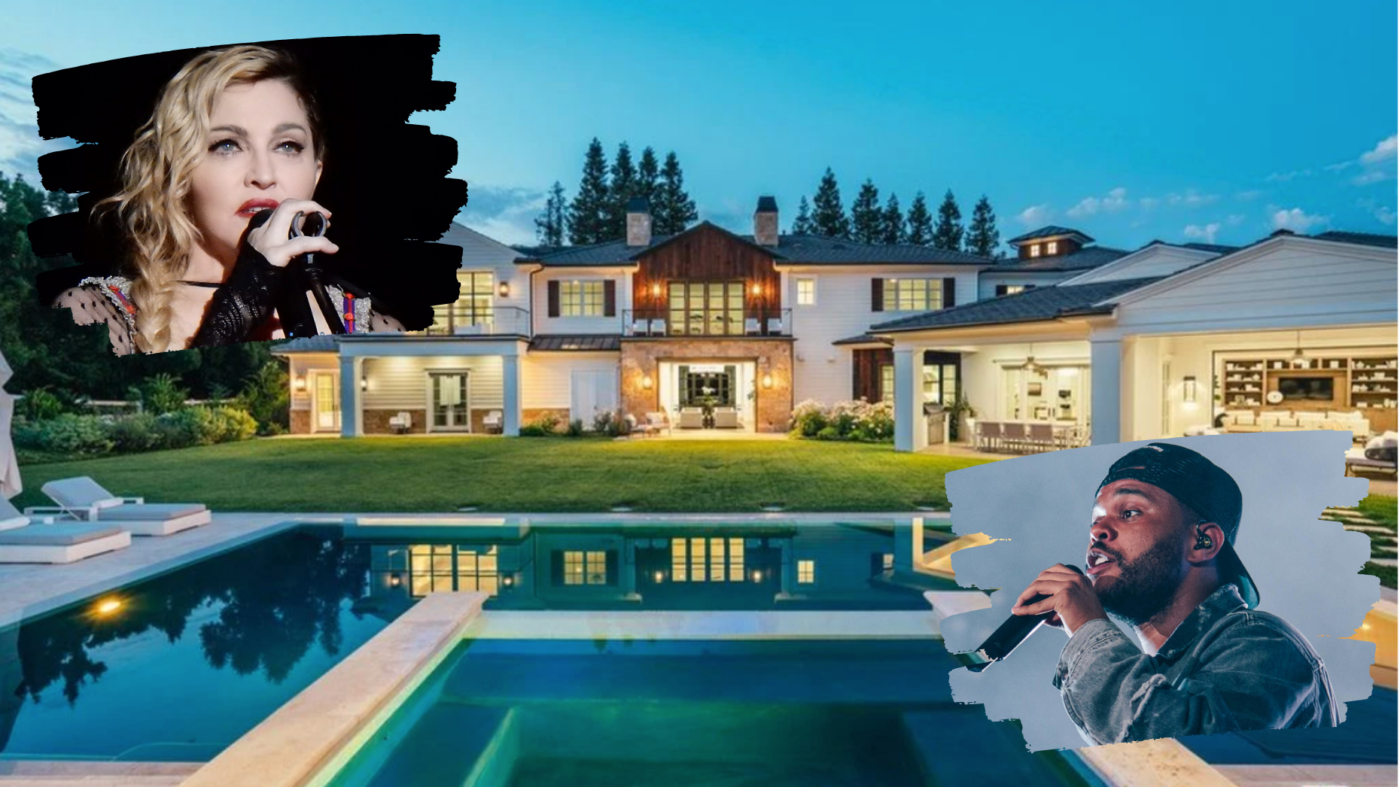 Abel Tesfaye, the Toronto-born musician known as The Weeknd, first put his 12,500-square-foot Hidden Hills home on the market last summer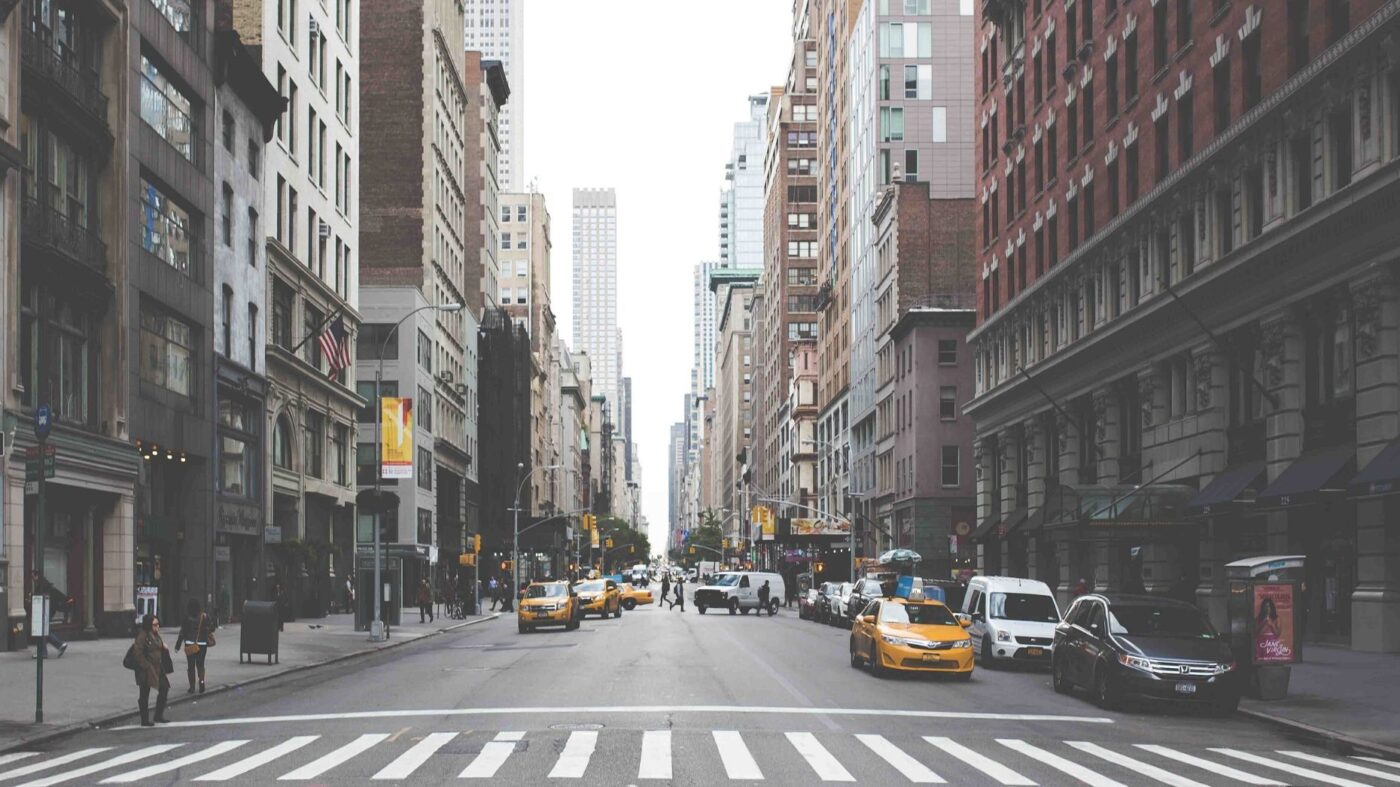 New York State Senator Brian Kavanagh is sponsoring a bill that would require co-op boards to reveal why they turned down a potential buyer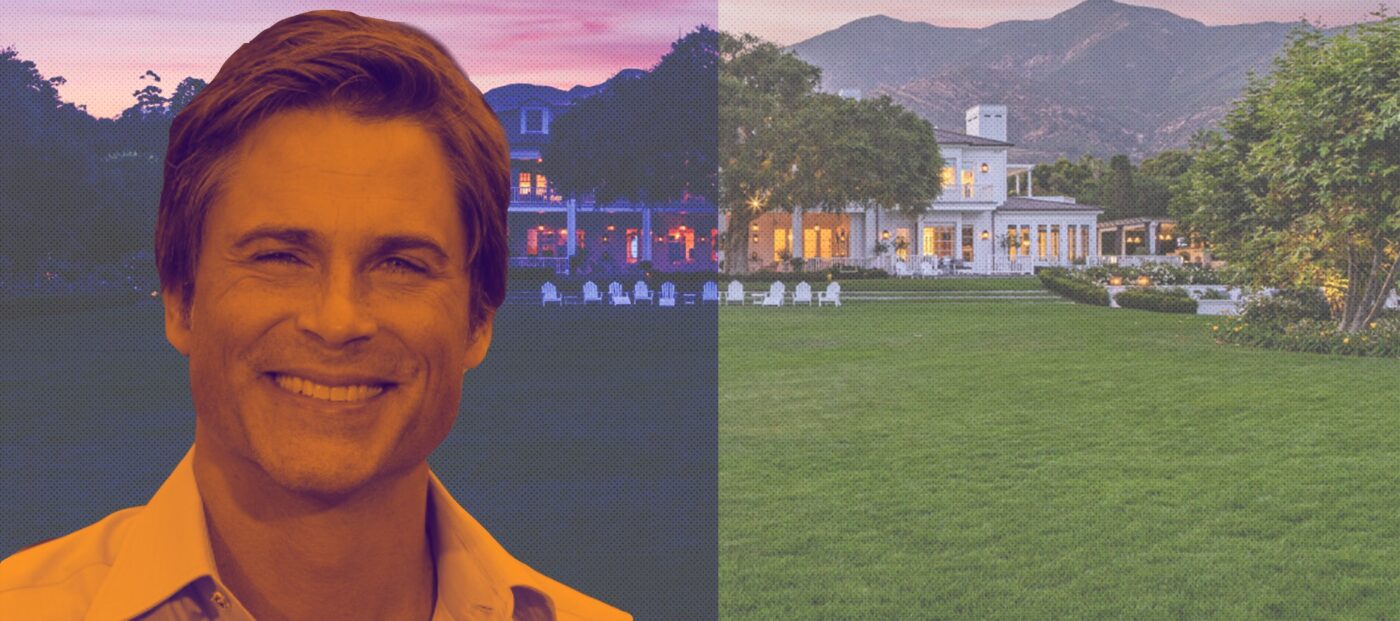 The 1980s heartthrob and his wife Sheryl Berkoff sold their primary family home in 2019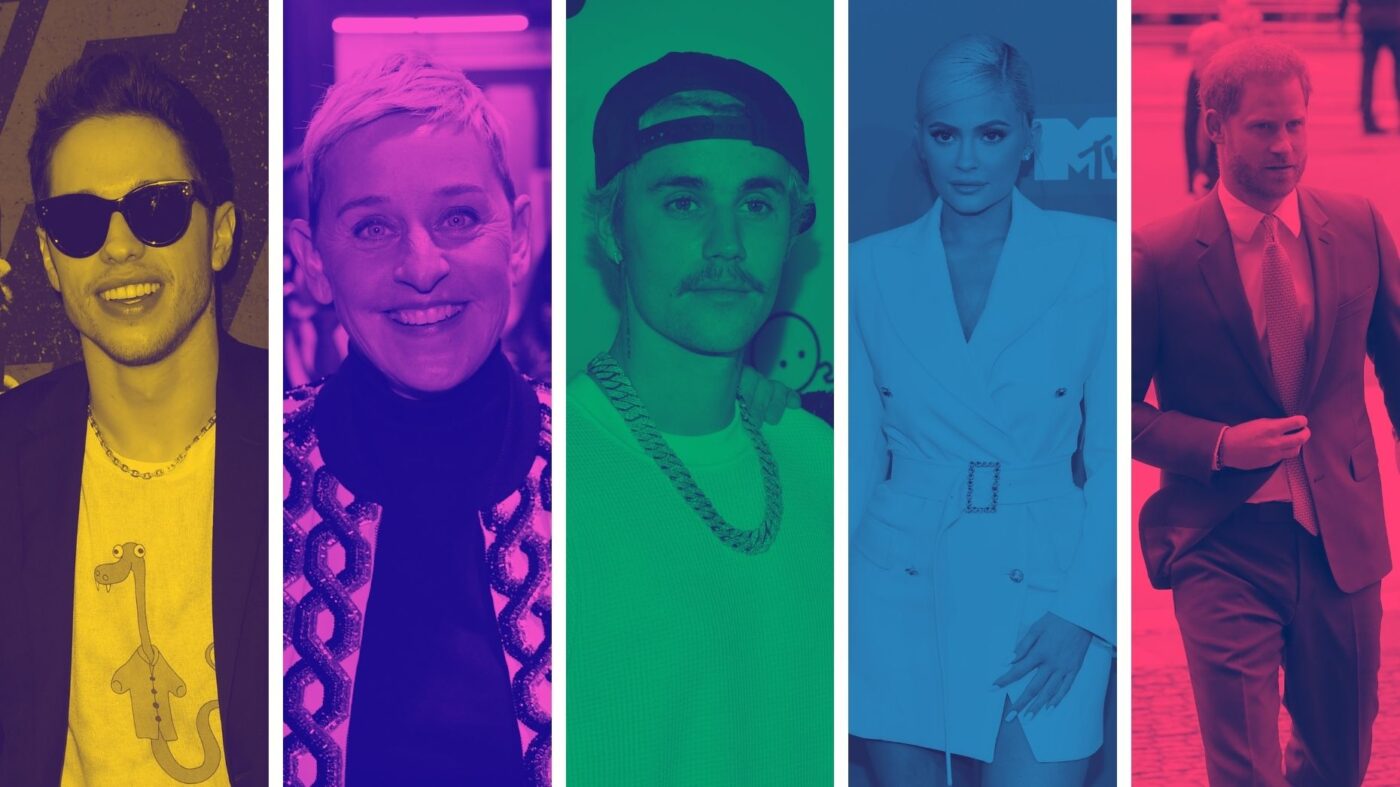 Edward Mermelstein, a real estate attorney and founder of luxury consulting company One & Only Holdings, talks celebs, NDAs and what it takes to work with high-net-worth buyers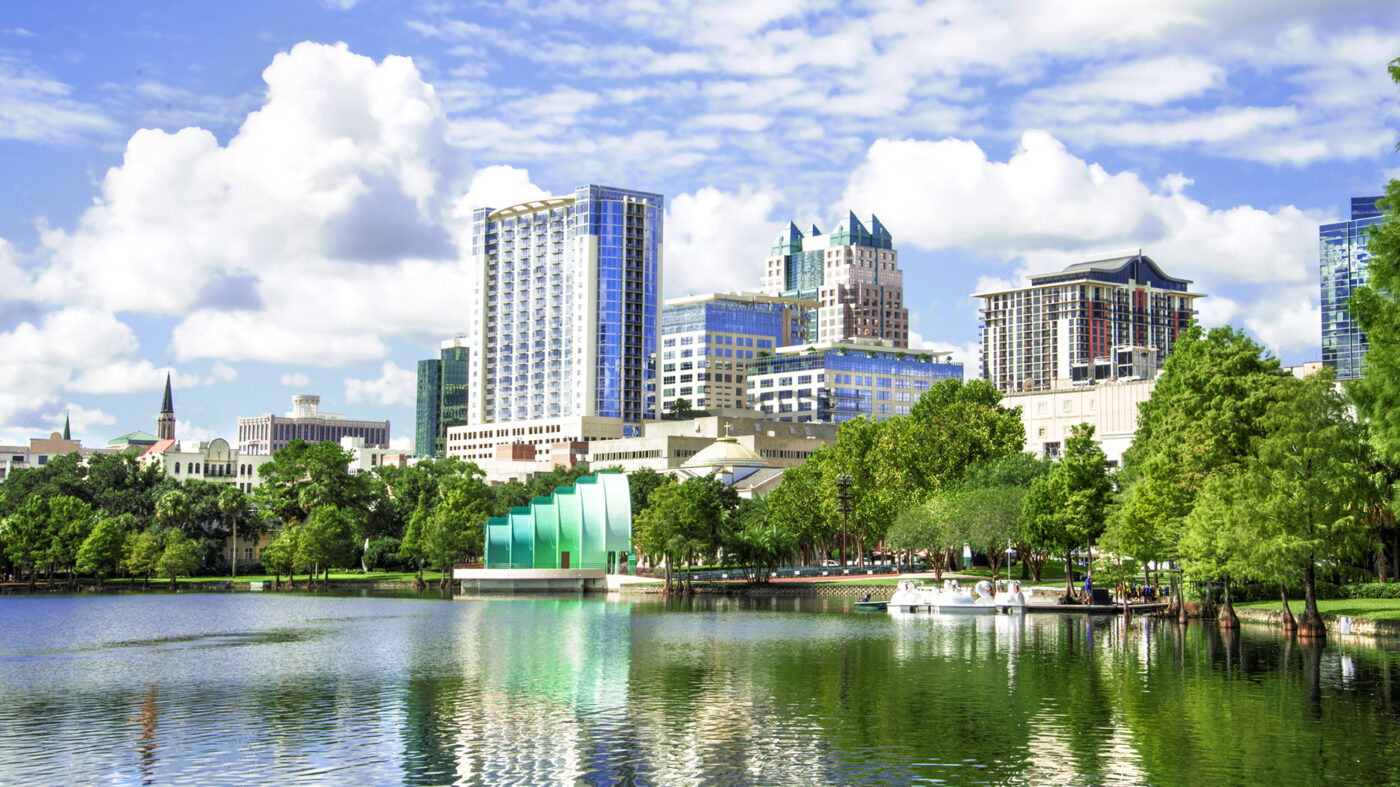 With buyers moving across the country to new locales, agents have to be prepared to work much harder amid low inventory woes. This is especially true in Florida, which is seeing an influx of new residents. Here's how this agent is making a difference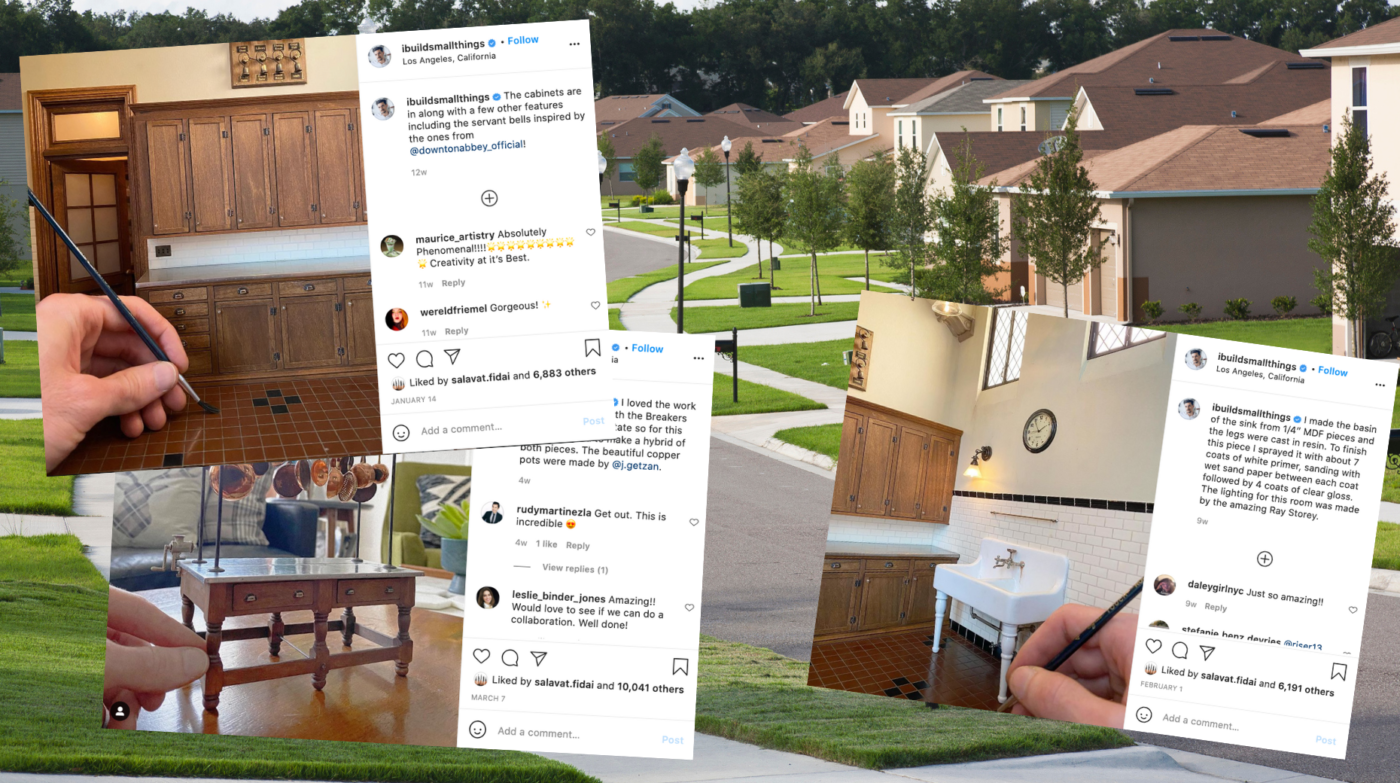 Los Angeles-based designer Chris Toledo builds intricate dollhouses that can sell for as much as $200,000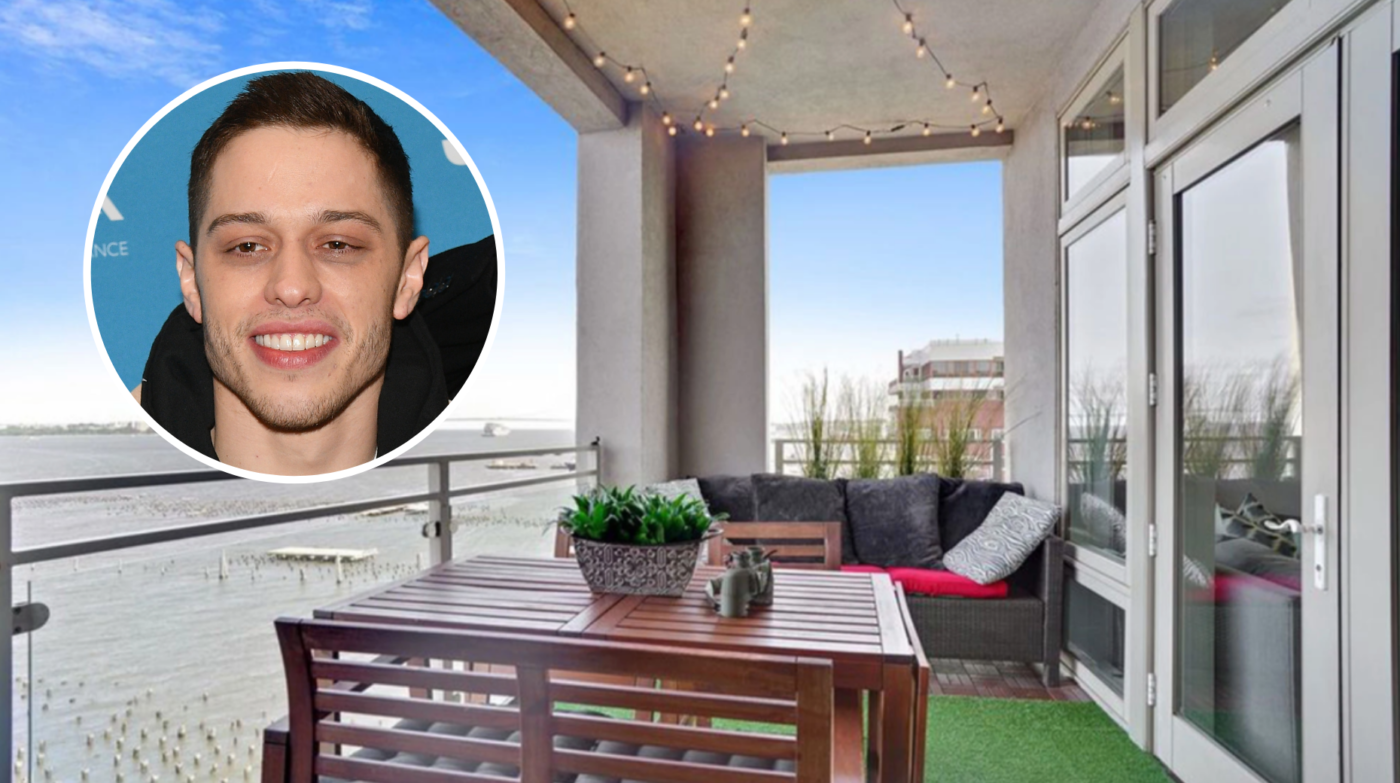 The 27-year-old 'Saturday Night Live' star has moved out of his mom's basement and into a nearby condo on Staten Island that he bought in December through an LLC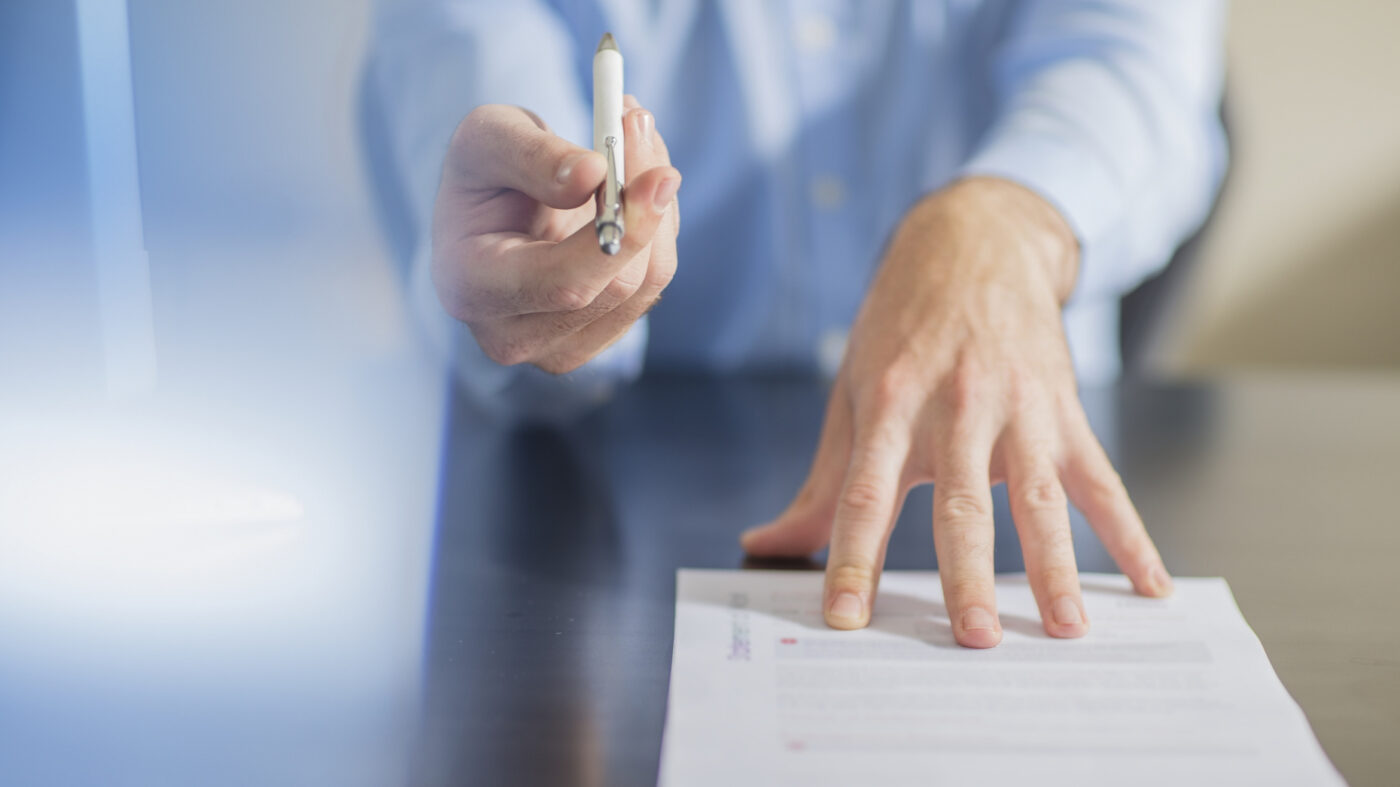 The Agency has tapped former Compass Vice President and Managing Director Jeff Samuels to become its new regional manager of Northern California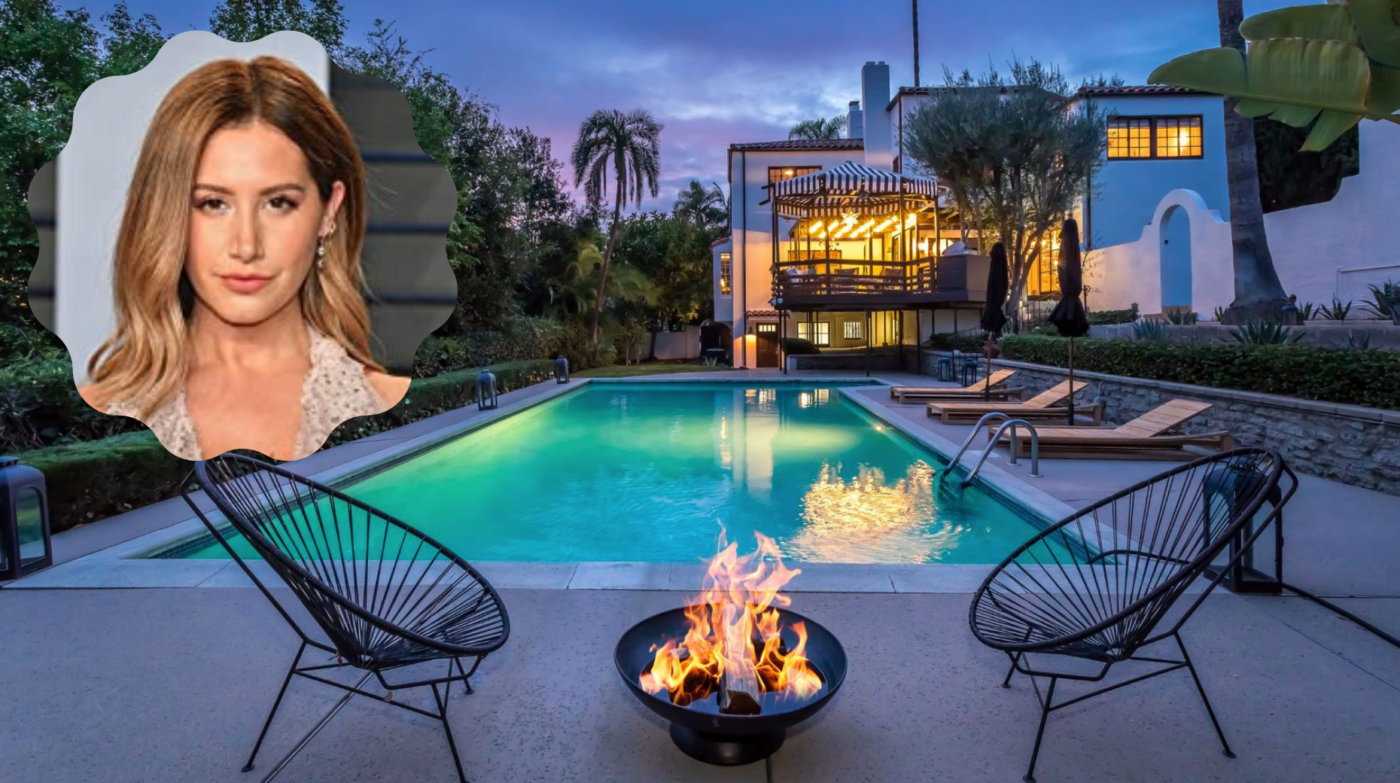 TJ Paradise of Sotheby's International Realty was the agent behind the sale of the former Disney Channel star's home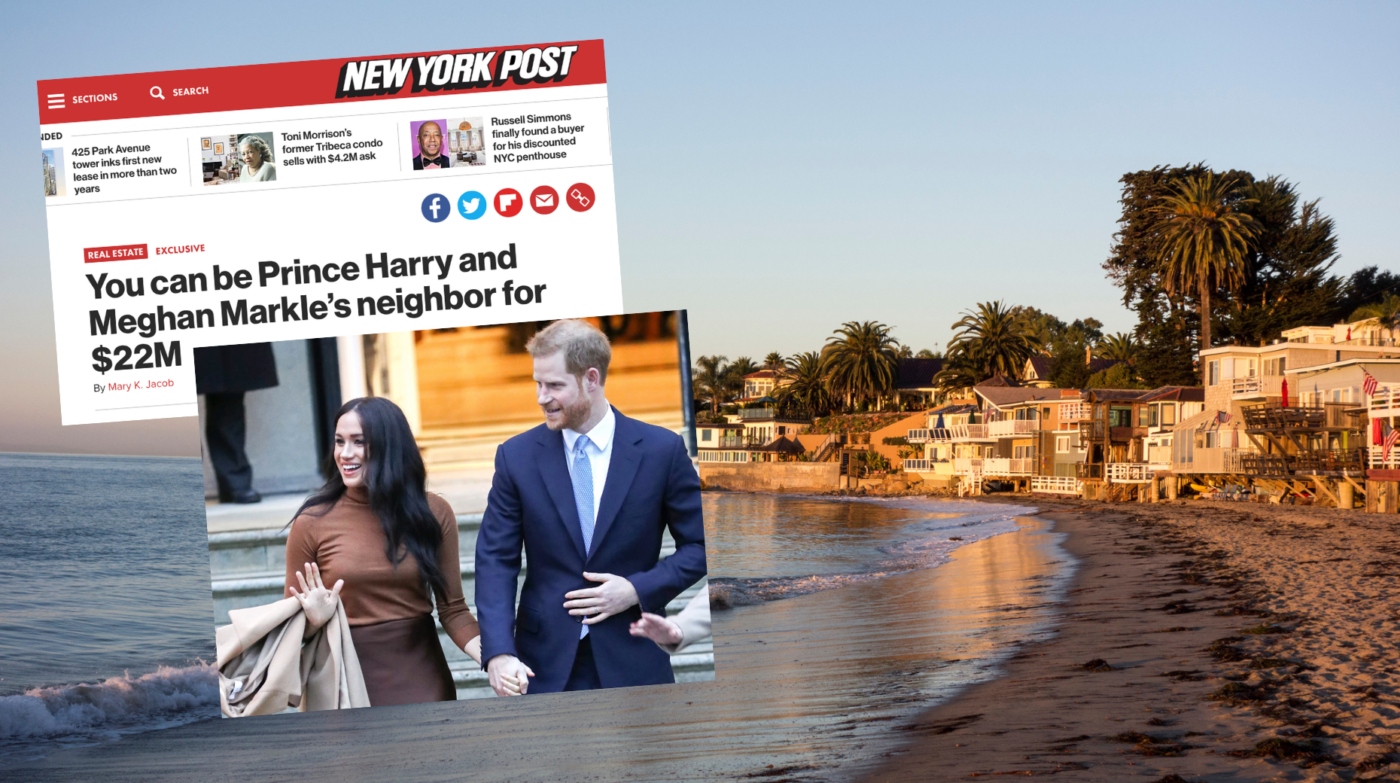 While some agents are milking Montecito's connection to the Duke and Duchess of Sussex, others are treading carefully with a buyer pool unfazed by celebrity and looking for privacy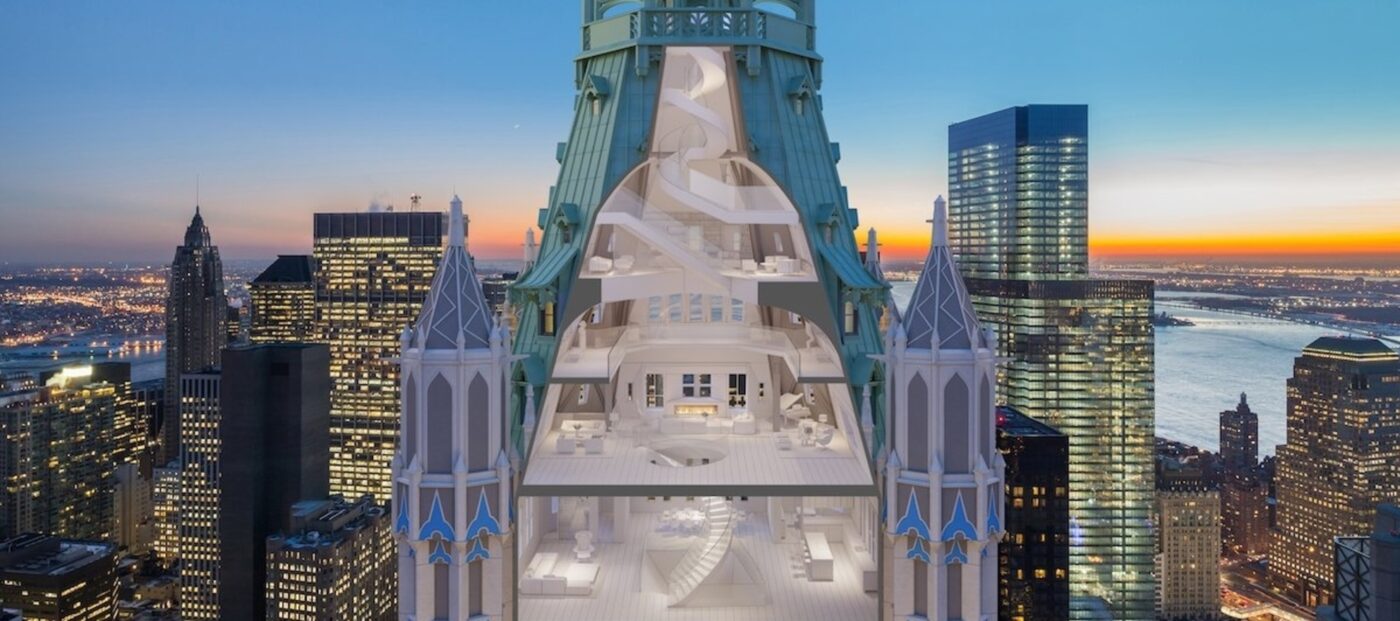 Once listed for $110M, the top floor of the New York building is struggling to find a buyer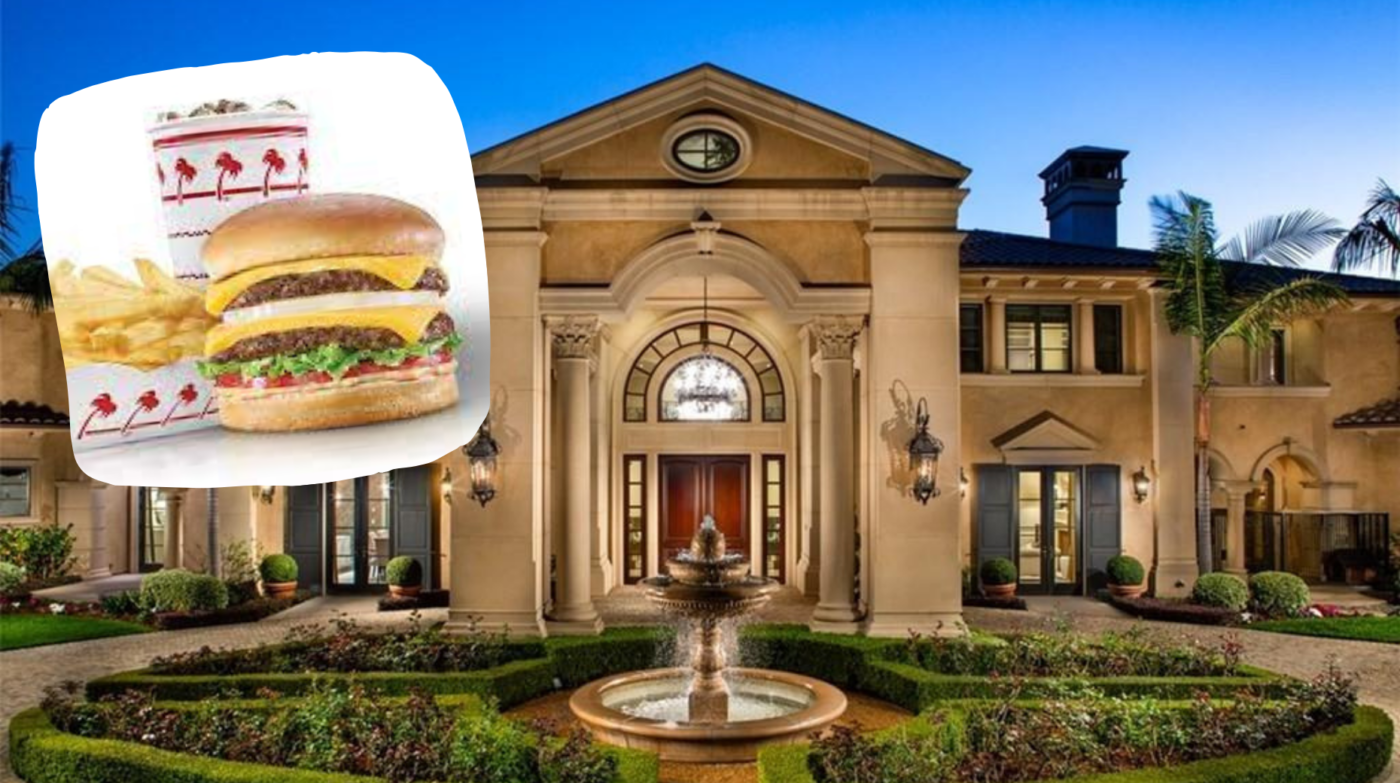 Burger heiress and current In-N-Out owner Lynsi Snyder first tried to sell the estate in 2017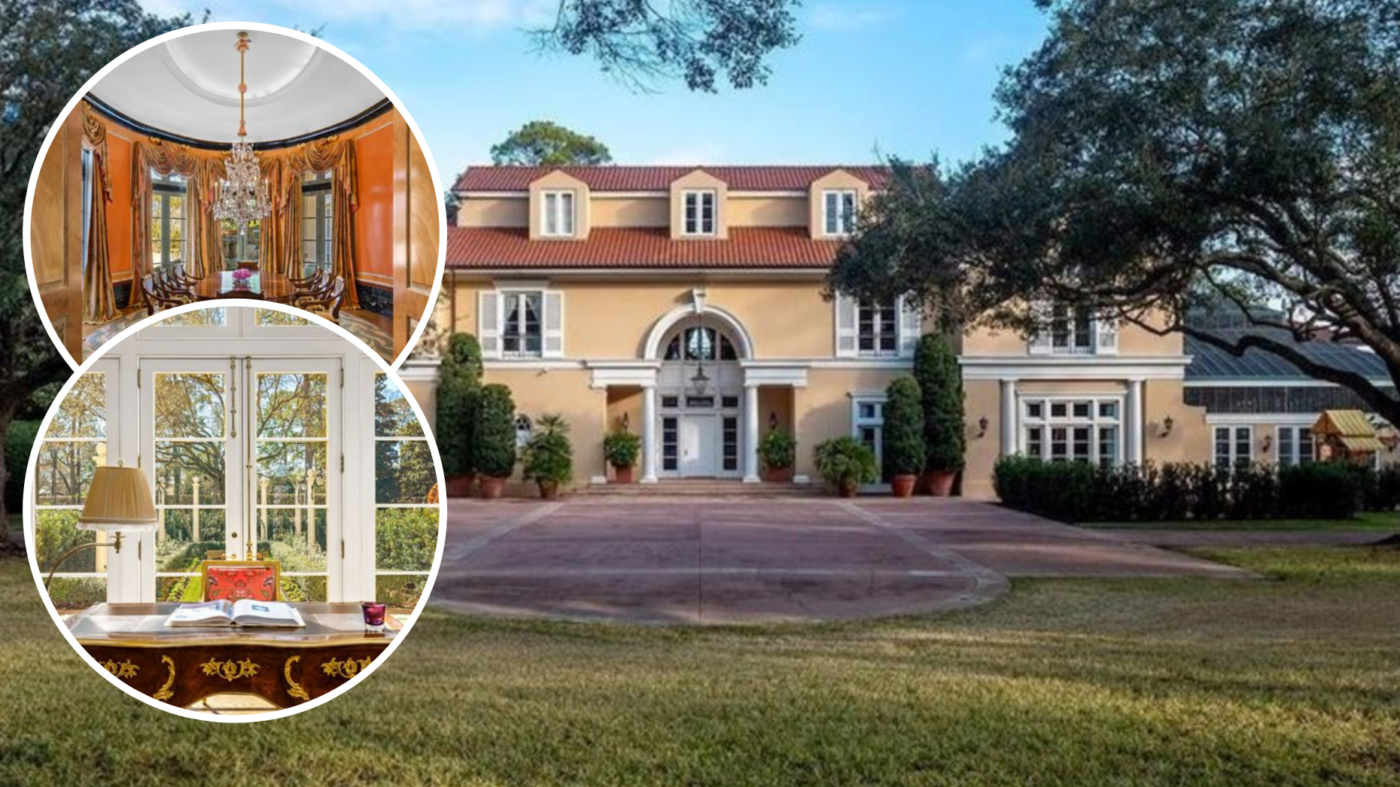 The Hines Villa in Houston has 11.5 bathrooms, sits at 17,405 square feet and is on the market for $34.5 million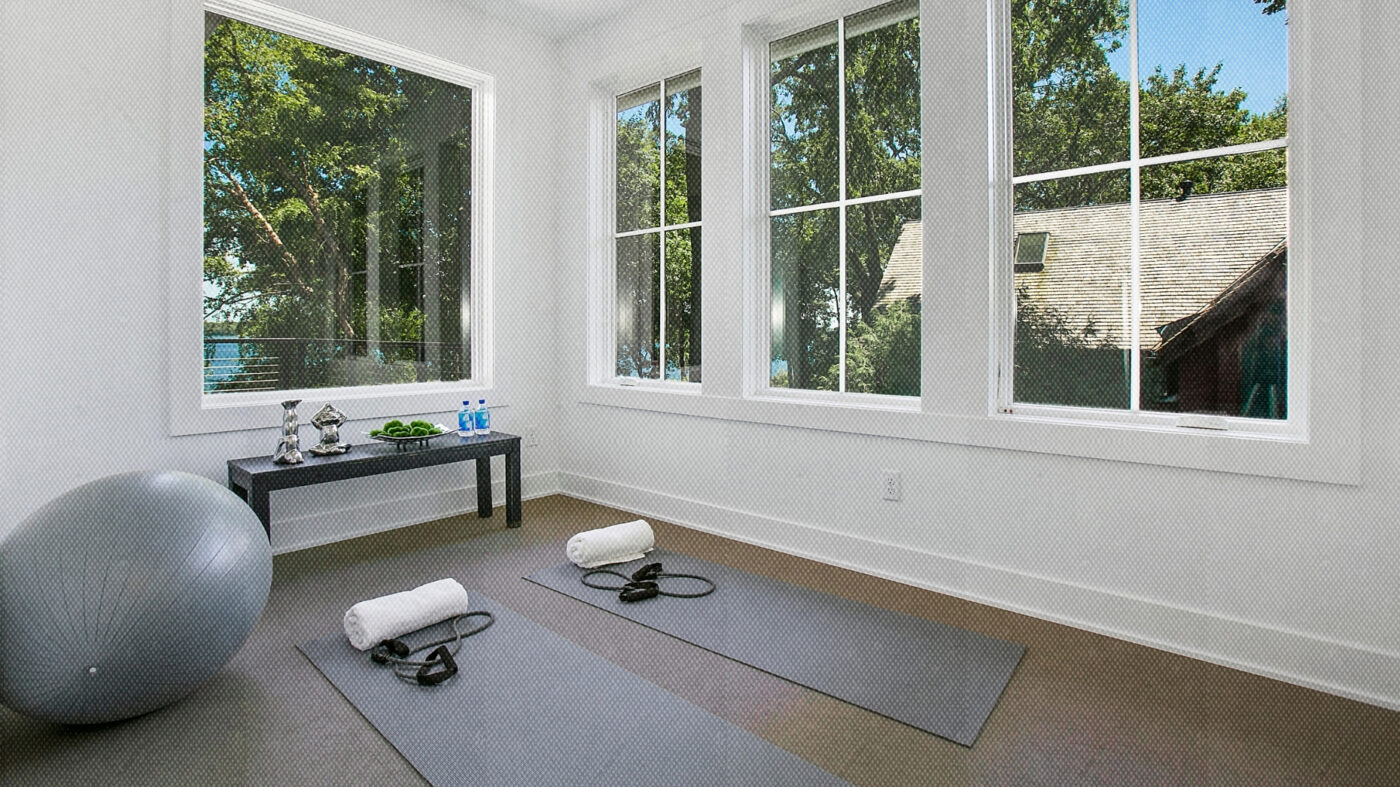 The home has become the center of the universe for many of us during the pandemic. In 2021, buyers are seeking unique amenities that make living and working from home exciting and comfortable. Here are a few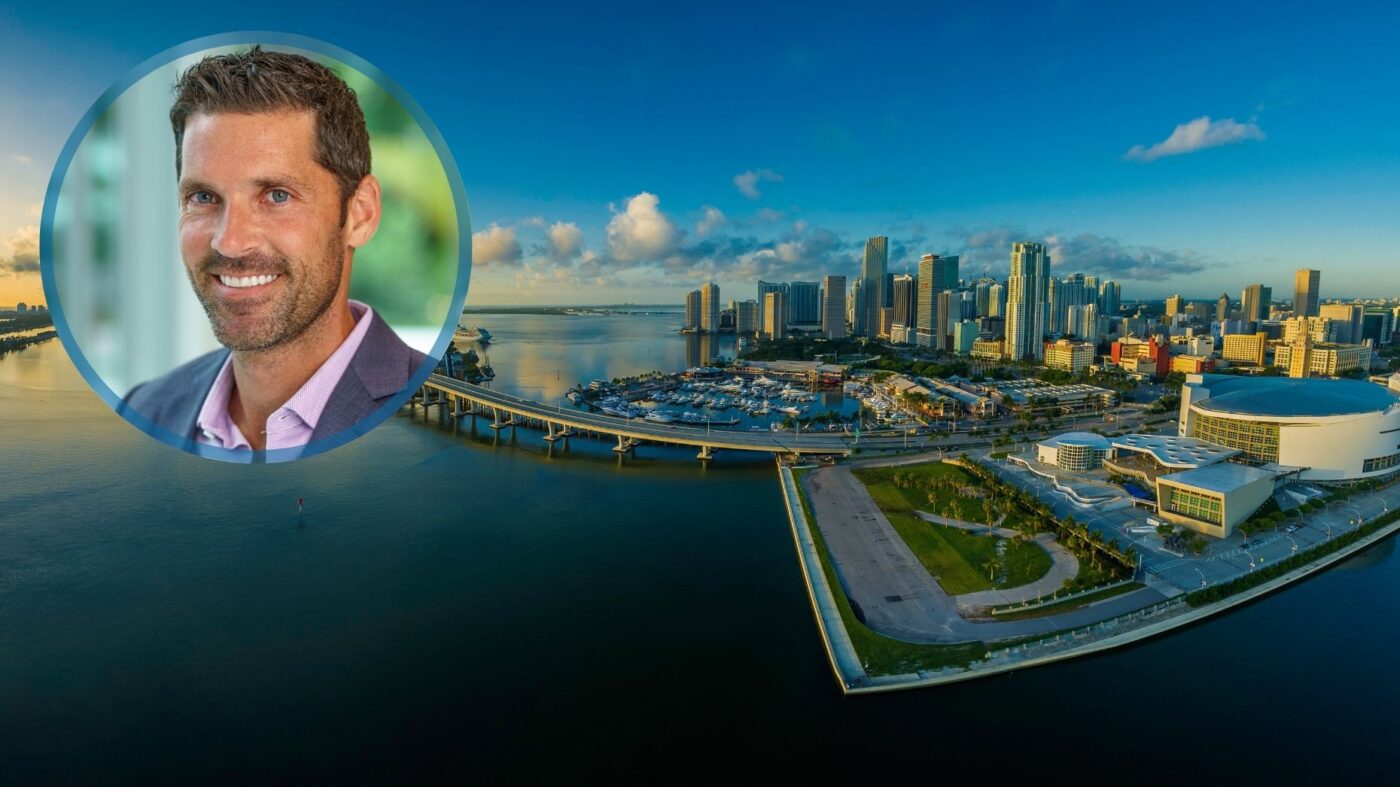 Find out how South Florida's Chad Carroll has grown his brand through patience and perseverance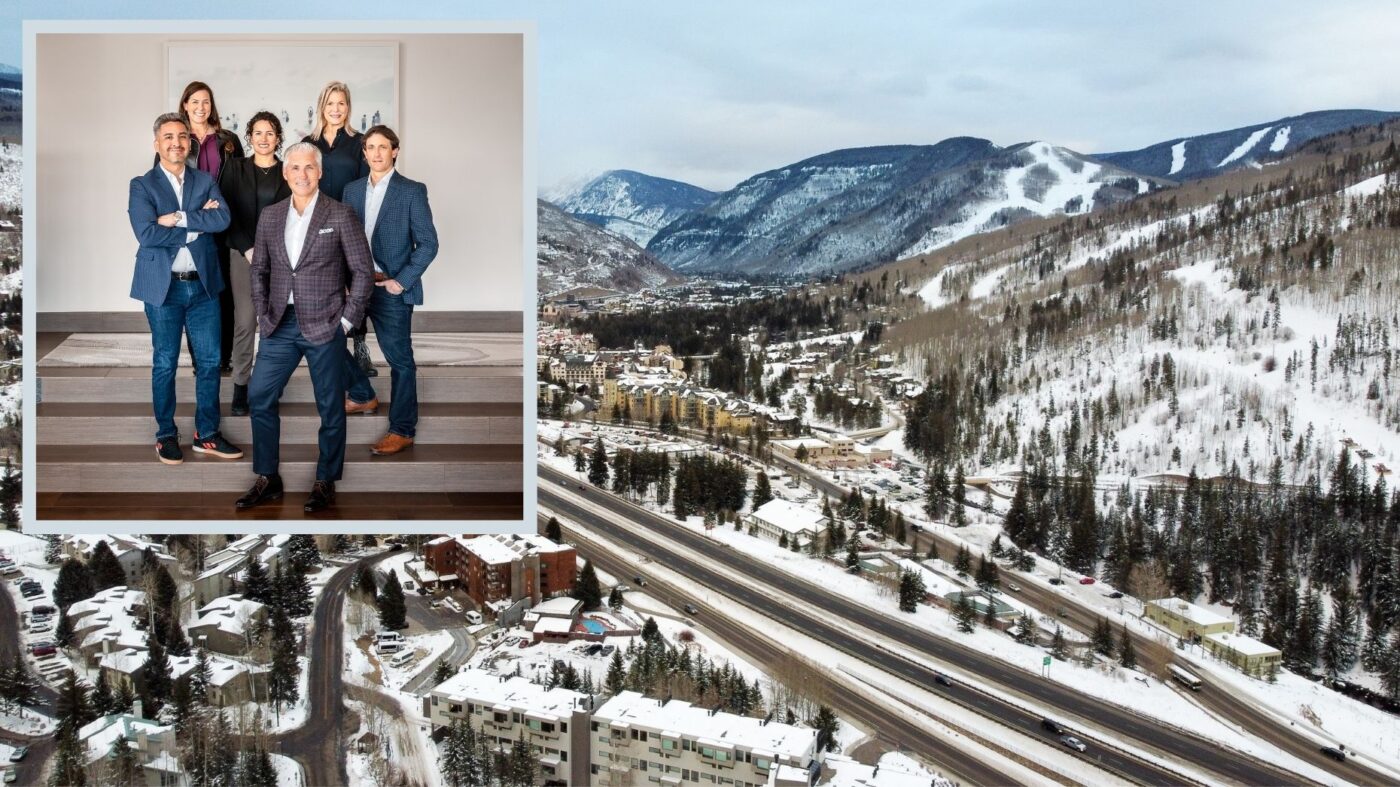 Stockton and his 5-person team have moved over to Compass from LIV Sotheby's International Realty, the brokerage announced on Thursday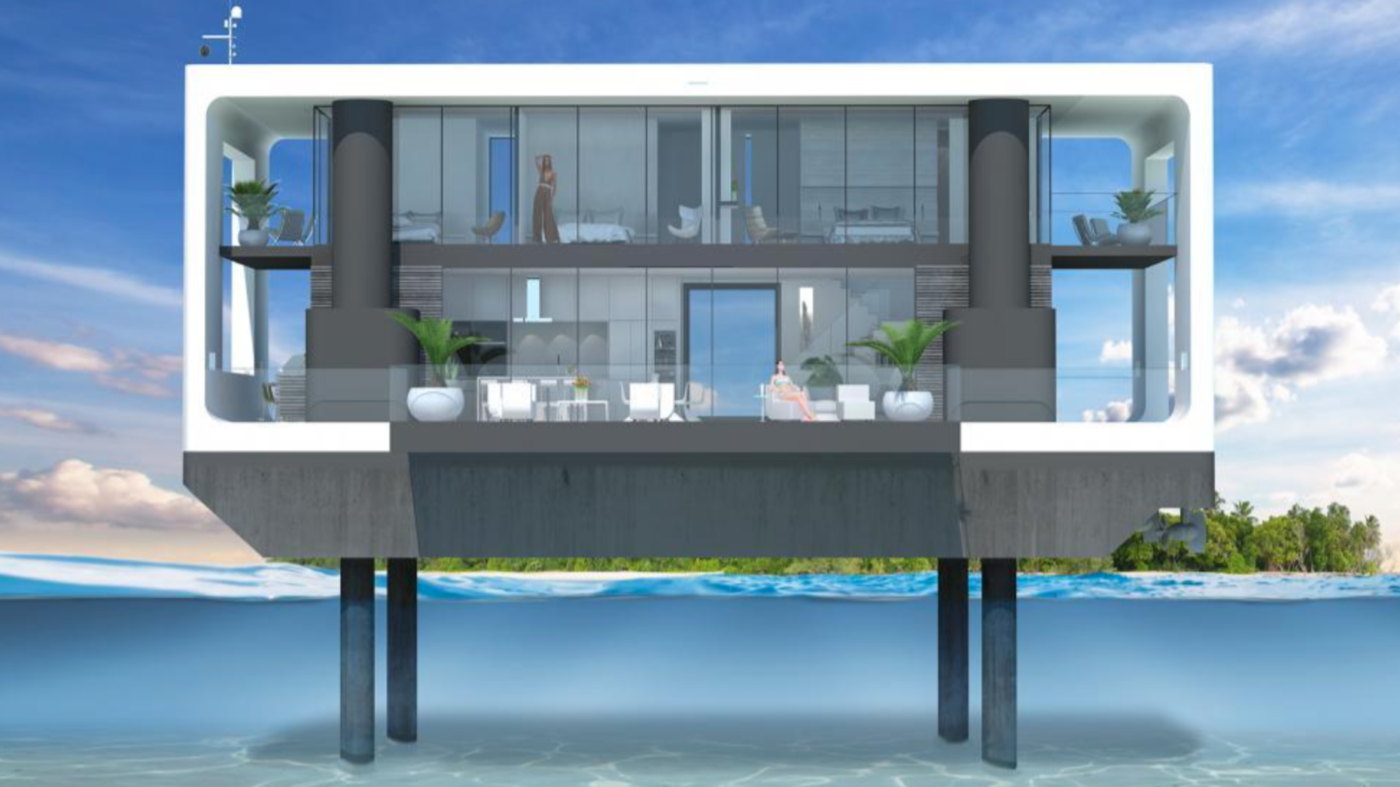 The 75-foot-long floating mansion was once featured in a DJ Khaled video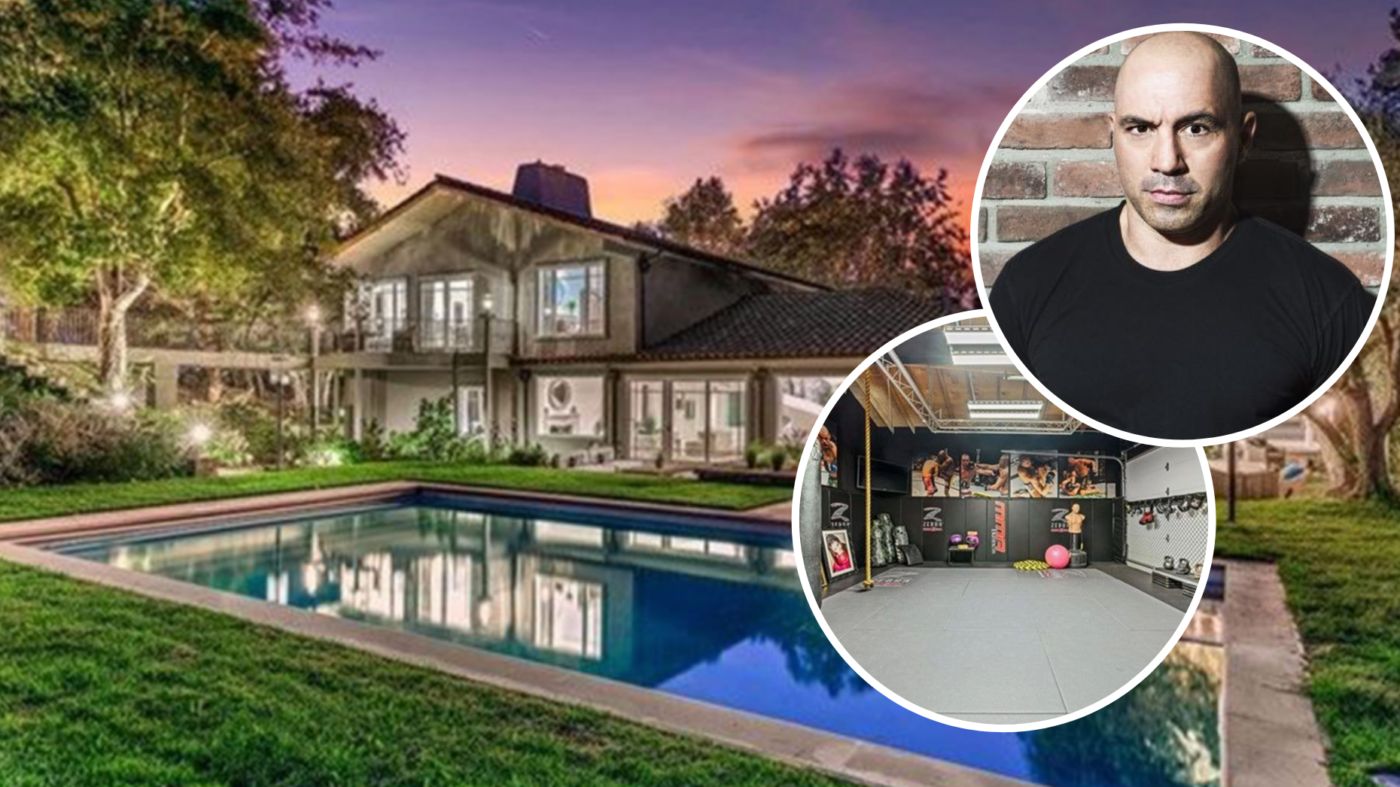 The former 'Fear Factor' host and popular podcaster sold the French Estate-style home for $250,000 above asking price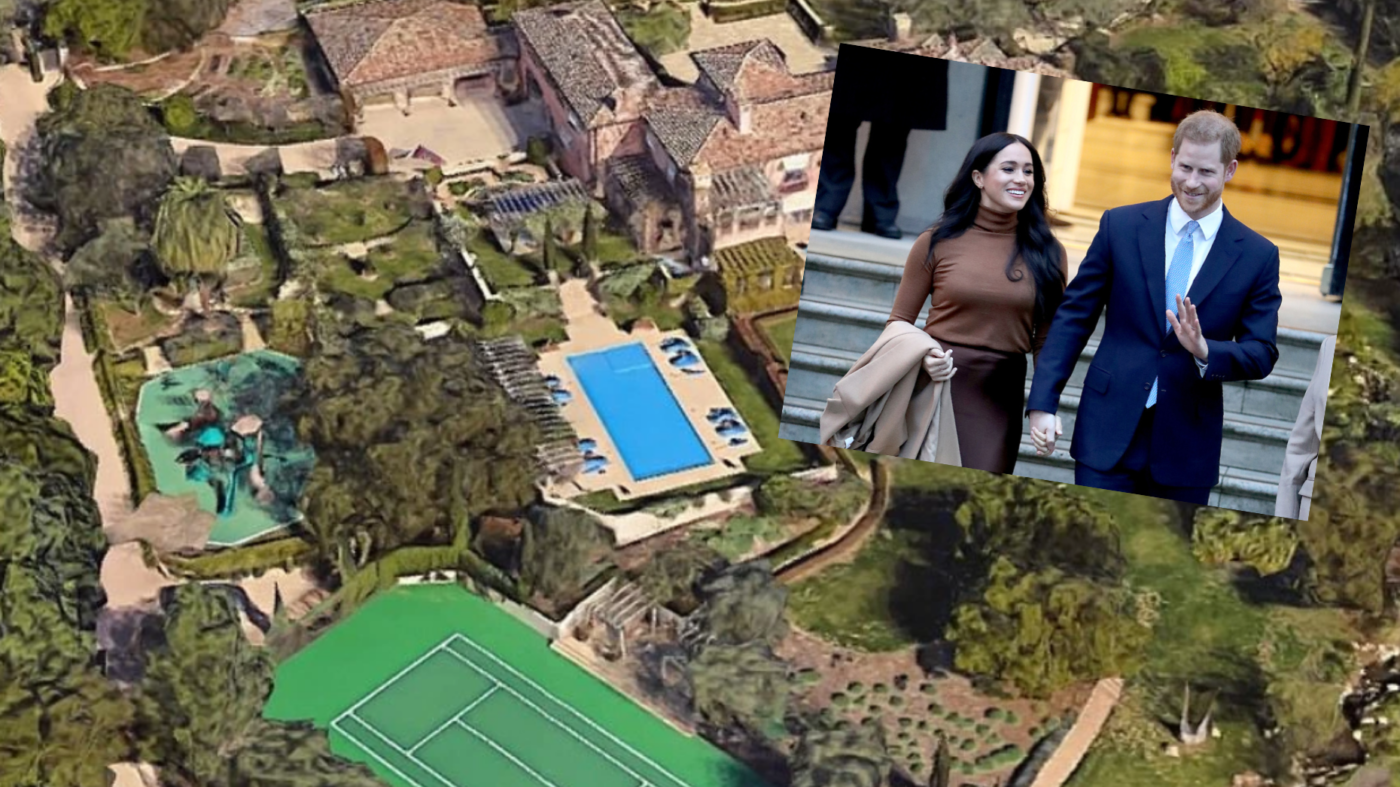 California resident Anastasia Hanson started the campaign to 'help' the couple pay off their $14.65 million Montecito home after watching their interview with Oprah Winfrey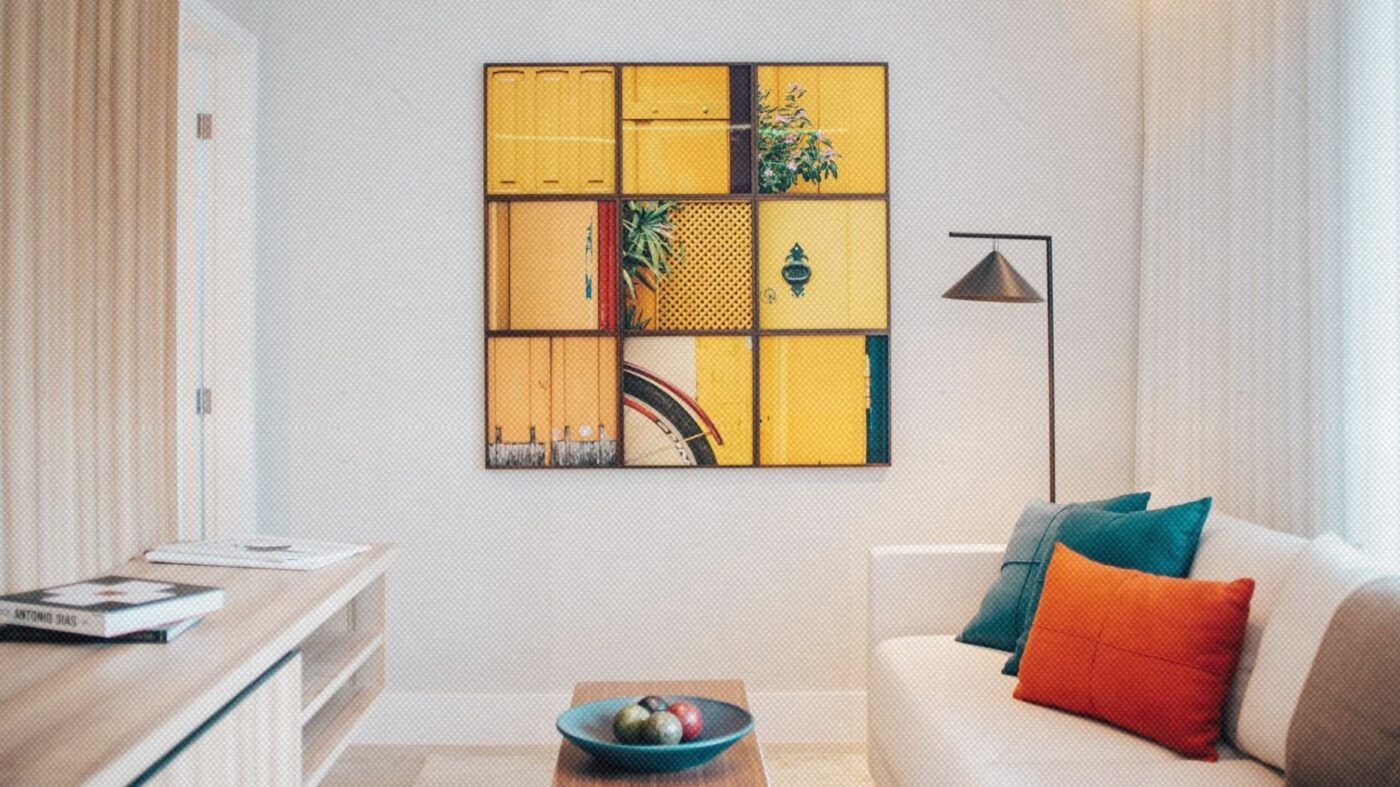 The partnership aims to provide consumers with as immersive and realistic a home tour as possible before seeing it in person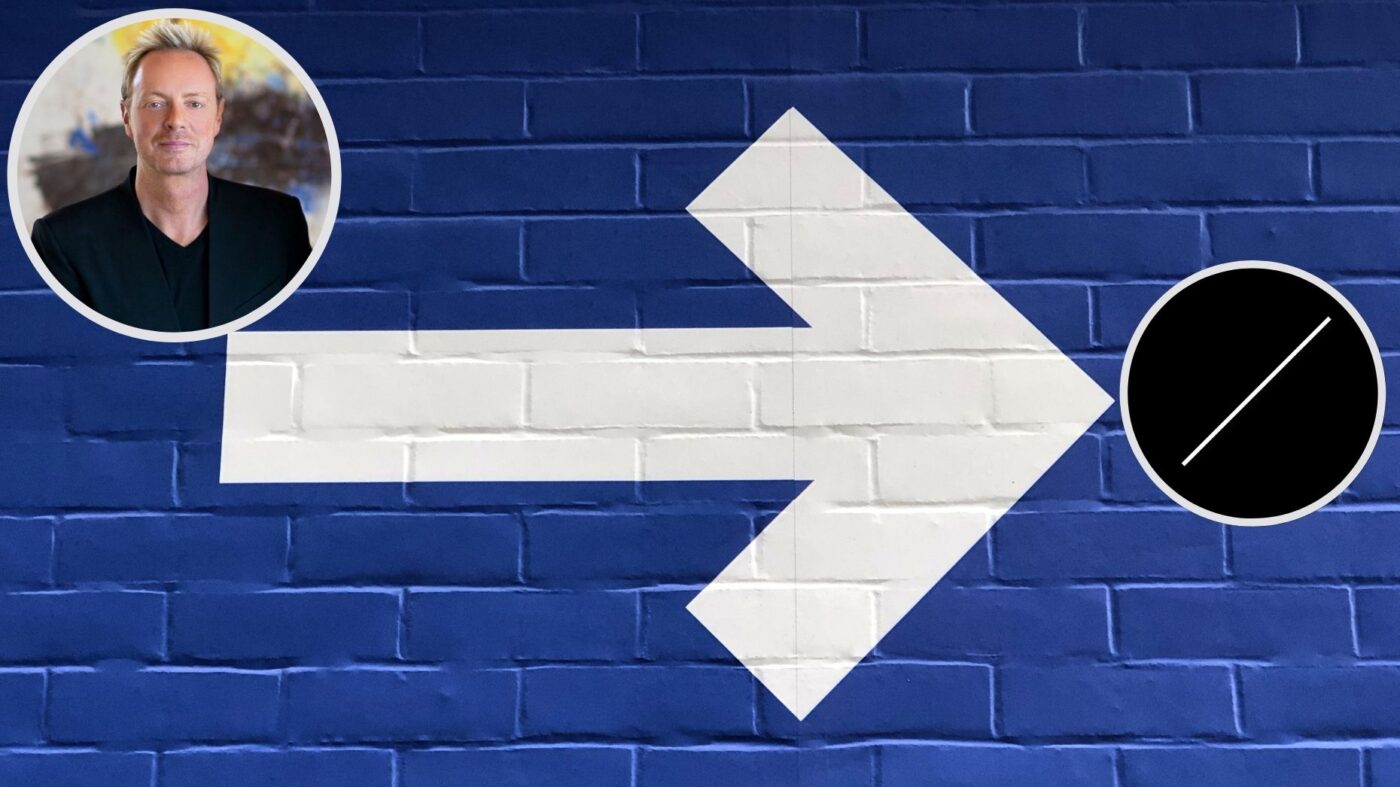 After spending a little over one month at Hilton & Hyland, the broker and his 11-person team have made a reversal and returned to Compass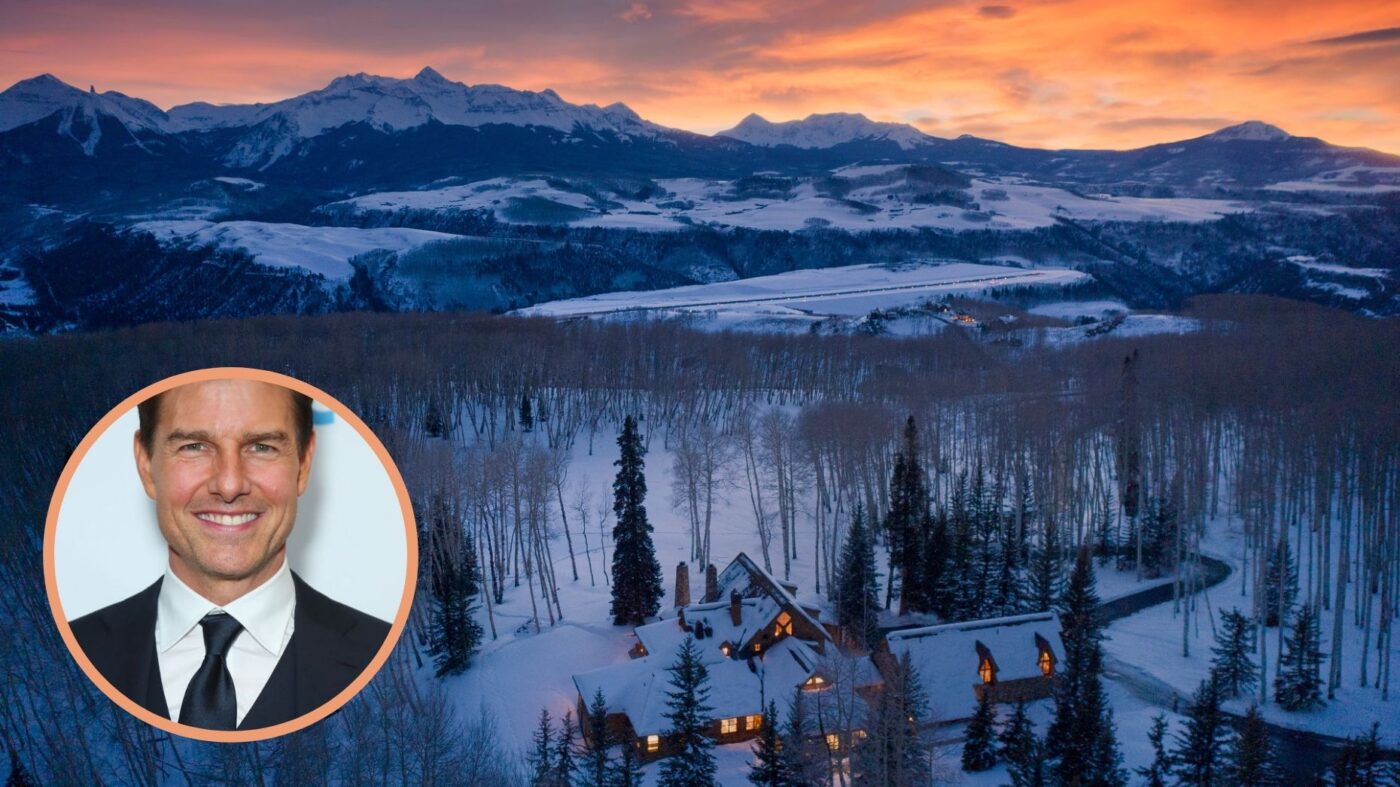 The secluded estate sits on 320 acres of land and is surrounded by a forest of aspens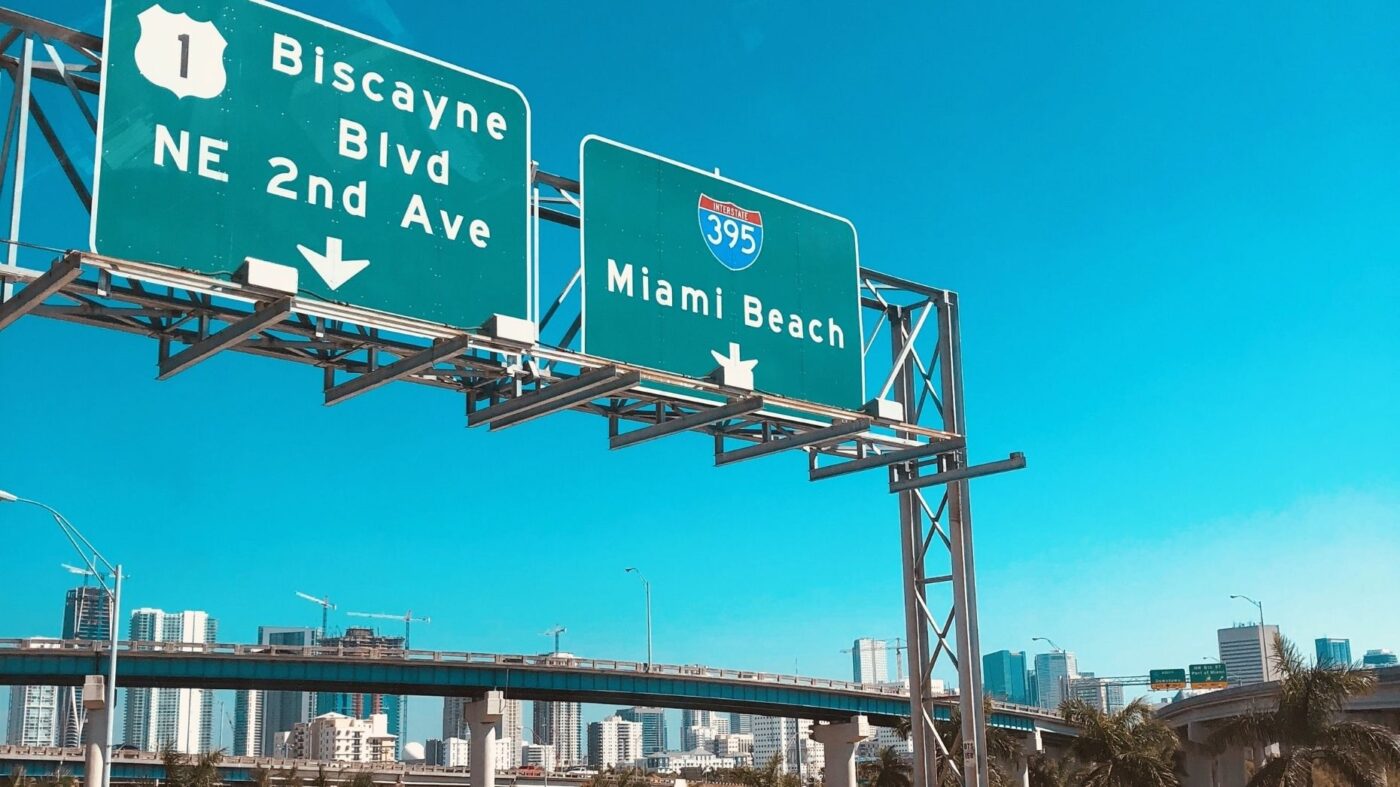 Despite narratives about buyers flocking to Florida, data from Atlas Van Lines and Florida's 2020 Demographic Estimating Conference suggest the migration patterns are negligible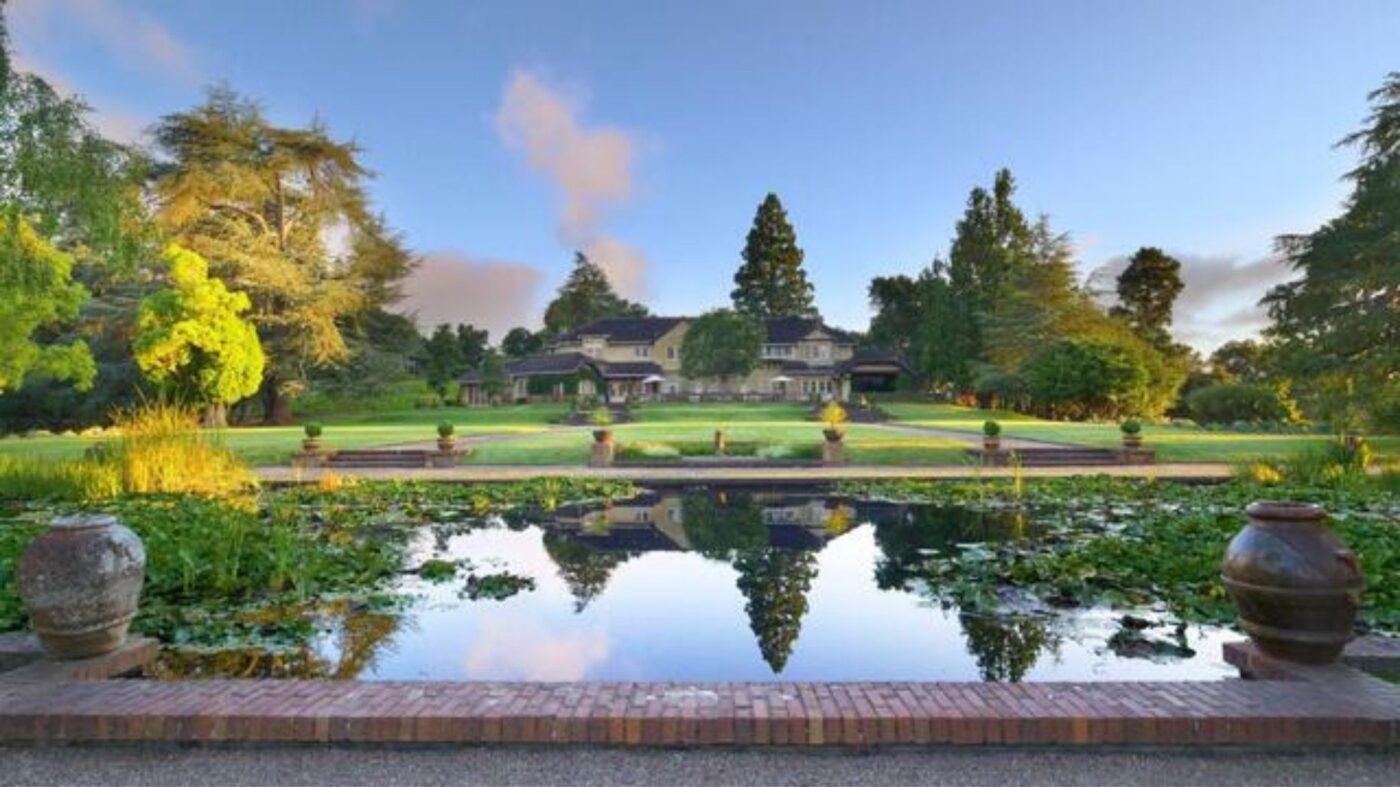 The sweeping compound, which includes 7 residences across 74 acres of land, has become the tech hub's most expensive listing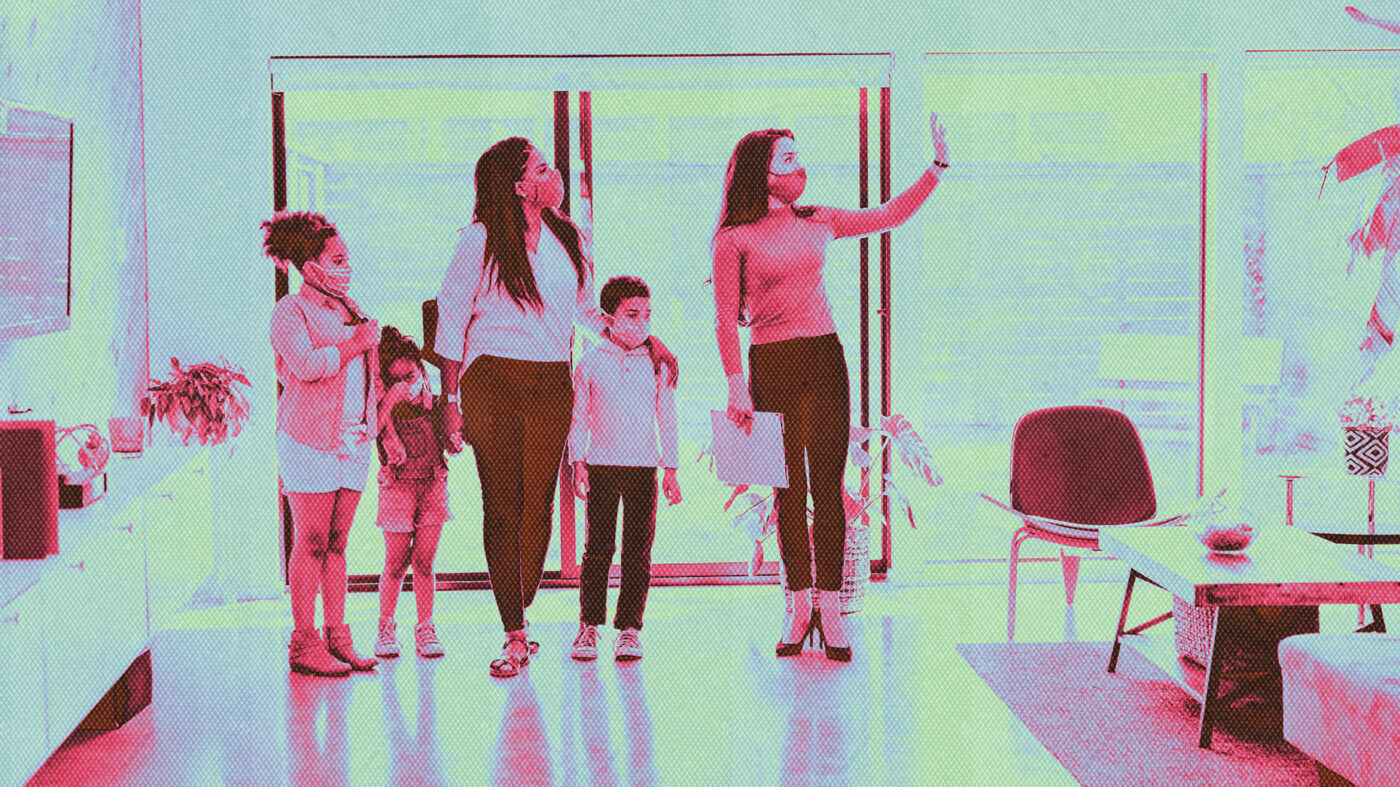 Whether it's through scheduling regular check-ins or developing custom marketing opportunities, proving to your clients that you're there to help them navigate the process while creating exciting moments is what will set you apart from your competitors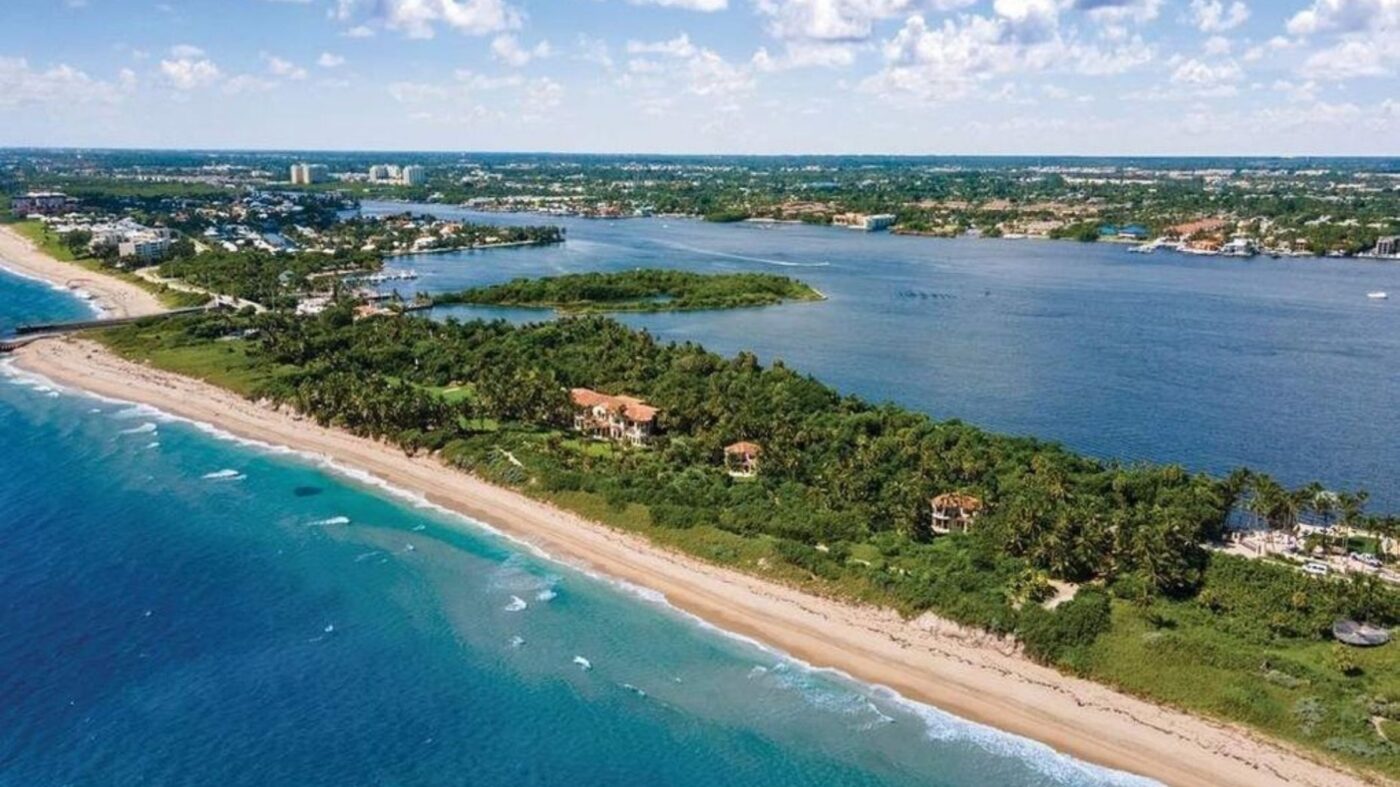 The estate was previously owned by the billionaire Ziff family and took at least 2 price drops over the course of 6 years to sell. It was one of the priciest real estate listings in the US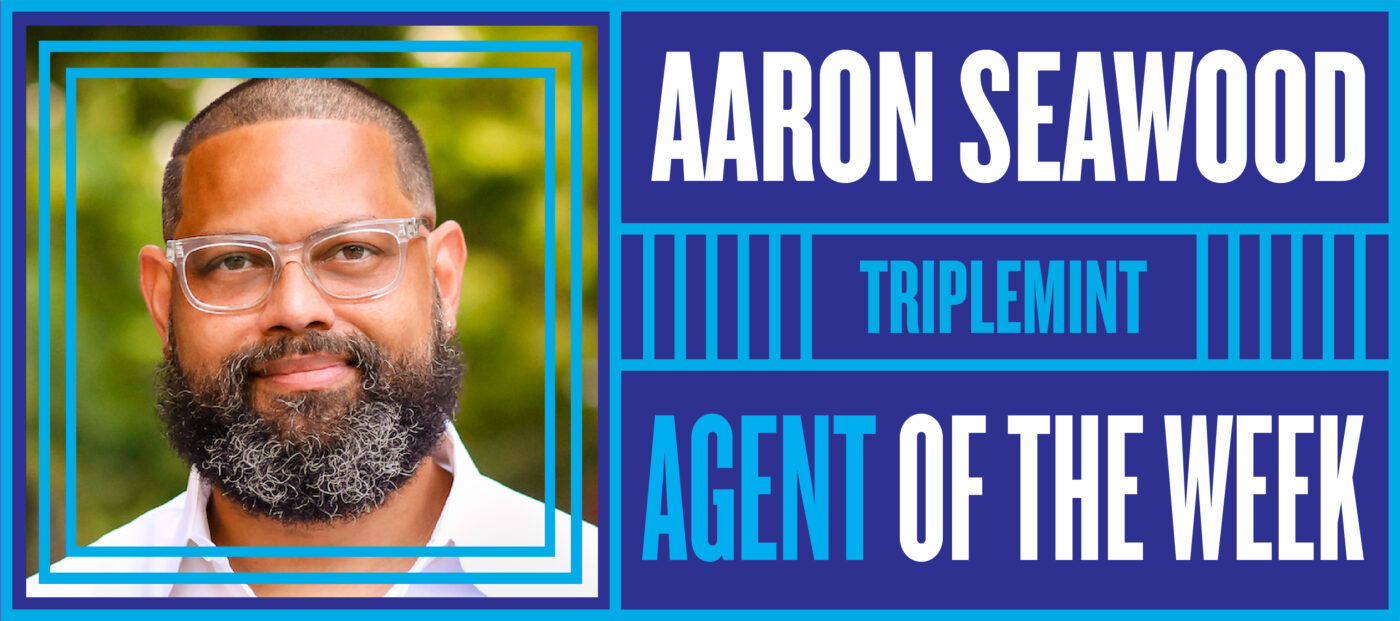 Triplemint team leader Aaron Seawood shares the twists, turns and risks that led him from the music industry to real estate, and why he left Compass for a new brokerage in the middle of the pandemic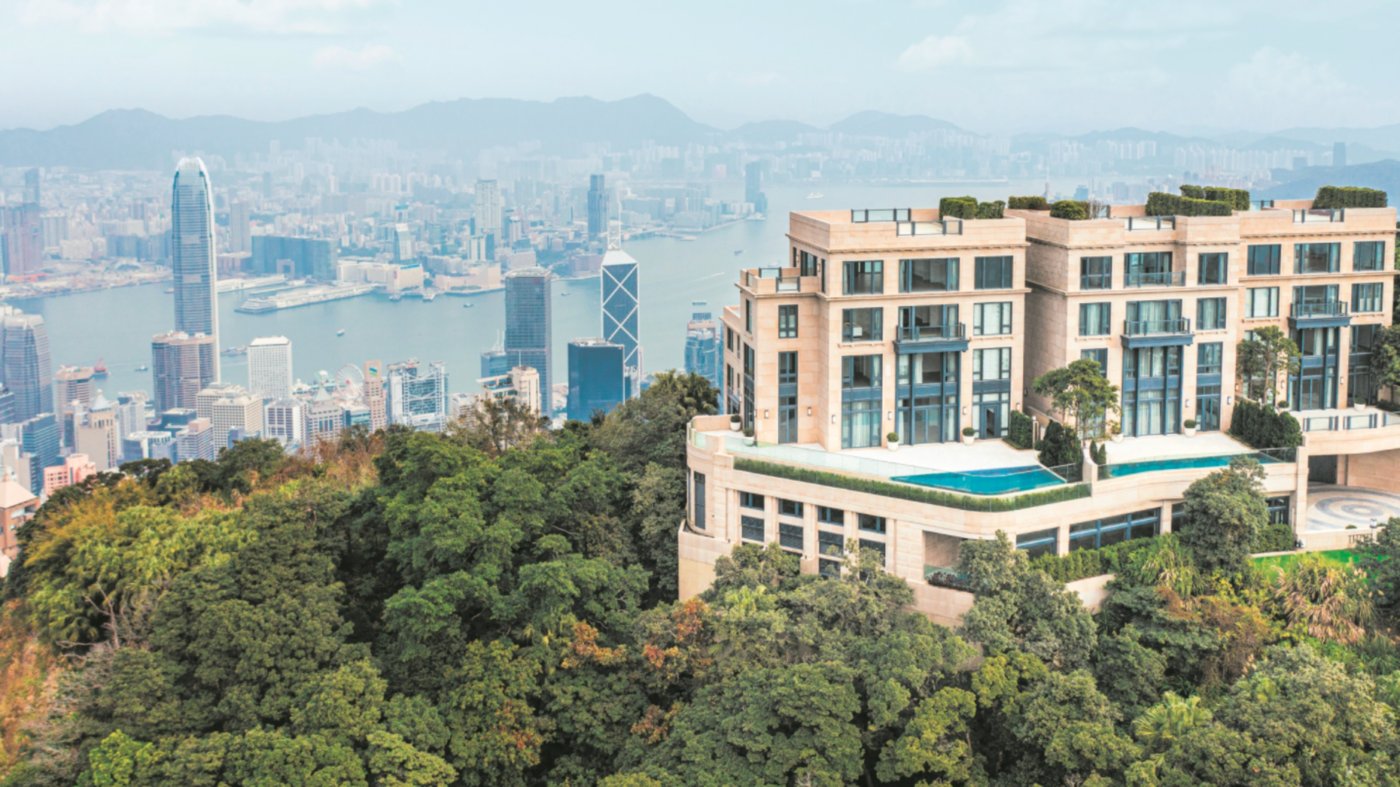 Wharf Holdings Ltd. is leasing out a property in its ultra-exclusive The Peak neighborhood for HK$1.35 million, or approximately $174,000 a month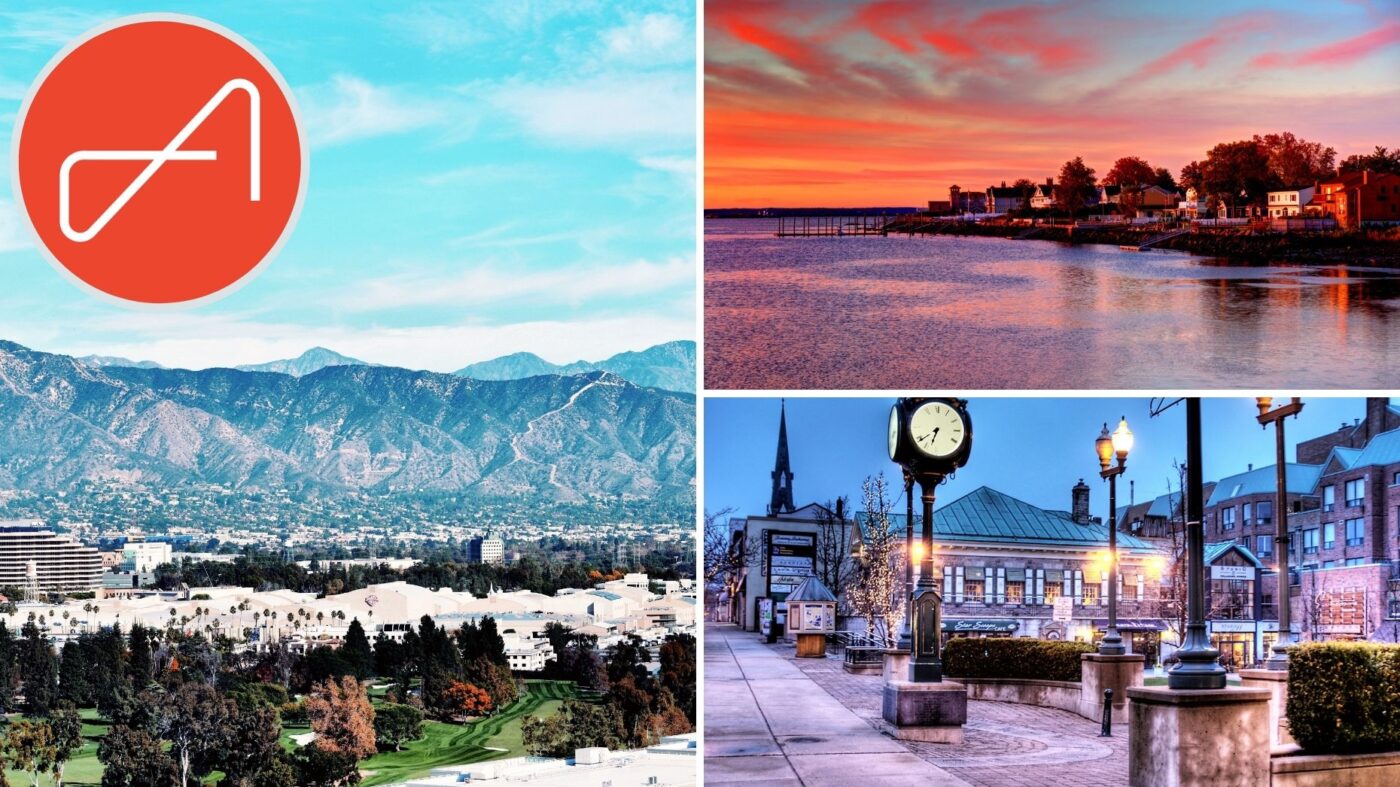 The Agency is opening new offices in California, Connecticut and Ontario, as part of the company's strategic growth plan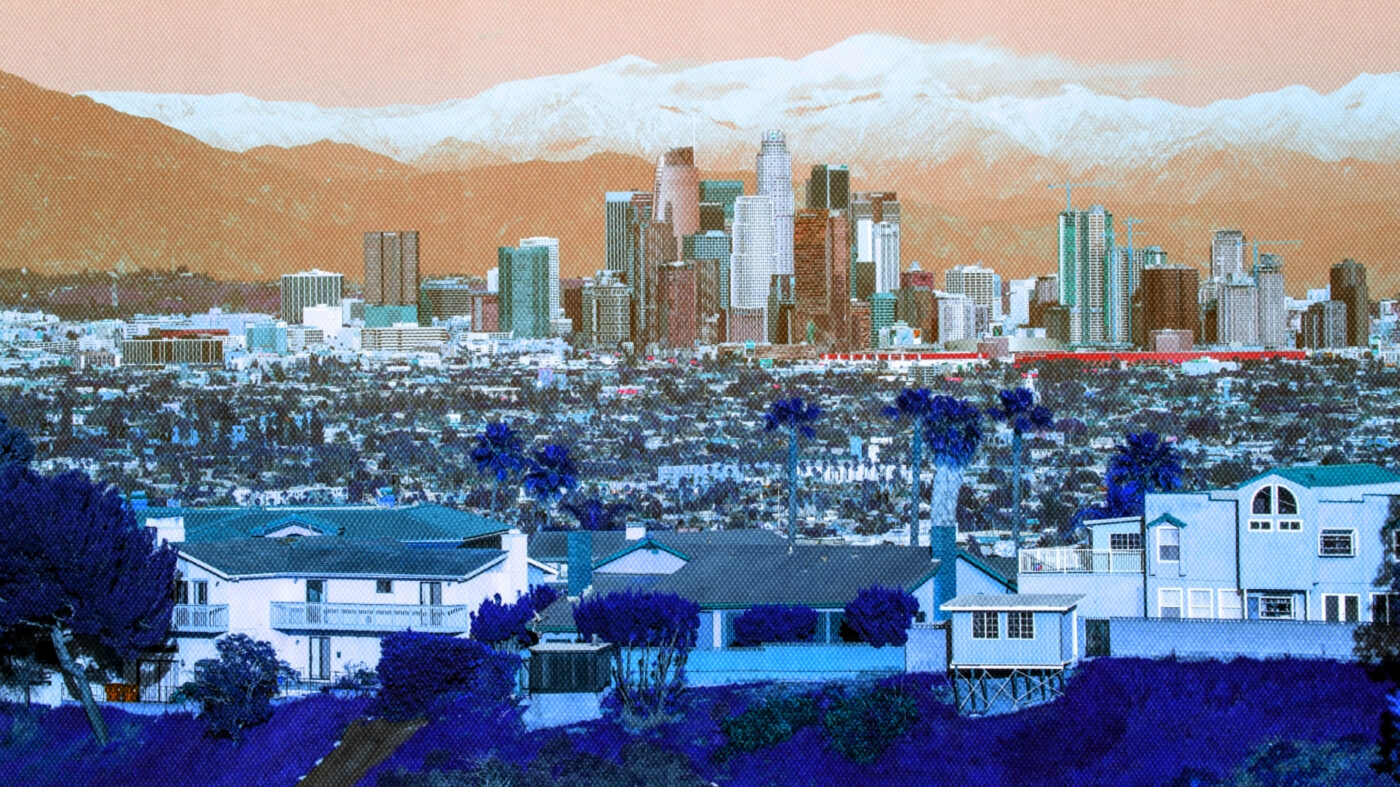 Now that you've solidified your position as a go-to local agent, what's next? A natural career progression might include expanding into neighboring areas and feeder markets. Here's how to do it successfully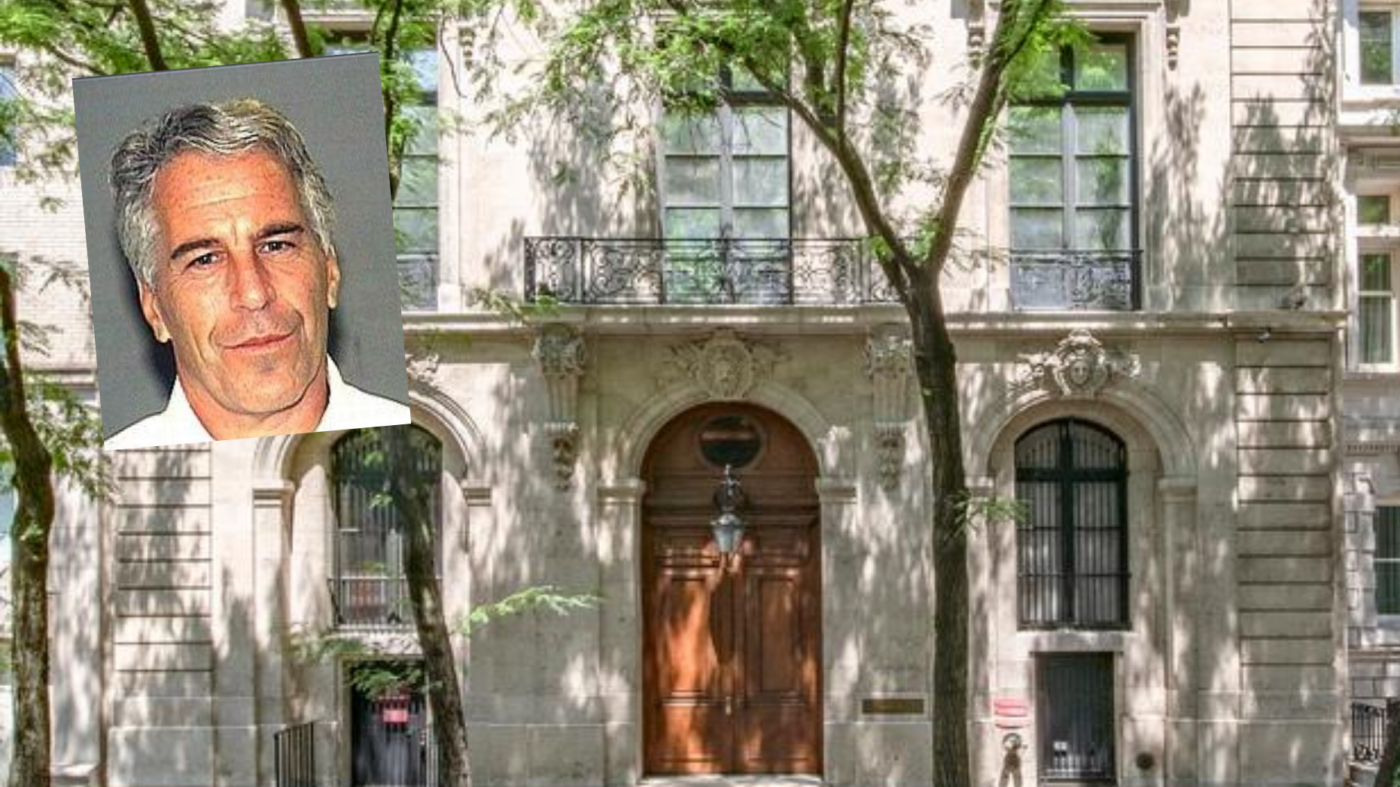 Along with a Palm Beach mansion, the 40-room townhouse is part of a victims' compensation agreement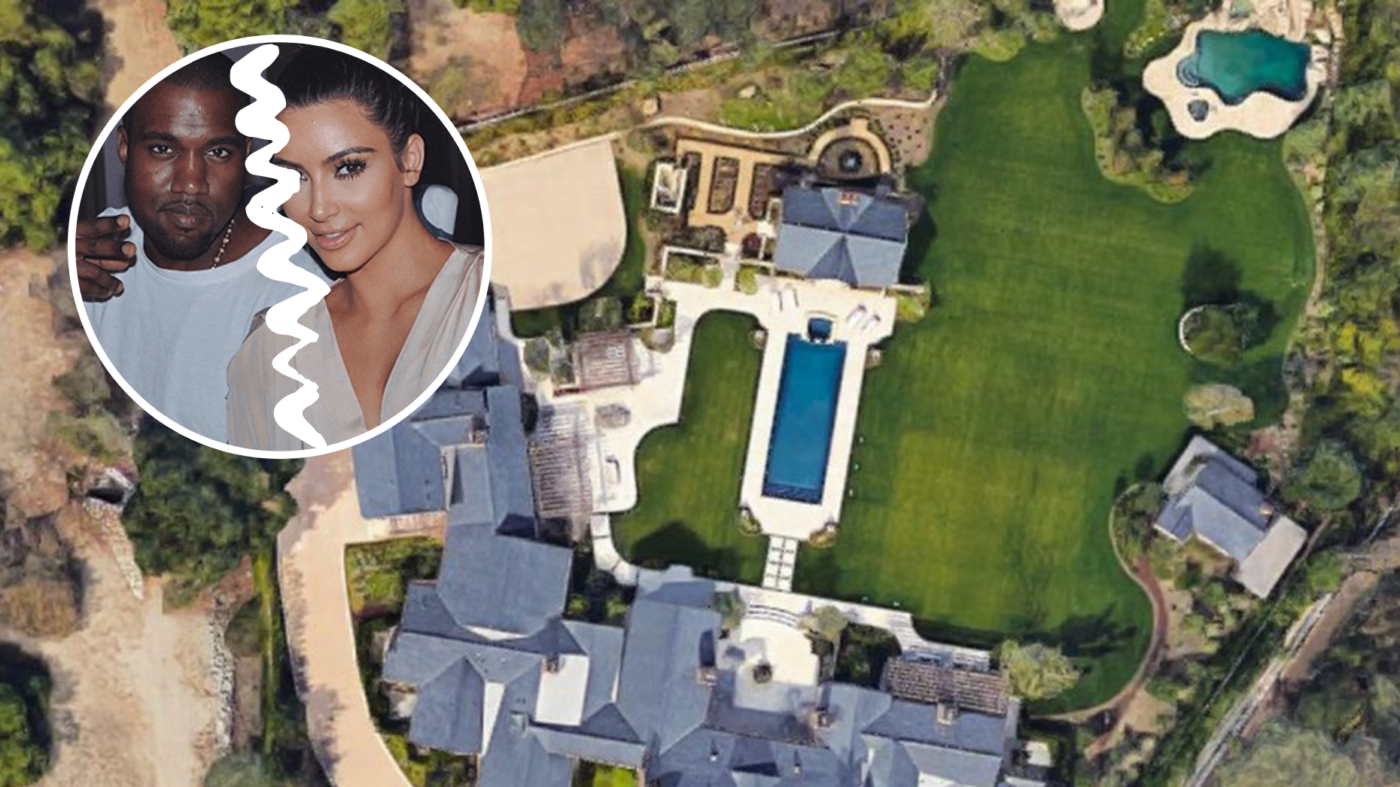 Kim Kardashian and Kanye West purchased the 15,000-square-foot home for $20M in 2014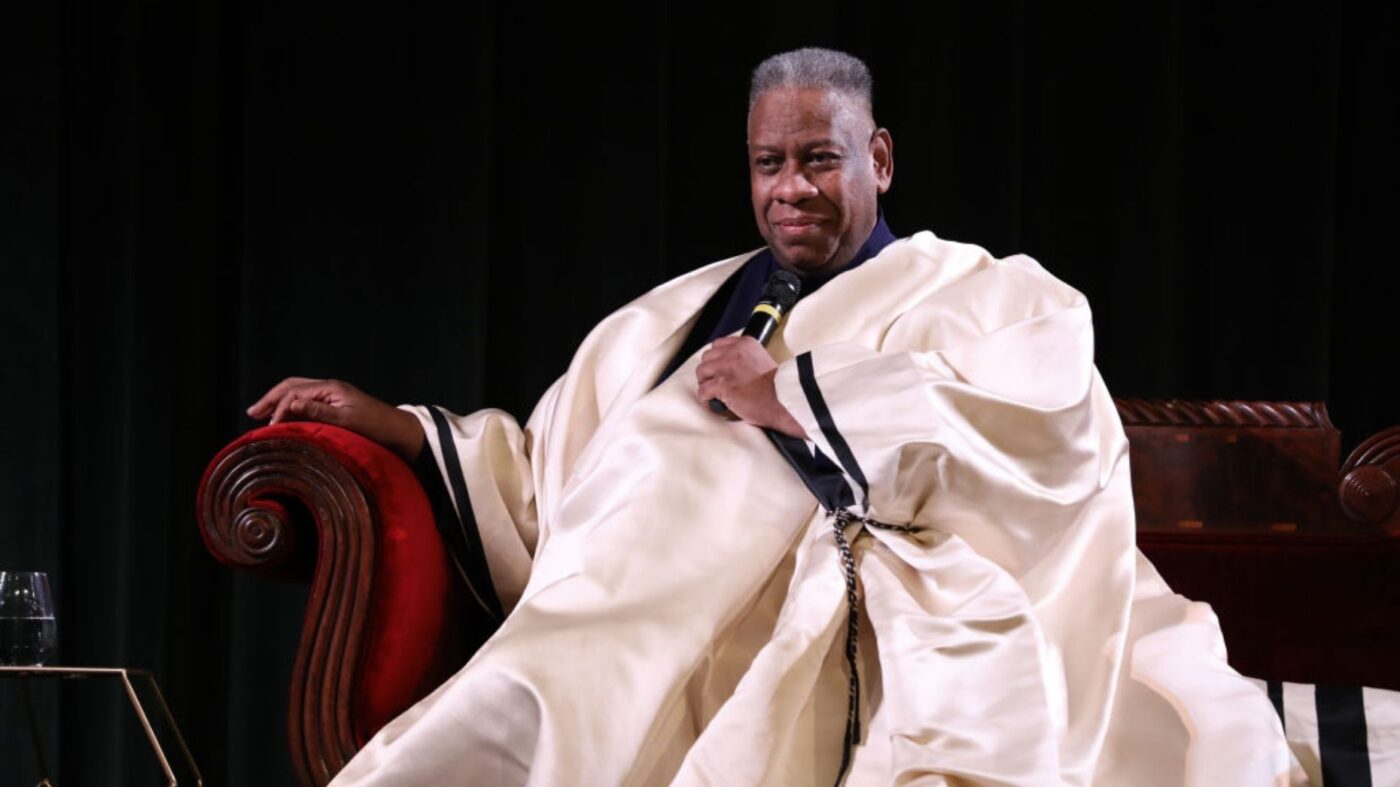 The former Vogue editor-at-large thanked his supporters on Wednesday via Instagram while steeped in a fight to remain in his colonial mansion in Westchester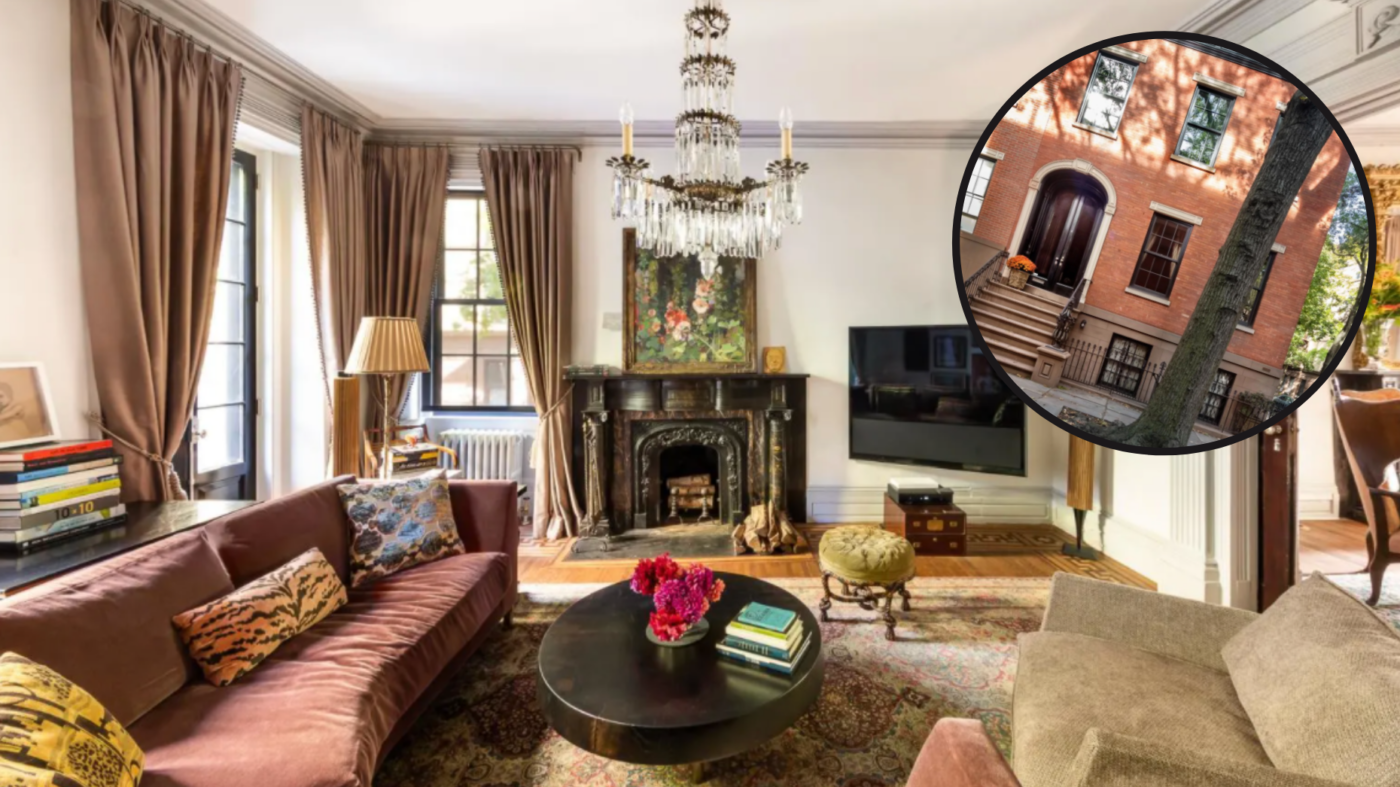 The 1829 Federal-style Brooklyn Heights home underwent an extensive renovation and is now listed with The Talbott Team at Corcoran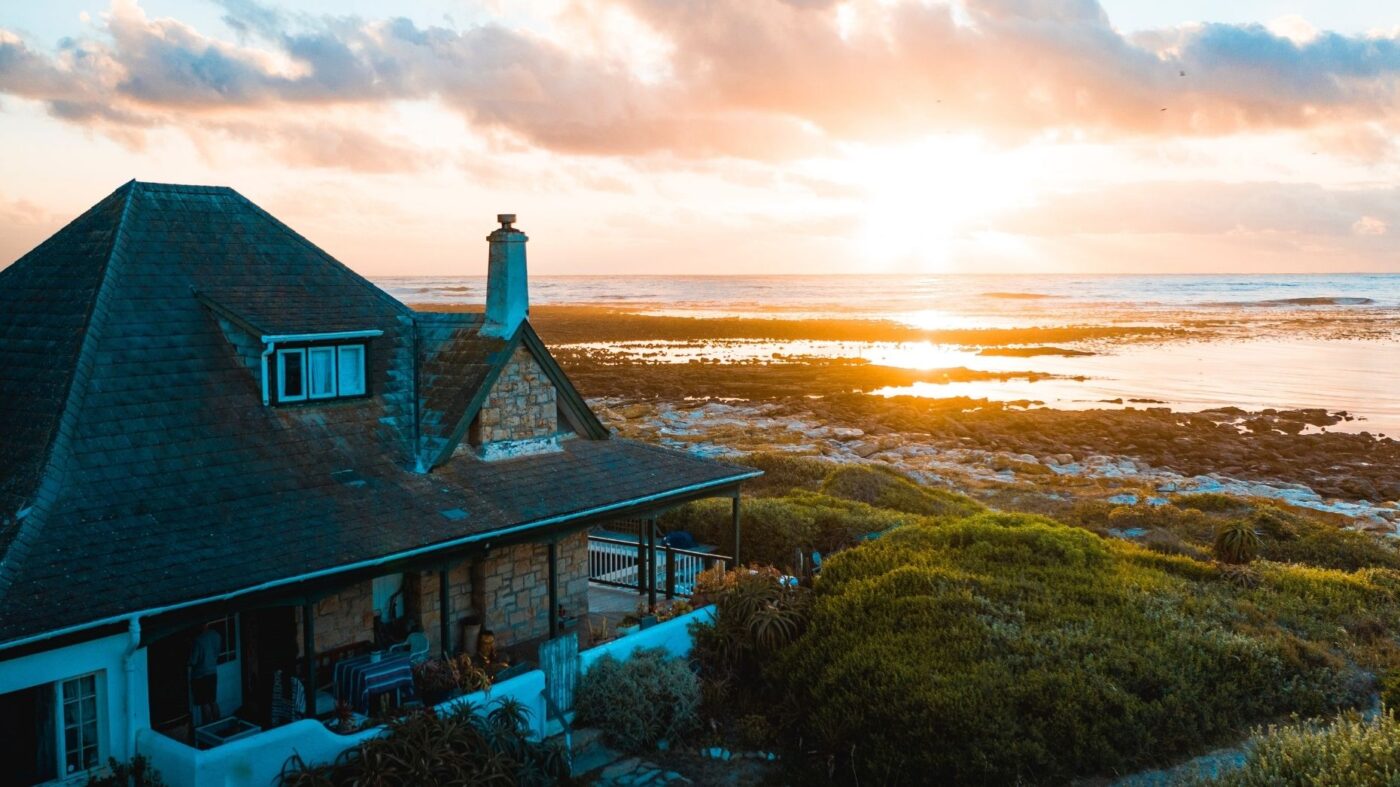 The annual Wealth Report, which will be jointly released by Douglas Elliman and Knight Frank in March, also projects prices could increase up to 7% in key luxury markets in 2021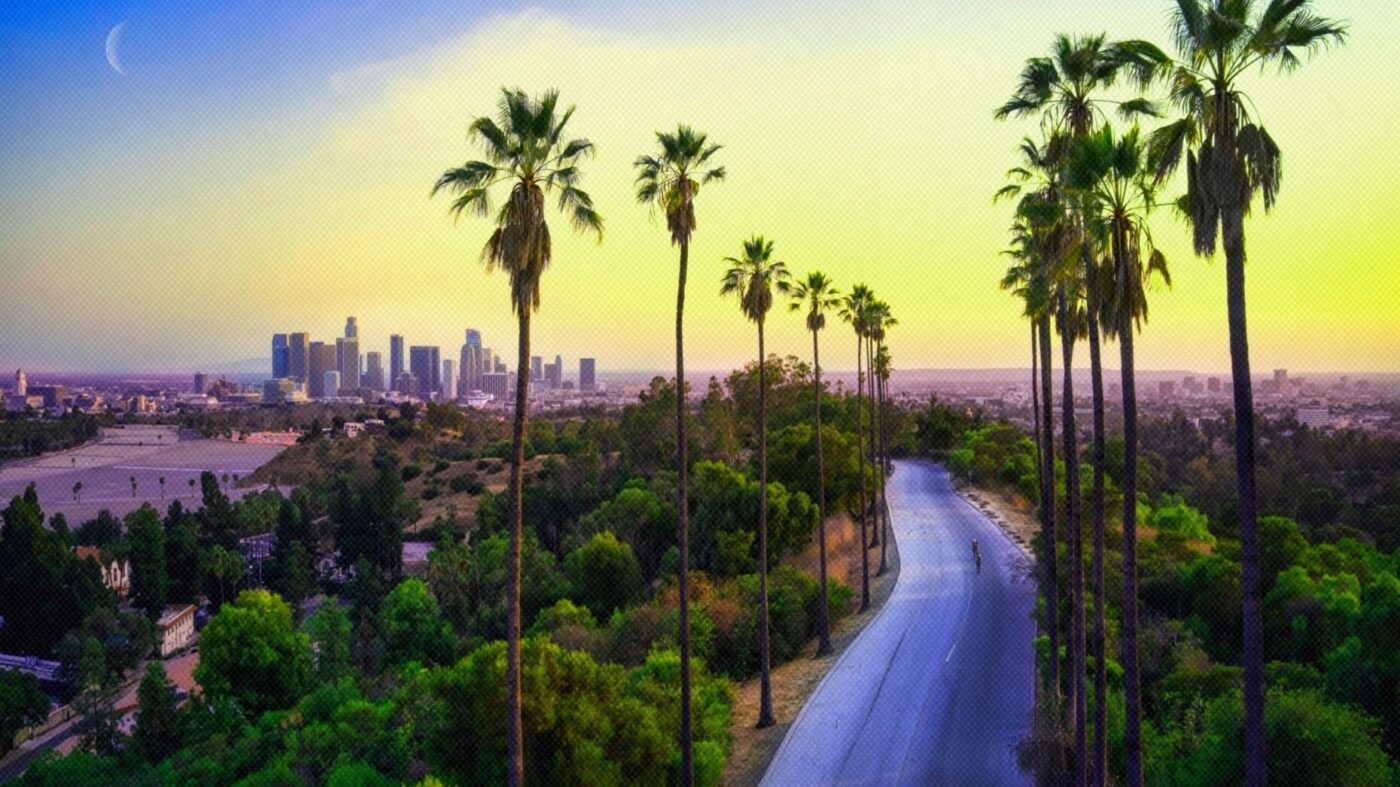 Los Angeles represents Knock's largest market for its 'buy-now-sell-later' alternative mortgage model. It's expected to especially help buyers in the under $2M market be more competitive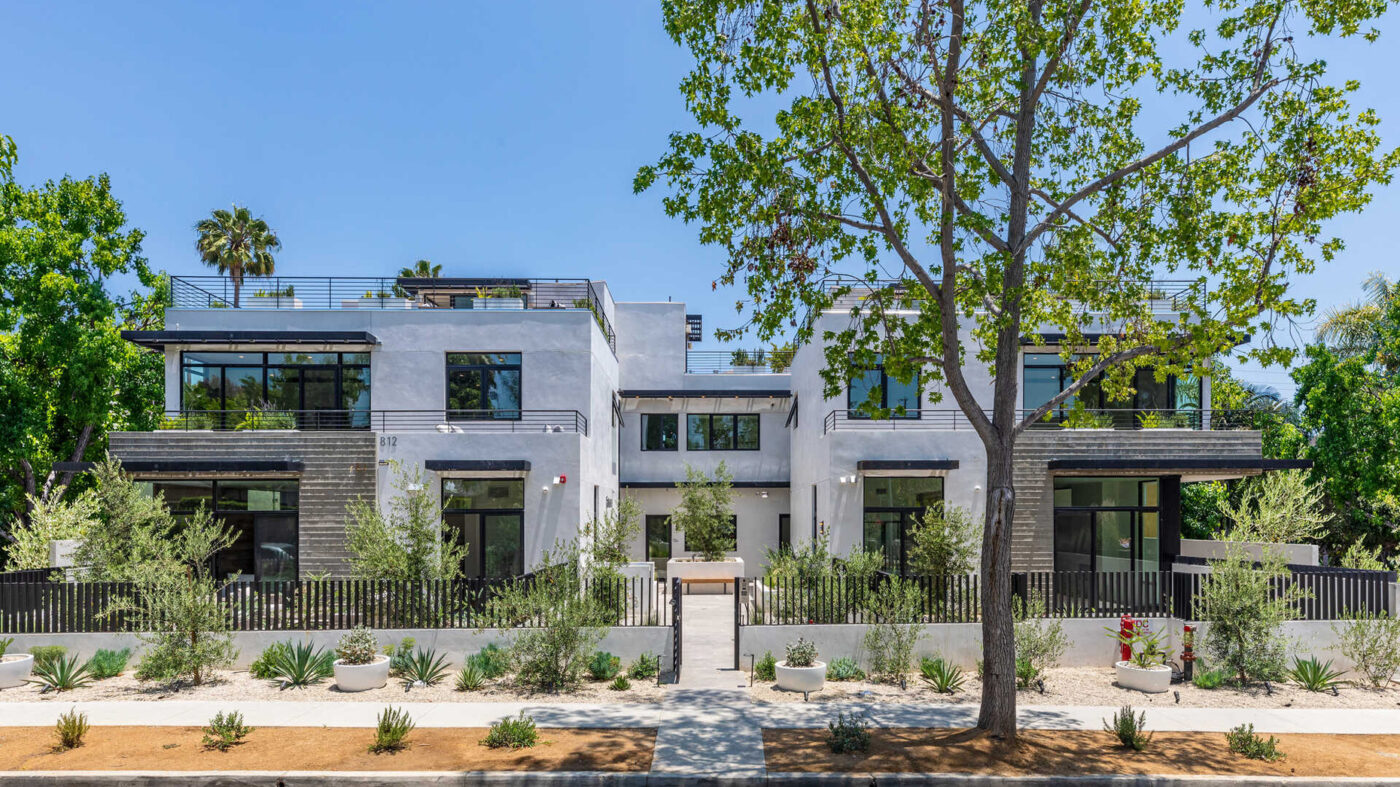 New construction listings are a specialized area of the industry that can take an agent's career to the next level. Here are a few tried-and-true practices to help you tap into this market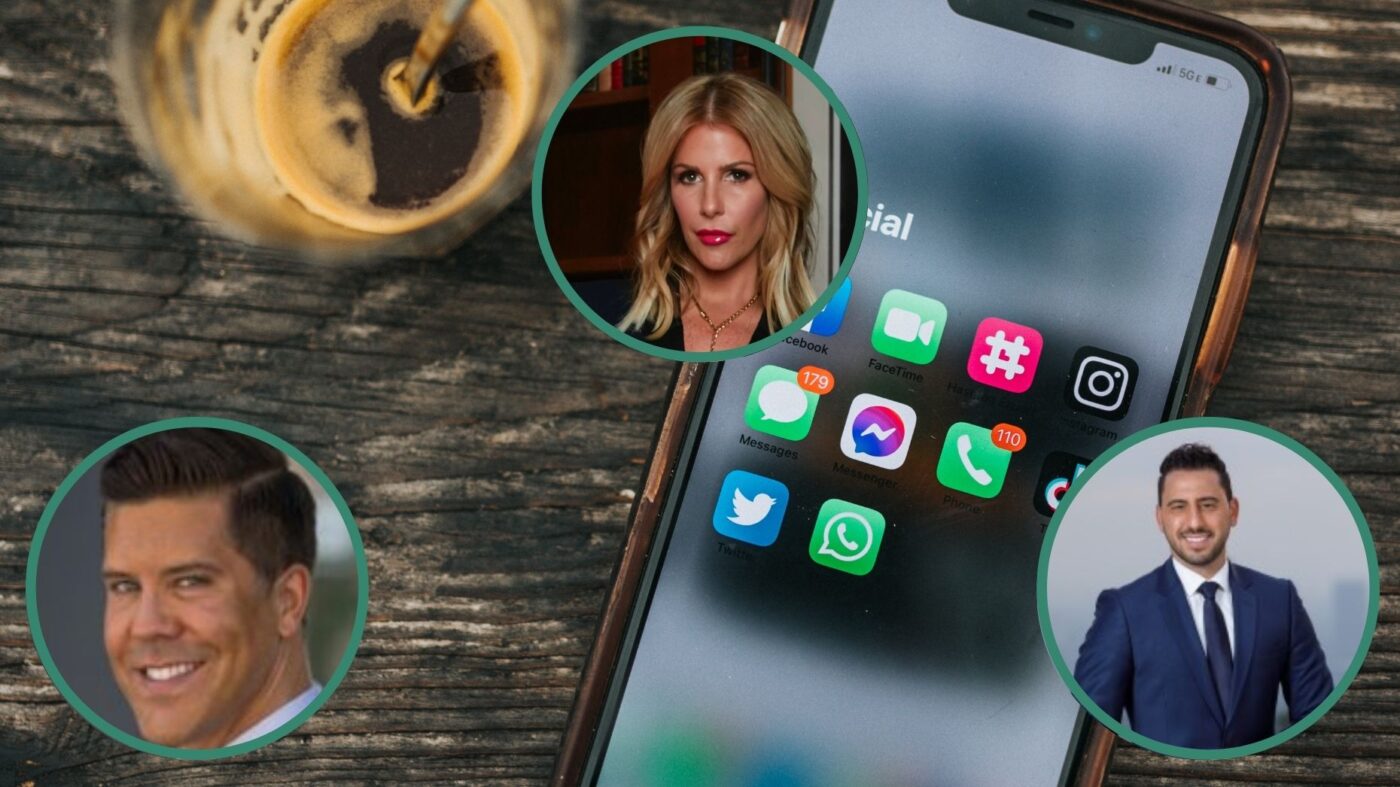 The brokerage is launching a new ad campaign starting on Wednesday with the help of its celebrity agents like Fredrik Eklund, The Altman Brothers and Tracy Tutor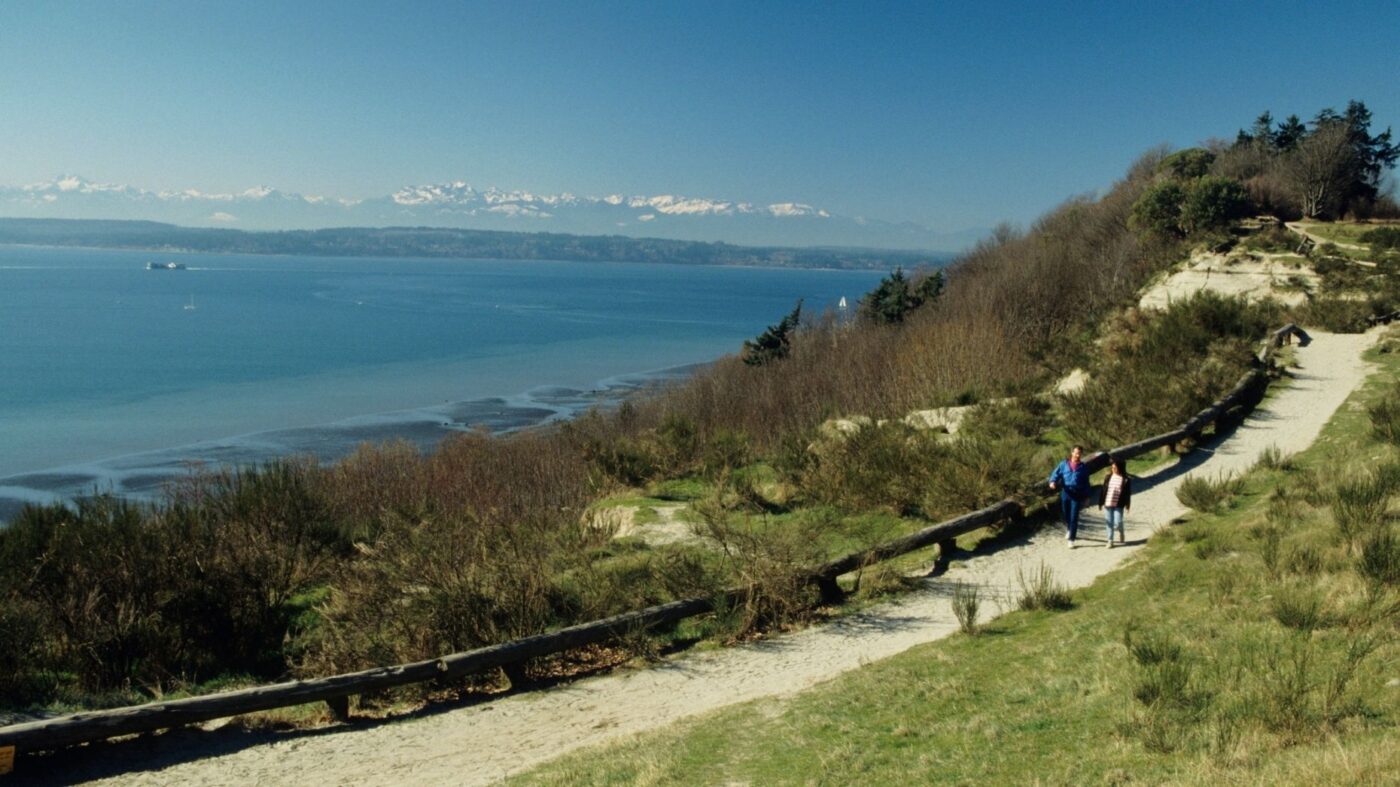 A new report on global luxury from Coldwell Banker found that amid the pandemic, high-end buyers put a greater emphasis on more square footage over any other amenity, driving an increase in homes over 5,000 square feet
Built in the 1880s, the historic Snedens Landing house has been a gathering spots for celebrities like Ava Gardner, Laurence Olivier and Kirk Douglas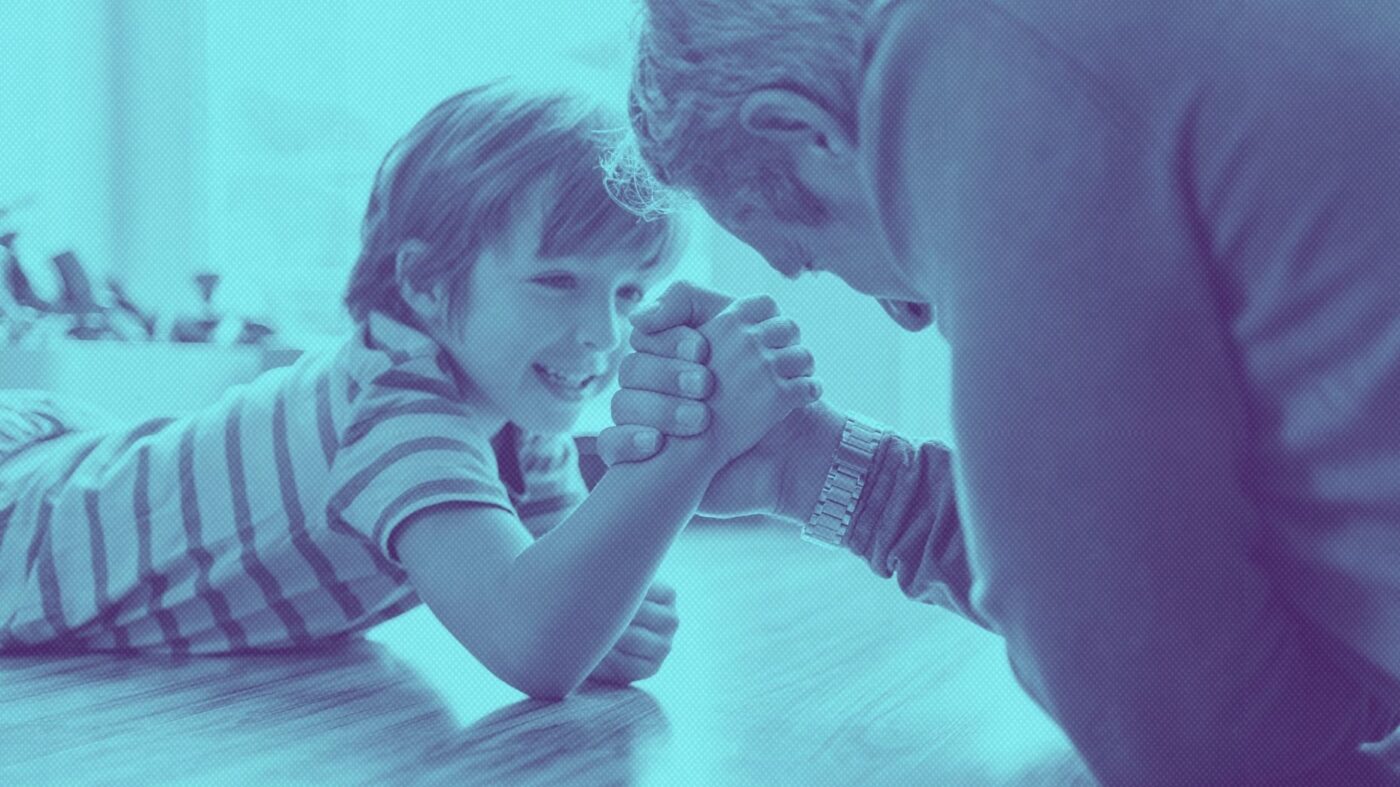 Guide clients through any feelings of discouragement, and help them navigate an informed, prepared search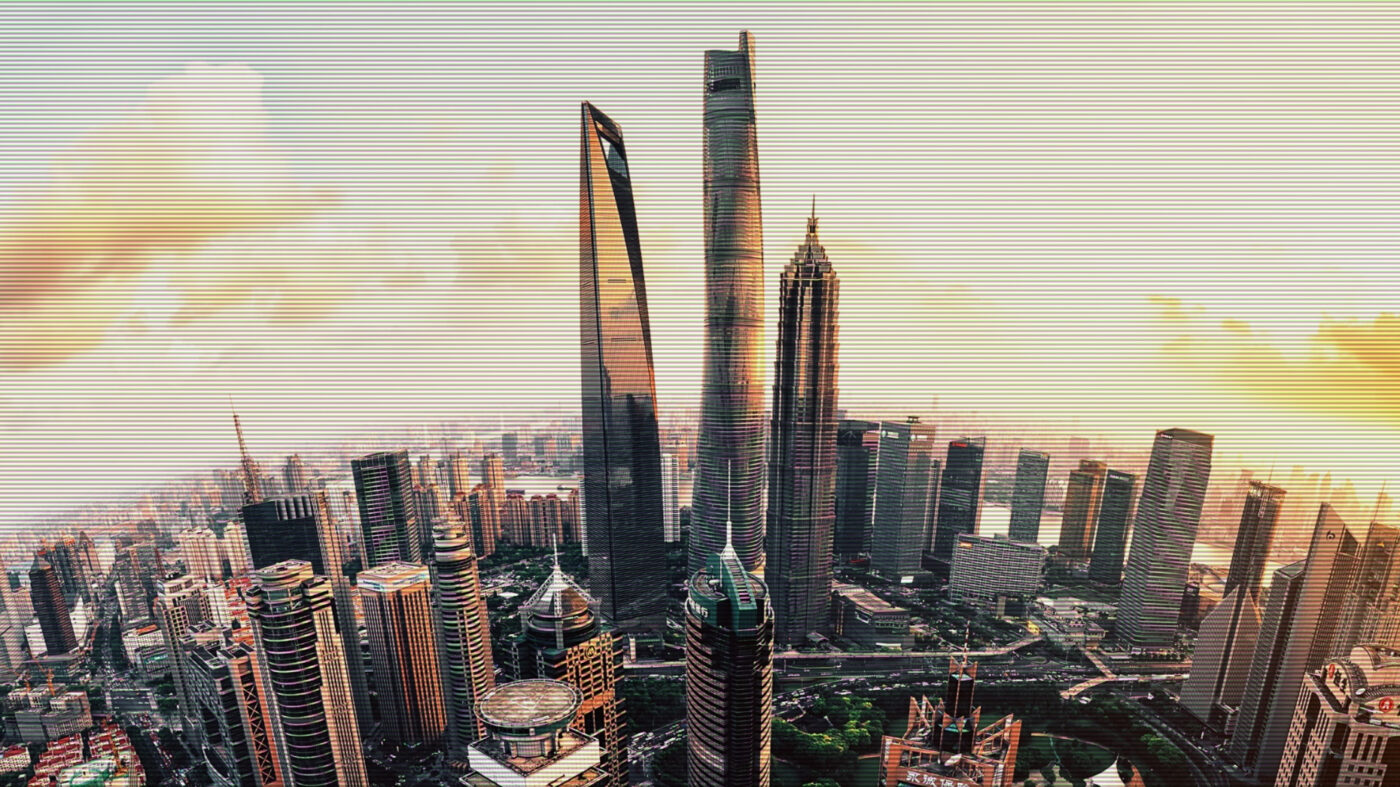 You don't have to spend the year traipsing around the globe or networking in person to cultivate a robust database of luxury clients. Here are a few ways to create and grow your global business from the comfort of your home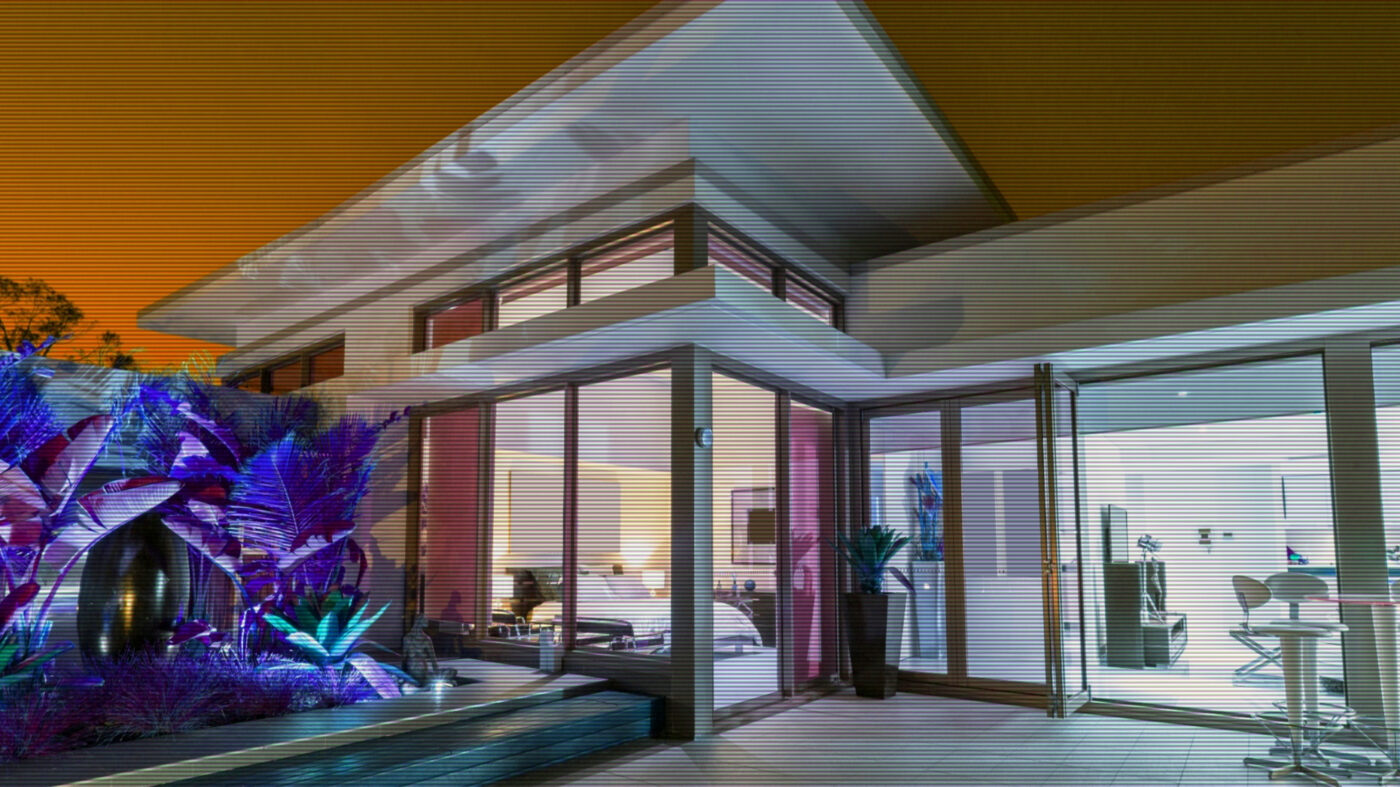 Not every agent will be willing to take the extra steps and do the legwork, but when it comes to luxury clients, this makes all the difference. Here's how you can deliver exceptional value to high-end clientele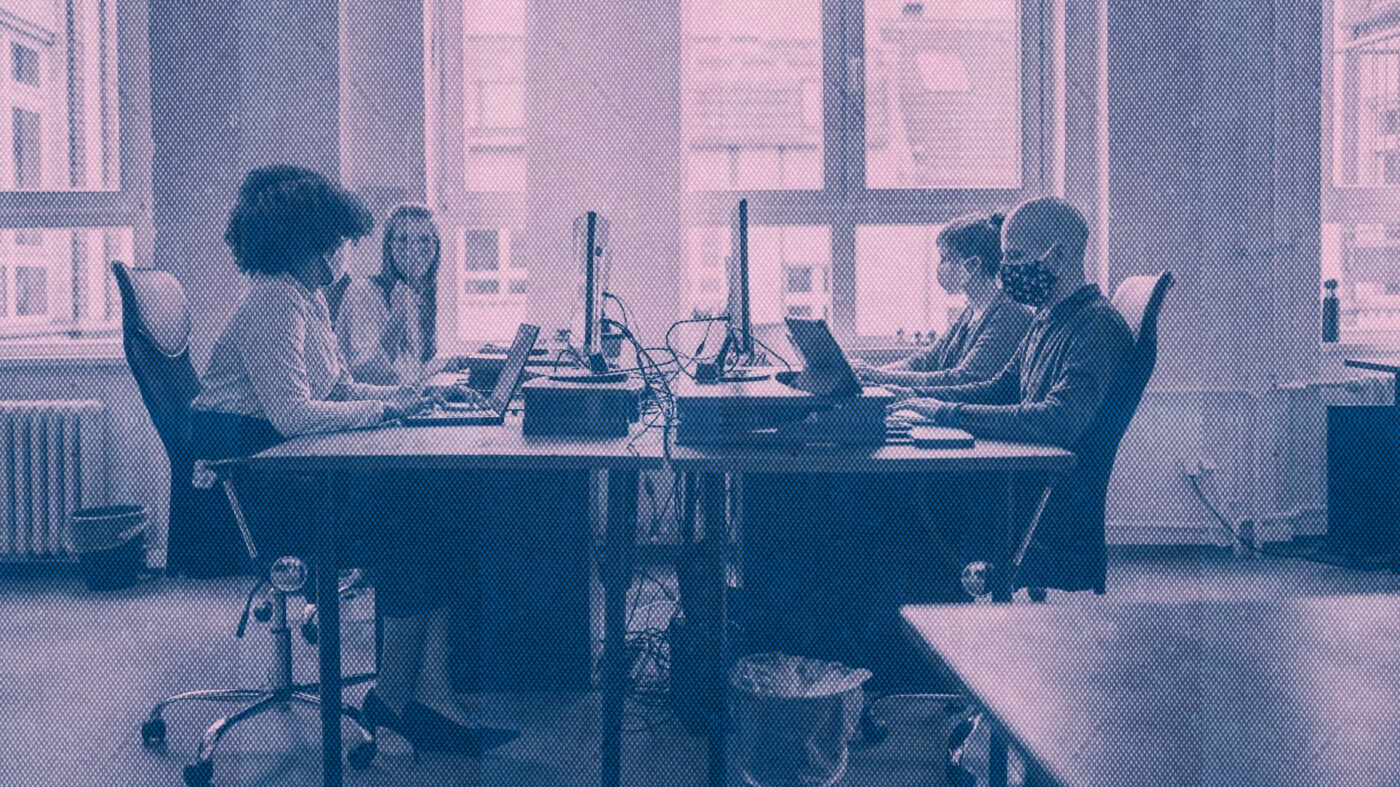 The first step toward creating a company culture that drives the success of your brand is to determine your founding principles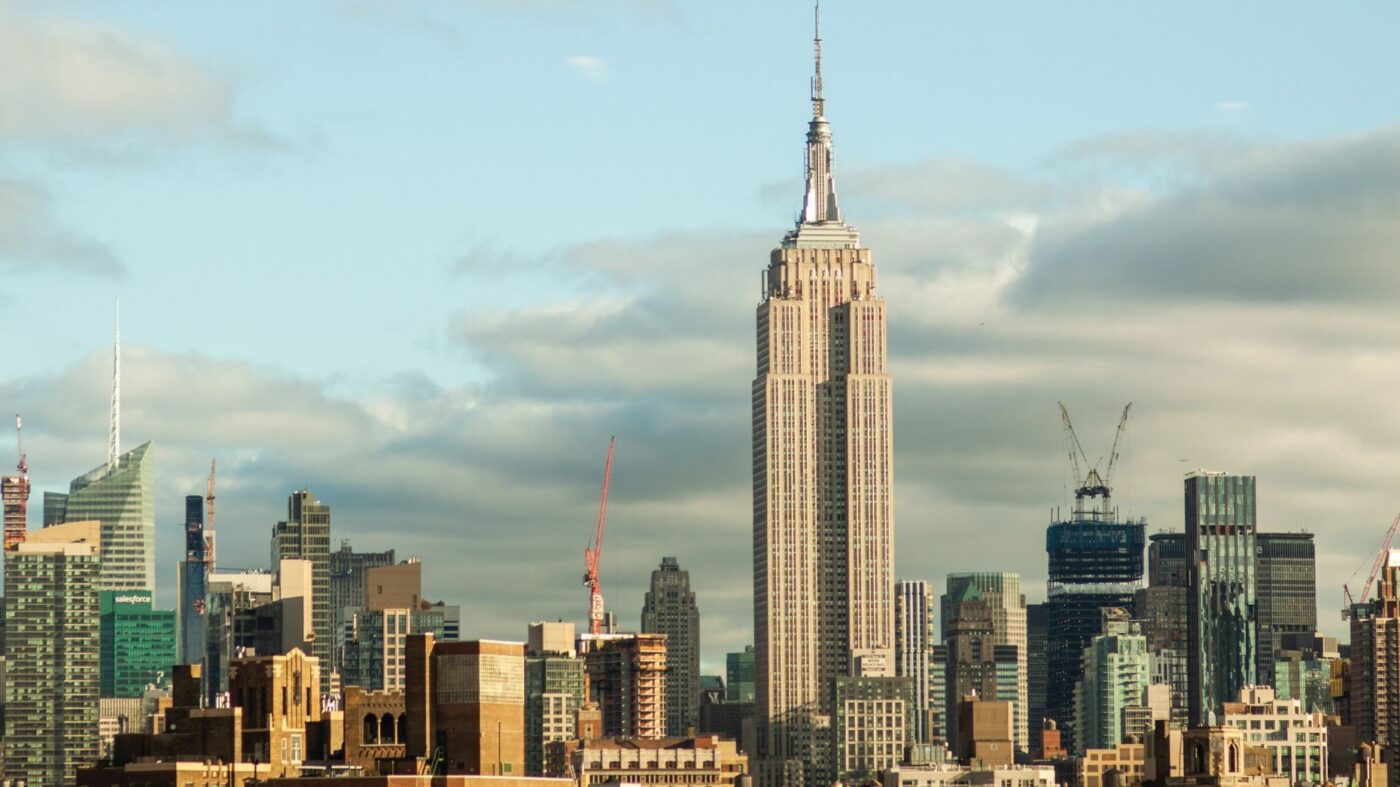 A total of 38 contracts for homes above $4 million were signed in Manhattan last week, a number not seen since 2016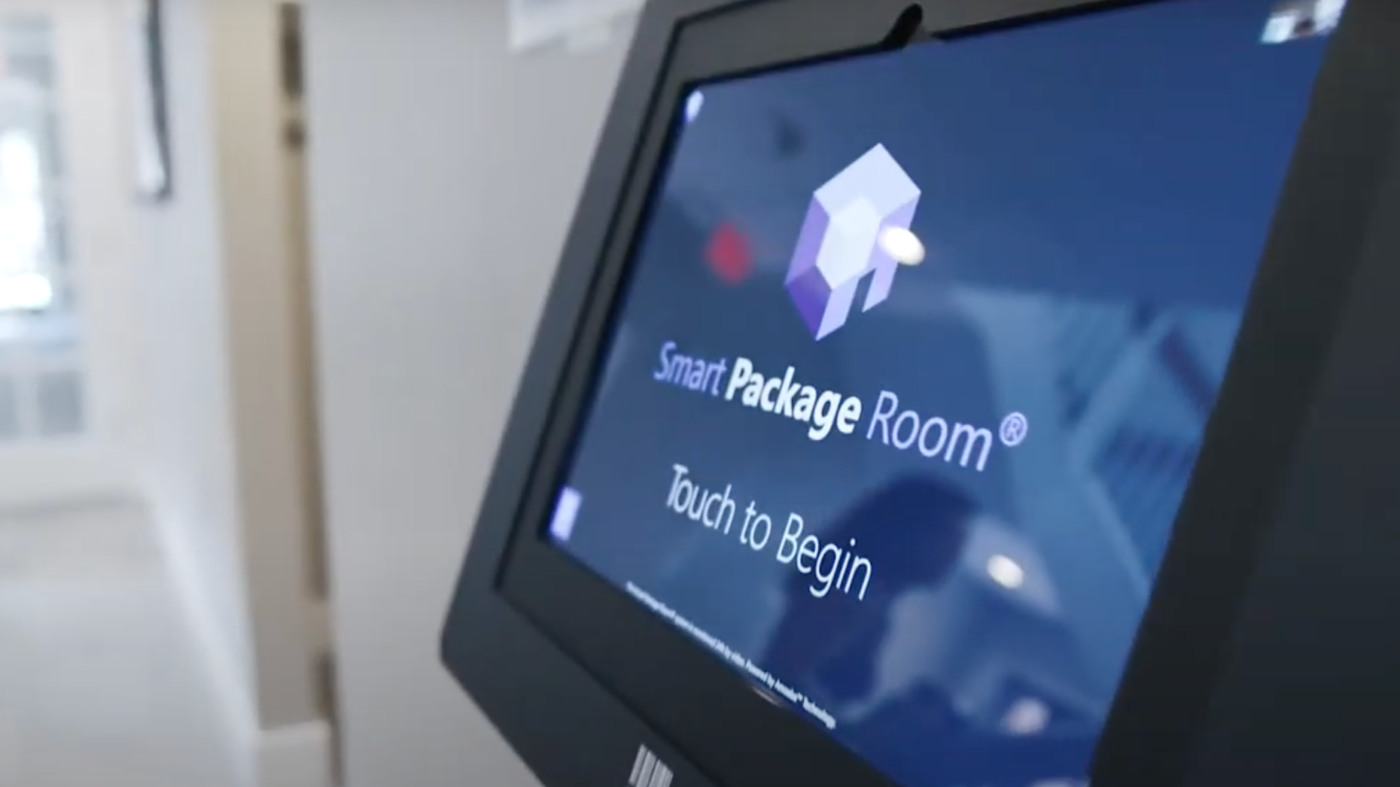 Position Imaging's AI-powered Smart Package Room system is vying to become the hottest new amenity in the luxury residential development space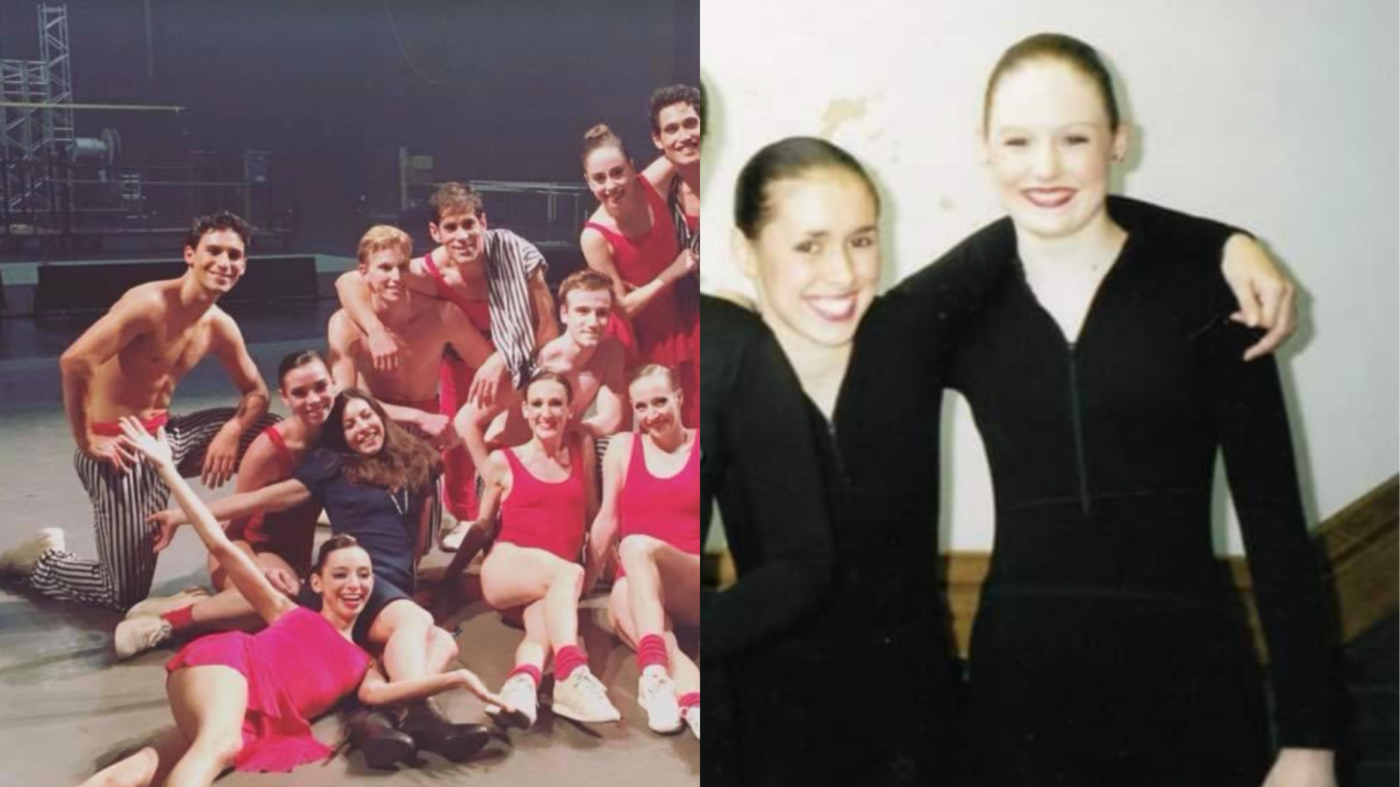 Corcoran Sunshine's Crista Villella and Danika Dorsey discuss how their professional dance careers have helped them become better, more creative sales agents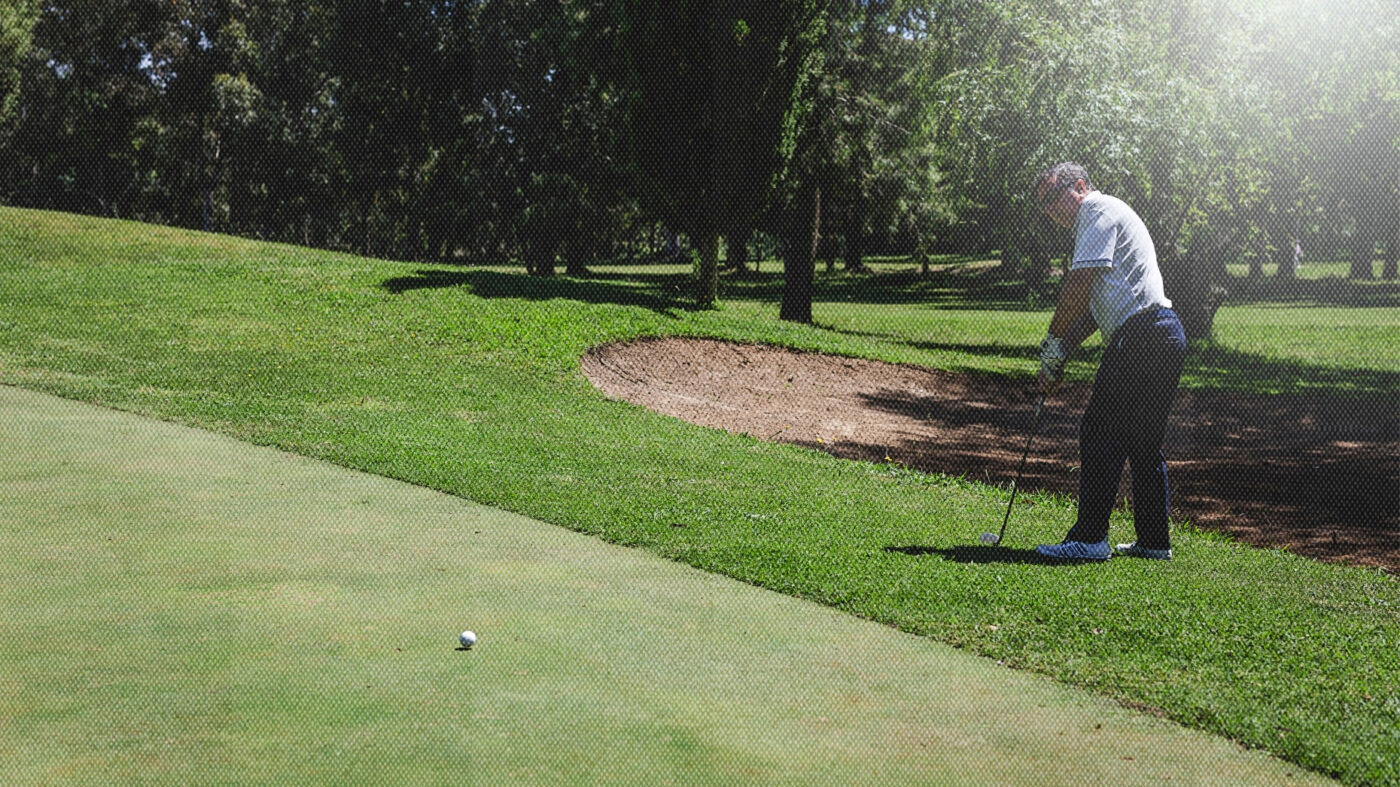 As an agent, if you are advising buyers about these specialized communities, you have to make sure they understand that they're not only purchasing a home but also a lifestyle. Here's what you need to know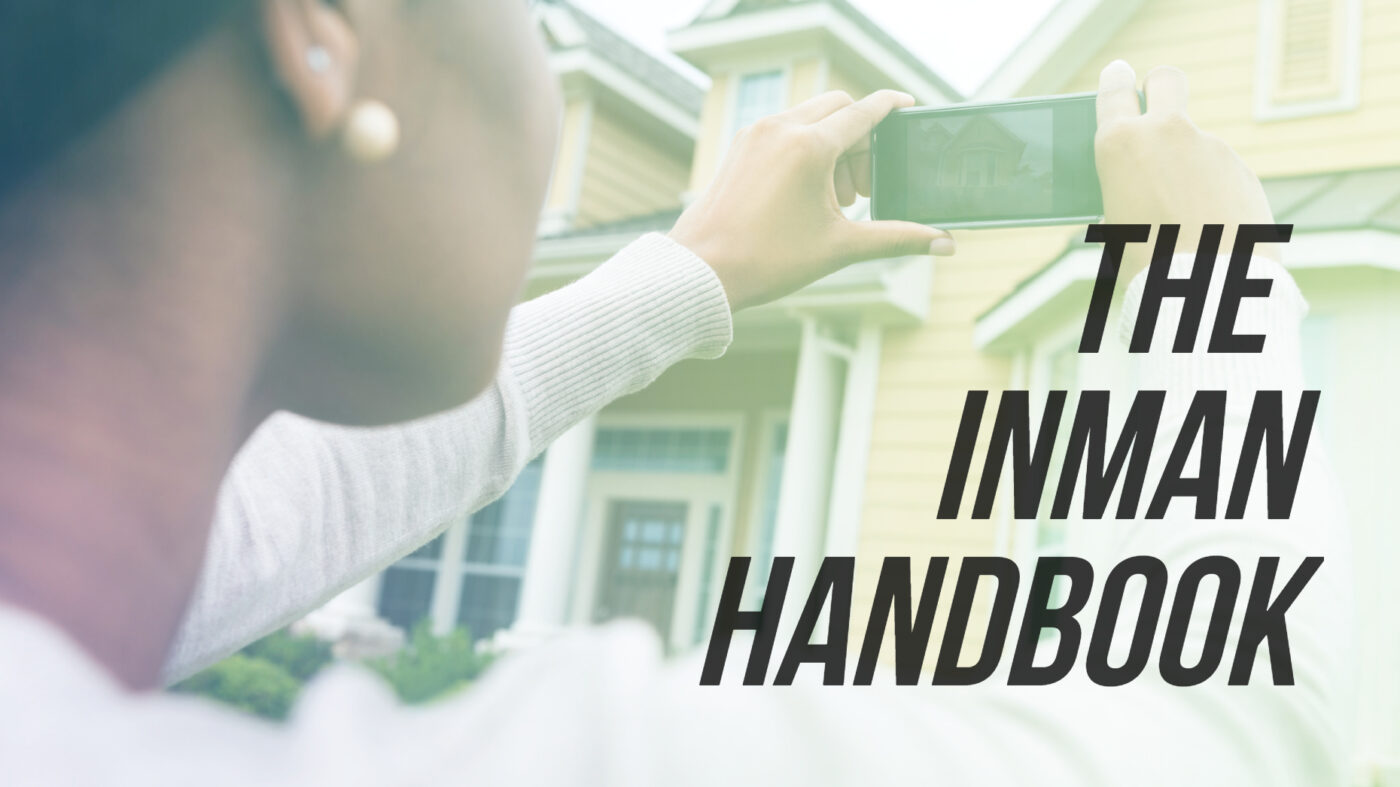 With the evolution of real estate upon us, the Inman Handbook on digital showings is here to help you make sense of this still-evolving, but here-to-stay, property marketing strategy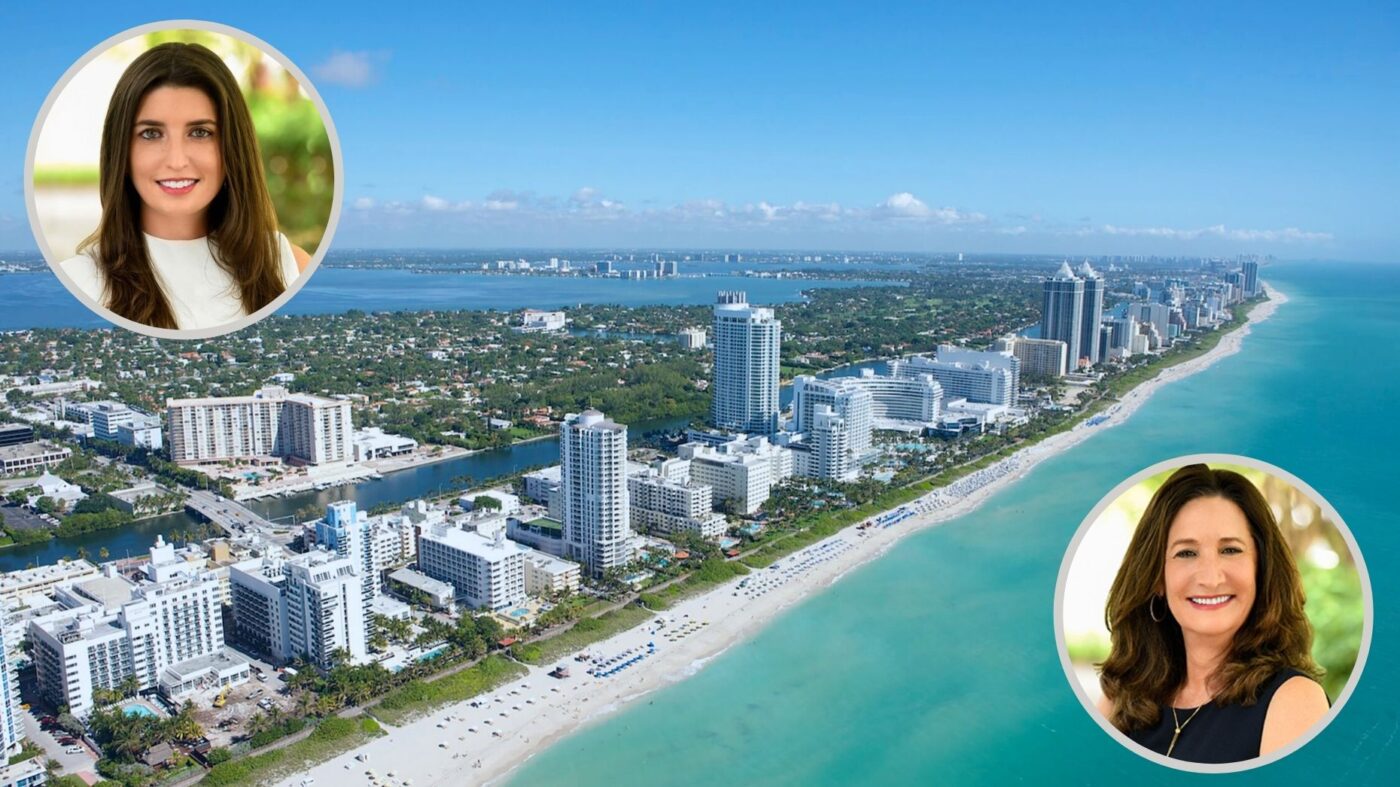 For mother-daughter duo Ida and Minette Schwartz, a focus on relationships informs every aspect of the real estate business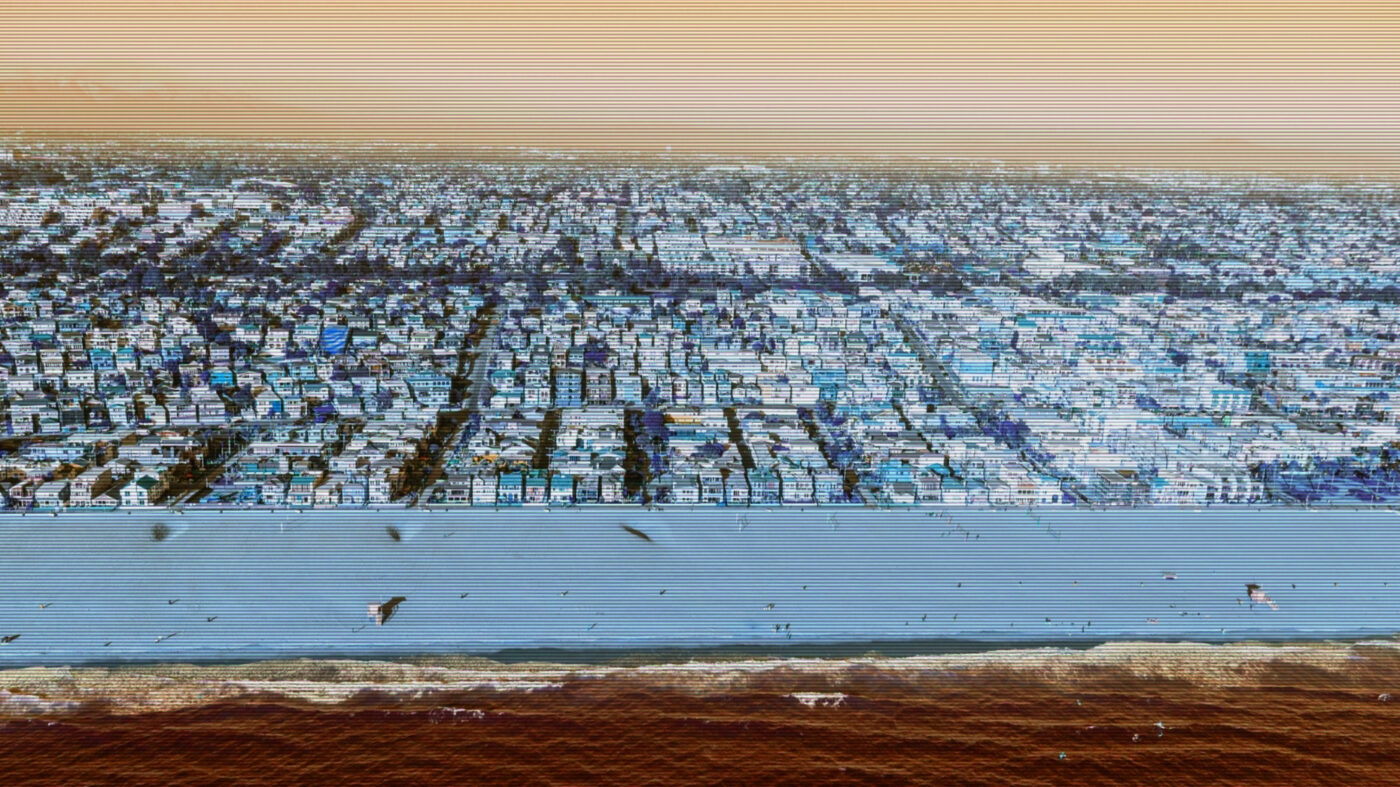 Door-knocking can be an impactful and memorable approach to establishing your name in new areas. So, if you're trying to cultivate your newly minted brand, here are a few tips to help you drum up new business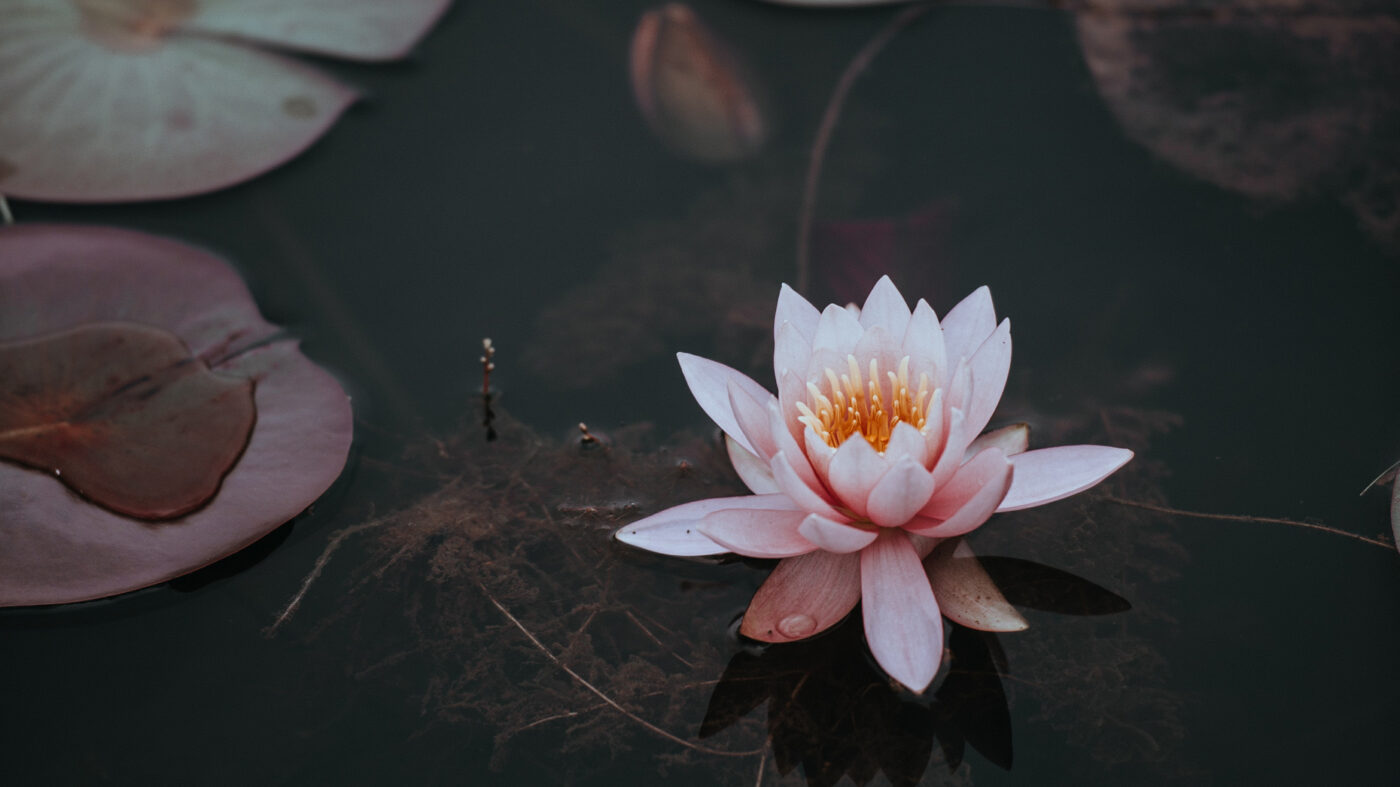 Establishing a successful marketing strategy is all about having a clear vision and a plan that can be executed effectively while differentiating your brand from the competition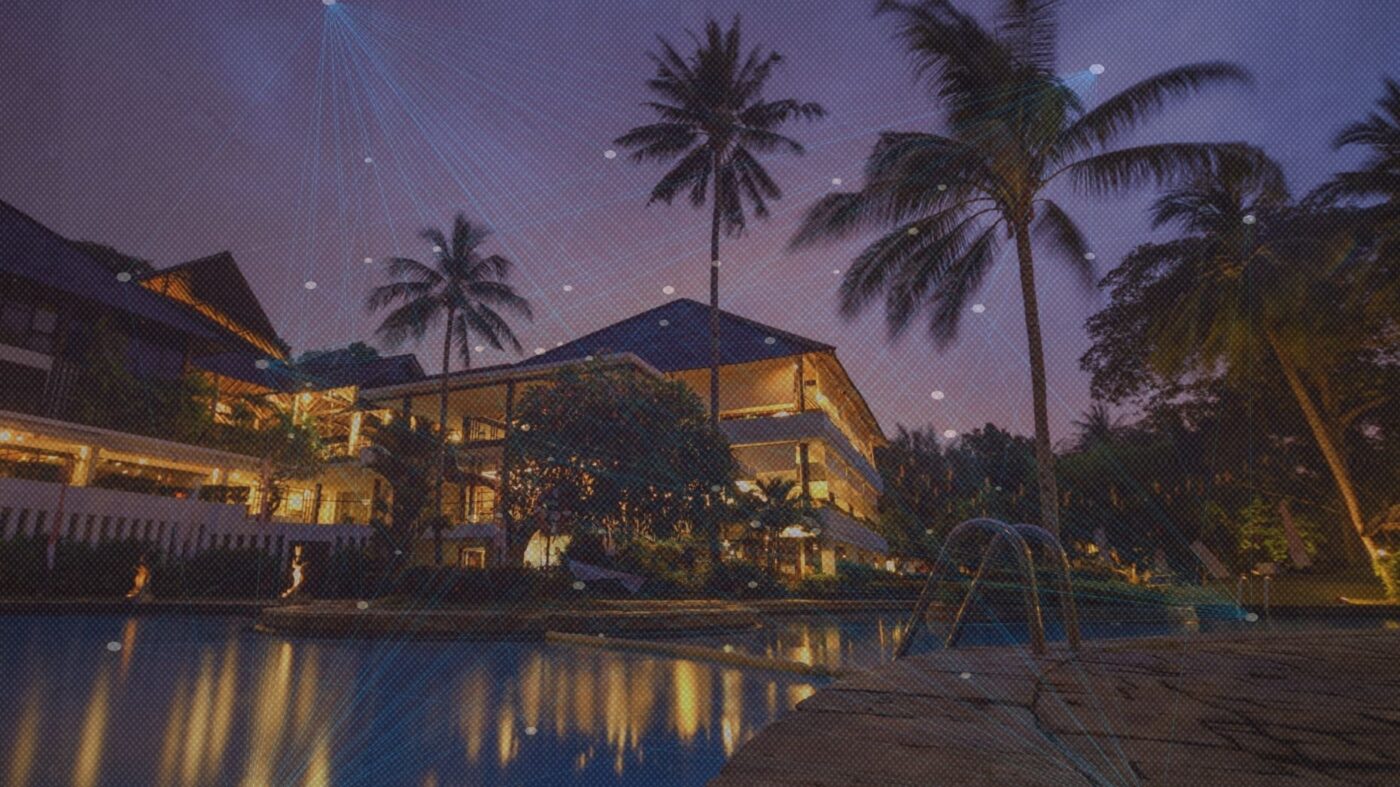 Opinion
These three tech trends allow luxury agents to give their clients a better experience, which is why they will change the face of real estate in 2021 and beyond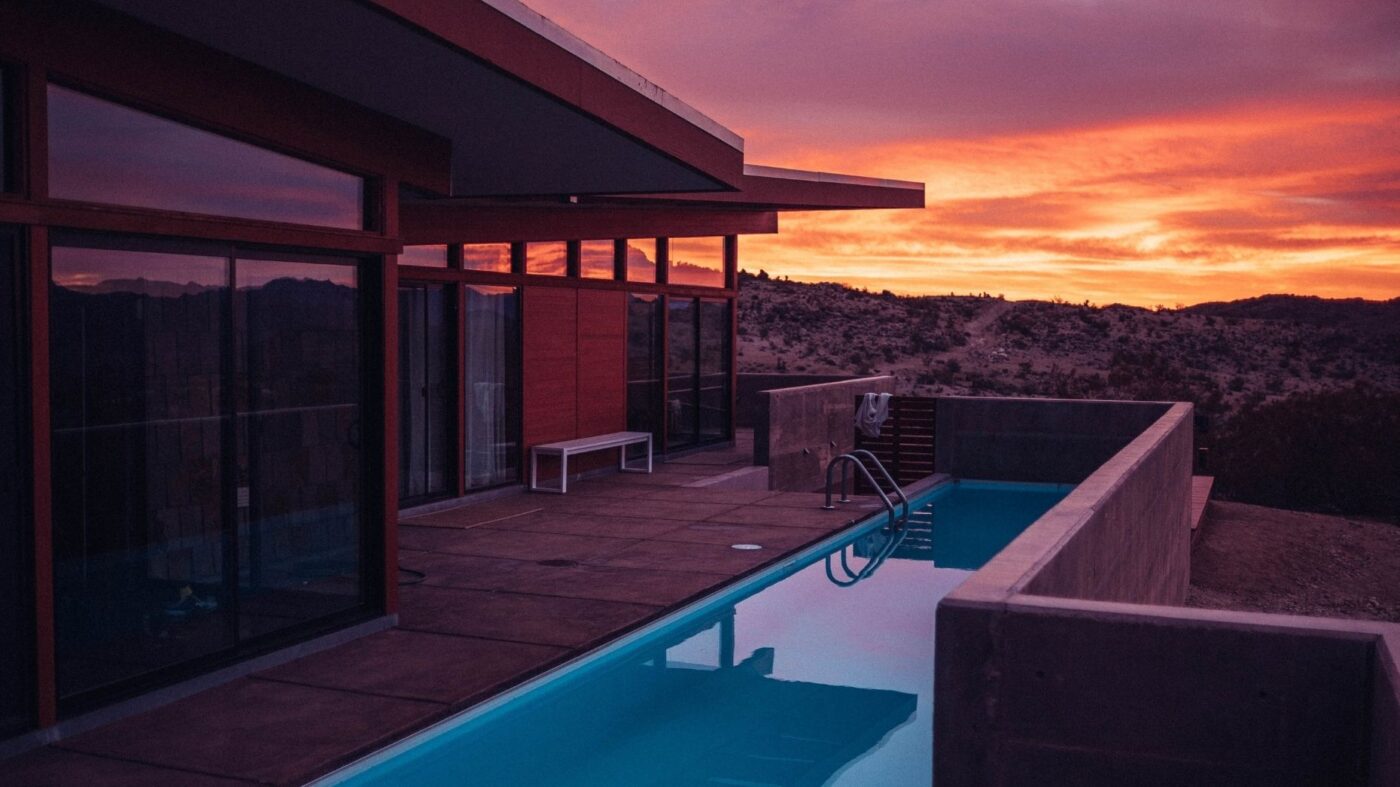 Homes priced over $1M made up 10.8% of all saved searches on Redfin.com in January, up from 8.5% the previous year, and the highest point this figure has reached since 2017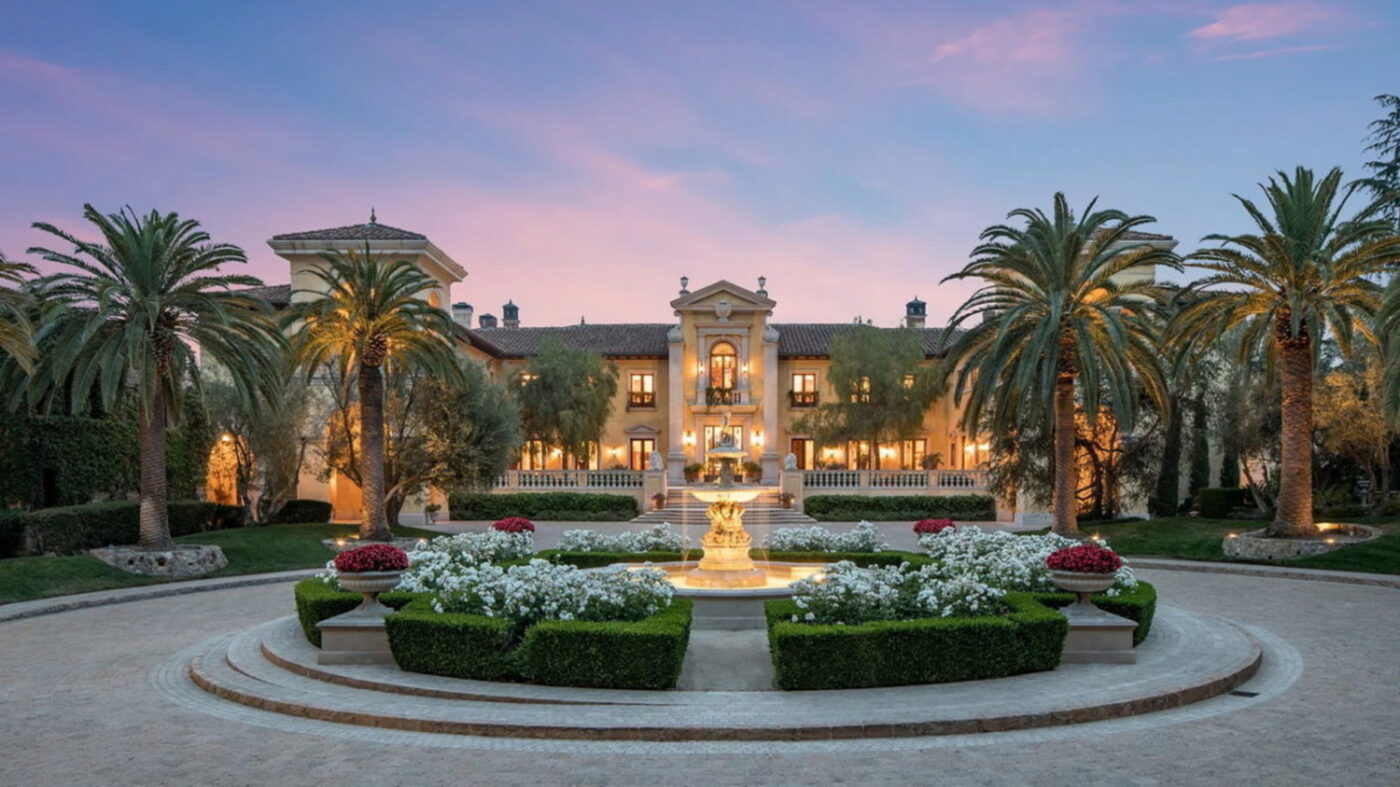 Previously listed at $165M, the 28,000-square-foot estate known as Villa Firenze had lingered on the market for more than 2 years before its owner put it on the auction block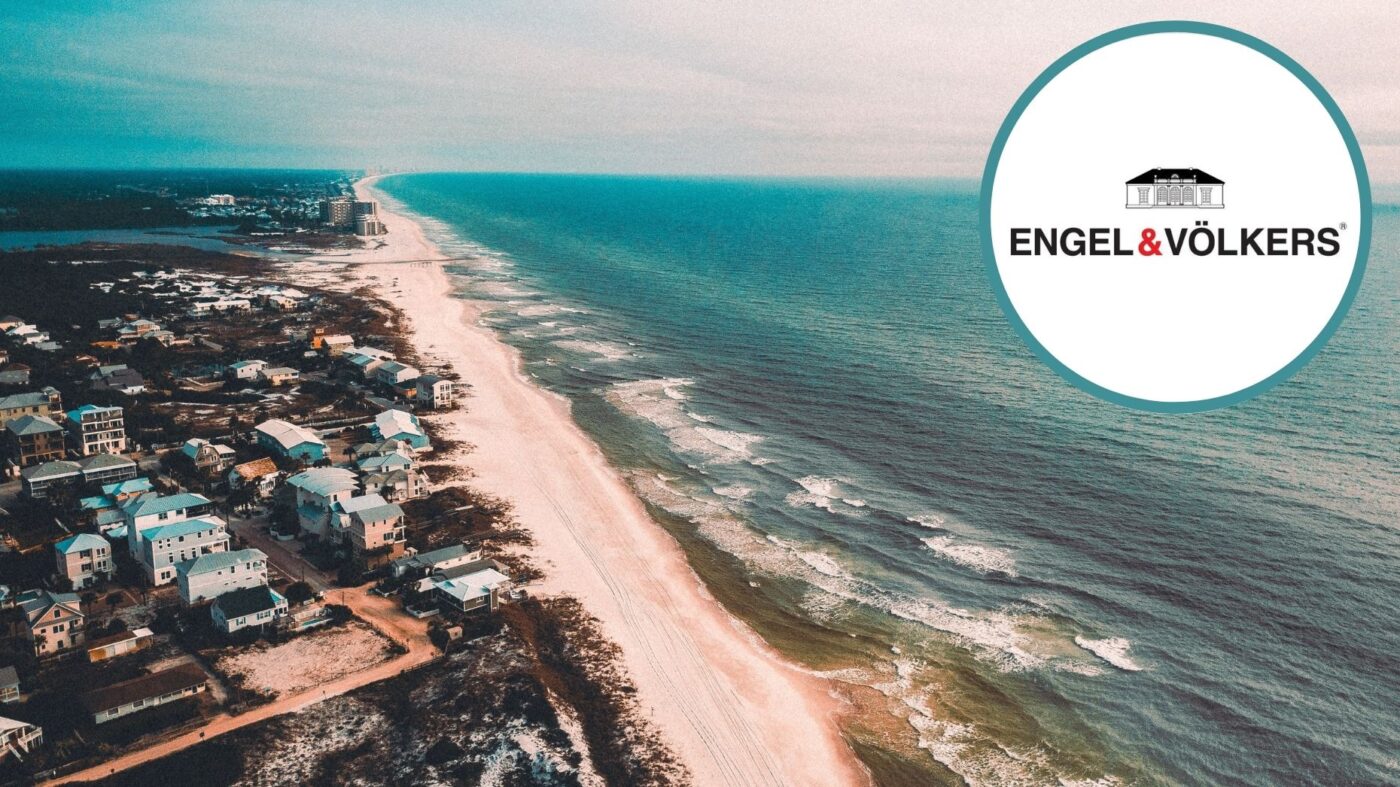 The global brokerage posted $32B in transaction volume last year, with the Americas market increasing production by 38.4%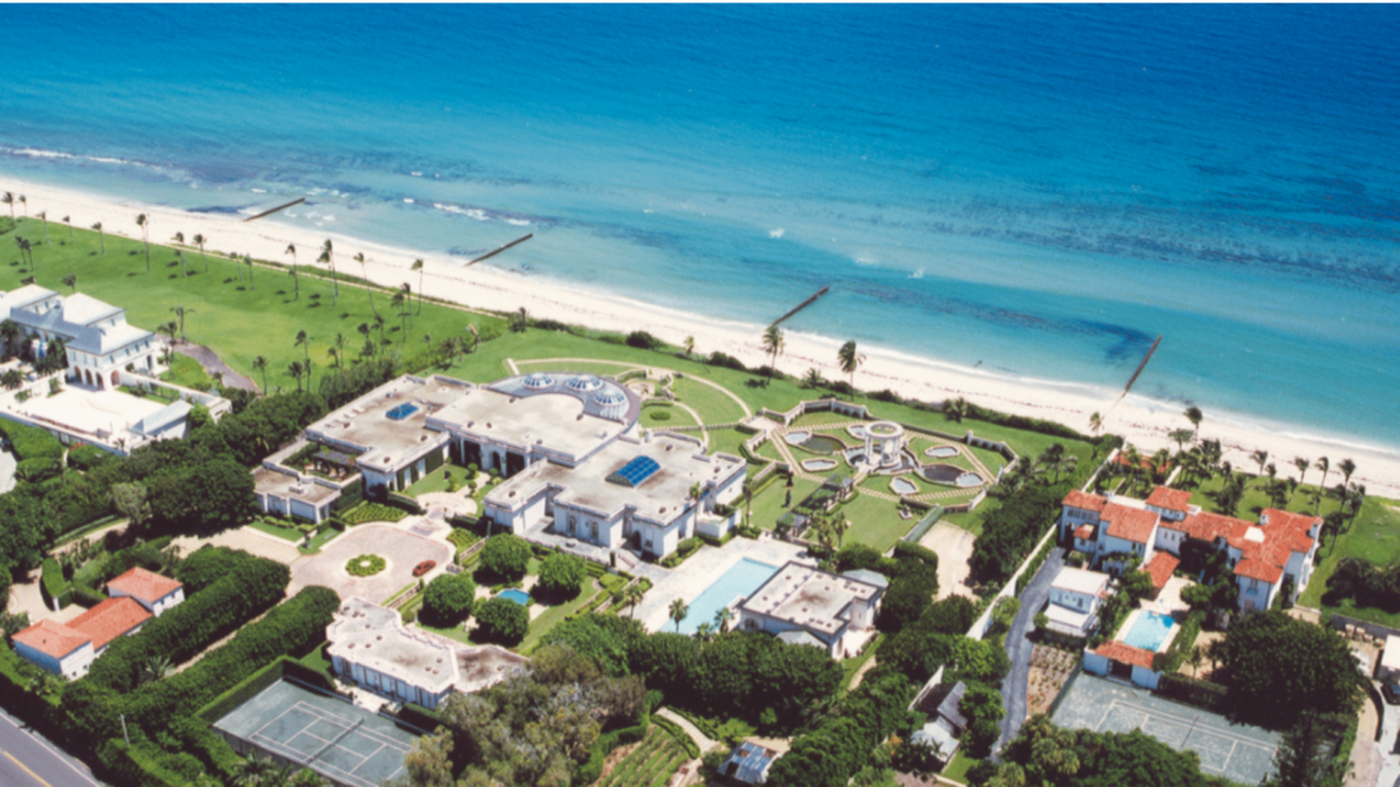 The 61,744-square-foot estate sold by Trump in 2008 was later divided into three separate lots, one of which now holds the second priciest single-family home ever sold in the US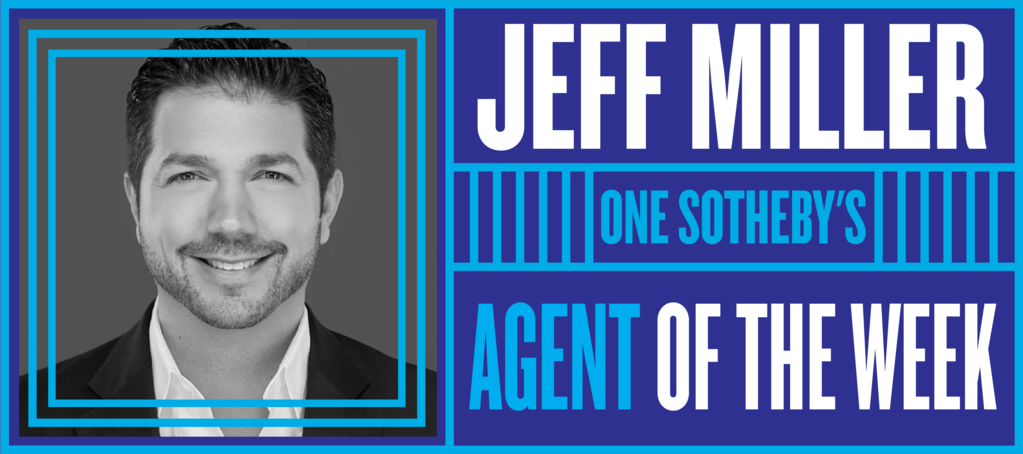 ONE Sotheby's International Realty agent Jeff Miller shares how a summer job at 10 years old sparked a stellar real estate career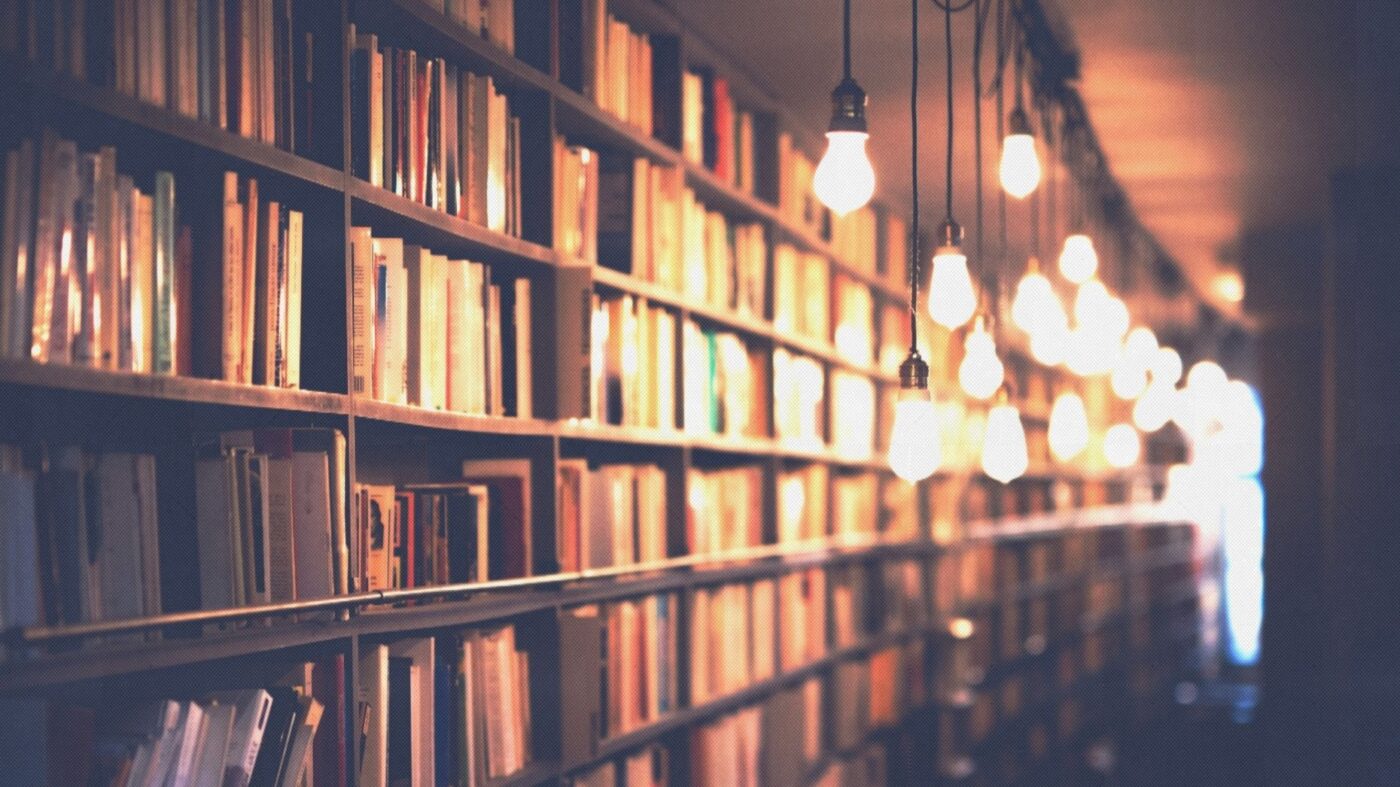 Opinion
Fill your mind with uplifting material, and you'll feel positive and motivated all year long. If you haven't already read these books, add them to your 2021 reading list immediately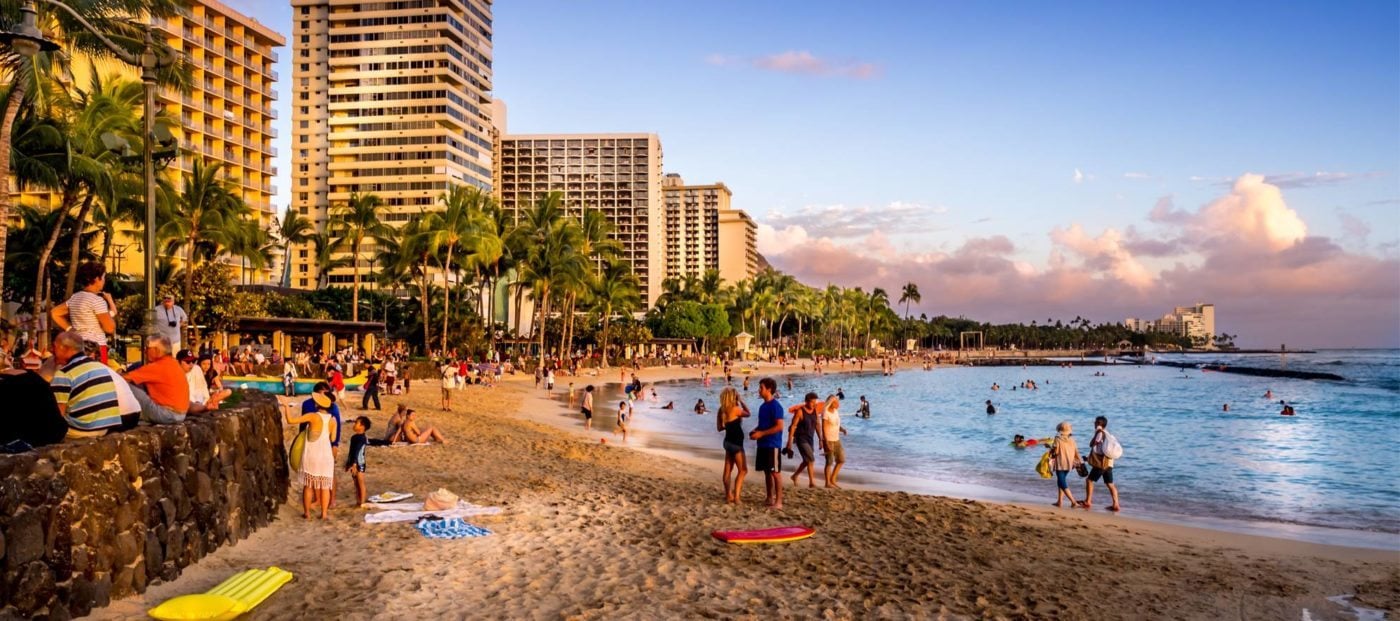 The luxury brokerage now has an ownership stake and a seat on the board of directors of the exclusive real estate network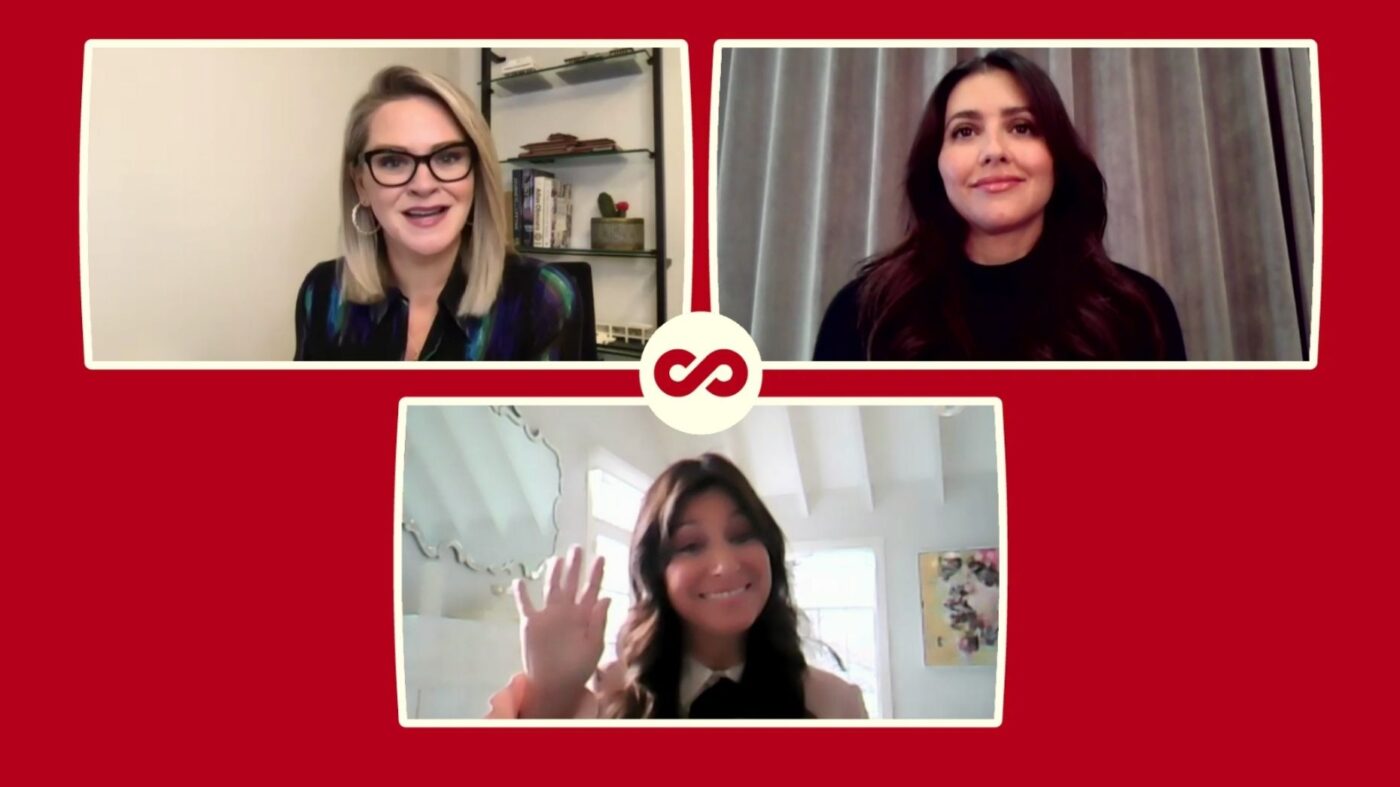 High-earning luxury brokers Rayni Williams and Dawn McKenna shared the keys to success at Connect. Here, watch the entire video as a special Select subscriber benefit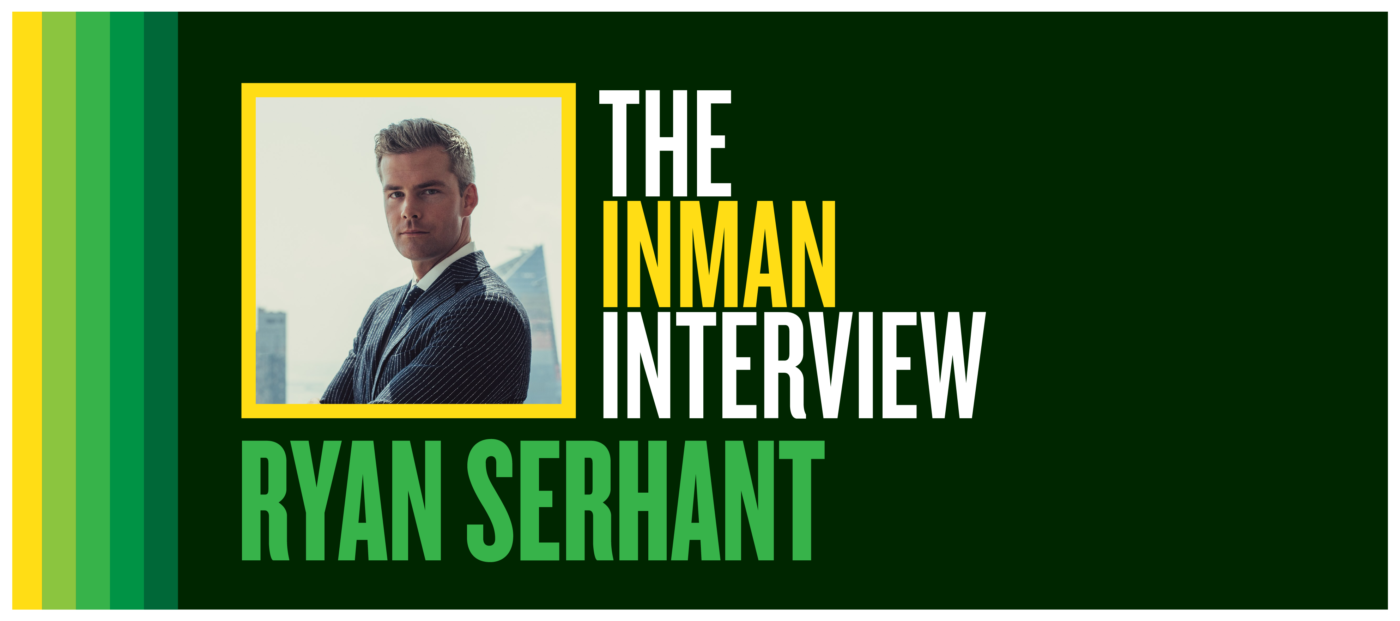 The 'Million Dollar Listing New York' star's second book, 'Big Money Energy,' hit shelves on Tuesday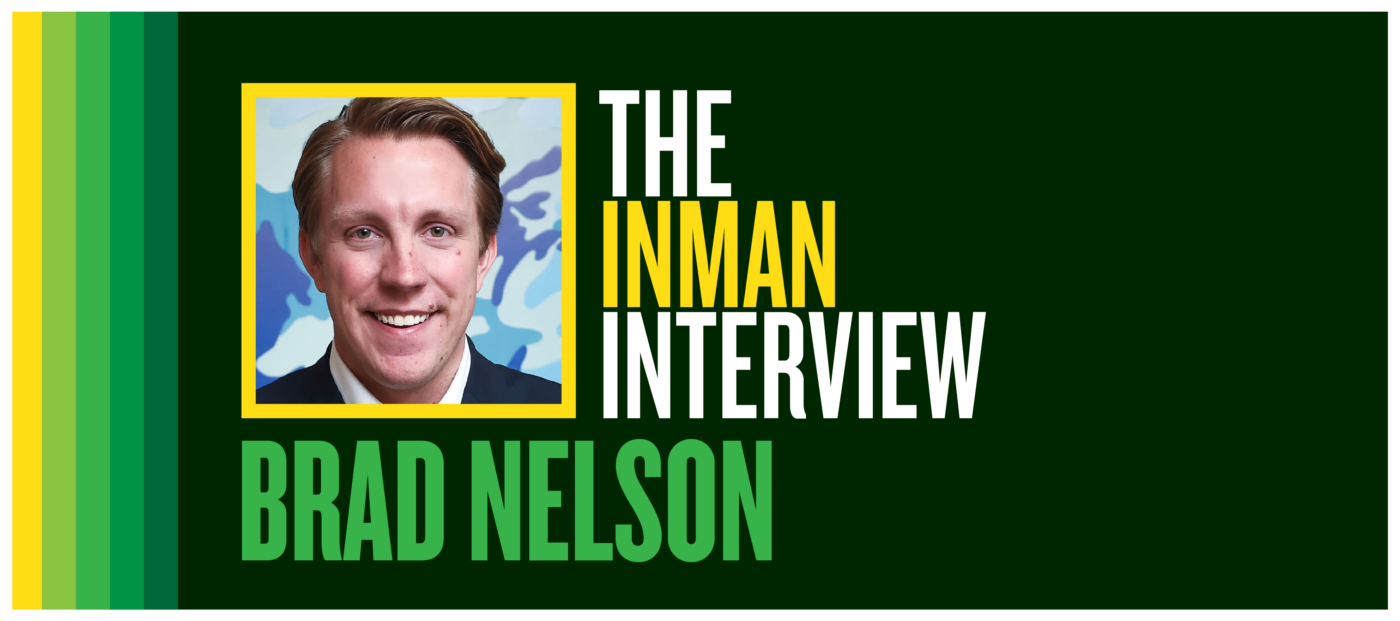 Sotheby's International Realty CMO Brad Nelson shares the top insights from the brokerage's 2021 Luxury Outlook report and what challenges lie ahead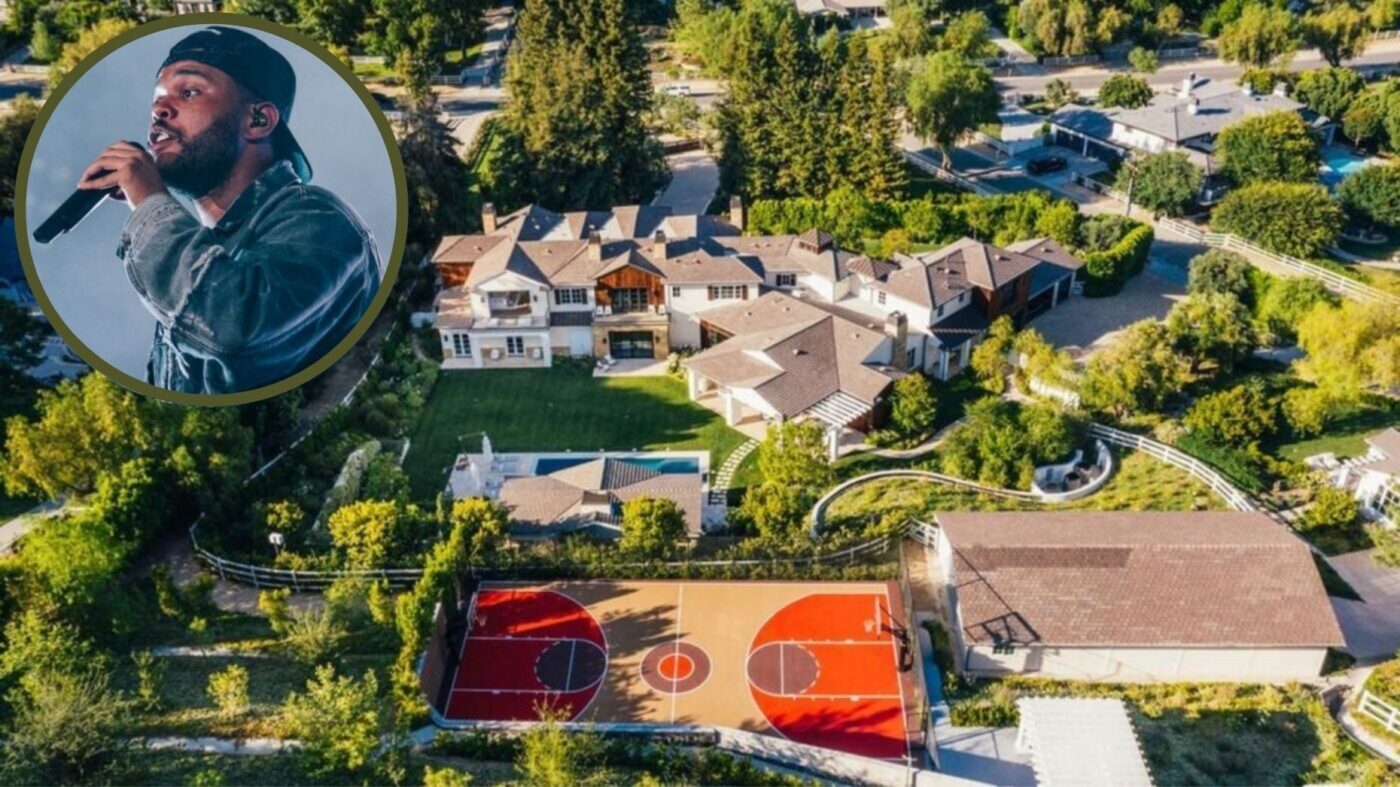 The entertainer, whose real name is Abel Tesfaye, originally listed the property in June 2020 for $25M, but dropped the price by $3M in December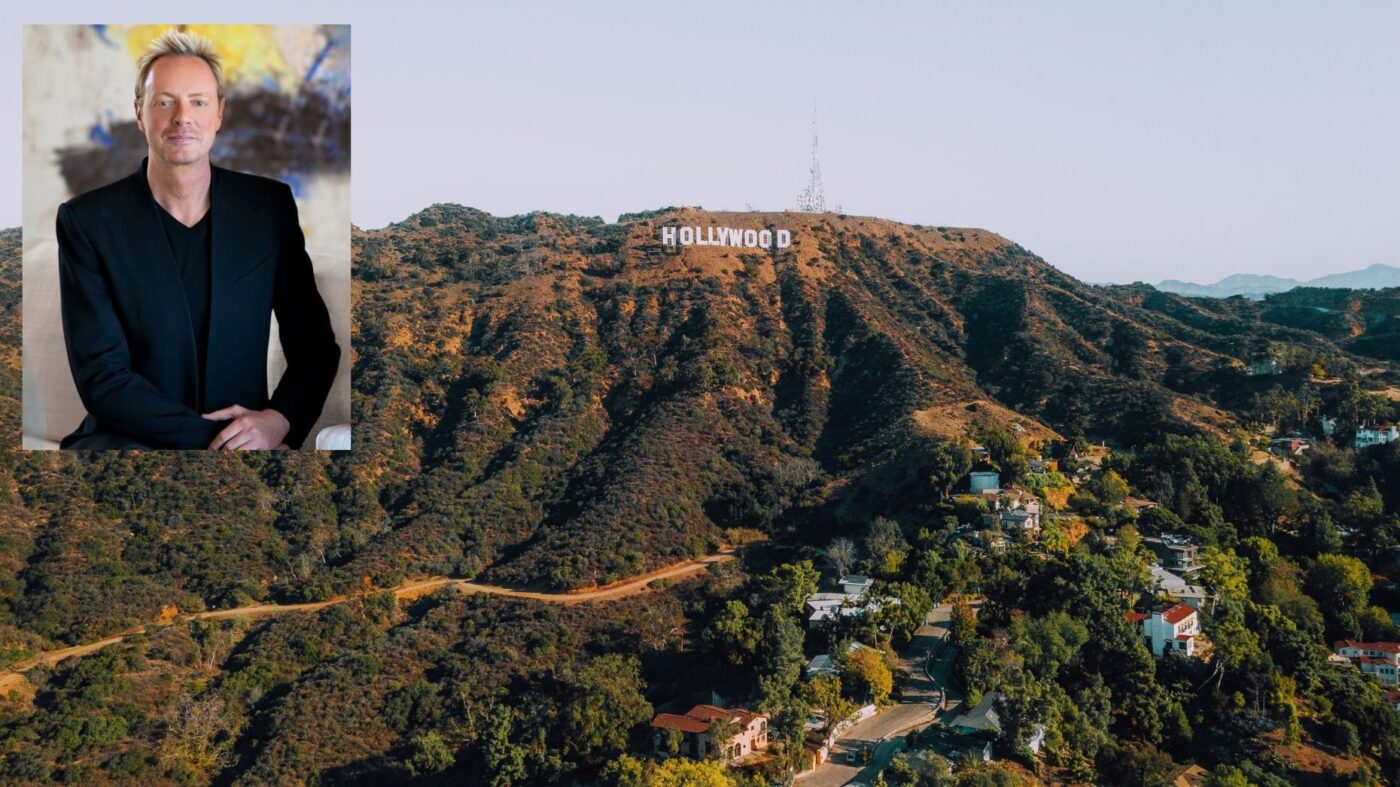 The luxury broker known for his star-studded clients, including the Kardashians, has moved his 11-person team from Compass to Beverly Hills-based Hilton & Hyland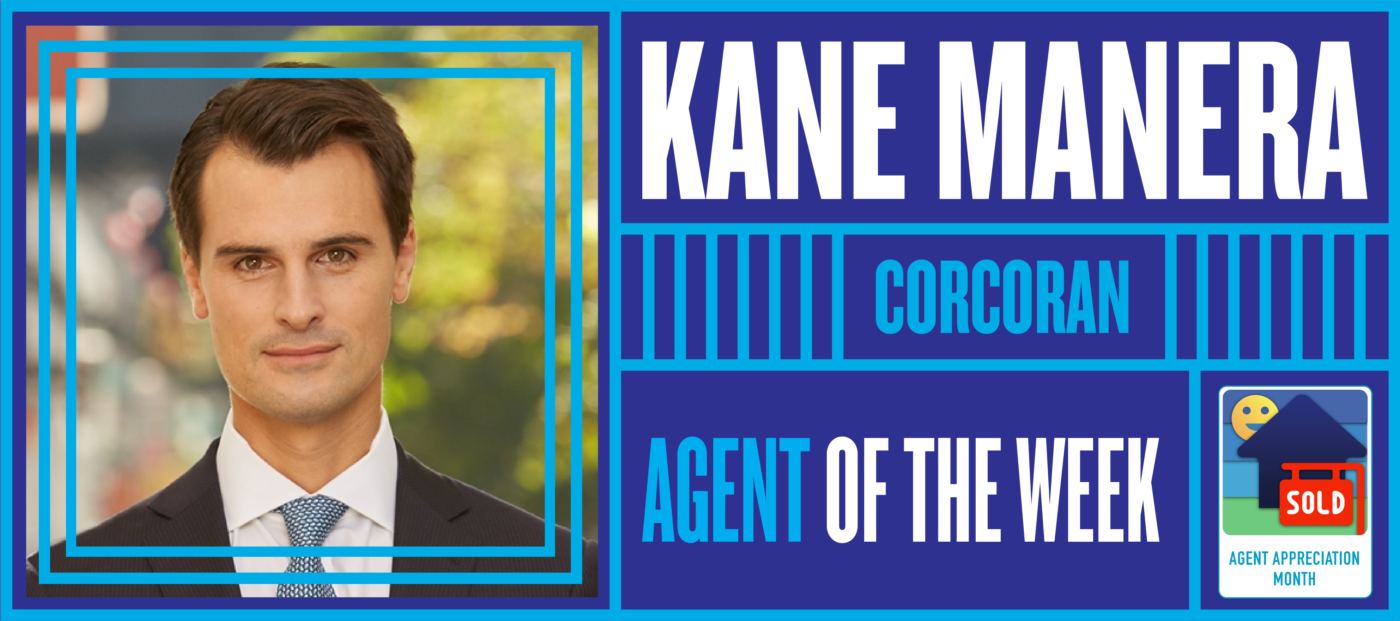 Corcoran agent Kane Manera shared his journey from the soap operas to the top of New York City's luxury real estate market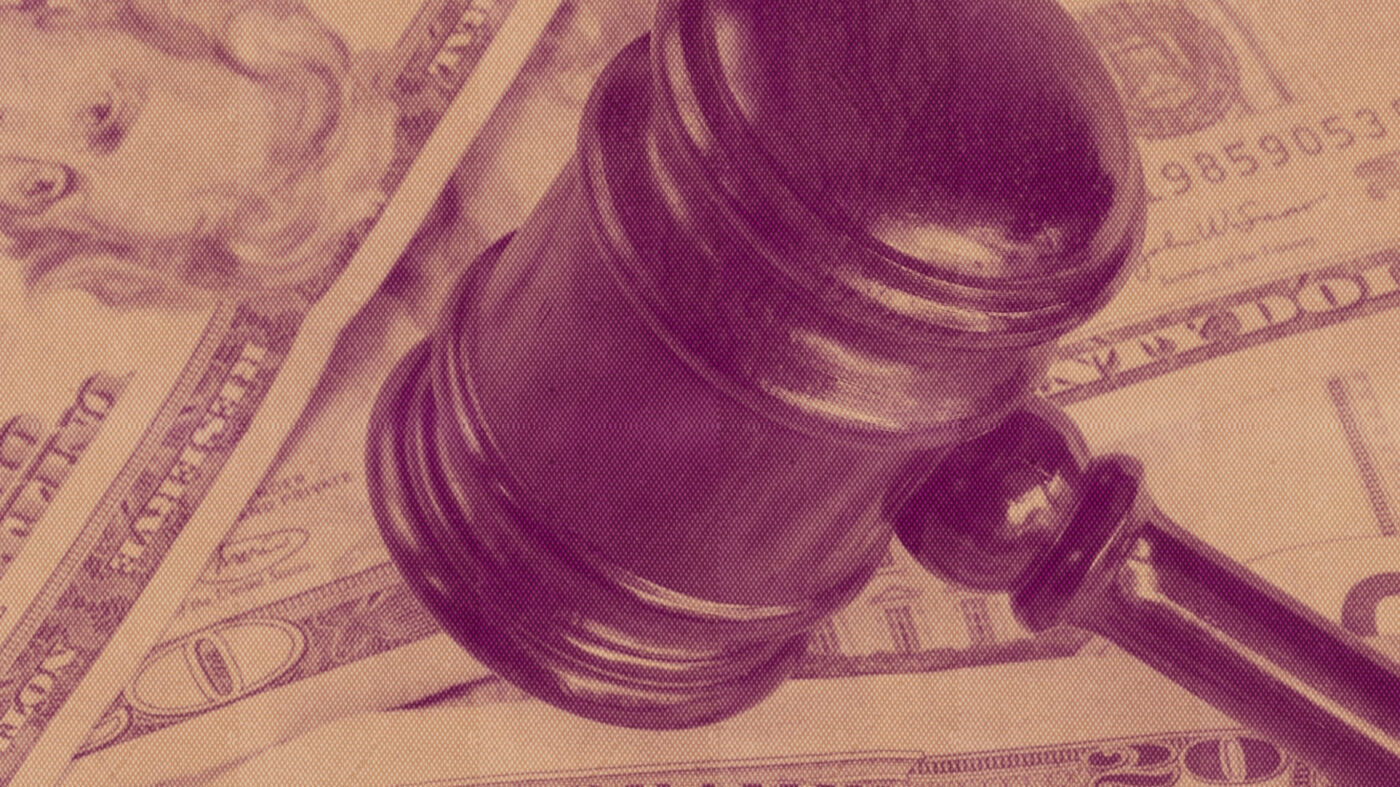 Real estate has been good to everyone last year, so now's the time to think about investing in communities that mean something to you. Here's how you can align yourself with a charitable cause and win clients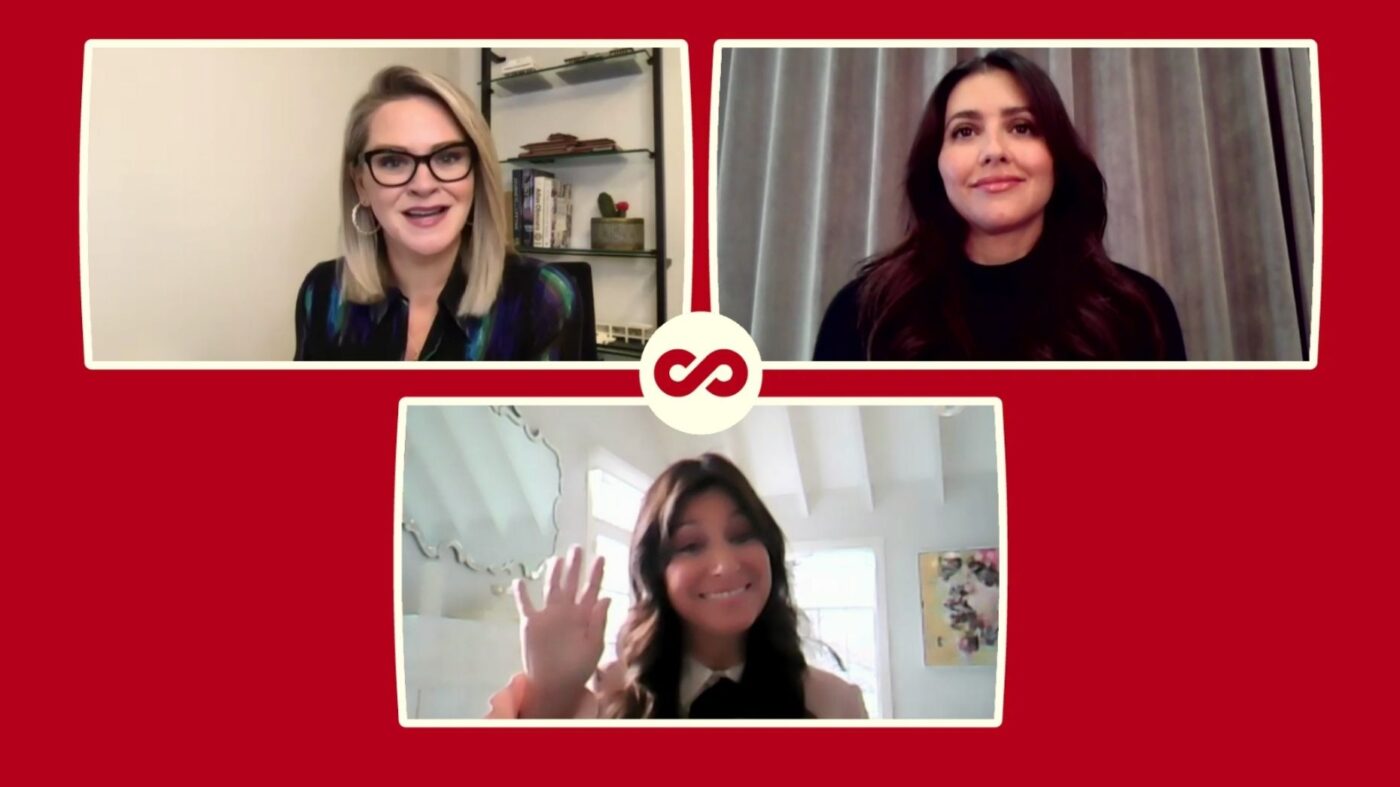 High-earning luxury brokers Rayni Williams and Dawn McKenna shared the keys to their success during Inman Connect Thursday, with Williams telling attendees, 'If you don't work 24/7, you're just not going to be great'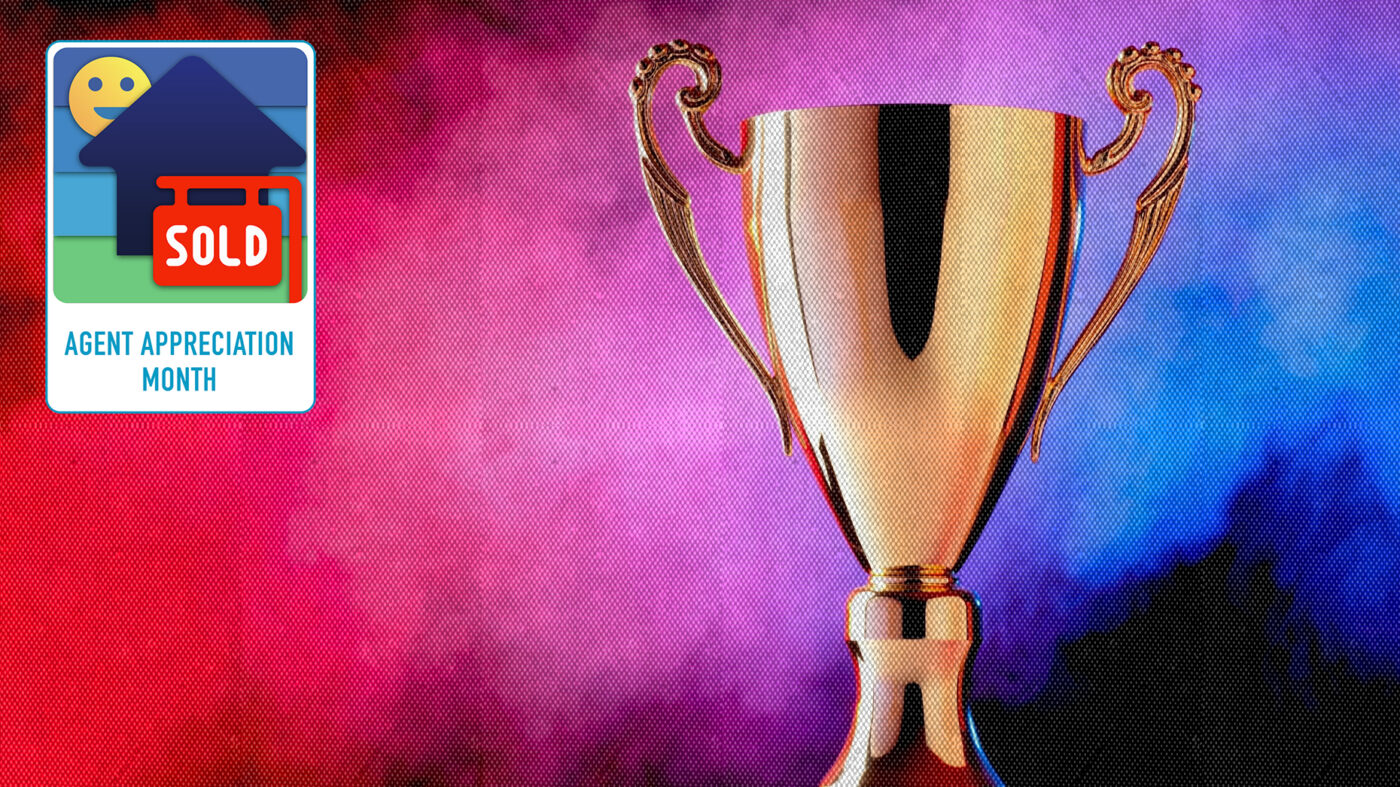 Recognizing agents for their hard work is a good tactic for creating a culture that's conducive to success. Here are a few ways to celebrate your agents' wins and accomplishments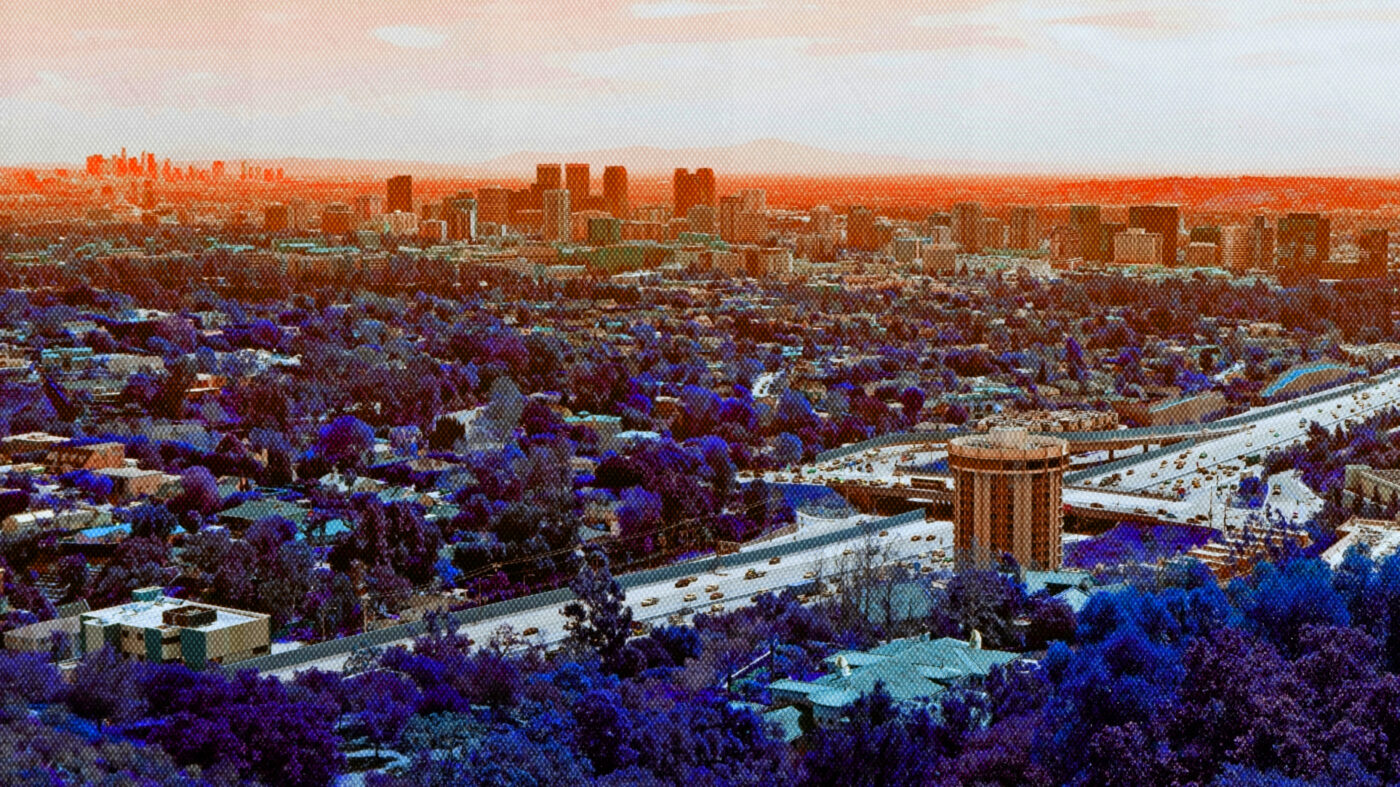 Building a real estate business from the ground up can be exciting, but it's also quite the undertaking. Knowing the proper steps to take can make all the difference, so here's a quick list to get you started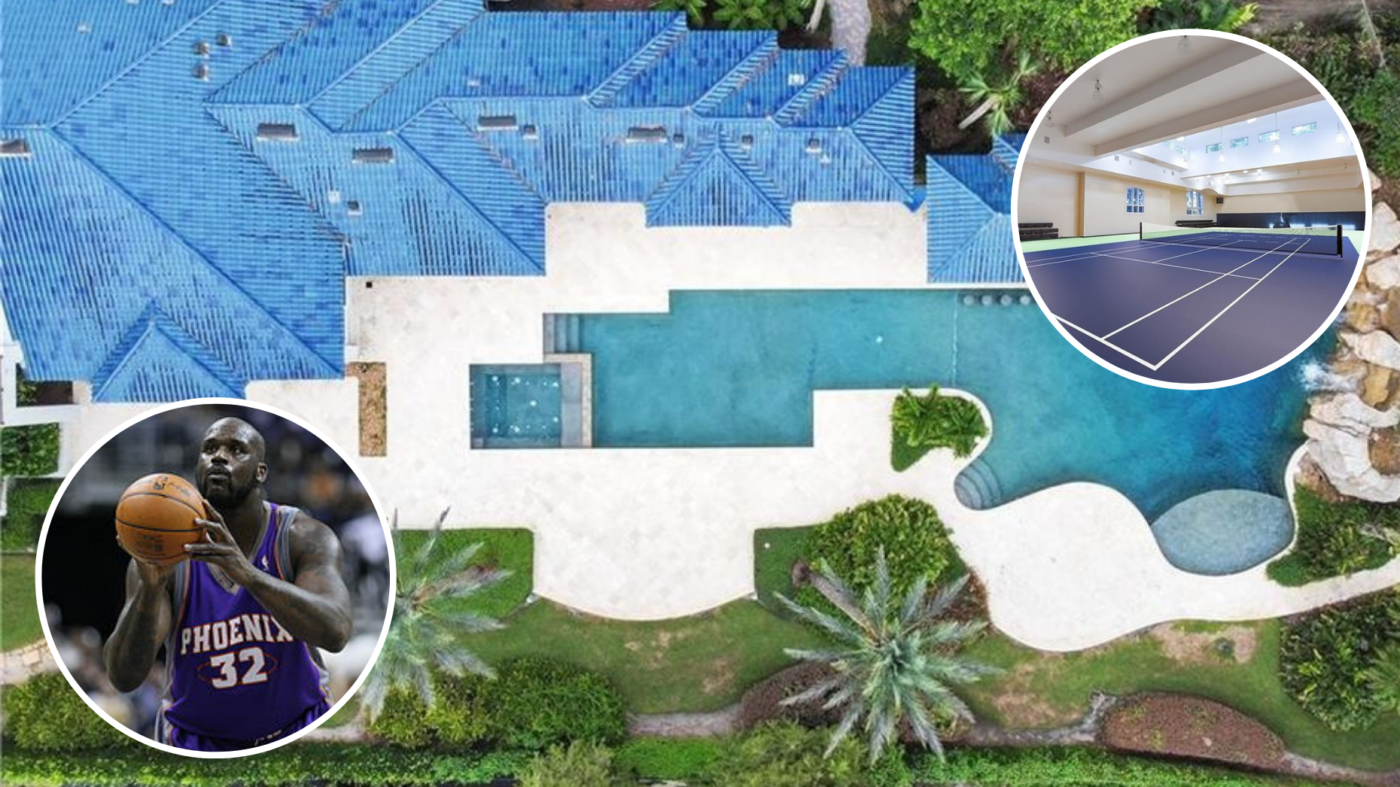 The 31,000-square-foot complex that O'Neal bought in 1993 was first listed for $28M in 2018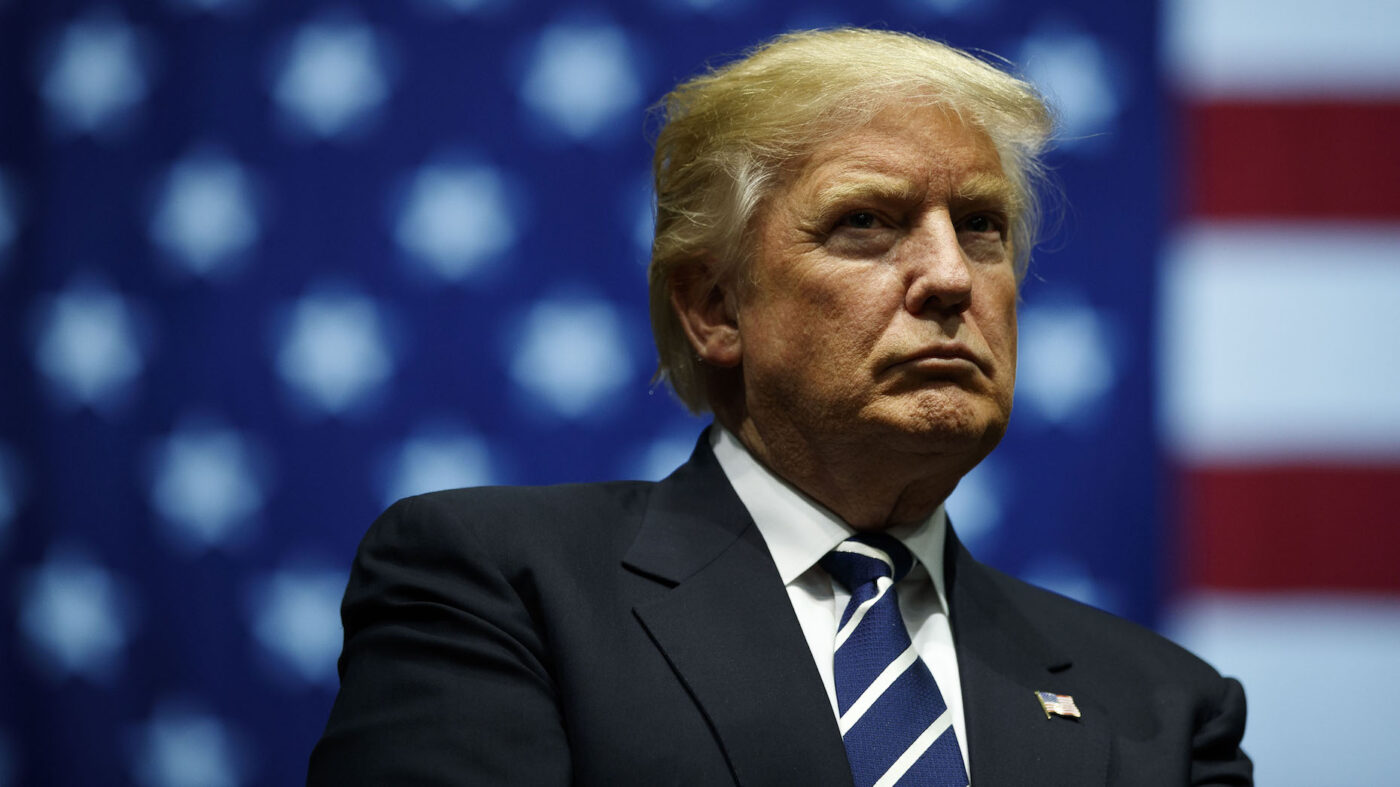 The Trump Plaza Palm Beach condominium board unanimously agreed to change the building's name on Tuesday, after a year of protests and upheaval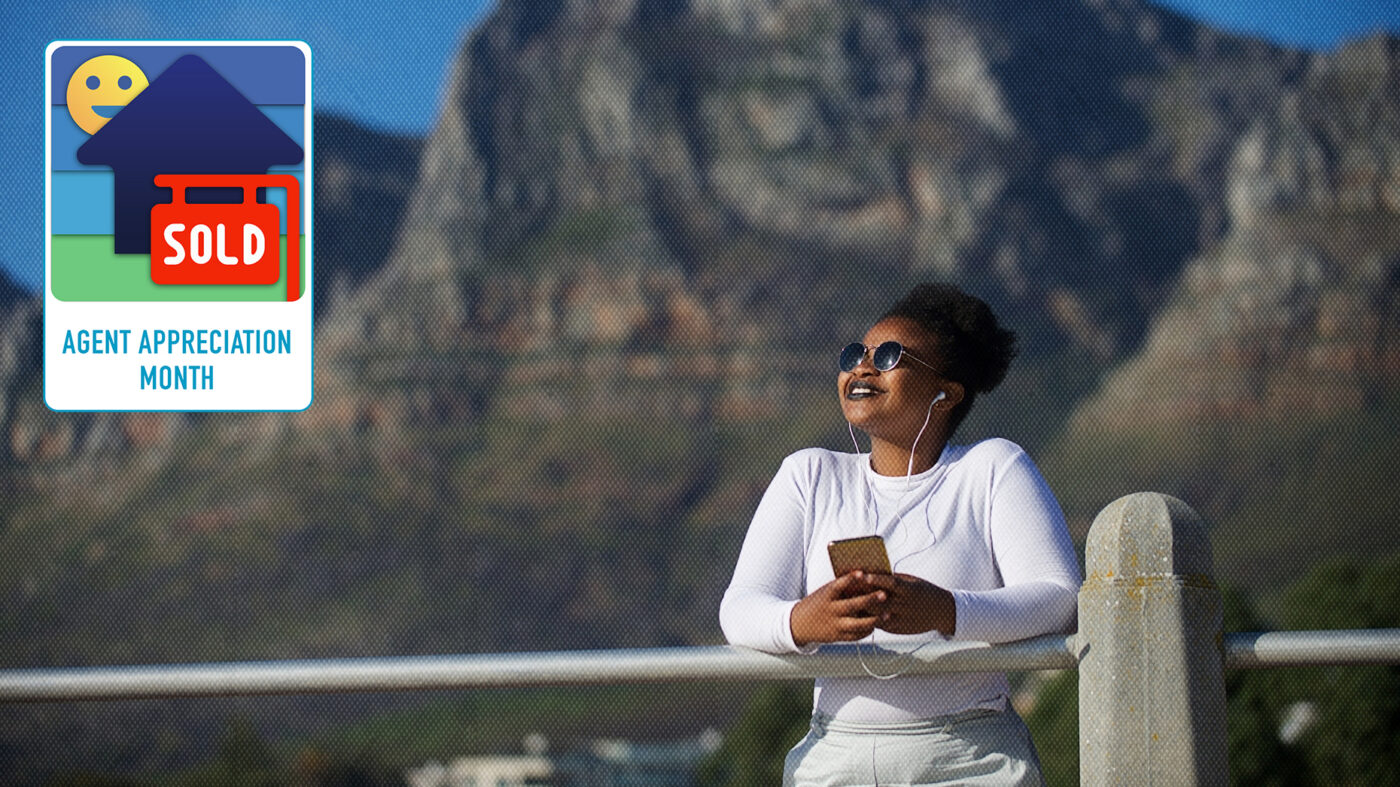 Podcasts are an easy way of injecting inspiration into your everyday life. Here are a handful of podcasts that can serve as great pick-me-ups throughout your day — especially when motivation runs dry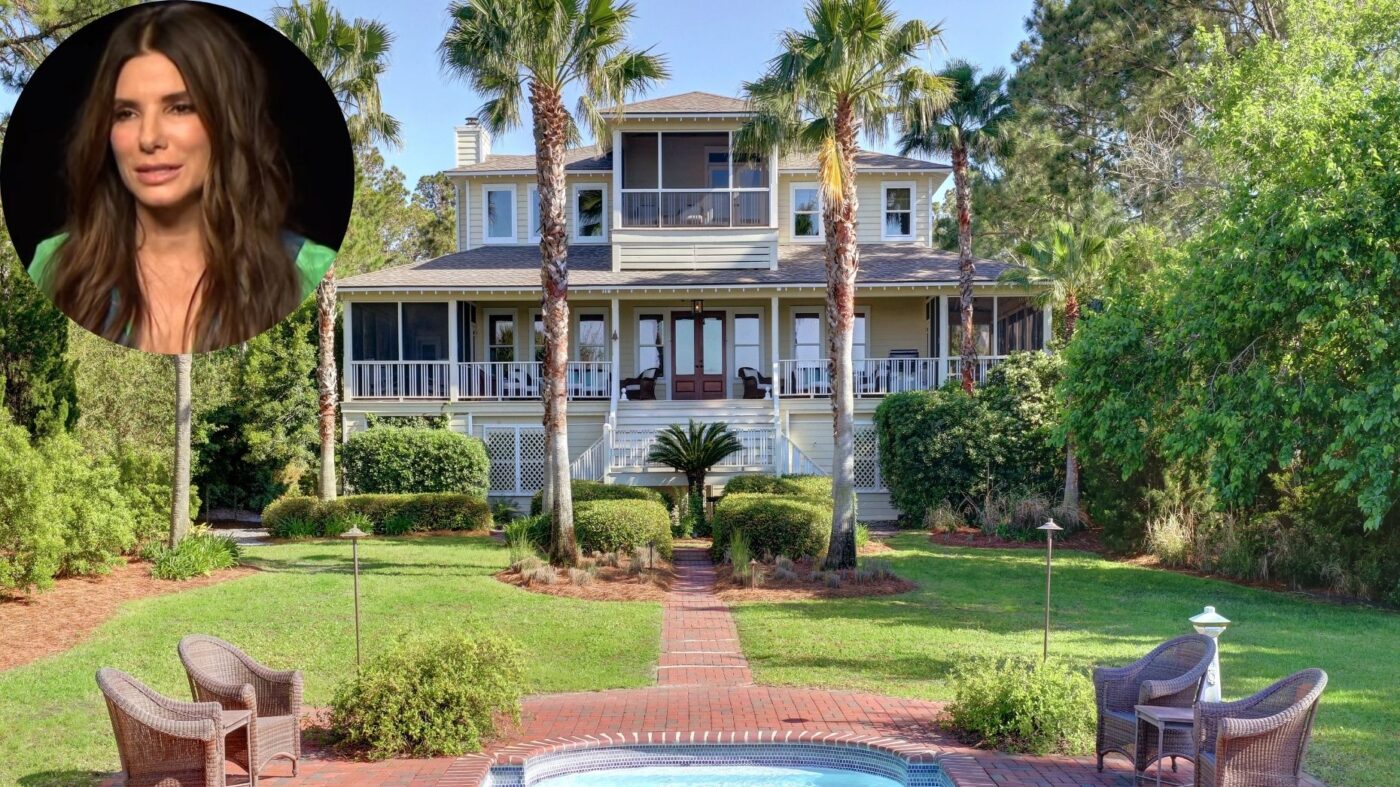 After sitting on the market for nearly 2 years, Bullock accepted an offer for her estate that was about $2.33M below the original asking price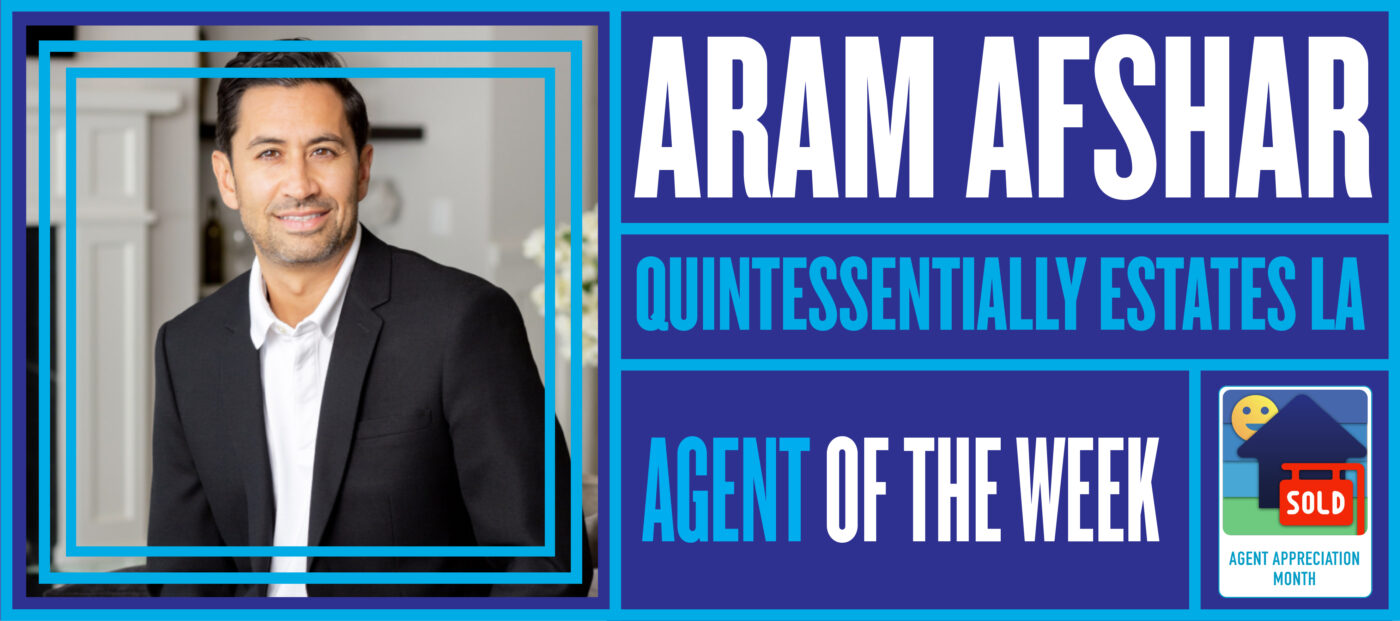 Quintessentially Estates LA president and broker Aram Afshar shares his winding path through real estate and how he led his team through 2020
Last owned by disgraced developer Robert Shapiro, the 10-acre Owlwood Estate was first listed for $180 million in 2017