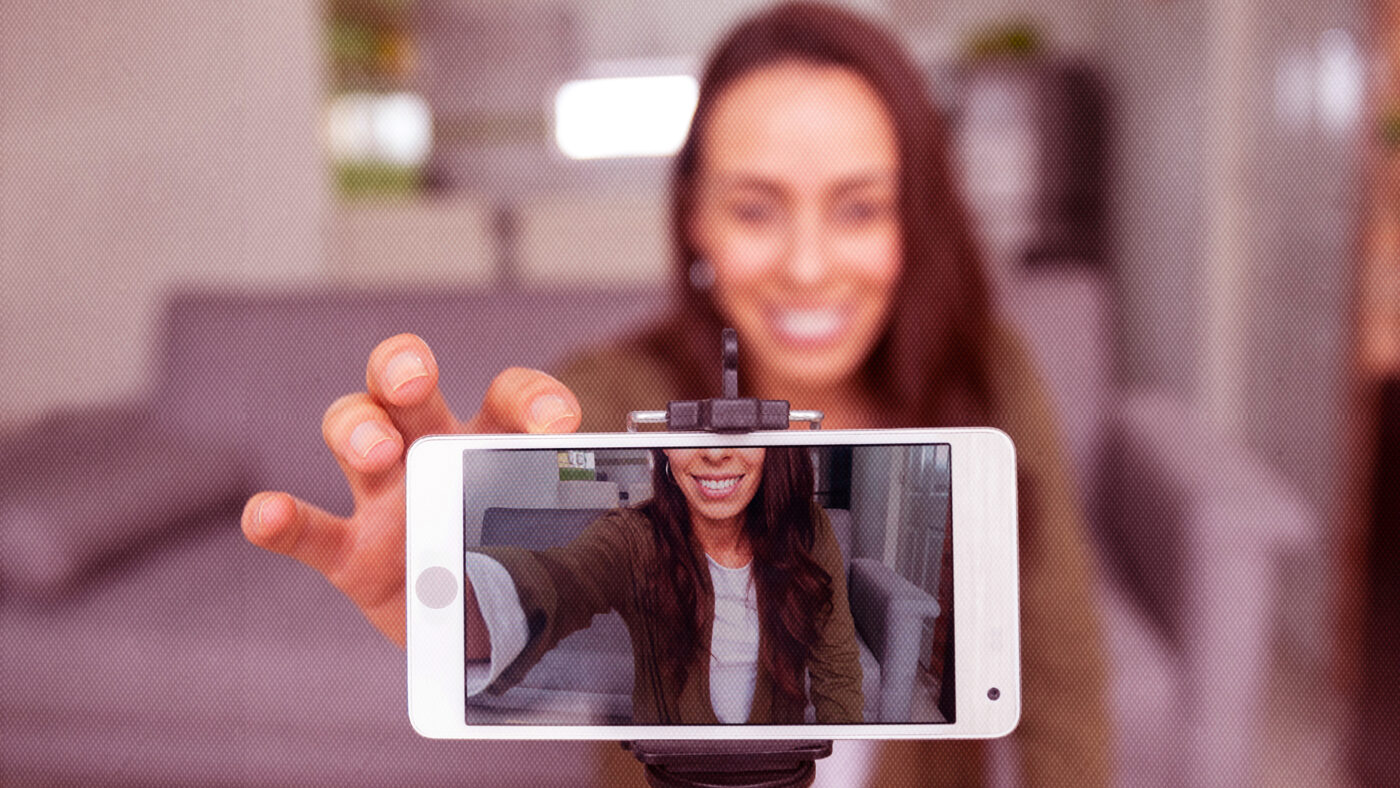 Here, Inman contributor Jimmy Burgess will show you how to launch your marketing efforts inexpensively and build those lifetime relationships using the most convenient, time-saving tools. Plus, he'll arm you with a solid strategy that generated him $11 million in listings — in three months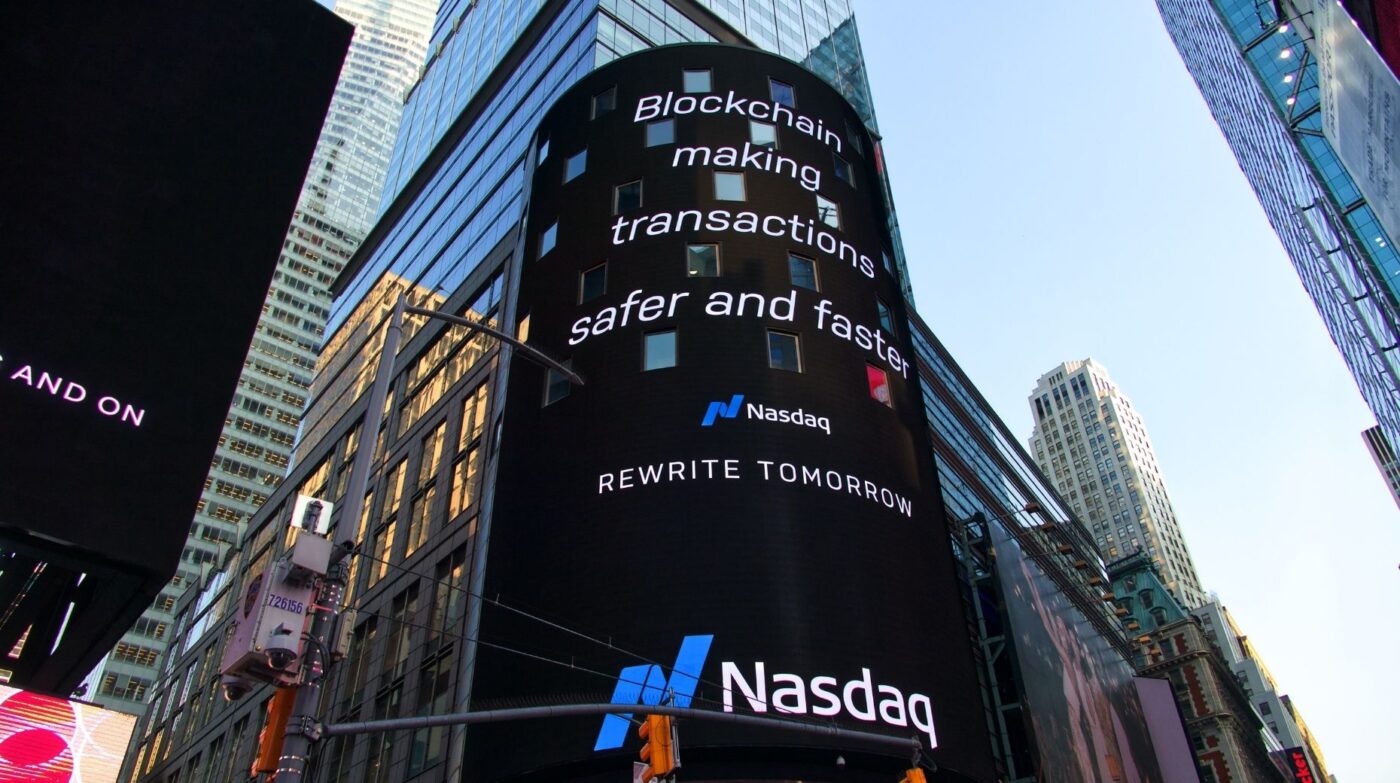 Blimp users earn a Home Network Foundation Home token every time they engage with Blimp service providers, who earn a token when an invited stakeholder joins a transaction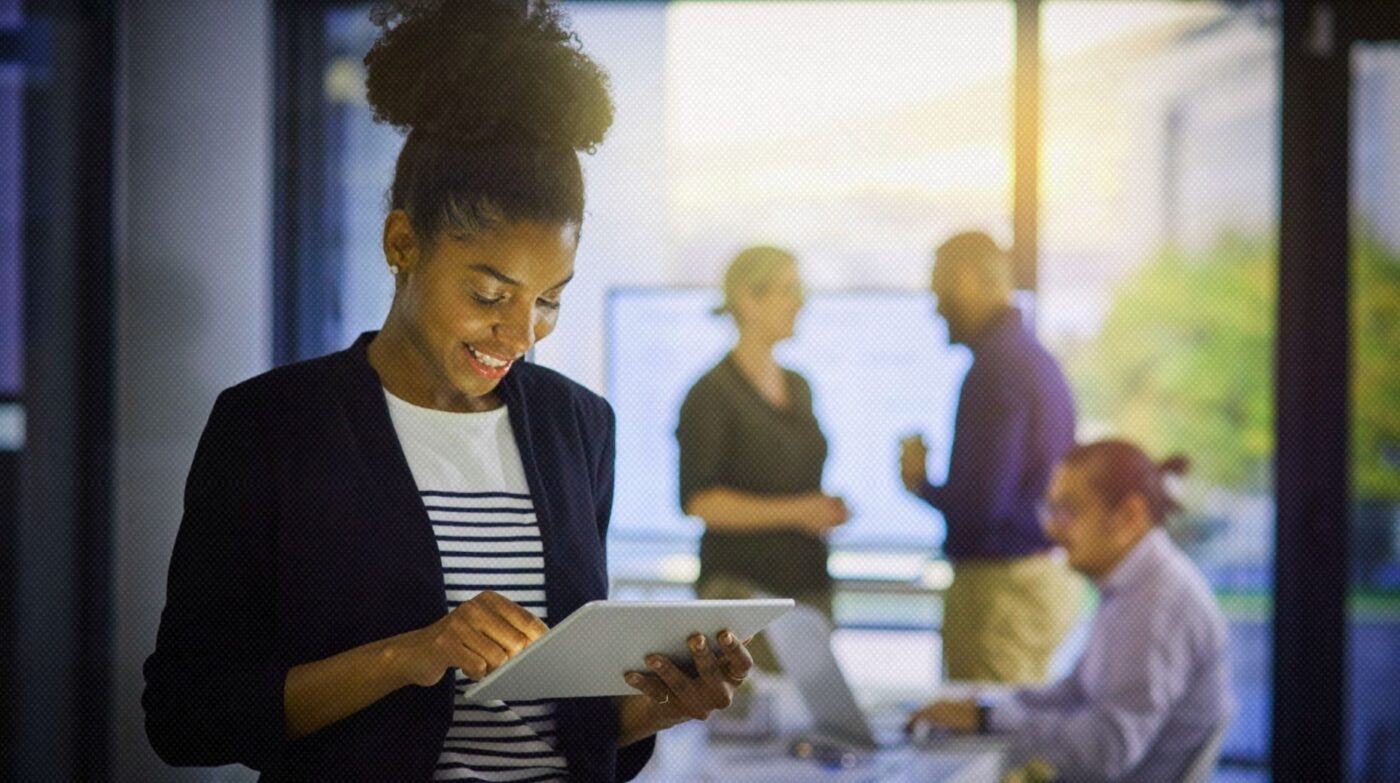 Here are 7 activities to help you implement a new strategy each day over the next week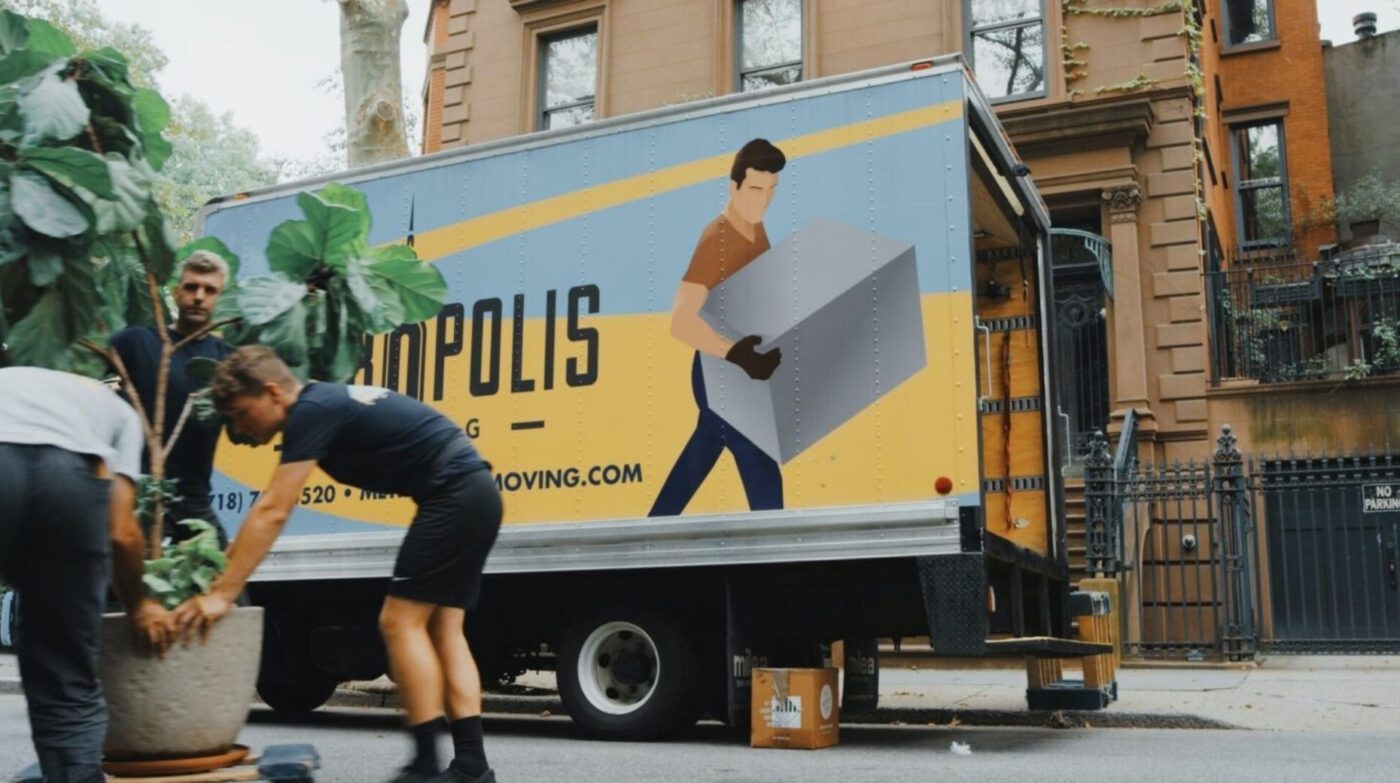 'Our industry continues to grapple with an overabundance of online leads,' Chime's Vice President of Sales Mike McGowan said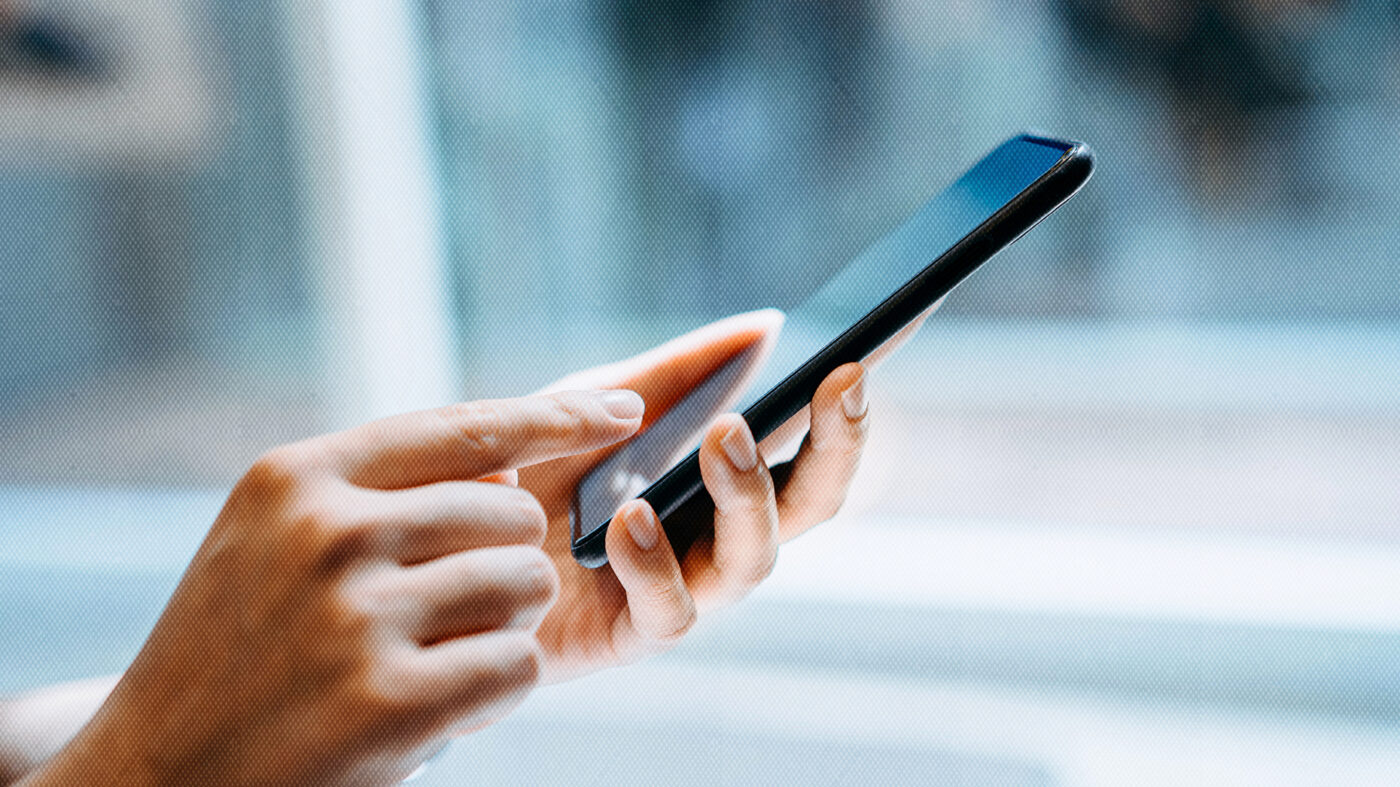 Real estate technology company Tribus has released a new mobile app for Android and iPhone to help agents communicate with leads and manage business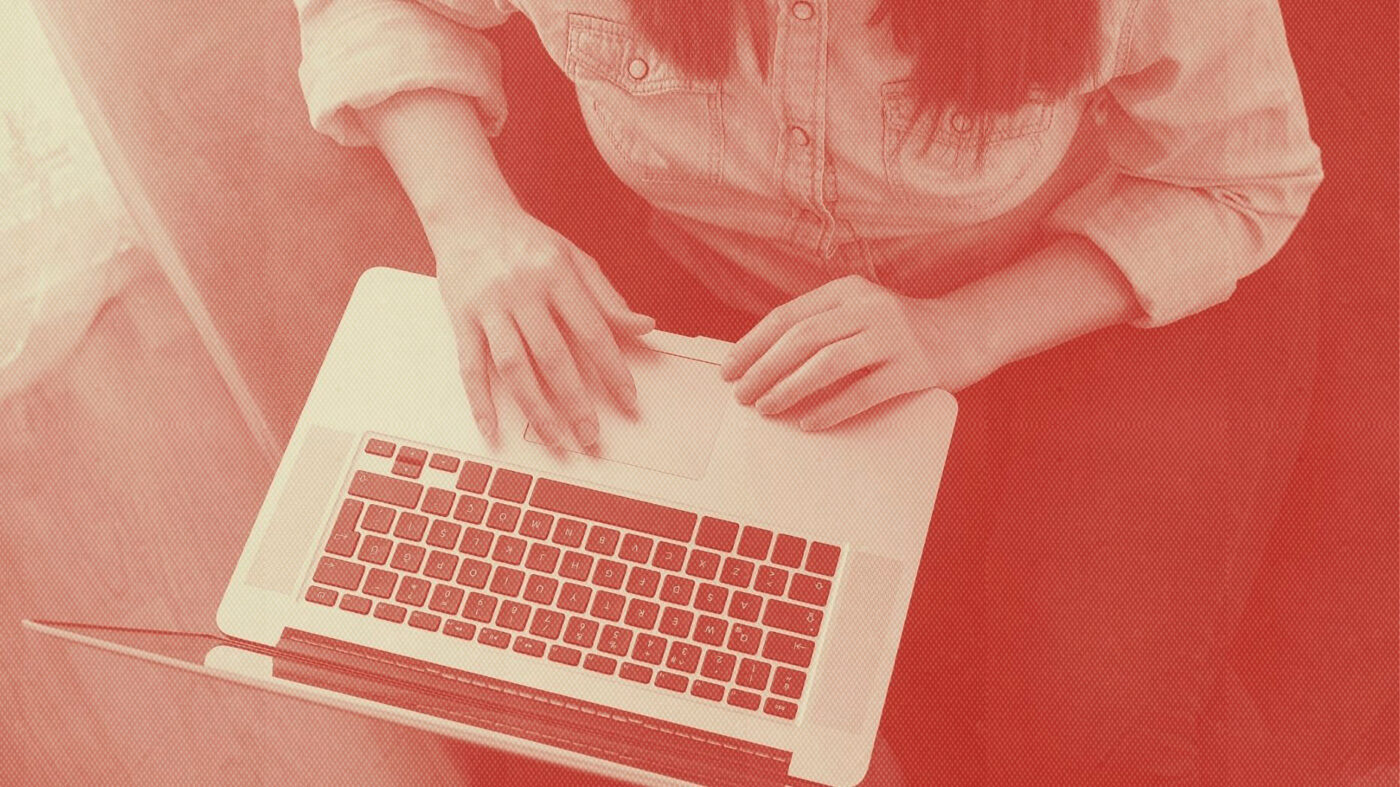 Opinion
Keep your agent website out of the 'Google graveyard' and turn it into a lead-generating machine with these solutions for common mistakes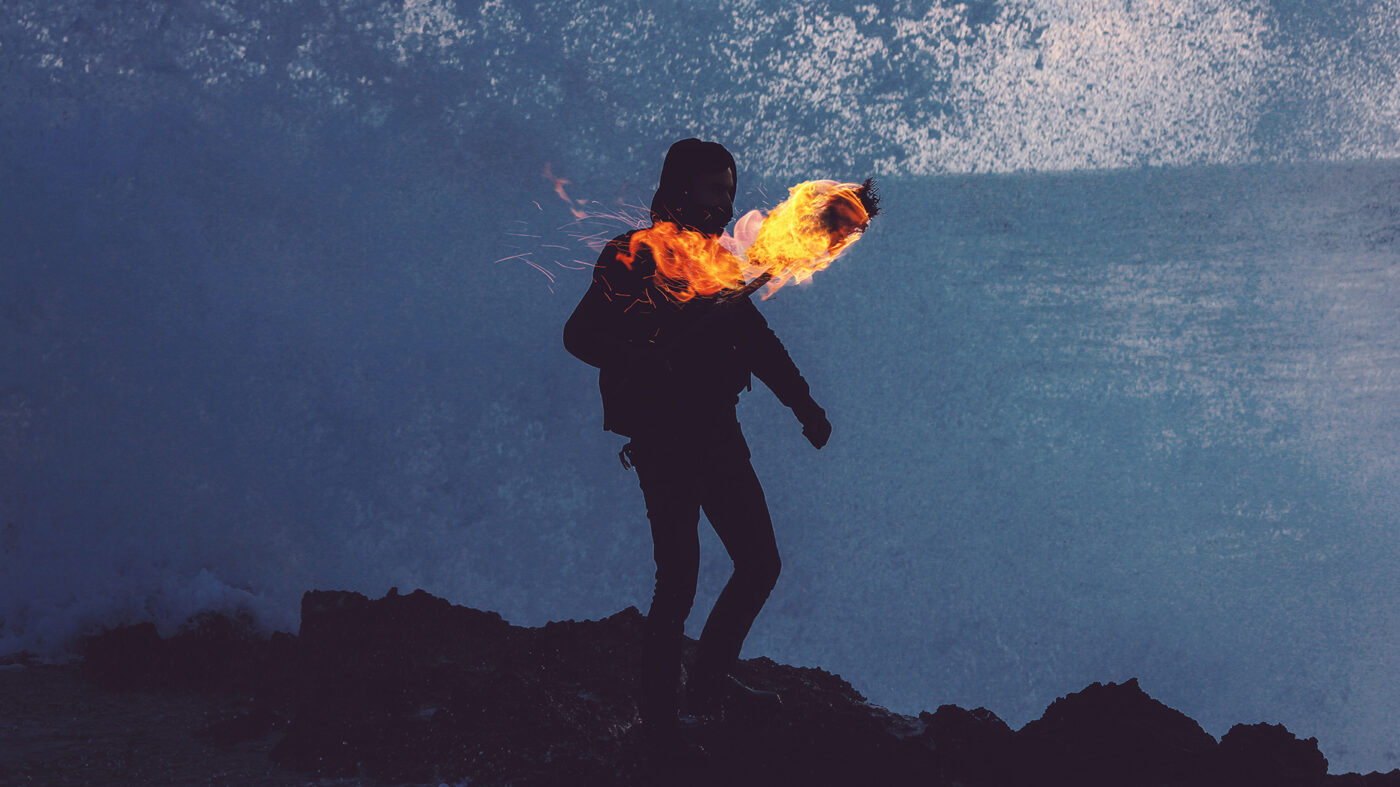 Opinion
Using an a-la-carte system of value-add marketing features and modern mobile designs, AgentFire is an ideal for growing teams and agents evolving through the industry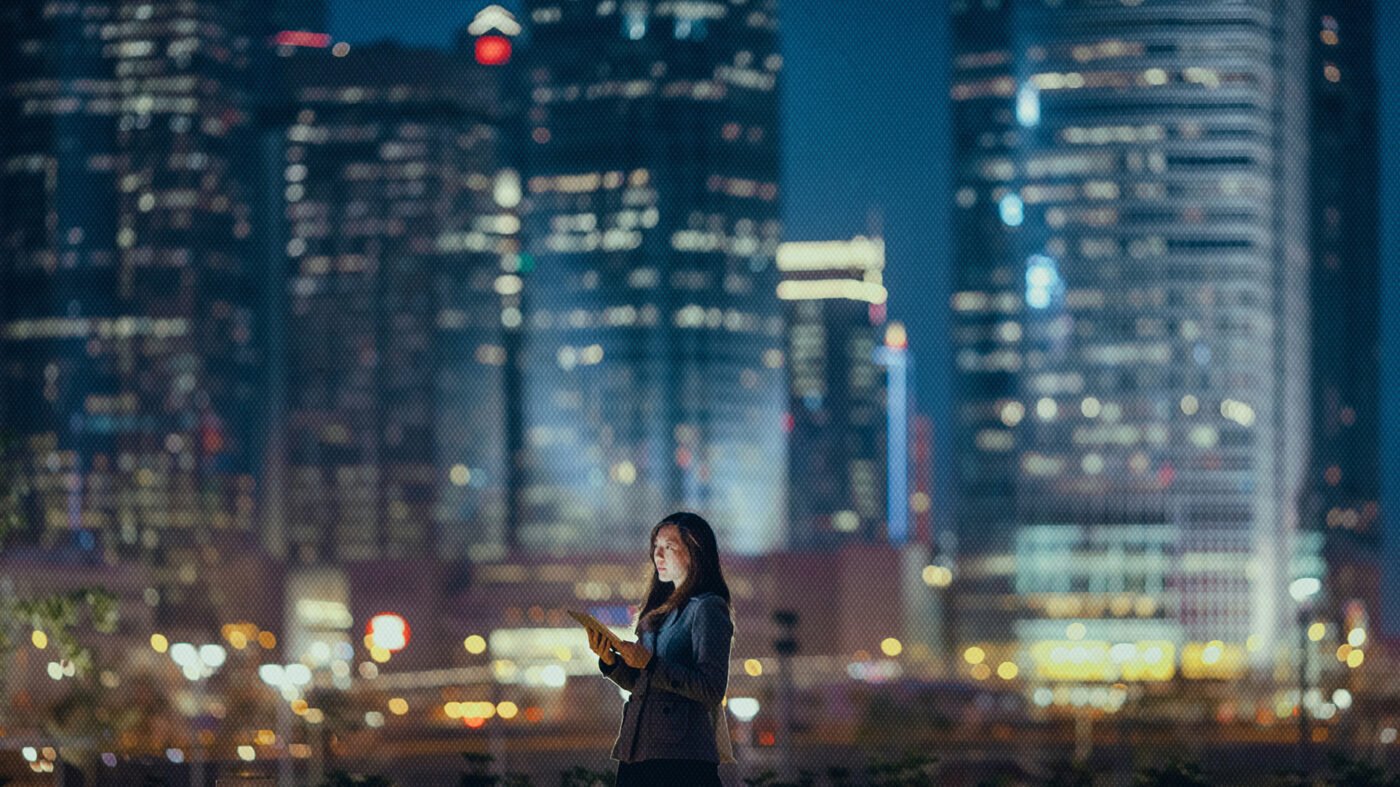 Staying up-to-date with the latest resources, tips and tricks will help grow your brand, business — and bottom line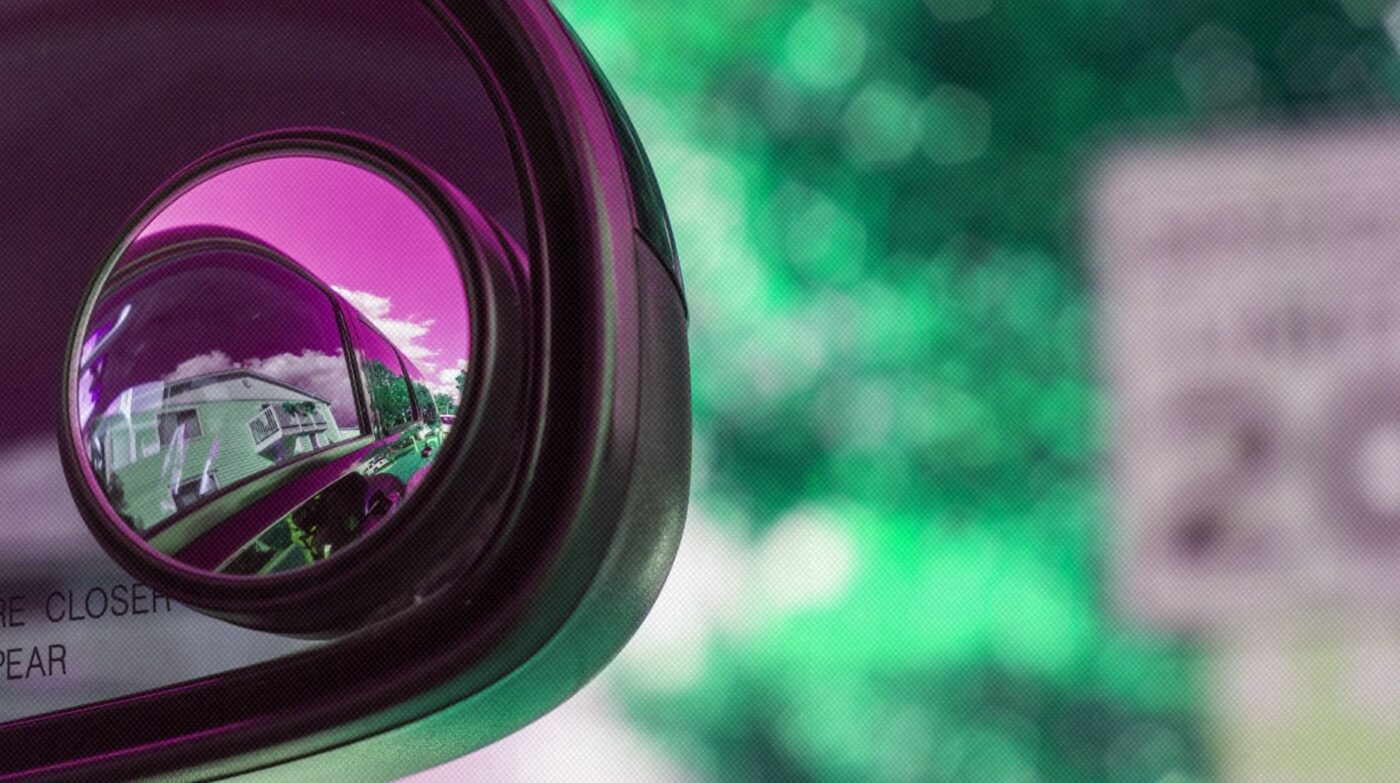 Opinion
If the majority of your transactions aren't generated from a platform that you own, then you won't be around in two years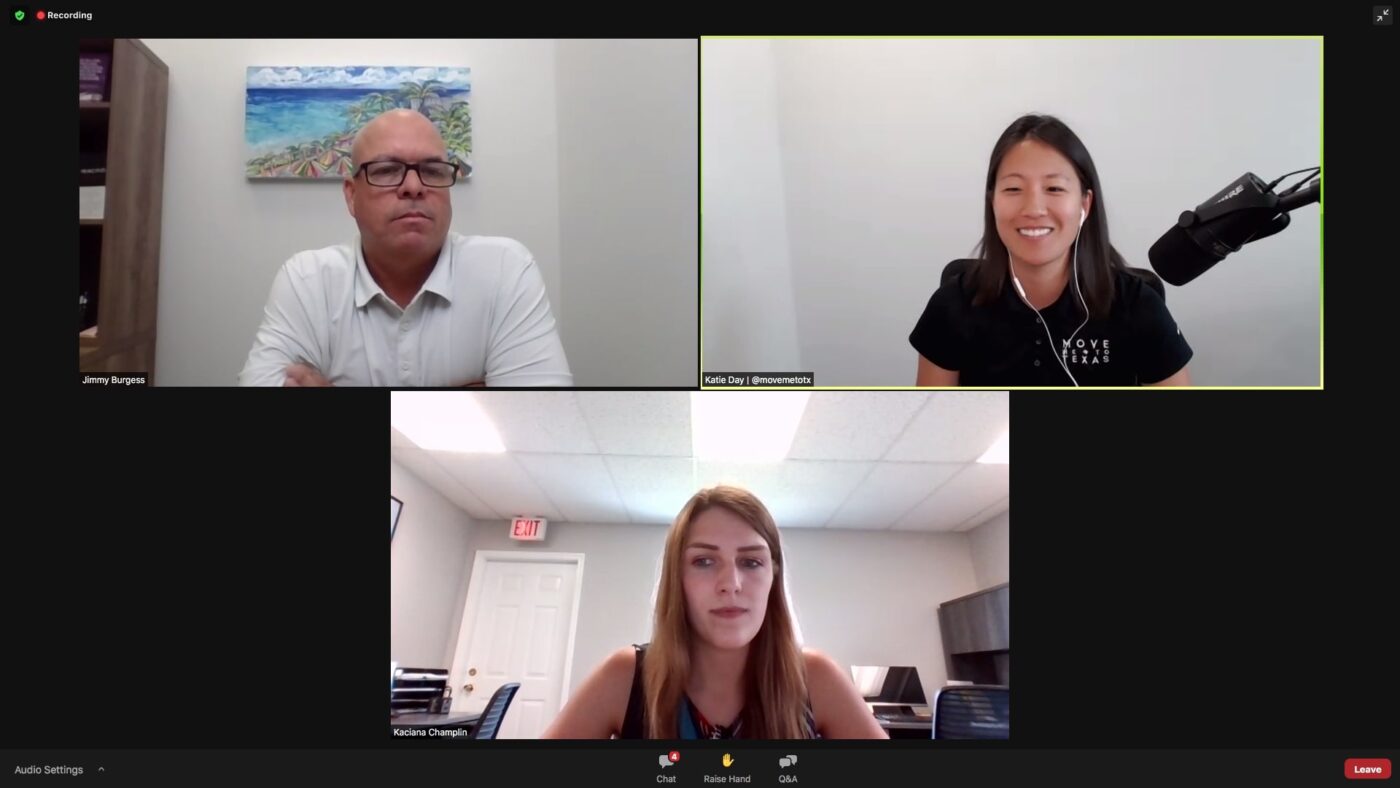 Jimmy Burgess, Kaciana Champlin and Katie Day tackle how agents can use old-school tactics in new-school ways at Inman Connect Now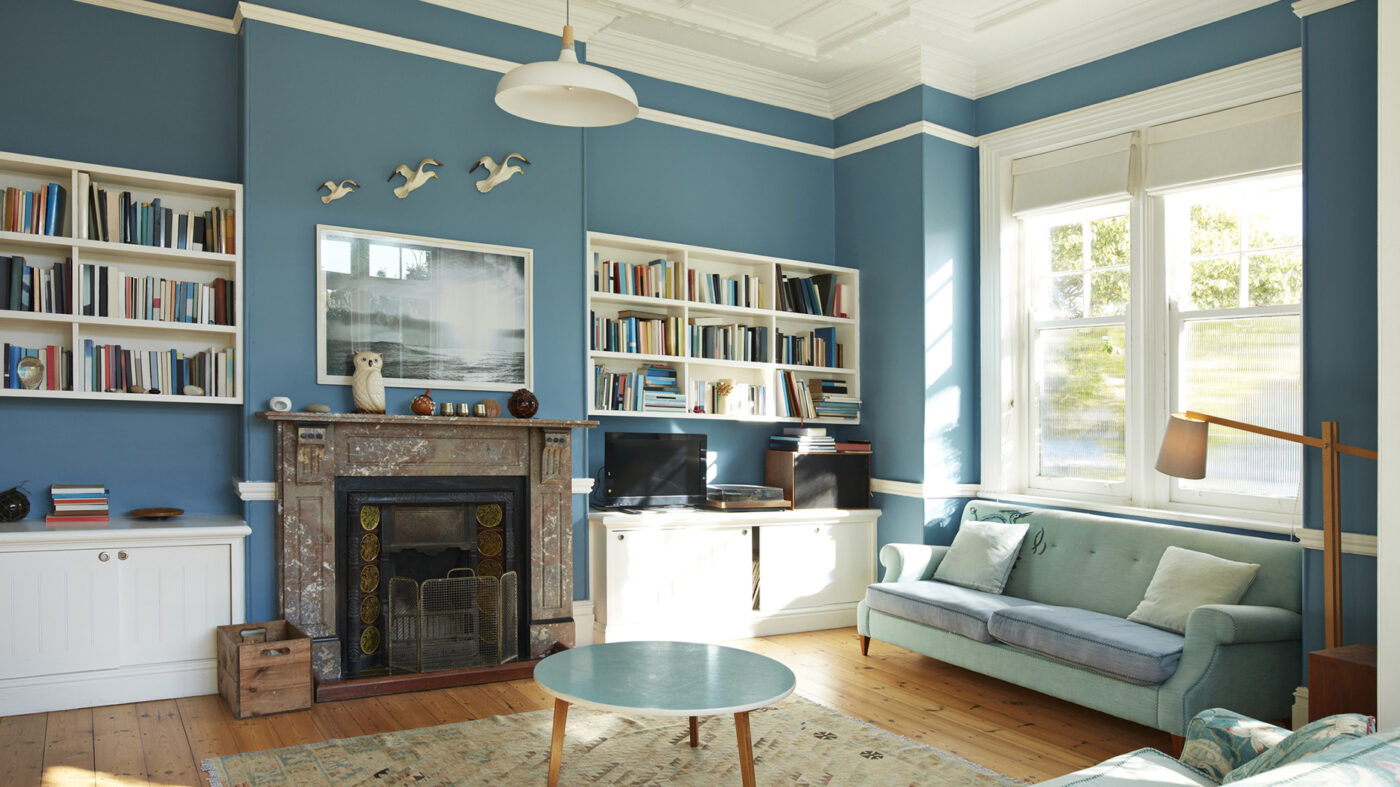 Updates to the user experience and some sharply engineered new functionality demonstrate why Inside Real Estate's flagship software remains an industry favorite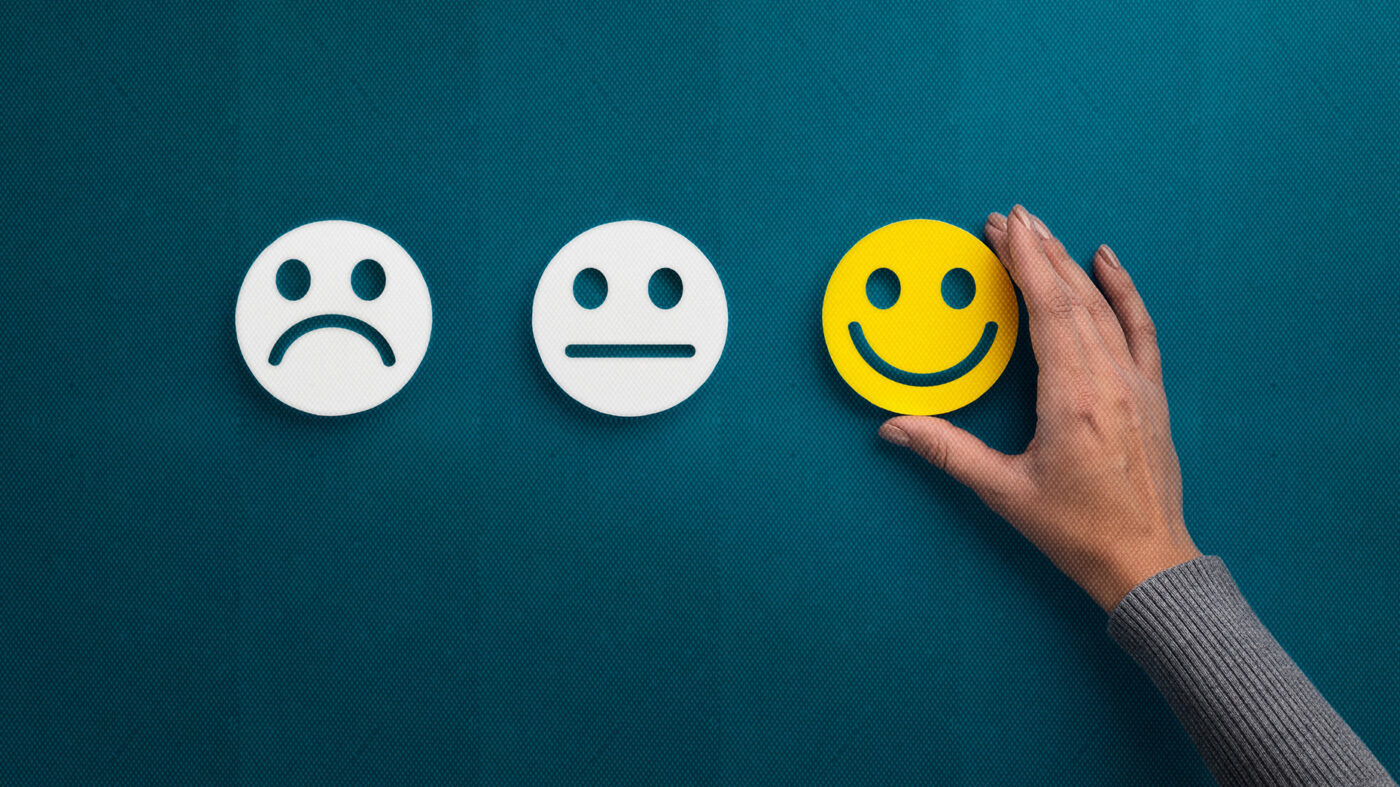 To stand out in a crowded, competitive market, it's important to leverage the most valuable marketing channel available: word-of-mouth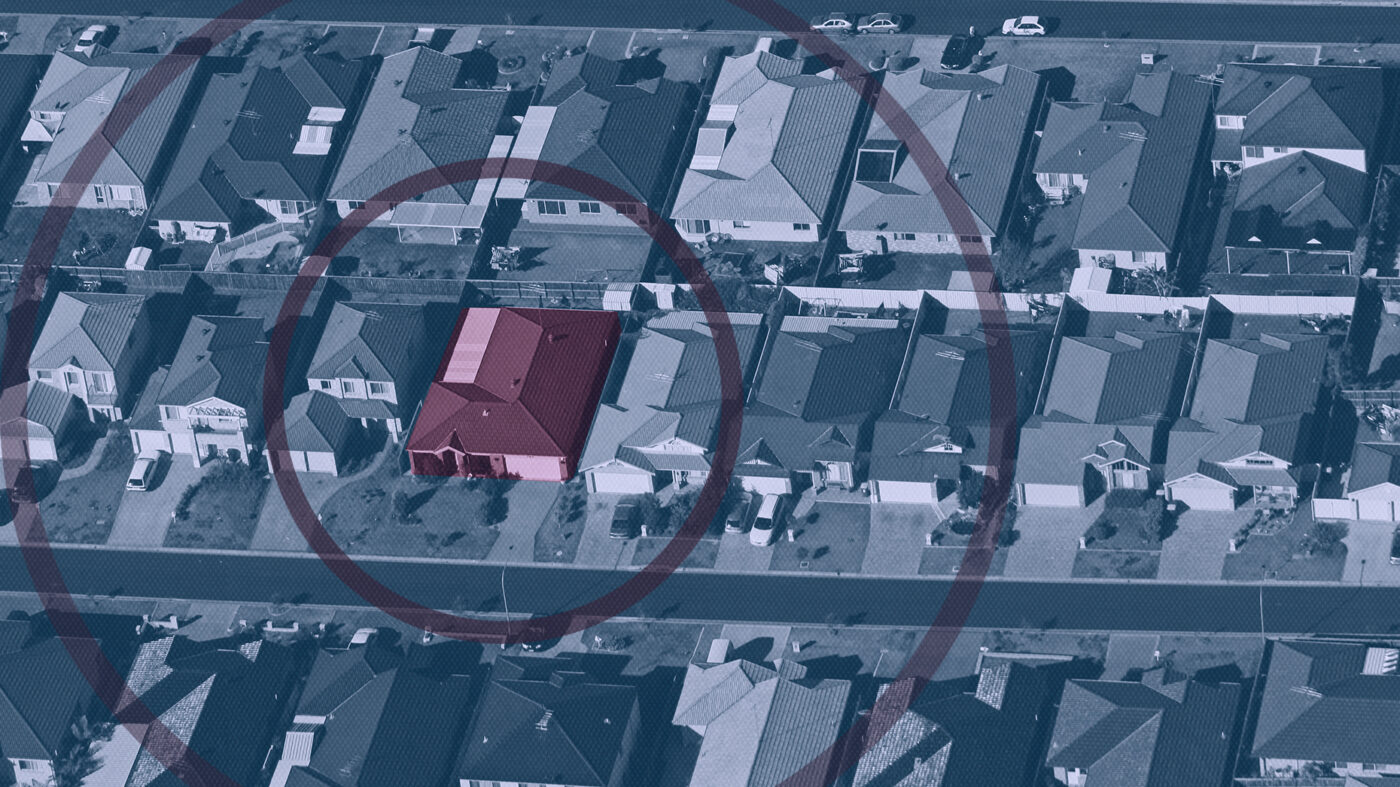 If your buyers lost out in a multiple-offer situation or you are looking for more listings, these tactics can tackle those problems while helping you build your database and positioning you as a go-to local expert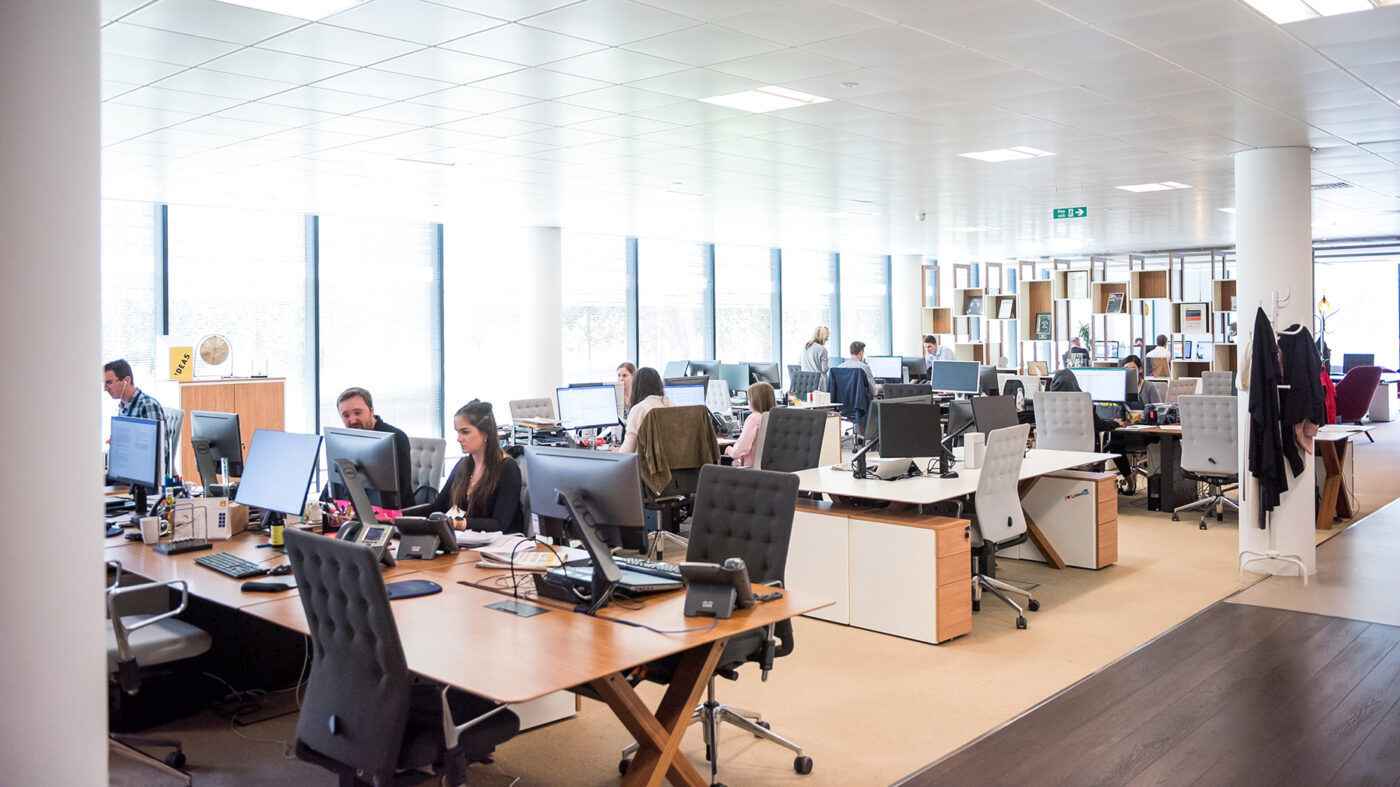 Opinion
A alumnus of the Y Combinator startup program, Smart Alto leverages clever talk-tech, sales scripts and human ISAs to qualify leads and set appointments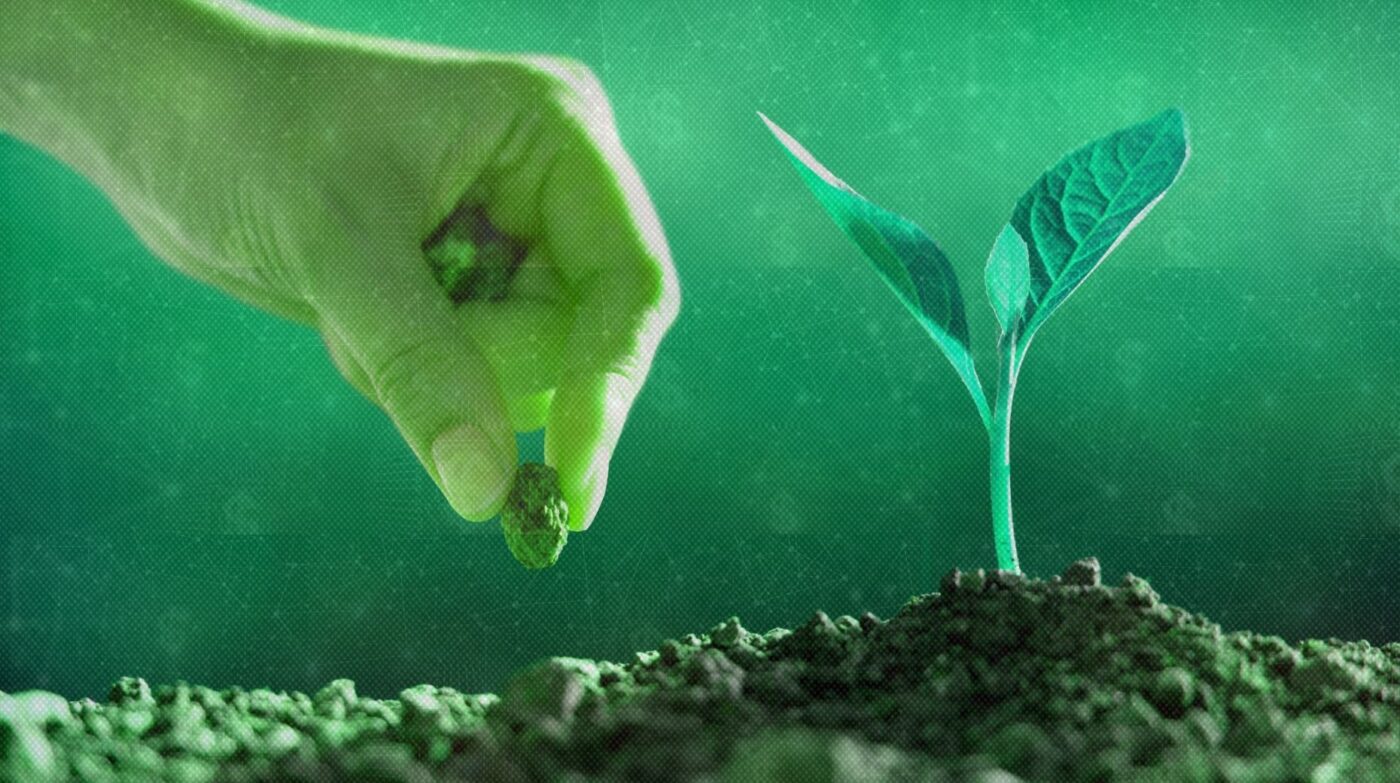 Opinion
Whether it's employee training, branding, refreshing your website or focusing on a good cause, pouring extra funds into your business or team is one of the most beneficial ways to grow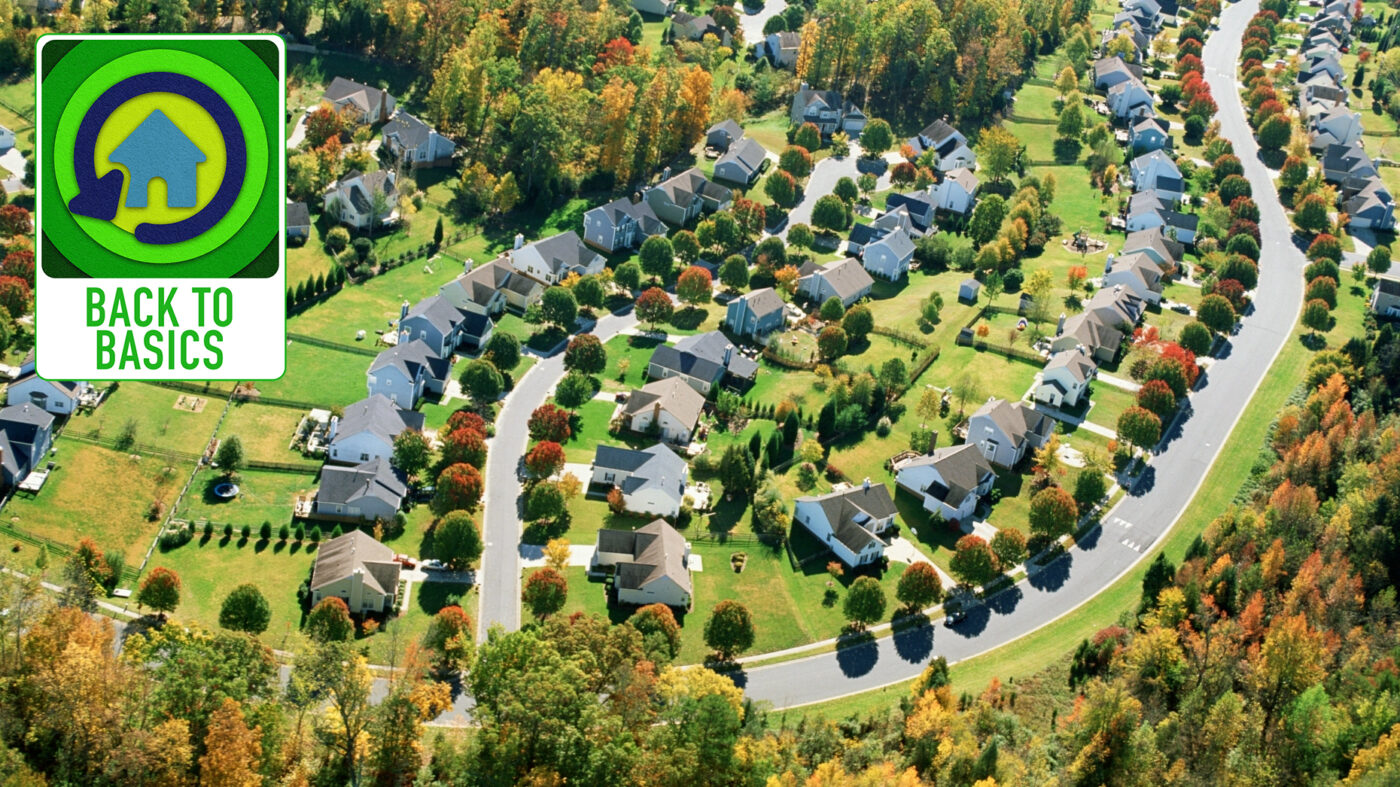 Almost everyone today is struggling with this low-inventory, high-demand market. So, if you want to stand out from the competition and win more listings, here are some powerful ways to do it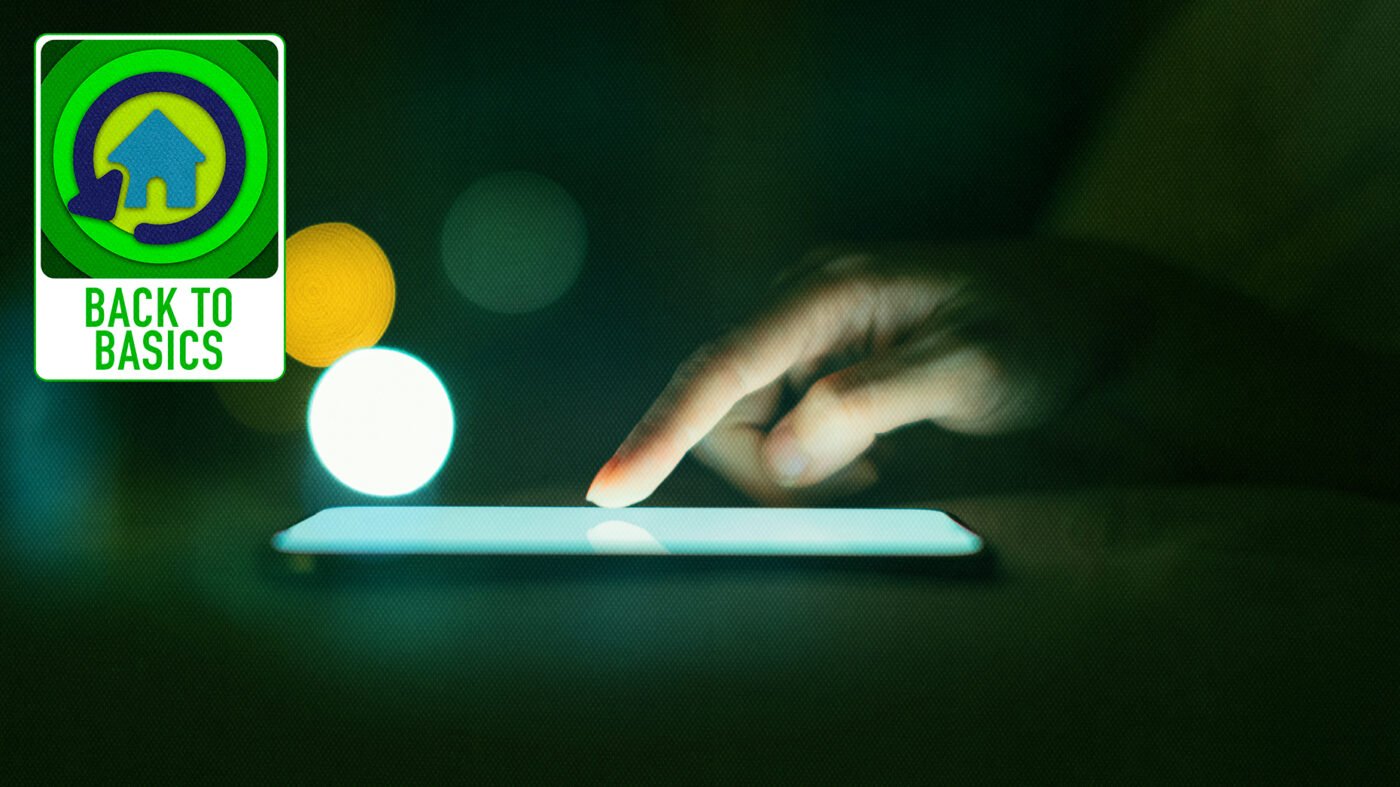 By making the best use of the tools available in today's tech-laden world, you can free up time to focus on what really matters — building genuine, lasting relationships with clients and helping them find the property of their dreams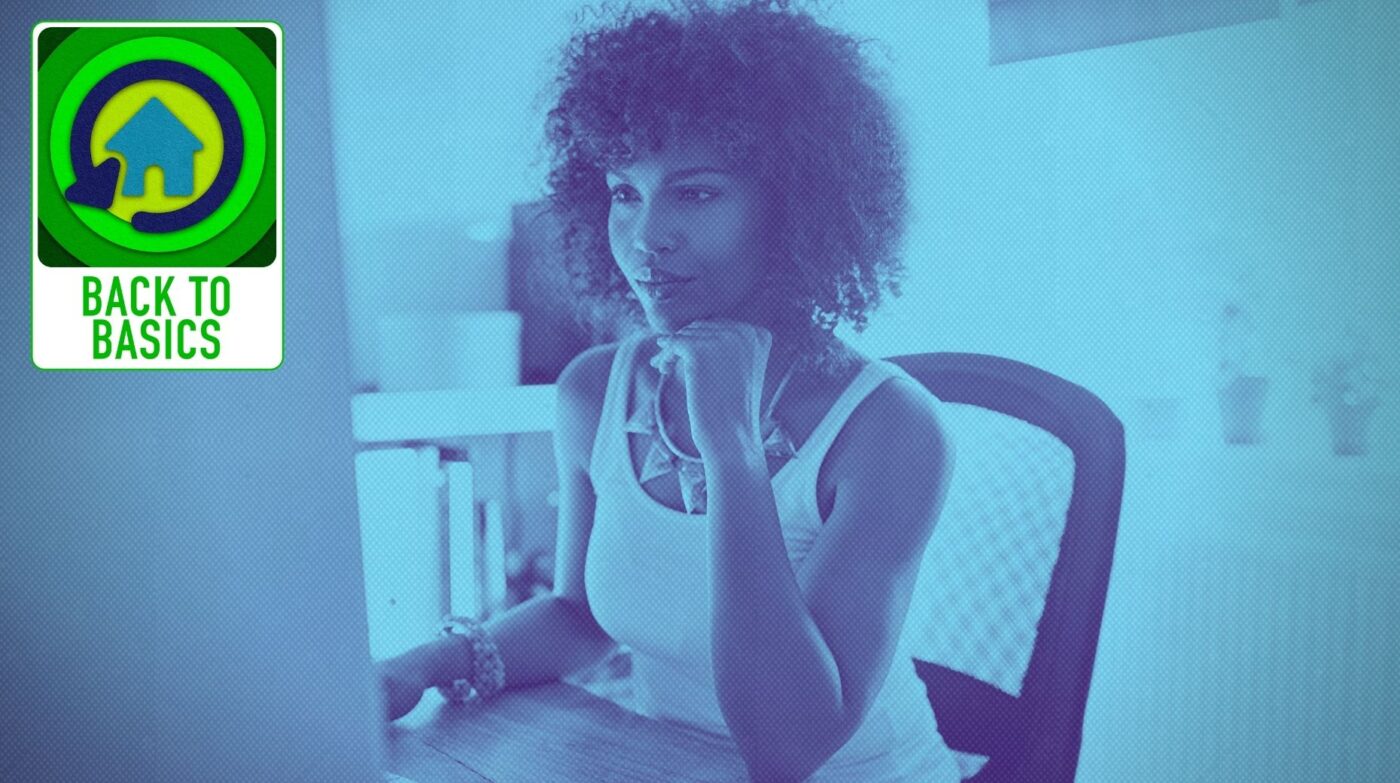 Be sure to utilize these simple strategies to capture more leads from your website with minimal effort and cost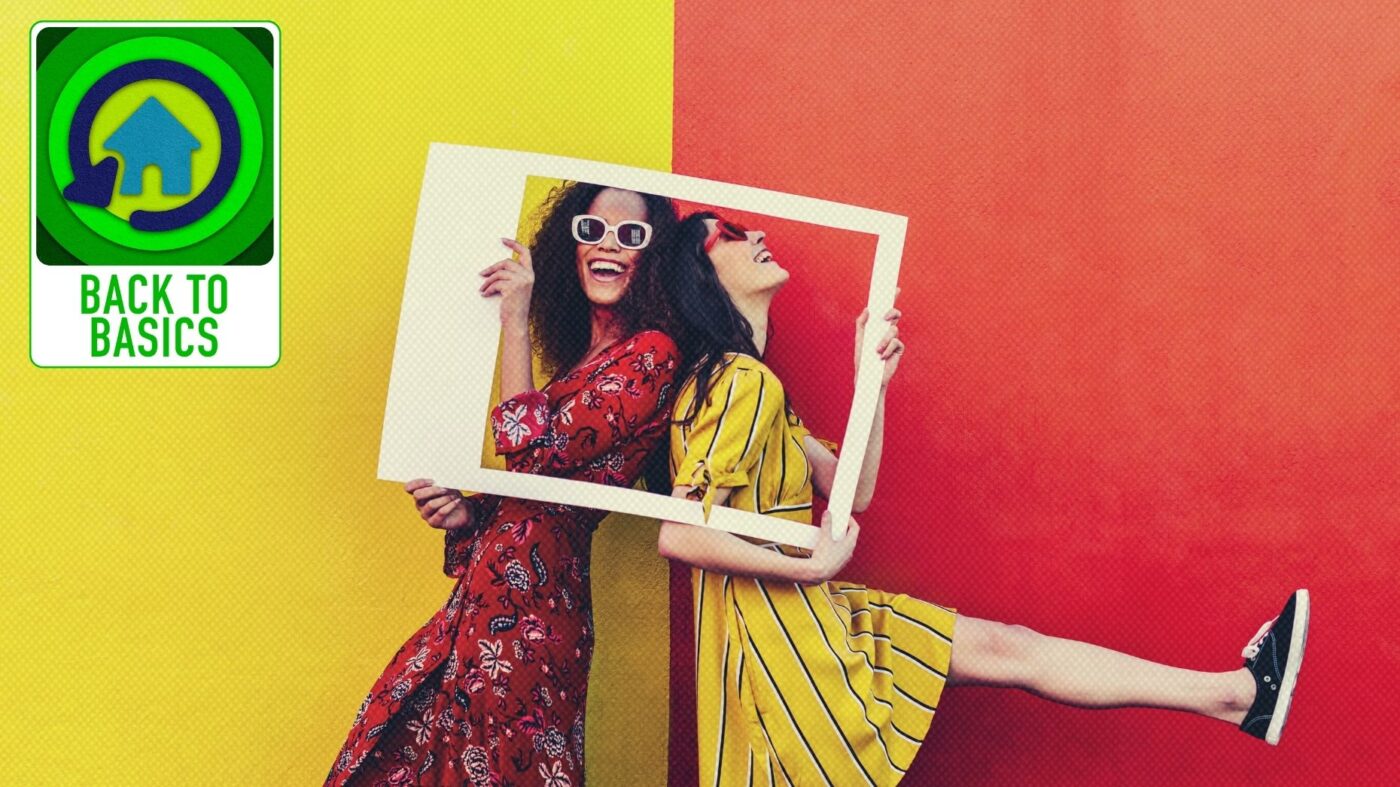 Stuck for content ideas? Need to better promote your listings? Want more reach? Here are the top hidden features you should know about in 2021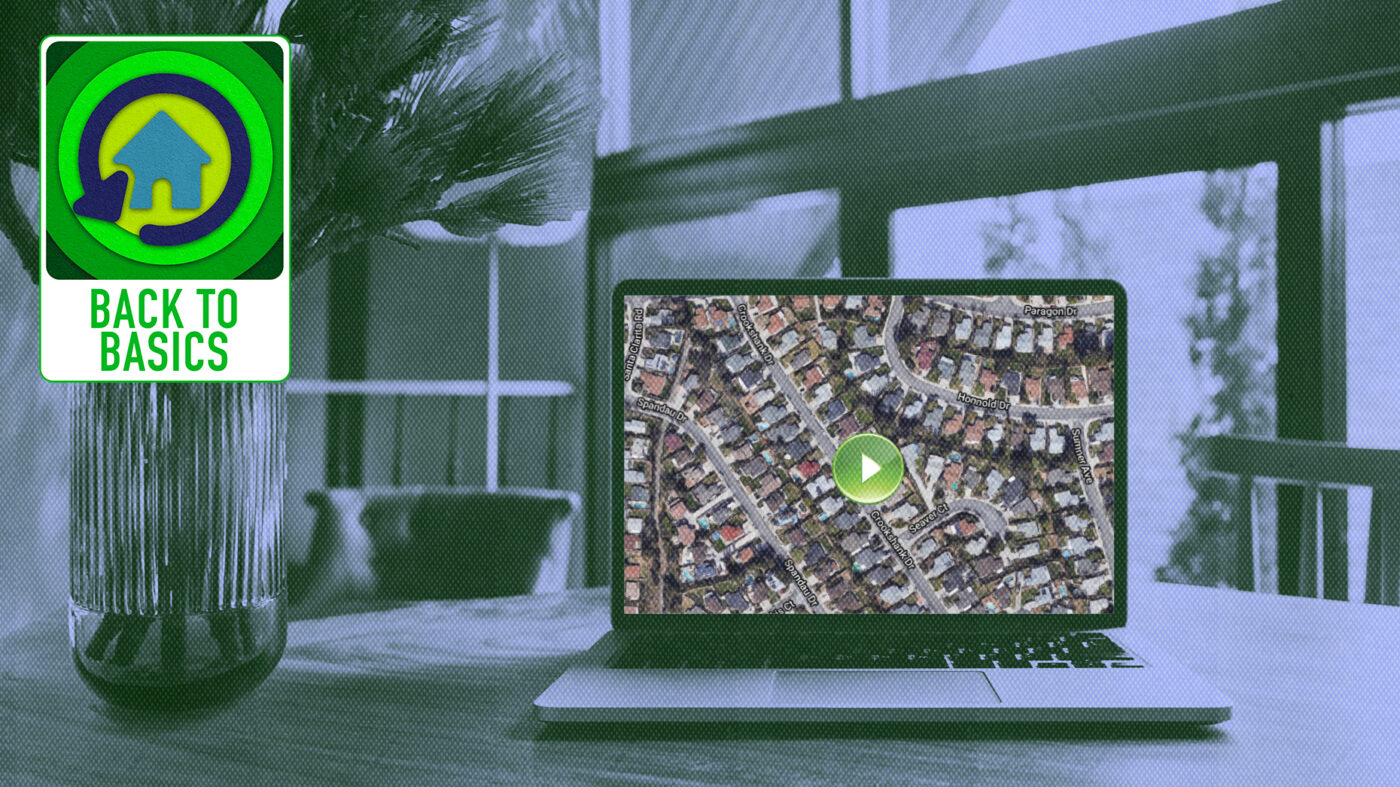 Nothing is more impactful than letting homeowners know the value of their homes in the current market, and nothing will keep you top-of-mind more than this process. Enter the unsolicited seller CMA video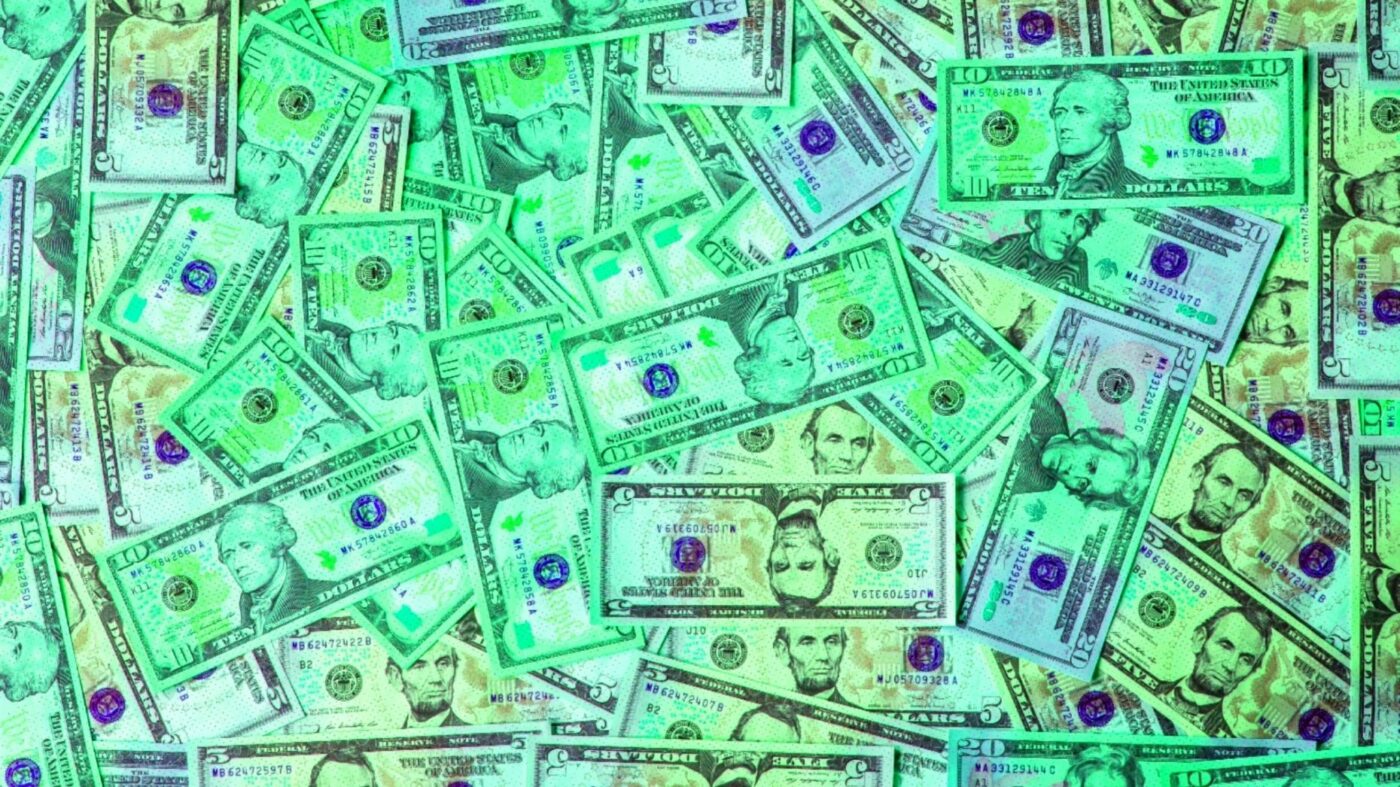 Fathom Holdings has purchased E4:9 Holdings and its three mortgage, insurance and lead generation subsidiaries for $26.75M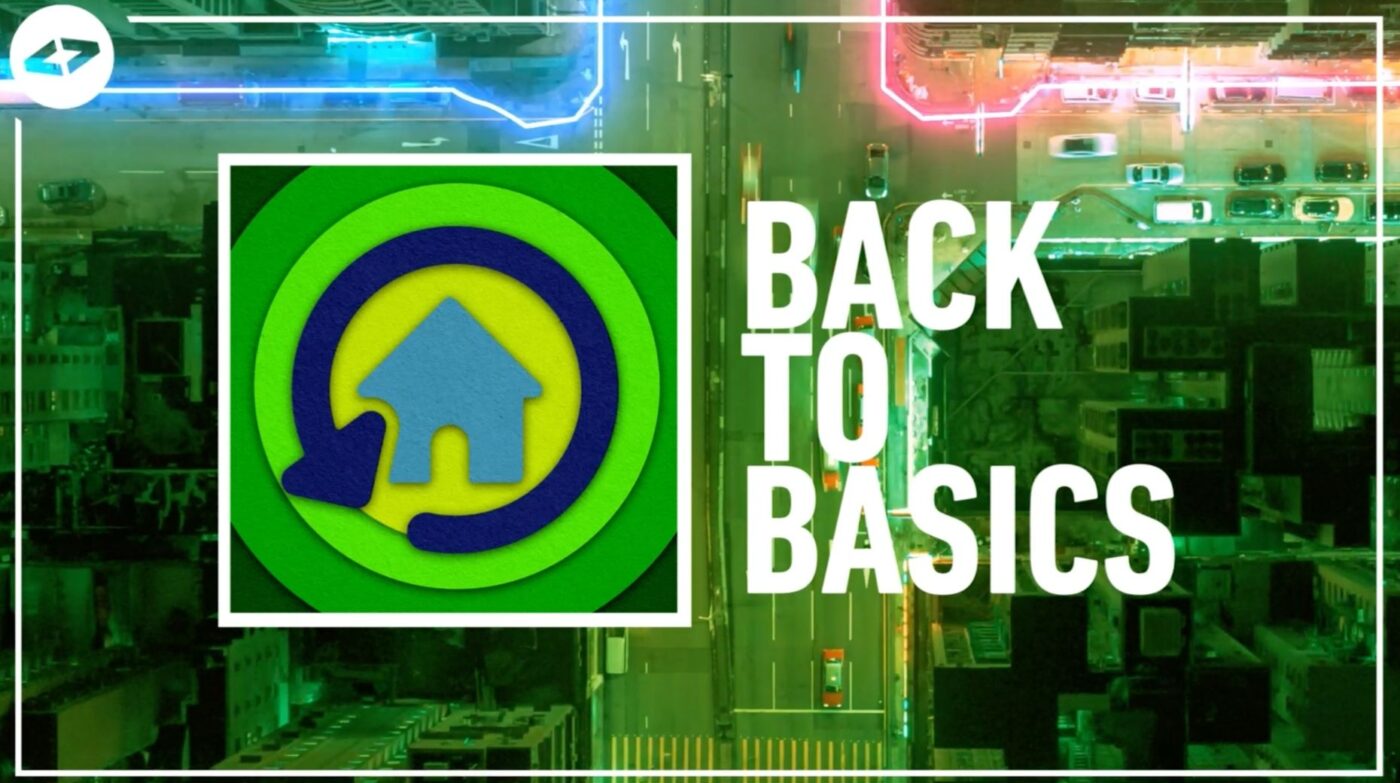 Broker-owner Barbara Betts shares why it's imperative to build trust with your sphere — those people who already know and like you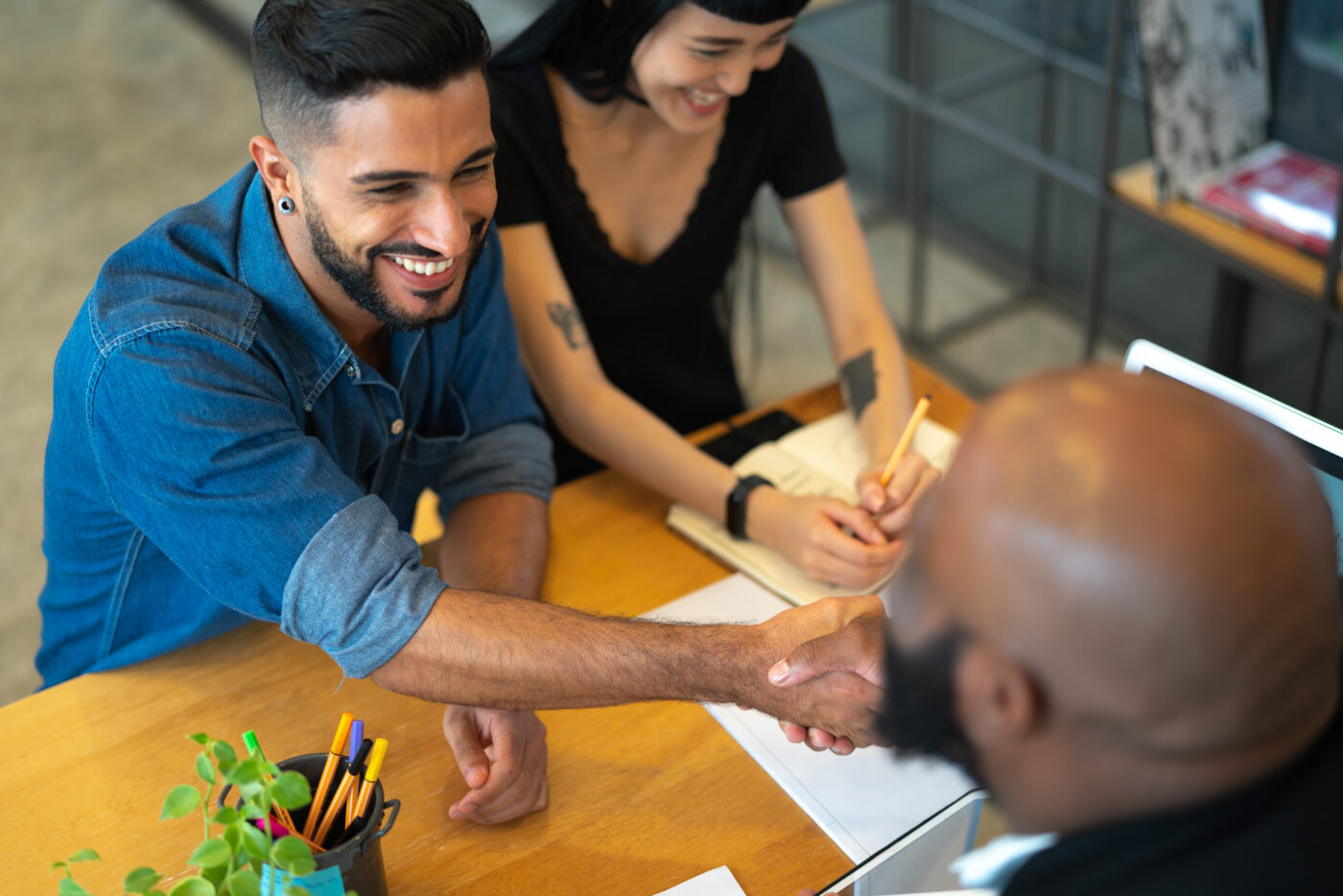 With its acquisition of Unify, Propertybase is in a position to facilitate referrals between real estate brokers and lenders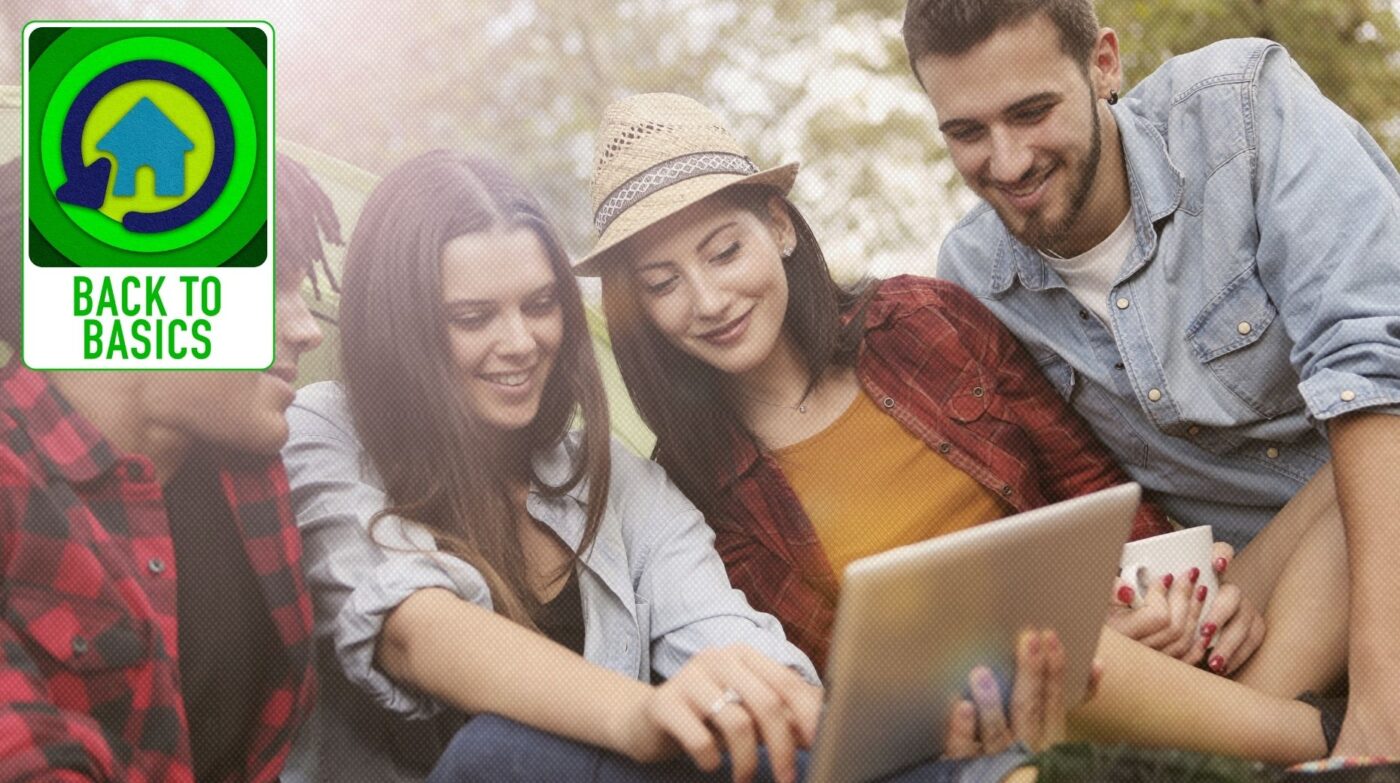 These 12 video templates, together with the two search rank term tools, will help you reach your target clients and build trust by answering their questions before they ask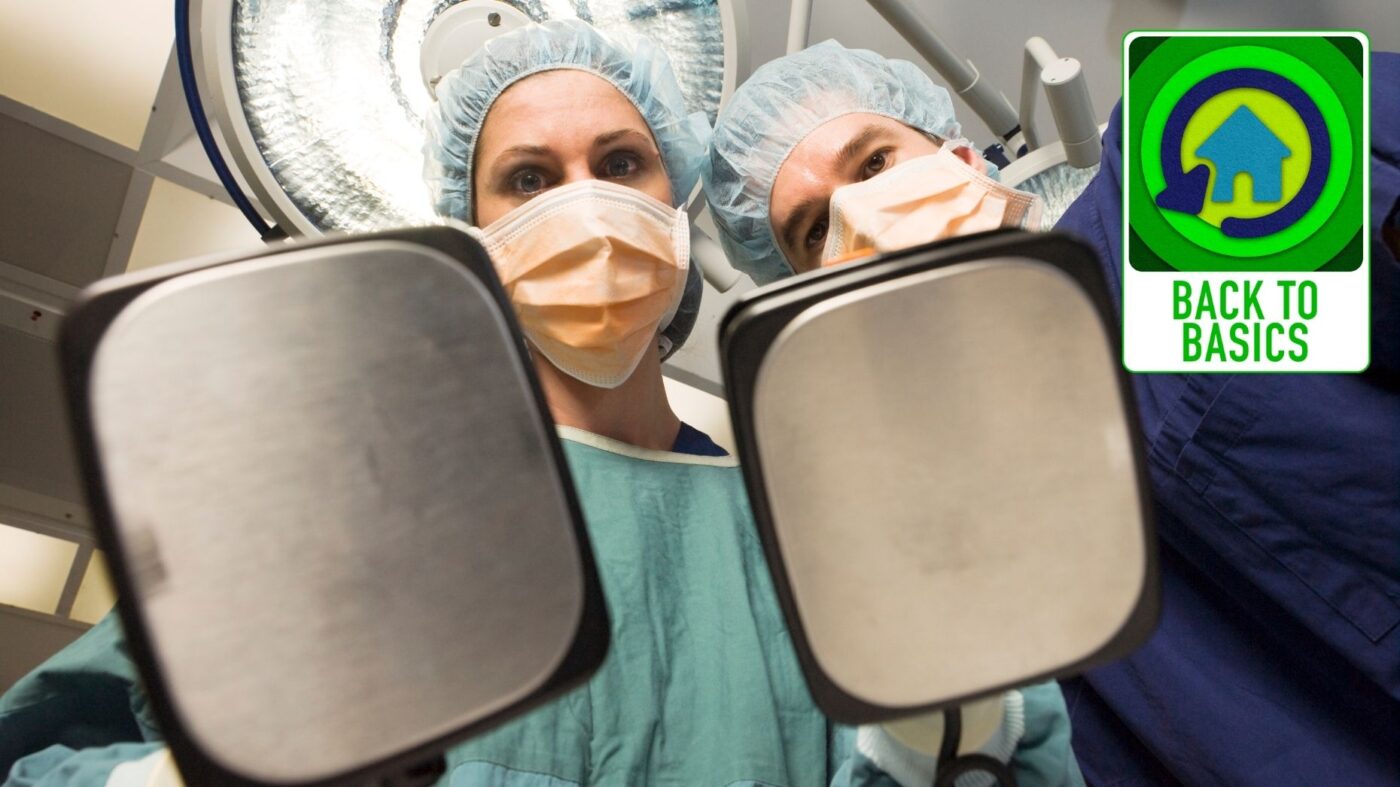 Being persistent, using the tools that work for you and staying personable are just some of the key moves that agents told Inman help them to bring back leads that have gone cold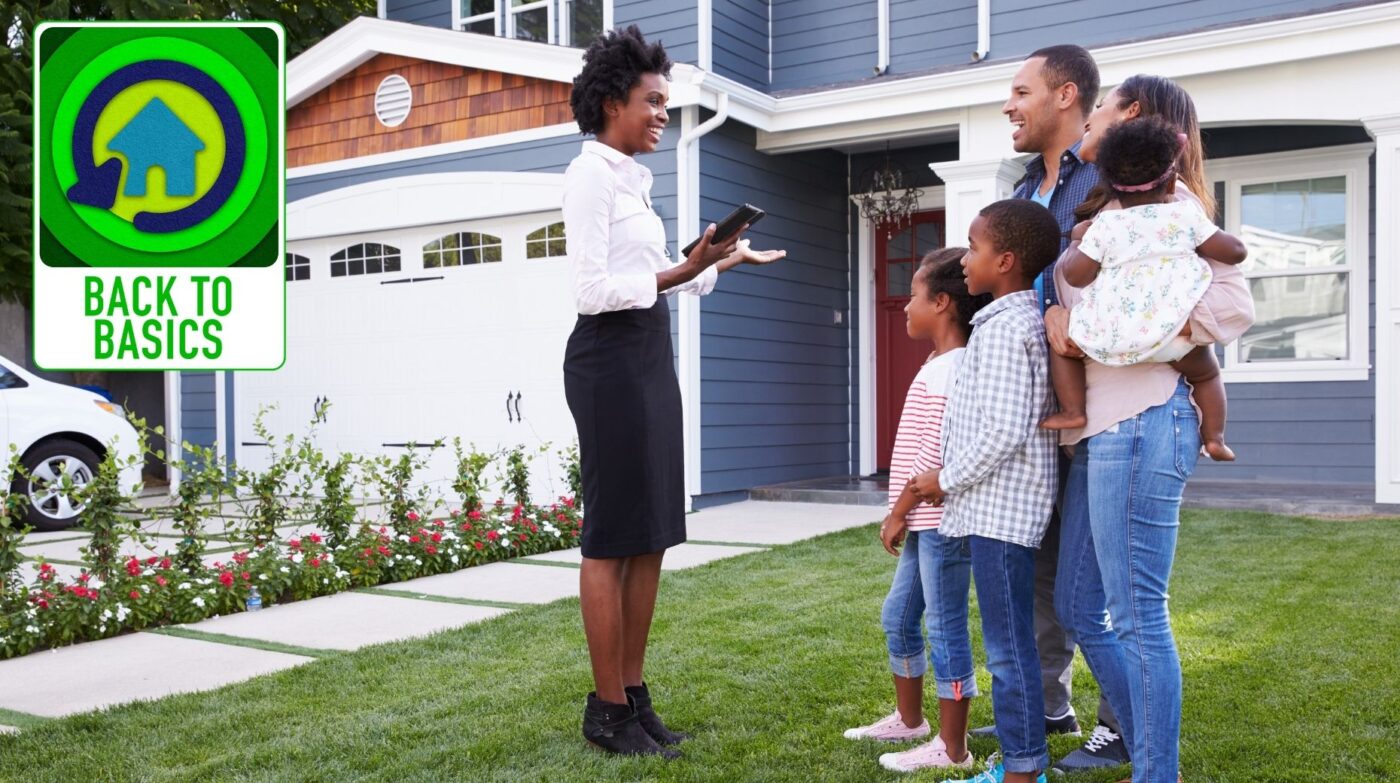 This month, we're focused on making you more money. Here are the top stories from our Back to Basics series published thus far. We'll keep this list updated all month long.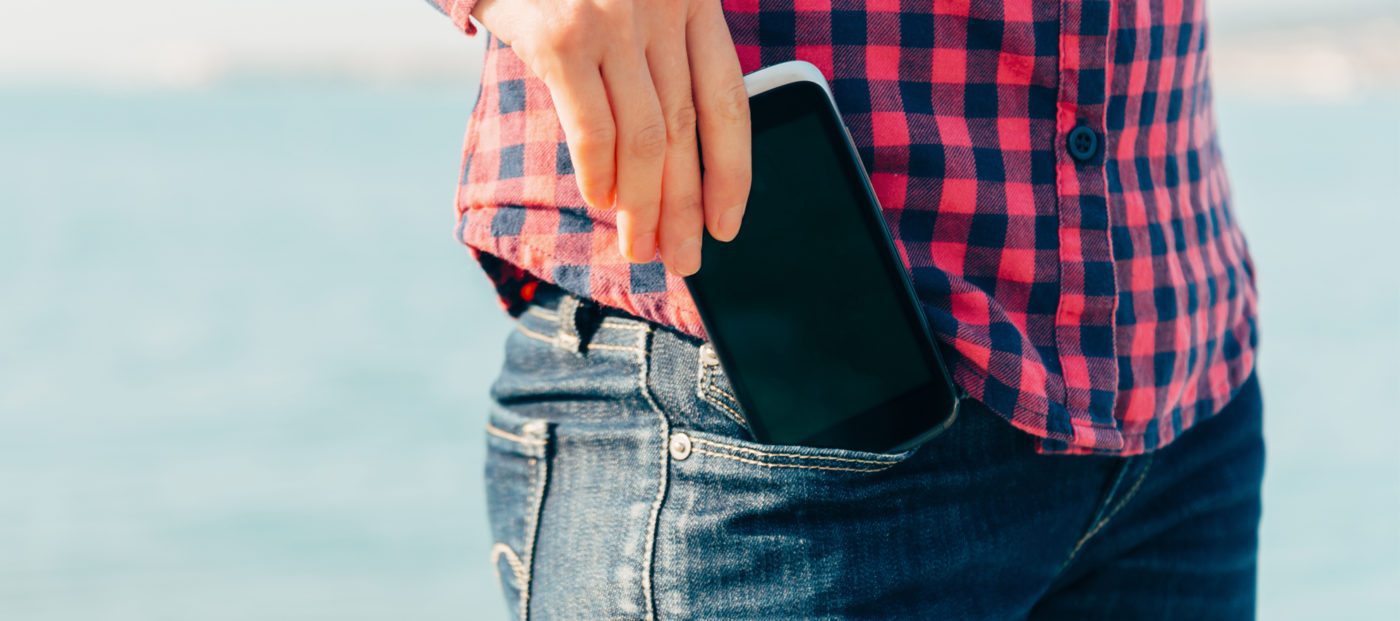 The funding amount was undisclosed, but McCarthy Capital typically makes equity investments of between $15 million and $75 million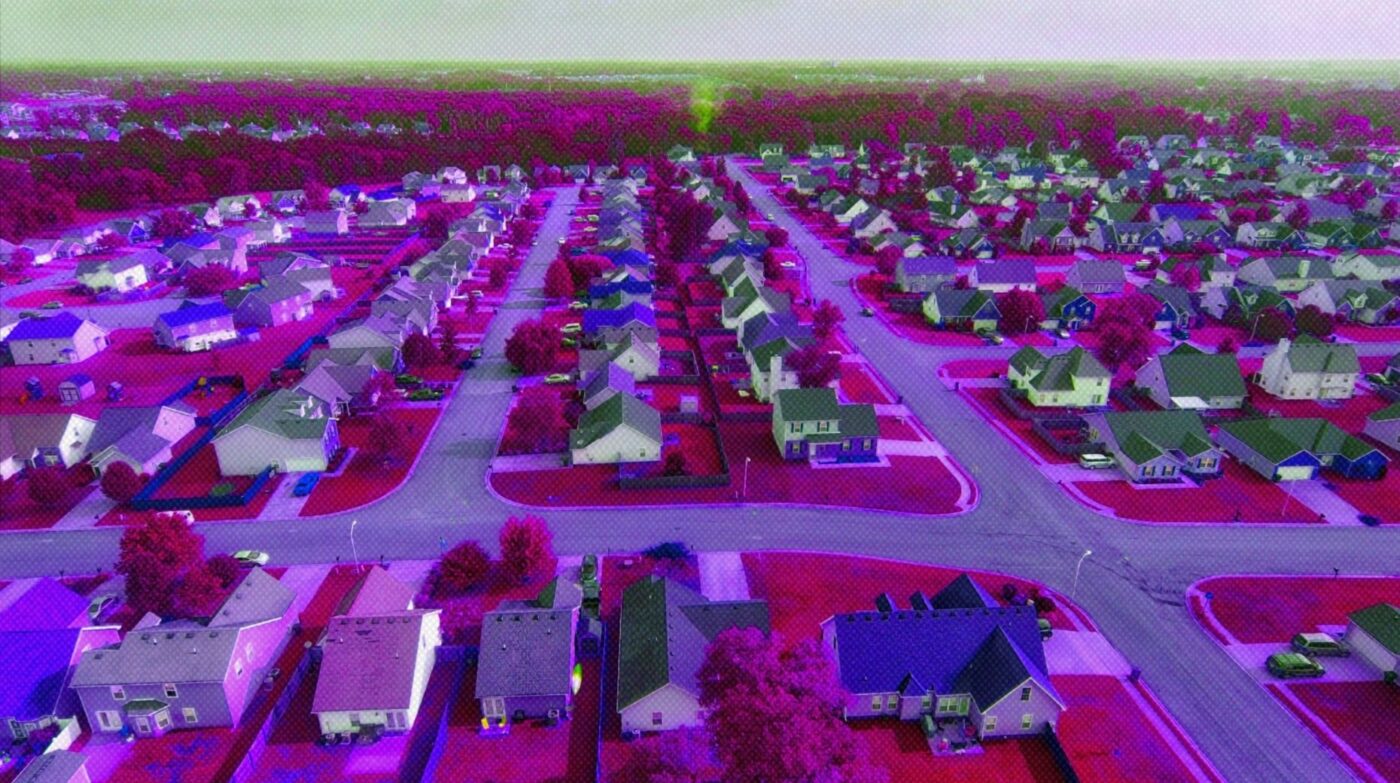 With inventory at all-time lows, the need to generate listings has never been more pressing. Whether you've never built a farm before or it's been a while since you have, these steps will help you create and grow a thriving geographic real estate farm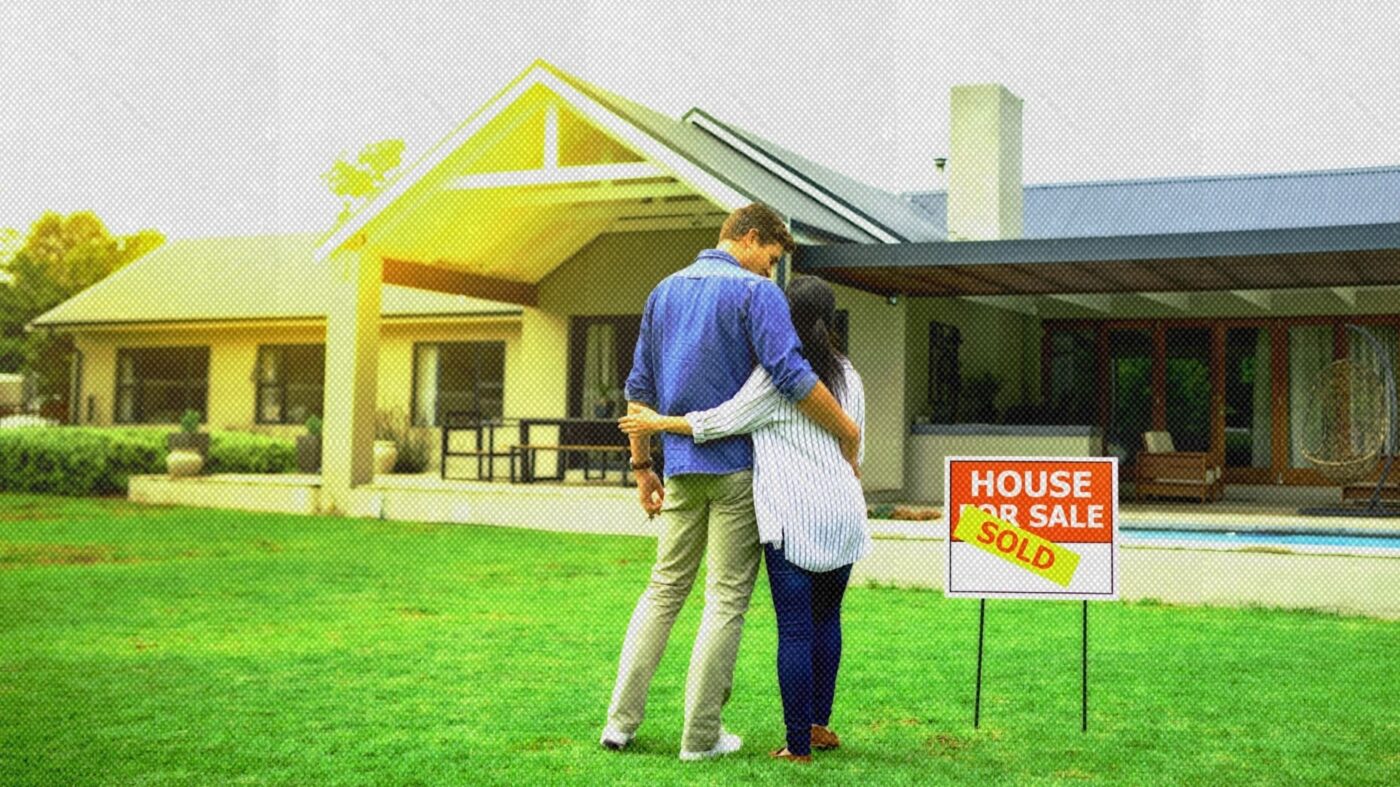 Your ability to generate real estate listings will be key in 2021 being your best year in the business — take action now with one of these strategies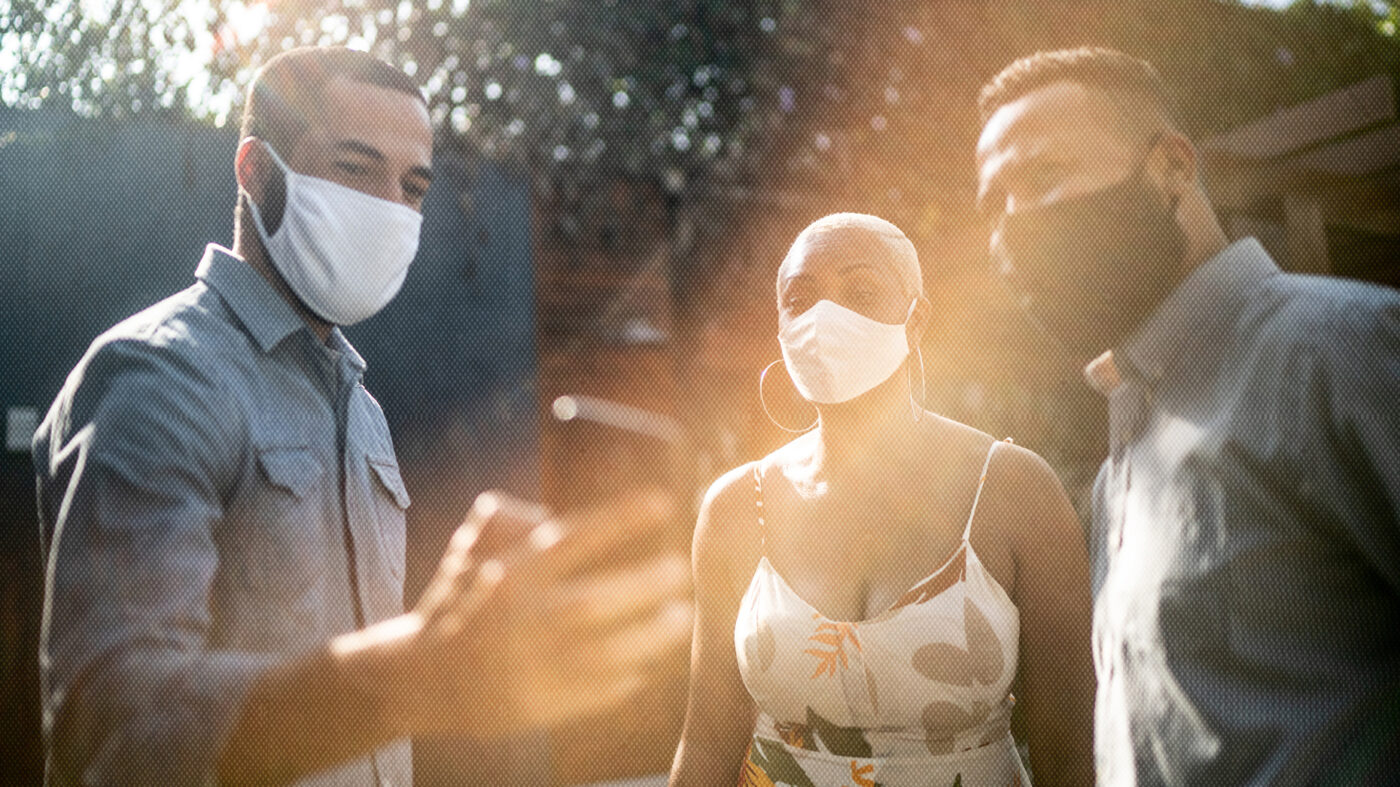 Social media platforms are oversaturated with all sorts of posts, so creating content that's fresh, creative and engaging can help cut through the noise, grow your following and nurture trust with your clients. Here are a few ideas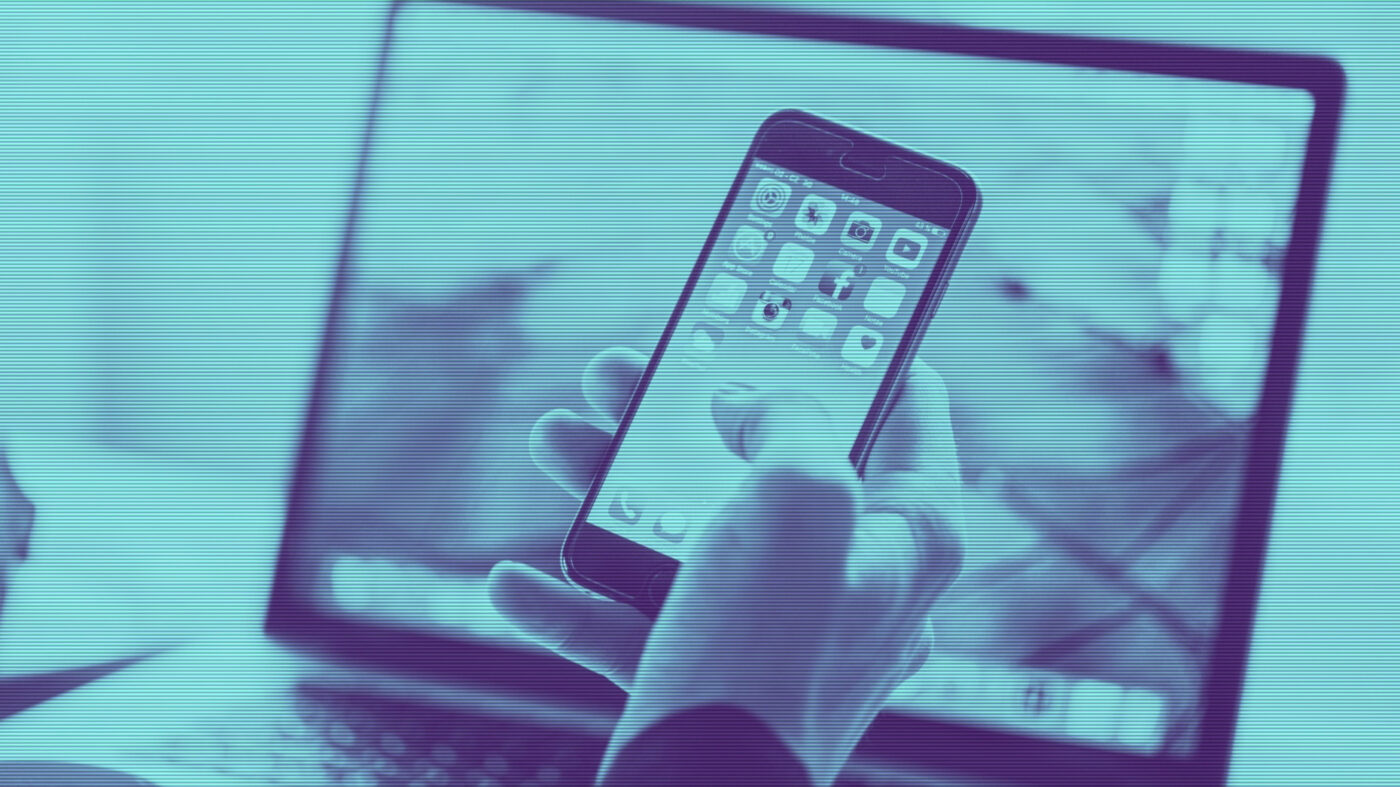 If you're looking to get started with real estate Facebook ads, start with these battlefield-tested strategies that will boost your business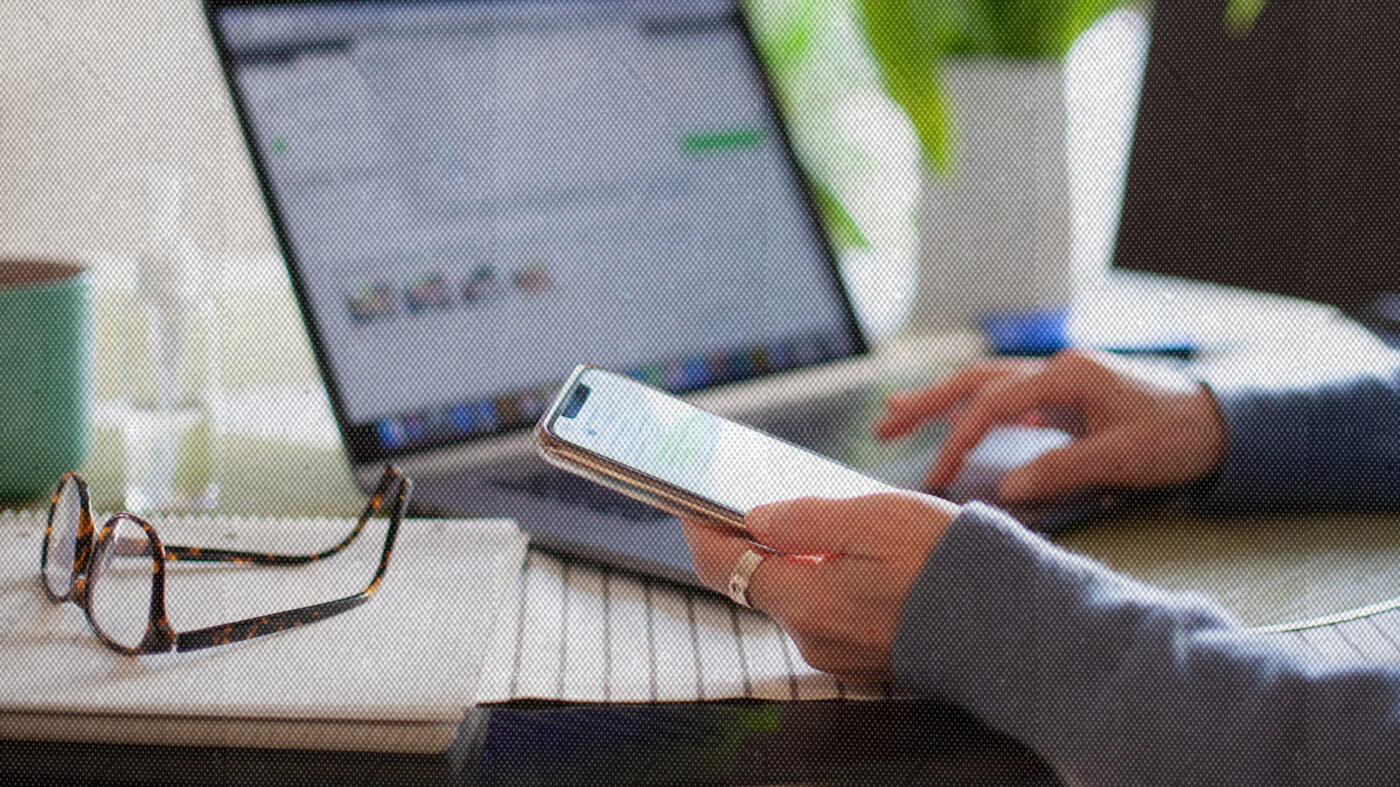 Opinion
Developed by a former high-producing Vancouver agent, the application centers on social video but can tackle much more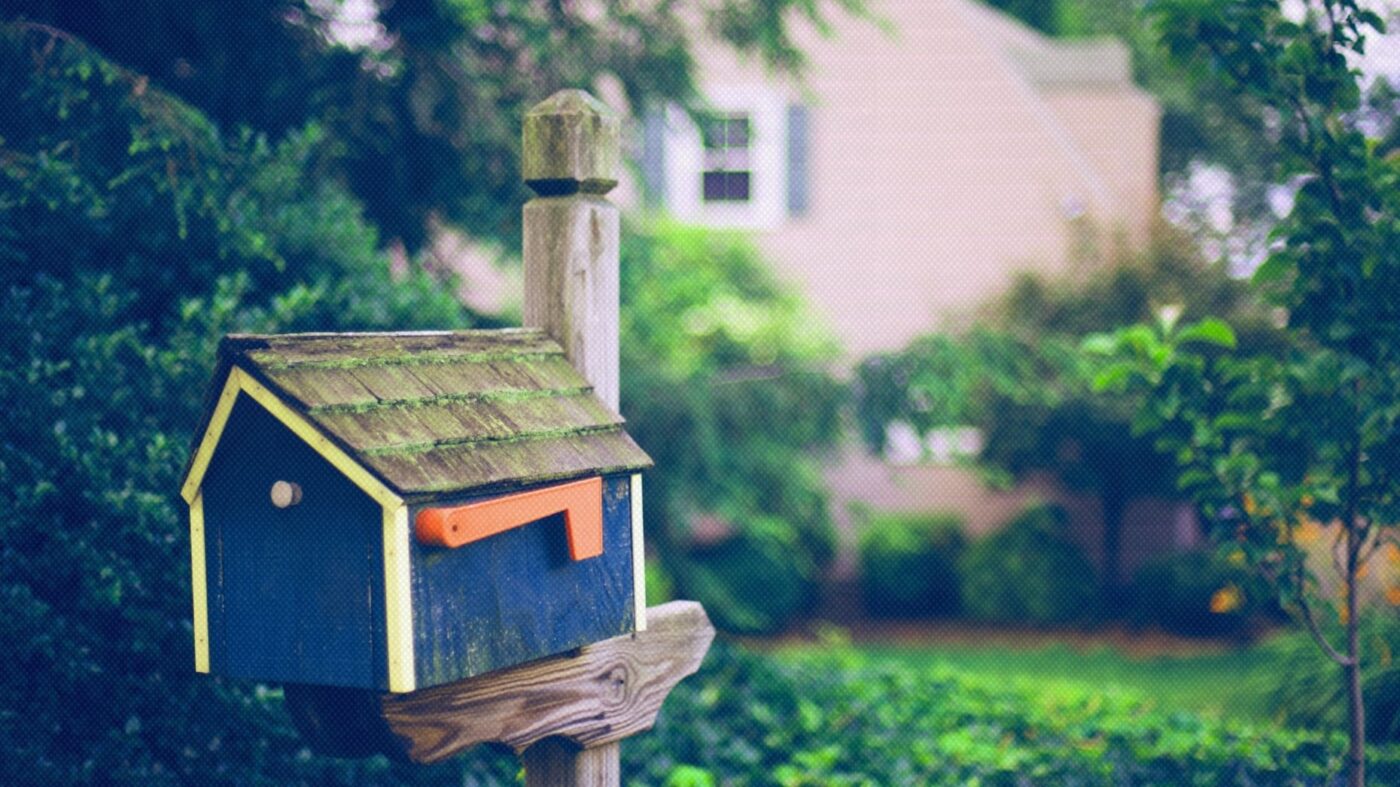 Statistics show that this old-school marketing strategy is coming back in a big way. Find out why — and how to implement it — from 2 of the industry's biggest names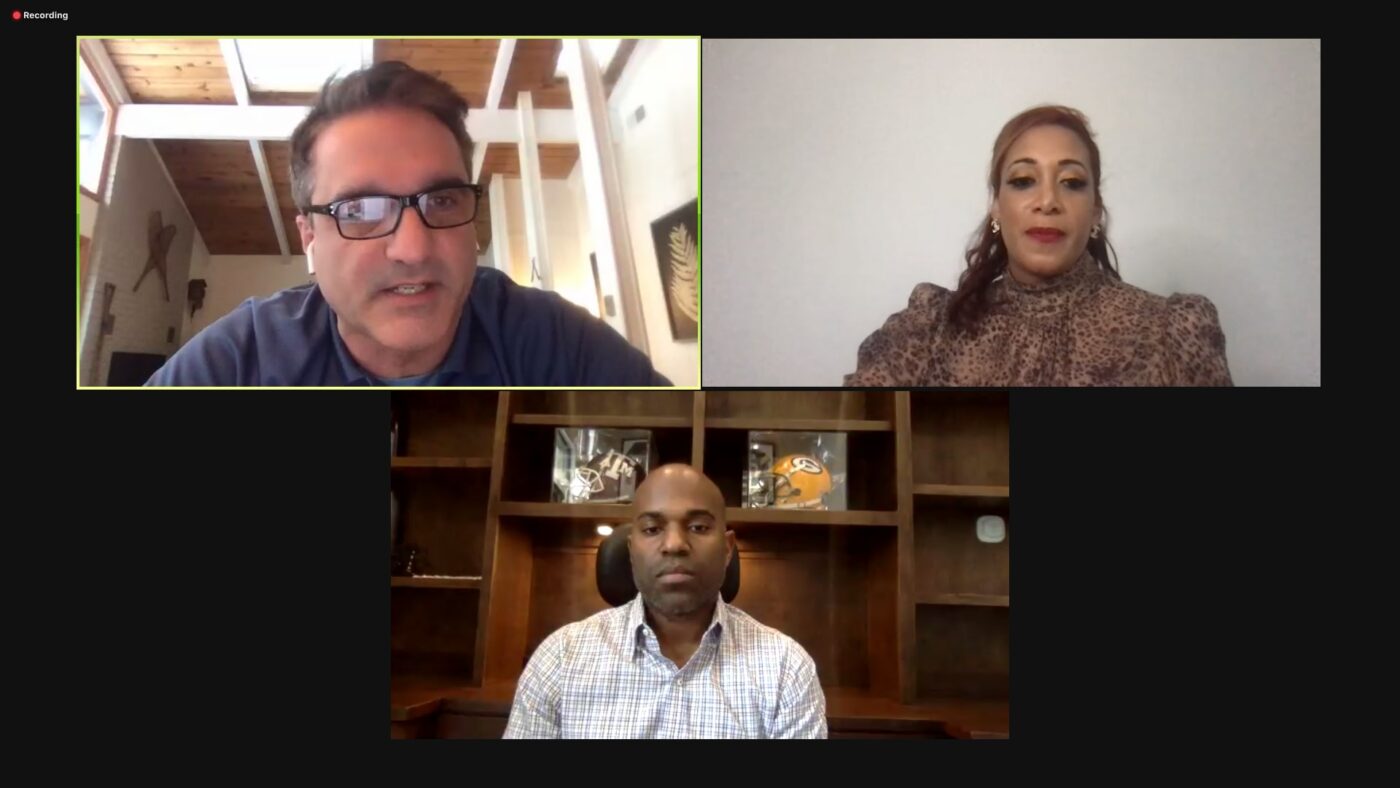 Panelists at Inman Connect Now talk about creating 'wow moments' for clients, from sending warm fresh-baked cookies to doggie poop bags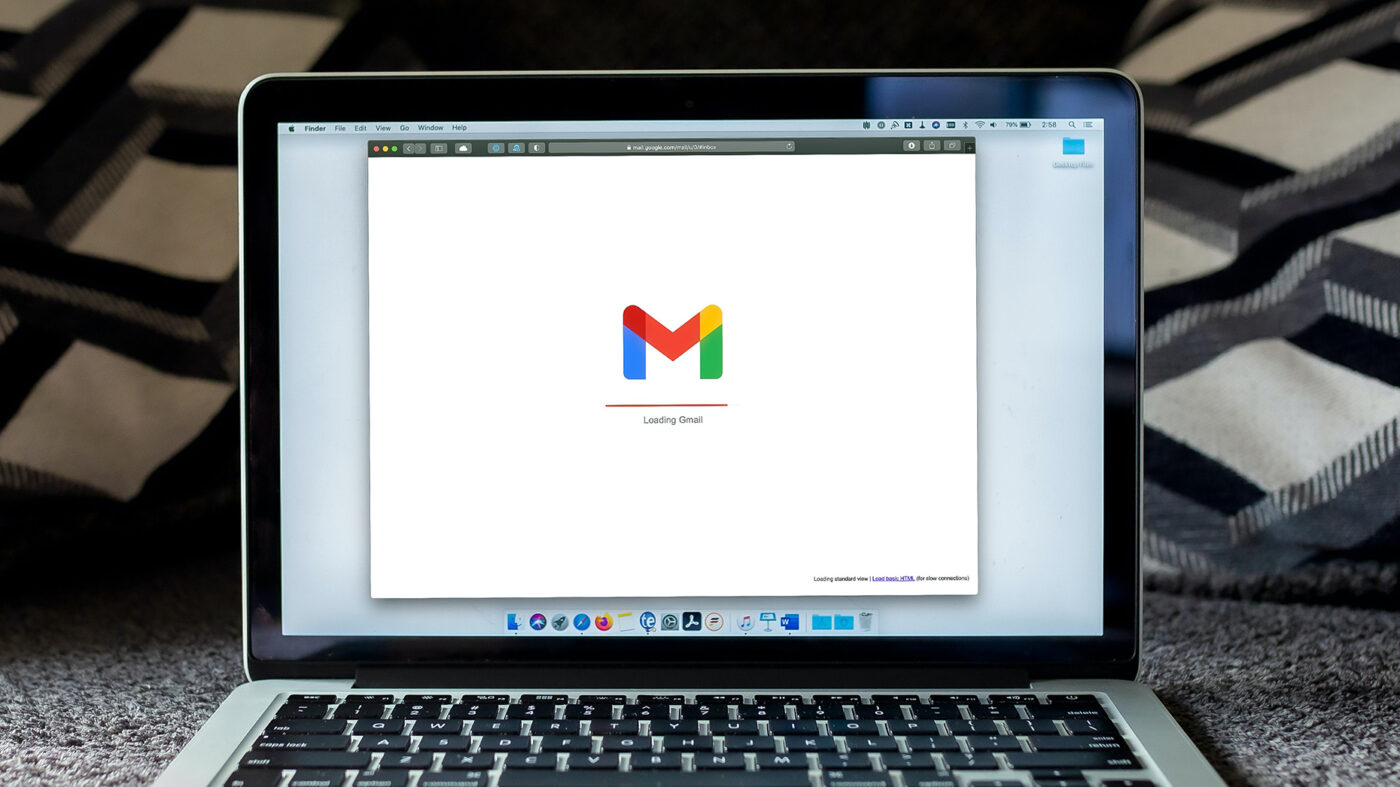 Email list maintenance is crucial to any agent's lead nurture and branding efforts, yet it's too often looked upon as a passive marketing activity. Recent updates from ActivePipe are making easy work of it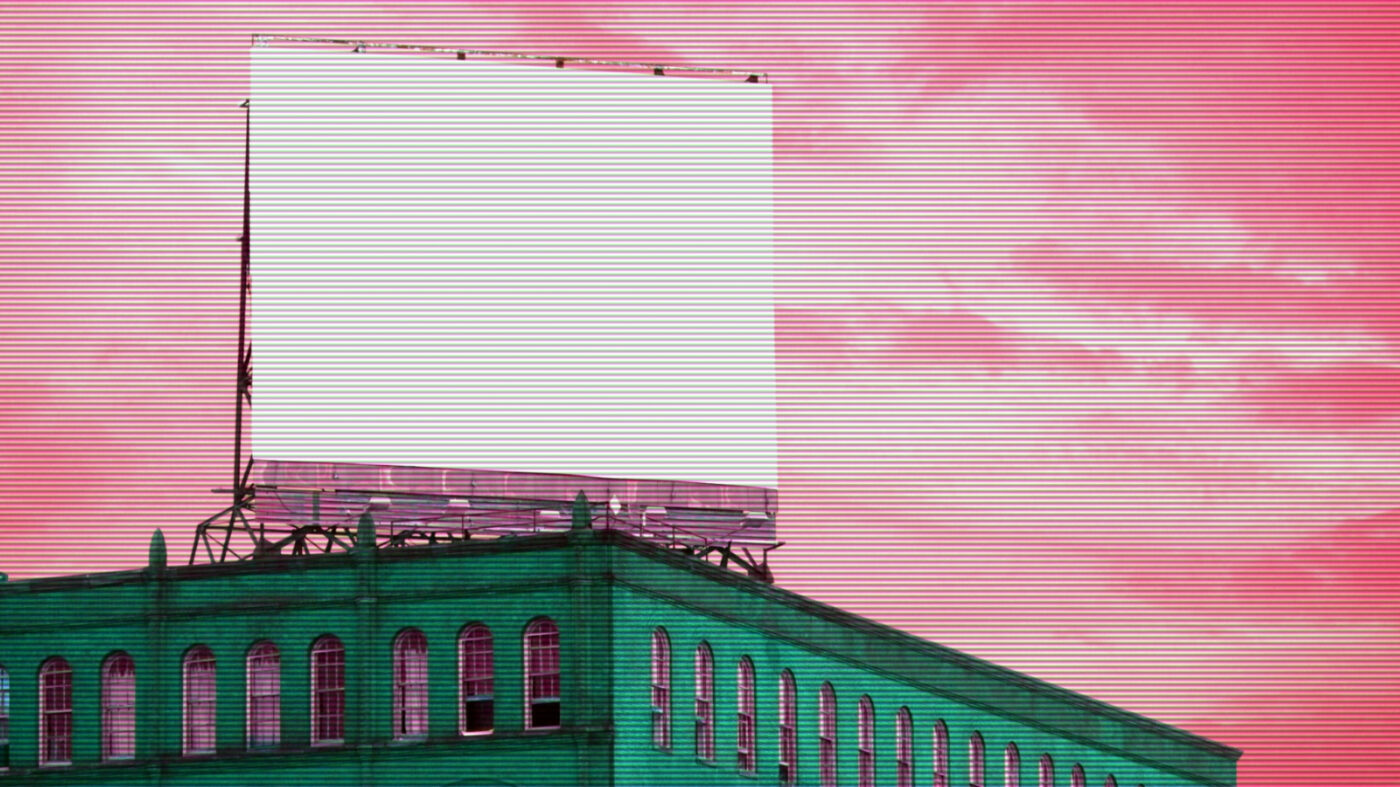 Opinion
Does everyone in your market know who you are? If the answer is no, then you have serious work to do to get your name out there. Here are few things you should (and shouldn't) do when building your real estate brand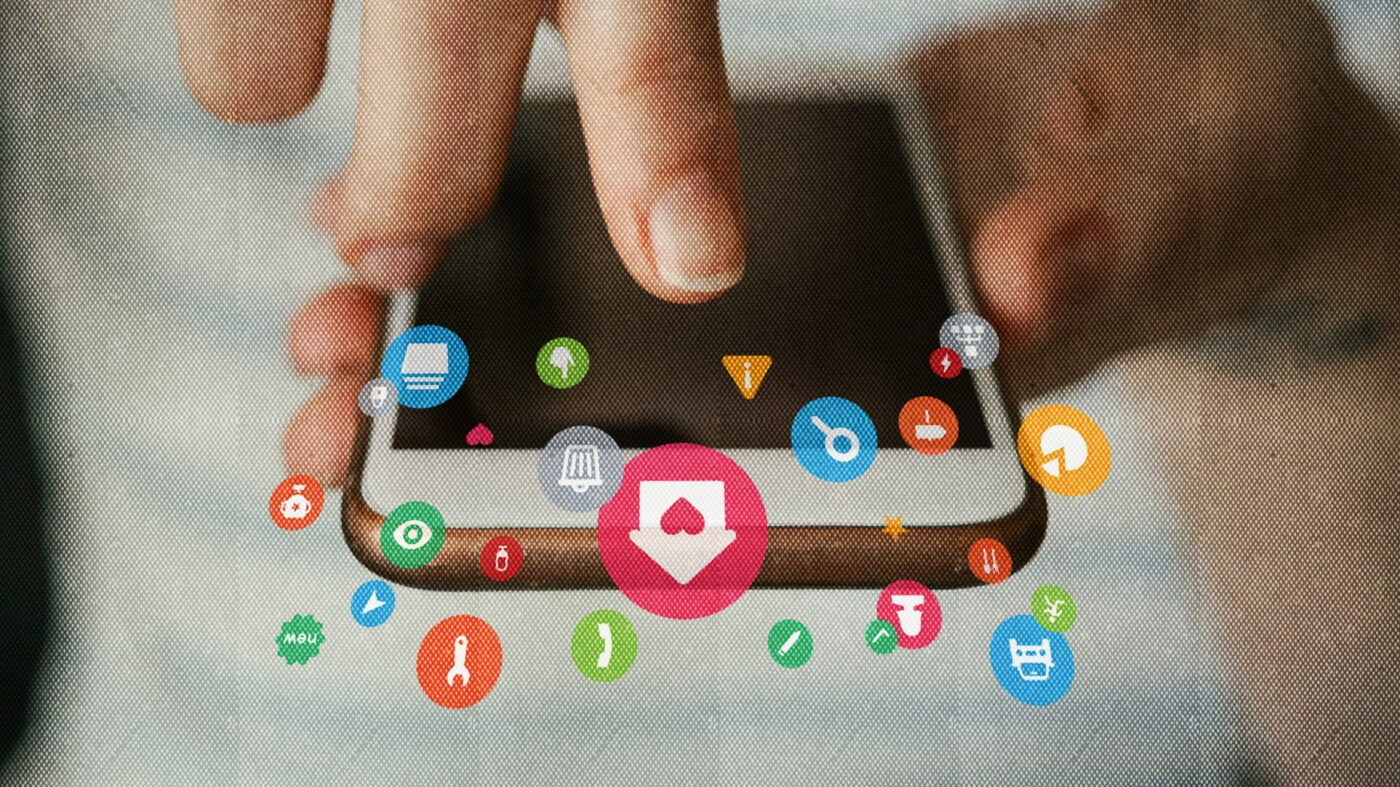 Be more intentional with your social media strategy. Here's where to start and how to keep it consistent all year long while growing your reach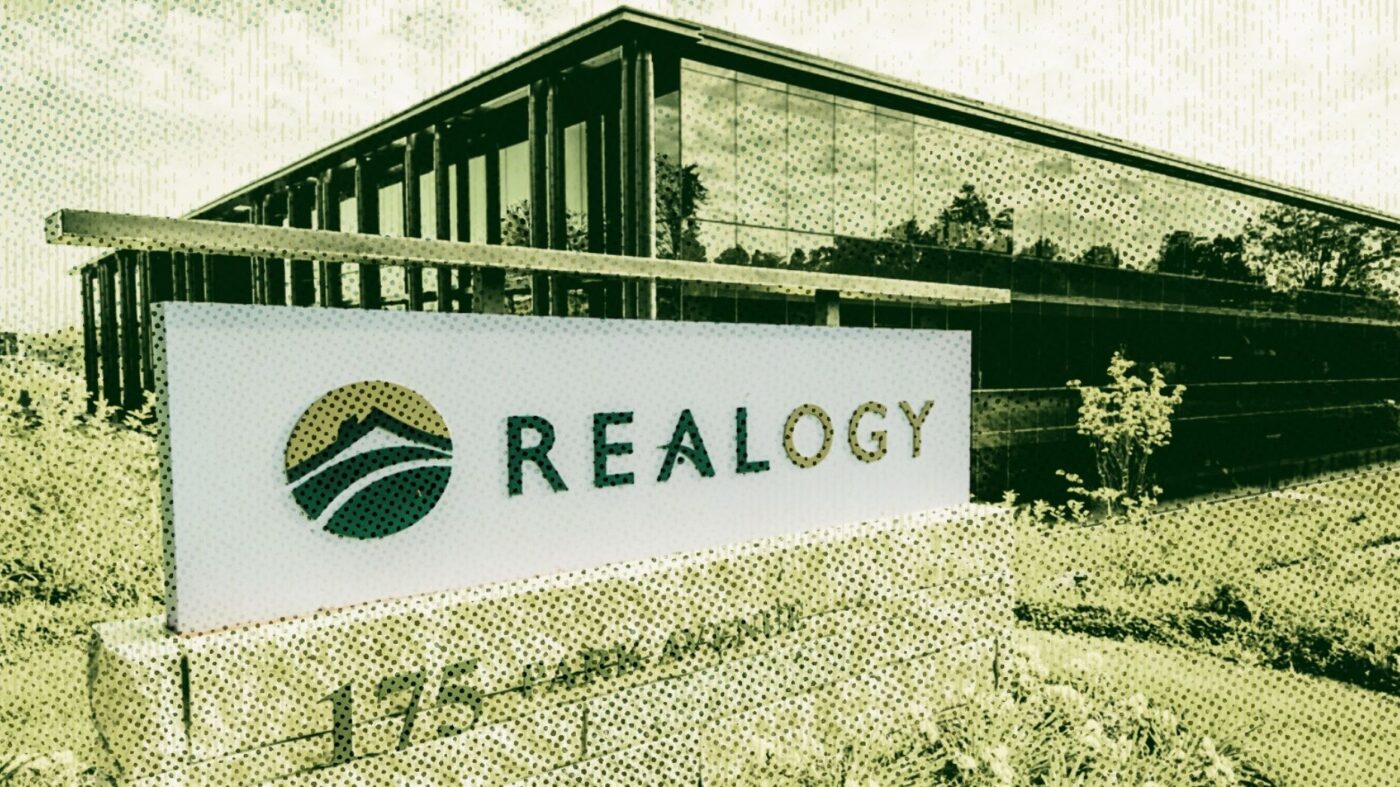 The company's relocation services, mortgage lending partnerships and loyalty programs across all brands will now be under the Realogy Leads Group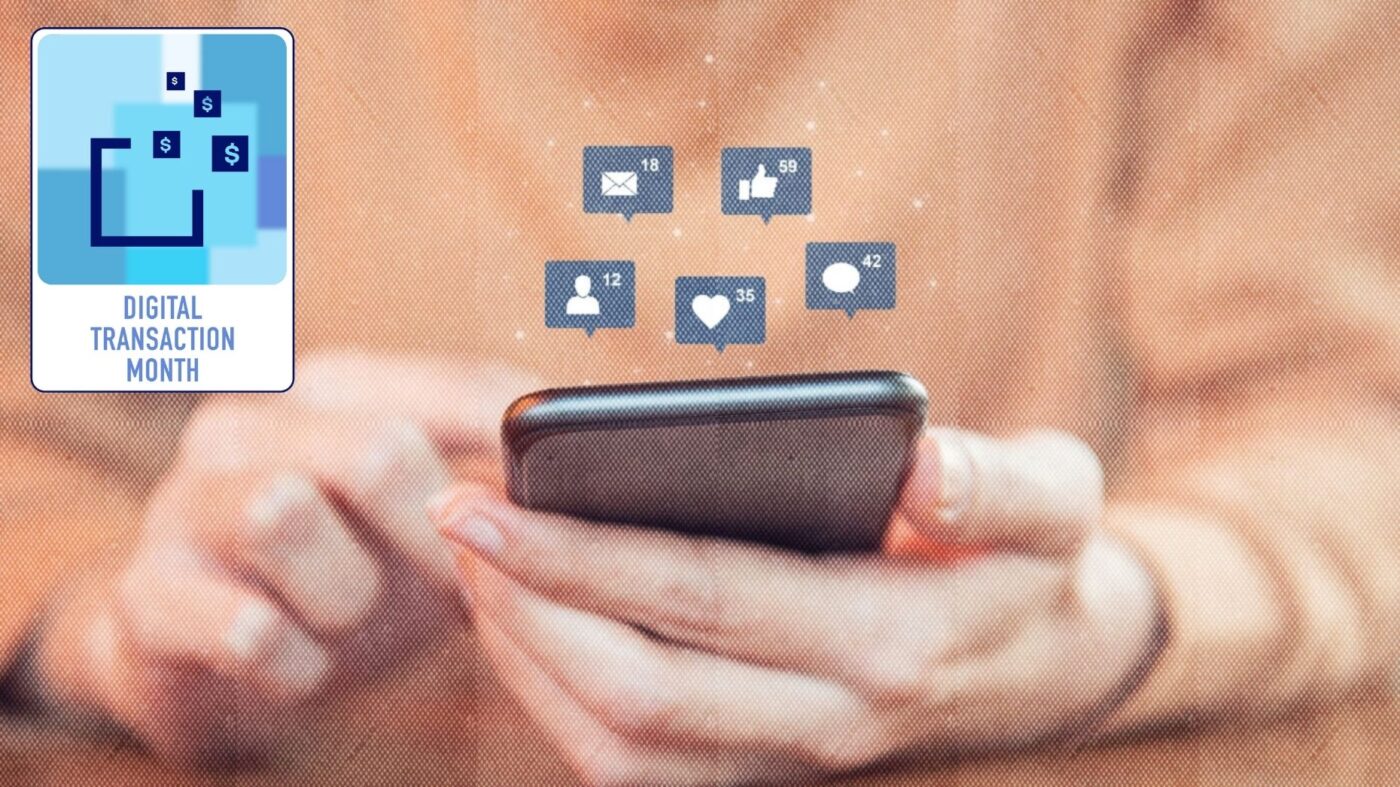 You don't have to abandon your traditional real estate door-knocking values — you simply have to pivot them. Here's how you can put a modern-day twist on something you've been doing for years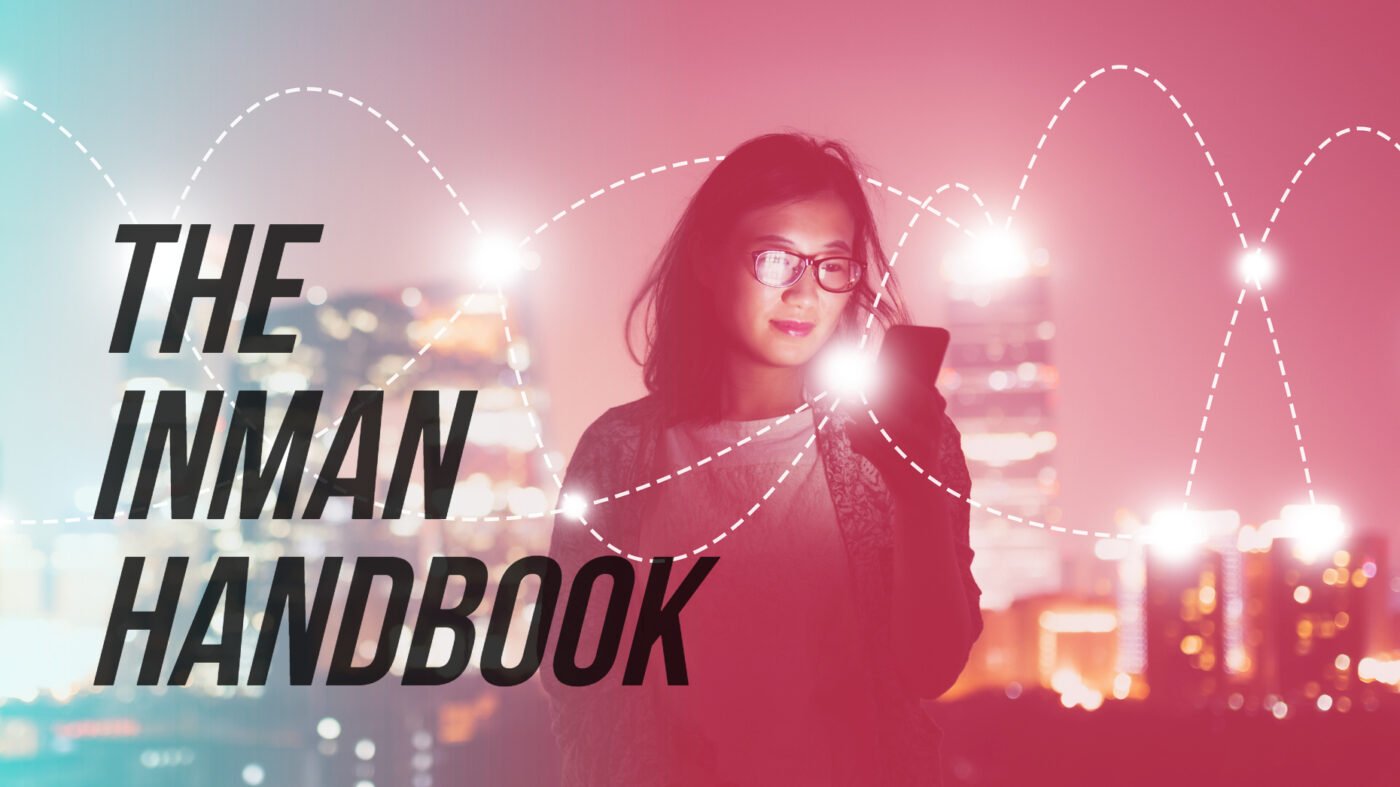 Paid or organic? Email marketing or direct mail? The Inman Handbook on lead generation is here to help you understand the nuance in lead types, qualification and marketing tactics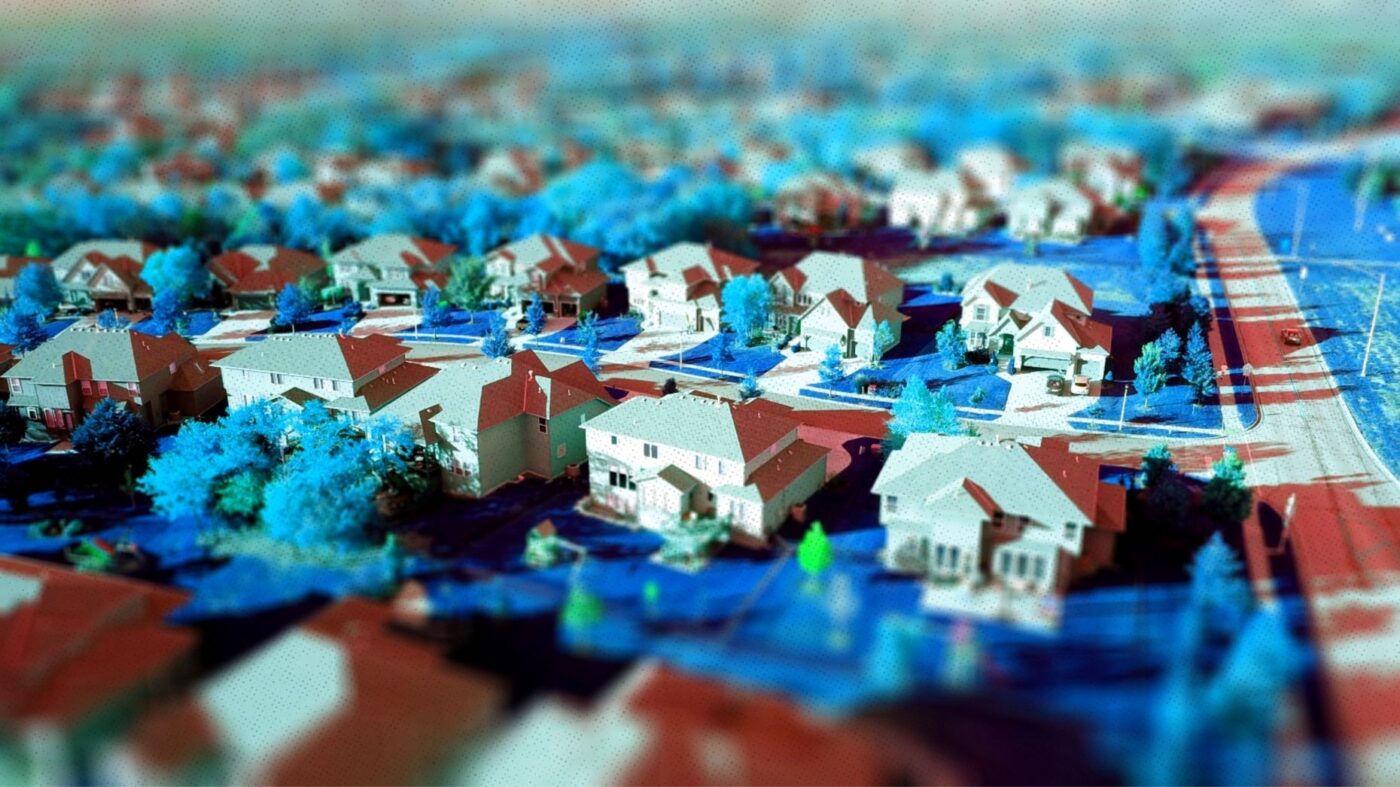 Here are a few ways real estate agents can proactively persuade potential homesellers to put their properties on the market now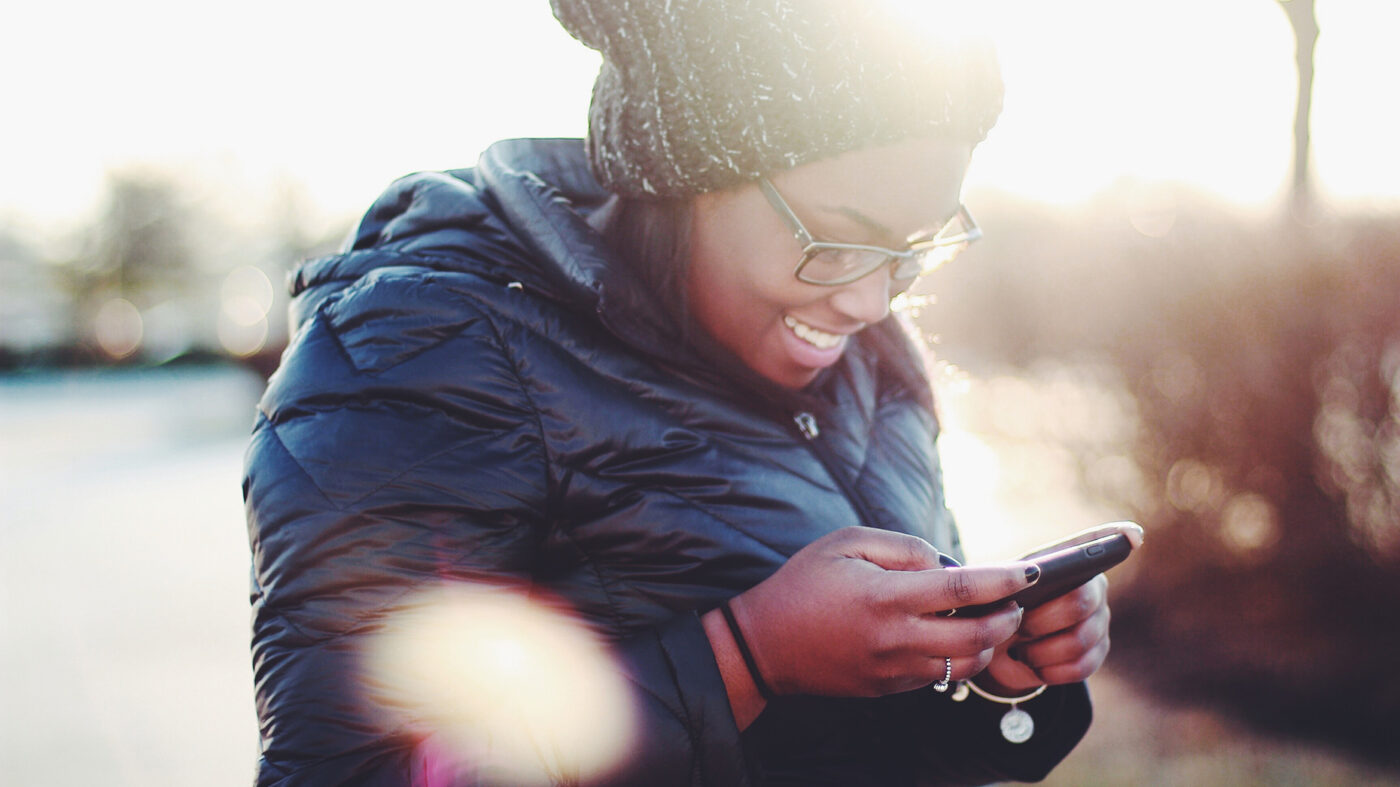 Opinion
Using automated text responses for leads and clients, Numa is targeting real estate after success in helping small retail businesses never miss a call for new business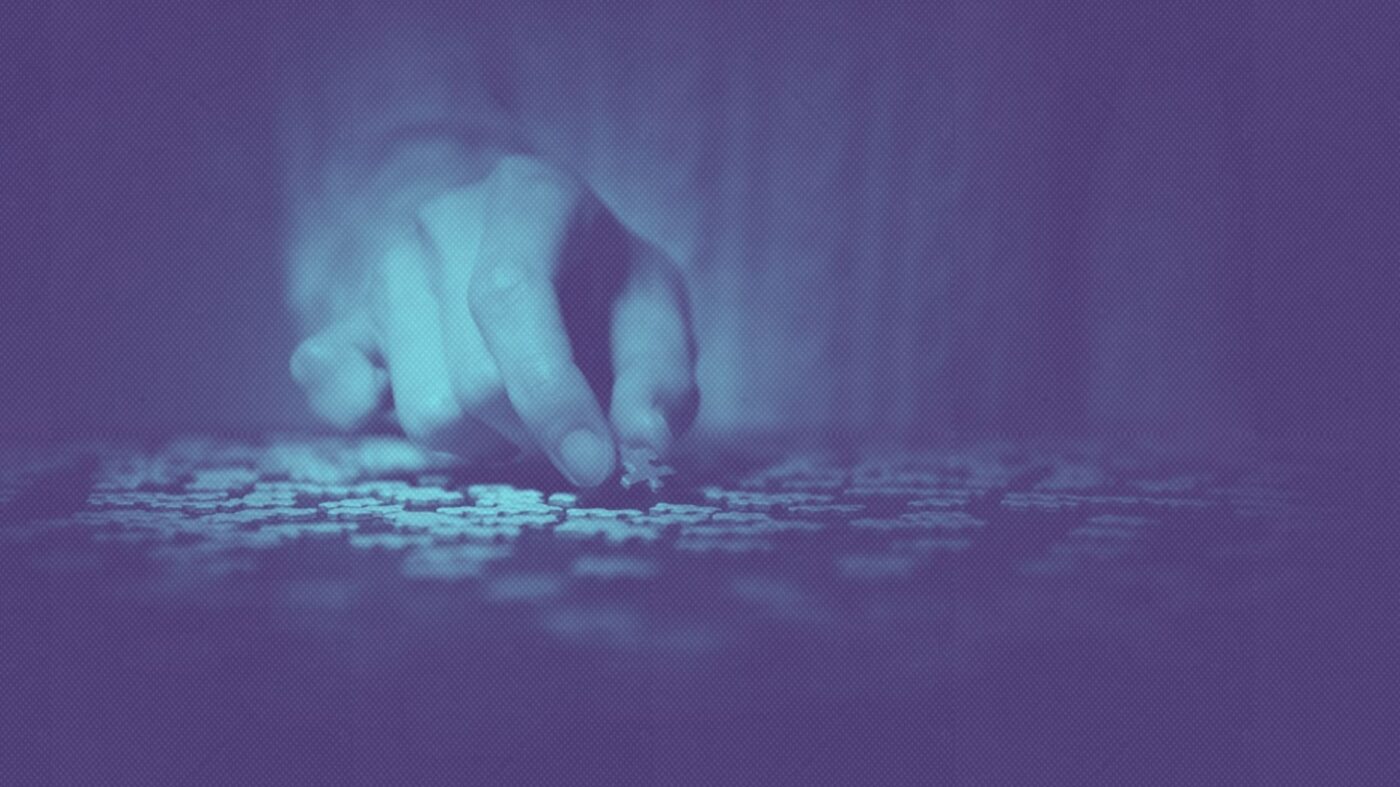 Opinion
When weighing the pros and cons of adding an ISA as your team grows, think about what type of business and culture you're building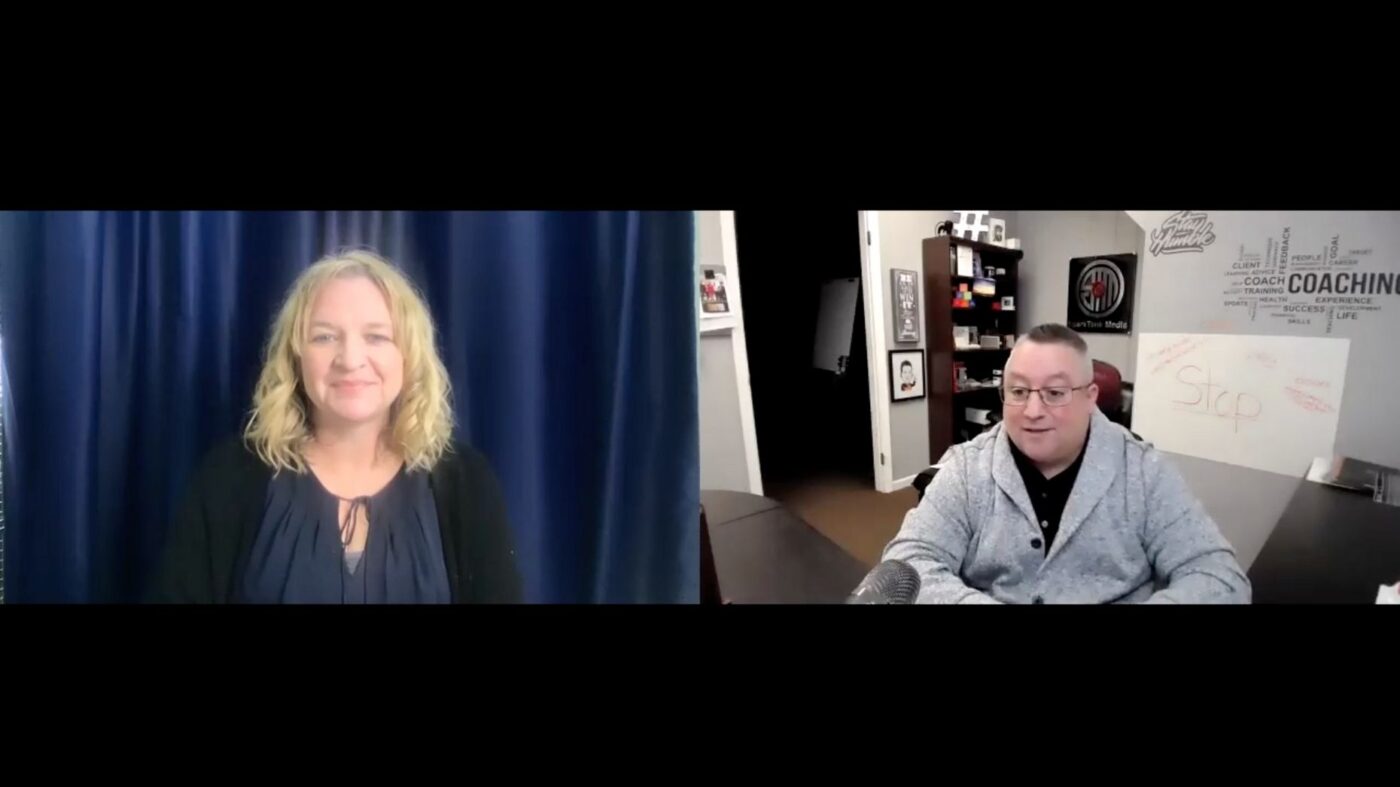 Real estate experts Jeff Lobb and Stacie Staub share tips on how to find inventory in today's tight markets at Inman Connect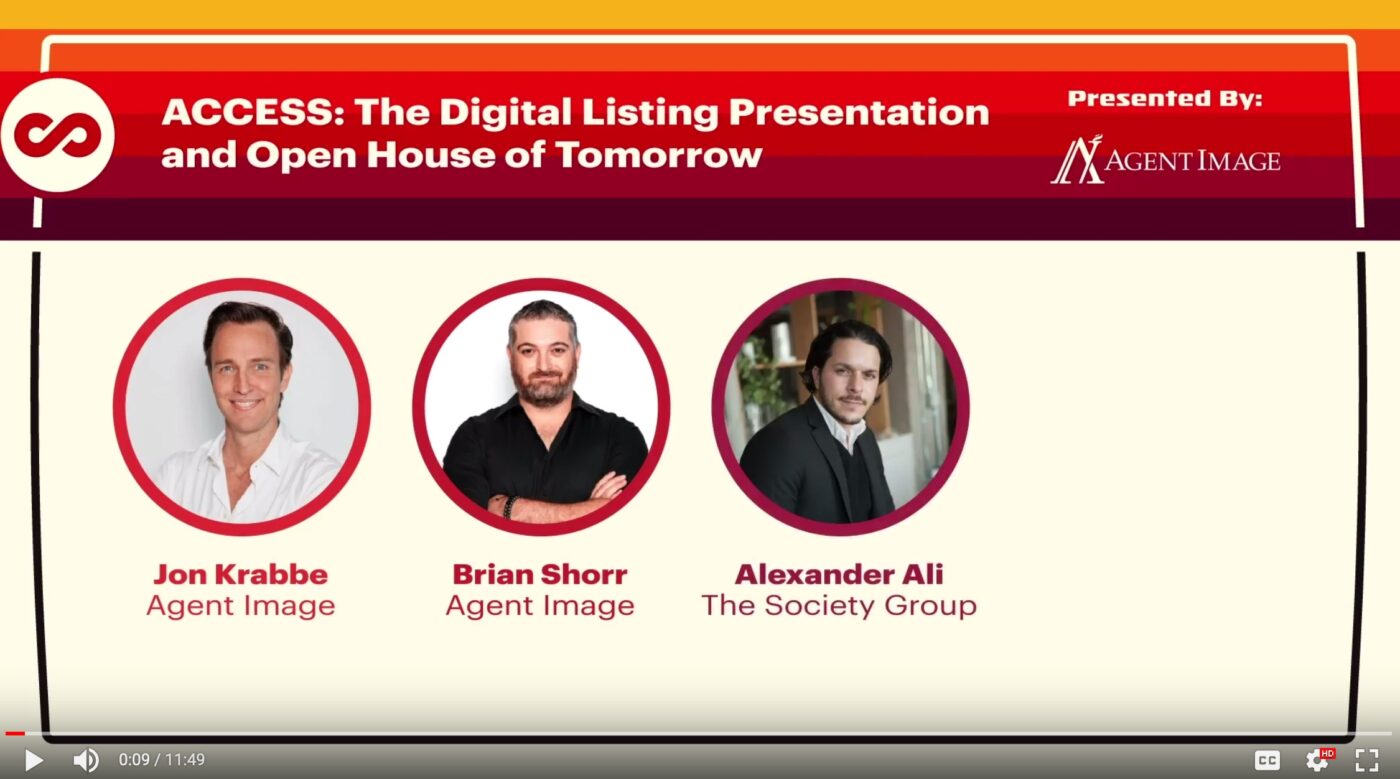 The Inman Connect audience was offered a unique look at what website developers Agent Image believe is the future of listing presentations and online open houses.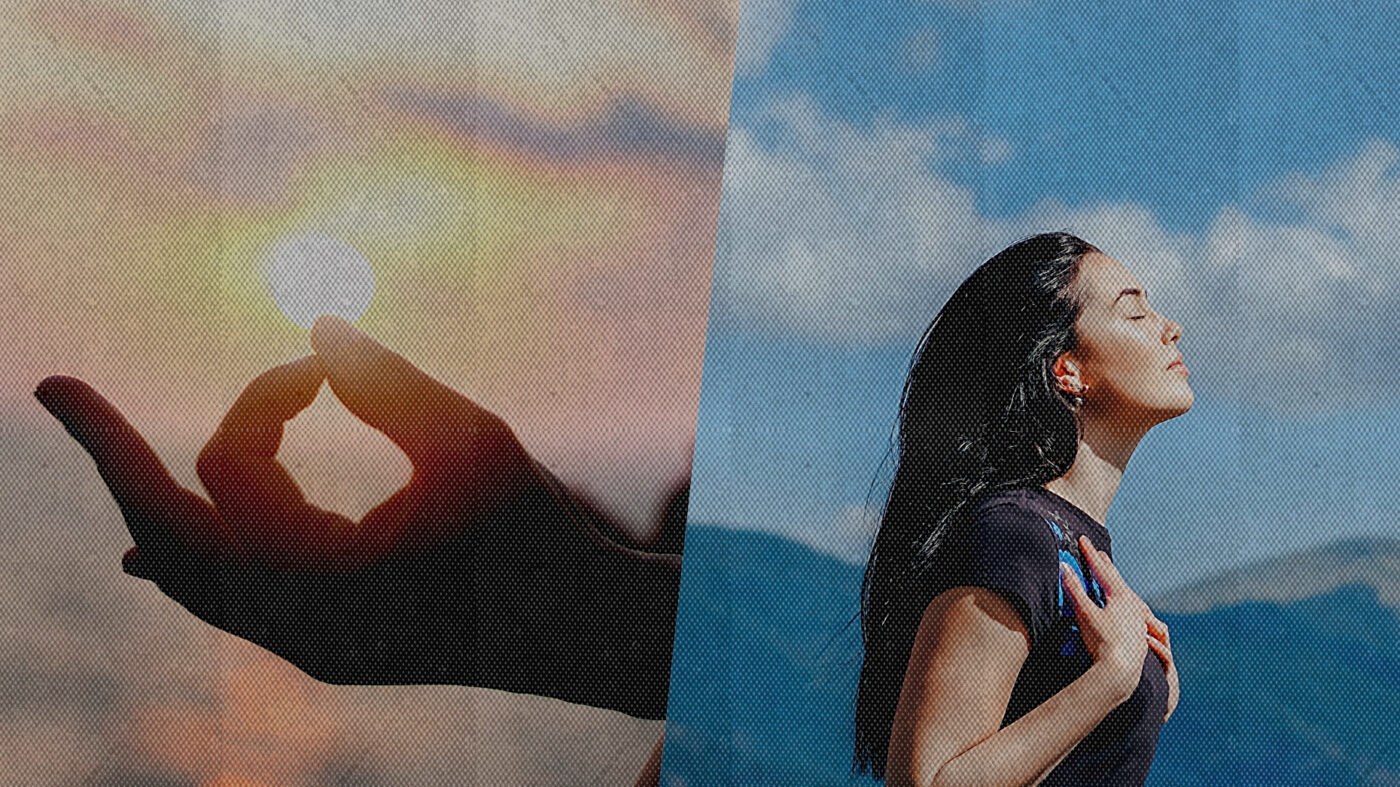 Take the time to thank your body daily for working hard to fight off the virus, and adopt these workflow strategies to improve your productivity and post-COVID sluggishness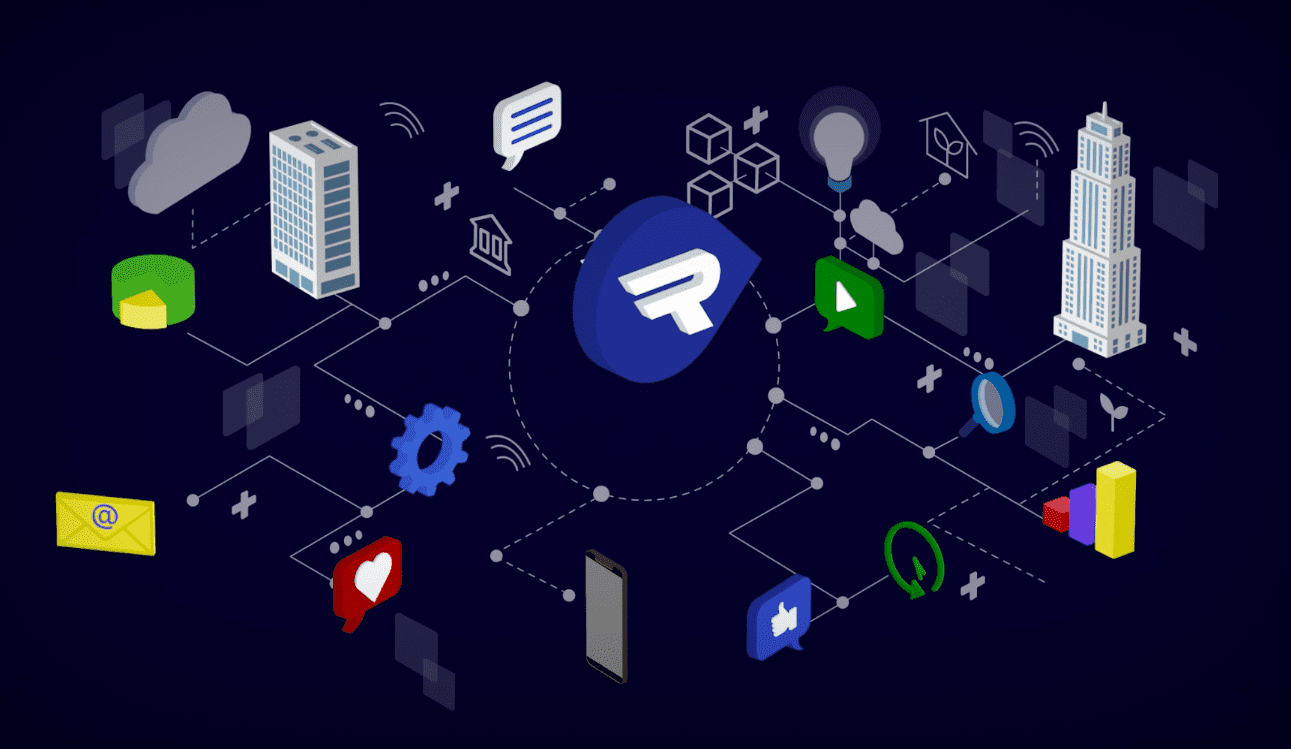 Looking for a minimum of $25K, RealtyFeed is a product of technology company Realtyna, and it aims to combine agent collaboration features with search tools for consumers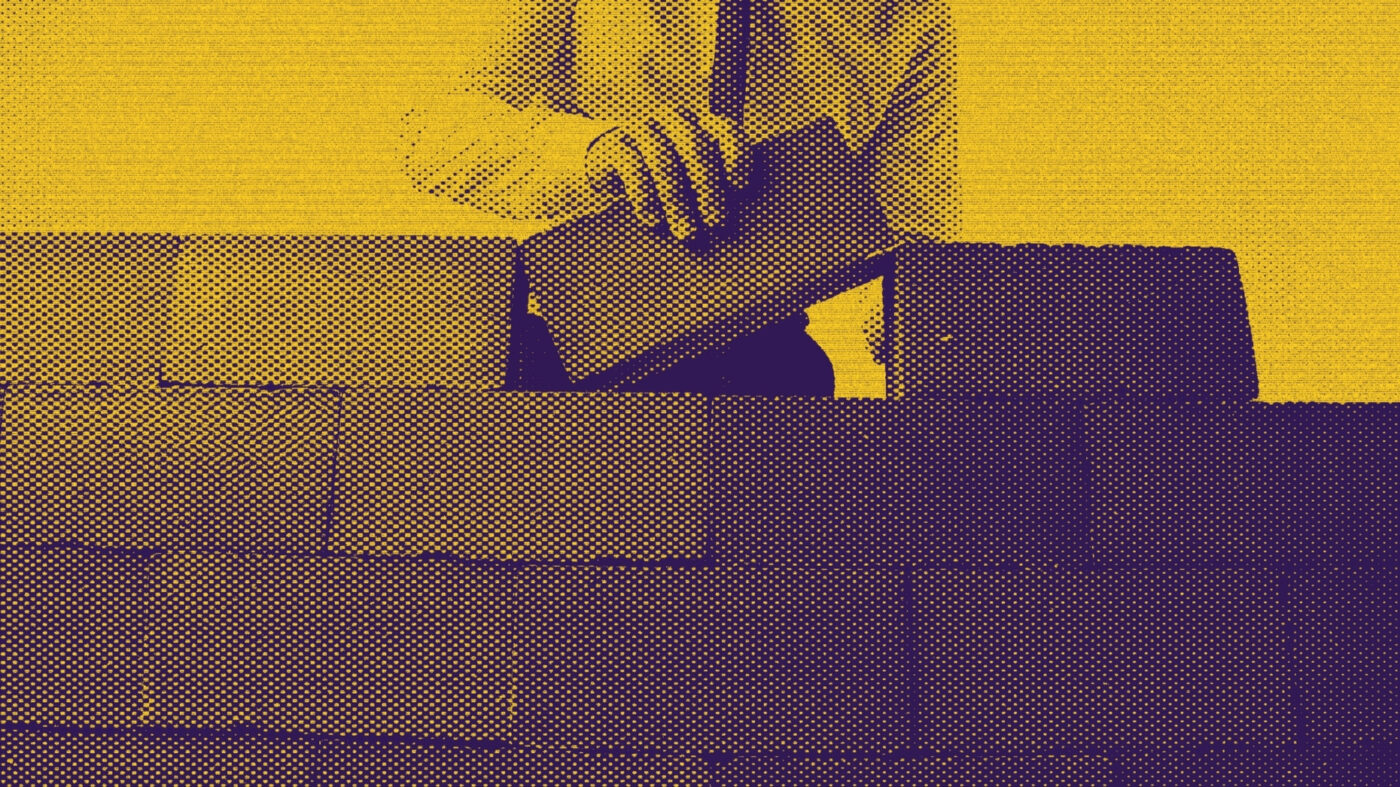 Opinion
You don't need to build your own real estate brand to be successful. One team leader outlines why conventional wisdom about brand-building is dead wrong and what agents should do instead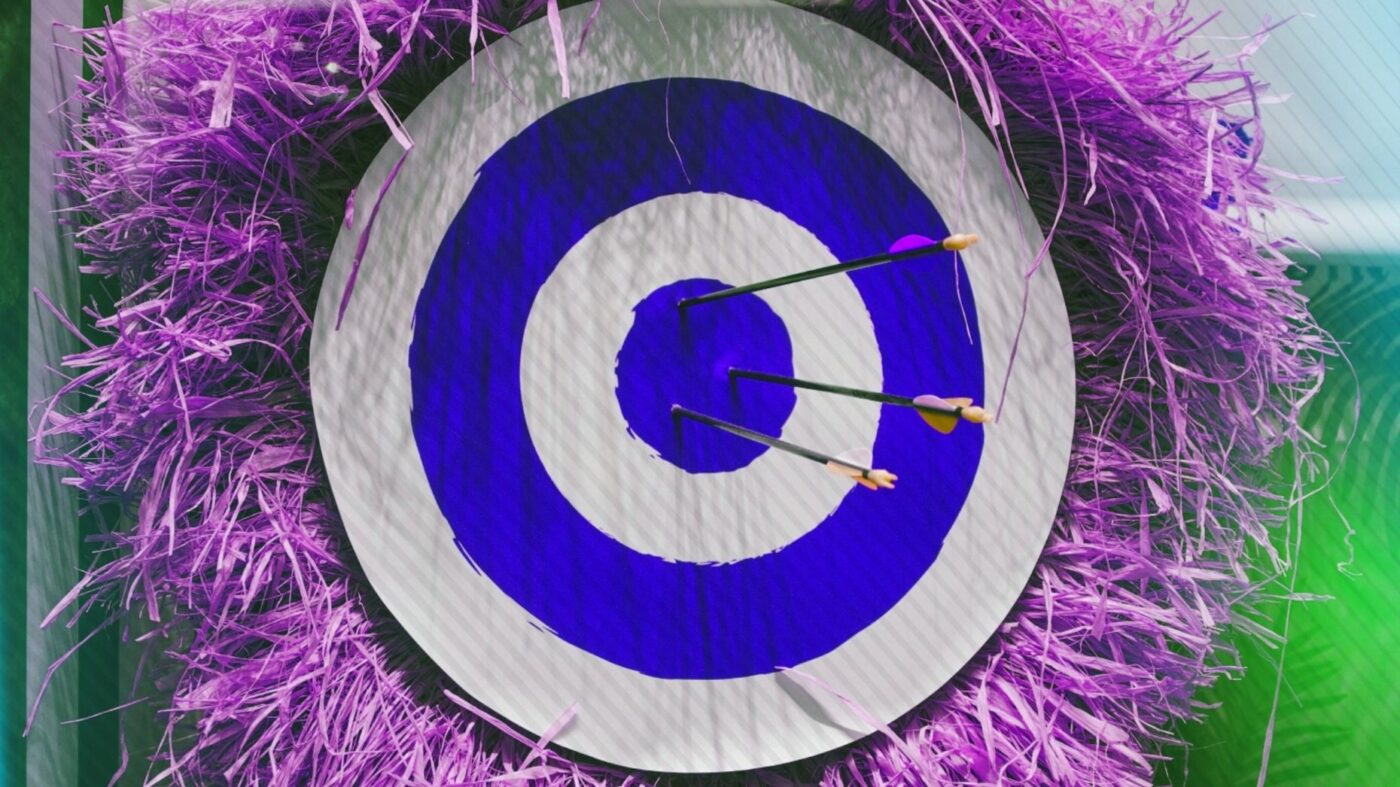 Here's a look at the latest trends in advanced audience segmentation and how to jumpstart your 2021 sales using Facebook Ads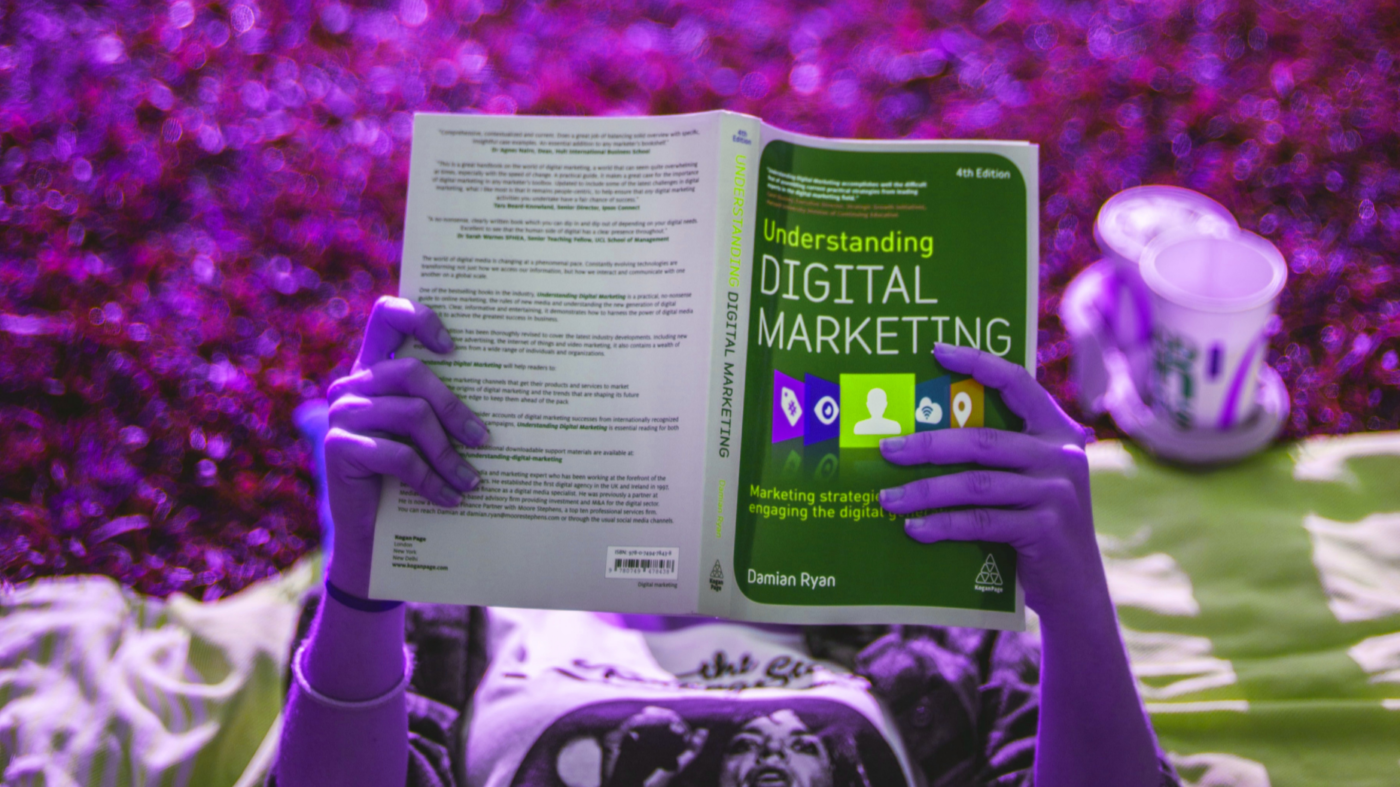 Opinion
An agent from Victoria, British Columbia, has built a new listing and social media marketing solution for the busy agents everywhere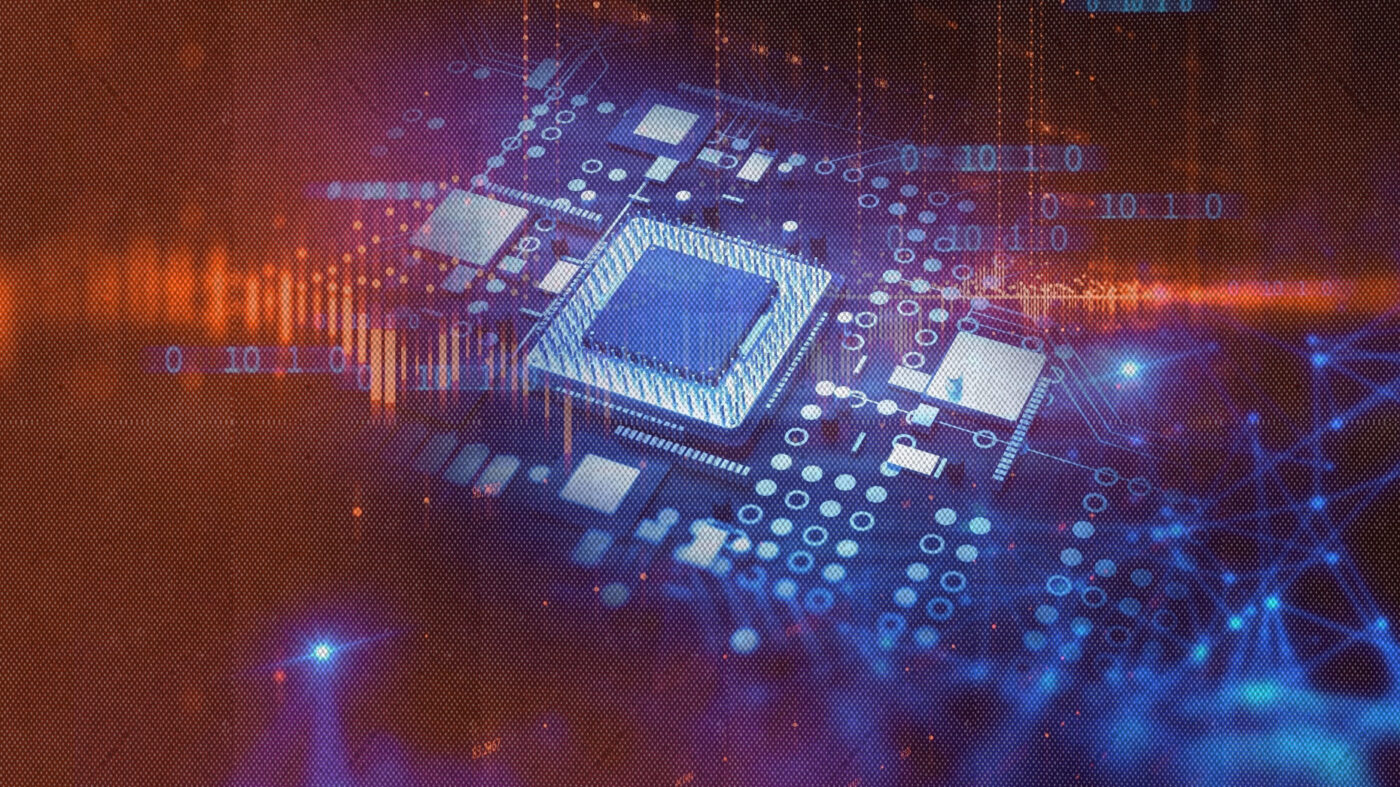 Agents are a lot like computers — they need several key systems to function properly. Here are a handful of crucial components every agent needs to operate efficiently and without a hitch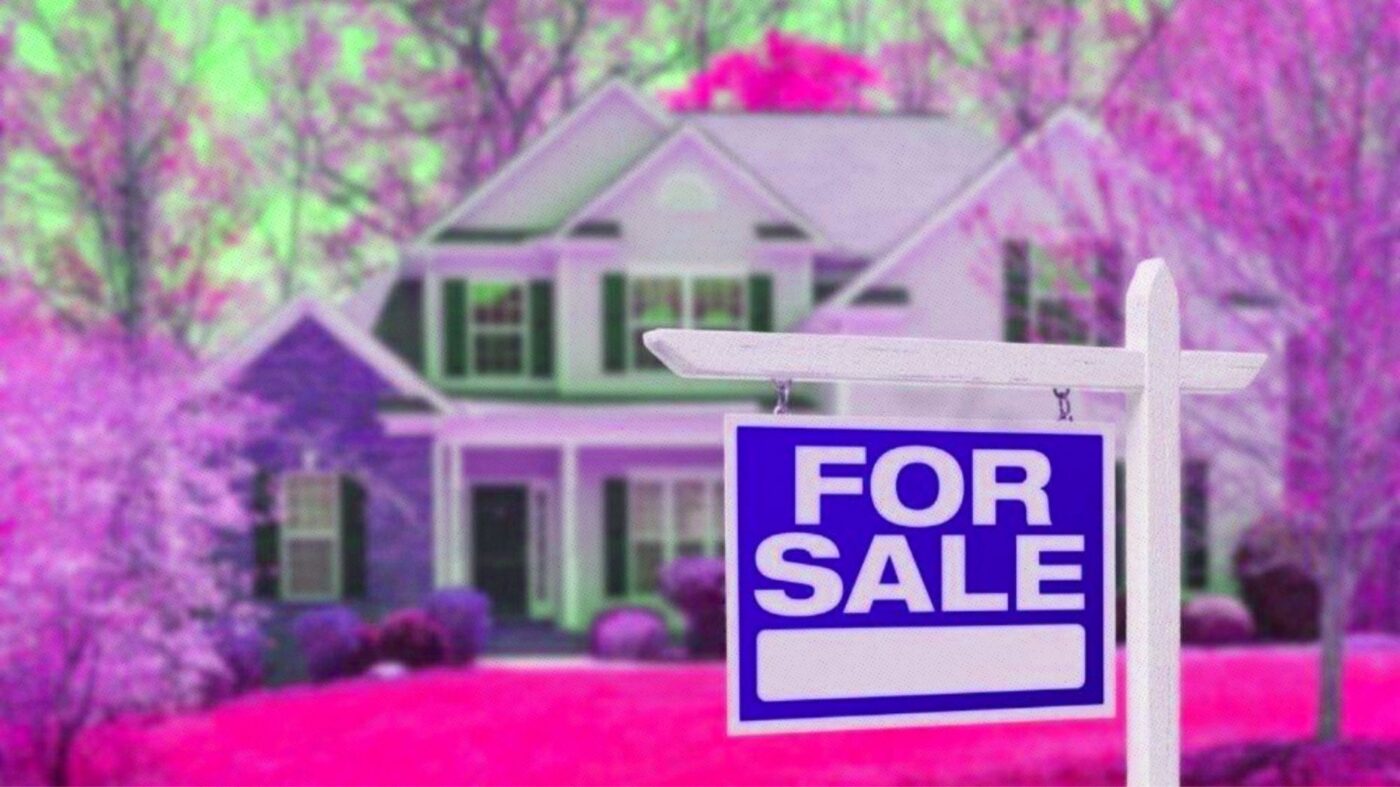 As you gear up for a successful 2021, consider rallying your team around listings to take control of your market this year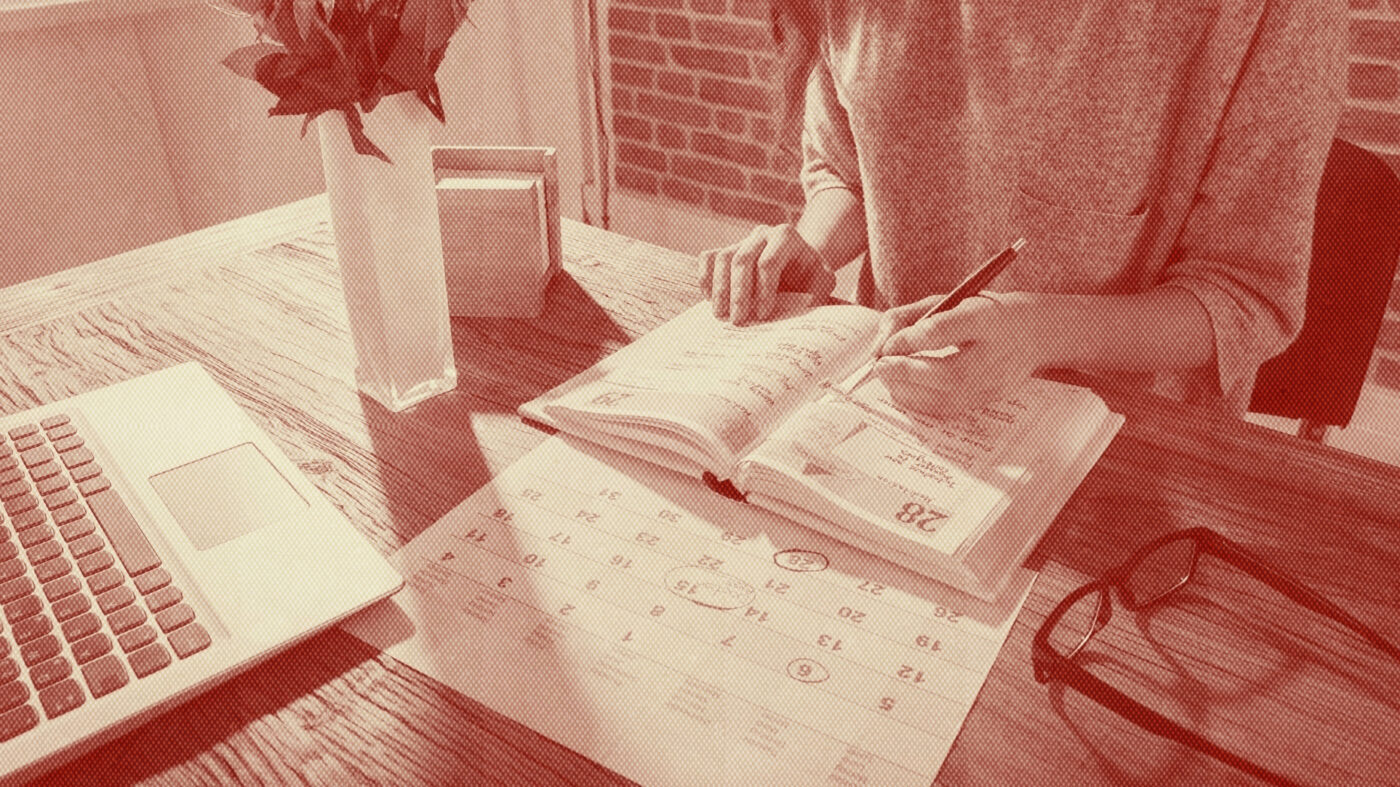 Falling into a routine can often result in an unmotivated, stagnant workplace — which is why it's important to break those patterns. As a broker, here's how you can create a progressive and productive environment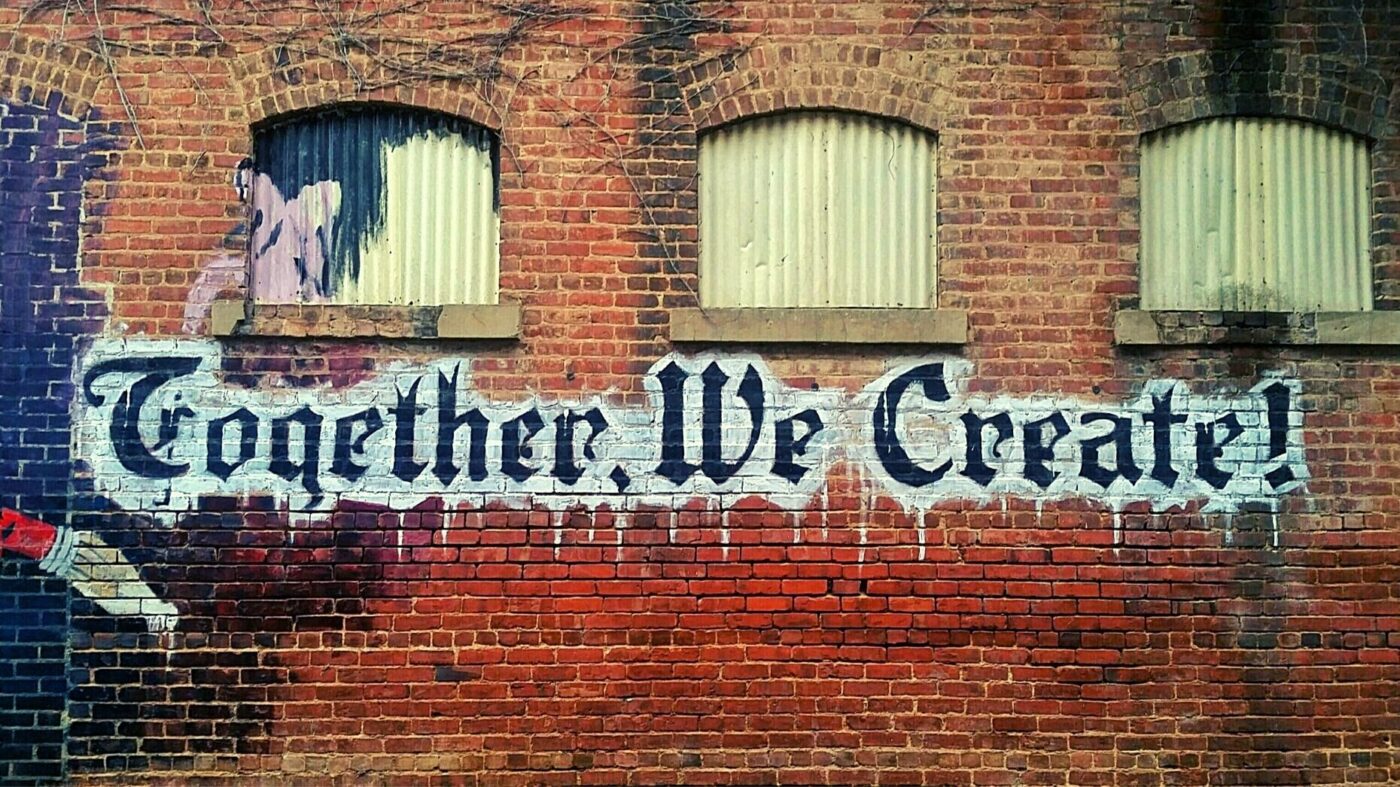 VoicePad's automated appointment setting and phone follow-up solution will be integrated with Elm Street's Elevate, an omnichannel marketing and sales support product for agents, teams, and brokerages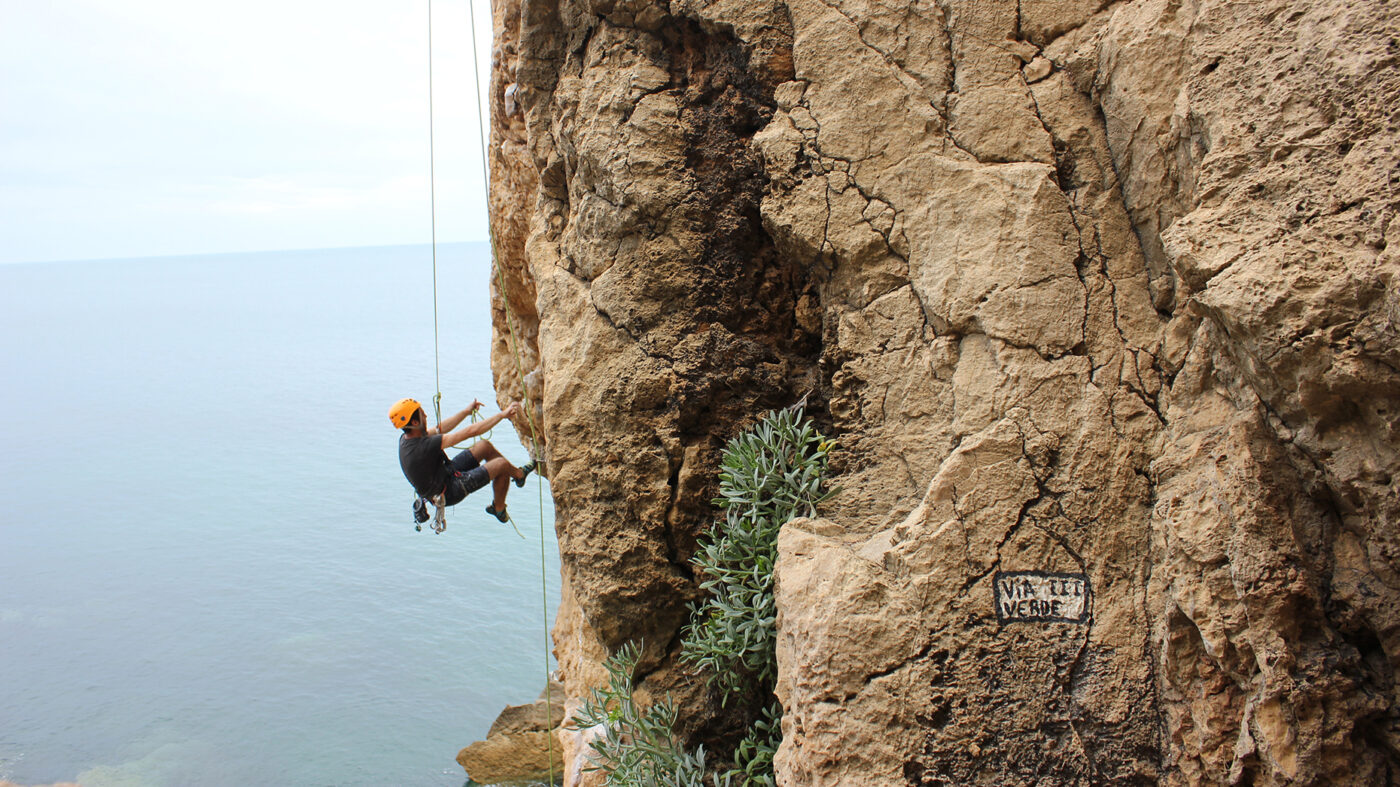 Opinion
Rebranded from Zephyr Leads, Ascend Lead Sites focuses on offering IDX-powered websites for lead generation that rests on a fully featured CRM, content management system and a menu of digital advertising integrations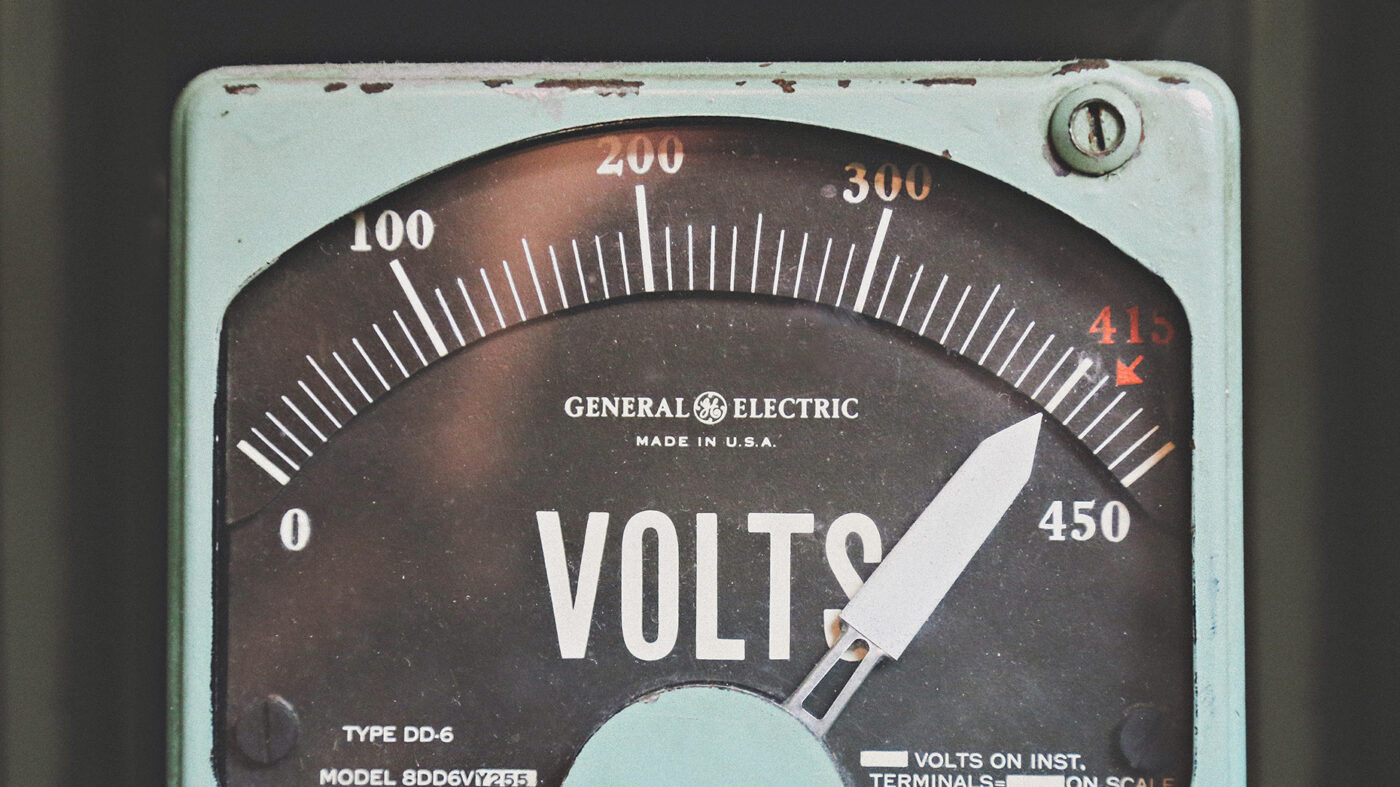 Opinion
The ISA-based advertising and marketing company creates and helps agents monitor lead generation campaigns on Facebook. Its month-to-month contracts make it stand out among its hardline competitors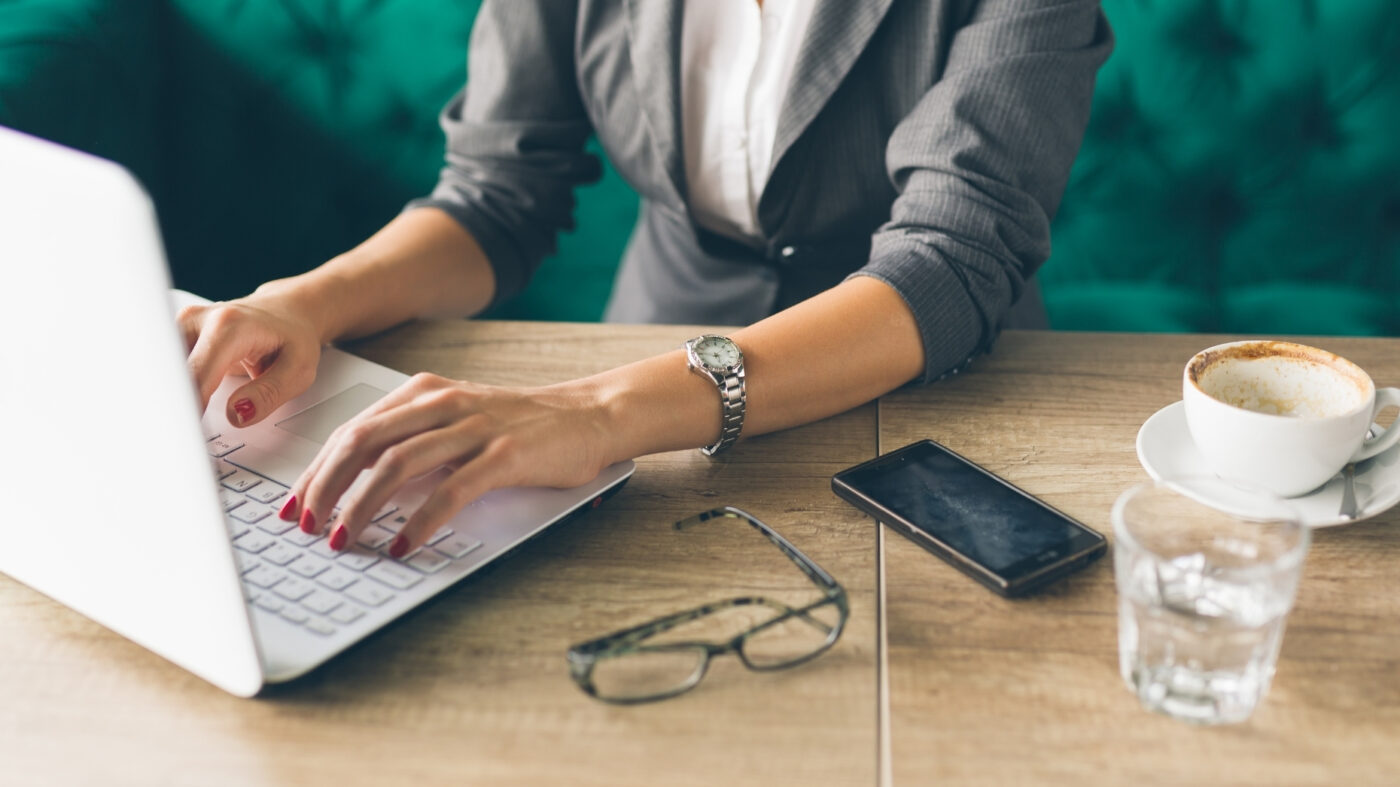 Opinion
Command's SmartPlan suite offers agents companywide access to colleagues' best ideas. Campaigns and Designs will power online marketing and branding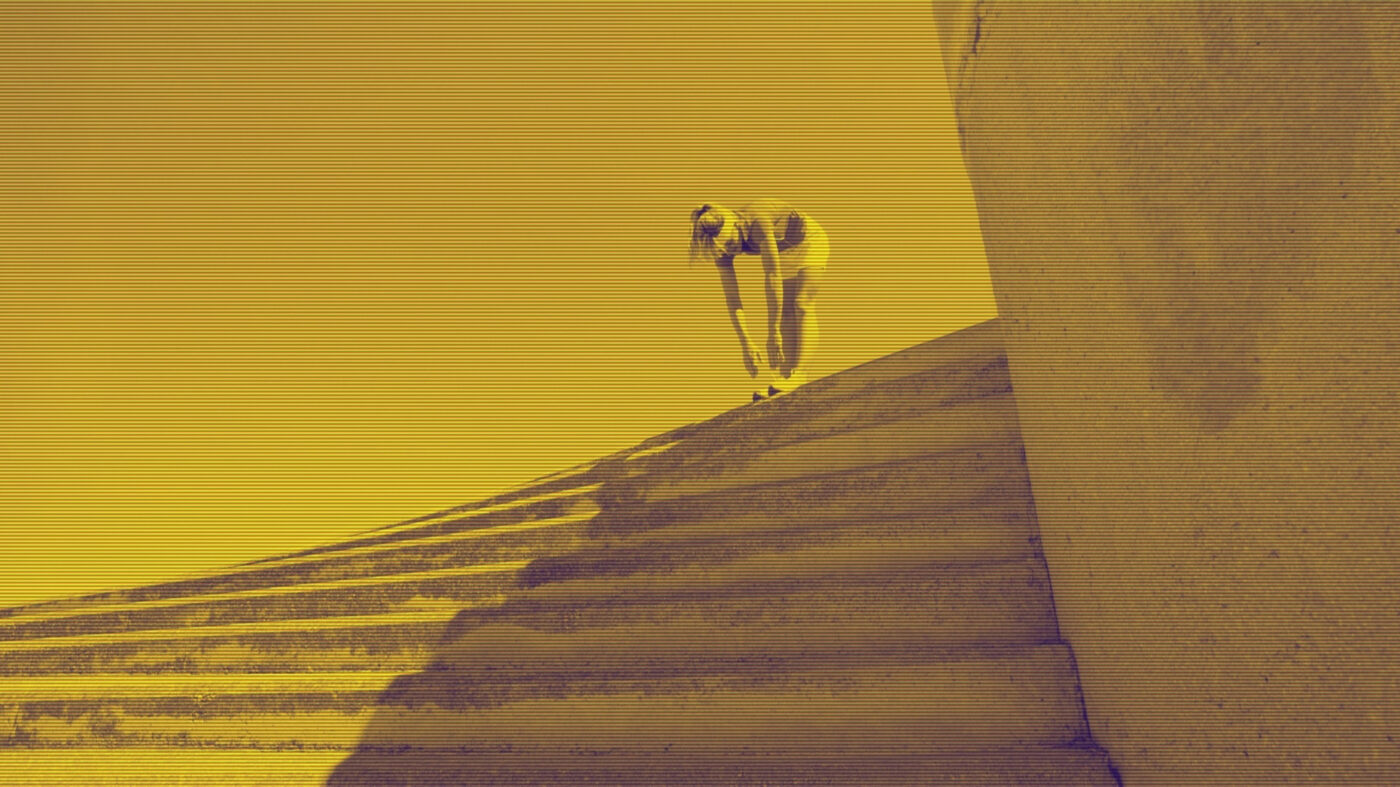 What's the difference between a top performer and everyone else? Even more importantly, how can you know where you stand? Here are a few questions that'll help you figure out how you're doing — and what you need to improve in 2021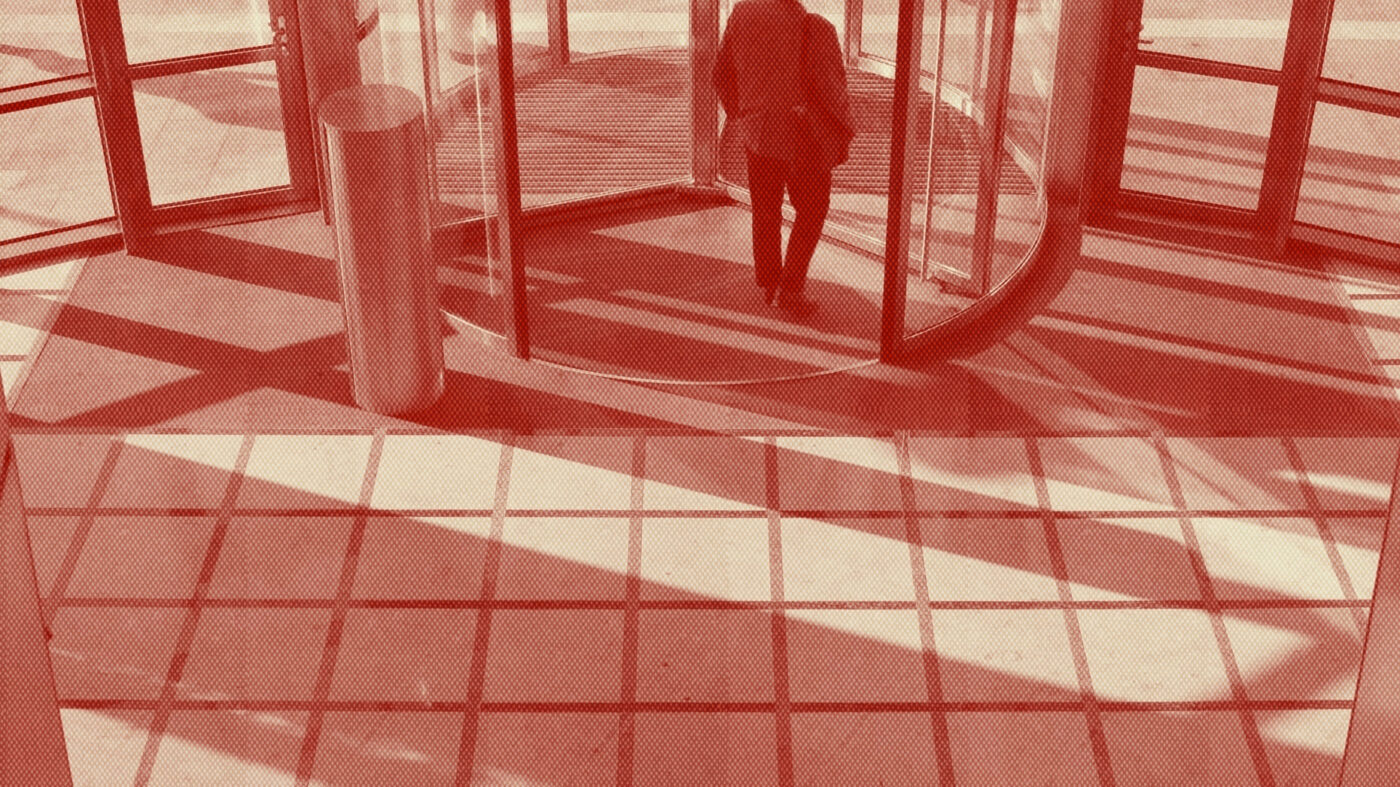 Every year, new agents join the office, and others leave. Your job as broker or manager is to look for red flags and identify which issues, life events or frustrations can affect your agents and staff members right now. Here are a few to watch out for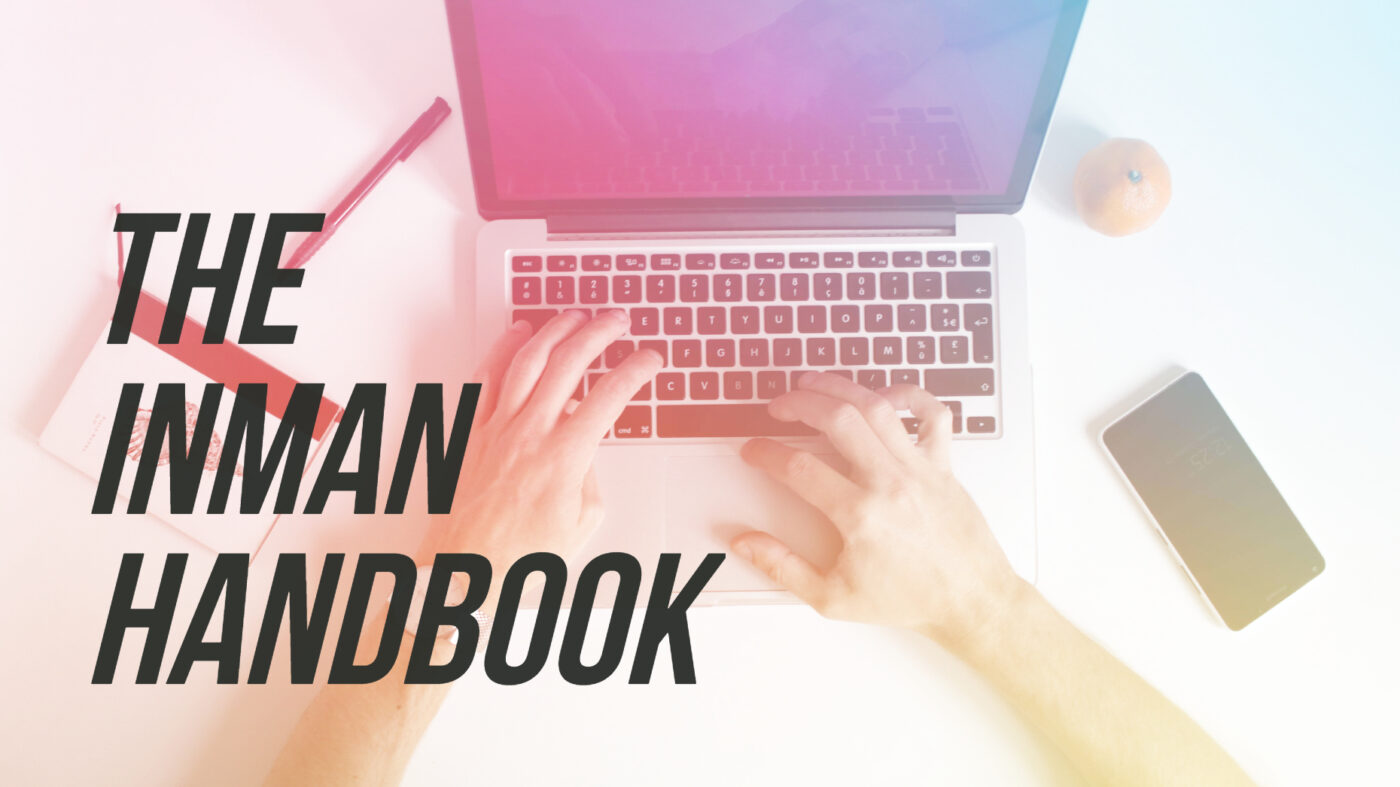 BoomTown is one of the more popular sales and marketing software solutions in real estate. It's rich array of marketing technology and CRM tools can be a lot to take on for some brokerages. Find out what its major offerings entail, and why it's not just for the big national players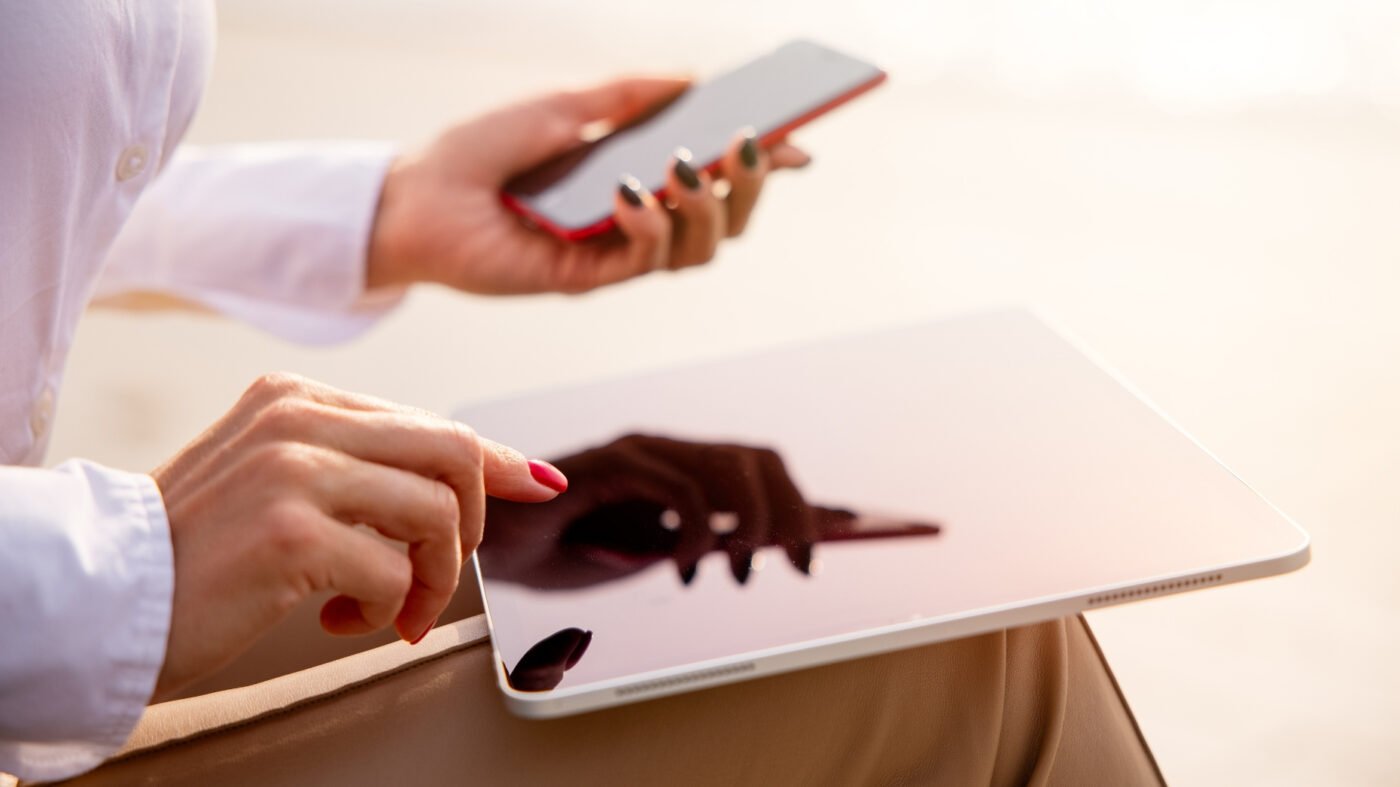 Opinion
A number of new real estate software products emerged in 2020 — some from new companies and others from established players. Here are nine of them that stood out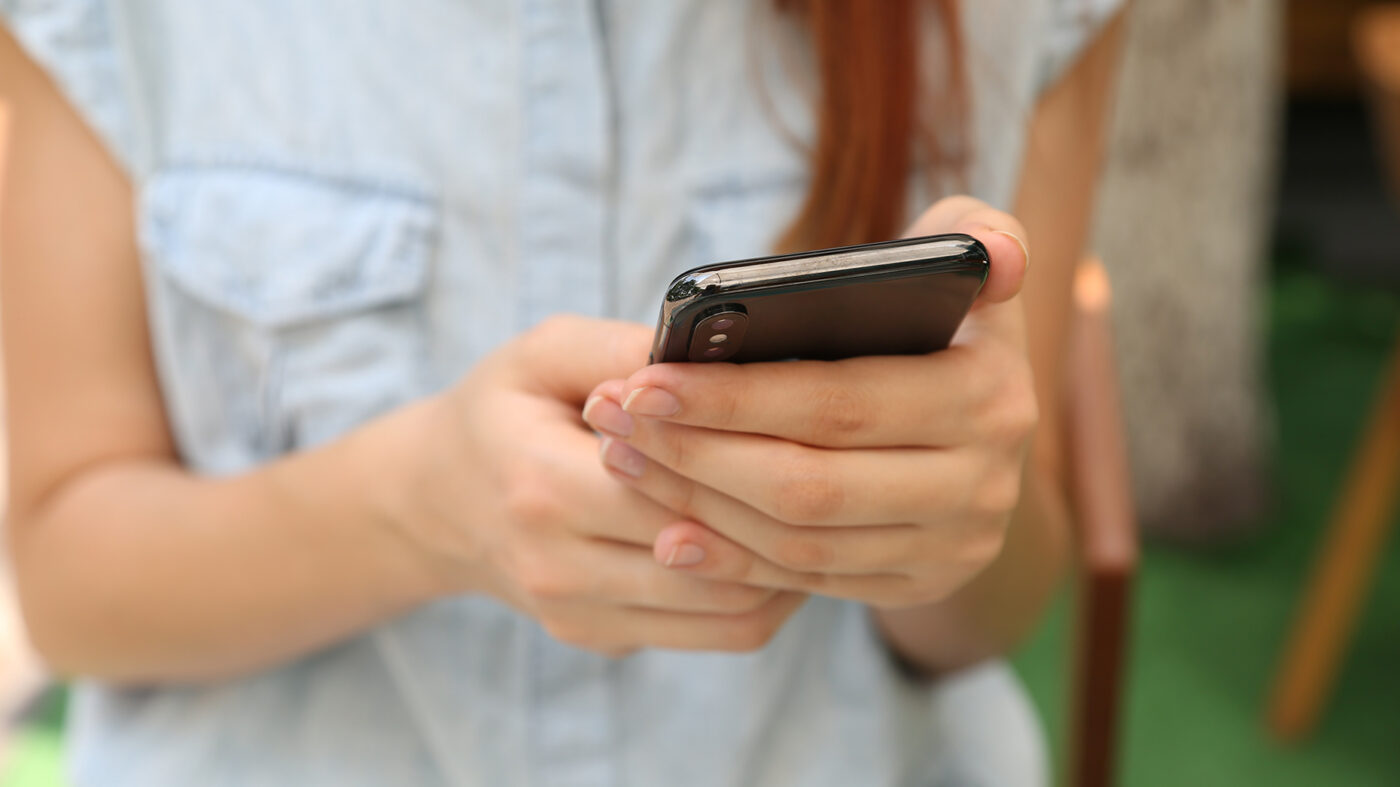 Opinion
With some decent features and a user interface worth seeing, Entro could succeed if not for leaving agent safety and lead quality totally out of the equation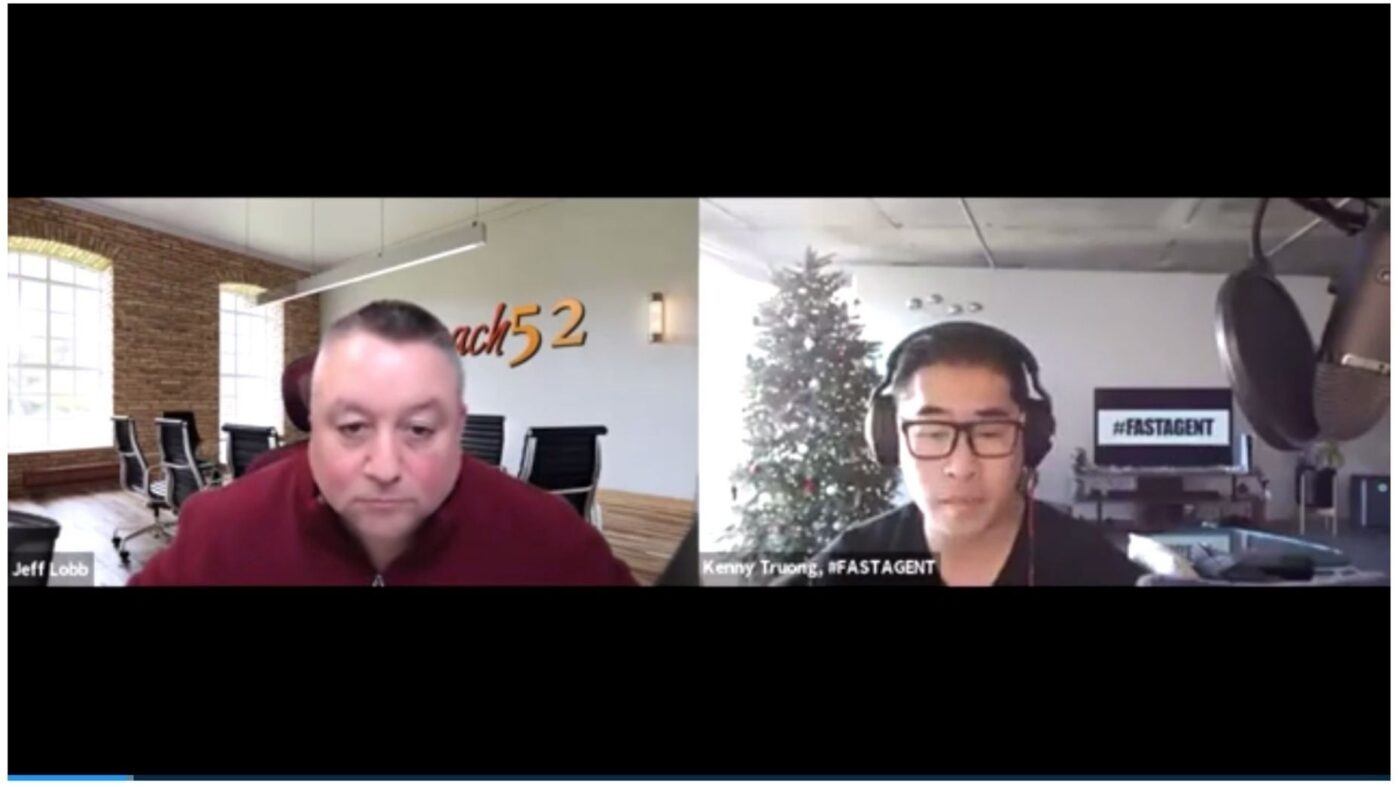 Opinion
In 'Best Use of New Tech Brainstorm: An Inman Workshop' at Connect Now, moderators Jeff Lobb and Kenny Truong led a discussion that balanced the best of today's tech tools with some unique, off-market creative solutions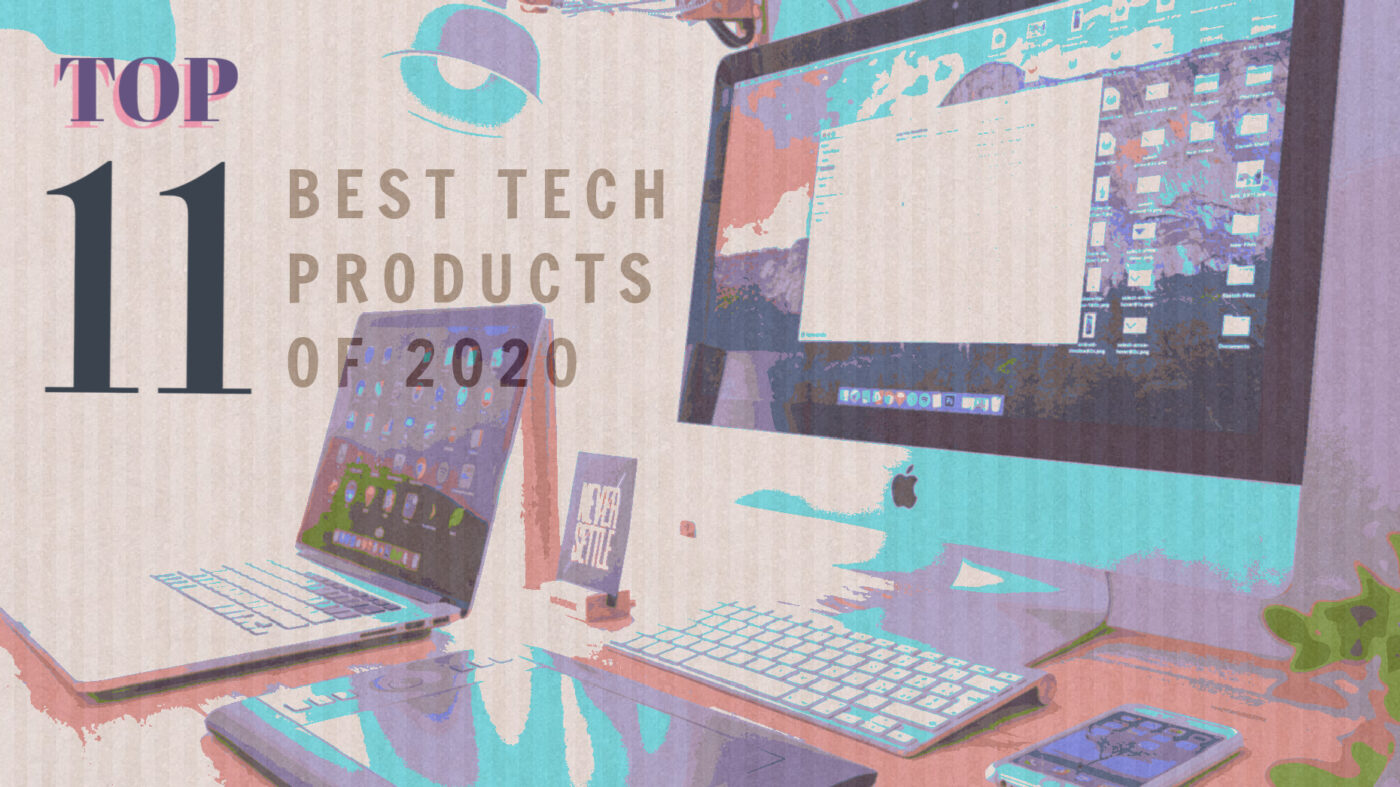 Opinion
From digital closings to a powerful way to analyze your CRM database, here are 11 products that stood out in a year of remarkable evolutions in real estate tech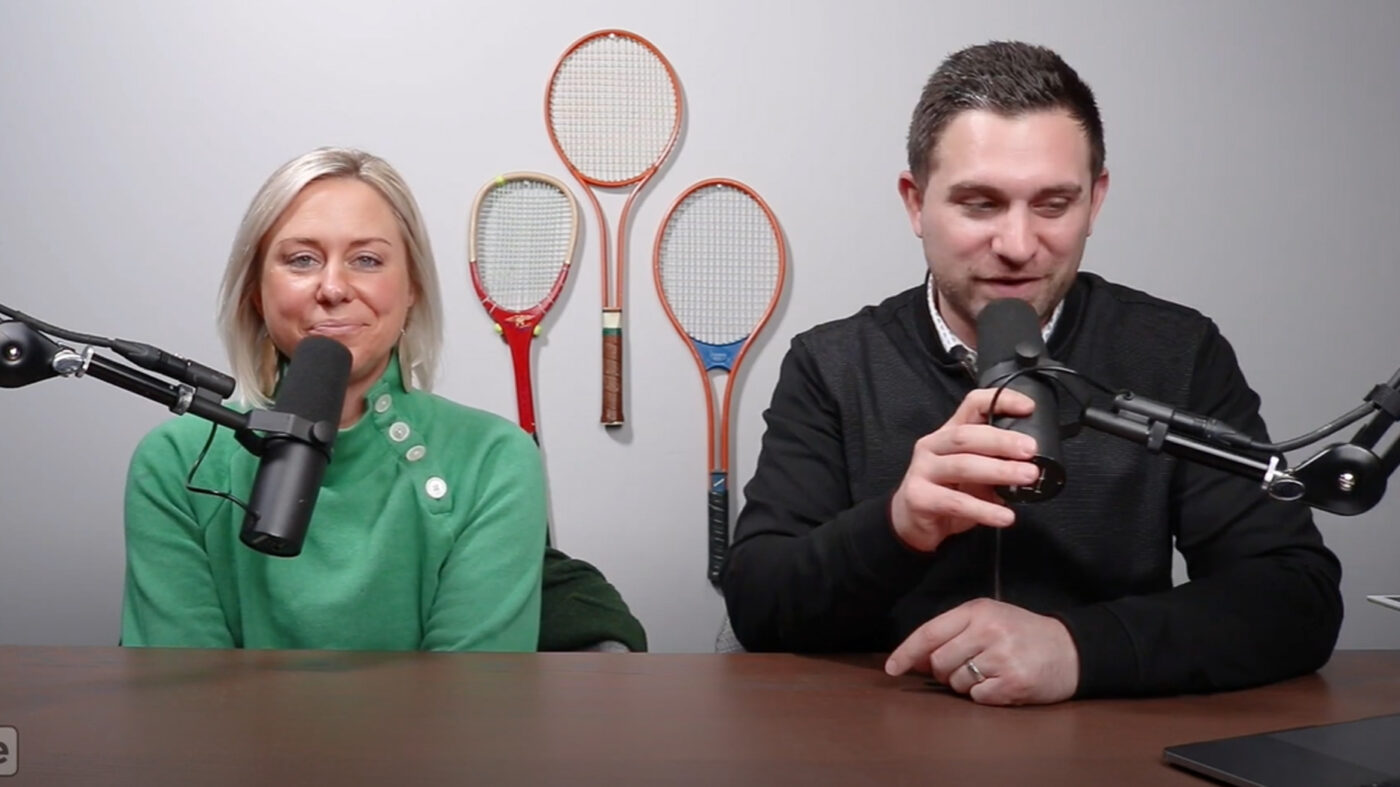 Opinion
This week, Byron Lazine and Nicole White discuss lead generation budget, HousingWire's media move and Netflix's contribution to end systemic racism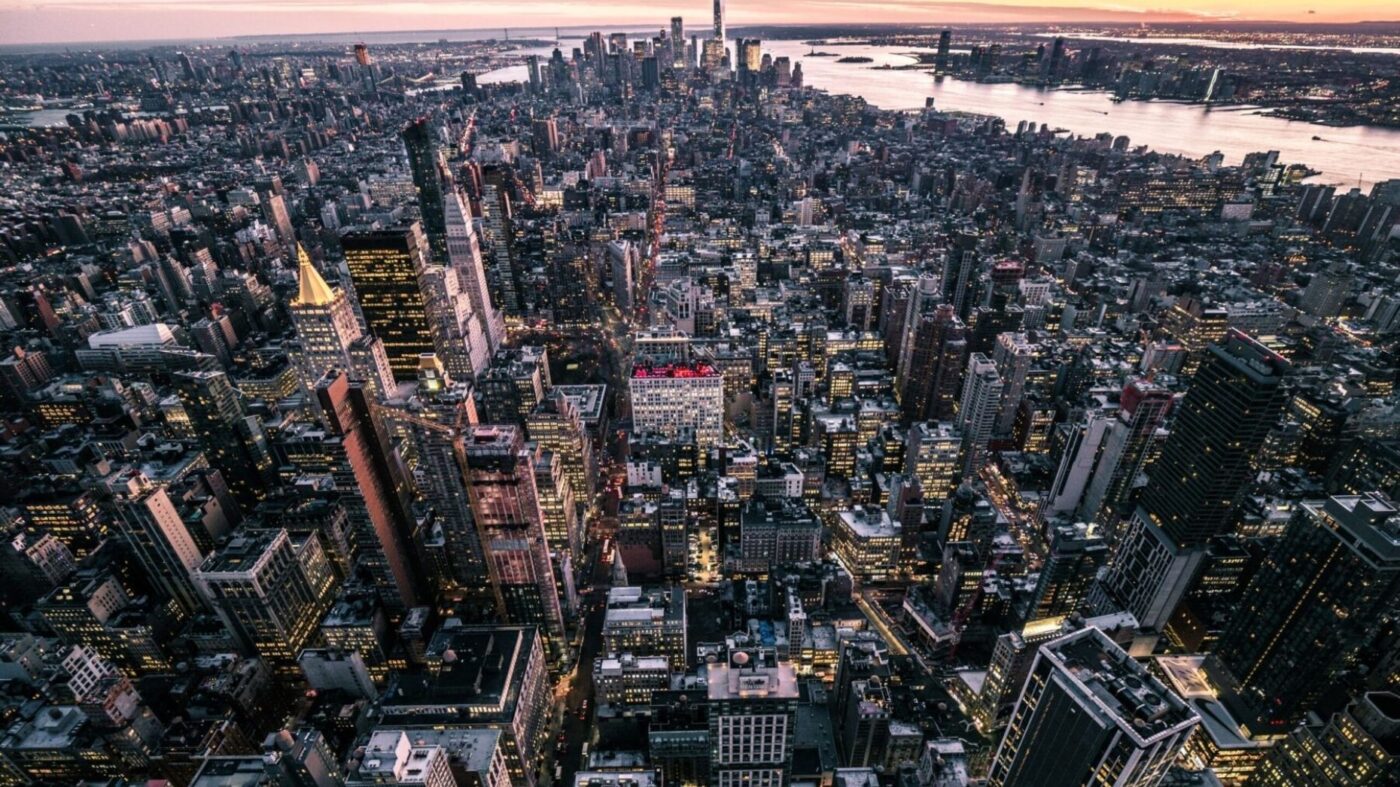 Opinion
Launched by Gabriels Technology Solutions and powered by RealPlus, New York's newest property portal emphasizes building video and neighborhood fly-overs.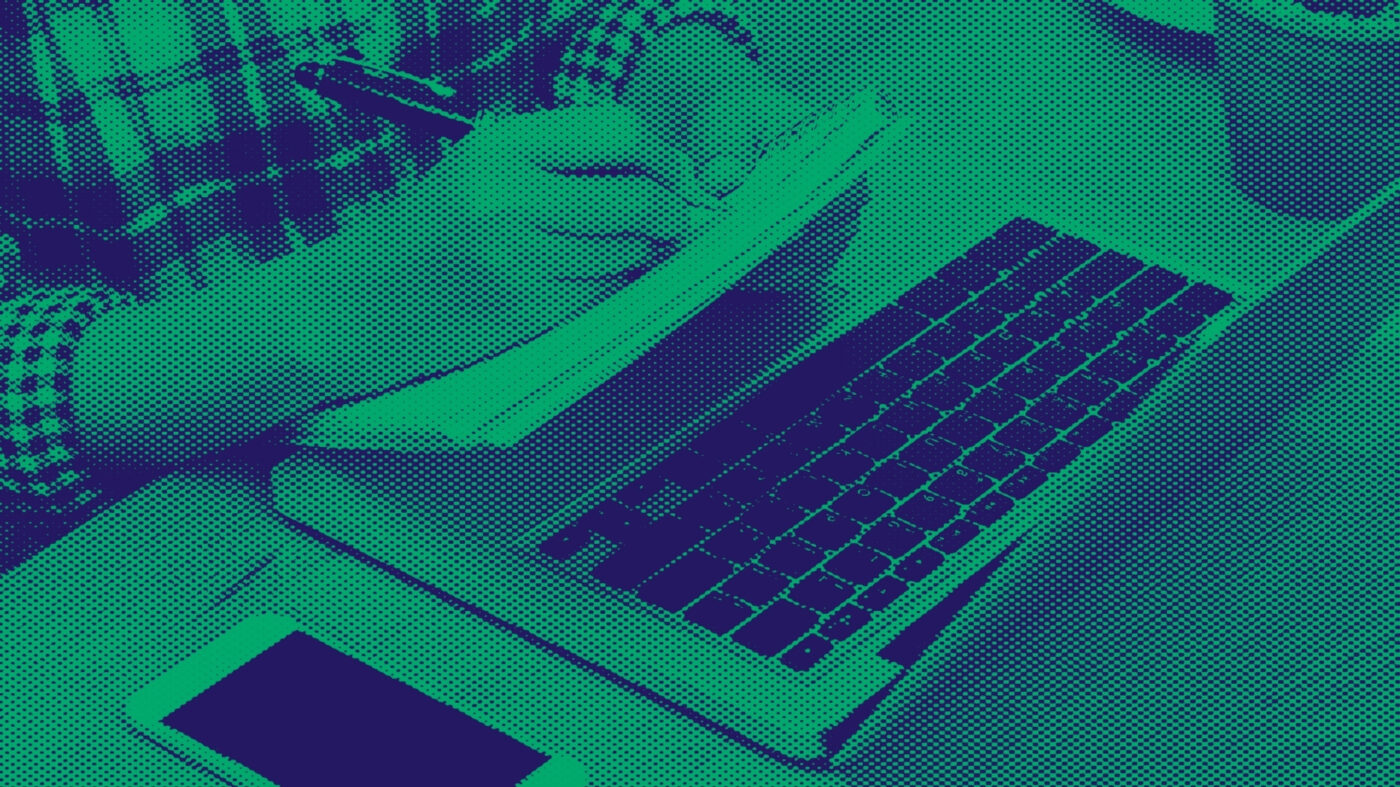 With these 3 courses available online and on demand, you can take your digital marketing game to the next level in 2021 — without giving up valuable time and resources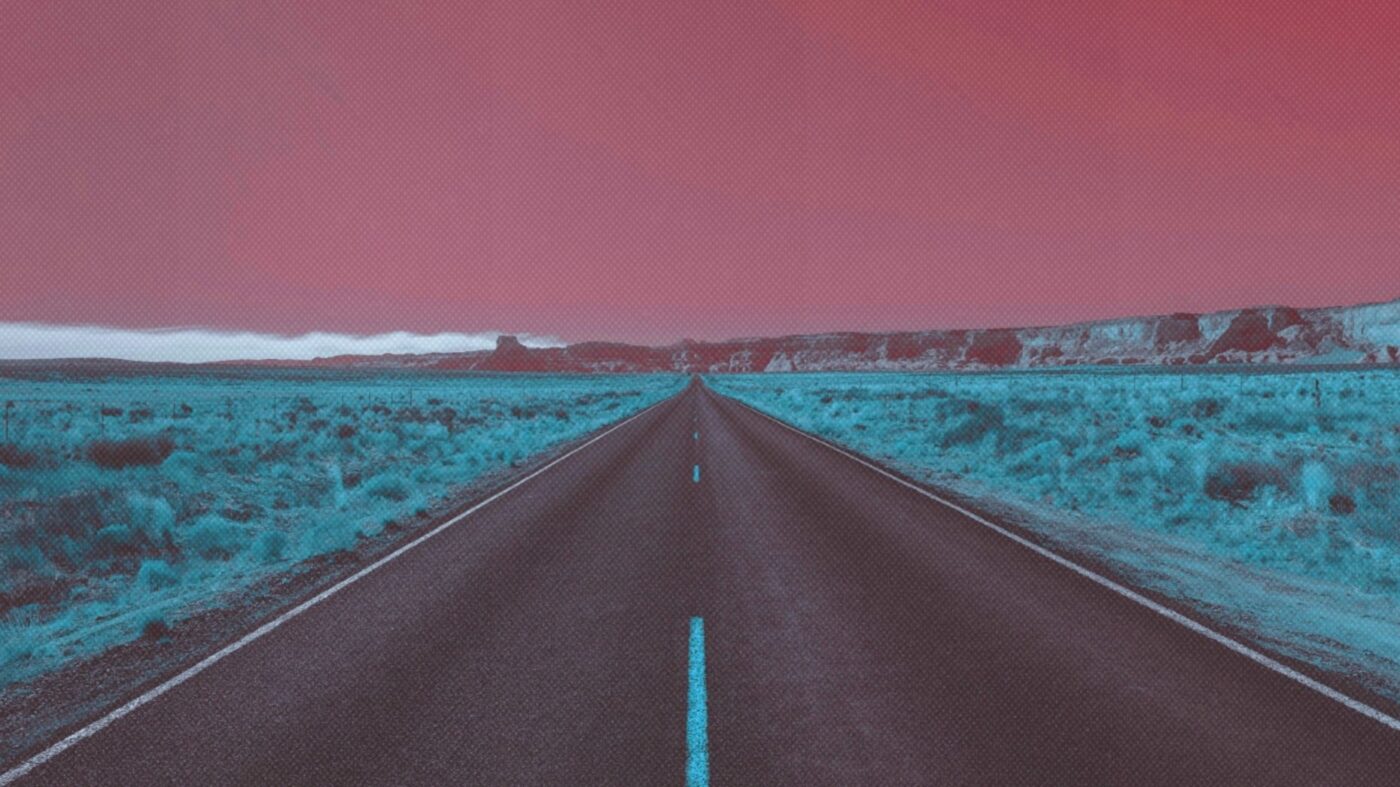 Here's how to figure out where to spend the bulk of your time, energy and money to get the best ROI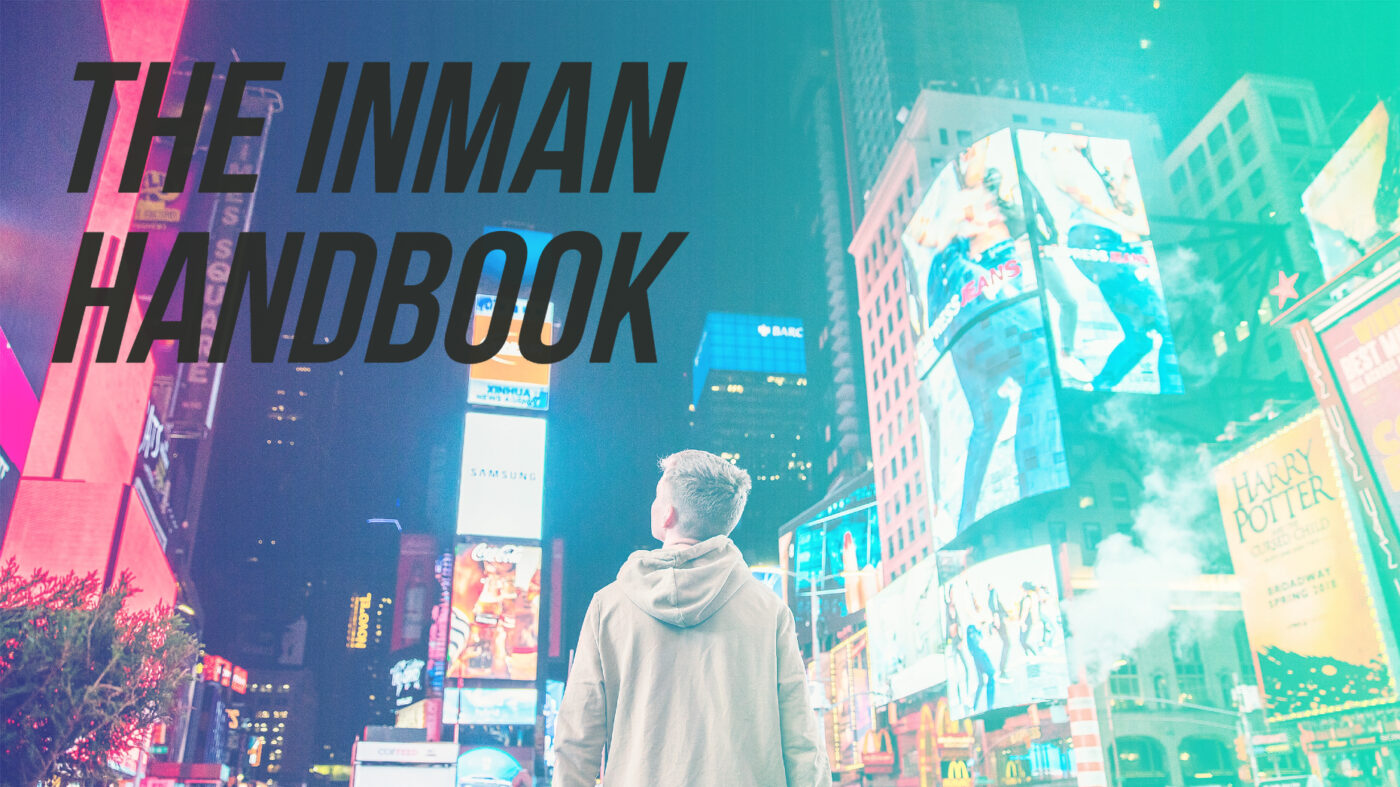 Is 2021 the year you make digital advertising a part of your success? Here's everything and more you need to know about Adwerx, one of the industry's longest-standing platforms for web and streaming media display advertising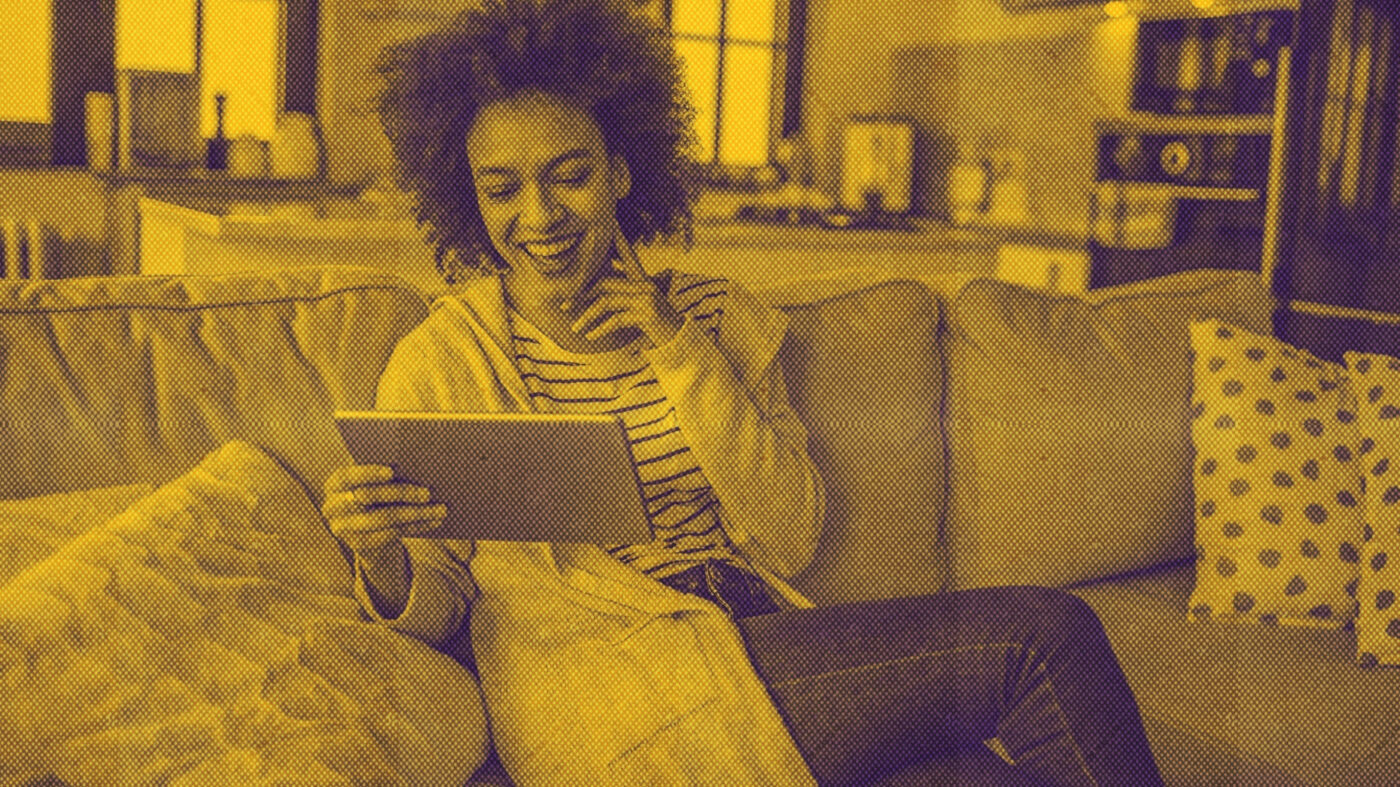 Despite the absence of face-to-face meetings, the pandemic opened many virtual doors for relationship-building. Here's how experiential marketing, forced intentionality and tech have changed the way agents form bonds and engage with clients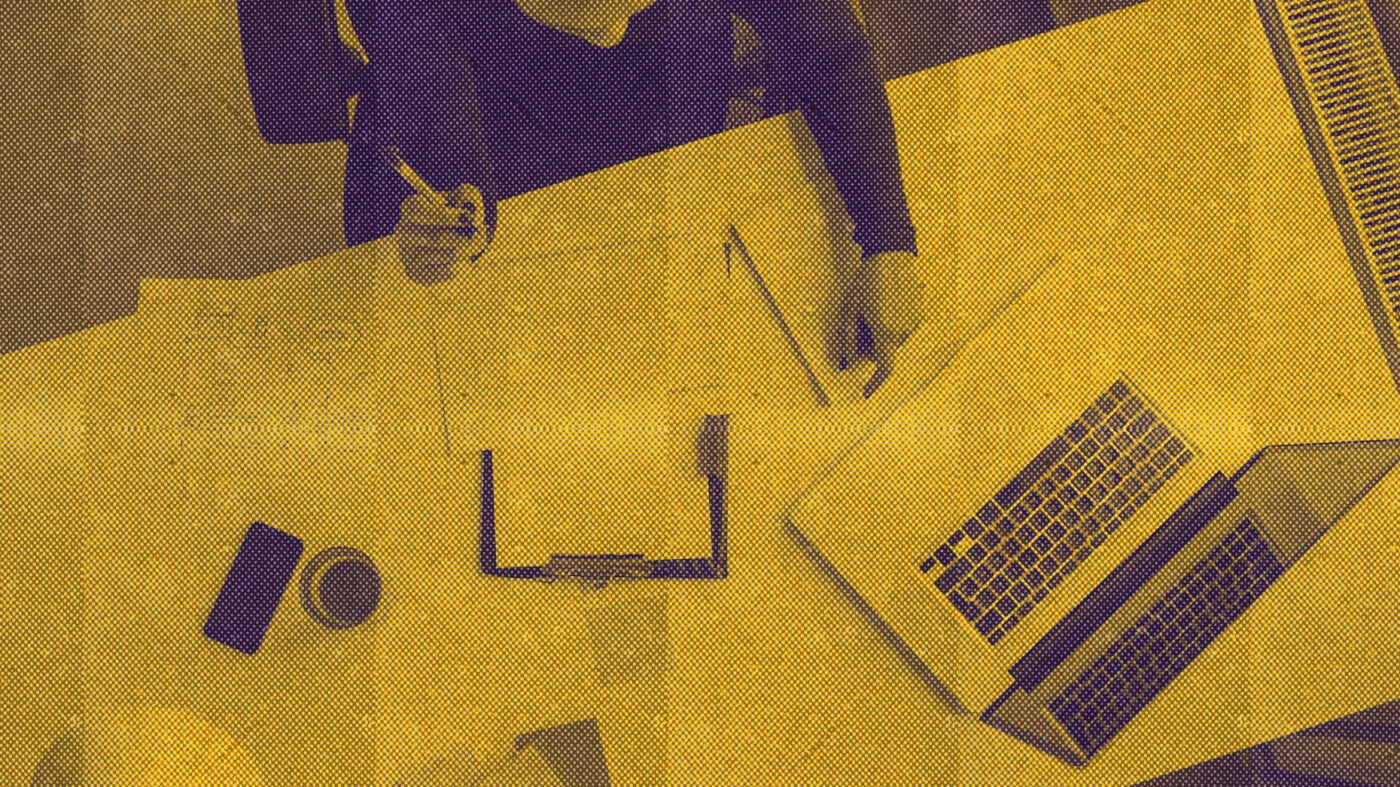 As a real estate agent, you're operating your own business, which means you have to be in charge of generating your own leads. Here are a few tried-and-true strategies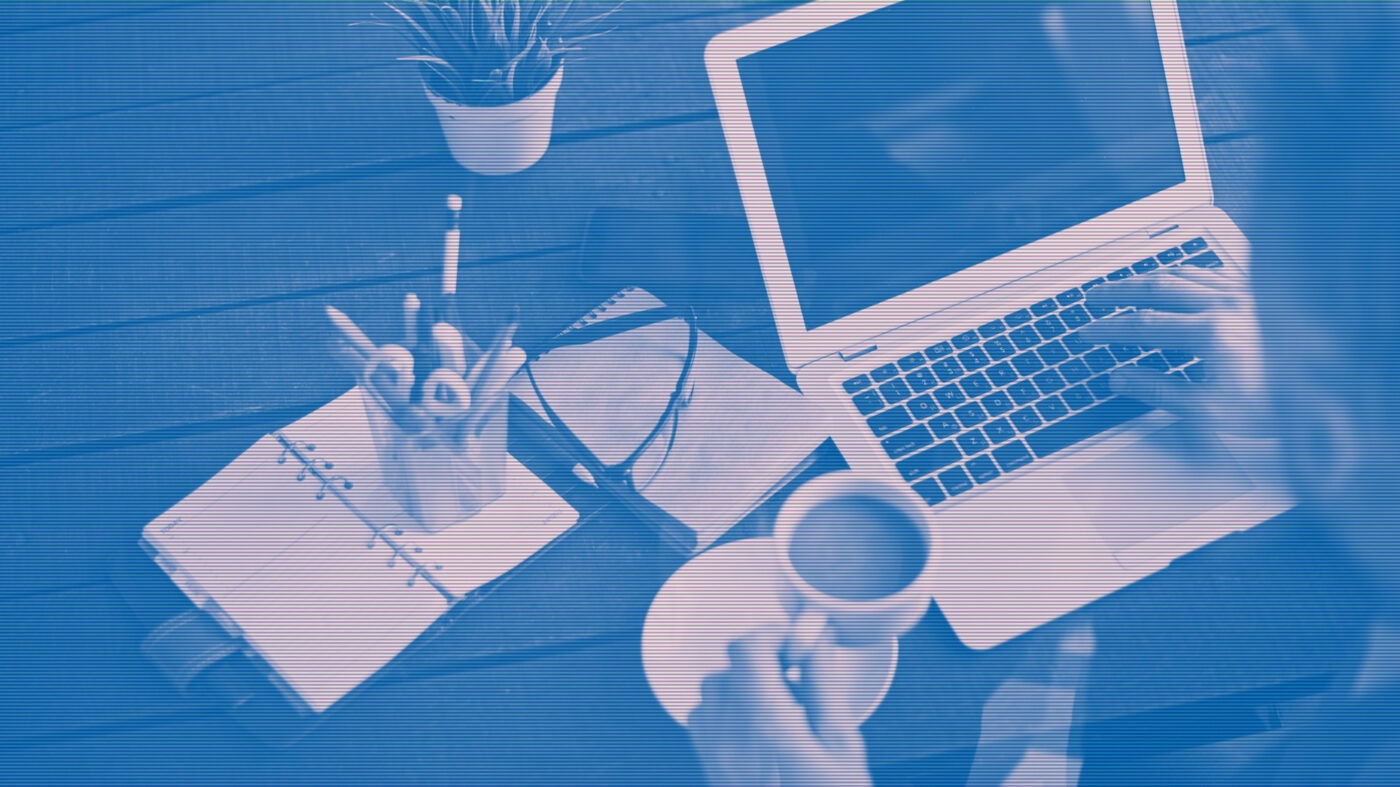 Whether you're just starting out or a seasoned Realtor looking to step up your game, these tips will help you create a successful marketing plan for the year ahead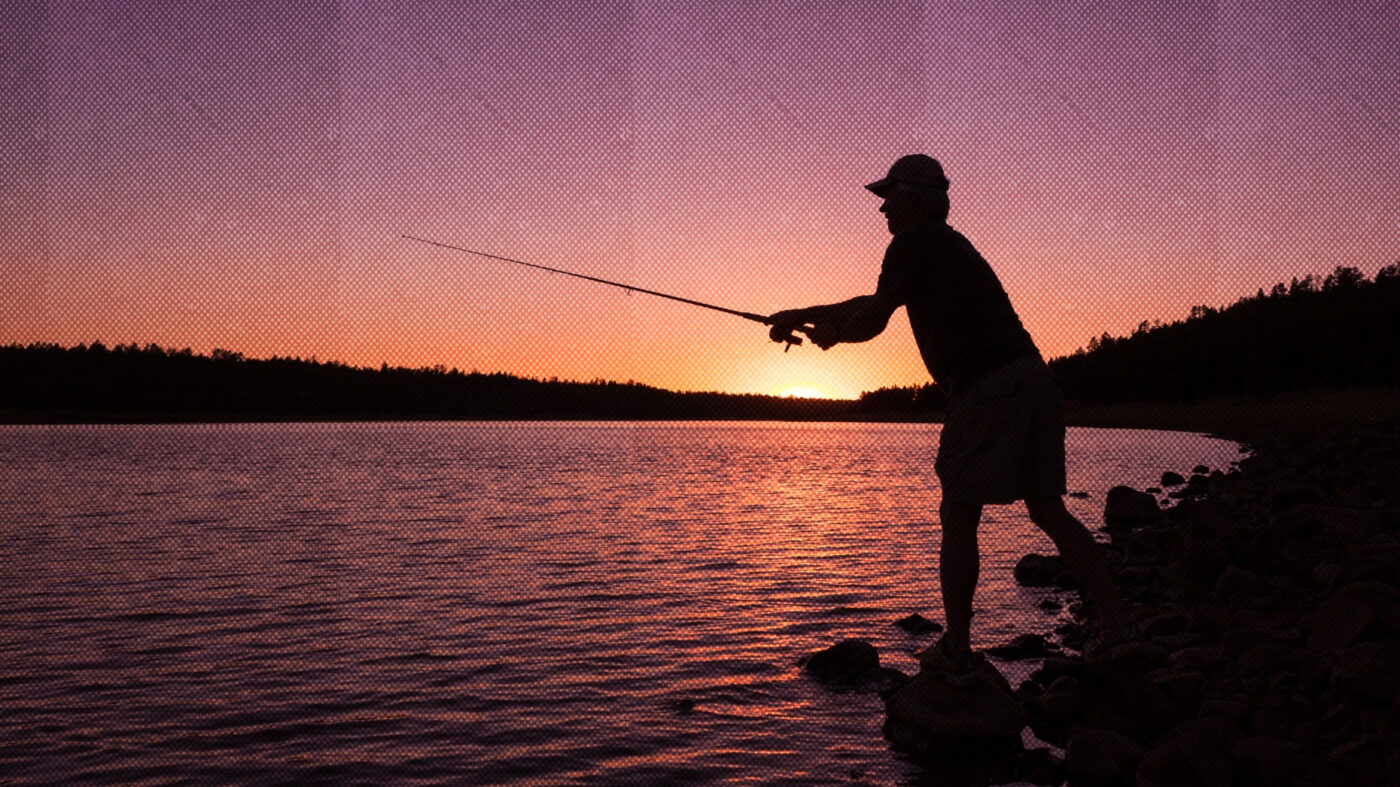 Opinion
In many ways, prospecting is a lot like fishing, and there's so much agents can glean from the sport. Here's a little insight into what it takes to catch fish — and clients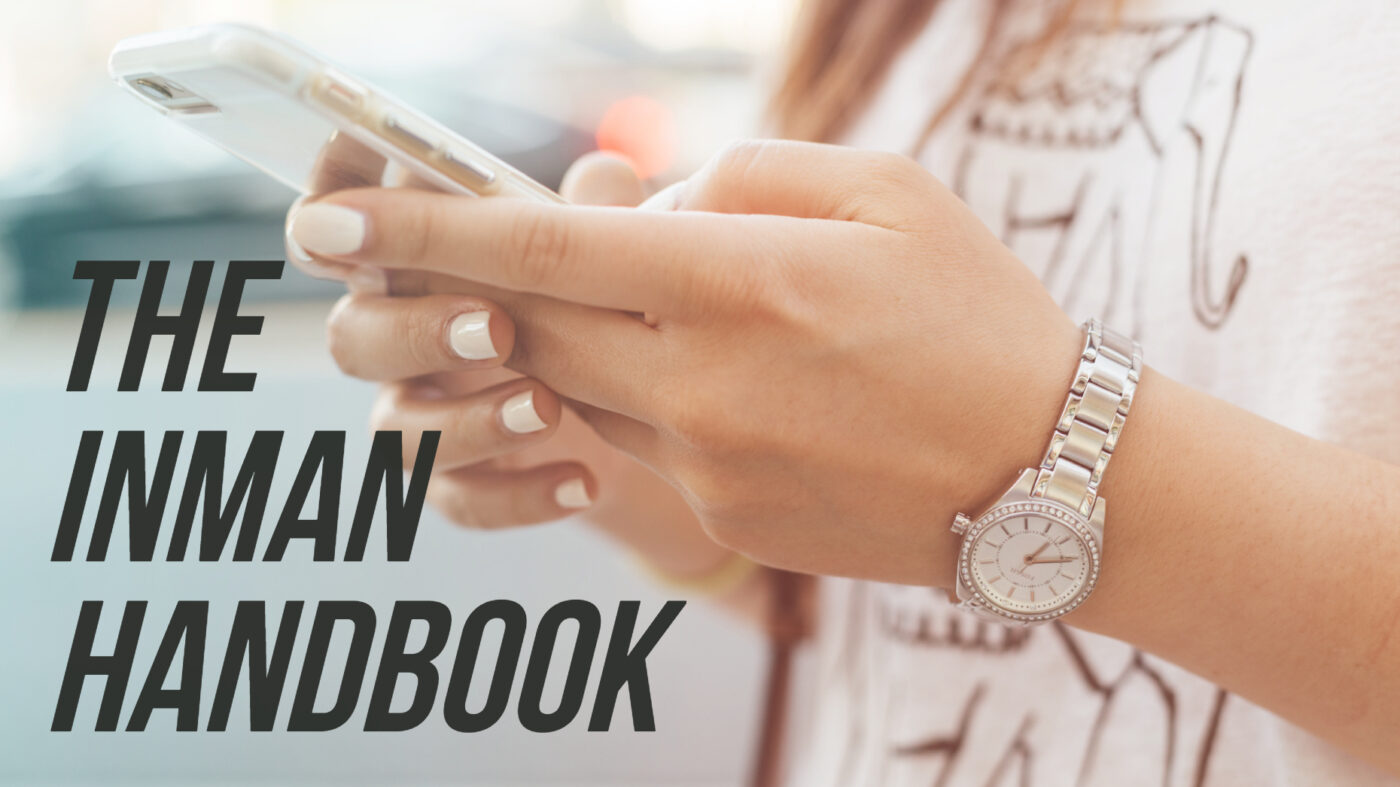 Find out how Homesnap's functionality is designed to benefit agents and their clients, and get the scoop on the company's many updates this year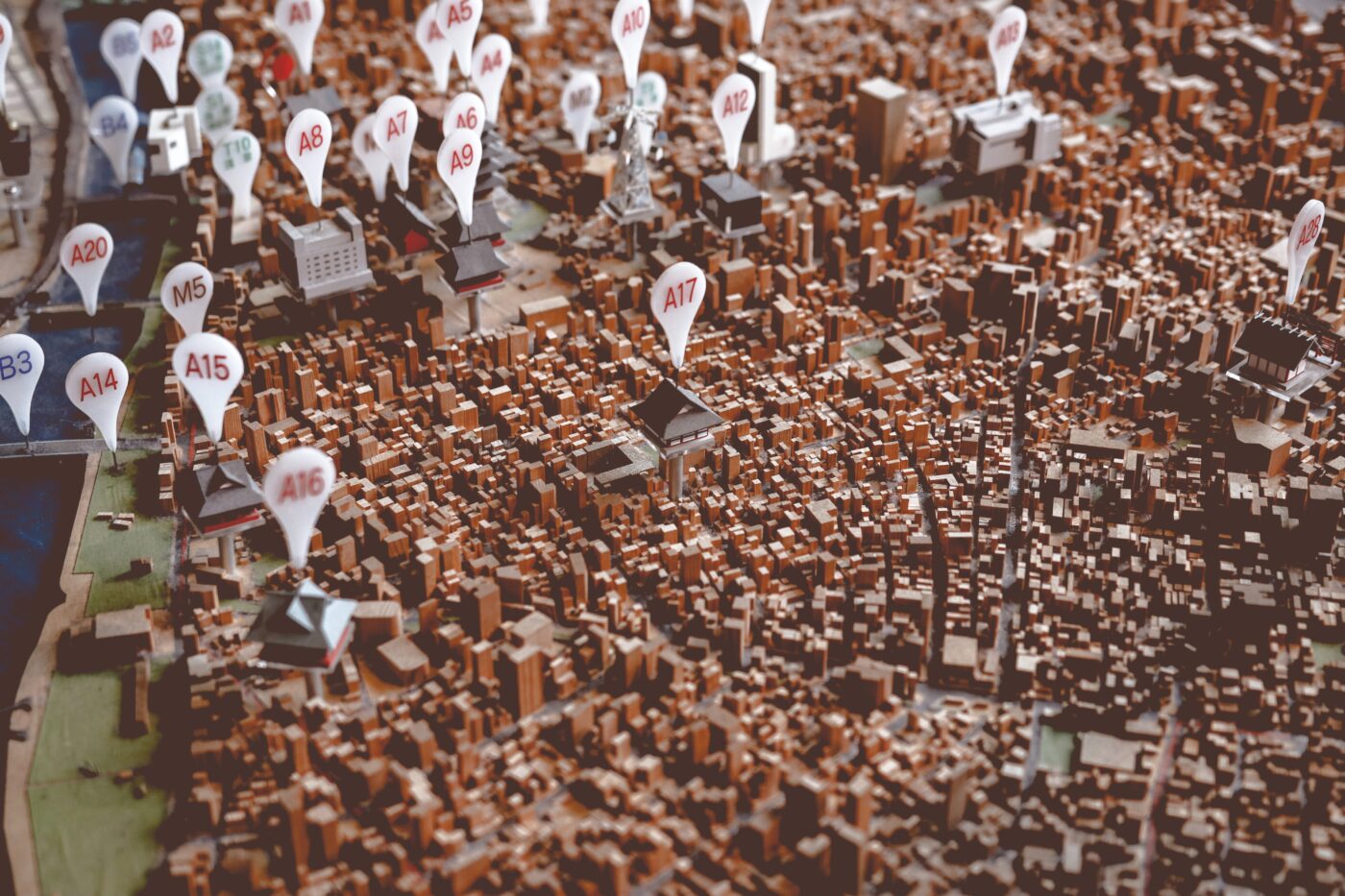 Opinion
The new map-based buyer agent tool helps broadcast where and what a buyer is looking for. It's active in Southern California with goals to expand nationwide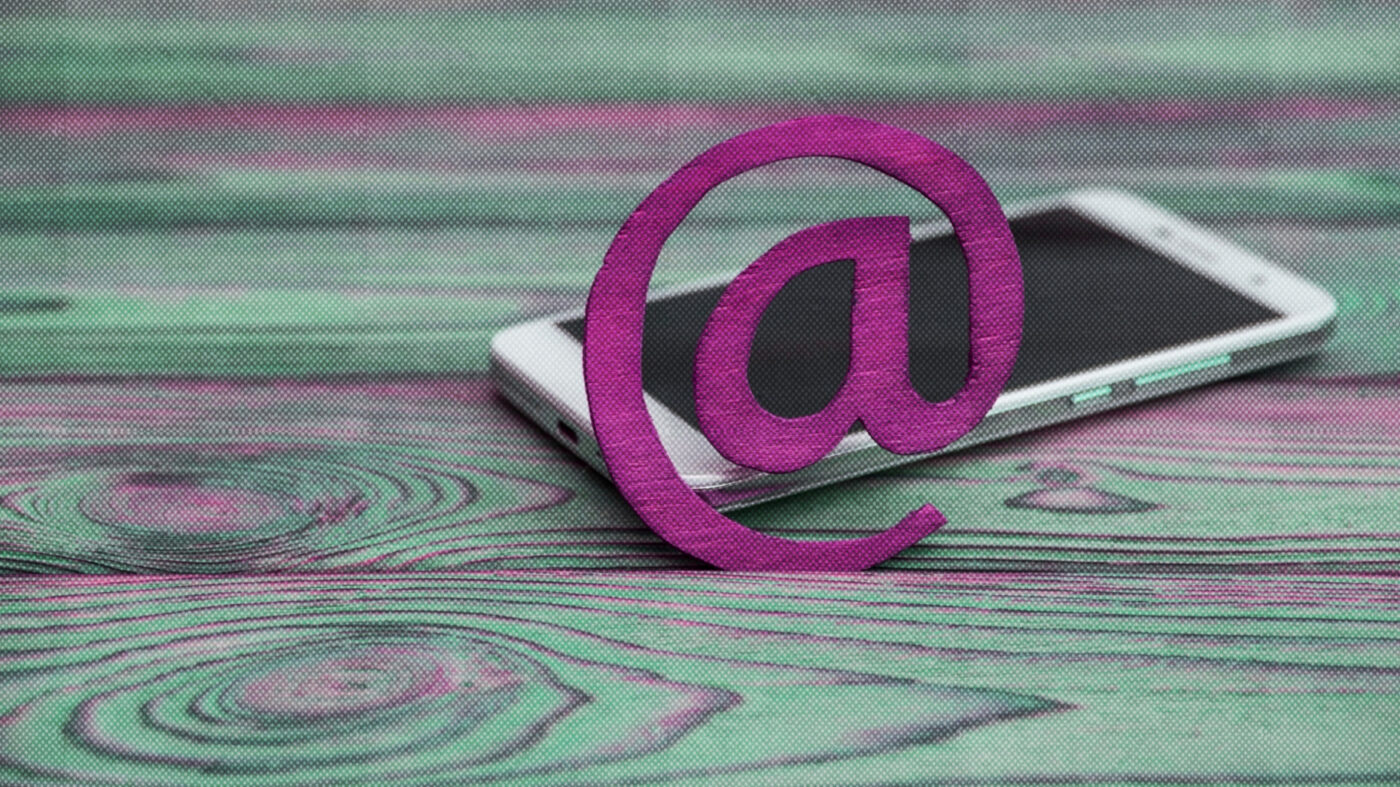 Just because you're practicing social distancing doesn't mean your team should give up on engaging with prospects and clients. Here's how to build quality connections online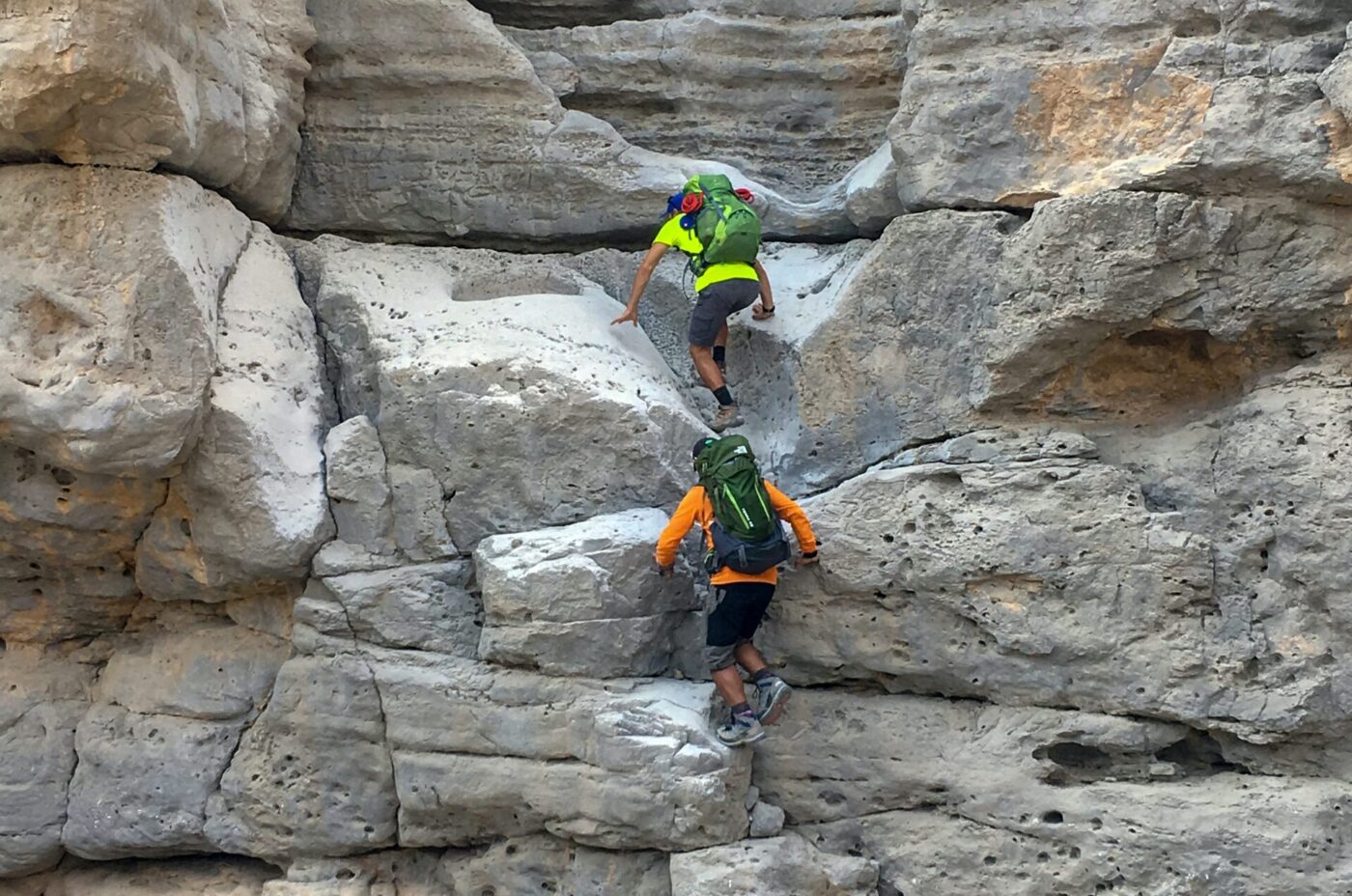 In another deep technical integration among big-name industry players, users of performance coaching software Sisu can link BoomTown communications to their goals and dashboards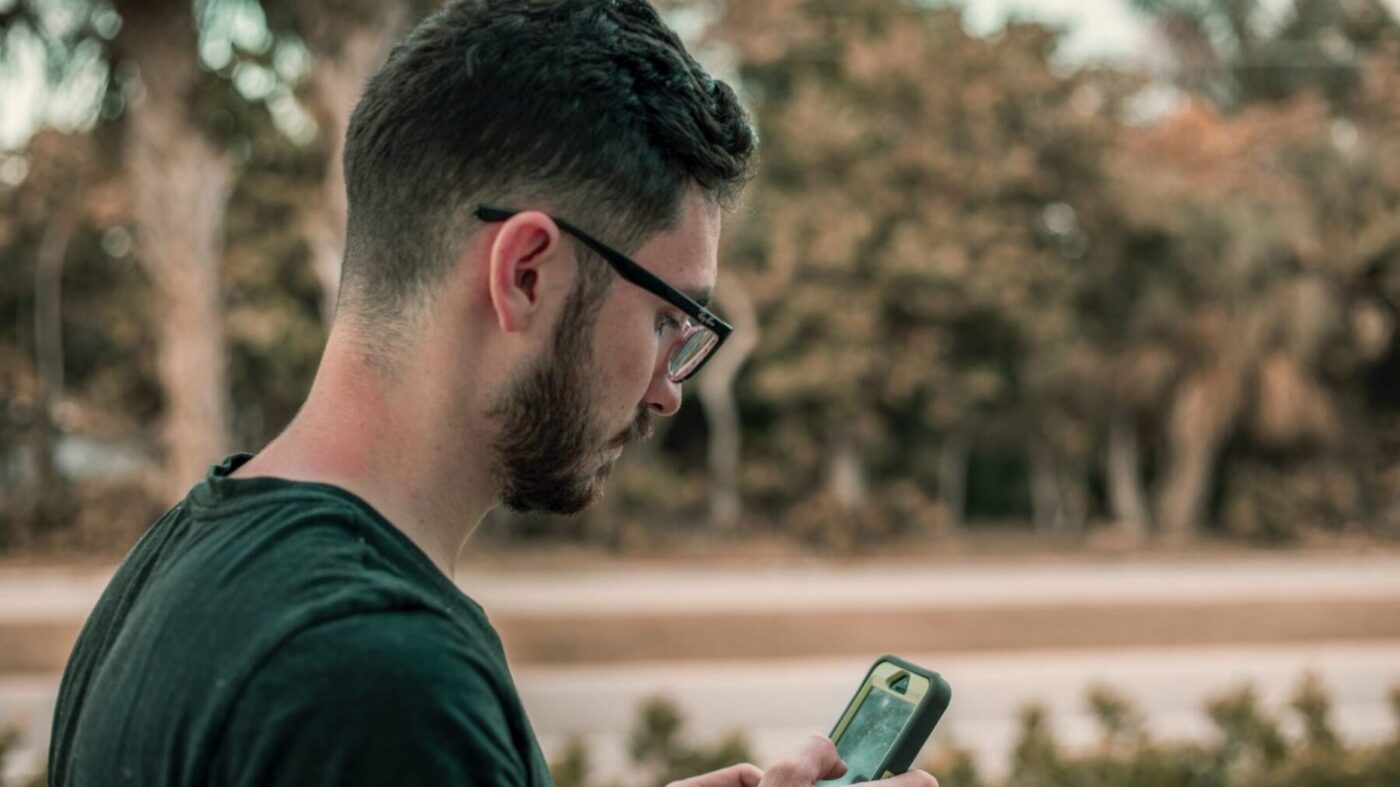 Opinion
First reviewed in 2018, the app launched with some bugs and UX challenges. It's since been updated, and now, it's ready for the open market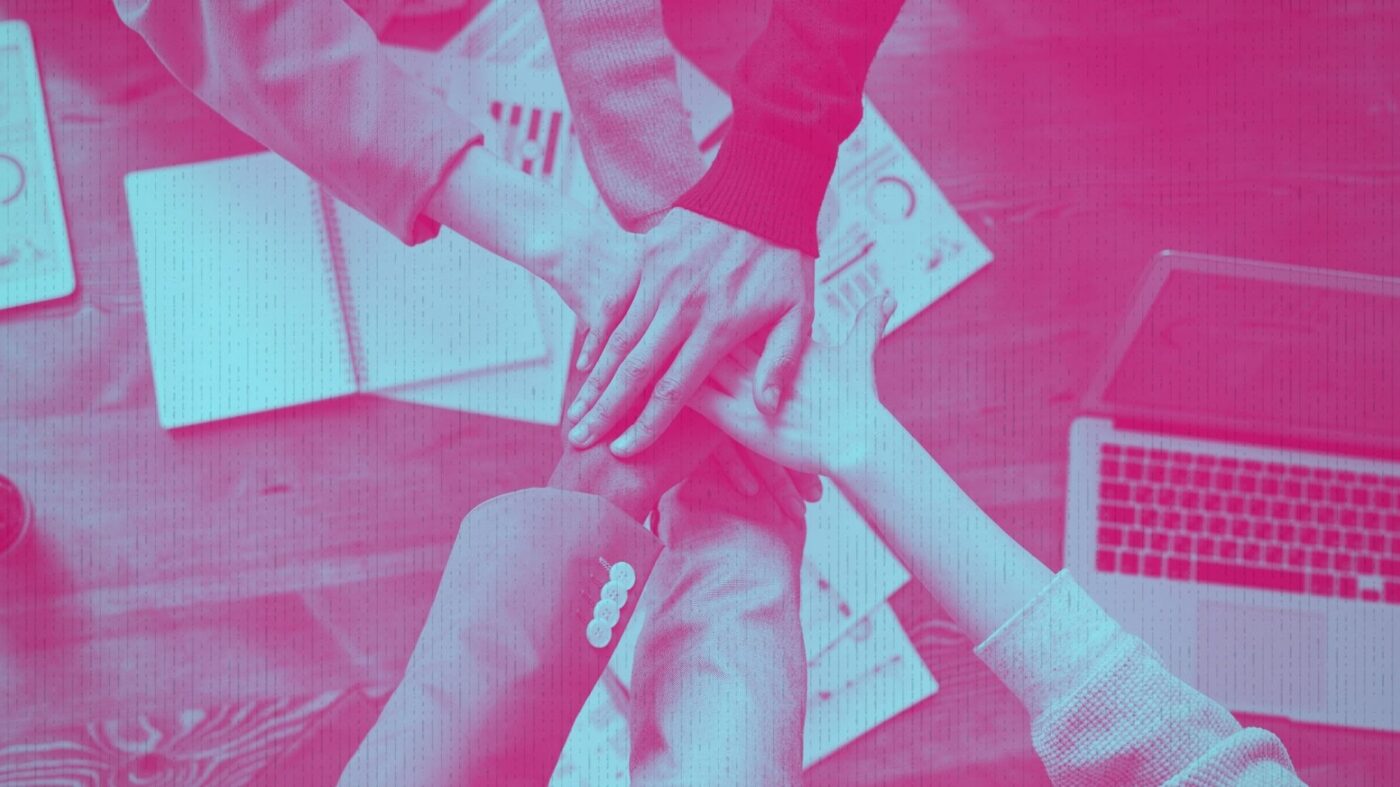 Opinion
Here's an alternative system for an individual real estate agent to practice multilevel partnering, a win-win for both agents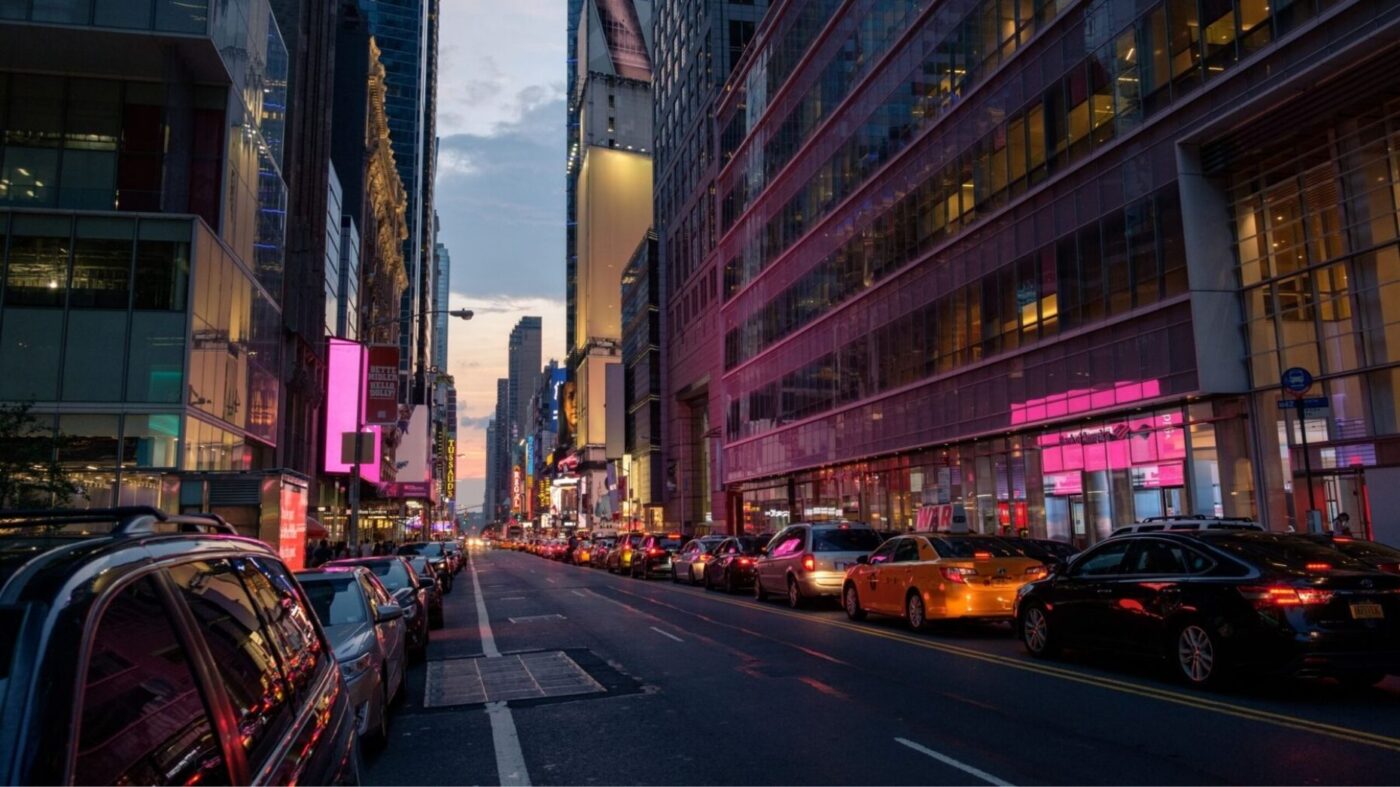 The well-regarded digital content automation service now has a tool for agents and brokers focused on becoming local experts, and better storytellers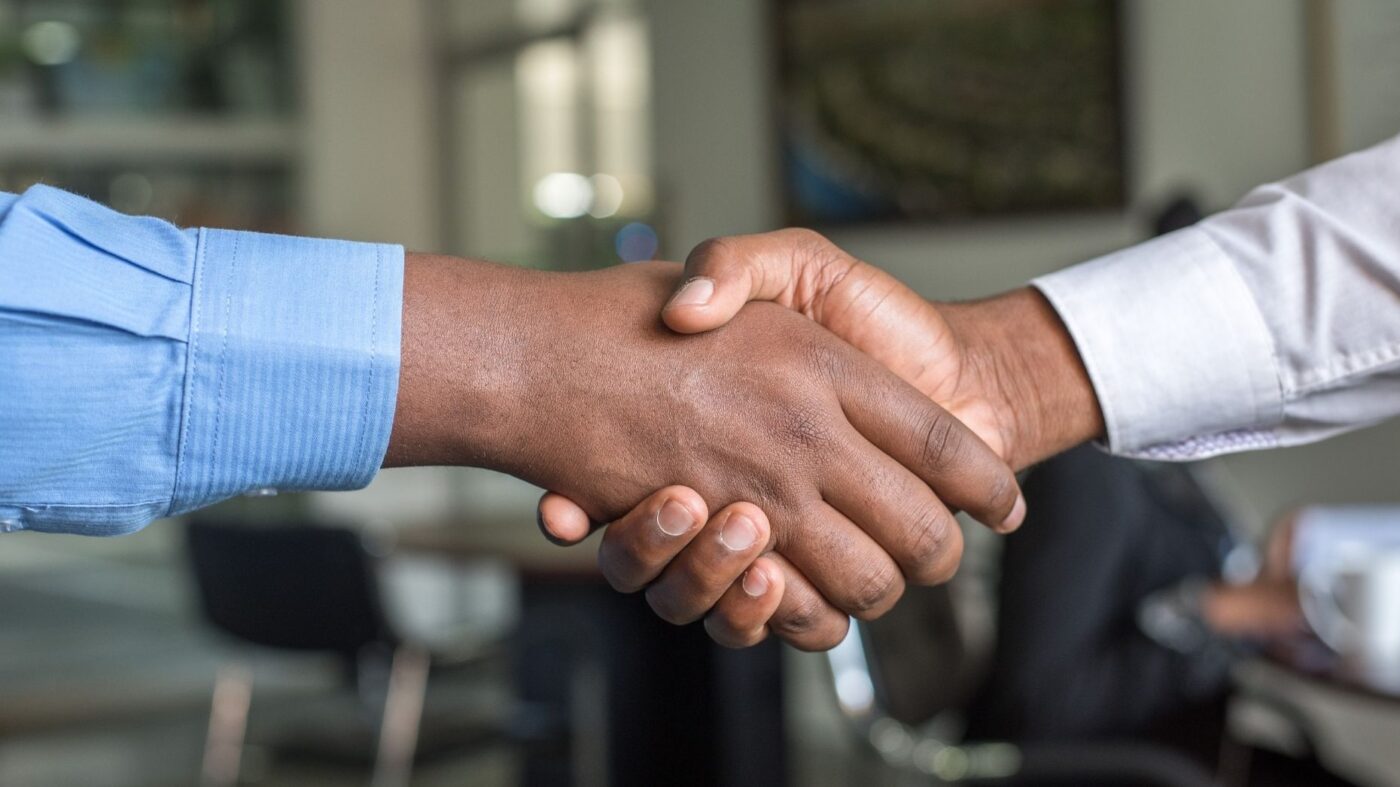 Indie brokers should feel confident in expressing their needs to vendors when shopping around for different services. A little bit of legwork when establishing the relationship can pay off in the long run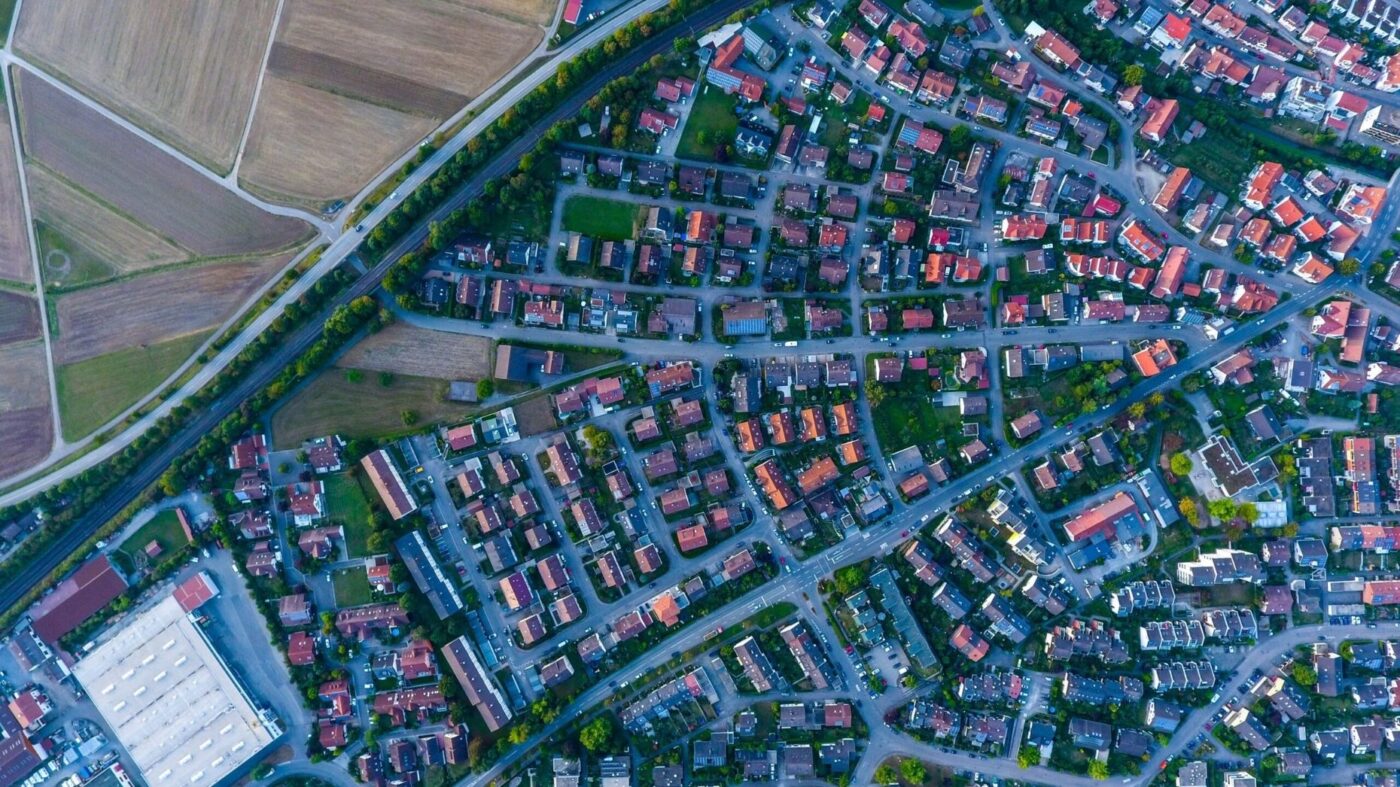 Map-based lead generation and farming is not new, but there is a growing number of proptechs that offer fast, web-based list creation and built-in marketing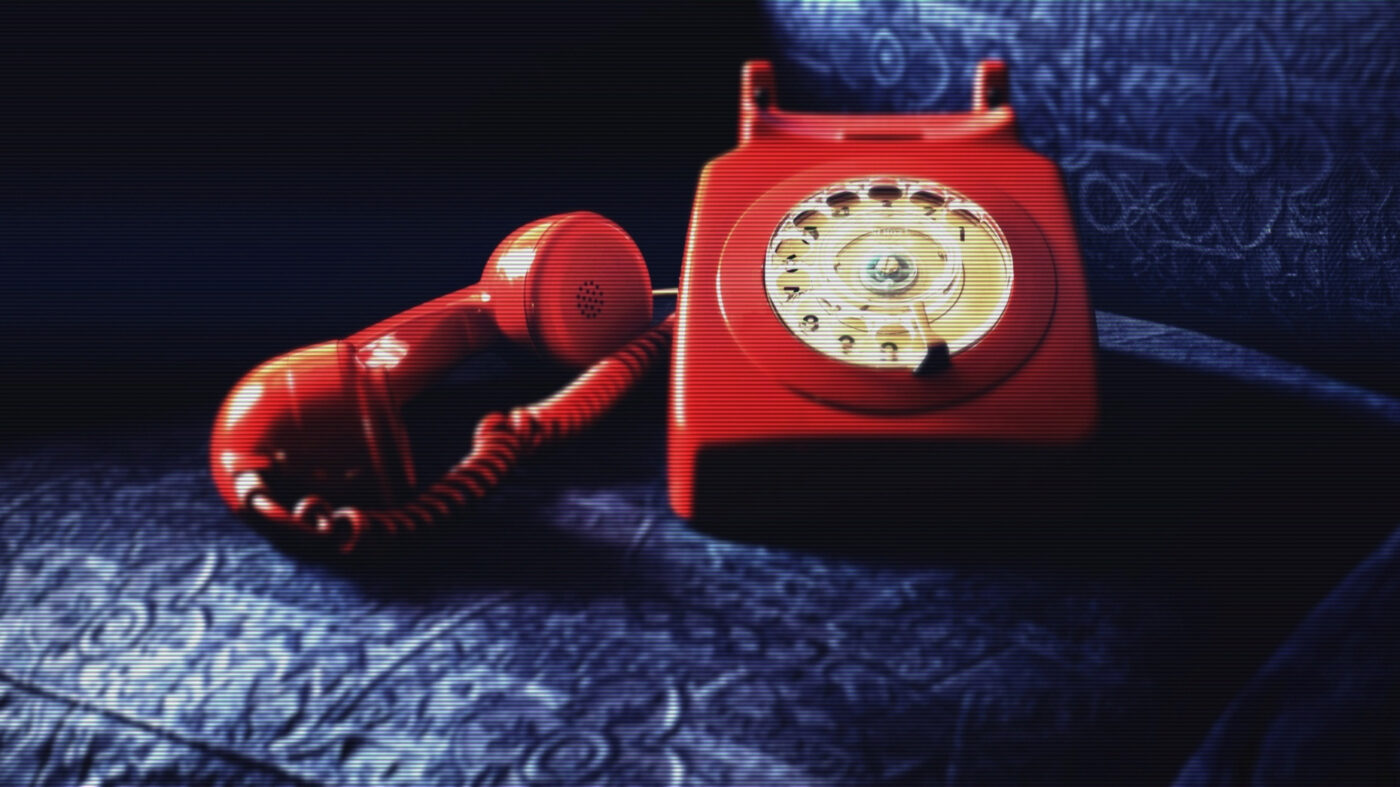 One broker shares a powerful way agents can approach calls while showing they care and subtly establishing themselves as trusted real estate professionals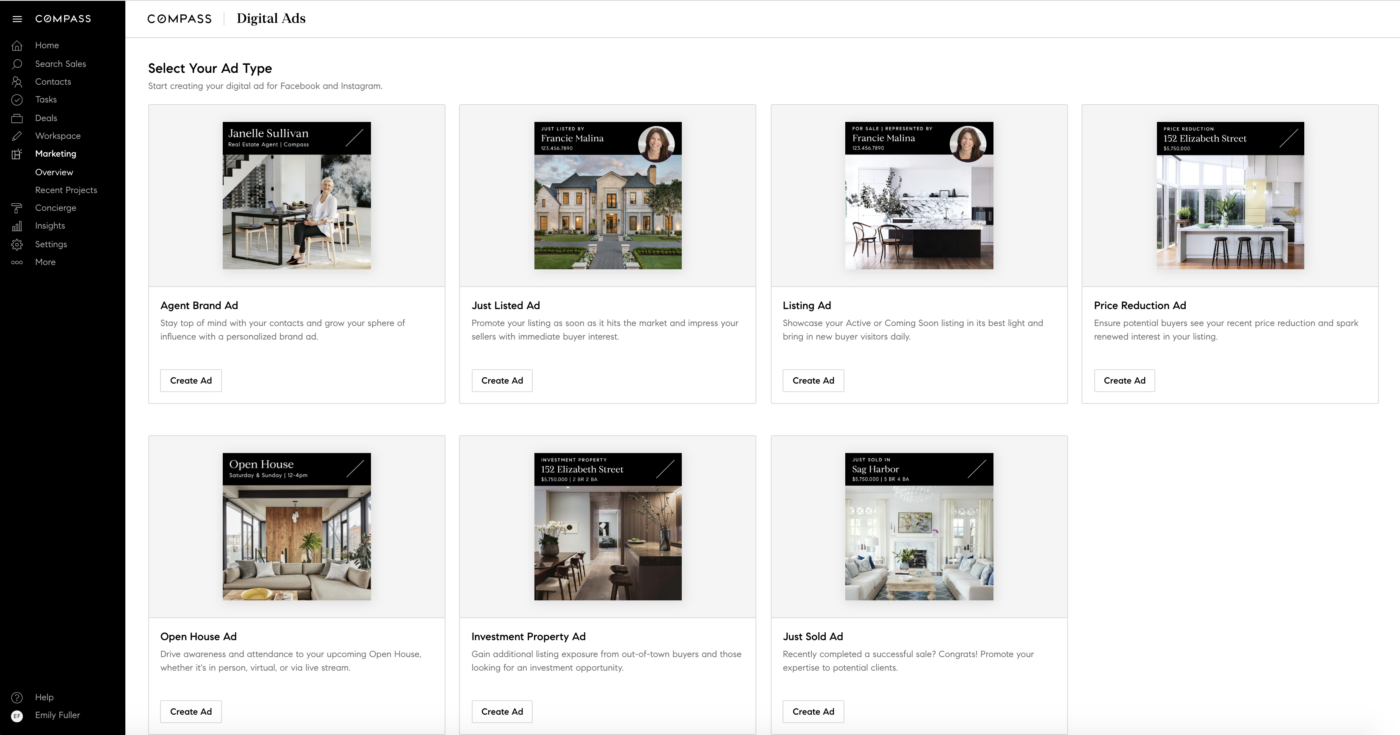 The brokerage founded primarily on offering agents new technological advantages adds digital advertising to its suite of Marketing Center solutions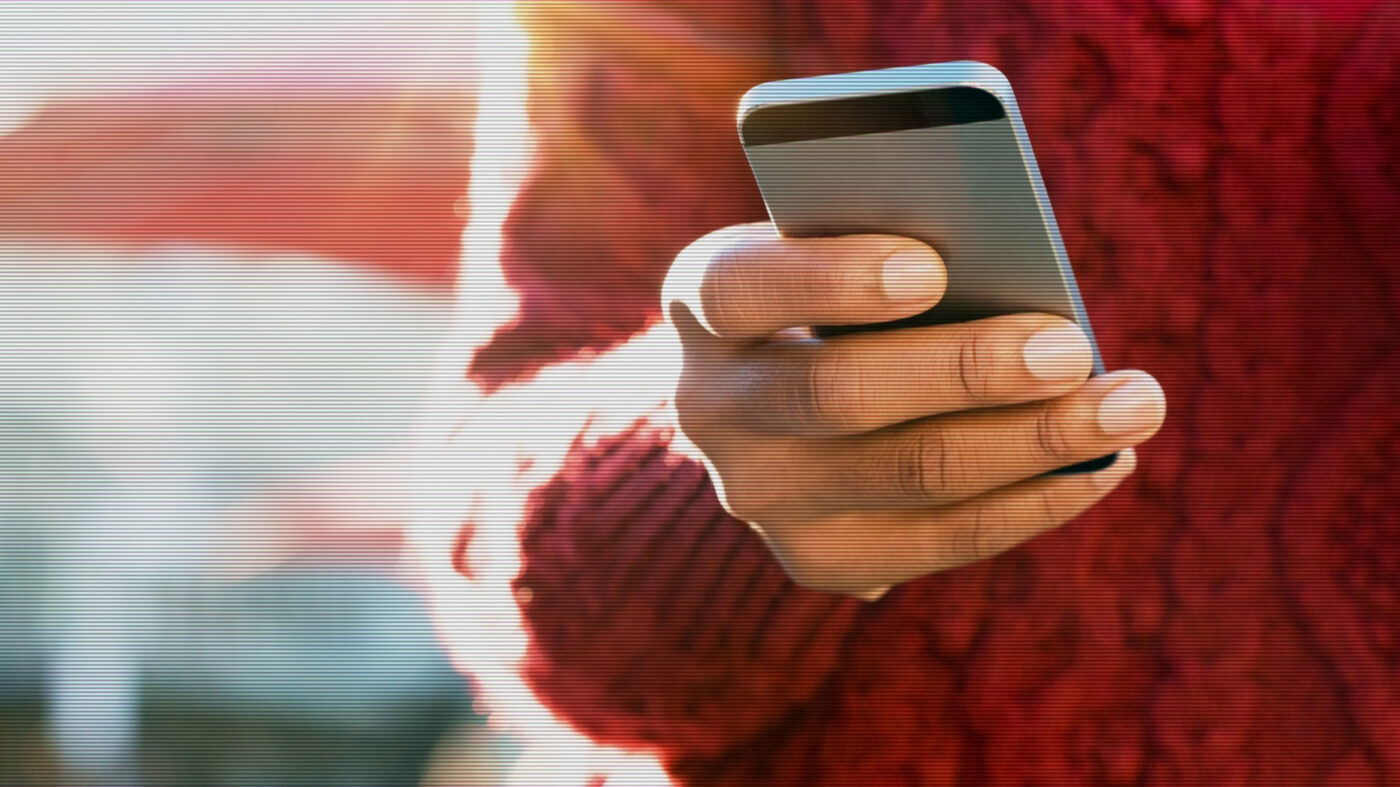 Talking to family members, close friends and neighbors is one of the most fundamental conversations agents can have. Here's how they can help you find leads — plus a few tips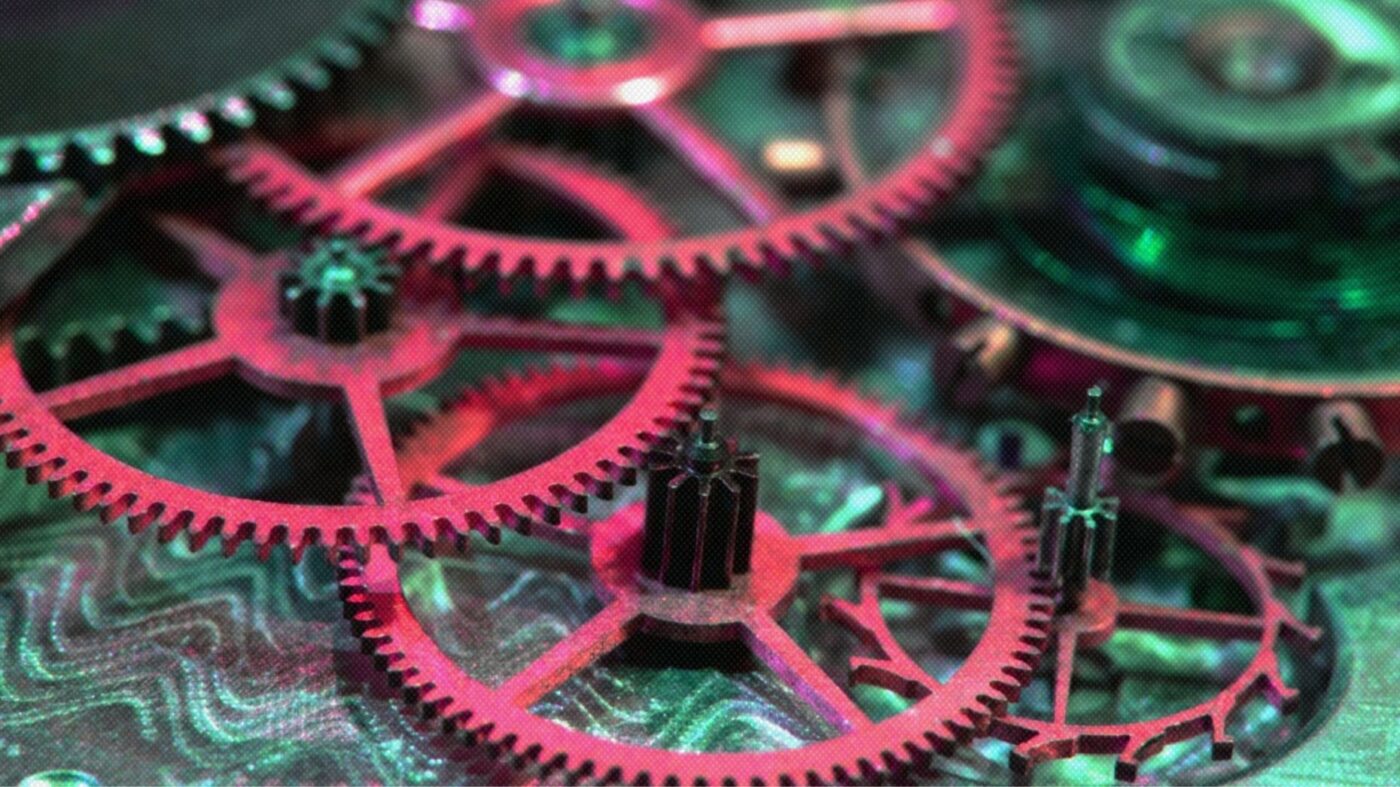 Chime said its pursuit of a Brokermint integration stemmed from customer requests and the desire for a single 'lead-to-cash' solution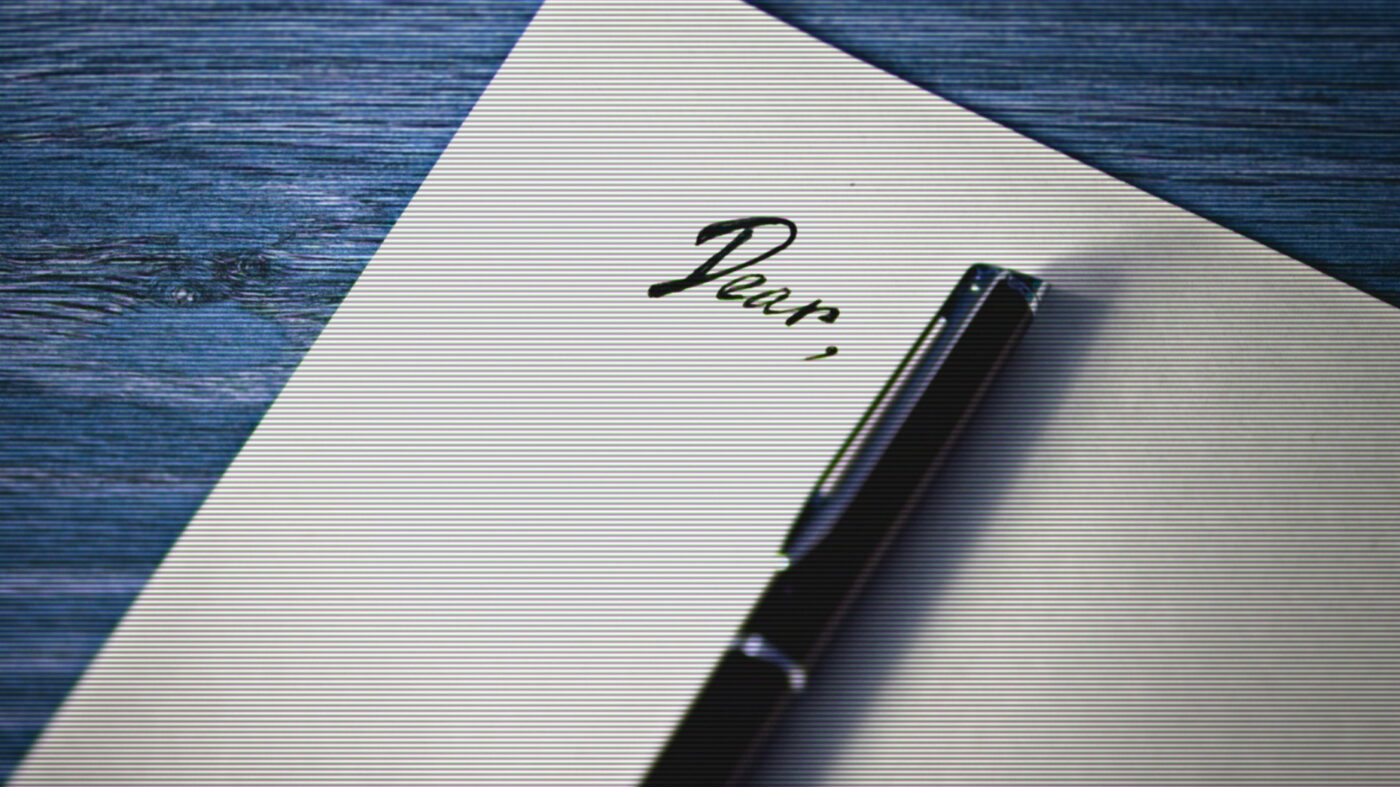 A lot has changed since Jasen Edwards first earned his real estate license — but a lot hasn't. Here are a few lessons that matter most in real estate today and into the future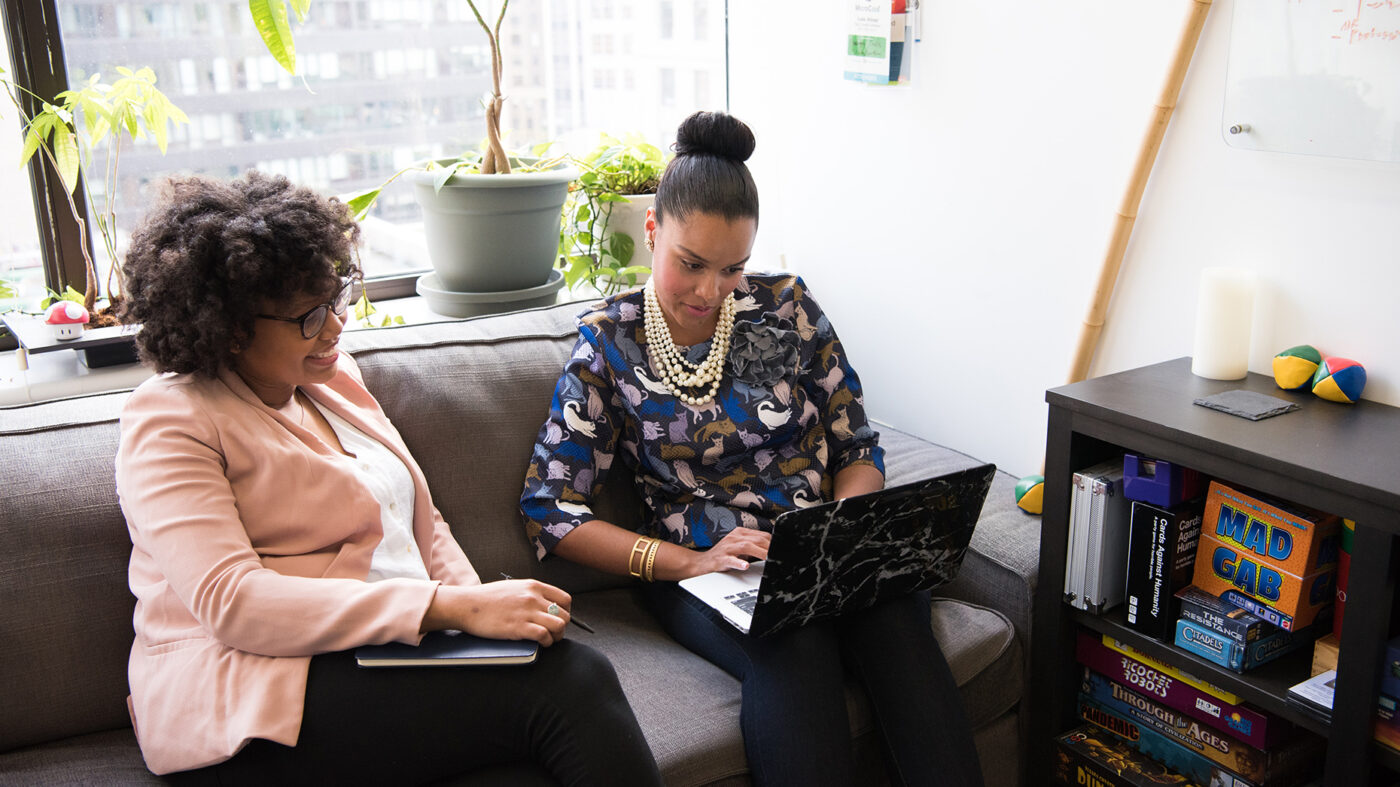 Opinion
Although developed for a range of service-based business, ReferMe IQ has a unique appeal to real estate — and comes ready to go with automated email campaigns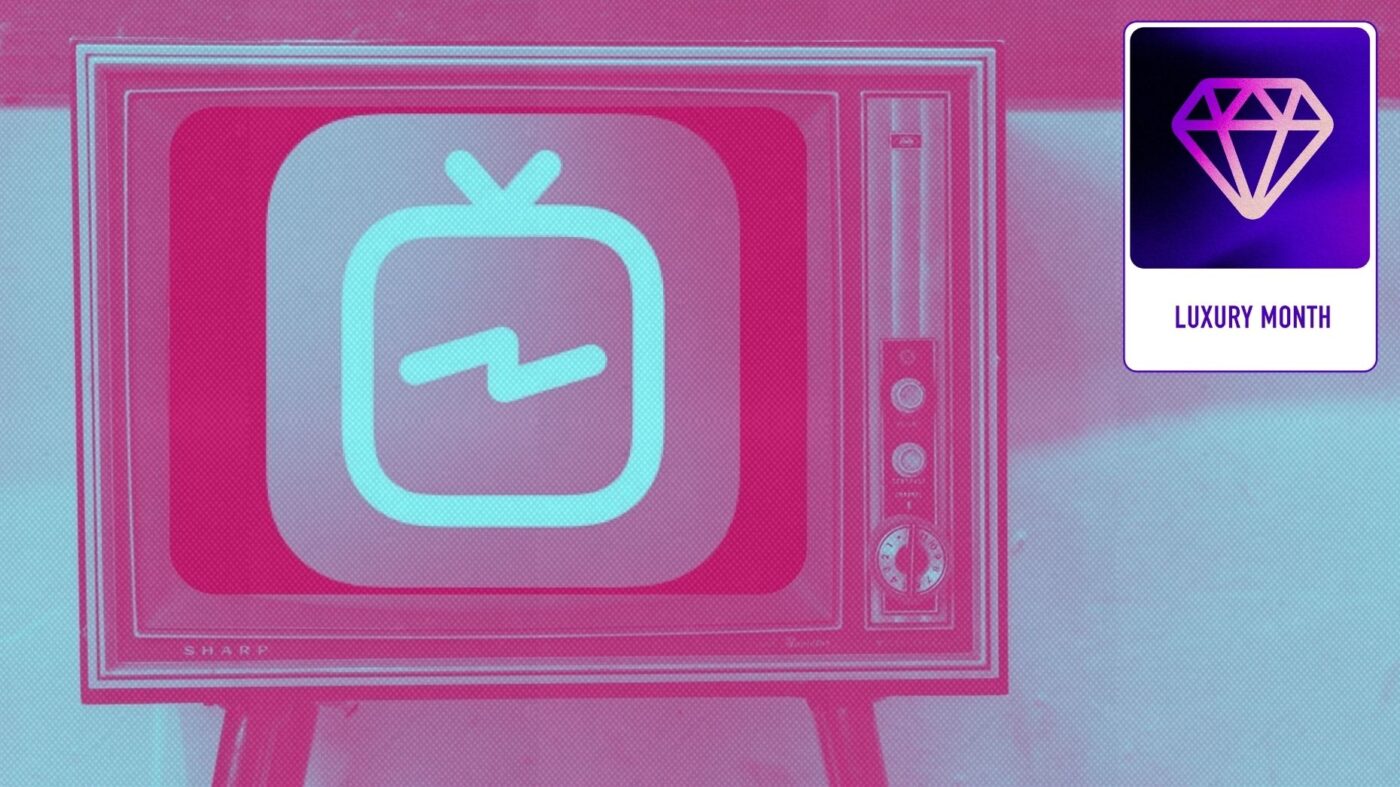 Virtually touring a home is an essential part of the business now, so IGTV is a worthy place to focus video efforts. Here are a few tips to help you gain traction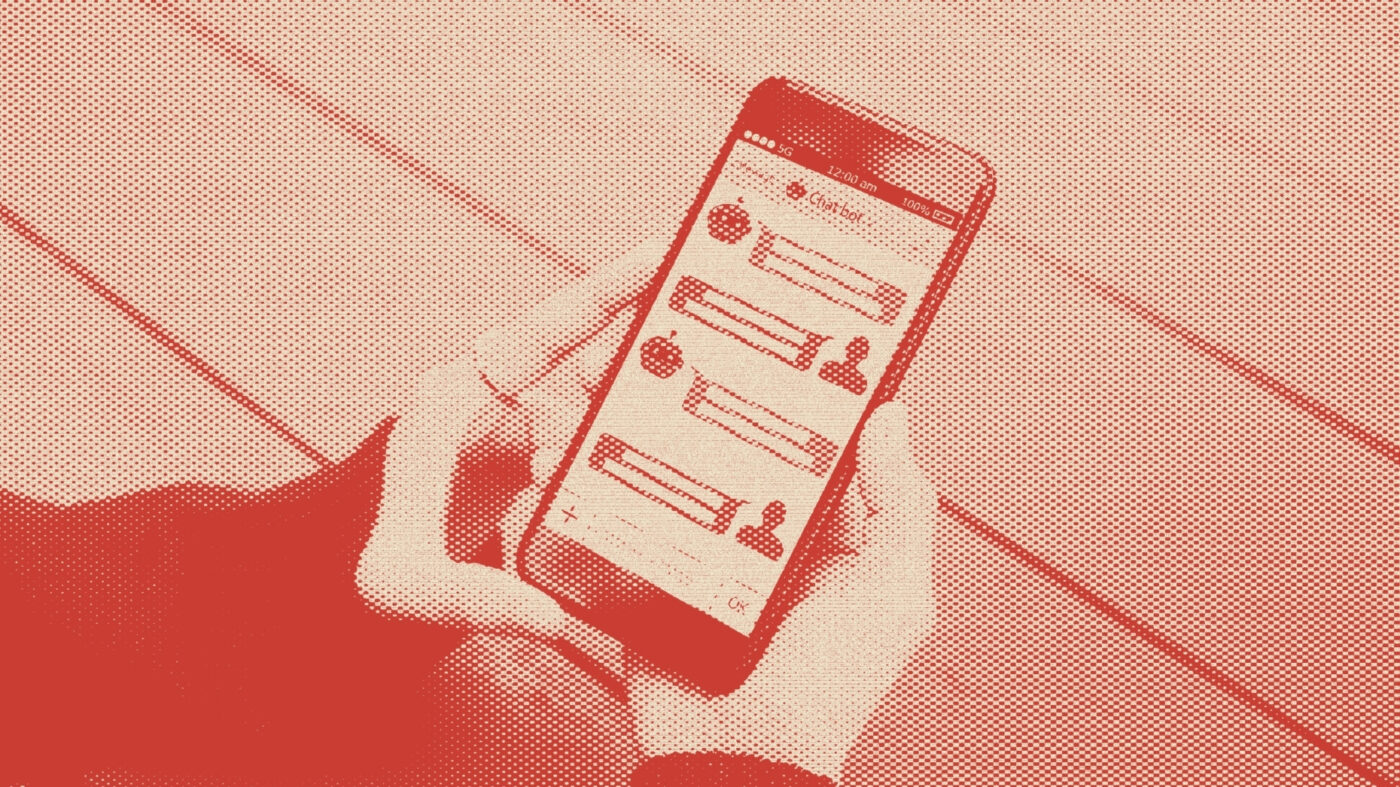 The automation of marketing allows agents to stop wasting time and effort on mundane tasks and focus their attention on the customer experience instead. Here's how to go about it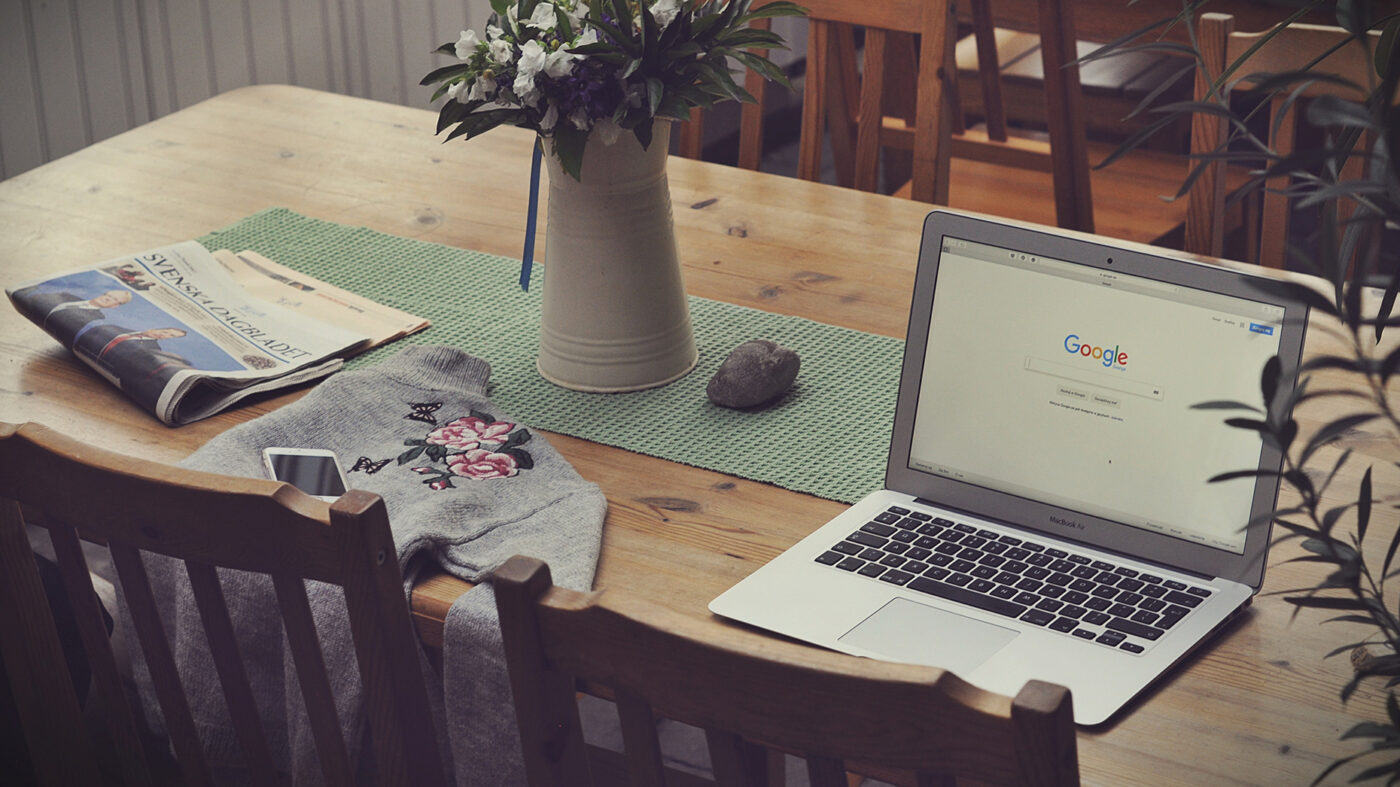 The digital marketing platform has been beta testing a new consumer home search experience for months to accompany its innovative Dynamic PPC ad strategies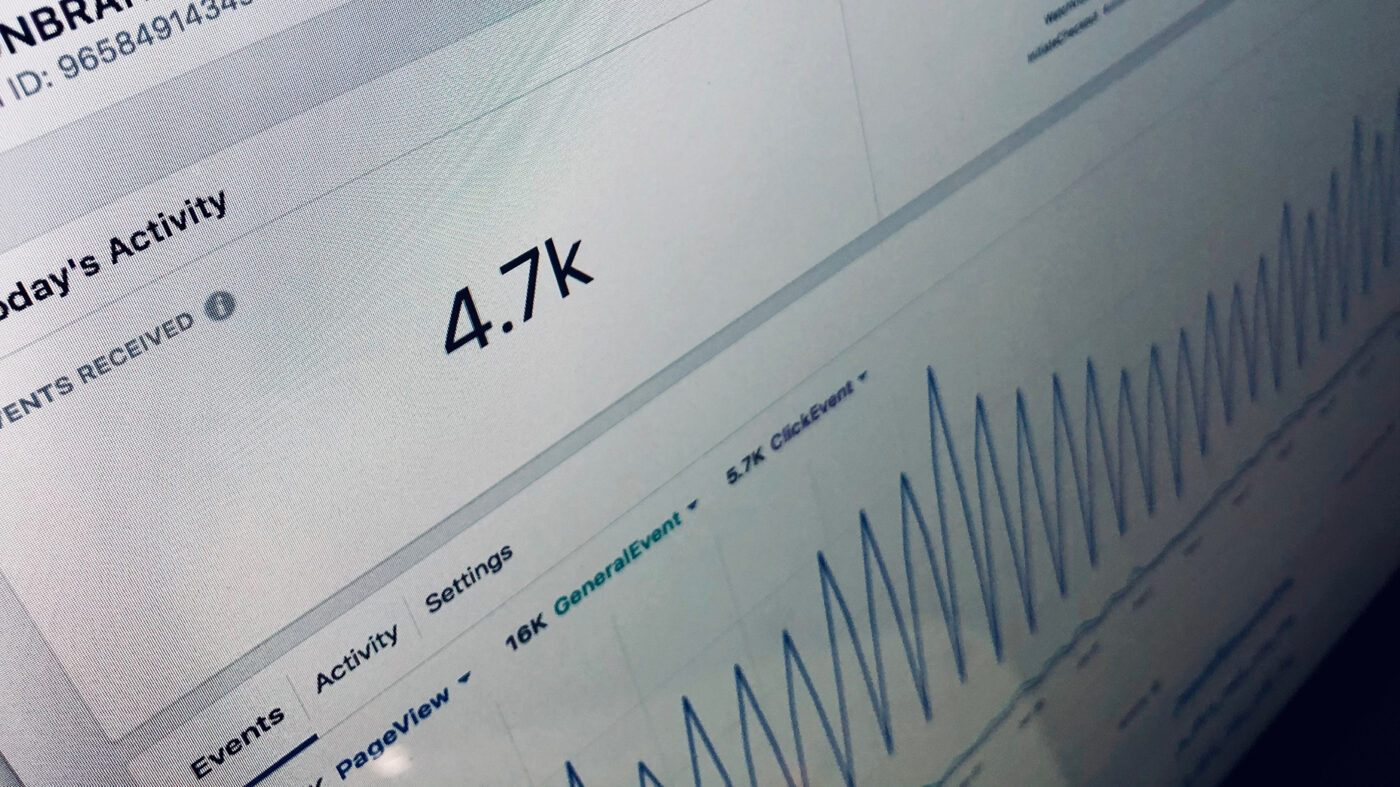 From budgets to creative headline writing, 13-month-old real estate marketing agency wants to take the burden of online advertising off the shoulders of teams and brokerages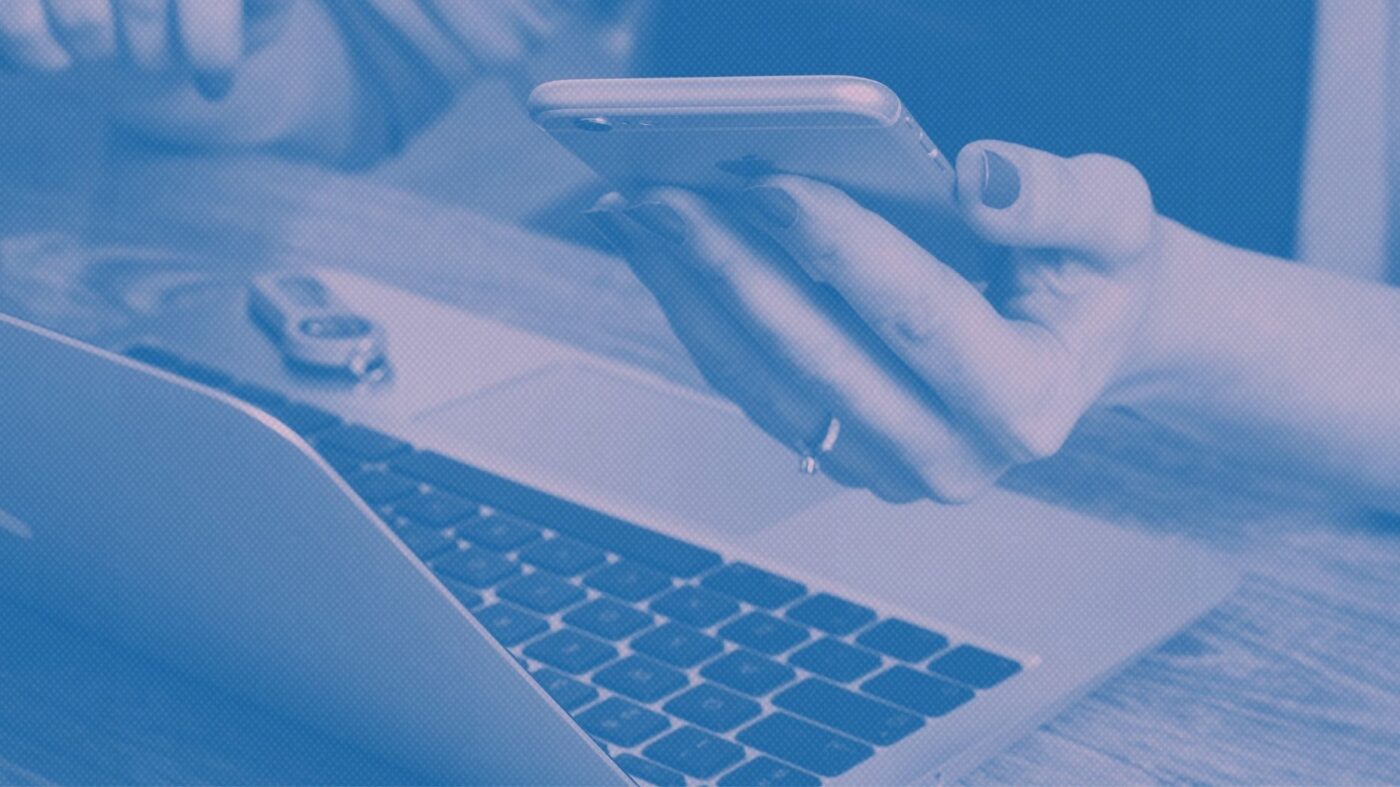 Opinion
Previously Infusionsoft, this CRM is focused on small businesses in multiple industries but has some unique ways to appeal to real estate agents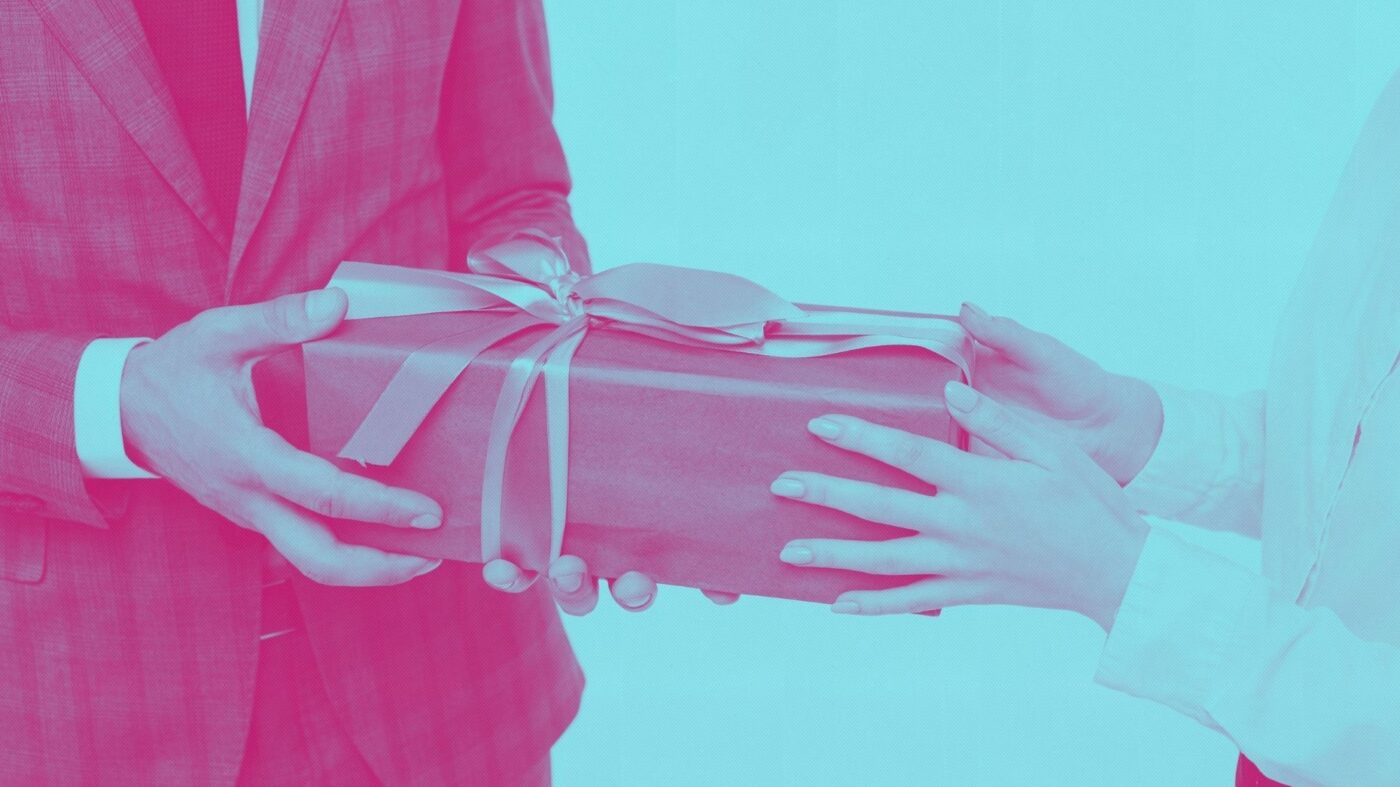 Do better than flash drives and fridge magnets with name-brand goods and gear branded for your favorite clients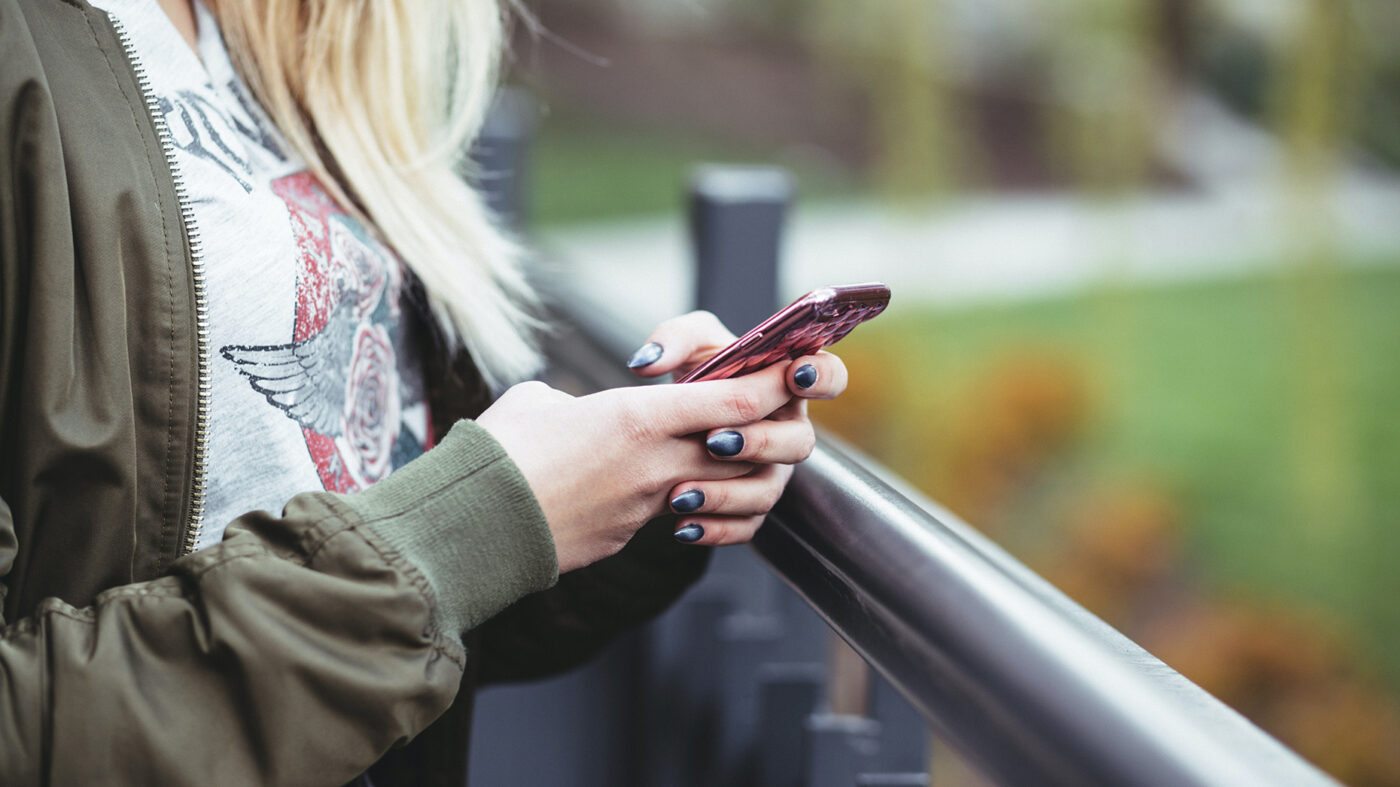 Opinion
This new app, inspired by social media, is perfect for real estate listings and agent lead generation. Fun and engaging, the app's success will fall largely on consumer adoption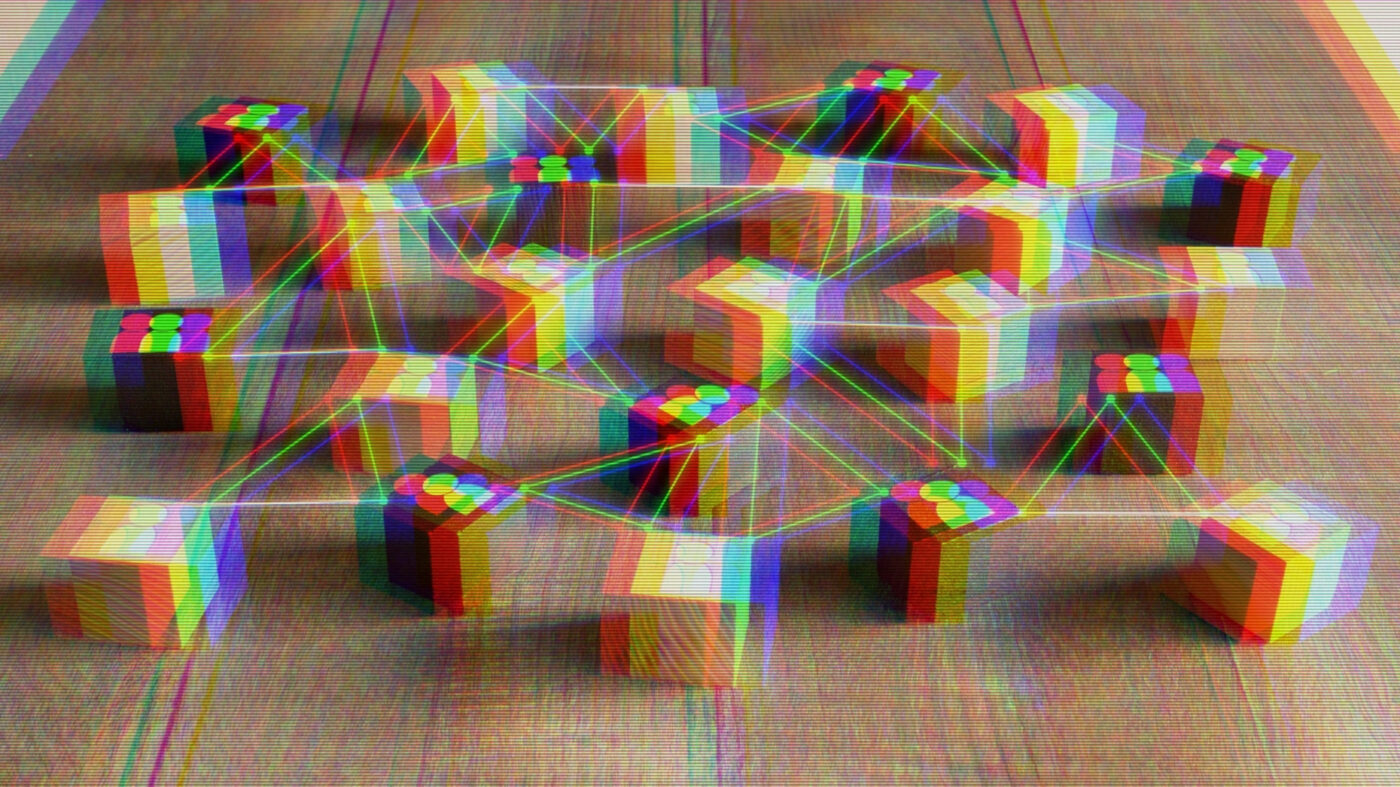 Opinion
Both prospecting and marketing are important, but your sales strategy is not a two-legged stool. It is a three-legged stool, and the third leg should be your referral plan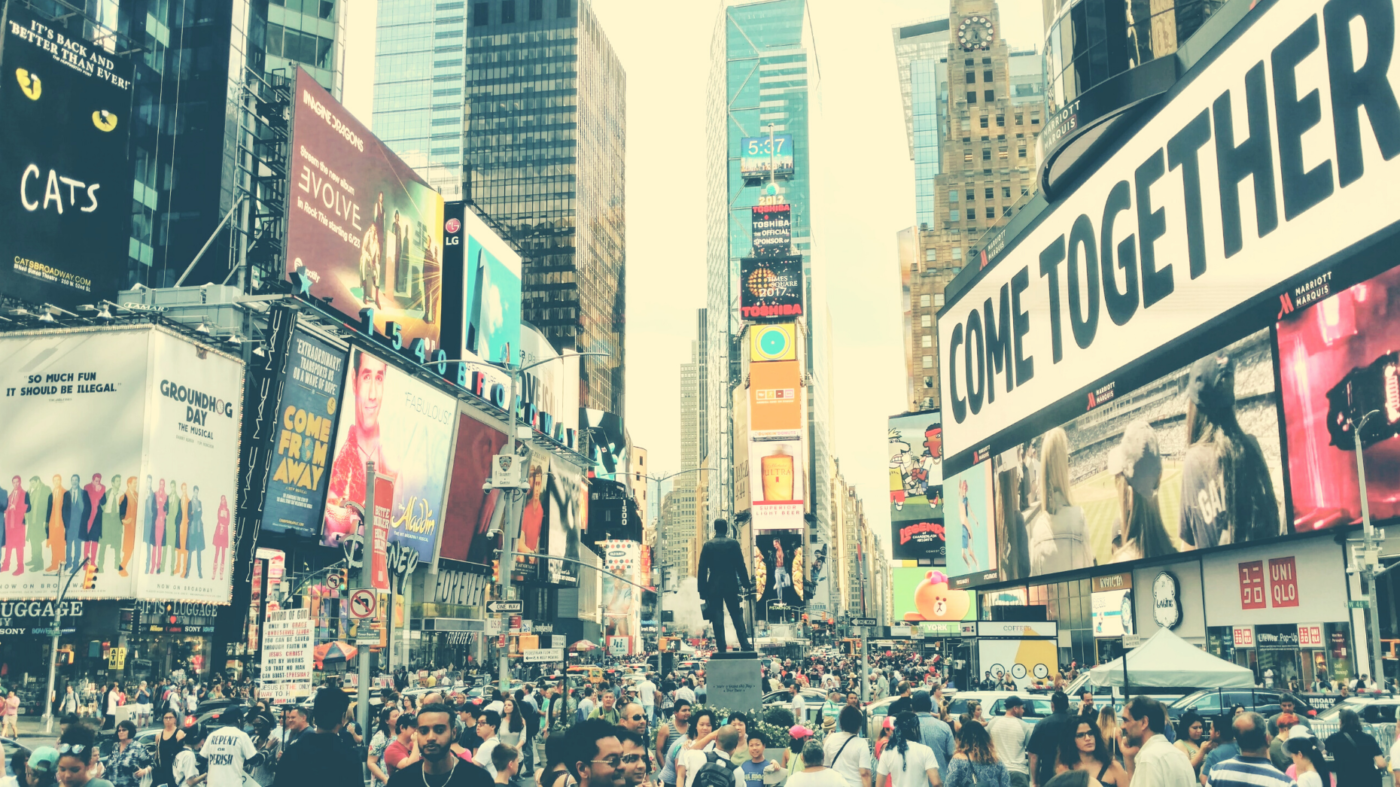 Ylopo partners with CRM providers to help users nurture and convert campaign leads. The company's co-founder called Chime one of its many 'best-in-class' partners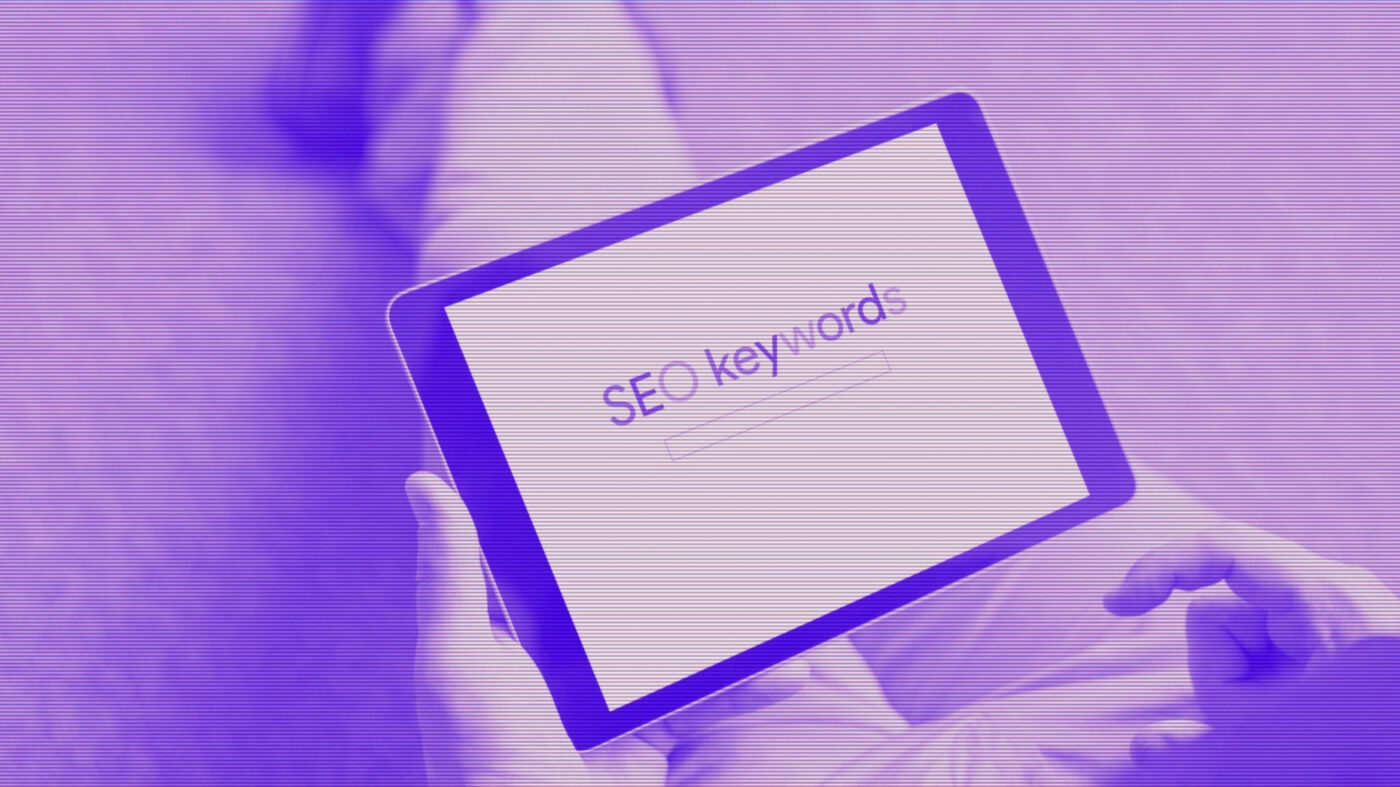 We all know that page views often translate into more leads and commissions for your business. So, here are a few tips to help you generate more views for your website, posts and videos with little or no cost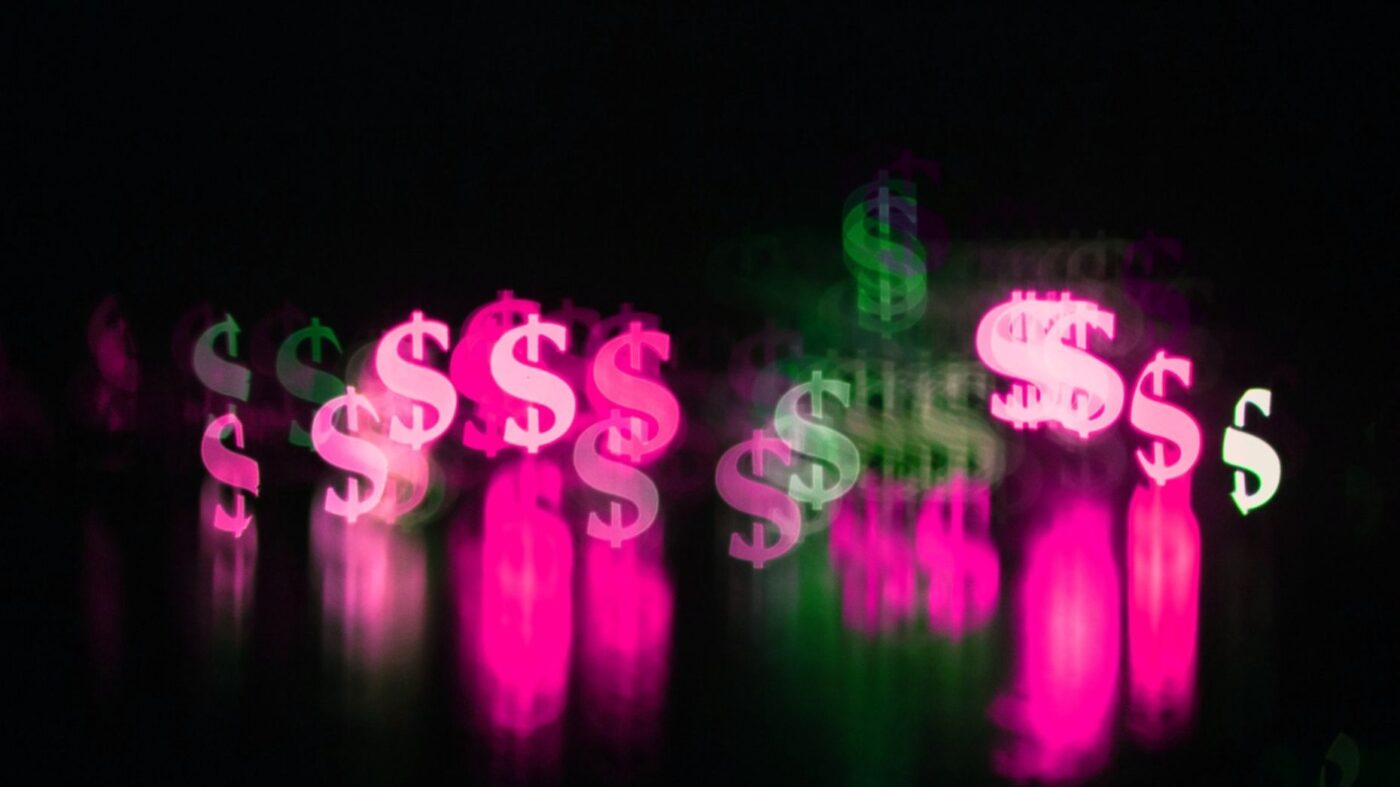 Five-star rated, lead-empowerment app SquadVoice has rebranded from the top down upon Series A funding. The company is called SqaudStack, and the product is now Auctm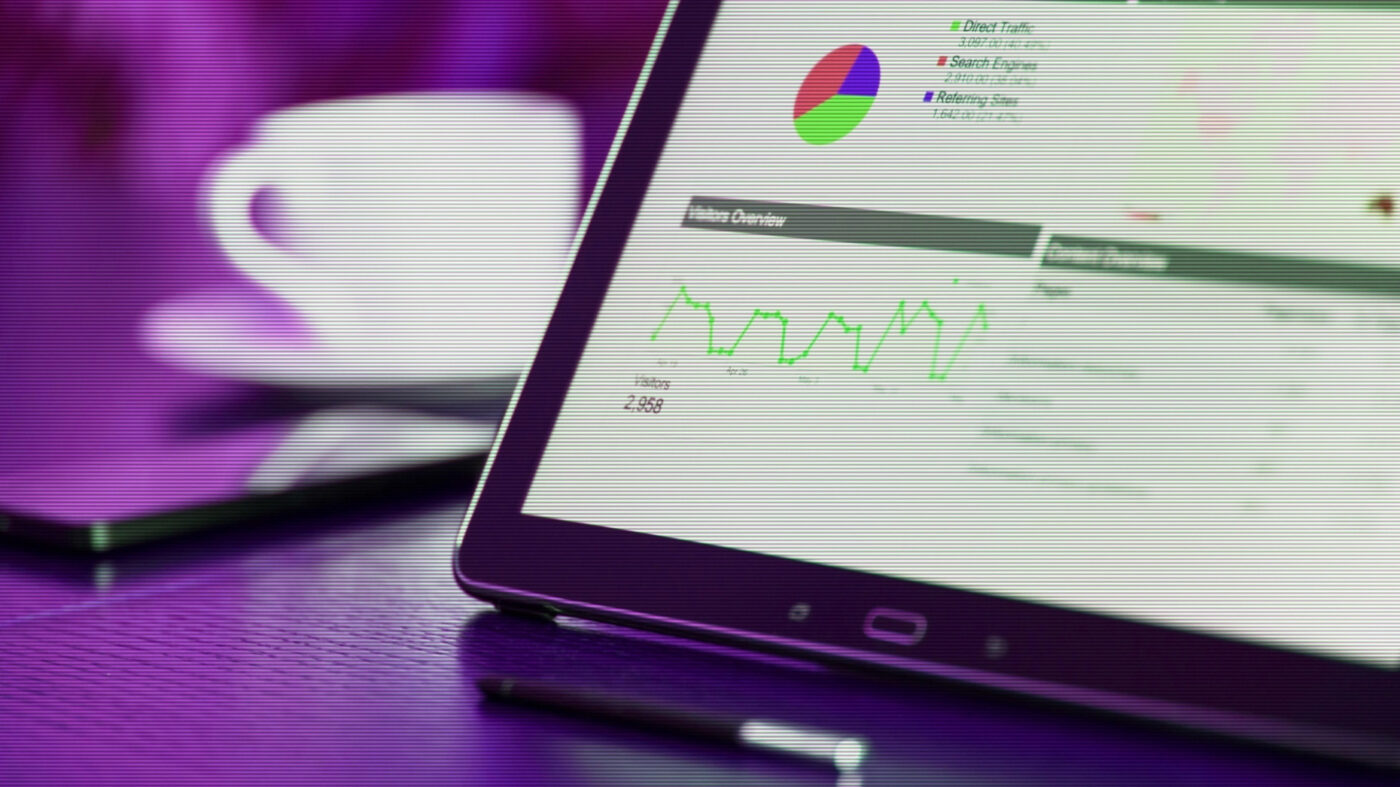 Google Ads can be an incredibly powerful tool for any agent to draw in new business. It helps you reach people who are likely to convert to clients — and it costs very little to get started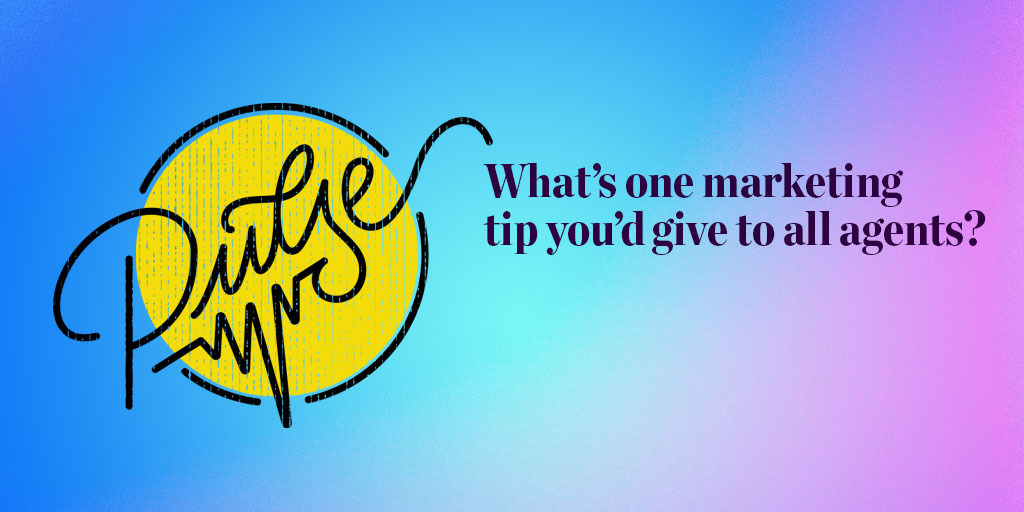 This week, we want to know the one marketing tip you swear by. How has it worked for you in the past, and why do you think it had an impact on your business?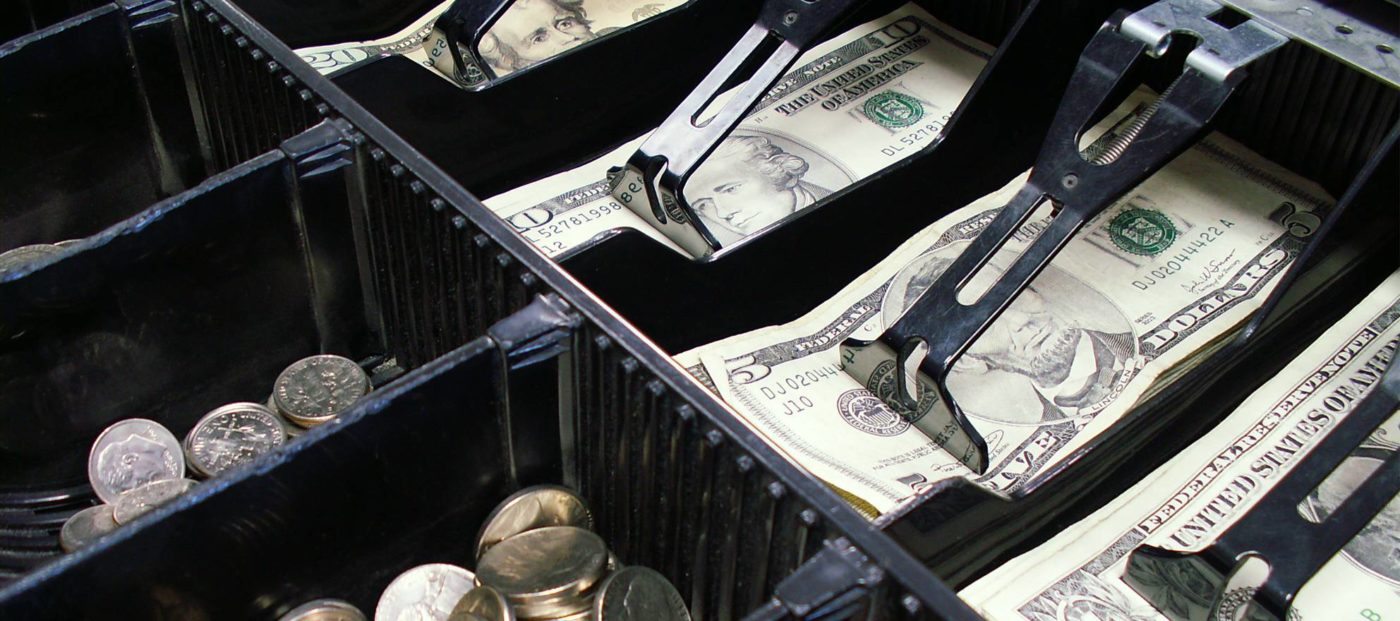 Curaytor co-founders say agents are starting to realize they 'do not need a middleman' and can go directly to consumers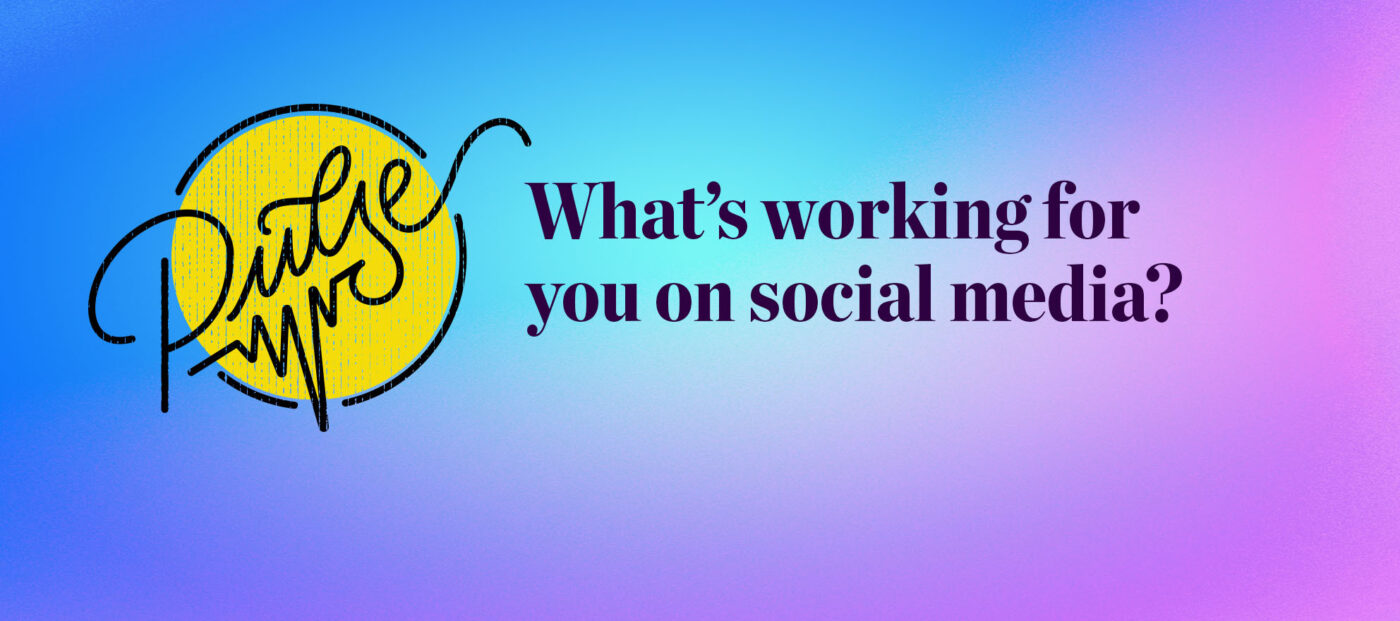 This week, our readers share their social media strategies — what platforms they find themselves gravitating toward and what types of content increase their business conversions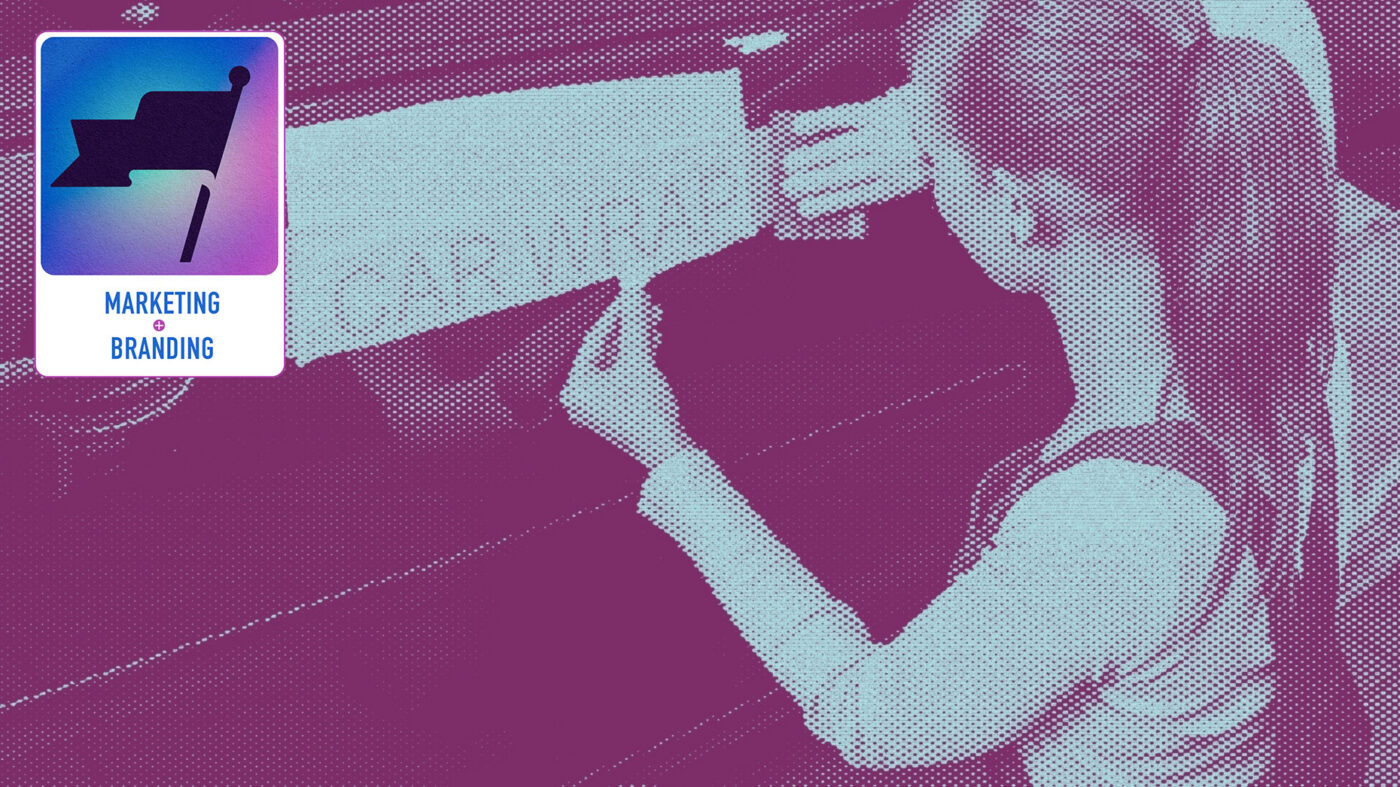 You've probably seen them before — vehicle wraps loudly advertising businesses around town. But should agents consider turning their cars into mobile billboards? Here are a few pros and cons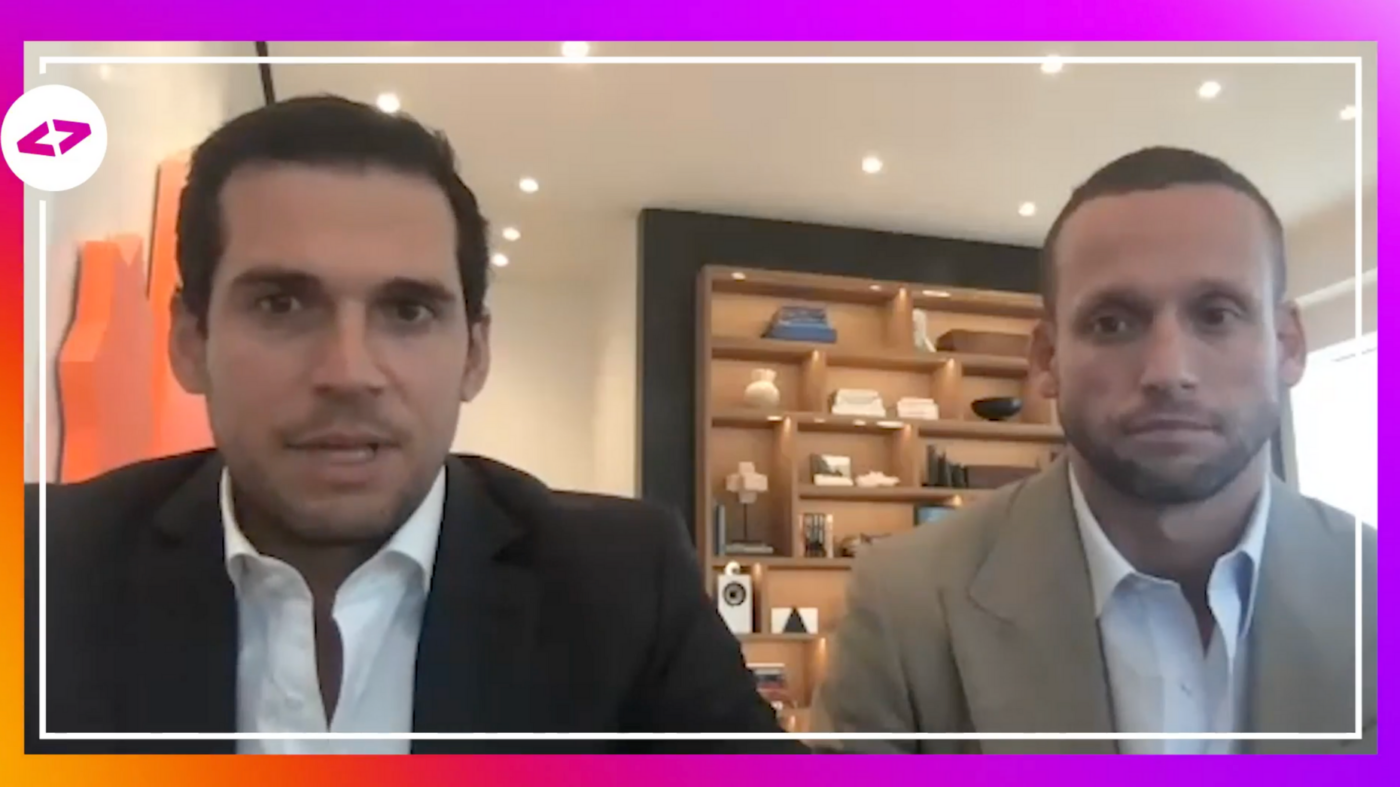 Brothers Oren and Tal Alexander share how authentic relationships, cutting-edge data and a solid work ethic led them to the No.1 spot at Douglas Elliman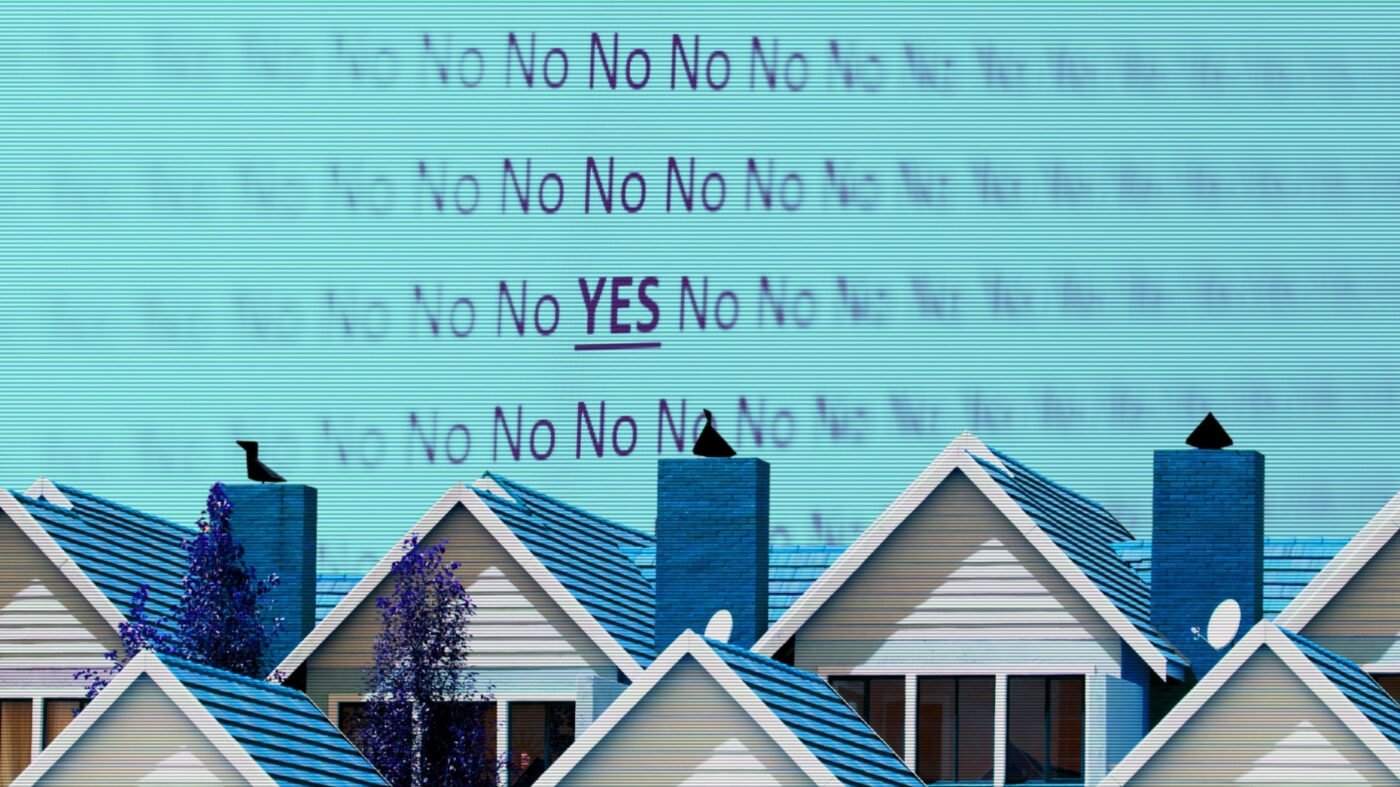 It might not come as a surprise that a lot of agents still experience an intense fear of rejection, which might stop them from prospecting and attracting new business. But why is that? And how can they learn failure resilience?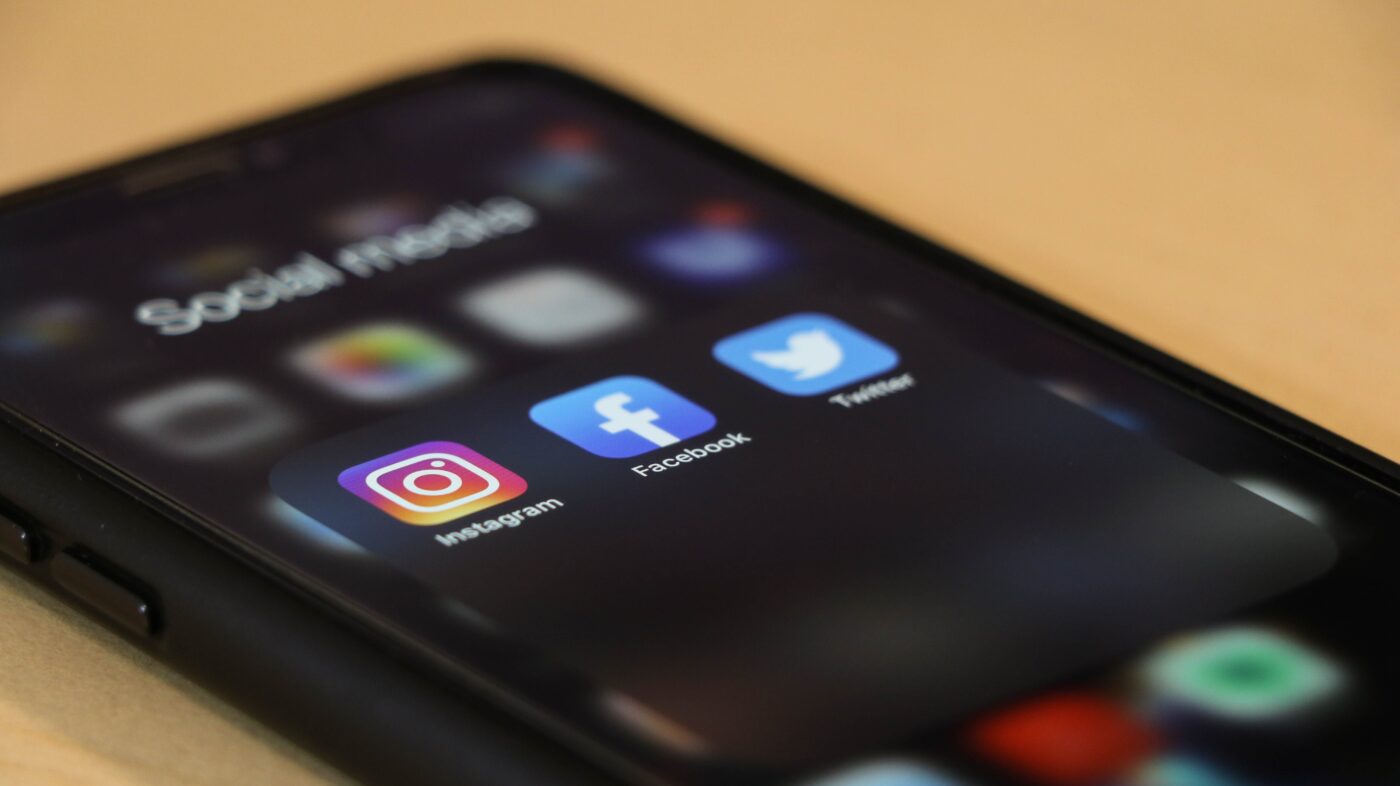 Opinion
The social media management company started in Chile, then followed its first customer to Arizona. Making paid ads and organic lead generation easy, PropertySimple is now ready for users across the country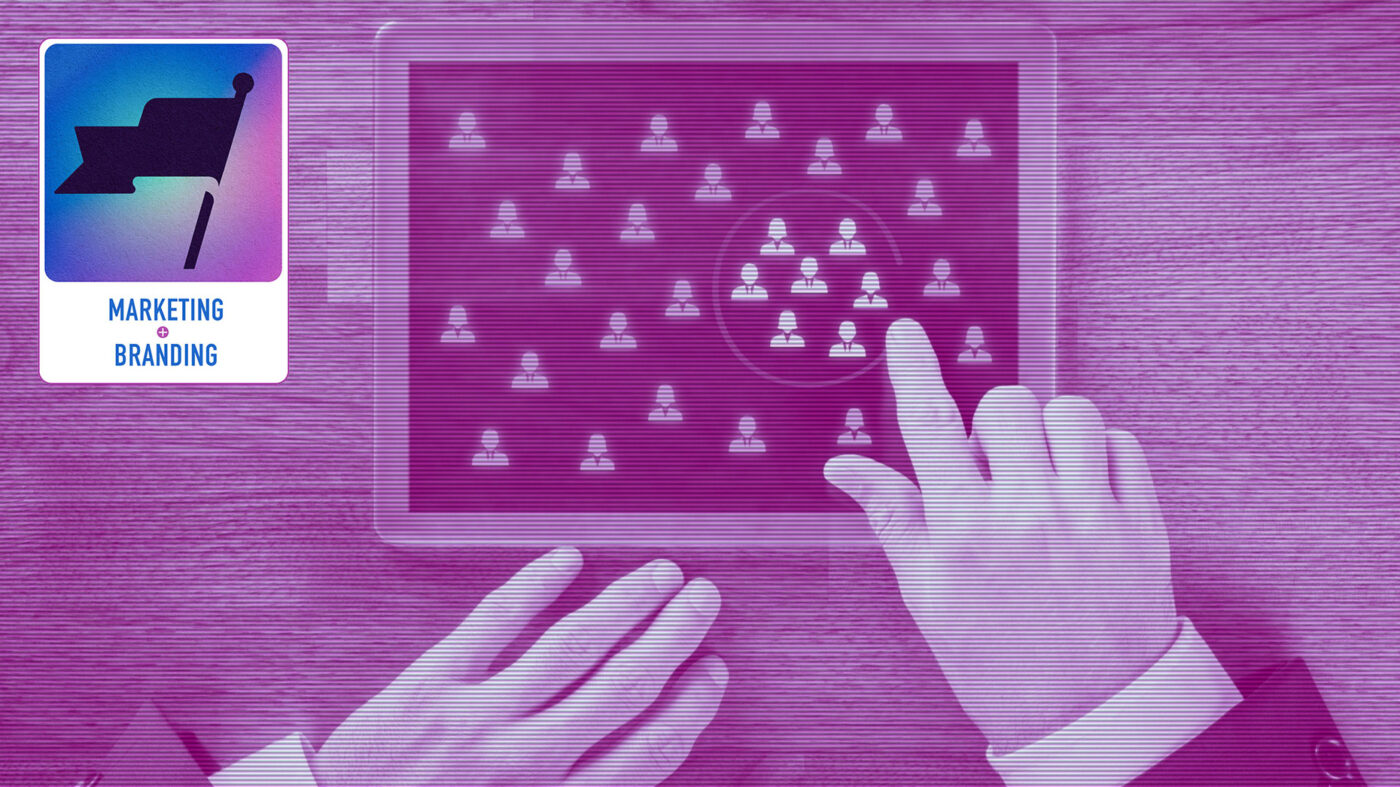 As an agent, one of the most important things you can do is understand and identify your target audience so you know exactly how to market to them. Here are five main groups every agent should be paying attention to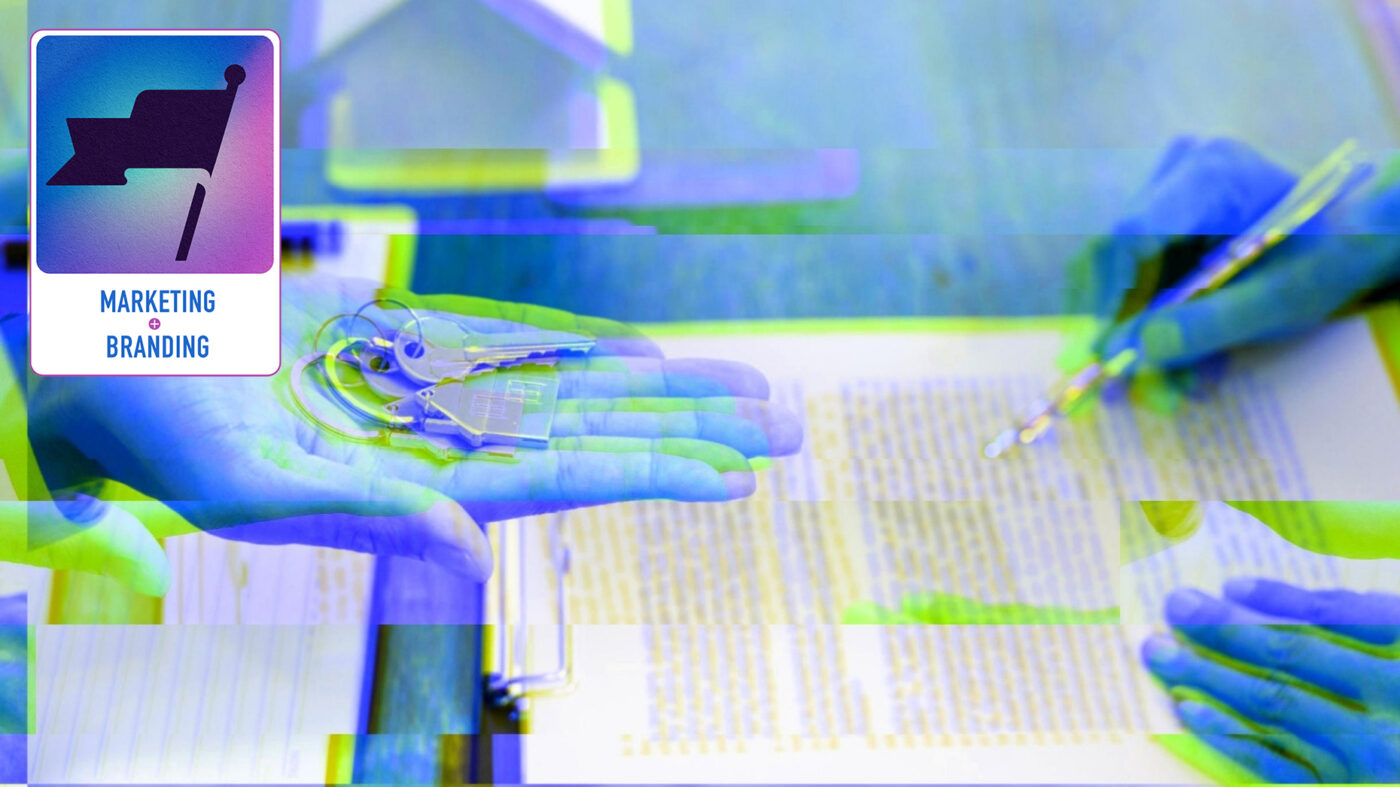 In this podcast, Century 21 Real Estate's global CMO Cara Whitley reflects on her career journey and chimes in on the things agents can do to stand out from the crowd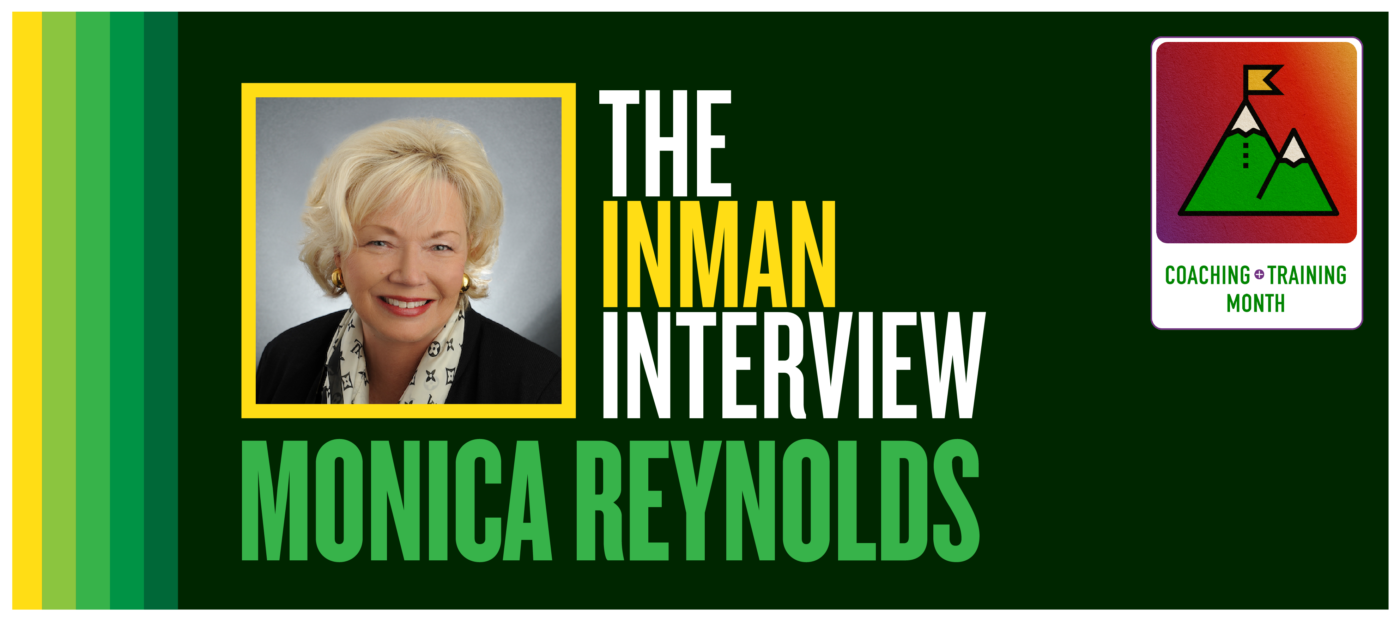 Keller Williams Coaching Vice President Monica Reynolds shares the story behind BOLD Pivot and how brokers can launch a successful training program of their own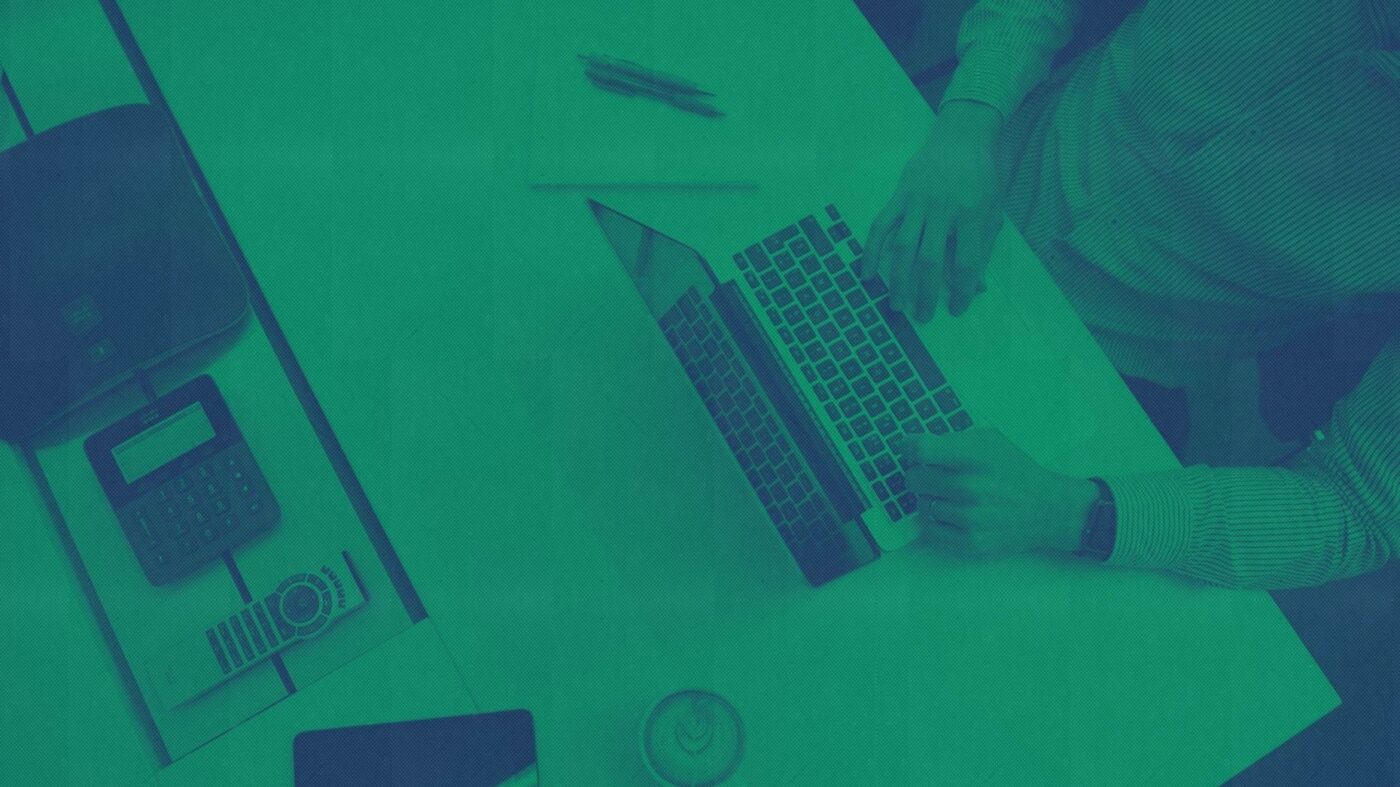 Looking to reduce expenses? Consider cutting your lead spend. If you're willing to invest some extra time, you can generate your own leads for free and liberate yourself from paying for today's costly leads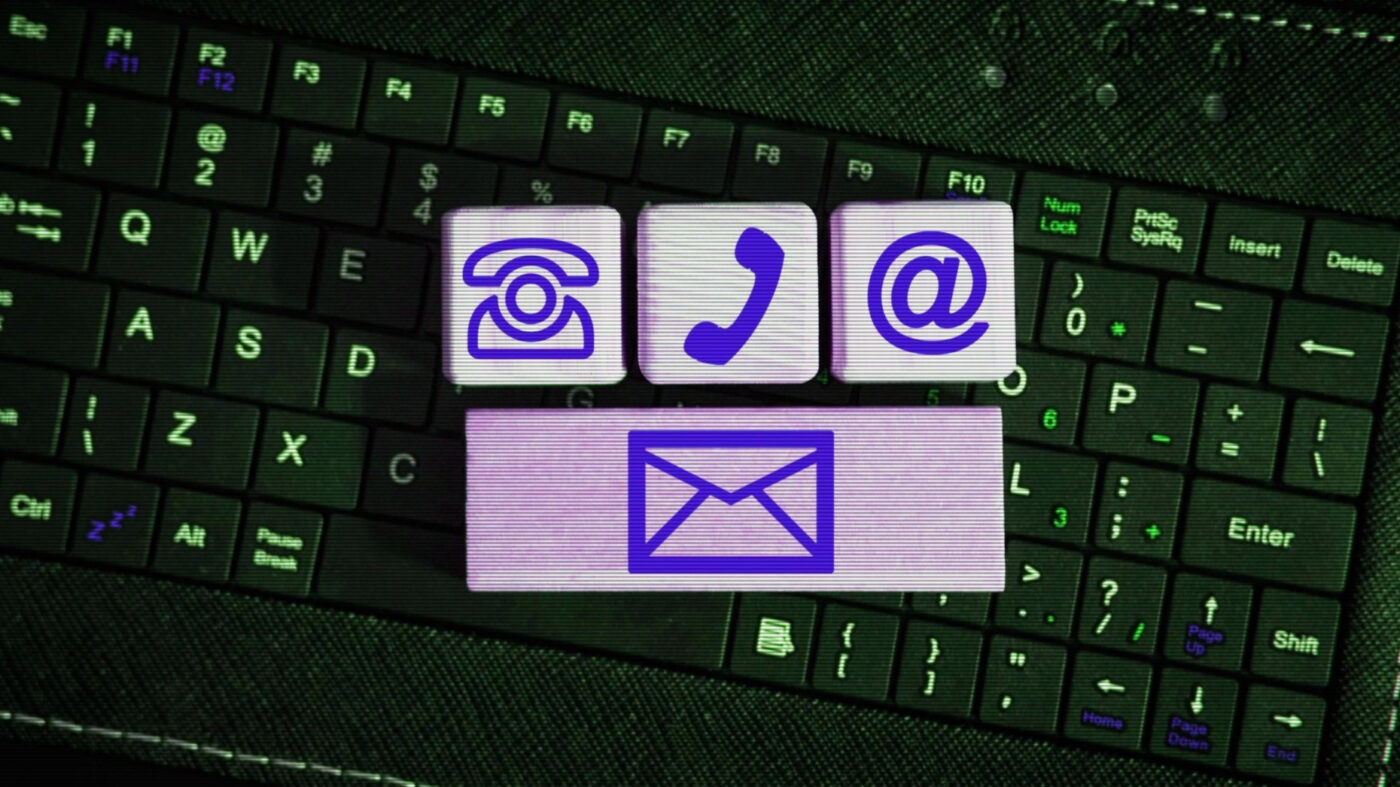 By taking advantage of the wealth of information available to them, agents can better serve their clients and secure more business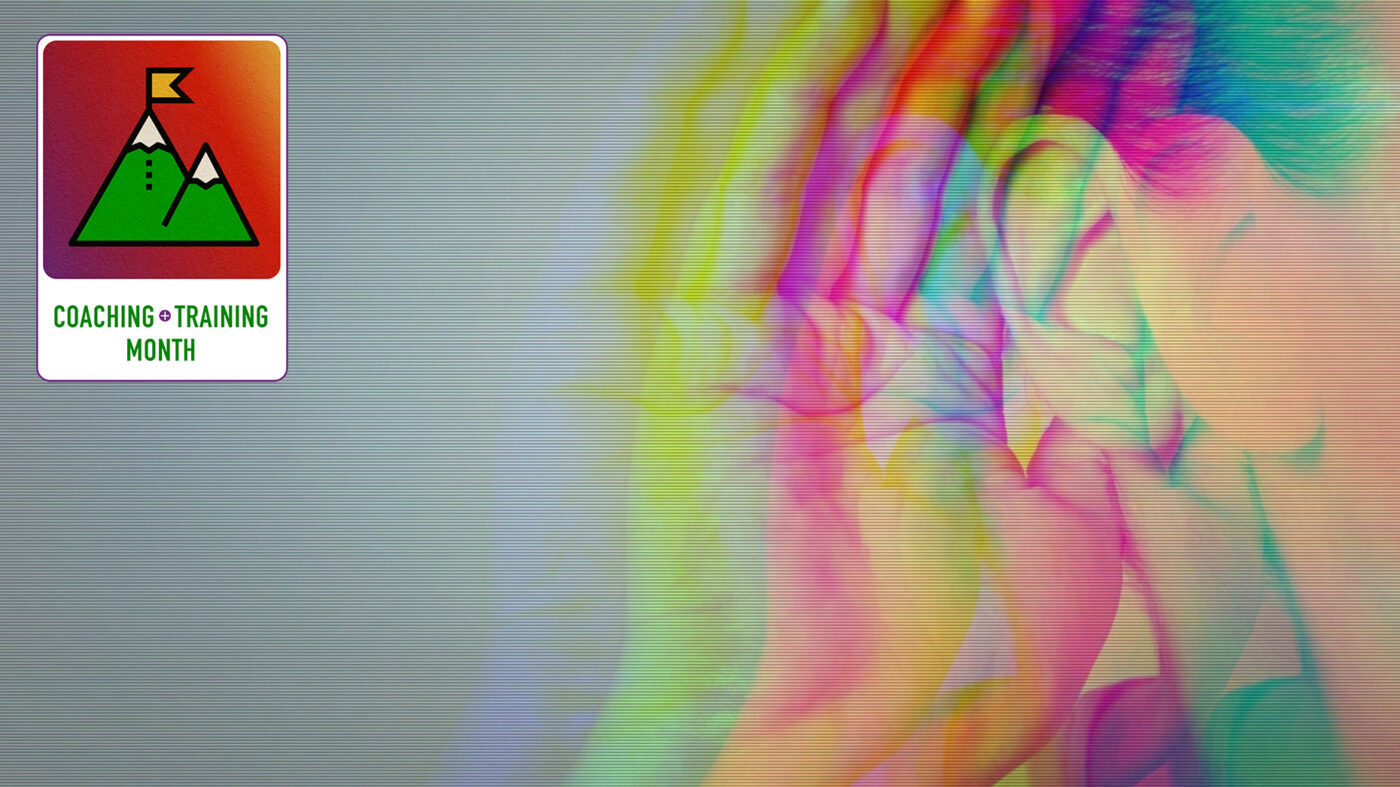 From finding clients to thinking of what to say, there are so many things that run through a new agent's head. This week, Byron Van Arsdale, a coach and former broker-owner, talks about the most vital things rookies need to succeed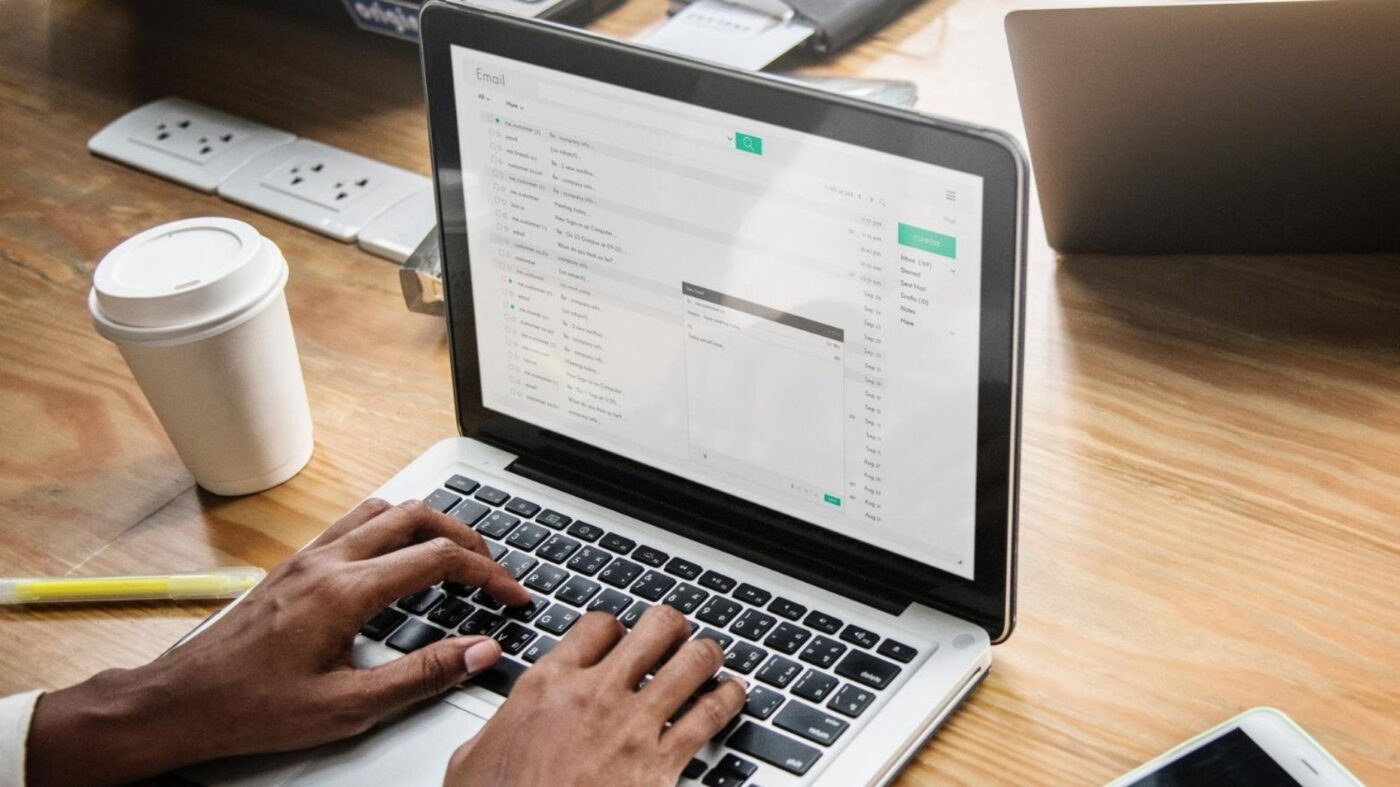 The Australian email marketing company's newest offering lets agents send emails according to categorized personas for more accurate targeting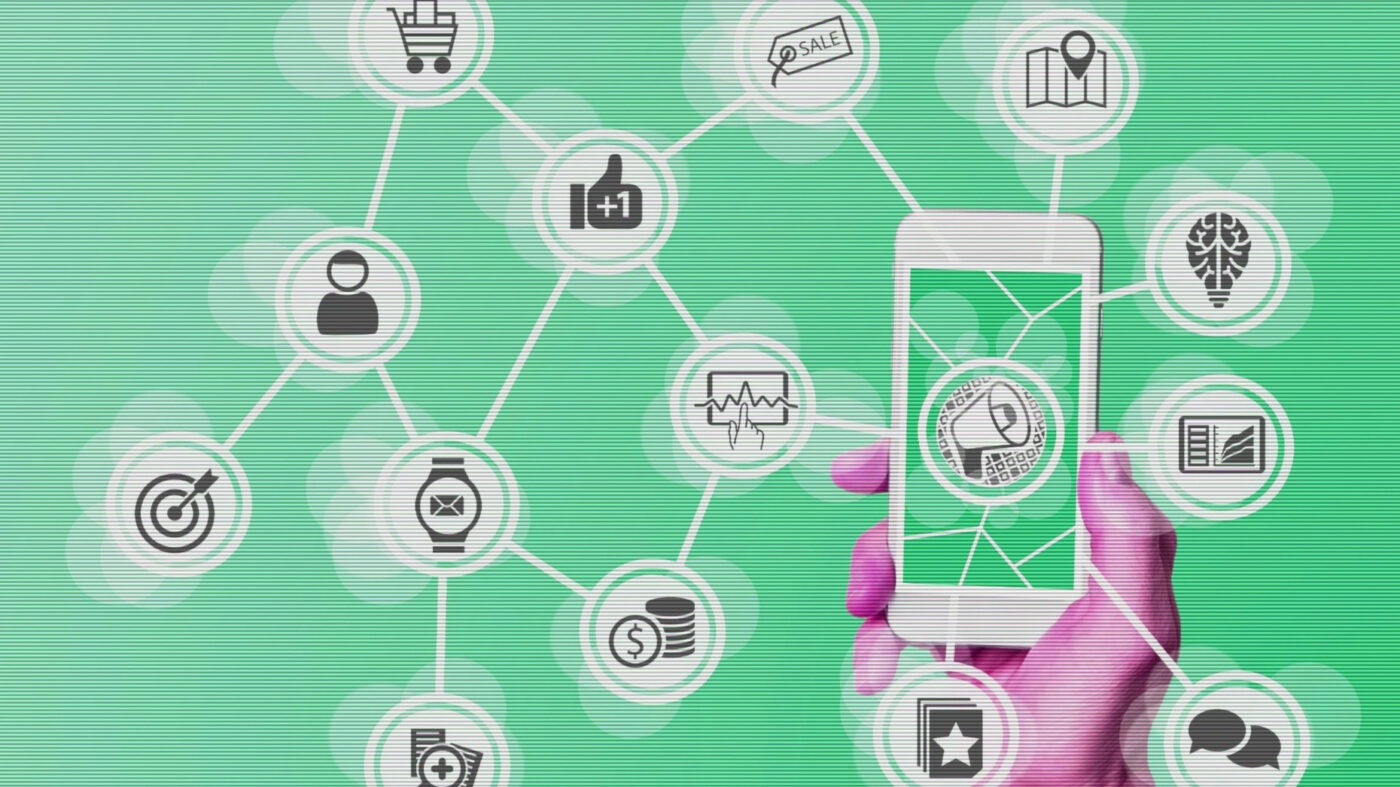 There's no better time than now to prepare for fall marketing season. For agents wanting to take action now, here is a slew of marketing ideas, tools and apps to use for generating more business with less effort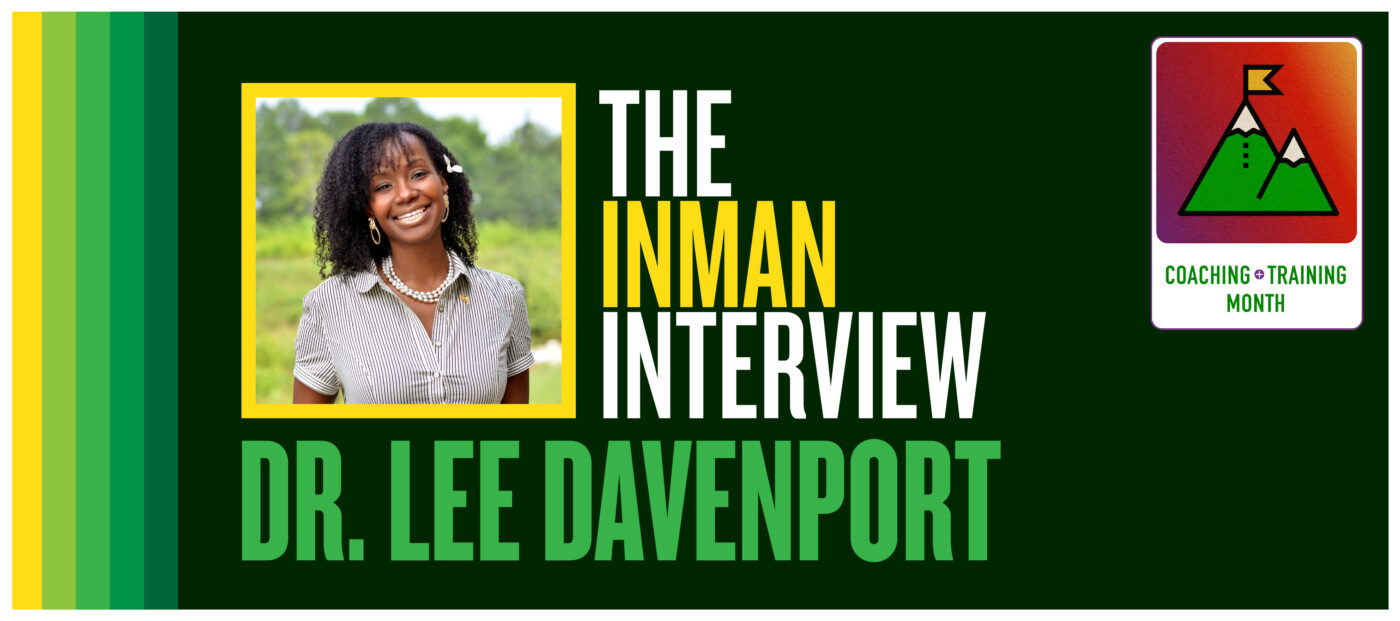 Real estate coach and trainer Dr. Lee Davenport shares how agents can use emotional intelligence to help themselves and clients thrive through the pandemic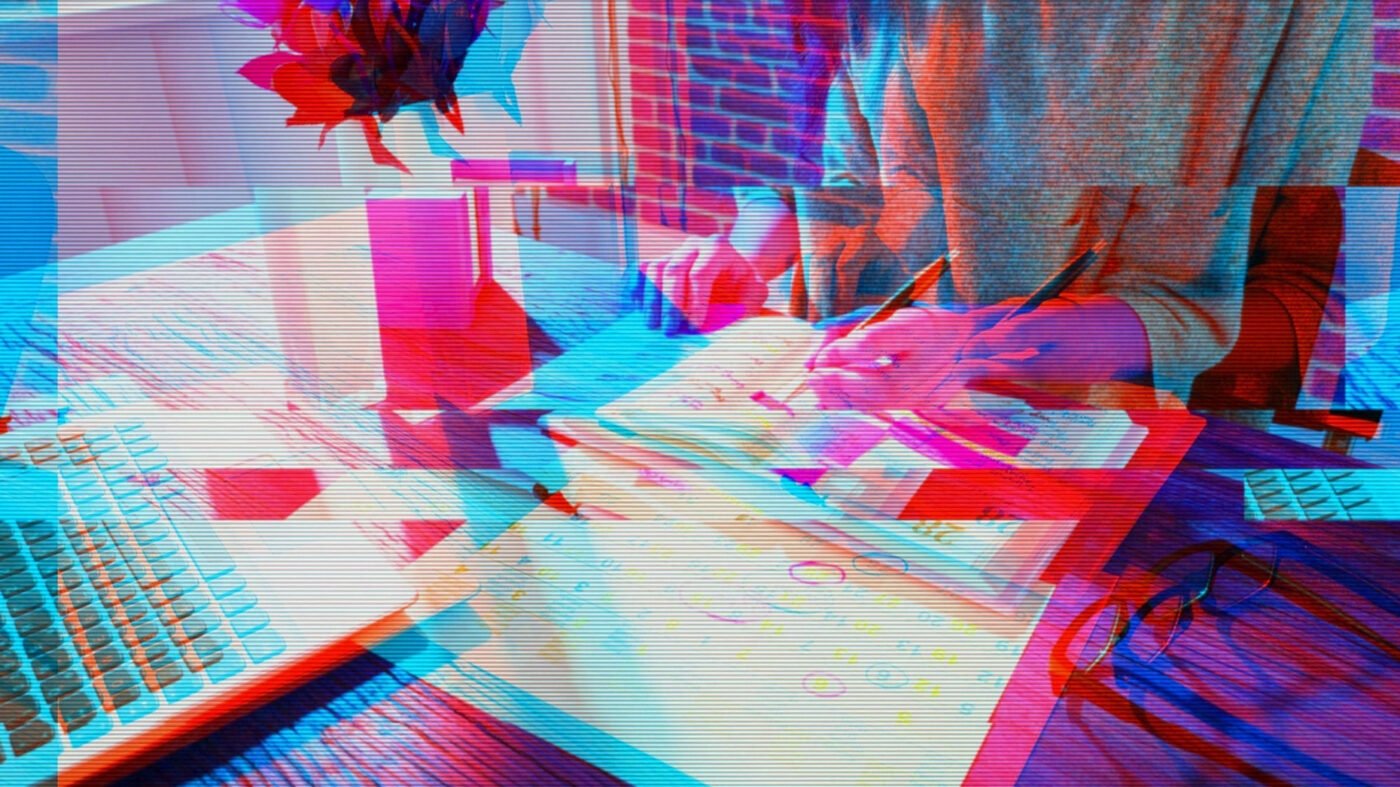 A lot of new agents have a tough time showing their value to their clients. The truth is, that value has little to do with experience. Rather, it's about possessing these four traits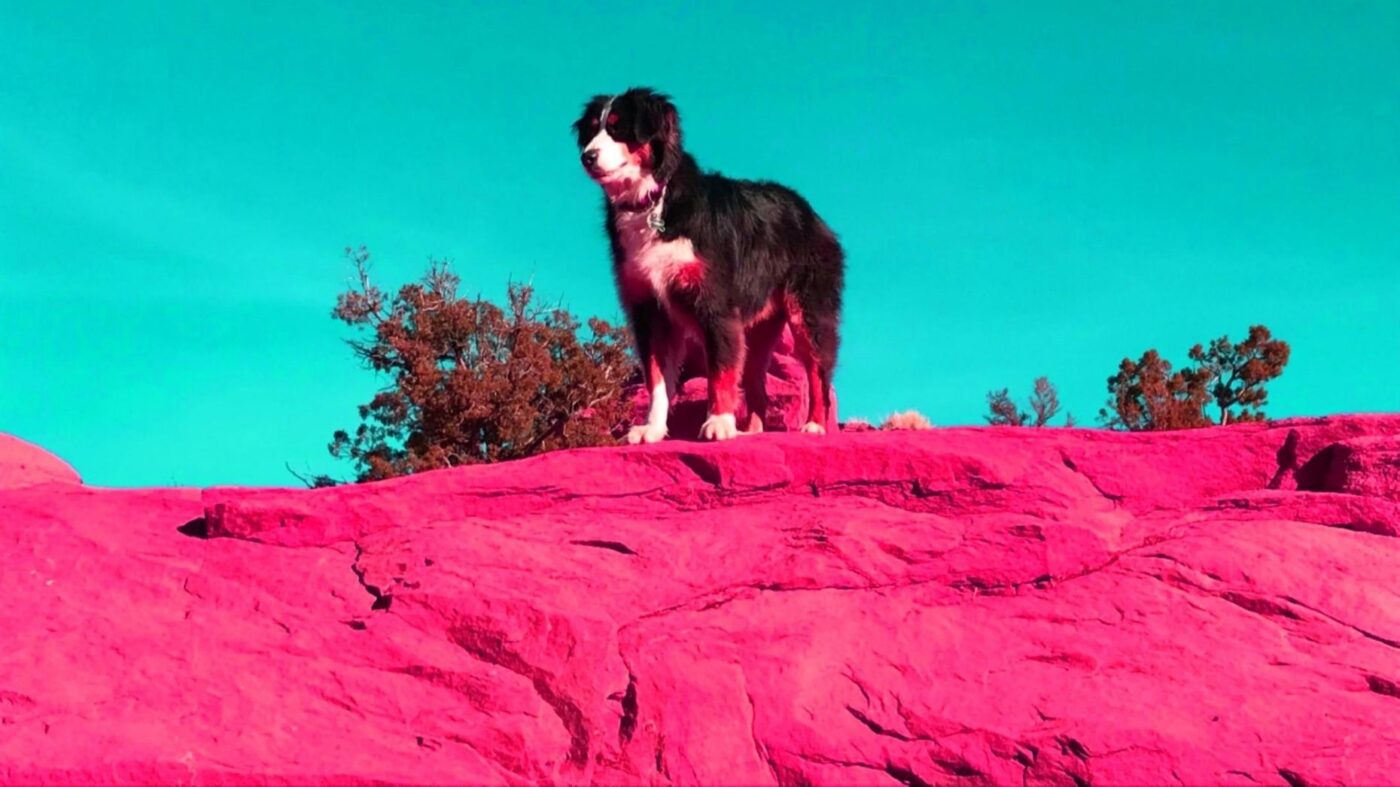 Opinion
The Android and iOS app allows multiple parties to view, screenshot and make a list of what they want to see. This marks a major maturation of video tour proptech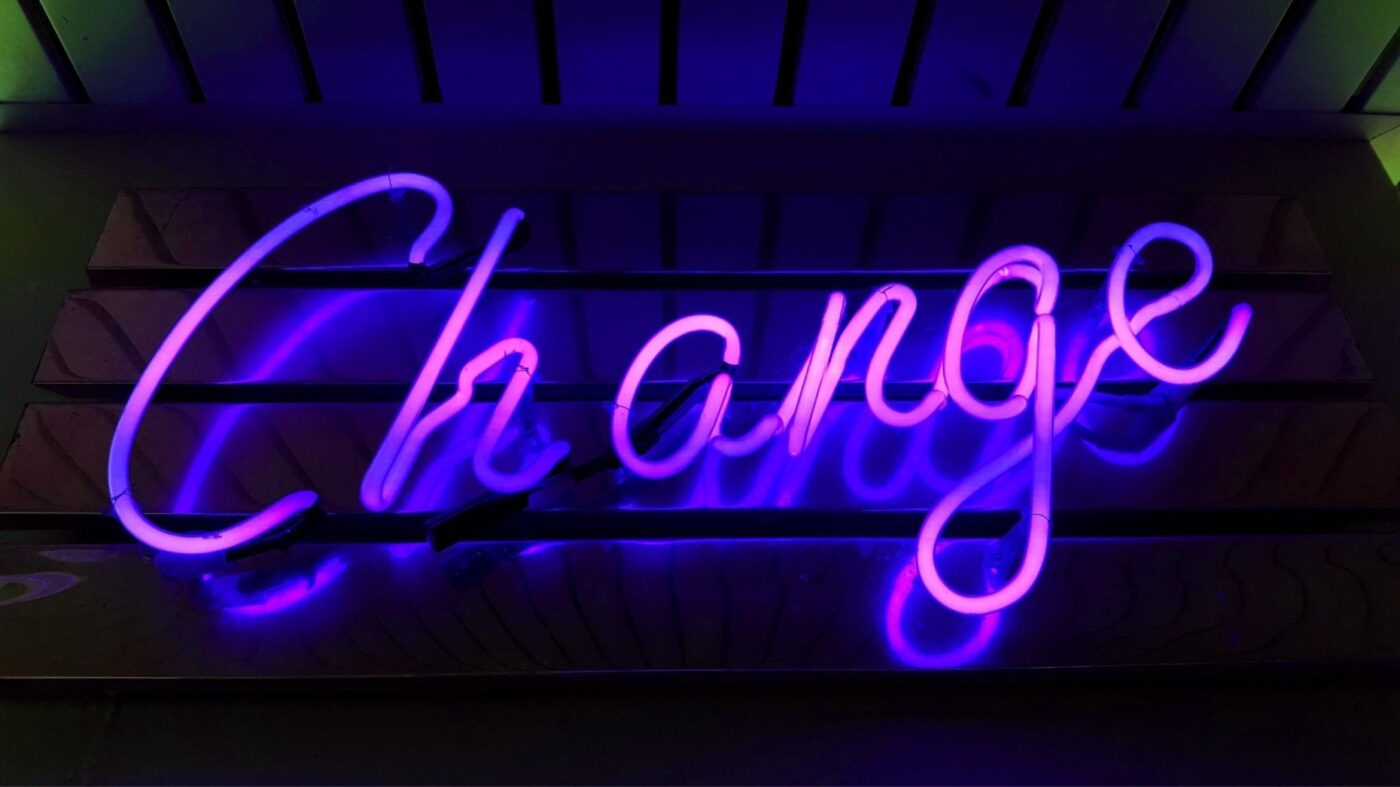 Opinion
With a host of inspired feature decisions, an elegant user interface, video email and Slack-like activity drivers, Naberly is now a name in the proptech space you should know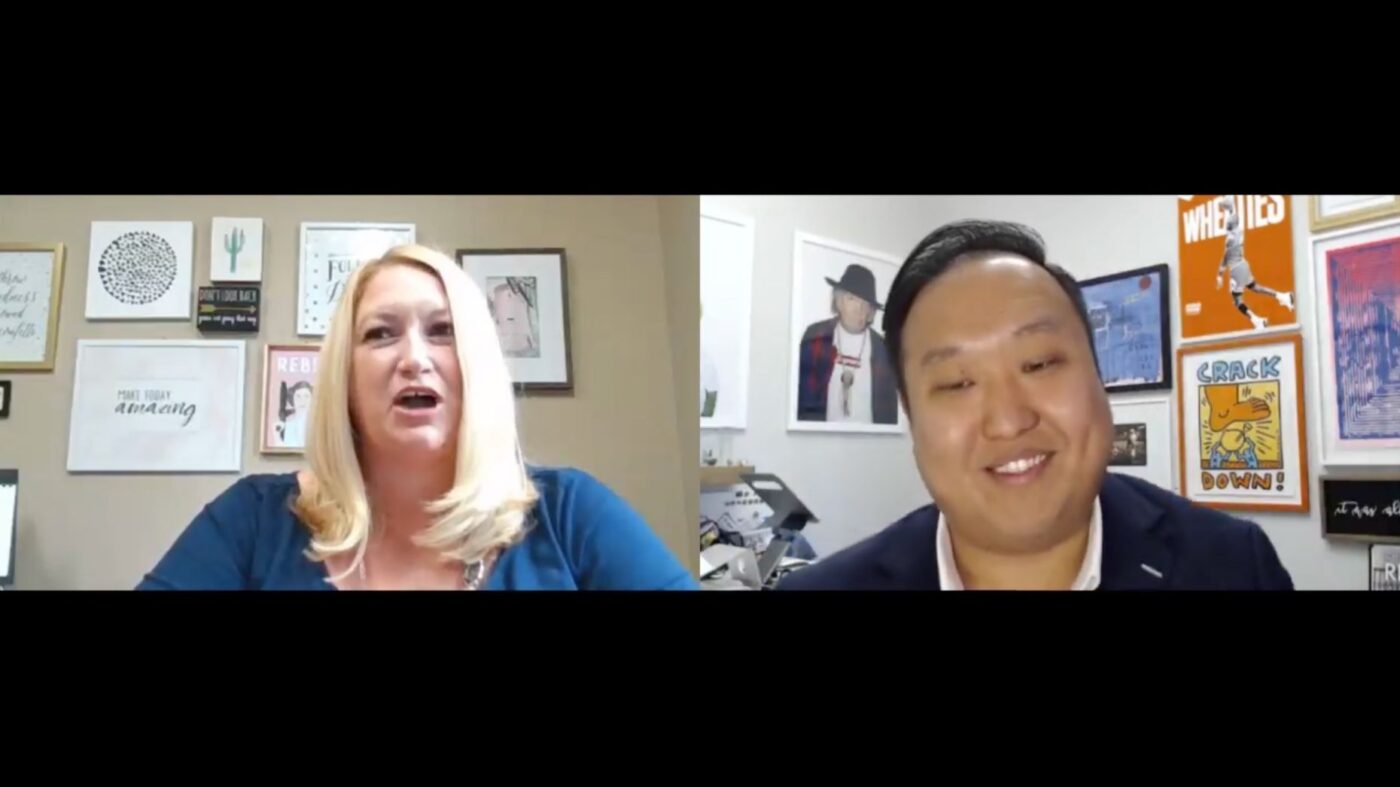 Panelists at the Inman Connect Now Midwest Regional Breakout session discussed their strategies for navigating the pandemic, how they're planning for contingencies and where they see the market headed next year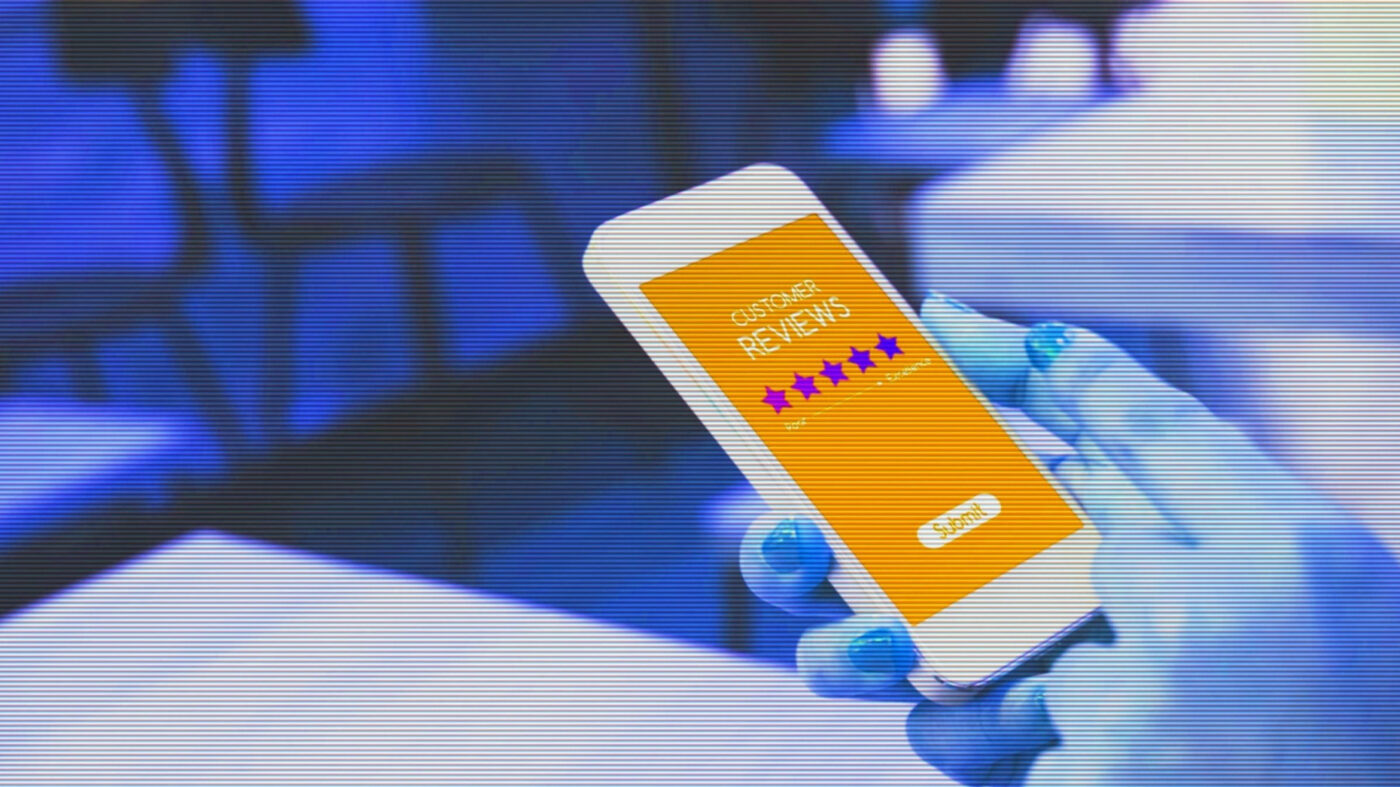 If you want to stand out and inspire interest in your business, there's no better way than to have past clients vouch for your work. Here's why social proof is invaluable in drawing new clientele and bolstering your online presence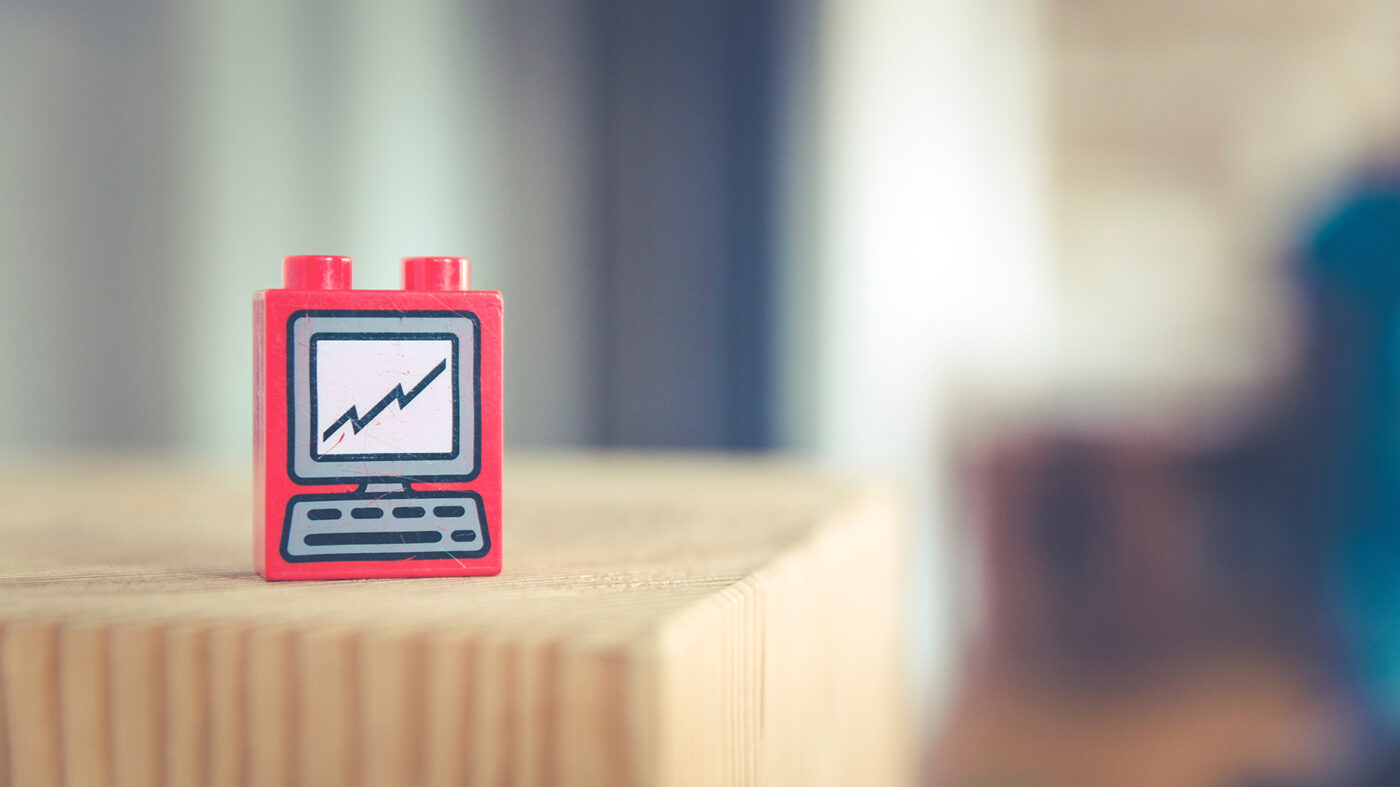 Opinion
Apps that focus on only one aspect of the sales funnel are rare. ConnectNow is a value-add web and mobile app for capturing leads quickly and connecting to any CRM or source you use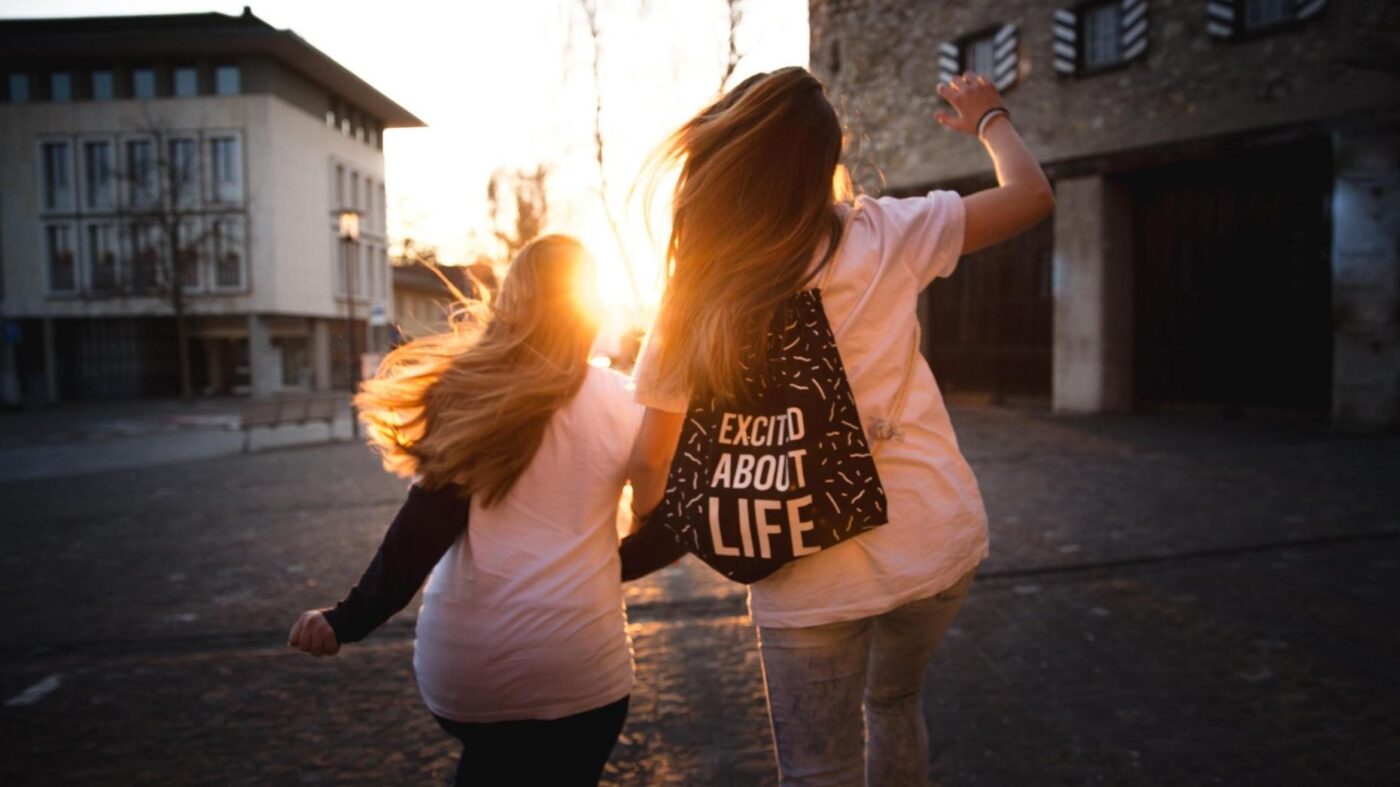 The self-guided tour pioneer inked an agreement with Pinnacle Living to help prospective tenants visit apartments on their own within a 160K-unit portfolio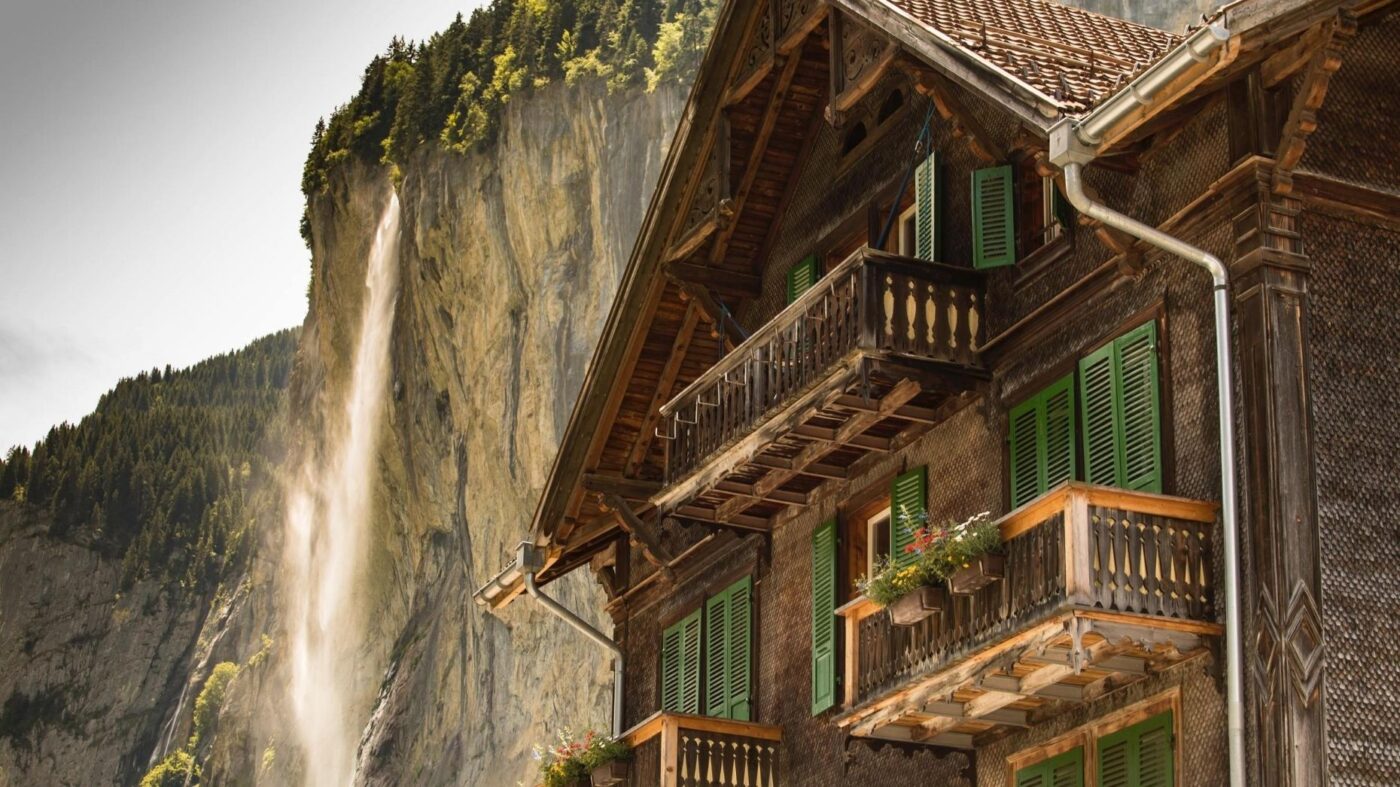 Founded in part by agents at Compass Nook Real Estate Group and a proptech entrepreneur, the new portal lets buyers find specific architectural styles and agents offer sellers a new marketing resource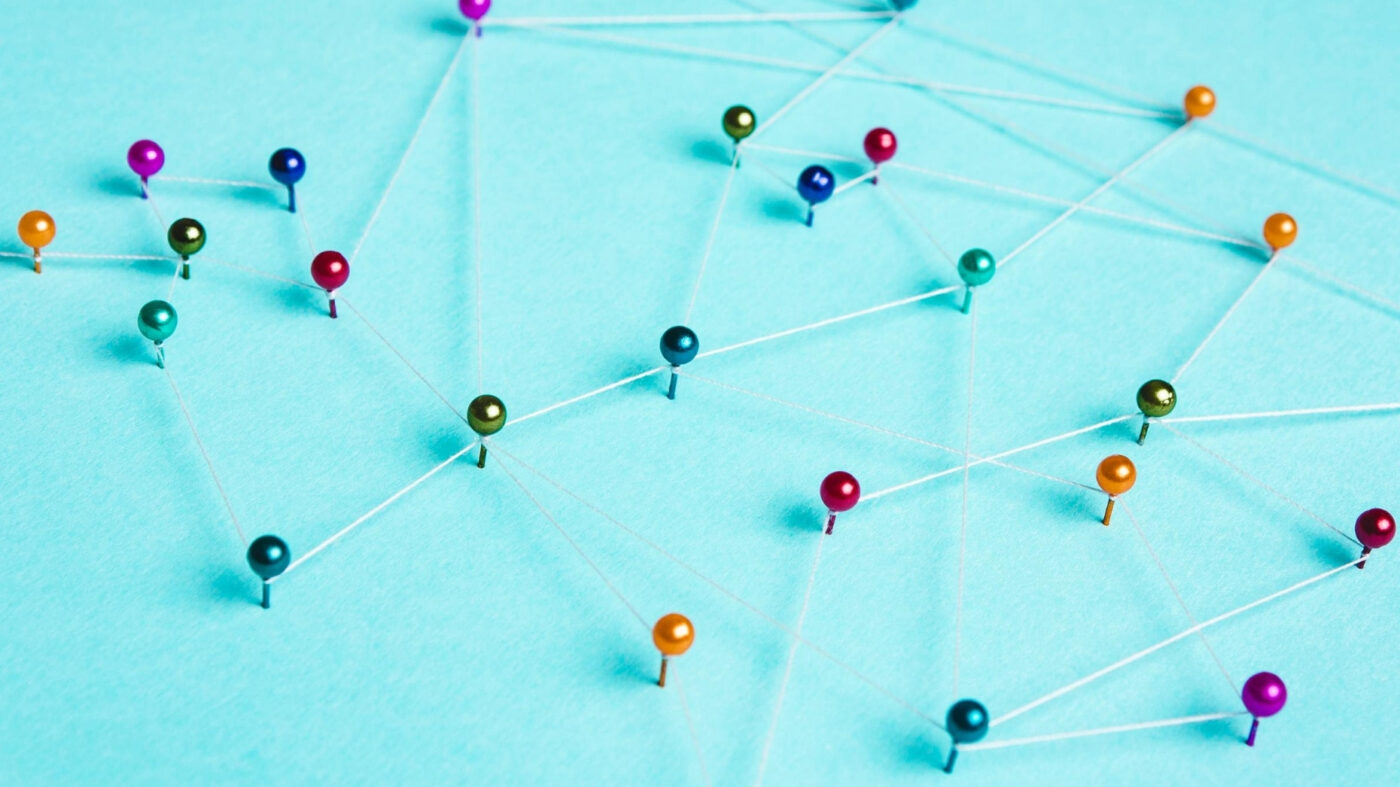 As most agents know, it takes more than an occasional phone call or email to stay top-of-mind. So, here are a few things you can do to develop long-lasting relationships with your clients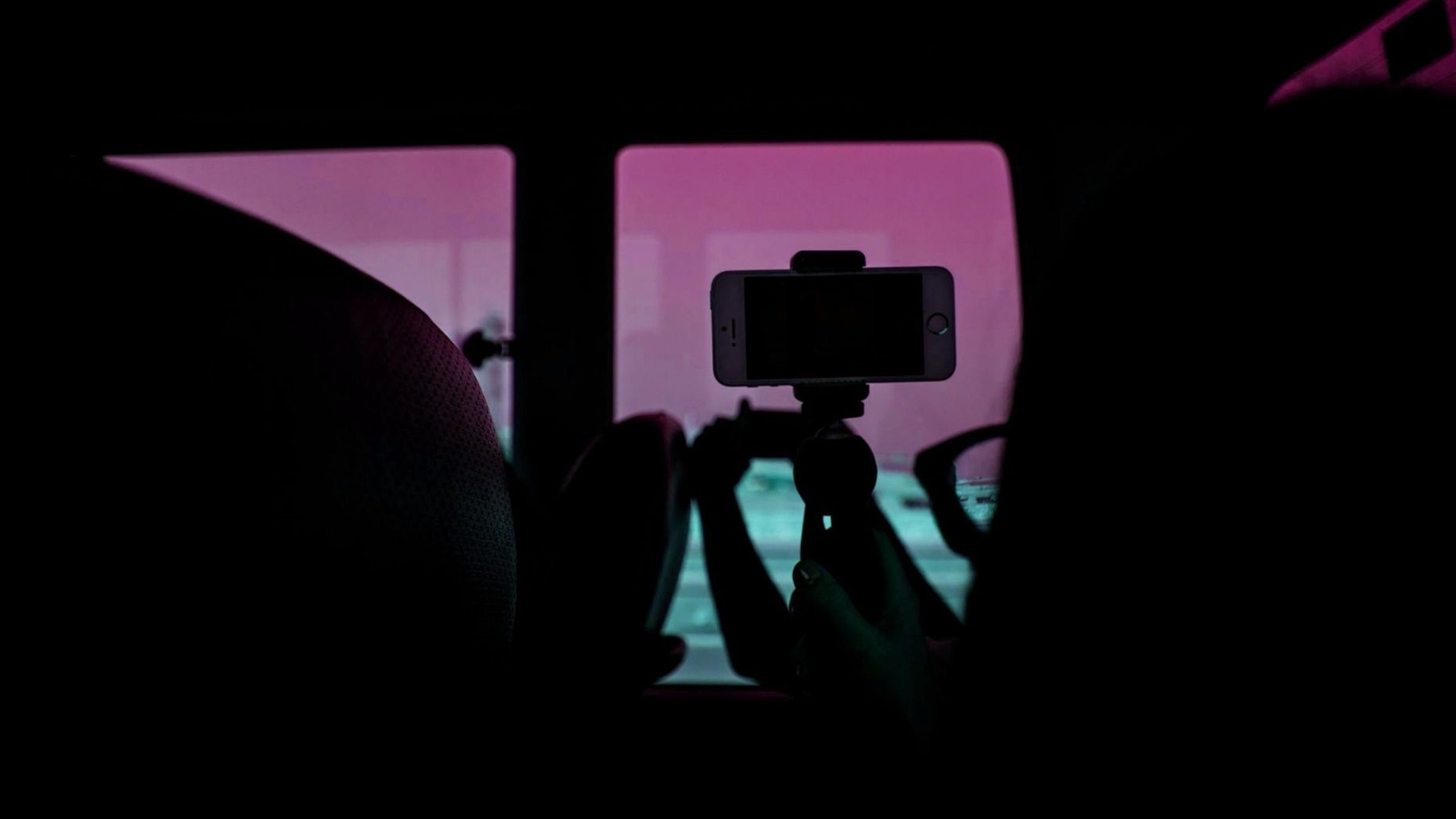 Opinion
Starting with one real estate agent user, the location-marking video app has ballooned to 2,000 in as many months.