ZipLogix has overhauled its products for real estate agents.
Have suggestions for products that you'd like to see reviewed by our real estate technology expert? Email Craig Rowe.
ZipForms is about much more than forms.
The National Association of Realtors (NAR) member benefit has long been an everyday partner to countless agents across the country.
Understandably though, as CRMs document automation tools and transaction management suites have rapidly proliferated throughout the industry, "free" tools provided by your largest professional association are easy to feel indifferent about, especially when a savvy sales team for another product is in your ear about a cool new app.
But members take note: The new version of zipLogix, zipForms parent, is demonstrating much of the same document and transaction management might as any platform in the industry.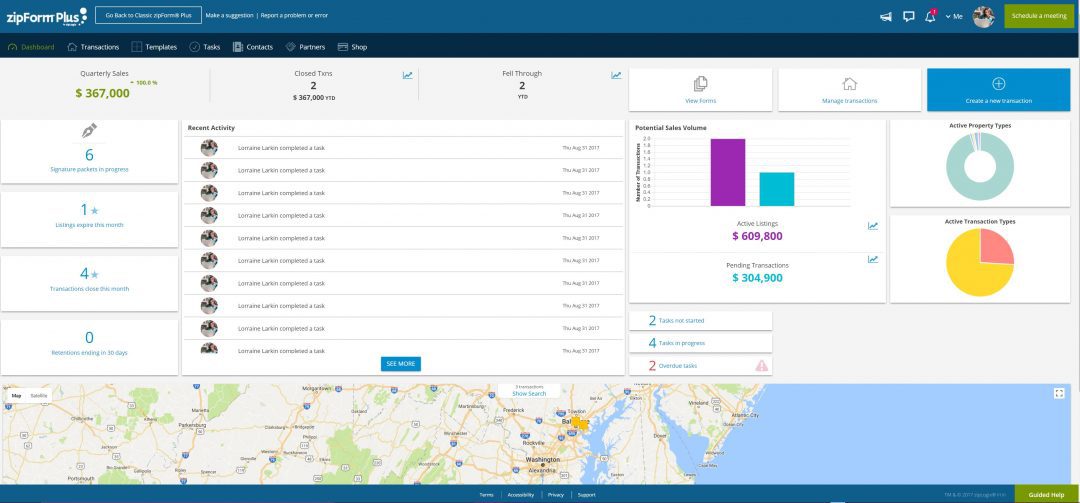 The new zipLogix dashboard, now the gateway into a user's workflow, is sharply designed, balancing subtle color-coding with a clear division of information-access points throughout a four-column display. There's a lot here to absorb, but it's not at all visually cumbersome.
Agents are provided easy views into quarterly and year-to-date numbers, collaboration requests and transaction reports. The same intuitive experience is shared when a user delves into individual transaction summary pages.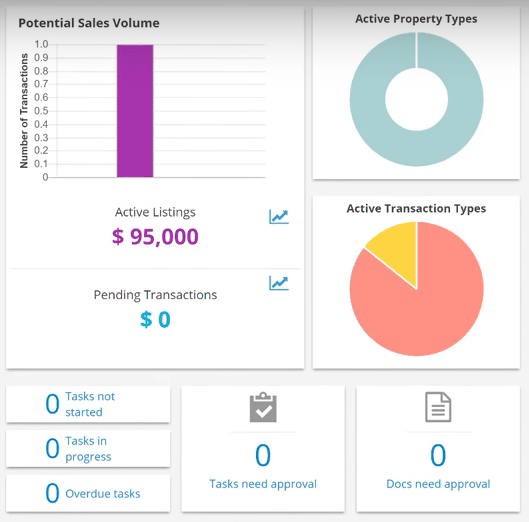 Pie charts provide visual rundowns of the number and type of properties active in your account.
The transaction page utilizes a horizontal display of informational cards depicting a property image and a high-level summary of status and critical data.
Creating a new transaction is done within a new feature called the transaction dashboard. It's accessible from a large button in the main dash's upper right corner.
A transaction can be a new listing, a buyer offer, lease, for rent listing or a "quick sign." Property data is imported via an agent's MLS ID through zipForm Connect.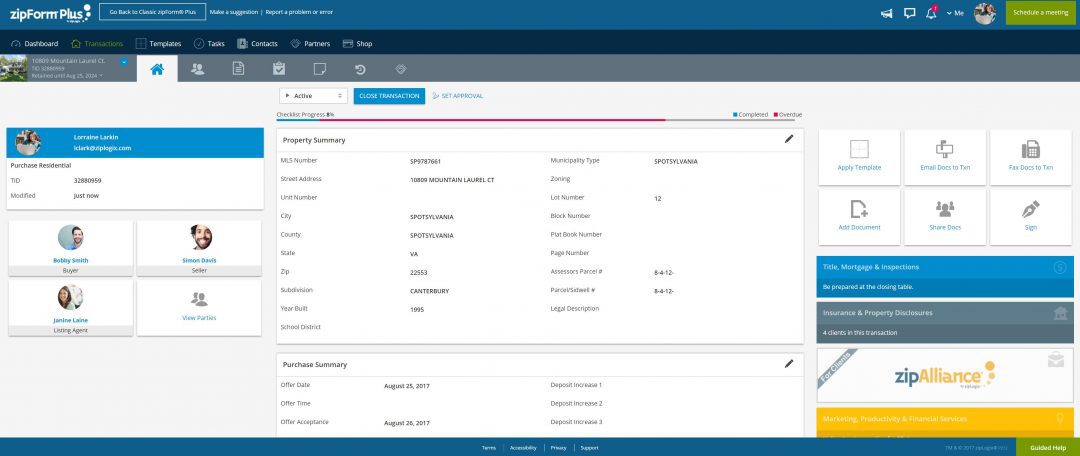 This was a smart decision by zipLogix, as it creates an area of focus for the user. After all, managing the transaction is a big part of the product.
The new screens encourage a commitment to the data, and the same visual themes throughout the new design augment that idea.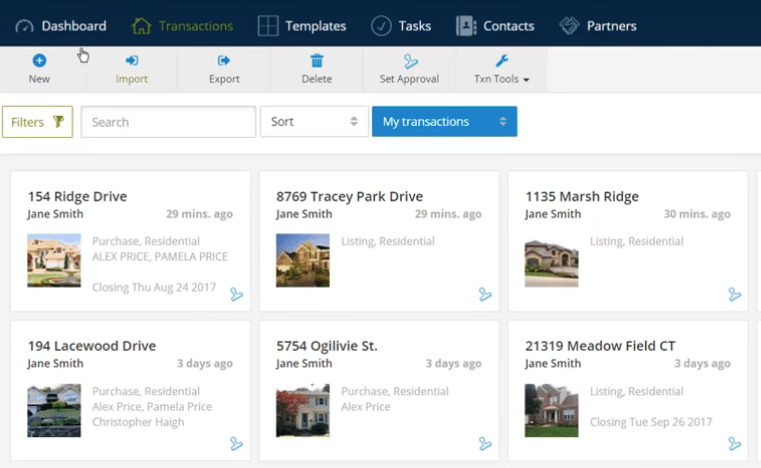 The transaction dashboard displays dates of recent modifications and a timeline of activity, lists all parties involved, listing summaries, and of course, the status of each deal.
Documents are selected via a right-hand panel that slides out when clicked; this helps encapsulate the selection process to ensure all addenda required end up in the transaction.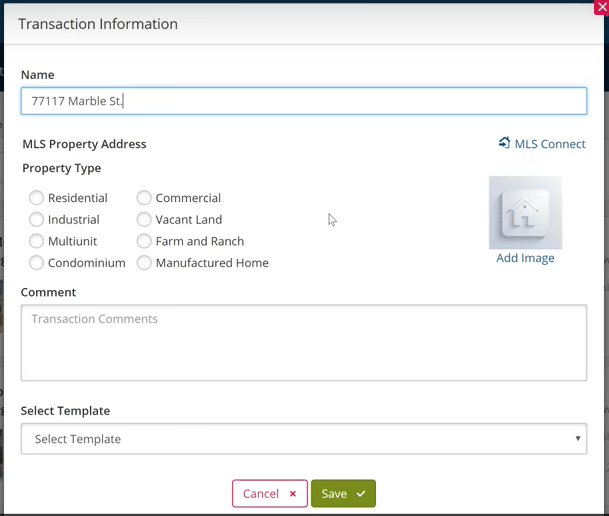 This overhaul was clearly a response to the ever-growing list of options agents have to choose from today. The company did a great job putting itself back in the running as a worthy competitor.
And best of all, it's already available to countless agents nationwide.
Have a technology product you would like to discuss? Email Craig Rowe