SetSchedule is a new app for real estate agents that provides buyer and listing leads using powerful algorithms gleaned from public and private data sources.
Editor's note: Inman is currently investigating claims that SetSchedule is not delivering to users and will update readers when we find out more.
Have suggestions for products that you'd like to see reviewed by our real estate technology expert? Email Craig Rowe.
SetSchedule is big data-driven lead generation and sales support software for real estate agents.
Platforms: iPhone; Android; browser
Ideal for: New agents; tech-forward agents seeking additional lead sources
Top selling points
Excellent user interface
Use of big data to qualify leads
Leads are selected, not assigned
Listing & lead research center
Top concerns
The software isn't claiming to be a customer relationship manager (CRM), but it does find and populate leads, and there's no direct connection to any popular CRMs. Thus, users could end up with leads in multiple places.
What you should know
There's a lot going on in SetSchedule, a mobile-first product available for both major operating systems. (It can be used on desktop browser as well.)
Released on April 2, the heart of the patent-pending SetSchedule is its Referral Radar.
Visible upon opening the app in either list or map views, this feature aggregates and cooks big data points to offer agents a menu of seller and buyer leads.
Data sources include title companies, public information records, tax records and social media, among others.
Before a user can tap an icon to view or claim a lead, it will have been run through SetSchedule's algorithm and further qualified by a team of flesh-and-blood account managers.
Pressure is added to the lead claiming process by a five-minute timer that starts ticking as soon as the seller or buyer details are viewed.
If a lead is claimed, it is funneled into the app's Opportunity Manager, a library of current clients and leads.
The software automatically unravels the history of new leads, offering personal information on buyers and sellers, as well as in-depth breakdowns of properties and their respective markets.
The software also offers estimated values from a number of industry data sources, including, Zillow, CoreLogic, RealtyTrac, Onboard Informatics, Home Junction, and eAppraisal.
SetSchedule's Deal Helper is a mentorship channel that offers users access to a five-member in-house team of coaches, one of which is also a licensed broker.
Premium (gold) members, who pay $1,850/year, can speak to their mentor at any time over the phone. Silver ($1,750/year) and bronze ($750/year) accounts have their access limited to email and in-app messaging.
I believe that an agent's best resource for deal help is his or her broker or an in-house mentor. However, I do know that new agents are often left to fend for themselves minutes after becoming licensed, and that fact is contributing to industry turnover rates. Still, I remain skeptical of this component until users of the software can attest to the coaches' effectiveness.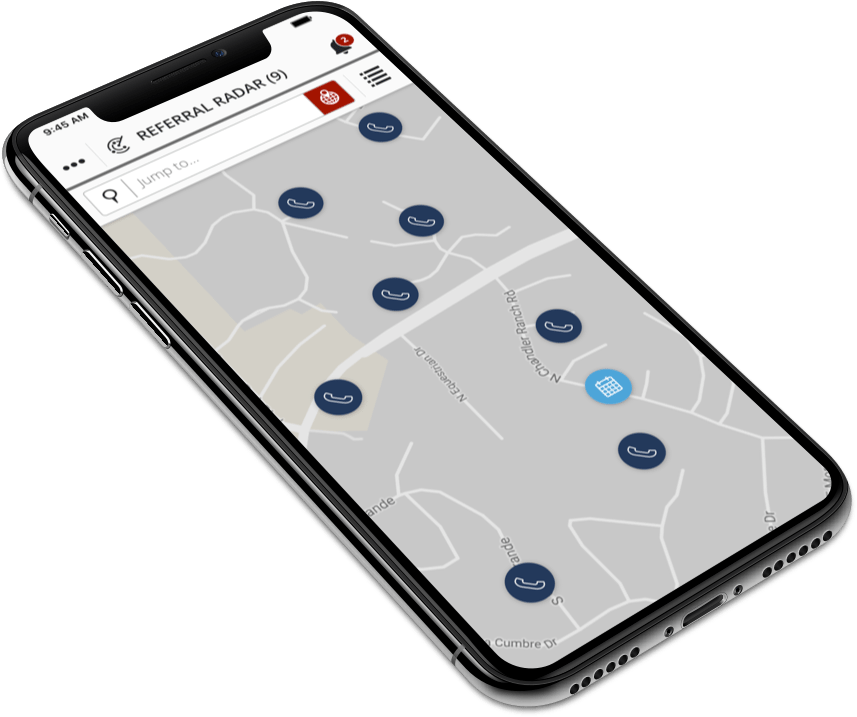 There's a bunch more good stuff in SetSchedule that outweigh my concerns, such as:
Research center: this feature lets users dive deep into a lead's history and social status, and provides a title company-level background check of potential listings, property value averages, crime rates and other market data.
User interface: the app looks terrific. It handles its wide array of content masterfully with color-coding, expressive icons and short information access paths.
Appointment setting: Premium members are provided customer success managers that book appointments on their behalf with claimed leads. They have 15 minutes to accept an appointment.
Free leads: New Accounts are given one new lead per week for the first two months. Free starter packages are given three leads in the first week.
Agents with budgets to buy leads should compare it to current sources in cost and quality, making sure SetSchedule leads don't overlap with what you're already paying for.
I recommend asking the company how many other agents in your market are using it, and inqiure about their success with the app.
Lastly, on track to release this fall is a "personality analysis" feature that will use after-closing surveys to score agents, buyers and sellers in an effort to create better matches for each party.
With that data, SetSchedule will create "personas" that could help agents reduce lead closure time and improve working relationships.
Have a technology product you would like to discuss? Email Craig Rowe.