Investorist is an international new construction marketplace and transaction management tool.
Have suggestions for products that you'd like to see reviewed by our real estate technology expert? Email Craig Rowe.
Investorist is an international new construction marketplace and transaction management tool.
Platforms: Browser-based; mobile-optimized
Ideal for: Agents who work with international buyers, new developments and high-rise builders.
Top selling points
Targeted specifically at new construction
Excellent user interface
Multi-lingual
Branded marketing tools
Top concerns
This is not a tool for stand-alone single-family properties, which may limit interest to a small portion of the agent population.
What you should know
Investorist was launched in Melbourne, Australia, and now has an office in Miami. Its next office will open in Los Angeles very soon.
The platform offers a global shopping experience for those looking to purchase property that hasn't been built yet. They call this "buying off-the-plan" in the land down under.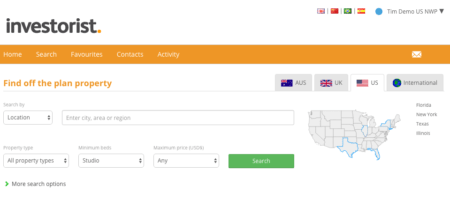 Agents or developer marketing teams insert their new projects into Investorist through a sharp, elegant interface.
This experience is conceptually similar to most standard public listing sites: Users upload images, location details, floor plans, property types and any other information required to sell newly built property.
In that respect, it's not quite as easy as publishing a single home, for example. But again, that's not what Investorist is for.
Agents working with buyers then use the site to peruse potential matches, searching by location, size, property type and, of course, cost.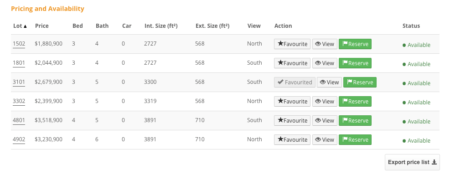 Compelling properties can be put on "quick reserve," meaning builders will hold a unit or home for agents to dive deeper into it with their clients.
A "full reserve" is tantamount to a formal offer.
Australian slang is naturally sprinkled in, which might be distracting for some.
The software tracks each step of the transaction with a clear, easy-to-follow, timeline view of each milestone. Emails go back and forth among parties, and everything is traceable along the way.
Tasks are assigned and managed, documents can be uploaded, and connections to personal email inboxes help put news and updates in the right place.
The system is fully mobile, too; a nice touch for such a robust solution.
Member agents can send branded brochures created by Investorist directly to potential buyers, and developers can see and contact agents who have shown interest in their projects, prompting Investorist representatives to deem it, "The LinkedIn for real estate."
This is a clever, intuitive tool for real estate agents who work with international buyers.
The site, as well as any marketing collateral sent about a property, can be published in an array of languages, include Arabic, Italian, French, Turkish and Portuguese.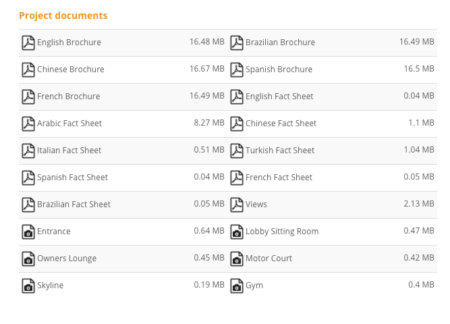 This is a unique product with a very specific niche. It's an agent-to-agent tool with no consumer-facing component, which I like.
It's not trying to compete with portals.
What makes Investorist so effective is that it knows exactly what it is, and that when it comes to driving the real estate industry, agents should be behind the wheel.
Have a technology product you would like to discuss? Email Craig Rowe.